Cleveland-Cliffs Inc. (NYSE:CLF)
Bands Volume 200 SMA 50 SMA 20 SMA Videos Alerts Articles Events

Pokersmith: #3QBeat The steel producer $CLF on Friday posted net income attributable to shareholders of $1.27 billion, compared with a loss of $10 million in the same period last year. Earnings were $2.33 a share, compared with a loss of 2 cents a share in the prior year. Revenue rose to $6 billion from $1.65 billion last year. Analysts polled by FactSet were expecting earnings of $2.22 a share on revenue of $5.64 billion. Steelmaking revenues rose to $5.87 billion from $1.51 billion. The company expects its average sales price next year to be higher than in 2021, said Lourenco Goncalves, chairman, president and chief executive.
manoli77: $CLF great earnings and forecast for 2022. Stock up big and blasts through 50 EMA
wijimmy: @manoli77 $CLF ..Trading above 50 day .. rhrn... Cleveland-Cliffs (CLF) reported Friday Q3 net earnings of $2.33 per diluted share, compared with a net loss of $0.02 per share a year ago. Analysts polled by Capital IQ had forecast a Q3 GAAP earnings of $2.24 and adjusted EPS of $2.23. The steel producer said revenue rose to a record $6 billion from $1.65 billion in Q3 2020. The Street consensus was for a Q3 revenue of $5.63 billion. The period saw higher a sales volume and average selling prices, the company said. Cleveland-Cliffs CEO Lourenco Goncalves said the company expects its 2022 average sales price to be higher than in 2021, but did not disclose estimates.
Wolf: $CLF started a position @ 22.39
Wolf: $CLF Breaking out of a squeeze on good volume. Could go for awhile.
mharps: $CLF pops on earings
woodman: With the move in $CLF, looking hard at #Steel $NUE $STLD and some others. Also #Aluminum with the pullbacks - $AA $CENX
debeers: @woodman $CLF $NUE $STLD $AA $CENX #Steel #Aluminum 0-FYI $NUE missed/$STLD beat NP in either, Woody.
Cjauger: @woodman $CLF $NUE $STLD $AA $CENX #Steel #Aluminum $CLF is up 12%
woodman: @Cjauger $CLF $NUE $STLD $AA $CENX #Steel #Aluminum - that's why I'm looking at the ones that haven't moved. :)
woodman: @debeers $CLF $NUE $STLD $AA $CENX #Steel #Aluminum Cleveland-Cliffs (CLF) reported 3rd Quarter September 2021 earnings of $2.33 per share on revenue of $6.0 billion. The consensus earnings estimate was $2.23 per share on revenue of $5.7 billion. The Earnings Whisper number was $2.36 per share. Revenue grew 264.8% on a year-over-year basis. Nucor (NUE) reported 3rd Quarter September 2021 earnings of $7.28 per share on revenue of $10.3 billion. The consensus earnings estimate was $7.46 per share on revenue of $9.8 billion. The Earnings Whisper number was $7.51 per share. Revenue grew 109.3% on a year-over-year basis.
DavidM: @Mnatale $STLD not much AH sympathy gains in $X, $NUE, $CLF
champ: @DavidM $STLD $X $NUE $CLF... On $STLD...as we all know, the AH's is a #separate market, with very distorted-volume, plus it has its own close......so the real earnings #test will be in the morning and all during the Day. This posts is for New members.
scottrades: Some #earnings for the week.. $TSLA $NFLX $JNJ $CLF $SNAP $VZ $ASML $T $INTC $HAL $ERIC $NUE $UAL $PG $STT $LRCX $STLD $AAL $SI $ACI $FCX $WGO $ABT $CROX $ISRG $PM $LUV $PHG $AXP $CMG $NEE $KSU $MAN $ALLY $BX $NDAQ $VLO $LVS $BK $SYF $SAM $IBM $ANTM $DHR $AN
bRobert: $X. TRADE. WEEKLY. W. bottom over the 50/200w $30 - $40. potential. Low. risk entry for. partial. High reward. 80% for. stock. A bit more. for. options $STLD. $70/$100. $NUE. $120/$160+ $CLF $32 . They are. all a steel at these. prices. SMALL goes. far.
manoli77: $FCX looks to be reversing downward trend. $XME and steels stocks like $CLF look good as well
bRobert: @manoli77 $FCX $XME $CLF Exactly. Note. above
ag1: $CLF up on volume
Mwelch2352: @bRobert $Clf, any thoughts on CLF ? Thx
Explorer: @scottrades $NUE $STLD -- Same pattern on larger volume $X and $CLF -- on to the next sector
bRobert: $SLX. 50 WEEK bounce. Posted. $NUE. trade earlier with high target potential $STLD. works. Same. W bottom. $75/$100 with move back. > 20 week $62 - $64. sooner than later. $CLF. 200d/50w. trade. .
bRobert: $NUE. Flag trigger in motion. to. target. LOOK for. a pullback. bounce $125 with move. >. 50d. $160+. longer term $STLD. same. $72. with move. > 50d. $100. longer. Pullbacks $CLF. same. deal. Pullbacks $23/$26/$30 . as this. reversal base. builds $SLX. flag. trigger. >. 200d. WEAKER chart but reversal in motion Any positive infrastructure legislation will send. the materials and. machinery stocks. SOARING. from nice pullback bounces. Renters in equipment. ahead of the pack. $HRI. $URI. (also goosed with $OIH related exposure) Transports involved in moving heavy materials around will rise. as well Trains Bottom of trading rages for many. , Trucking already humming $ODFL weekly breakout n motion. Catch up. $ARCB $R. other smaller outfits $YELL SPEC
manoli77: @bRobert $SLX $NUE $STLD Thanks @bRobert....what are your thought on these other steel stocks $CLF and $X
bRobert: @manoli77 $SLX $NUE $STLD $CLF $X Same deal CLF Expecting same pullback W watch for bounce entry $X It is at a low risk WEEKLY entry above the 50 WEEK (200w just below as well) WEEKLY W range bottom $50 potential longer term You don't have to be very early here Just right SMALL works best
manoli77: @bRobert $SLX $NUE $STLD $CLF $X Thanks for your insight!! :-)
Explorer: $CLF -- fishing off the lower BB -- No Infrastructure without steel -- RHRN up 5.5%
mharps: $CLF took a little off the 200 and it seems to be workig- added more today
wijimmy: $CLF Getting close to 200 day on the daily ($19.04) watching for buyers...
manoli77: $CLF trying to hold 200 EMA. Perhaps a quick bounce here.
Snowcat: $CLF Intraday C&H... trade it or fade it?
Pokersmith: @Snowcat $CLF "...or evade it " -- Karen Finerman
Pokersmith: ...
Cleveland-Cliffs ($CLF), Freeport-McMoRan($FCX) and other mining stocks slumped Monday as iron ore futures dropped to $100 a ton amid China's continued move to curb steel production.
Cleveland-Cliffs dropped 7.46% in premarket trading Monday to $20. ...
manoli77: $XME looking to bounce off of the 50 EMA...steel stocks $X $CLF $NUE all making a comeback.
champ: @manoli77 $NUE --- #Game-On and Nice post and this new #News-today is exactly what the stocks in this sector needed, now #Thanks to you, all members can clearly see what is going on in this sector. Next up to bat is $CMC on 10/14 and then $FCX on 10/21, $NUE on 10/28, and others like $X, $TECK, $CLF...Check-out all the earnings dates on stocks in this sector.... .....Plus others like $MOS...are also in this game, work accordingly. For those who play all of the #earnings moves...work-smart and all of those investors, will Absolutely #outperform all the dumb money investors....
Carpe_Diem: $CLF $STLD $X - Steel is working
Wykeman: No one talking metals? $X $NUE $CLF Nice moves
scottrades: $CLF Mentioned last night, still within the range.
tartan: @scottrades $CLF Scot You have done a great job all week long I have enjoyed your Strat sessions and stock of the day videos And of course you are a MASTER in the Forum Keep up the Great work
scottrades: @tartan $CLF Thanks buddy! Glad to be helpful.
woodman: @wineinquirer $NUE $STLD - $CLF too. Off the 50d
scottrades: My notes: COTD: This level seems pretty important on Palantir. $PLTR $SPY When opportunity knocks will you be ready? $QQQ Pushed out of a lot today. Let's see what Monday brings. $SMH Couldn't hold. #Bitcoin / #Ethereum in Consolidation...still. $TSLA Out, despite the laser beams. $PLTR Watch 27.50 $DAVA Unexpected. $FB Still in trend but not breaking out yet. $AAPL Hit with news. Watch for a reaction near the 50 Day $NVDA Holding 219 $FIGS Bounce off the 50 Day $SNAP Tightening, but which way will it go? $WING Working. $KRNT Working. $CLF Still in a range Have a great weekend! Thanks for all your hard work in the forum folks. You help keep this community strong!
scottrades: COTD: When the market is weakening we need to Hunt for Strength and I think we found some in Wingstop. OR maybe I'm just hungry… $WING $SPY Creeping under the 8EMA, Less is more. $QQQ Consider some profits in we see further weakness. $SMH Watching 272 $XLU Money coming into Safety $XME Grinding $TLT Watch this. #Bitcoin / #Ethereum Still in Consolidation $TSLA Going sideways $PLTR Support under yesterday's low. $ASO Big reversal on Earnings, can it continue? $FB Slow and sleepy $GOOGL Along the 8EMA $SQ Watch for an upside reversal. $DAVA Watching but Breakouts aren't working at the moment. $SNAP Back into support $CLF At the 50 Day $AA High Handle
Carpe_Diem: $CLF $S - On Mad Money tonight with Cramer
manoli77: $CLF and $X bouncing off of 50 DMA
traderbren: #Weeklies - some potential set ups on the weekly charts to keep an eye (alert) on: $CLF, $SNAP, $BLDR, $RCII, $TOL, $MHO, $WDAY, $TRTN, $FND, $CRPT, $FOCS, $TDC, $FB, $AN, $ASO, $ATKR, $AVY, $BMI, $BSY, $ELF, $ENTG, $GMS, $NMRK, $NVEE, $ON, $ONTO, $PAG, $SAIA, $STAA, $UHAL, $URI, $WIRE
manoli77: $CLF looking to see if $CLF bounces off of the 50 DMA
Carpe_Diem: $AA $CLF $X $STLD - infrastructure finishing strong at the close
lostsheep: @Carpe_Diem $AA $CLF $X $STLD $tnx green today to close the month. Always seems good for commodities,financials etc. I'm expecting this to go back red as Jerome and the Money Printers open the September set with a cover from Rage against the Machine - Bulls on Parade and rally round the family with a pocket full of shells. Another 80 billion treasury spending spree coming in September. Lower treasuries may mean commodity weakness and more Tech mania. We shall see. https://www.youtube.com/watch?v=my6bfA14vMQ
scottrades: $STLD and $CLF Holding in ok but not a super clean pattern here. #Steel
bRobert: @scottrades $STLD $CLF #Steel $NUE. clean weekly flag. High base. $160 - $170 $STLD. CLEAN. WEEKLY. $100.
Wykeman: $x $NUE $CLF Early movers.
Wykeman: $CLF $X $NUE all nice movers
Bs7518: @debeers $ARCB $BOOT $BX $CLF $LAD $MTDR $NVDA $RVLV $STLD $ZSLongs Been in ARCB 3 months due to your constand pounding the table buy! Thanks!
debeers: @Bs7518 $ARCB $BOOT $BX $CLF $LAD $MTDR $NVDA $RVLV $STLD $ZSLongs Regarding $ARCB-it is a very tough segment to be profitable in; nevertheless it makes no sense to me to go on a hiring spree if you don't have jobs at the ready.
Explorer: $CLF -- falling to 50DMA
bla00109: $STLD $NUE With Stockcharts, you can compare to stocks by relative performance of one with respect to the other. $NUE(which has been my preferred steel stock) has performed better relative to $STLD in the last month time frame and over the last 5 month timeframe. I used a 50d MA to show this relative strength. Both $STLD and $CLF are considerably more volatile.
woodman: @bla00109 $STLD $NUE $CLF - CLF has had pretty reliable rising support since March this year. Not perfect but you can see the pattern well enough. I don't think you can say the same for either $NUE or $STLD
DAN: ...
$CLF -- Holding up, but I'd want to wait for more of a squeeze.
$UNH -- Solid breakout from a cup and handle. The 50-day MA needs to hold. This is health care. Not really economically sensitive.
$UPST -- You really need to take profits or k ...
Babutters: @DAN $ETHE $GBTC $T2100 $SPY $DIA $IWM $QQQ $DJUSST $CLF $UNH $UPST $FB $COIN $AAPL $BOOT $REGN $ALGN $STLD $JNJ $SNOW $NFLX $EL $BA went long $EL this morning. I saw the bounce as well, and the break from the flag. The last 2 flag breaks ended with a 30pt move. PT of 350. Stop just below the 50d for me.
Mikev200: $XME starter. top holdings $NUE $STLD $CLF $AA $X $MP $FCX $CENX
woodman: @bRobert $NUE $STLD - $CLF has been more of a steady eddie in terms of clear rising support, if that's one's thing.
bRobert: @woodman $NUE $STLD $CLF Both. NUE WEEKLY pinch breakouts in APRIL. where I started with a. QUICK. 40%. stock move. LEAPS filthy Some. profit taking. and covered calls at. $110. ADDS. on the recent high base. trigger. > $110 Very polite to trade. $CLF has. been a better swing trading stock with in the channel. uptrend Again. all winners. Many flavors /recipes to success. Leap calls my Master Chef secret sauce.
woodman: @bRobert $NUE $STLD $CLF - you own the kitchen and wear the chef's hat well.
bRobert: @woodman $NUE $STLD $CLF Man of steel stocks. Superman trade
debeers: $RH-i decided to make veal parm because i was uncharacteristically nervous. My best girlfriend just called to say that her livingroom is in the final planning stages from $RH. i told her i sold my stock bercause i was worried. She told me in the nicest way that i was an idiot and that folks were lining up to get their stylist to come over. Rethought my ill-advised earlier sale and had to rebuy it. Very embarrassed but if i don't admit mistakes i'll never fix them.$AMAT/$BX/$CLF/$GM/$IT/$LAD/$NVDA/$PFE/$RH (again).
Momentariness: @debeers $RH $AMAT $BX $CLF $GM $IT $LAD $NVDA $PFE Has repeatedly shown strength at the 50 day MA
scottrades: ...
$CLF Triple Top?
$STLD Support at 69
$X High Handle
$RIOT Under the 50 Day. Nothing here right now.
$MARA Better but not by much
$MSTR Stopped out of an aggressive entry.
$HUT Still have some but not exciting at the moment.
$BSY Stacked MAs
$RBLX ...
joelsg1: @scottrades $SPY $QQQ $DIA $SMH $PLTR $AAPL $TSLA $NVDA $ZS $U $NUE $CLF $STLD $X $RIOT $MARA $MSTR $HUT $BSY $RBLX $BMBL $ZI $LKQ $ZTS #SS #Bitcoin #Ethereum Hey Scott, $BMBL is I guess a software application company, but really an online dating/friendship site where women supposedly make the first move ;)
scottrades: $SLX Stocks Holding up well. $MT $NUE $CLF $STLD
scottrades: @scottrades $SLX $MT $NUE $CLF $STLD Might be prudent to move stops up on these.
woodman: #steel forging ahead. $TMST flag; others performing well: $NUE $X $STLD $CLF $MT $CMC $SCHN $TX
Carpe_Diem: $CLF - Cleveland-Cliffs Price Target Announced at $26.00/Share by Morgan Stanley ....... The Morgan boys are just brilliant!
bRobert: @Carpe_Diem $CLF Really? Going out on a limb Over paid paper weights Most plain wrong, have Poor timing. Alternative agendas An honest, accurate analyst is a rare find Follow the price action It doesn't lie It is always right It can change its mind Be flexible $30/$34
ckonelli: @bRobert $NUE $CLF thoughts on buying here before the vote. Also looking at buying $JBLU to keep for a while I also missed the boat on $MRNA
Ajax4Hire: @ckonelli $NUE $CLF $JBLU $MRNA Ewww, Nothing about the airlines looks attractive. None of these indicate finished going down: $JETS, $LUV(loved by many), $DAL(my home base airline), $UAL(super-woke), $UAL, $ALK(Alaska still open?), $ALGT, $SAVE(my secret favorite:), $HA(Hawaii still open?), $SKYW $AAWW - Atlas Air Worldwide, like NetJets, JetSmarter, JetSuite Private, personal air travel, my goal.
bRobert: @ckonelli $NUE $CLF $JBLU $MRNA I mentioned yesterday that it would be fine to take a SMALL piece Better yesterday Hitting target 1 $110 and speed bump SMALL is fine to control risk Ideally wait for a small pullback but small is fine Longer term view with strong weekly 50% upside
scottrades: #Steel stocks having some Follow through at the open. $MT $CLF $STLD $NUE
Ajax4Hire: @scottrades $MT $CLF $STLD $NUE #Steel Day 2 of 3-Day rule, maybe?
scottrades: @Ajax4Hire $MT $CLF $STLD $NUE #Steel Yep, out of a short base.
Ajax4Hire: @Ajax4Hire $MT $CLF $STLD $NUE #Steel $NUE could be a Cup-with-Handle, breakout at $111 to +$14 base. Buying some now.
Ajax4Hire: @scottrades $MT $CLF $STLD $NUE #Steel $NUE just made new Hi @$111.48 whoo-hoo!
Margi1983: $XME is another way to play the steel-infrastructure stocks. $CLF, $STLD, $NUE, and $X in its top 10 holdings along with $AA, $CMC,etc.Bouncing off the 50 on the daily and nice cup forming on the weekly
woodman: @champ $STLD $CMC $X $SCHN $SLX - and for good measure, $CLF and $TMST. I like the set up for $SCHN. It's lagging the others, but perhaps will follow.
champ: @woodman $STLD $CMC $X $SCHN $SLX $CLF ....I haven't looked at this stock in a long time...$TMST, I like it.
champ: #Infrastructure stocks, I have been posting on my investment positions....$AA $CMC $STLD $CLF $TECK $FCX $GVA $ROAD $FLR $SUM and I added to all, plus this steel ETF.. $SLX
MtChet: $CLF - Six-year high...added
bRobert: @MtChet $CLF $30+ $34
MtChet: @bRobert $CLF - ???
bRobert: @MtChet $CLF $30+ targets $34 estimate
JosephM: $CLF.. alerted yesterday at $24.50 but hesitated. I don't know why. IBD 50..next time if on the IBD 50 I take the trade.
MtChet: @bRobert $CLF - Thanks for the clarification. I often have a difficult time understanding your "shorthand" posts. If you could elaborate a little, in plan English, it would be helpful to neophytes like me.. Thanks. ;-)
cmaxwel1: @JosephM $CLF ( I have a 1/2 position)
champ: @mopick $SPY $SHLS $GXO $HOOD $ANF $KTB $NUE $VMC $CLF #Bounce-Trades #Day-7 --- I missed your post because I'm building today .... ....I posted that I took profits on $SHLS, ER today, after....and on $GXO, I did get back in. ....On your stocks like I posted to you last week, on $NUE and $VMC, both are great investment positions, like I said...just Hold and Build. ...Parked both of your Core stock positions in your Wine cellar and age will work for these also. Or take part and trade around your Cores, if thats what works for you...or add tradings positions on both. LOL How many bottles of wine are you holding, up there in one of the best Wine areas in California....Cheers.
woodman: @Ajax4Hire $CAT $CMI $DE $URI $EXP $VMC $USCR $X $CLF $STLD $NUE $HRI #2 - Re $USCR, Vulcan agreed to buy it for $74 back in June, hence the static price of the stock since then.
mollagha: @Bridget $XLB Or $CLF?
DAN: @mollagha $XLB $CLF I corrected it, mollagha. It was XLB...not XLF. I goofed up.
gtr89: @DAN $XLB $CLF I like to blame autocorrect and not my typing :)
DAN: ...
$CLF -- Drunk bull pattern.
$PYPL -- Fairly low risk short here. Stop around $284.
$GNK -- One to watch. I wouldn't buy it just yet.
$BGFV -- Still in consolidation. But a breakout above $25 would be a good sign.

DAN: @gtr89 $XLB $CLF LOL. My keyboard has a latency problem and my fingers moved too fast. ;-)
mollagha: @DAN $XLB $CLF No worries :-).
Visit the Trading Forum to join in the discussion.
| | |
| --- | --- |
| Stock Price | $USD 16.98 |
| Change | -9.73% |
| Volume | 50,707,300 |
Cliffs Natural Resources Inc. is a mining & natural resources company. It produces iron ore pellets, fines and lump ore, and metallurgical coal.
Request Video of CLF
Already a member?
Sign in here.
Earnings
February 11th, 2022 - 2021 Q4 Earnings
February 24th, 2022 - 2021 Q4 Earnings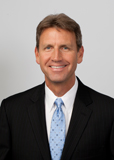 Dan Fitzpatrick
Stock Market Mentor gives you EVERYTHING you need to succeed in the market; all in one place. How easy is that? Dan Fitzpatrick and his elite community of traders share trading ideas, strategies and much more. Dan Fitzpatrick--a world class Technical Analyst, trading coach and regular CNBC contributor--gives you access to all of this with a 30 day trial membership for just $7.77. Get started TODAY and start trading better TOMORROW with the following premium content:
Nightly video Strategy Sessions with a game plan for tomorrow
Got a stock you want Dan to look at? Just ask.
Patent pending video alerts instantly delivered to you when one of Dan's trading signals is triggered. This is not your typical price alert. This is a short video explaining the action you need to take to make money. No more "Woulda, coulda, shoulda"
Access to over 85,300 stock analysis videos
Access an ever expanding library (85,300) of educational videos that will save you time and make you money
Join a team of friends and traders that have one thing in common; a burning desire to succeed.

Become a Member Today!
Gain immediate access to all our exclusive articles, features, how-to's, discussion group and much more...
Satisfaction Guaranteed!
Your Stock Market Mentor membership comes with a 30 day, no questions asked, 100% money back guarantee!