Applied Materials Inc. (NASDAQ:AMAT)
Bands Volume 200 SMA 50 SMA 20 SMA Videos Alerts Articles Events

Max115: $AMAT @ scottrades you mentioned this the other day, your thoughts on this today?
Cokeman1959: @Max115 $AMAT attempted move higher seems like it's being rejected, at least for today.
Max115: @Cokeman1959 $AMAT Tempted to dip my toes in ,maybe i should wait.
scottrades: @Max115 $AMAT Looks like it needs to build more of a base. It's a little high and loose right now.
scottrades: $AMAT Going sideways on the Weekly Chart. Watch above 52.70
DAN: ...
$AMAT -- Featured on 9/11 "breakout." Breakout failed...retreated to 50-day MA. Treat breakouts as early alerts that there is institutional demand for a stock. It's a "add me to your list" stock. Then look for the l ...
Bridget: Got into $AMAT with a bull call spread today on the break above 21dMA.
Sluggo: $TER Safe semi bet like $AMAT and $LRCX but outperforming them. Added again.
bRobert: @Sluggo $TER $AMAT $LRCX . $KLAC . too
Sluggo: @bRobert $TER $AMAT $LRCX $KLAC Great to be in great company!
debeers: @bRobert $TER $AMAT $LRCX $KLAC -Regarding $LRCX- the month started off rocky and cranky but, it will go out like a $LRCX--LAM RESEARCH. No matter what the chip, they all need wafers to make those chips. Also Taiwan Semi is firmly in the pocket of LAM I am also looking at adding @SLUGGO'S AIMT.
bRobert: @debeers $TER $AMAT $LRCX $KLAC Peanuts
Sluggo: @debeers $TER $AMAT $LRCX $KLAC Don't get cranky when I seem to dis one of your stocks, Luv! I know how protective you are of them. I was just comparing recent performance.
Sluggo: $CCMP $ENTG Both of these are sitting on the 20d ready to be bought. They are in the semi area, but they supply the chemicals, etc, to do mfg. A little stronger than $AMAT and $LCRX because $CCMP and $ENTG supply the nitty gritties to put it in layman's terms.
bRobert: $AMAT c&h $59+
DAN: ...
$AMAT - Breakout.
$LSCC -- squeezing.
Requests:
$FTNT -- "when is it a buy?" Not now.
Bridget: $AMAT phase 1 breakout, watch for pullback to get in for the bigger move.
bRobert: @Bridget $AMAT Chip tools ..... chippy $KLAC $LRCX $AMAT WEEKLY has room to run towards $60
Bridget: $AMAT is in a nice tight squeeze here above the rising 50dMA. Watching to see a pop on volume.
ATX17: @Robert1965 $MU Watching $AMD $AMAT $NVDA if they follow suit. Not sure of any news.
grcjr: @ATX17 $MU $AMD $AMAT $NVDA - I do not see any news. I do see a LOT of volume.
ATX17: @grcjr $MU $AMD $AMAT $NVDA Agree. After the MU dip the rest made a run up.
bRobert: @riskmanager $AMAT Longer term hold $60 WEEKLY target 1
riskmanager: $AMAT Came up on my ADX/DI scan courtesy of Dan's tutorial. Small position on PB yesterday. Risky entry admittedly. Just got lucky.
DAN: @riskmanager $AMAT Hoping it works, riskmanager. 8-)
Sher: FYI… Options updates (Schwab): $AMAT, $FXI, $GRUB, $PYX

Some unusual put activity (~3:1 over calls) is being seen in Applied Materials Inc. ($AMAT + $0.06 to $42.39) which is primarily being driven by activity on the June 28th 42.00 put. Volu ...
Hans_Schultz1: $AMAT my scan picked this up today and I traded it for a bounce. Picked a good one but unfortunately I sold it for a wash after 25 minutes when it didn't look like it was working. I have grown in experience today just not in dollars
traderbren: $AMAT - primed to move higher. Pushing off the 8ema. Took a starter position yesterday.
rachel: ...
$AMAT – bullish crossover? Yes, this works. Also look at some other semis.
$AMBA – this also works.
$DECK – coming out of a well-defined channel. Keep a stop below the 20-day MA.
$PGNX – really good move today. I would buy ...
Vhuante: @Cokeman1959 $INTC I've been looking at $AMAT $ON as semi catch up plays. $AMAT looks like it has room to run
bsafriet: $WDC $AMD $INTC $LRCX $AMAT $IPGP All moving extremely well this morning. Long $WDC, $AMD, $INTC, looking to be there for the other three.
geotheo: $AMAT $AMBA - Are the semiconductor equipment producers coming back? $AMAT at the 50MA and 200MA. It would be nice if the B-bands were tighter. Minimum this is one to watch. $AMBA an old fav has been trending up for a while. 200MA soon to follow.
woodman: #Semiconductor equipment and materials still going: $LRCX $AMAT $UCTT $VECO $ACLS $NANO, for example.
woodman: $LRCX $AMAT $UCTT $VECO $ACLS $NANO #Semiconductor - some report soon, so keep that in mind.
coldevinc: @woodman $LRCX $AMAT $UCTT $VECO $ACLS $NANO #Semiconductor $VECO 2-11 and UCTT 2 - 20
woodman: #Semiconductor equipment/material stocks too: $LRCX $AMAT $UCTT $NANO $VECO $ACLS
Bob G: @DAN $RH watched that for first 15 minutes and didn't have the guts to go either way. $AMAT and $ROST turned out to be the right shorts for this rookie.
DAN: @Bob G $RH $AMAT $ROST Looks like the Rookie did OK this morning, Bob. Nice job!
bigbartabs: $SMH ... after a big jump today, down about 3% from the close. Looks to be $TSM $NVDA $AMD $AMAT contributing the most.
woodman: @bigbartabs $SMH $SOXX $SOXL #Semiconductors - good luck, bbt. I'm going to keep watch of the sector. I don't have any semis at this time. The likes of $AMAT and $LRCX still look horrible. $MU a little better but not good.
bigbartabs: @woodman $SMH $SOXX $SOXL $AMAT $LRCX $MU #Semiconductors ... as usual, I won't stay long if I'm wrong . If it goes back down to my break even, I may not stay. So far so good... good luck...
bwcarnation1: $MU/$AMAT a race to the bottom
Wolf: @grcjr $AMAT $NVDA $AMAT #Revenge-trade I know, but I did it anyway. Shorted @ 44.48, covered @ 43.32. Got back most of it.
Wolf: @grcjr $AMAT $NVDA BTO small position 8/17 47.50 calls @ 1.31 which I will hold over earnings. When I looked at Fidelity list of competing companies, almost all had beat last earnings. Just a small bet.
grcjr: @Wolf $AMAT $NVDA - with the recent $NVDA new product announce I expected more of a run up to earnings. I like $AMAT, the company, but find I generally do not make much money on the ticker. Good indicator on chip makers.
grcjr: $AMAT $NVDA both reporting earnings tomorrow after the close. I've been in and out of $AMAT, currently out. I'm a bit long $NVDA and plan to hold it over.
stairm01: $AMAT Coming off a support of $45. Long stock.
Sluggo: @GOOSE $LRCX $AMAT Kind of a weird reply to the question, but Nancy is fine (you are showing your age) and Mr Bill is still afraid of Sluggo as well (remember that one?) :)
issues: I sold $ETSY for a good profit ($43) and am getting nervous about my little lamb $LRCX. It was downgraded with $AMAT and $ASML was upgraded. I have a stop in at $181 for 1/2 position. Where are all you cheerleaders for the lamb? Do any of you other want to tell me how you sold all yours at $196 where I picked up 1/2 shares? Come on now....
captron: @issues $ETSY $LRCX $AMAT $ASML debeers was a pretty good cheerleader for $LRCX but don't know where she stands now. I got out back in April when it started down.
Sluggo: $LRCX $AMAT The entire Semiconductor Equipment and Materials index is bouncing off the 200d and $LRCX and $AMAT look horrible. What does this bode for the semiconductor stocks? Would love see how anyone else interprets this?
bsafriet: @Sluggo $LRCX $AMAT Order flow is down. China?
Sluggo: @bsafriet $LRCX $AMAT If that is the case, should we be concerned with chip demand?
GOOSE: @Sluggo $LRCX $AMAT How's Nancy? ;>)
rachel: ...
14. $AMAT – we don't look at many bad charts...but get used to seeing this. Bearish crossover. Support at $50.
15. SHW – see AMAT.
Requested Videos
16. $UPS – No. Look at FDX.
17. $FDX – Alert $255
18. $BCC – ...
PJMR11: @stairm01 $POT $OC $ULTA $AMAT $AAOI I keep an eye on CRON and CANN. Neither of these "pot" stocks are doing well
sierramp: @stairm01 $POT $OC $ULTA $AMAT $AAOI Are you referring to $POTN?
stairm01: @sierramp $POT $OC $ULTA $AMAT $AAOI $POTN Yes, sorry! I'll correct post.
stairm01: $POTN Crazy little cheap pot stock that has made me a lot of money as a speculative trade, over and over again. Having a real nice day and holding my accounts up along with $OC, $ULTA, $AMAT, $AAOI in a REAL DOWN day in the market.
stairm01: @PJMR11 $POT $OC $ULTA $AMAT $AAOI I've been in and out of $CRON and $CANN, but not in lately. I agree, they are not performing. $POTN is easier to hold after it's started a move up. The legalization of Pot news keeps this one active.
captron: $AMAT - Looks to be starting on the completion of a W pattern. Started a position today.
antfarm: $AMAT Down about 5% in PM. Earnings beat but some one is unhappy.
optionswealth: @antfarm $AMAT Not all their numbers beat. Cramer talked about them last night so I'm sure there's a video on it.
bigbartabs: $SMH $SOXL ... semiconductors... seems to be all about $AMAT lowering guidance. Getting wacked.
stairm01: $AMAT Earnings after hours at 4:00. Long stock with $3 profit on small position. Will hold through earnings.
Amykris: @stairm01 $AMAT holding through earnings as well. Good luck
issues: @Amykris $AMAT sold AMAT Cramer said they don't do well with reporting.
issues: From what I can tell $AMAT went down in AH as expected. glad I sold at $54.24 with a small loss.
grcjr: @issues $AMAT - $MU is also down in after hours.
baronp0329: @Bilbo $LRCX - $AMAT is down AH due to earnings report causing LRCX to go down too.
champ: $AMAT....working
issues: @champ $AMAT remember earnings on the 17th Thurs. Cramer said they usually don't report well.... you might sell prior to earnings.
champ: $AMAT $LPX -----OUT.....took the $$$$, I'm rotating $$$$ ...but still holding $OSB
Robert1965: @bigbartabs $AMAT $MU $LRCX $SMH $SOXL $TECL $TQQQ , Sold $TQQQ 2/3 kept 1/3 average cost 157.28, of sale, cost of last 1/3 152.58, what are you looking for, I was thinking 168.-169. but now I have doubts after $NVDA reported I think it is 4% of $QQQ, Your input is appreciated
bigbartabs: @Robert1965 $AMAT $MU $LRCX $SMH $SOXL $TECL $TQQQ $NVDA $QQQ ... I would make your decisions using QQQ and $NDX, since they're the dog... TQQQ is the tail (derivative). Since I have a good profit in my oversized TQQQ position, I will likely keep my stop below the prior day. Probably the same with $SOXL and $TECL. SOXL hurting a bit this morning due to $NVDA.
woodman: $AMAT $MU $LRCX all gapped up into the 50 day. $SMH moving through the 50 day a wee bit here.
bigbartabs: @woodman $AMAT $MU $LRCX $SMH ... luckly I did quit a bit of buying yesterday, and came into today pretty hot... 137% in. Part of that is a full position of $SOXL. $TECL is another that I have a full position, that pairs up with SOXL and $TQQQ. I have only one position that s more than full... TQQQ, at 150%. I haven't made a buy or sell today... which doesn't happen that often for me.
woodman: @bigbartabs $AMAT $MU $LRCX $SMH $SOXL $TECL $TQQQ - excellent job, bbt.
woodman: @bigbartabs $AMAT $MU $LRCX $SMH $SOXL $TECL $TQQQ - I have $AMAT $MU and $ON (off rising support drawn from 12/5 and 2/9, but it is messy).
woodman: @bigbartabs $AMAT $MU $LRCX $SMH $SOXL $TECL $TQQQ - do you ever look at $ARKK and $ARKW? Tech ETFs. Not 3x, though. I have $ARKK.
woodman: $AMAT up through the 200d. I replaced my $LRCX with $AMAT this morning.
grcjr: $AAPL $TMUS $S others - if I were $AAPL or one of the other cell phone providers, I'd already be way down the path of the design of their first 5G cell phone. As the 5G standard is STILL not done it might be risky to go much further. I'd be looking a ...
issues: @Junior1 Excellent point Junior. I agree that it's a strong possibility with IBD saying we're in a correction. But Champ also made some good observations today. But the economy is good and one of these days the market will reverse back up. This is the last trading day of March, so I'm betting that April will be good.. Then there's sell in "May and go away." Which may not be the case this year. For me, steady as she goes. I am trying to do like Dan and not trading my Long Term Investments. But I keep violating that. I bought/added to theses : $CASA $PYPL $TAL $SMH $SQ $BZUN $AMAT $CNC $NVDA
kt4000: Nice Profits this morning from EOD buys Friday $AMAT, $MU, $PYPL, now hedging $SDOW, $SPXS feels like we are starting to turn down again.
kt4000: Patience is a virtue - unless prices are coming in where I want them..... bought $GOOGL below 1100, $PYPL below 81, $MMP and $AMAT at levels I wanted. The only thing not working the way I thought are my Bank Holding Cos.
champ: @woodman $LRCX #BreakOut ----- Need to watch the markets....on a strong market most all stocks will follow....also watching $KLAC, $AMAT and $AAPL for direction.
BobbyG: $AMAT making some noise today too. $SMH
woodman: @champ $LRCX $KLAC $AMAT $AAPL #BreakOut - I bought some $IPGP this morning with the $LRCX $$. It's been in consolidation but looks like it may want to move higher. The BBs probably need to come in a little more next week.
champ: $AMAT @ $59.50 ...New ATH...could BreakOut even more...its rolling and I'm long.
BobbyG: @champ $AMAT The semiconductor space is killing it. $NVDA $MU too.
woodman: @BobbyG $AMAT $NVDA $MU - Look at $ICHR
BobbyG: @woodman $AMAT $NVDA $MU $ICHR Wow 8% and climbing...Too bad option liquidity is poor.
Nepenthe: @champ $AMAT $TEAM Thanks for that. In an IBD article last night they had a buy point of 58.83. I dipped this morning, and added after I got confirmation from your post. $TEAM still inches up along the upper BB's though I continue to be wary; but then I'm always wary. Cheers.
Nepenthe: @champ $AMAT Sorry, but I meant to add that I see the ATH as 60.89, 11/17, and a point of possible resistance. And should it break above I'll add more. Does that sound sound?
champ: @Nepenthe $AMAT --- Never a problem, anytime. Yes, that sounds like a solid plan but we always need to keep a eye on the markets... for directions, when making a add, on any stock. The positive news that @woodman reported on, this morning, is also positive for this stock. This should also be a strong buy and hold, for 2018. LOL
woodman: $LRCX and $AMAT still working well after bottoming. $MU moving up through some chop.
champ: @woodman $LRCX $AMAT $MU ---- Yes, #Day-7....extremely strong.
grcjr: $AMAT very nice move this morning. Added a nibble early on.
issues: I am looking at $AMAT as a possible buy but I can't remember what someone said about it. Did the chart compare with another one. I checked my notes but can't find what other one it was compared to.
Workinman: @issues $AMAT $LRCX is the ticker you may be referring to.
Visit the Trading Forum to join in the discussion.
| | |
| --- | --- |
| Stock Price | $USD 62.85 |
| Change | -0.57% |
| Volume | 6,313,710 |
Applied Materials, Inc. provides manufacturing equipment, services and software to the global semiconductor, flat panel display, solar photovoltaic and related industries.
Request Video of AMAT
Already a member?
Sign in here.
Earnings
February 13th, 2020 - 2020 Q1 Earnings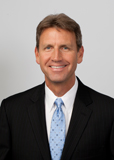 Dan Fitzpatrick
Stock Market Mentor gives you EVERYTHING you need to succeed in the market; all in one place. How easy is that? Dan Fitzpatrick and his elite community of traders share trading ideas, strategies and much more. Dan Fitzpatrick--a world class Technical Analyst, trading coach and regular CNBC contributor--gives you access to all of this with a 14 day FREE membership. Get started TODAY and start trading better TOMORROW with the following premium content:
Nightly video Strategy Sessions with a game plan for tomorrow
Got a stock you want Dan to look at? Just ask.
Patent pending video alerts instantly delivered to you when one of Dan's trading signals is triggered. This is not your typical price alert. This is a short video explaining the action you need to take to make money. No more "Woulda, coulda, shoulda"
Access to over 67,400 stock analysis videos
Access an ever expanding library (67,400) of educational videos that will save you time and make you money
Join a team of friends and traders that have one thing in common; a burning desire to succeed.

Become a Member Today!
Gain immediate access to all our exclusive articles, features, how-to's, discussion group and much more...
Satisfaction Guaranteed!
Your Stock Market Mentor membership comes with a 14 day, no questions asked, 100% money back guarantee!