JinkoSolar Holding Company Limited American Depositary Shares (each representing 4) (NYSE:JKS)
Bands Volume 200 SMA 50 SMA 20 SMA Videos Alerts Articles Events

phgruver: @Beaver The attached chart is of $JKS.
scottrades: $JKS This would be a little agressive for an entry, but could be worth a look if it break above $23.25. 8 Days of Short interest.
scottrades: $JKS Holding above resistance.
scottrades: Huge move on $JKS #Solar
DrScience: $FSLR rising with Conviction Buy recommendation at Goldman Sachs. PT $75. Members of the US-based cohort holding, and the Chinese contingent ($DQ, $JKS) is taking a dive.
bRobert: @DrScience $FSLR $DQ $JKS $TAN WEEKLY reversal pattern $34 target 40% upside
champ: #Tariffs ----- $WHR ..on washing machines, there is a 50% tariff. On solar panels, it is 30%...$TAN $JKS ...need to be aware, what could happen if these tariffs are drop on these stocks or on other stocks. Need to know how tariffs effect your current stock positions. There was a post on briefing.co, that I'm passing on....there is a list of stocks that will be effected. Nothing really going on now....however, they just posted that this list will be updated as events change. The bottom line is ...I'm now thinking about this...because they are.
champ: @bRobert $USO --- $TAN, don't really know....but there is lot of #green-news going on now and that is positive for the sector....but I haven't done any work in the sector, for a while but read the upgrades ...and one to look at is $JKS.
woodman: @bRobert $DQ another solar stock flag- $JKS
spmeyers: @bRobert $TAN I like how $JKS poked thru the 200-day on good volume
efrain007: $JKS might work for a trade over day high
DrScience: $JKS taking a nose-dive from the high board after downgrade. Most solar lemmings are following, but $SEDG is holding back.
woodman: $JKS - added.
woodman: $TAN moving up through its recent highs in January. $ENPH moving up through its recent high in March. I'm in $SPWR and $JKS still.
woodman: $JKS - my dumpster dive in #Solar last week is picking up. I also picked up $SPWR last week as I was rummaging through the trash.
woodman: @champ #Solar $JKS - of possible interest as a potential move out of a base. Np.
woodman: @champ $TAN #Solar #Spec-Bounce - I bought some $JKS.
woodman: $TAN doing well. Some individual solar of interest: $JKS $DQ $SPWR $FSLR (I wouldn't buy it here) $JASO. I'm long $TAN as well as $SEDG which, unfortunately, has reversed today and is now going in the wrong direction.
Junior1: #solar #59minutetrade $JKS and $JASO report(ed) this morning. JASO missed and is trading lower. Waiting on JKS. Both have had decent run-ups into this event.
Junior1: #solar $JKS and $JASO report Wednsday. Up 19%, 30% in the last month, respectively. Could be a sell the news event. Much like what happened to $CSIQ last week. $FSLR and $SPWR both popped on earnings, but neither had a run up into the event.
DrScience: @stevef214 $JKS $FSLR both testing the 50 DMA in this pullback. We'll know soon if the sun will come out tomorrow.
Junior1: $TAN Solar is a mixed bag this morning. $FSLR looking interesting. Creating a high base with the BB tightening. Alert set for BO potential. $JKS at multi year high $SPWR down 5%, not looking well
Bridget: @Junior1 $TAN $FSLR $JKS $SPWR $JASO up big
Bridget: Those that think the solar eclipse is affecting the solar panel industry are selling. If you think this is all bogus hype, see this as a good buying opportunity. But wait until you actually see buyers come back in. $FSLR stock is at $46 and lower BB is at $45. $TAN is near lower BB at $21. $JKS took a big hit, but at the 50dMA at $24. $CSIQ is breaking down out of a squeeze, but might find support at $15
Sluggo: @Bridget $FSLR $TAN $JKS $CSIQ Bridget, I made some money on $FLSR but more on $SEDG. I had dinner with a guy that installed solar and he told me that $SEDG had the best tech since the lowest spot on the sun on their panels matched the output of their panels on the closest spot to the sun. He was quite impressed with their advanicing technology. Any thoughts?
Bridget: @Sluggo $FSLR $TAN $JKS $CSIQ $FLSR $SEDG I can't speak to their tech. But this stock held up better than most which is a good sign.
Bridget: $JKS is moving higher now after this flagging pattern
hazelb41: @Bridget $JKS All the solar stocks appear to be up. TAN too, of course.
Bridget: #Notes: A lot of stocks that have been seeing pullbacks saw a bounce today. $SMH is one OIH - oil is going lower, still lots of overhead resistance. $BP moving higher. $WB $SINA $YY $JD - all making moves higher Some retail pushing higher - $LULU $TGT $EL $EXPR $ODP Medical devices seeing support - $MDT $BEAT $ALGN $TAN $JKS $CSIQ - moving higher $EEM - moving higher $WING - breakout $SAGE - breakout $APO - breakout $KEM - breakout, IBD50 $GRUB $YELP - even higher $TTWO - holding gap IPOs $VST $APPN $HCC $SGH Earnings after close: $LQ $MAR $W $CBI - very high IV $VRX $ALB
StockMarketMentor: A Price Alert has been triggered for $JKS JinkoSolar Holding Company Limited American Depositary Shares (each representing 4). Click here to view associated video clip: http://stockmarketmentor.com/stockanalysis.html?ticker=JKS&clip=89056
Bridget: #notes: Earnings after close or tomorrow morning: $STX $MCD $CAT $GOOGL $GM $AAOI - new high $BZUN - new high $WTW $NTRI - still working $JKS - flagging $CC - moving higher after flag $COHR $MOMO - higher volume $YY - chinese internet stocks up Breakouts: $PETS - on earnings $HON - after earnings $LITE - $VEEV - decent volume $NYT - ER on 7/27 $IONS $NXST $SBGI - starting to breakout IPOs $RETA - breakout and pullback $AKCS - still working, buy in the morning $BIVV - new high $RACE - working
Bridget: @woodman $TAN $SPWR $SEDG $JKS is also up again
Bridget: #Notes : $RUT - new high $XME - big moves today $NFLX - earnings tomorrow Multiple banks reporting tomorrow $GS $SCHW $TWTR - breaking out $ATHM - working but don't chase it $NTRI - breaking out $SODA - breakout $CENX - new high $ALGN - starting to breakout $KKR - breaking out $OTIC - breaking out $OLLI - new high $YRD, $YY - now you're chasing $JKS - best performing solar stock today $KRO - cup and handle $DRH - breaking out on the weekly $LUV - good buy point $KMB - holding at support $TGT $WMT $JCP $SHLD - retail getting a bounce IPOs hitting new highs $SOI $ATNX $AKCA $HCC
Bridget: $JKS cup and handle
Bridget: Solar is still holding up well $TAN $FSLR $JKS $CSIQ $SPWR
Bridget: I'm taking off a little early today. Notes: $SPY still in a channel, but in a downtrending channel. Same with $QQQ. Solar still holding up well. $TAN, $JKS $XME still slowly moving higher $XOP seems to have bottomed. Now it's basing $PSX is performing well. $IYT - higher highs, $AAL moving Pipelines are on a tear $AM $WPZ $WMB $OKS $OKE $ETE, possibly due to changes the administration is making regarding drilling rules. $NKE - if you aren't already in you're chasing $TTWO - at a good buy point $CC - breaking the downtrend $MU - sold off after earnings, will this now follow the rest of the semis $VFC - higher highs. Inverse head and shoulders on the weekly. Neckline around $58 $JD - double top $ETSY - flagging $BGCP - back up to its prior high Breakouts: $TWX $GNC $SSW $AXGN $TRUE
Bridget: $TAN this solar ETF is breaking higher. Been seeing lots of buying in the solar stocks lately. $CSIQ $JKS
JJT1: $FSLR $CSIQ $JKS $SPWR Only thing better than being in $FSLR (I am withJul 35 calls) is being in the others!
bigbartabs: @Bridget $TAN $CSIQ $JKS ... is there big news in the solar sector? Maybe just the intense heat in the west fueling speculation of more push to go solar?
JJT1: $TAN $CSIQ $FSLR $SPWR $JKS Appearing to be coming out of base. $TAN in 3% VS and 50 day SMA crossed over 100. $CSIQ up 4% today after bounce off 50, 100, 200 SMA's $FSLR 50 crossed 100 now 50 cross 200 imminent $SPWR also at all three SMA's with 200 day about to turn up $JKS further along as al three SMA are pointing higher, with 200 day just today turning higher. I'm in $FSLR (jul 35 calls) but looking longingly at others.
spmeyers: @DAN would you start a position in $JKS, or is the pullback too steep? (I'm leaning toward the latter); thanks
Esther: @spmeyers $JKS I listened to the @JASO earnings call and there is a lot of pressure on the selling price of solar. I was surprised at how well @JASO held up after the call, and I expect it will fall a lot further. I'd be careful of @JKS for the same reason.
DAN: @spmeyers $JKS Pullback is very steep. I'd buy it before I'd sell it. But I don't think it will be an easy trade because of the reasons you mentioned. Pretty steep selloff...so lots of supply here. If you do buy it, I'd suggest that you put a stop below $17.50
spmeyers: @Esther $JKS thanks; it would seem you have an interest in solar stocks, yes? I would if only they could get going but I'm afraid the product has been commoditized
spmeyers: @DAN $JKS thanks; I'm seeing better fish to fry anyway
spmeyers: $JKS watch; pulled all the way back to tag (almost) the 50-day
justinp: $JKS May be too early to jump in but taking a dive after a recent breakout. Still profitable and staying in - may add later.
justinp: $JKS $CSIQ Strong today despite oil dumpage.
Bridget: $FSLR showing a recovery. Blew through the 50DMA and regained the 200DMA. Watching to see where this closes. $JKS also up and starting to break out of a squeeze.
StockMarketMentor: A Price Alert has been triggered for $JKS JinkoSolar Holding Company Limited American Depositary Shares (each representing 4). Click here to view associated video clip: http://stockmarketmentor.com/stockanalysis.html?ticker=JKS&clip=82283
stevef214: @Bridget $BABA $FB $AMD $DOW $SLCA $GRMN $PWN $FISV $CNI $LNT $FMSA $MMM $QVCA $FSLA $CSIQ $JASO $JKS $SND $IRTC $PTHN $PEN $CNDT What do you think of $BABA today. It's down but holding the 8EMA? Is this a god place to add?
Bridget: #solar $TAN $CSIQ $FSLR $JASO $JKS all have pulled back today but I'm still bullish on these stocks. They pulled back in the morning but all have since found support. I would still wait for a bounce on volume but look for good entries into these stocks.
issues: @Bridget $TAN $CSIQ $FSLR $JASO $JKS #solar Can't buy 'em all. Which is your choice?
Bridget: ...
Solar Stocks - $FSLA $CSIQ $JASO $JKS saw a nice pullback today giving you a better entry

IPO
$SND - continues to break higher on good volume
$IRTC - working
$PTHN - working
$PEN - up at all time high but looks like it might need to rest before the ...
StockMarketMentor: A Price Alert has been triggered for $JKS JinkoSolar Holding Company Limited American Depositary Shares (each representing 4). Click here to view associated video clip: http://stockmarketmentor.com/stockanalysis.html?ticker=JKS&clip=81938
StockMarketMentor: A Price Alert has been triggered for $JKS JinkoSolar Holding Company Limited American Depositary Shares (each representing 4). Click here to view associated video clip: http://stockmarketmentor.com/stockanalysis.html?ticker=JKS&clip=81938
StockMarketMentor: A Price Alert has been triggered for $JKS JinkoSolar Holding Company Limited American Depositary Shares (each representing 4). Click here to view associated video clip: http://stockmarketmentor.com/stockanalysis.html?ticker=JKS&clip=81938
StockMarketMentor: A Price Alert has been triggered for $JKS JinkoSolar Holding Company Limited American Depositary Shares (each representing 4). Click here to view associated video clip: http://stockmarketmentor.com/stockanalysis.html?ticker=JKS&clip=81938
StockMarketMentor: A Price Alert has been triggered for $JKS JinkoSolar Holding Company Limited American Depositary Shares (each representing 4). Click here to view associated video clip: http://stockmarketmentor.com/stockanalysis.html?ticker=JKS&clip=81938
StockMarketMentor: A Price Alert has been triggered for $JKS JinkoSolar Holding Company Limited American Depositary Shares (each representing 4). Click here to view associated video clip: http://stockmarketmentor.com/stockanalysis.html?ticker=JKS&clip=81938
cmac: #OT anybody else receiving multiple SMM alerts on the same stock ? For example, I've received 5 separate email alerts on $JKS today.
BigJack: @cmac $JKS #OT yes at least 5 or more
Bridget: @cmac $JKS #OT yes we are aware of the issue with the price alert emails and unfortunately it has gotten worse before its gotten better. We have a tech working on the issue and hopefully it will be fixed soon.
Henry: @cmac $JKS #OT everytime there is an alert in the forum, I get an email Someone called it to Gary's attention earlier
stevef214: $JASO $JKS $USO Solar and Oil up today. Does anyone think this is a sign that traders think oil is going to BO much higher?
indigo1948: @stevef214 $JASO $JKS $USO - reading that there may be more restriction on output by OPEC and that oil may be possibly $70.00 a barrel at year end
stevef214: @indigo1948 $JASO $JKS $USO Yes, I read that Saudi Arabia might increase their cuts above what they had already agreed on. I don't know about any other members or if Russia will also.
phgruver: @stevef214 $JASO $JKS $USO If you believe in the oil rally, $WLL might be a good play RHRN. Put your stop a bit below 11.
DrScience: $FSLR up 5% ahead of earnings tonight. Holding JUN 40 Calls @ 1.12. $CSIQ, $SPWR, $JKS, $JASO all up nicely, too. :)
spmeyers: @stevef214 $JASO $JKS $USO I don't solar is really tied to oil price. Solar market depends on nat gas price and pro-solar policies.
issues: @stevef214 $JASO $JKS $USO oil usually goes up in the spring.
Bridget: $CSIQ, $JASO and $JKS are both looking strong today. Solar, $TAN, is seeing some good volume and starting to come out of this base. #dumpsterdiving
Bridget: Notes: IPOs at or new all time highs - $IRTC, $BL, $TTD, $ASIX, $TRVG, $BATS, $TWNK, $INVH, $TUSK, $SUPV Many stocks coming out of high bases - $CC $GRPN $AMGN $OCLR $XLP - some safety stocks way up $CLX $KMB $CL $PG Storage up - $CUBE $PSA $EXR Garbage collection up - $WM $WCN $RSG Solar Strong and coming off a base- $TAN $JASO $JKS $CSIQ Sin stocks: PM MO - moving higher Also with $BUD $STZ and $TAP $BWA - nice cup pattern, at 52 week high $XLNX - also working on cup and handle pattern $CHRW - nice cup and handle on weekly Breakouts $DVA , $SWKS, Squeezing: $KR, $TWX, $JNK, $COR, $ALXN
Bridget: @woodman $TAN $ENPH $SPWR $FSLR I also see $JKS breaking out of its downtrend on volume.
woodman: @Bridget $TAN $ENPH $SPWR $FSLR $JKS - you're right! Nice.
Bridget: Notes: $XLF - seeing a much bigger pullback today. Bank stocks breaking out of the squeeze to the downside after a failed breakout, very bearish Gold - Demand for "safe haven" stocks is up over concerns with inauguration and Brexit $XLP - seeing a big jump here, even though not huge volume. $KR $GE $CL are at good buy points if this is sector rotation $MO $STZ - also seeing a rise today on $RAI buyout deal $TAN - solar stocks getting a bump today along with other energy stocks $JKS $ENPH $DQ $WTW - this one bites me everytime I touch it. But this move is looking for constructive. Holding above $13.
Aragorn: Solar stocks working $JKS $FSLR $CSIQ
Paddleboard: ...
$AAPL $ABUS $ACAD $ADRO $ADXS $AEGR $AEM $AIG $ALE $AMBA $APC $APOL $ASH $AU $BDSI $BG $BHI $BHL $BIN $BITI $BMY $BRCD $BYD $CASY $CAT $CBRL $CL $CLF $CLNE $CMI $CNP $CNQ $COG $COP $CORE $CRM $CRUS $CSCO $DANG $DDD $DJ-30 $DLTR $DO $DPLO $EBIX $EBS ...
mradams0621: morning 17.17% $UVXY ProShares Ultra VI 33.22 878230 16.93% $TVIX VelocityShares Dai 7.32 1530000 14.32% $SILC Silicom Ltd. 34.64 6730 11.98% $GRFS Grifols SA Barcelo 18.14 200 10.76% $GRVY GRAVITY Co Ltd ADR 3.50 2 10.53% $YANG Direxion Daily FTS 109.55 13060 10.11% $CHAD Direxion Shares Ex 46.40 567 8.41% $VXX Barclays Bank PLC 21.79 1500000 8.18% $VIXY ProShares VIX Shor 14.42 25830 7.91% $NUGT Direxion Daily Gol 26.20 424730 7.71% $EDZ Direxion Daily Emr 50.60 5990 -35.95% $FCAU Fiat Chrysler Auto 8.96 97890 -18.33% $LIOX Lionbridge Technol 4.01 500 -17.52% $INDL Direxion Daily Ind 11.11 3800 -17.12% $ALJ Alon USA Energy Inc 12.30 100 -16.09% $CHAU Direxion Shares Ex 19.48 10470 -13.82% $GLAD Gladstone Capital 6.30 226 -13.70% $LEI Lucas Energy Inc 6.30 37650 -12.31% $DQ Daqo New Energy ADR 14.60 200 -11.84% $RTIX RTI Biologics Inc 3.50 500 -10.20% $YINN Direxion Daily FTS 15.93 14930 -10.15% $INB Cohen & Steers Glo 8.50 4000 -9.83% $INCR INC Research Holdi 43.74 400 -9.78% $NTGR NETGEAR Inc. 37.81 550 -9.77% $ASGN On Assignment Inc. 40.56 325 -9.69% $JKS JinkoSolar Holding 24.99 44850 -8.68% $CASY Casey"s General St 110.00 115 -4.64% $ATNM ACTINIUM PHARMS INC 3.08 29670
Bridget: $JKS breakout on volume today. Huge volume in the Jan 27 Calls
Bridget: Nice pops today off support but I would wait until after the announcement to make any moves: $INCY $JKS $AKR $EDR $PG $JD $STZ Also, $JNJ on a squeeze breakout.
REQ: $JKS I went long $JKS Common last earler this month after an open green candle at the 50dma, stock rested last week, but acting well. Thoughts always welcome
DrChucky: $SUNE, $CSIQ, $VSLR, $JKS - nice day for some of the solar names.
DrChucky: @dunsek - $YGE - perhaps but what is the upside catalyst. $JKS $JASO charts look better to me, if your lookin for Chinese solar.
DrChucky: #Chinese solar on the move $YGE, $JKS, $TSL $JASO all up more than 2% at the moment
DrChucky: @TRICIA - $JKS also strong in the solar sector. at least for today.
JoJi: @TRICIA $CSIQ $TAN - $JKS is also outperforming the sector ETF. I have a 24/27 APR BUCS on. Thinking about rolling the $27 short calls up and out since the price action is running up the upper BB. Note.. there was a .40 cent walk down to VWAP during the last 2hrs of the trading today... still closed up 2.96%. lol! sorry @DrChucky didn't see you already dropped the name today. $JKS and $FB, both, have given me good problems today! :)
Diana2010: @DrChucky $FSLR, $JKS, I was long both of these until a couple of weeks ago. Boy did it hurt when I got stopped out. They are both down more than 20% from where I got stopped out. #stopswork
bullmoose: $JKS - It's been rising throughout the day, bouncing off the 200-day, and I've been adding. I added on the reversal in the AM, then when it bounced at the 50-period intraday line, and now again when it pushed above 30. Looking at the weekly chart, it could just be getting started. Also an easy stop under 28.
bullmoose: $SOL - I added some of this stock this morning after a nice reversal yesterday. Good follow-through on the day, unlike $JKS and $TSL.
bullmoose: I started a position in $SOL with a stop just under the 20-day, currently at 3.05. $JKS is another at a good buy point with a tight stop under Tuesday's low.
bullmoose: $JKS - I bought some yesterday because I really liked the set-up, especially on the weekly chart. It's breaking out today.
bullmoose: $JKS - Looks like the breakout by JKS was a fakeout. I still like the way it looks on the weekly chart and am holding my shares with a stop under this week's lows.
DrChucky: $TSL, $JKS, $YGE - all strong and up more than 4% early.
bullmoose: @DrChucky $JKS and $TSL both have excellent looking weekly charts. Both starting to break out of long consolidation.
DrChucky: $YGE,$CSIQ,$JKS,$JASO, $TSL, $SCTY - solar seems strong today. lol.
moneyHoHo: Some solars looking good $FSLR $CSIQ $JKS
moneyHoHo: @moneyHoHo Well I bought $JKS and I'm certainly not complaining, but $JASO is breaking above a downtrend line.
DrChucky: $JKS, $TSL,$CSIQ, $JASO - strong out of the gate.
tina: Posted from yesterday $FLSR & $SPWR stand to benefit from U.S. Tariffs imposed on Chinese exporters. Stocks that will be impacted, $TSL, $YGE, $CSIQ, $HSOL, $STP, $SOL, $JKS $Jaso, $CSUN, $LDK http://seekingalpha.com/news/1870875-fresh-u-s-solar-tariffs-imposed-on-chinese-exporters
Visit the Trading Forum to join in the discussion.
| | |
| --- | --- |
| Stock Price | $USD 16.44 |
| Change | 10.56% |
| Volume | 3,754,650 |
JinkoSolar Holding Co., Ltd. is a solar power product manufacturer. It has built a vertically-integrated solar power product value chain from recovered silicon materials to solar modules with the solar module as its principal product.
Request Video of JKS
Already a member?
Sign in here.
Earnings
November 19th, 2019 - 2019 Q3 Earnings
November 25th, 2019 - 2019 Q3 Earnings
November 26th, 2019 - 2019 Q3 Earnings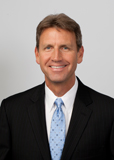 Dan Fitzpatrick
Stock Market Mentor gives you EVERYTHING you need to succeed in the market; all in one place. How easy is that? Dan Fitzpatrick and his elite community of traders share trading ideas, strategies and much more. Dan Fitzpatrick--a world class Technical Analyst, trading coach and regular CNBC contributor--gives you access to all of this with a 14 day FREE membership. Get started TODAY and start trading better TOMORROW with the following premium content:
Nightly video Strategy Sessions with a game plan for tomorrow
Got a stock you want Dan to look at? Just ask.
Patent pending video alerts instantly delivered to you when one of Dan's trading signals is triggered. This is not your typical price alert. This is a short video explaining the action you need to take to make money. No more "Woulda, coulda, shoulda"
Access to over 66,000 stock analysis videos
Access an ever expanding library (66,000) of educational videos that will save you time and make you money
Join a team of friends and traders that have one thing in common; a burning desire to succeed.

Become a Member Today!
Gain immediate access to all our exclusive articles, features, how-to's, discussion group and much more...
Satisfaction Guaranteed!
Your Stock Market Mentor membership comes with a 14 day, no questions asked, 100% money back guarantee!