Advanced Micro Devices Inc. (NASDAQ:AMD)
Bands Volume 200 SMA 50 SMA 20 SMA Videos Alerts Articles Events

scottrades: Good morning Team! Lower open on the Chip news. $SMH $AMD and $NVDA. $MSTR has purchased more Bitcoin, which usually triggers what I call the "Saylor Selloff" as it always seems to come off the highs after news that the ultimate Bitcoin Bull has stacked more Sats to his pile. They now have 152,333 BTC at a value of 4.5 Billion Dollars. Also, a reminder that I'm away tomorrow and Friday.
BarryC: @scottrades $SMH $AMD $NVDA $MSTR BS that ur taking days off...
DAN: @BarryC $SMH $AMD $NVDA $MSTR Ha! ;-) LOL. Well, he's covering for me for most of next week. I'll be gone Wednesday and Thursday, and will be posting a Strategy Session over the weekend rather than on the typical Friday night. Every so often, you've gotta recharge the batteries.
scottrades: @BarryC $SMH $AMD $NVDA $MSTR Ha! I haven't had an actual "vacation" since July of last year. Only took a few days here and there. My wife reminds me of that on a weekly basis...lol
scottrades: My video notes: $SPY Buyers at the close $QQQ Holding the 21 EMA $IWM Above the MAs but supply above $MDY Same $DIA Holding the 50 Day $SMH Chip News $FFTY Threating a Breakout $BITO Bitcoin ETFs incoming $BLOK New High for the Year $ARKK Working $AAPL Working $MSFT In trend $GOOGL Holding the 50 Day $TSLA Above the MAs $AMD Above the 50 Day $LSCC Nice volume increase $MU Up on Earnings and Guidance $ASML Above the MAs $HUBS Watch 533 $MDB Added to ATL $FTNT Near the highs $MARA Still working $RIOT Watching for a breakout $MSTR When Saylor Buys, Bitcoin falls. Every. Time. $TTD Trying to break out $TMDX Working
traderbren: $AMD - closed the downside gap
Angdionk: $AMD trying to turn
traderbren: $AMD - may close the downside gap at 108.91 Long puts
DougL: $AMD has gap at 110ish - long puts
maracom: @DougL $AMD I closed my BeCS too early!
traderbren: @DougL $AMD - would need to hit 108.91 to close the downside gap. Long Jul 125 puts since 6/16.
Aragorn: $AMD outside day and down the trigger was a move below 119.90 for a short
DanAz: $AMD watching
maracom: Hello all! #Trading: I'm back to all cash going into the weekend. VIX is at major lows, I'm looking for a volatility expansion/pullback in the indexes in the next week or two. $URA $DFS $CMC $AMD $BOIL - sold everything, not swinging anything into the weekend $URA - 8ema pause, booked profits @ $22.5 $DFS - At resistance (Feb highs), booked profits @ $116 $CMC - At resistance (Apr highs/100EMA), booked profits @ $48 $AMD - 135/140 Jun bear call spread, booked profits $BOIL - At resistance (100EMA), sold remaining shares @ $ 3.33 #LTA - $SCHW $NEM $FTI $DVN $CTRA $PAA $FCX $MOS $NEM wow that's weird, majors are making a move and the minors are NOT, haven;t seen that in a while. $NEM broke above $43 resistance to the upper BB, looking for a test of the 200sma at $46.
DavidK: @maracom $URA $DFS $CMC $AMD $BOIL $SCHW $NEM $FTI $DVN $CTRA $PAA $FCX $MOS #Trading #LTA we be thinking the same . Bought June 30 calls on $SQQQ , June 30 puts on APPLE which I sold 75 % of them for a nice profit just now , long $$ JUNE VXX calls and short next weekly VXX calls at a lot higher strike . Have June 30 MU puts .
maracom: Good morning all! #Trading: $URA $DFS $CMC $AMD $BOIL $URA - 8ema pause, stop @ 21.9 $DFS - Booking some profit here at $116, stop on the rest @113.9 $CMC - Working, coming up on 100SMA resistance $AMD - 135/140 Jun bear call spread working, booking profits $BOIL - daytrading #LTA - $SCHW $NEM $FTI $DVN $CTRA $PAA $FCX $MOS no changes today
maracom: ...
$AMD - big reversal yesterday, underperforming $SMH, I have a 135/140 Jun bear call spread on
#LTA - $SCHW $NEM $FTI $DVN $CTRA $PAA $FCX $MOS
$FCX - rolled a $37 covered call up to $39 but looks like I'll still get called away. Very gappy rebound u ...
champ: $SNOW $AMD $INTC ... these stocks also closed on HOD.
woodman: @champ $SNOW $AMD $INTC - $SMH leading the way among primary sectors, up ~53% ytd. Not too shabby for an ETF.
champ: @woodman $SNOW $AMD $INTC $SMH....Yes sir, not bad at all, great sector move...and for Traders....$NVDA is up 200% YTD and $AMD is up 98% YTD. .....Stock-pickers are outperforming.
scottrades: Good morning Team! Some charts that caught my eye today include: $FTNT Watch for a break and close above 71.50 $MDB Holding the gap $NVDA Basing $AMD Still in trend $RMBS Basing $JPM Basing under resistance. $DXCM Watch 126.60 $SHOP A bit choppy but still in trend. $CRM Same $BA Back to the Feb Highs
debeers: $AMD-UBS to 155 from 95/ Wedbush to 145/ Keybank to 150. Lisa Su- how do you do as i am introducting myself to her again. This is such a hard stock for me and every single time i have underestimated the impact of Xilinx and Su--i have regretted it.
joelsg1: @gmj $SPY The big cap tech ones moving the most lately, so in $FNGU: $TSLA, $META, $NVDA, $AMD, $NFLX, $AAPL, $MSFT, $GOOGL and a bonus one $AMZN too.
joelsg1: @joelsg1 $SPY $FNGU $TSLA $META $NVDA $AMD $NFLX $AAPL $MSFT $GOOGL $AMZN NCAA basketball reference.
wineinquirer: $ANET $AMD @Scottrades....Morning Scott. Would appreciate your take on the two above. Like that $ANET stopped right @50d & 20d about cross up over. ?pattern could be interpreted as c&h but maybe too steep pb. Pushing today against pb trendline handle( or flag), whichever you prefer. Vol a little under avg for the day thus far. $AMD also pushing against flag downtrend and on >avg vol for time of day and 20d scooting up underneath. Great job filling in for Dan. Hope family is all well.
scottrades: @wineinquirer $ANET $AMD I prefer AMD because it's already above the major MAs, but ANET is closer to the 50 Day which might be a stronger floor. The steepness of ANET suggests more supply to battle against. Thank you and hope you are doing great as well my friend!
scottrades: My notes: $SPY Just under 430 $QQQ Trend is in tact $UUP Rejected at the 200 Day $SMH In trend $XLE Higher Low $XLF Need the banks to get going $XHB Still elevated $ARKK Working $SSO / $QLD Trade with a little Juice $TSLA Collab with GM $GM Using the Tesla Supercharger Network $F Above the 200 Day $NVDA Good rebound $AAPL Fine $AMZN Fine $AMD In trend $AMAT Short base $RMBS holding the 8EMA $TER Watch 106 $LRCX Watch 625 $ACLS Still working $JPM Base $MS Just under resistance $GS Same $IT Flag $FTNT Holding the 50 Day. Long Base
debeers: @scottrades $SPY $QQQ $UUP $SMH $XLE $XLF $XHB $ARKK $SSO $QLD $TSLA $GM $F $NVDA $AAPL $AMZN $AMD $AMAT $RMBS $TER $LRCX $ACLS $JPM $MS $GS $IT $FTNT What didn't you like about $ADBE? Thanks
Cjauger: @scottrades $SPY $QQQ $UUP $SMH $XLE $XLF $XHB $ARKK $SSO $QLD $TSLA $GM $F $NVDA $AAPL $AMZN $AMD $AMAT $RMBS $TER $LRCX $ACLS $JPM $MS $GS $IT $FTNT Would you take a look at $U on the weekly chart. Thank you
scottrades: ...
$AMD is still good.
$RMBS holding the 8EMA

Don't miss Dan on Fox Business live in the studio with Charles Payne at 2pm EST!

Let's have a great day,

Scott

scottrades: ...
We should keep watch on some of the $SMH stocks as they come into their key moving averages. $AMD $ASML $RMBS $AVGO $LRCX and of course, $NVDA are all near their 8EMAs which could act as short-term support and offer some bounce trades.

Homebuilder ...
scottrades: $AMD Holding the 8EMA Early here. Want to see it hold above yesterday's low.
scottrades: My notes: $SPY Holding up $QQQ Holding up $DIA Support at the 50 Day $IWM Added to the ATL $MDY Added to the ATL $SMH Holding the 8EMA $XHB Trying to break out $ARKK Working $BITO Highest volume in a month $ACLS Watch 167.50 $AMAT Small Flag $AMD Strong close $FTNT Holding the 8EMA $GOOGL Curling up $MHO Good volume $KBH Breaking out $SHOP Breaking out of a channel $COIN Highest Volume of the Year. $RIOT Coinbase is getting Sued, Bitcoin doesn't care. $MARA Great volume $DT Upside reversal $RELY Still working $DKNG Still trending
scottrades: My notes: $SPY Highest level since August $QQQ Working $DIA Through the 50 Day $IWM through the 200 Day $SMH In consolidation $XLK Working $ARKK Starting to come out of a base $GLD Not so much $BLOK Bitcoin Miners trying to move out of the base $TSLA Holding above the 200 Day $NVDA In consolidation $AMD Same $RMBS Same $ON On Watch $AEHR Working $AAPL Still fine $GOOGL In a base $MSFT Fine $DT Long $RELY Long $DKNG In trend, Good Volume $DOUL Off the 8EMA $ARRY Do you dare? $RIOT Following Bitcoin, sorta, but not really $MARA Same $CLSK Sloppy $HUT Slow
scottrades: My notes: $SPY / $QQQ Sell the news? $DIA Holding the 200 Day $GLD Unable to hold the gains $SMH Consolidating $IGV Software still works $HACK Breaking out $BITO Holding the 21 EMA $BLOK Above the MAs $TSLA Holding the 21 EMA $AMD Coming into support $AMZN Same $META Still in trend $NFLX Inside day $RIOT Nice base $MARA Same $AEHR Watch for a bounce $DT Tightening up $DV In Motion $DUOL Flag
cmaxwel1: @scottrades $SPY $QQQ $DIA $UUP $GLD $SMH $IGV $XLK $DRIP $NVDA $AMD $TSM $RMBS $LRCX $AMAT $ACLS $KLAC $ON $AAPL $META $MSFT $TSLA $RIOT $MARA $ASML is breaking out of a cup pattern.
scottrades: $SMH Stocks firming up here, trying for new HODs. $LRCX $AMAT $ON $KLAC $RMBS $ASML and $AMD less than 1% from the high alongside $ACLS
Henry: $AMD $ADBE $NVDA $AVGO I've never had so many stocks with a chart like this.
traderbren: @Henry $AMD $ADBE $NVDA $AVGO - yep, parabolic!
Docoof: @woodman $NVDA Wedbush's Dan Ives: $NVDA — In 22 years of covering tech stocks and large cap we have NEVER seen a guidance range of this magnitude on a large cap tech name and thus speaks to our thesis that the monetization of AI for stalwarts like $MSFT, $GOOGL, $AMZN, $ORCL, $META, $AAPL, and $CRM is well underway in this Game of Thrones Battle among tech players. We also believe AI plays such as $PLTR, $TSLA (on the FSD front), $AMD, $SOUN, as well as contact center plays ($NICE) are clear benefits of this transformational tech
traderbren: $AMD - upside gap at 118.59 from 3/30/22 which will likely fill and then reverse. Long.
joelsg1: @Docoof $NVDA $MSFT $GOOGL $AMZN $ORCL $META $AAPL $CRM $PLTR $TSLA $AMD $SOUN $NICE $TSLA will get its AI bump eventually, $SNPS got it today, $PANW not so much...yet.
debeers: $AMD-took profits.
scottrades: My video notes: $SPY Awaiting a deal $QQQ Breaking out $DIA At the 200 Day $UUP Popping $GLD Breaking down $SMH Leading the market $IGV Near the August 2022 Highs $XLK Working $DRIP Inverse Energy $NVDA ATH $AMD Following $TSM Biggest Daily Volume ever $RMBS My biggest position $LRCX Working $AMAT Also working $ACLS Cup & High Handle $KLAC Breaking out $ON Support at the 50 Day $AAPL Holding the 21 EMA $META Trending $MSFT The AI Trade is on. $TSLA Under the 200 Day $RIOT Holding the 50 Day $MARA Close to the MA cluster.
scottrades: $AMD and other $SMH stocks are up in sympathy. You love to see it.
DougL: @scottrades $AMD $SMH $M - $SMCI - ATH - bounced off 8ema today
scottrades: @DougL $AMD $SMH $M $SMCI Yes they did! I added some $RMBS back today
debeers: @Shoredriver- the reason for stock picking as opposed to index picking is this: The prior guide for $NVDA was 7.1B. Can others go up? Sure. Will others outperform? Maybe. ( i'm thinking maybe a little more for $AMD but the guide for $NVDA now is 11B. i guess you can make some money beting on the second horse in a race but if you have a chance to go with Baffert, that is usually the way to bet). You have a chance to take some risk for an amazing company. So, how about this? Take some off and let the rest be your Baffert horse.
scottrades: My notes: $SPY/ $QQQ NVDA is the Star of the show. $SMH Bounce $HACK Note the range $WCLD Above the MAs $BLOK Holding the 50 Day $TAN Bottom of the range $BITO Watch for a reaction on a Debt Ceiling announcement. $NVDA Earnings Beat $AMD Up AH $RMBS Added on the bounce $AMAT Support at the 21 EMA $ON Holding the 50 Day $LRCX Potential Phase 3 Start $TSM Up With the rest $SHOP Holding the 21 EMA $AMZN Still in trend $RIOT Holding the 50 Day $MARA At the MA Cluster $MSTR Just under the 50 Day $NFLX Phase 3? $DV A bit extended $CCJ Close to a pivot $ARRY I have little.
scottrades: $AMD is Pushing up in the early goings.
debeers: $AMD-The why of the buy dvanced Micro Devices Launches New AMD Ryzen Athlon 7020 Processors 10:11 AM ET, 05/23/2023 - MT Newswires 10:11 AM EDT, 05/23/2023 (MT Newswires) -- Advanced Micro Devices (AMD) on Tuesday announced a new line of Ryzen and Athlon 7020 C-Series processors. The company said the AMD RyzenTM 3 7320C processor has a higher average performance across tested workloads, compared to the previous generation.
DrScience: $AMD moving above last week's high
wijimmy: @kenb $CHAT $NVDA $MSFT $GOOGL $BIDU $ADBE $AMD $AI $CRM $ANET $SOUN $BABA $ADSK $AMZN $META $IBM $INTC $SSTR $PLTR $SNAP $NICE $DUOL .. .. $CHAT .. Looks like a nice blend to have in retirement account in 1 easy to watch ETF.... FYI... page 17 of prospectus....Dividends and Distributions The Fund intends to pay out dividends and interest income, if any, annually, and distribute any net realized capital gains to its shareholders at least annually. The Fund will declare and pay income and capital gain distributions, if any, in cash. ... https://www.roundhillinvestments.com/assets/pdfs/chat_prospectus.pdf
joelsg1: $AMD Sold all Friday $100 calls for small profit, again market bailed out a losing trade.
ManSim: Roundhill just launched their new Generative AI ETF trading under the ticker $CHAT Here are all the holdings and their weightings within the ETF Nvidia $NVDA 7.77% weighting Microsoft $MSFT 7.64% Google $GOOGL 7.20% Baidu $BIDU 5.42% IFlytek 5% Adobe $ADBE 4.9% $AMD 4.85% Sensetime 4.73% C3 $AI 4.54% Salesforce $CRM 3.64% Tencent 3.60% Arista $ANET 3.48% Soundhound $SOUN 3.41% Alibaba $BABA 3.21% AutoDesk $ADSK 3.07% Amazon $AMZN 3.07% Facebook $META 2.83% $IBM 2.8% Intel $INTC 2.31% Shutterstock $SSTR 2.28% Palantir $PLTR 2.14% Appier 1.69% Snapchat $SNAP 1.53% Kunlun 1.34% $NICE 1.34% Duolingo $DUOL 1.24% 360 Security Token 0.98% Sinch 0.94% Change Hldgs 0.91%
kenb: @ManSim $CHAT $NVDA $MSFT $GOOGL $BIDU $ADBE $AMD $AI $CRM $ANET $SOUN $BABA $ADSK $AMZN $META $IBM $INTC $SSTR $PLTR $SNAP $NICE $DUOL just read about this and was going to post until I saw yours. AI is hot right now and their holdings provide a nice selection of participants in the space. It is going to be actively managed and I am considering taking a position in retirement account as a passive investment in the theme.
DavidK: @ManSim $CHAT $NVDA $MSFT $GOOGL $BIDU $ADBE $AMD $AI $CRM $ANET $SOUN $BABA $ADSK $AMZN $META $IBM $INTC $SSTR $PLTR $SNAP $NICE $DUOL Josh Brown called it . AI mania . Ride it until the shot hits the fan. Crooks on Wall Street don't ever stop their shenanigans
scottrades: $AMD Holding VWAP
scottrades: My notes: $SPY Great volume - Actionable $QQQ Like the increase in volume. $IWM Thought th 50 Day $SMH Trying to break out $XLF Volume though the 50 Day $XLK New 2023 High $XHB Close to a pivot $BLOK Crypto Trade $MSFT Working $GOOGL Working $AMZN Extended $AAPL In trend $TSLA Watch for a move through the 50 Day $NVDA Closed above 300 $AMD Working $AMAT Upgrade $ON Upgrade $RMBS Working $AVGO Breaking Out $MARA Back above the 8EMA $RIOT Same $NFLX Added to the ATL
Geewhiz: @scottrades $SPY $QQQ $IWM $SMH $XLF $XLK $XHB $BLOK $MSFT $GOOGL $AMZN $AAPL $TSLA $NVDA $AMD $AMAT $ON $RMBS $AVGO $MARA $RIOT $NFLX one of the best strategy sessions in a while. Lots of training, opportunities to look for and crisply done. An Oscar for @scottrades.
scottrades: $AMD Trying to follow through
ManSim: Is $AMD buyable here above 100?
scottrades: @ManSim $AMD You could start small with a stop at LOD but then look for a successful pullback to VWAP for confirmation.
ManSim: @scottrades $AMD Thank you!
scottrades: $AMD Holding well above VWAP all day. Good sign..
ManSim: @DAN $AMD, $BAC please
debeers: $ALB-wrong--oilcan't get a break so gone and doubled down on $AMD and $RCL and took a small amount of $GOOGL.
MongosPawn: $AMD Sold half here for 16% gain. Will look for a pb to add.
wineinquirer: @DAN Sorry for the late requests.......$AMD $LRCX & META, si es posible? Thx for all you (and Scott do)..........Jim
joelsg1: $AMD Sold some of Friday itm calls.
DavidK: $NVDA - small 33 % profit on puts today . Looking to buy puts on $AMD soon . Not chasing this . $QQQ same for this . Way over bought. Have puts on $ APPPL. Looking for money to come out of this overpriced pig and into the AI bubble forming . Cashed out this am on $ IWM puts from yesterday.
scottrades: $AMD Potential PB Bounce off the 8EMA.
ManSim: I think $AMD might be buyable at if it step back on aroung 91? After breaking through the box and stepping back on the support, there will be a pull up. And new products will be released around June 10. Compared to $NVDA, $AMD is seriously underestimated.
camaro69: $AMD HOD
manrodmar10: not sure what to do with $AMD... hmmm (NP)
phgruver: @manrodmar10 $AMD If you didn't buy it 2 days ago, there's nothing to do, you missed it.
woodman: @phgruver $AMD - I missed it, though the weekly chart continues to look good - higher lows and higher highs . I continue to hold a decent position in $NVDA, which I have been adding to. That's where I've consolidated my semi-conductor holdings (sold others and added to my NVDA over time). (NVDA earnings 5/24 amc, btw.)
scottrades: My notes: COTD: Canada's Baseball Monopoly $RCI $SPY In trend $QQQ Same $UUP Headwinds $GDX In Trend $GLD Low Volume today $BITO Ex Divy Day $SMH Watch this Space $XHB Still working $XLK Still in trend $XLP Near REsistance $KRE Still not where you wanna be $BLOK Good, considering the red in Bitcoin $AMD Beast Mode $AVGO At the 50 Day $NVDA Still good. $ON Holding the 50 Day $MSFT In trend $GOOGL Break of the flag $AMZN At the 200 Day $LEN In trend $MHO Same $MAS Flag $DHI Holding the 8EMA $NKE Still on watch $ONON in trend $LVS Holding the 21 EMA $WPM Fine $GOLD at the 8EMA $AEM In trend $EGO Same $MARA At the 200 Day. Earnings this week $RIOT Earnings tomorrow
DavidK: @bigbartabs input in a market order to buy more $AMD calls this morning on E*trade and no execution or signs of the order . 100% positive I entered it .
traderbren: $AMD - pushing into gap fill zone with the 50d overhead
Sanelan: @ Scott $AMD $NVDA anyone know whats happening between these two, ? One is selling off and the other being bid up?
scottrades: $AMD News: *MICROSOFT IS HELPING FINANCE AMD'S EXPANSION INTO AI PROCESSORS $MSFT
scottrades: @scottrades $AMD $MSFT What a squeeze on AMD...wow
Sanelan: @scottrades $AMD $MSFT - many thanks!
kenb: @scottrades $AMD $MSFT that's very nice of them, and I am benefitting from price action today after the big earnings sell-off. I learned years ago not to underestimate Lisa Su. I have a large very profitable position on this from way below, and she is always able to come true. I guess I'm invested in her. Here's to Lisa Su.
DougL: @scottrades $AMD $MSFT - $AMD calls exploded
BobG: @scottrades $AMD $MSFT I bought a 1/2 position of AMD when it popped on my alerts. Wow, I wish I bought full. Was wondering why it moved so quickly!
jonwest88: @scottrades $AMD $MSFT On Tuesday during Cramer's Homestretch he went back and forth with Jeff Marks about trimming some AMD before earnings, but they talked about position size what if it dropped to 84 to add, yadda yadda yadda. The next day during the morning meeting Cramer said he would buy AMD here during the drop. Later on in the pm during Homestretch he said"WHY BUY AMD? BECAUSE THEY ARE GOING TO BE THE PRINCIPLE LEADER IN AI BECAUSE THEY'VE GOT A VERY GOOD DEAL WITH MICROSOFT THAT HAS NOT YET BEEN ANNOUNCED THAT I FEEL PRETTY GOOD ABOUT." I bought the trimmed sales back 10 % lower than I sold. Today it the Microsoft deal looks like from reading here it was announced
scottrades: Good morning Team! $AMD Gapping down to the 100 EMA. Want to see if the market likes it here and can make an upside reversal.
woodman: @scottrades $AMD Adv Micro Devices (AMD) reported 1st Quarter March 2023 earnings of $0.60 per share on revenue of $5.4 billion. The consensus earnings estimate was $0.56 per share on revenue of $5.3 billion. The Earnings Whisper number was $0.59 per share. Revenue fell 9.1% compared to the same quarter a year ago. The company said it expects second quarter revenue of $5.00 billion to $5.60 billion. The current consensus revenue estimate is $5.52 billion for the quarter ending June 30, 2023.
vitoB: @woodman $AMD Data center was week but they highlighted pc activity actions were picking up. $DELL $HPQ turning. Np
vitoB: @vitoB $AMD $DELL $HPQ ...*Activations
efrain007: @scottrades $AMD Coincides/just below AVWAP from Jan 6. reversal.
vitoB: $AMD Then for me till 10:30
vitoB: @vitoB $AMD Rhrn
vitoB: @vitoB $AMD ...good enough done
natural: $AMD #gaps to note, $75.20, $70.13, and if it gets really ugly, $64.30.
scottrades: Some Earnings after the close today: $AMD $F $SBUX $ET $SMCI $LTHM $CZR $PAYC $LUMN $MTCH $SPG $CLX $CHK $OKE $YUMC $WU $PRTS $DVAX $TRVG $SAR $PRU $ARWR $BAND $NRDS $SRPT $CWH $OHI $PACB $DENN $BGFV $MUSA $EQX $HLF $INSP $SPT $ANDE $APLE $WELL $AFG $CRK $AKR $EXPI $CLW $HRZN $MTW $FRSH $LSI $EXR $ATGE $UNM
bigreek42: $amd straddle 90 strike $6.60
kenb: $AMD still no earnings announcement, and waiting.
Visit the Trading Forum to join in the discussion.
| | |
| --- | --- |
| Stock Price | $95.96 |
| Change | -1.46% |
| Volume | 42,817,700 |
Advanced Micro Devices is a semiconductor company with manufacturing, research and development, and sales and administrative facilities throughout the world. It provides processing solutions for the computing and graphics markets.
Request Video of AMD
Already a member?
Sign in here.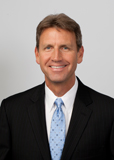 Dan Fitzpatrick
Stock Market Mentor gives you EVERYTHING you need to succeed in the market; all in one place. How easy is that? Dan Fitzpatrick and his elite community of traders share trading ideas, strategies and much more. Dan Fitzpatrick--a world class Technical Analyst, trading coach and regular CNBC contributor--gives you access to all of this with a 30 day trial membership for just $7.77. Get started TODAY and start trading better TOMORROW with the following premium content:
Nightly video Strategy Sessions with a game plan for tomorrow
Got a stock you want Dan to look at? Just ask.
Patent pending video alerts instantly delivered to you when one of Dan's trading signals is triggered. This is not your typical price alert. This is a short video explaining the action you need to take to make money. No more "Woulda, coulda, shoulda"
Access to over 90,400 stock analysis videos
Access an ever expanding library (90,400) of educational videos that will save you time and make you money
Join a team of friends and traders that have one thing in common; a burning desire to succeed.

Become a Member Today!
Gain immediate access to all our exclusive articles, features, how-to's, discussion group and much more...
Satisfaction Guaranteed!
Your Stock Market Mentor membership comes with a 30 day, no questions asked, 100% money back guarantee!