Advanced Micro Devices Inc. (NASDAQ:AMD)
Bands Volume 200 SMA 50 SMA 20 SMA Videos Alerts Articles Events

bRobert: $AMD . reversal . $36 . target . top of range . $32 . neckline . Long calls
debeers: @Sluggo $OLLI -Reloaded on $AMD
Sluggo: @debeers $OLLI $AMD You WOULD do that. Just to spite me ;-)
Robert1965: $AMD any looking at this today
Sluggo: @Robert1965 $AMD Train to Nowhere by Savoy Brown
Sluggo: @Sluggo $AMD I could also say A Hard Way To Go by Savoy Brown
traderbren: $AMD - interesting to note that the gap from 8/7 closed today. I had an alert set there after the pop....thinking it may close it at some point.
Sluggo: $NVDA $XLNX Nvidia and some of the more complex chipmakers are up on the $NVDA earnings beat AH. Doesn't seem to affect the simpler chip makers like $AMD.
Tango: @Sluggo $NVDA $XLNX $AMD excellent description... simpler chip makers like $Amd. $nvda $xlnx are pursing FPGA chips for data centers.
Herb: $AMD rev shark stock of the week: Our Stock of the Week is Advanced Micro Devices (AMD). AMD designs microprocessors and chipsets for computers and consumer devices.
AMD has been a standout in the semiconductor sector, as its innovative products hav ...
shoredriver: @Herb $AMD ....Think he is a little late to the party
CraigReynolds: @Herb $AMD Bought a little last half hour last Wednesday $23.20 because of positive news about $AMD during day. Options were high also and Najarian focused on stock in option activity. Not sure what is happening, just trading news at times. Then spike up over night, up Thursday and Friday and will see what happens today. Semi's are not attractive in today's overall news but $AMD not listening just trading around the VWap. Wii see. Nice to see this in your post about Shark?? Don't know him..
Herb: @CraigReynolds $AMD Nice trade! Shark writes for Cramer's RealMoney. He's mainly a small cap guy, I think.
Herb: @shoredriver $AMD It appears so.
CraigReynolds: @Herb $AMD I just looked him up and signed up for his free Monday idea. Something else to follow. Thanks
bRobert: @shoredriver $AMD. Long term going higher. Much. $50s via successful Weekly breakout.
Henry: @CraigReynolds $AMD Cowan raised pt to $42
Rjeletrik: @CraigReynolds $AMD last week he recommended $ASUR down 25% on Friday
Rjeletrik: @CraigReynolds $AMD how did you buy at 23.20 when last weeks low was 27.65?
CraigReynolds: @Rjeletrik $AMD Sorry, just got home and seen your post. It was 28.80 right before close.. Looked at recap wrong. Was excited this morning when Rev Shark posted stock
CraigReynolds: @CraigReynolds $AMD Forgot to mention, was stopped out I see when I returned home. Had a tight stop set. Will be watching, a number of good things going for the stock.
traderbren: $AMD - moving above yesterday's high.
bRobert: $SMH . pb 50d test . A passing test and resumption of bounce could test $120+ . Monitoring. Long . $AMD . $TXN . gap fill . WEEKLY throwback to $115 . neckline $140 . with resumption $LMT . breakout / . flag . WEEKLY . flag trigger . $385/$400
Robert1965: $AMD any news that caused ATH
Herb: @Robert1965 $AMD Shares of AMD (NASDAQ: AMD) recently surged after the chipmaker secured Alphabet's (NASDAQ: GOOG) (NASDAQ: GOOGL) Google as a new data center customer. This means that all the major public cloud companies -- including Amazon (NASDAQ: AMZN) and Microsoft (NASDAQ: MSFT) -- are now using AMD's Epyc processors.
Robert1965: @Herb $AMD That was yesterday
Henry: $AMD announced a new processor and that $GOOGL and $TWTR were new customers.
grcjr: @Henry $AMD $GOOGL $TWTR - I liked the interview with Lisa Su a week or so ago. I came away thinking that the new chip was close. This is closer than I thought. Long $AMD.
bRobert: @grcjr $AMD $GOOGL $TWTR Long all 3.
Robert1965: $AMD took off today
bRobert: $AMD . Gap filled and more. I like the WEEKLY chart Ascending triangle . . $50 . down the road. Not straight up
Wykeman: @bRobert $AMD big move up today on very good news. Of course I got stopped out last week. :( Will get back on PB
bigbartabs: @bRobert $SMH $AMD ... looks like all the nibbles that traders took yesterday, are being gagged on today. Few have dropped below the open yesterday, but are near pre-open. Apparently all about interest rates this morning..
ATX17: @Robert1965 $MU Watching $AMD $AMAT $NVDA if they follow suit. Not sure of any news.
grcjr: @ATX17 $MU $AMD $AMAT $NVDA - I do not see any news. I do see a LOT of volume.
ATX17: @grcjr $MU $AMD $AMAT $NVDA Agree. After the MU dip the rest made a run up.
GOOSE: $AMD Up over a dollar and change AH. ??????
Henry: $AMD CEO denies she is leaving the company, stock up. long hedged stock options
bRobert: $SMH bounce off neckline $108 $AMD add
grcjr: $AMD moving up since the open. I reduced my position to 25% of what it was prior to earnings. Added back a quarter on the move this morning.
Ajax4Hire: Yes, $AMD - Advanced Micro Devices is at the 50day-MA which seems to be a support.
bRobert: @Ajax4Hire $AMD WEEKLY lower channel intact Long term ......higher . Huge move this year A little breather
GOOSE: TRADES: $OSTK STO 8/9/19 CALLS @1.30 $AMD BTO STOCK @31.08 $AMD STO 8/2/19 31.0 PUTS @.50 $AMD STO 8/9/19 31.5 CALLS @.75 This is the famous Covered Combo of @Forexpro fame, or the famous Covered Combo Mambo Strangle of Goose fame. ;>)
bRobert: $KEYS 20d bounce $105/$115 $SMG flag $AMD reports ts tonight
grcjr: @champ $AAPL $AMD - I reduced my trading position yesterday and again today. Leaves me a couple lotto tickets
bRobert: @grcjr $AAPL $AMD I like $AMD long term after the dust clears
grcjr: $AAPL $AMD - some coverage this morning that some are advising taking profits on $AAPL. Earnings tomorrow on $AAPL and $AMD after the close. I'm thinking I'll keep a position on both, having taken profits along the way. Current positions a bit smaller than normal.
sgiseller: @grcjr $AAPL $AMD I took profits on the 25th @ 33.77 but was considering going back in. Sold a Aug 2nd 27-37 strangle for .51 and may make it covered. Maybe not the smartest trade, but ....
Henry: $AMD $INTC moving
grcjr: @Henry $AMD $INTC $NVDA $AAPL - Hello Henry. I listened to the $INTC earnings conf call last evening. I managed to stay awake. Glad it was only one hour. My view is that $INTC is behind with respect to the 7nm process. I believe they may not become a ...
bRobert: $XLNX Looking for bounce 59min trade to develop Longer term hold $AMD Very high long term WEEKLY targets Earnings 7/30 Long term hold
bRobert: $XLNX filling gap heading into earnings. Long term hold' $AMD WEEKLY my time frame /chart Very high upside after 1 full year of consolidation Long term hold
graphman: @bRobert $AMD Do you think AMD is a buy right now? Thank you
bRobert: $AMD WEEKLY Ascending triangle/wedge Awkward c&h All point towards $50 Not straight up
bRobert: $AMD flag Ascending triangle set up with high targets if triggered $37 flag trigger target 1
snowbound: @bRobert $AMD adding
bRobert: $AMD WEEKLY ascending triangle $50 potential
sportsintegrity: @dan, Hi thoughts on $AMD ? Thanks
scottrades: @sportsintegrity $AMD Hey sports, I'm not @Dan, but I think the fact that $AMD gapped down and didn't recover above the 8EMA is concerning. That said it also hasn't (at this point in time) broken down completely. If I was in this stock and I didn't sell on the initial bounce I would have a stop just below today's intra-day low. I'm a swing trader, so (mostly) everything I post is filtered through that lens, but obviously this depends on your trading style and time horizon. Hope that helps!
snowbound: @sportsintegrity $AMD .. Hey, also NOT/DAN. For a long(er) term perspective examine the WEEKLY chart, no sign of a break in #TREND. We're also not seeing a sell indicator on the WEEKLY MACD which is another data point to compare. I think I may hear DAN's ghost whispering in my ear presently .... " ... seize the day, seize th .." ... oh wait, wrong tape .... how about " a green candle close above OCT/2018 high would confirm the long(er) term trend is intact. Naturally I can't speak for DAN or his ghost so perhaps we'll hear him comment on $AMD. Will
bRobert: $XLNX $140 reversal target $AMD $39 high base Extended above 50d but going higher long term
snowbound: $MU ... Hey all ! .. 2 red candle days, looking to test support @ 08 EMA. Static about weakness in semis may be a lost song (Witchita Lineman) long hold up 50%, setting loose stop to cover profits, will add med-loose trailing stop on rebound. $AMD also taking the hit today ...holdin' ... willin' ... later, Will
borden_john: @Wykeman #AMD $AMD :)
Wykeman: @borden_john $AMD #AMD Lol good for you!! I have NP. :(
bRobert: $AMD WEEKLY chart is bullish with $50 potential LONG term Not straight up Long calls
sniper: out $amd +1.64% high rsi yesterday today red candle below yesterdays low
bRobert: $AMD strong move $34 target 1 Top of range
rachel: ...
$AMD – OMM strangle is working well.
Growth Stocks:
$VEEV -- high squeeze. Alert $174
$OLED -- Start a position here, with a stop to define risk.
$OMCL -- "hammer" pattern. Still early here...but if buying, keep your stop below 5 ...
bRobert: $AMD bullish in this tape /space
rachel: ...
$AMD - tightening up.
$CMG -- tight squeeze.
$CREE -- Watch $60. Alert $60
$AMZN – $1945 resistance. Alert $1946,
$EPAM -- This is actionable now. Breaking out at $180, on good volume. Alert $181
$DRI – lots of forum chatter.
$ROKU &n ...
DAN: Good morning. Futures are up more than 1% this morning on news that the US/China trade war is going into "cease fire" mode. The deal is a bit squishy because it includes the words "for the time being." The key part of the deal ...
Sluggo: $OMCL Besides all the hubbub on the Huawei suppliers this morning (yes, I did buy some $AMD and $XLNX at the open) check out $OMCL. Phase 3 breakout confirmed this morning.
rachel: ...
$AMD – working
$OLED – working.
Solar:
$TAN -- notice volume. Starting to increase as price moves higher.
$ENPH -- Holding at 20-day MA. $16.15 is trading low.
$FSLR -- high volume breakout today. A bit of a power move, and likely t ...
grcjr: $AMD $NVDA - I believe that $NVDA should be coming under pressure from the new $AMD CPU and GPU chips. $NVDA has been moving up nicely today. $AMD up but not very much.
debeers: $AMD-Doing business with haigon in China was on the Blacklist. Dept. of Commerce is all over this. Not just a trade problem ---an intellectual theft problem and a security problem.,NP
grcjr: $AMD dropping again today. Now at the 20dma, approaching the 50 dma. The long term is not yet broken. I'm watching to see if it finds support with an increase in volume.
CraigReynolds: @bRobert $SMH $AMD Down watching the down draft in this issue.
grcjr: $AMD - has been giving back the recent pop. Another couple days might bring it back to the 20dma and perhaps better would be the 50dma. The 50dma has generally been a good buy point.
Mitchell: ...
$AMD - testing prior resistance at the $30 level following the disappointing earnings report from AVGO. If buyers don't defend this level next week watch to see how it reacts to the 50-day EMA (acted as support on several tests in the previous few m ...
debeers: $AMD- The down was only 6%.Another 5-7% or so and they'll be all over it unless there is even more rancor and that's because $AMD has so many fingers in so many pies.
grcjr: $MSFT $AMD $NVDA $AAPL - the new XBOX by $MSFT is going to use $AMD chips inside. $AMD and $NVDA often swap positions on various machines from generation to generation for the #GPU. Lately, $AMD has been winning on the CPU side also. I've not checked lately which is in the $AAPL machines. I'll post when I do.
Henry: $AMD MS raises price target to a whopping $28. Stock is above $30 in premarket, long options
bRobert: @Henry $AMD Back hand complement .
grcjr: $AMD ready to open up. Was up about 2%.
grcjr: $AMD added to my swing near the open.
StockMarketMentor: A Price Alert has been triggered for $AMD Advanced Micro Devices Inc.. Click here to view associated video clip: http://stockmarketmentor.com/stockanalysis.html?ticker=AMD&clip=111335
michaelH: $AMD looks like its forming a cup and handle; shallow one! Also performing well in this environment; small pos from 27.90. Thoughts anyone?
Henry: $AMD trading above $30 this am. long stock, calls and fat fingered calls
CraigReynolds: @Henry $AMD It's up to you to keep it on track. I like it. I did take a few options off Monday.
Henry: @CraigReynolds $AMD in regular hours it is an inside day, inside week and inside month. If it holds 30 this am, we should get a good move.
traderbren: $AMD - looking constructive here with the push out above the upper BB
Mitchell: ...
$AMD - has held up well over the last month, watch for a breakout above $30

$AVGO - fell $75 from the May high with a lot of overhead resistance, but shares are trying to find support at the 200-day SMA

$AXP - bounced off of prior resistance at $1 ...
Tinker97: @grcjr $AMD Samsung and amd announce multi year partnerhsip in ultra low [poer mobile graphics and radeon graphics tech.
grcjr: $AMD jumping just minutes before the open. AMD and Samsung Strategic Partnership. Graphics.
grcjr: @Tinker97 $AMD - I need to read the details but this could be a big deal
phgruver: @Niche Don't feel bad. I just bought $AMD at the top and got stopped out at the bottom. Tough market!
debeers: $AMD-Bought some on the Samsung partnership. DID NOT pay up. I use the 5% rule: no matter how big a discovery, partnership etc. , never pay more than a 5% prem to the prior day's close and never more than 1/3-1/2 of what you want to be your eventual position. Hope this keeps y'all out of trouble. '
debeers: $AMD-in case you missed the headline news this am: Advanced Micro and Samsung Electronics announce multi-year strategic partnership in ultra low power, high performance mobile graphics IP based on AMD Radeon graphics technologies 9:16 AM ET, 06/03/2019 - Briefing.com Key terms of the partnership include: AMD will license custom graphics IP based on the recently announced, highly-scalable RDNA graphics architecture to Samsung for use in mobile devices, including smartphones, and other products that complement AMD product offerings. Samsung will pay AMD technology license fees and royalties. SHORT FORM- Yet another finger in another pie for $AMD. I wonder weather Lisa is an insomniac as she never seemsto sleep.
debeers: $AMD-Europe is tanking so stopped out of my $AMD
traderbren: $AMD - gap & crap. Pulled all the way back to the 50d.
Visit the Trading Forum to join in the discussion.
| | |
| --- | --- |
| Stock Price | $USD 39.44 |
| Change | 1.31% |
| Volume | 33,360,300 |
Advanced Micro Devices is a semiconductor company with manufacturing, research and development, and sales and administrative facilities throughout the world. It provides processing solutions for the computing and graphics markets.
Request Video of AMD
Already a member?
Sign in here.
Earnings
January 28th, 2020 - 2019 Q4 Earnings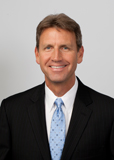 Dan Fitzpatrick
Stock Market Mentor gives you EVERYTHING you need to succeed in the market; all in one place. How easy is that? Dan Fitzpatrick and his elite community of traders share trading ideas, strategies and much more. Dan Fitzpatrick--a world class Technical Analyst, trading coach and regular CNBC contributor--gives you access to all of this with a 14 day FREE membership. Get started TODAY and start trading better TOMORROW with the following premium content:
Nightly video Strategy Sessions with a game plan for tomorrow
Got a stock you want Dan to look at? Just ask.
Patent pending video alerts instantly delivered to you when one of Dan's trading signals is triggered. This is not your typical price alert. This is a short video explaining the action you need to take to make money. No more "Woulda, coulda, shoulda"
Access to over 66,500 stock analysis videos
Access an ever expanding library (66,500) of educational videos that will save you time and make you money
Join a team of friends and traders that have one thing in common; a burning desire to succeed.

Become a Member Today!
Gain immediate access to all our exclusive articles, features, how-to's, discussion group and much more...
Satisfaction Guaranteed!
Your Stock Market Mentor membership comes with a 14 day, no questions asked, 100% money back guarantee!