Advanced Micro Devices Inc. (NASDAQ:AMD)
Bands Volume 200 SMA 50 SMA 20 SMA Videos Alerts Articles Events

bRobert: @PhilHarmonic $INTC the others aren't oversold? $NVDA $AMD $QCOM
debeers: ...
$AMD- got smushed and this one and $NVDA class. Bought some $AMD with Mr. Softee(
$MSFT) and waiting till @Forexpro blesses what i have in that one before buying the rest.They say you should always know who is behind you and sometimes it is just the ...
scottrades: My notes. Have a great weekend! $SPY A 92% Upside Day $QQQ Back above 300 $DIA Needs a Daily Higher Low $UUP $ARKK Look at the weekly wick… $GLD Down $GBTC Up $DBC Close to support $WEAT Food crisis? $XLE Going sideways $XLP At the 50 Day $SMH Nice bounce, trend is still down $AMZN Nice bounce today $AAPL Needs a base $NVDA At the 8 Day $AMD Great volume $FB Everyone hates it $BPT Watch 15.90 $OIL Tightening $CVX at the 50 Day $CVE Still working $OXY Top of the range, good volume $DVN Like the rest $ARLP Flag $LLY At the 50 Day $BMY Basing $SBLK Pinching $KO Still in an uptrend
natural: Feeling serious FOMO this am since I missed the first hour or so with child duty. Ugh! What's everyone's barometer for this pop? Does this "rally" have legs, or is this a case of shorts covering? I'm feeling a little less than enthusiastic with $AAPL $AMD $MSFT and other biggies still red on the day. Perhaps I'm playing in the wrong sandbox?
Jazman0013: @natural $AAPL $AMD $MSFT I wish I had a good answer. I have kept all trades on a short leash. Most every profitable trade has been short of late. This is not my normal bias as I'm a long side trader as a rule. We are oversold but whether that means we get a snap back here or not and if we do is anyones guess. Trade small and keep your stops tight
joelsg1: @natural $AAPL $AMD $MSFT IMHO still a sell the rips market until proven otherwise by at least some follow through.
wanda1616: @joelsg1 $AAPL $AMD $MSFT and down we go
woodman: @natural $AAPL $AMD $MSFT - Frankly, FOMO leads to self-destruction. IMO, the best position for the vast majority of folks has been and still is cash. That's predominantly where I am, and I've been doing many other things rather than fretting over this Market. I do still have a sizeable position in $DBC, and spec positions that are full-holds, and occaisionally will trade a 3x ETF, but primarily I'm fine with sidelines and doing very little/nothing. I bet most are continuing to lose money in this environment. I just don't like swimming upstream. It's too much work and too easy to lose money or more money as the case may be. All FWIW.
vcondry: @joelsg1 $AAPL $AMD $MSFT agree 100% ...sold the bounces and bought some inverse spy positions before the full turn...further down we go.
vcondry: @woodman $AAPL $AMD $MSFT $DBC 100% (wish i had your discipline I keep trying to make up for losses...which creates new losses...a few wins...but cash is definitely the best position)
woodman: @vcondry $AAPL $AMD $MSFT $DBC - I have some recent losses that I think were the result of my stupidity and stubbornness. I've limited my losses, but still they (or I should say "I") pissed me off enough to do some self-evaluation and call the time out.
bRobert: @joelsg1 $AAPL $AMD $MSFT There are lower technical targets for the indexes and individual stocks. But as always, rarely straight down. Failed bounces. Posted earlier that quite a few stocks acquired interim bear targets. Took profits. Will look for failed bounces to reload $Aapl $140. Interim. $125. Longer $HD $280 acquired. $260. Next Many others. Much lower targets still for the semiconductors and the tools. Many other sectors as well.
debeers: @bRobert $LRCX -tough day for all the semis. Again, you are the chart guy but it has always been tha the semis underperform when rates go up. The ONLY reason i owned $AMD before the earnings only was because it was the 1st quarter that Xilnx earnings kicked in. Now there's no reason.
debeers: $AMD- In case you missed it- here's the new development in the coimpany and elevates it above the others IMO:
SANTA CLARA, Calif., May 11, 2022 (GLOBE NEWSWIRE) -- AMD (NASDAQ: AMD) today announced that its Xilinx® Zynq® UltraScale+™ RF ...
debeers: @scottrades $AAPL $NVDA $TSLA -$AMD- way above the low of the day, Scotty on the news.
scottrades: @debeers $AAPL $NVDA $TSLA $AMD Good eyes my friend!
bud_ozborn: @debeers $AMD any trades in mind for this ticker?
sierramp: It would appear all the recent positive news for $AMD isn't enough to keep it in the green.
bRobert: $AMD Bear flag weekly bounce $120 - $85 prior zag = $35 $100 top of bear flag - 35 = $65 target = 200W potential MANY stocks are going to test the 200W or lower $NVDA 200W target H& Stop MANY OTHERS including $QQQ 200W or LOWER $SMH 200W or lower
bRobert: @sierramp $AMD There isn't enough good news in most any individual stock to brace against a dam break Good and bad stocks are battered as sellers sell everything to raise cash Fear is a great motivator When the selling is over, the best stocks /companies will rebound fastest You don't have to be very early Just right W bottoms are generally the norm V is the exception
Babutters: $AMD green today and held the 20d. Impressive.
bRobert: @Babutters $AMD Yes Still huge speed bump $100 then 50d ceiling NO HURRY until hurdles cleared
champ: On Mr. Market ....they tested that first move....now they are Testing this second move... again....still too early...... .....need a couple of more tests..... Stand-by......and $AMZN is also looking much better...... .....plus $AAPL $AMD... ....watch these big boys for #Market-direction..... ....Nice Hope-Trades going on...and I hope they work...... ...turn the sound off and Turn that.... ..... #TGIF-Friday song on...and I'm hoping that this Happy-Dance will continue..... Waiting for those XXXXXXX shorts to cover....and they don't like whats going on Now.... .....Risk-On...Game On.....Trailing. ~~~~~~~~~~~~~~~~~~~~~~~~~~~~~~~~~~~~~
debeers: $AMD@bRobert-Prior to the $AMD report on a bad day, i got it at 81 which was a terrible place on the chart, the cherry was the most important thing because it was the first quarter in which the Xilinx purchase could be counted and by following the stock story, you knew that because the chart was a choppy sloppy mess. $CI was a play because it had never missed and had fundamentally modified its structure with the kaiser linkup and other modificstions it had made. i don't want to spar with you because fighting isn't in my nature. i'd rather view itr as we both have tools and i have often said that when we both agree, its the best!
bRobert: @debeers $AMD $CI I am a lover not a fighter.........until cornered with no exit I acknowledge many times that I am willing to pay up to buy a stock after it has finished the cocoon phase and the butterfly is free to fly much higher with fewer obstacles Which is to say that your're not wrong for your investment style I don't need to buy at the bottom I'm looking for a more mature relationship free of headaches
debeers: $PXD/$VLO-diesel will save Valero, imo no matter what and the financials of $PXD are spotless. Before anyone buries the Generals, imo the Generals are the generals because they can modify their ops and still turn a buck. The last time i stopped in a ...
Docoof: @debeers $PXD $VLO $AAPL $AMD $BOOT $HSY — $BAC has been all over $VLO. On March 8, when $VLO was at $84, $BAC added "Valero to BofA's US1 List and install it as our top refining idea." (I know you're not a fan of analysts, but Bank of America has, for the most part, been dead on in this sector.)
debeers: @Docoof $PXD $VLO $AAPL $AMD $BOOT $HSY $BAC -You mean i didn't have to go to San Antonio?? Gee, now you tell me. have a great weekend!
Docoof: @debeers $PXD $VLO $AAPL $AMD $BOOT $HSY $BAC 😊 Thanks, you too!
bRobert: $FLR FLAG Pullback to WATCH for add/entry $SMH retest of the 20d from above $AMD flag retest of 20d from ABOVE $100 is BIG speed bump to clear $115 target if cleared $ARCB flag under the 50d $85 when cleared $CAR flag pullback to the 20d Looking to ADD $330 with flag trigger $450+_ is the prize C&H like target $DDS WEEKLY squeeze breakout and SHORTS 10d Pullback retest WATCH for the bounce to develop $400 potential $BOOT flag pullback from 200d ceiling $105 with break above Big picture reversal triggers above $105 Target $135 WEEKLY move > 20/50w ceiling This stock thrives up there on the sunny side Rarely leaves Consolidation done $190 potential long term My favorite in the space
bb_b: It's been said to buy when there's blood in the streets.. Picked up an $AMD call
shoredriver: @bb_b $AMD ...wild thang.......
Pokersmith: @bb_b $AMD which one?
bRobert: @bb_b $AMD Behaved better than some BUT a BIG ceiling at $100 and just above is 50d $105 There is HARD sledding for a while at best I am willing to pay up when this is out of rehab and ready to walk higher without crutches I can put $$$ to better use RHRN
bb_b: @Pokersmith $AMD I picked up a 6/17 95 call @ 7.7
traderbren: $AMD - will gap up, but let's see if there's enough gas in the tank to close the upside gap at 100.42 from 4/8
bRobert: $AMD. posted. the. BIG speed. bump. $98/$100. Obvious on the WEEKLY. It did the expected. $NVDA. top of.W Pullback. daily. Another with. BIG. overhead speed. bumps $SMH. pb from. 20d. ceiling on first kiss WEEKLY daily H&S top. $240 is a BIG barrier. Bullish when a floor
traderbren: $AMD - close the gap from the gap up this morning.....to the penny. ;-) Let's see if it can firm up here.
bRobert: @traderbren $AMD Impressive. ceiling. obvious on the. WEEKLY. Expect the expected. but If the improbable happens. there is considerable upside. Be flexible enough to pivot if conditions warrant a change
bRobert: $ARCB. acquired. 50d. target. posted. on the reversal. BEFORE the move Profit zone /raised trailers $R. acquired target as well $JBHT. $185. $10 move. next $IYT. held the line. below. Testing. 20d. ceiling $SMH. same. but. ABOVE. 20d. Now. 50d. target. W move. $255. Generals at. work. $AMD. back above. 20d. $100 is. a BIG. test $NVDA getting reedy Gave. trade earlier on multi day. $215 potential target with move. > $200.
traderbren: $AMD - nice reversal. Back at the HOD. Long from the gap close this morning.
issues: @traderbren $AMD Thank you for the reminder. I got it started once again. Let's hope Lisa Sue does her job, eh?
champ: $SMH....HOD-L...$AMD $NVDA $LRCX...
bRobert: @Motorman $NVDA yes. but. the. 50/200d are. well above. ROOM. to run with move >. 20d. ceiling $210 I have a short term $215. target. so I am looking for it to move. above. $AMD. did clear its 20d. This is a general
Motorman: @bRobert $NVDA $AMD Thank you, trying to reengage ;)
shoredriver: $AMD....beat and bounce ...surprised no bla bla about it....np
bRobert: @shoredriver $AMD Bla bla Right up to w target and speed bump $98 Larger Reversal base target potential with move above $98 with 50d speed bump np Back above the 20d Likely pb retest.....and reversal set up
Docoof: @bRobert $AMD $LTHM … give bullish guidance and rocket … bla bla…np
champ: @shoredriver $AMD...this new News will or should also move the sector, is my guess....$SMH.
bRobert: @Docoof $AMD $LTHM Test of top of weekly channel $27 $34 with confirmed breakout Higher long term potential $ALB building a reversal base $230/$280 potential Pin action Reports tomorrow so watch a react Pullback bounces after big moves
bRobert: @bRobert $AMD Watch the other generals eg $NVDA $AMD WEEKLY shows the uphill battle and BIG $100 speed bump test from below
marklesparkle: @champ #Markets-to-turn #Twilight-Zone Yes and I'm stalking $AMD to start building a position. Inch by inch its a cinch by the yard its hard
champ: @marklesparkle $AMD #Markets-to-turn #Twilight-Zone....For sure....can't really see anything by guessing, thats always hard.....but TimingS are always #easier to see. ......However sure... could also Hold and Build....and all it takes is Working-Capitol. LOL
marklesparkle: @champ $AMD #Markets-to-turn #Twilight-Zone #easier Yes sir and I'm getting much better. The RS on $AMD is 35 so real small as we go. Nothing yet but alerts are set. Like you and Dan say just waiting for the limp
bRobert: $AMD lower low Nl $65 H&S top target 200w Many generals losing a a star and heading to the 200W $NVDA $125 200W target Still 35% downside FAILED BOUNCES for shorts $SOXS 44% upside to $82 target
Pokersmith: #fwiw Advanced Micro ($AMD) upgraded by Raymond James 🐧 from Outperform to Strong Buy np
bRobert: $NVDA shoe dropping on the WEEKLY H&S tops in motion Daily/weekly Following the $AMD path 200W potential for both and frankly every chip and tool company eg $LRCX Failing weekly bounce Pullback from 20d H&S top $350 target Failed bounces to short There WILL be bounces Trail up stops if you play that bounce game
DavidM: @bRobert $NVDA $AMD $LRCX Seems late to be buying with $SMH at a triple bottom but $SOXS is fighting with its 200 DMA today. Considering buying the breakout with a tight stop.
bRobert: @DavidM $NVDA $AMD $LRCX $SMH $SOXS My recommendation has always been to short failed bounces I have been short from above failures and yes SMH is retesting a bottom and is not a time to short BUT SO WAS $NVDA It hit the bottom many times and as many know, hit a barrier enough times, it cracks
bRobert: @bRobert $NVDA $AMD $LRCX $SMH $SOXS Same as usual Wait for the pullback bounce to buy Stop below or the failed bounce to short Stop above Ideally both entries are close to a clearly definable floor or ceiling
bRobert: $LRCX Potential H&S top Failure at the 20d Negative reaction to earnings $BX positive earnings bump cutting through ceiling but WATCH it Trail up stops to guard against potential pullback $NVDA Watch this general to make a stand vs follow $AMD off a cliff POTENTIAL Gap fill above to $230 IF perky with market Tight leash Trailers on all moves up WEEKLY ugly with failure under the 50W
bRobert: $LRCX H&S top warning $NVDA really poor price action It is under performing the $SMH Concern it may follw $AMD path WEEKLY
bRobert: $AMD 200W target or LOWER $50 is POSSIBLE technically Long $SOXS Stop < 20W $90 potential with a move > 50W
bRobert: $AMD shoe dropping WEEKLY NO BUENO $80 next $50($40) to follow if bearish dominoes keep this going H&S top Big one $155+ top $100 neckline = $45 potential Smaller M top 120 - $100 $80 target
bRobert: $NVDA The more times you hit a floor (or ceiling) the easier it is to crack Look how many times $AMD tested the floor Now look at NVDA
bRobert: $NVDA down 4% . is FAR weaker. than the $SMH. down. 0.3%. $AVGO. general down only. 0.1% $AMD. down 3%. WEEKLY. fell off the cliff. and can go much lower. $75
bRobert: $NVDA. Small bounce in this. bearish engulfing candle Caution flags. until this one gets sober It can follow the $AMD. weekly blueprint to hell unless it gets some religion quick and moves back. > 20/50w. Weakness is teling $MU. $AVGO. are green. for comparison. $LRCX. Failure near the 20d after nice bounce Good. short. with stop. above. Partial entry H&S. top. Daily WEEKLY. $360. 200W target.
bRobert: $SOXS. WEEKLY. is. setting up under the 50W. $90. with move. ABOVE. 50% CLEAR trigger. Caution flag on the chip space. led by. NVDA general. Put up or shut up for the $SMH. space. $AMD may be leading the charge to the bottom followed by $NVDA. Call from the governor awaits
Roadrunner: $AMD $NVDA kicking up the dust with heavy vol and bottom picking plus WallStreet Bets top mentions
PhilHarmonic: $AMD Looks like it dropping back into the Box. Looking for move to $75.00
vitoB: think big tech selling taking a break, dtrade on $AMD from these levels
champ: @vitoB $AMD....might turn, off of LOD....could watch for a possible trade at some point...NP.
vitoB: $AMD got the move, selling here
marklesparkle: @vitoB $AMD just asking what you mean please
Roadrunner: $AMD closing in on the $100 floor for the 4th time - same place the company bought their stock back last time before the Xlnx deal - interesting to see if it holds and bounces
Babutters: @Roadrunner $AMD also triple bottom bounce potential. Could be a candidate.
bRobert: @Babutters $AMD $80 IF the bottom breaks WEEKLY Not reassuring 20W ceiling is declining $20 shoe drop with range breakdown
Roadrunner: @bRobert $AMD I see I see they just did a fake out on a bounce - risky
Henry: $AMD Buying a cloud company, Pensando, and getting a Cramer - Lisa Sue pump RHRN
Bwhitty: $AMD that battle for support is something to watch.
vitoB: @Bwhitty $AMD opened a starter today,
snowbound: $AMD Bullish DAILY spinner .... watching the FIBs play their hand ... closing below is not perfection ! yellow flag ... its trying ! ( come on lil' train ! )
snowbound: $AMD Adding in with the BULLS ( don't follow me ... there are BULLS behind ... ) just run !
bRobert: @snowbound $AMD Doesn't $NVDA chart look better? Stronger ABOVE 20/50/200d JUST BELOW $330/$450 targets Just asking WHY
snowbound: @bRobert $AMD $NVDA YES ! $NVDA looks better with a recovery to the 50.0 % ( corrected ) recovery retracement , like a handle . I have $NVDA as well . It was the movement I was noting in $AMD and how it overtook the FIB level in the final few minutes .Traders were stretching for it . I'll review your question and the charts further this evening , best regards , Will ( I need more training ! ahhh ... help ! )
DavidM: I guess we'll know soon whether the downgrade was enough to kill the $AMD turnaround.
snowbound: $AMD 110.50 area is 50SMA WEEKLY support level . If it breaks there and closes below ( maybe Cramer will jump on and do a square dance with LIsa Su ) oops , commentary , apologies . Simply trading the chart it looks similar to the moves $BX was pulling . WEEKLY BO is intact and semis are not housing ( factual to my knowledge )
traderbren: @DavidM $AMD - yep, typical herd mentality, piling on to the downgrade. Let it flush out, and wait for it to move above today's open, for a gap fill trade to the upside.
Mnatale: @traderbren $AMD always amazes me on how 1 analyst can have this effect, I guess there is always a Citron lurking.
DavidM: @traderbren @snowbound $AMD I have been trying to establish a long term position on this and had a very loose stop which I pulled a few minutes ago, .04 above today's current low.
Pokersmith: @Mnatale $AMD note 109.80 level ( roughly ) for some support
DavidM: @Pokersmith $AMD That is just about where it would hit the downward sloping trend line which it broke through prompting my initial buy.
Pokersmith: @DavidM $AMD Right,, some buyers will show up there, imho.. read on : 🐧Barclays downgrades Advanced Micro Devices to hold from a buy, says the company's growth story "needs a pause" with cyclical risks on the horizon.
snowbound: @DavidM $AMD David , I'm setting up for a longer core hold as well . We're being squeezed by the big guys .
jwk567: @DavidM $AMD Me too but got stopped out about 30 minutes ago....
Docoof: @shoredriver Did some detective work and the missing ticker is $AMD (but $MU was mentioned too). —But your point is taken: include a ticker symbol preceded by $ …etc. https://youtube.com/watch?v=FsIEMMFNTis
Max115: $amd cnbc rhrn
traderbren: @Max115 $amd - looks like it needs to close the gap at 109.69
snowbound: @traderbren $amd What gap ? ... wicks yes ... ( I must need mentoring ) .
Pokersmith: @traderbren $amd There will be buy orders there.. That said.. whether that's the turning pt....more data needed. 50 sma still trending down.
Visit the Trading Forum to join in the discussion.
| | |
| --- | --- |
| Stock Price | $100.83 |
| Change | 2.76% |
| Volume | 72,254,400 |
Advanced Micro Devices is a semiconductor company with manufacturing, research and development, and sales and administrative facilities throughout the world. It provides processing solutions for the computing and graphics markets.
Request Video of AMD
Already a member?
Sign in here.
Earnings
October 25th, 2022 - 2022 Q3 Earnings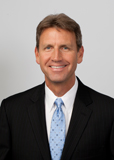 Dan Fitzpatrick
Stock Market Mentor gives you EVERYTHING you need to succeed in the market; all in one place. How easy is that? Dan Fitzpatrick and his elite community of traders share trading ideas, strategies and much more. Dan Fitzpatrick--a world class Technical Analyst, trading coach and regular CNBC contributor--gives you access to all of this with a 30 day trial membership for just $7.77. Get started TODAY and start trading better TOMORROW with the following premium content:
Nightly video Strategy Sessions with a game plan for tomorrow
Got a stock you want Dan to look at? Just ask.
Patent pending video alerts instantly delivered to you when one of Dan's trading signals is triggered. This is not your typical price alert. This is a short video explaining the action you need to take to make money. No more "Woulda, coulda, shoulda"
Access to over 88,500 stock analysis videos
Access an ever expanding library (88,500) of educational videos that will save you time and make you money
Join a team of friends and traders that have one thing in common; a burning desire to succeed.

Become a Member Today!
Gain immediate access to all our exclusive articles, features, how-to's, discussion group and much more...
Satisfaction Guaranteed!
Your Stock Market Mentor membership comes with a 30 day, no questions asked, 100% money back guarantee!