Advanced Micro Devices Inc. (NASDAQ:AMD)
Bands Volume 200 SMA 50 SMA 20 SMA Videos Alerts Articles Events

Ajax4Hire: ...
$AVGO,$TXN(squeezing),$QCOM,$AMD(was till early? breakout yesterday),$NXPI,$MCHP(100day also),$XLNX(20,50,100,200day-MA till breakout yesterday),$QRVO(squeezing, 100day also),$LSCC(squeezing)
(Note: $TXN,$NXPI,$MCHP,QRVO also produce their ICs, othe ...
bla00109: @Ajax4Hire $SMH $SOXX $SOXL $TSM $AMAT $LRCX $KLAC $TER $AVGO $TXN $QCOM $AMD $NXPI $MCHP $XLNX $QRVO $LSCC $NVDA $INTC $MU $ADI $MSI $MRVL $SWKS $ON $AAPL Nice post and observation. Own AMAT. Thanks.
bRobert: $SMH. 50d. is. rolling over. Drop. <. 20d. and test of the 50d. Early bounce A weak bounce next week. will create a right shoulder. lower high. H&S. top Many names not named $NVDA $AMD are dropping. eg. $MU. $WDC $TXN. $IYT daily M top/H&S top has hit target 1 on Heavy selling Weak. bounce day Prior bounces at the 20 WEEK. Wqtching $XOP. drop <. 20d. Early bounce failed
scottrades: Cramer is pumping $AMD Watch to see how it acts around the 50 Day.
Pokersmith: @scottrades $AMD Advanced Micro Devices Inc(AMD) and Alphabet Inc's(GOOG) Google Cloud on Thursday said Google will offer cloud computing services based on AMD's newest data center chip, a move likely to intensify AMD's push to grab market share from ...
scottrades: $AMD popping a bit. You'd want a 4% stop.
scottrades: @Pokersmith $AMD Love your posts. Thank you sir!
scottrades: @scottrades $AMD Nice move here.
bRobert: $AMD LONG consolidation One year sideways $95 - $125 potential this one has worn out a lot of people waiting
Nick singh: @bRobert $AMD true, many times traded in & out, even stopped out and got back in, Sold at $84.60sh today to see if lower buy possible
kbrowe: @bRobert $NVDA holding a small starter position, and will be watching to see how it reacts to the upcoming 4-1 split. Bullish on semi-conductors in the near future due to high demand projections, and have a large long term position in $AMD as well, which will be a very powerful force to contend with after the $XLNX merger. Long term vision, I think these two will lead technology for the next decade, every product will need semi-conductors to exist within IOT. Had a very happy day today.
bRobert: @kbrowe $NVDA $AMD $XLNX Glad you enjoyed Reward yourself $NVDA this stock gave you an ULTRA low risk entry at $540 Myself and others here posted it It has run up $200 Nearly 40% in a month A secondary entry would have been the gentle post earnings pullback bounce around $620 The EASIEST money has been made because the stock is more extended and HARDER to buy due to the higher risk
Docoof: Opening minutes semis doing well: QRVO $NVDA $AMAT $MU $AMD $SWKS $QCOM
scottrades: Good morning Team! Looks like a mixed bag this morning as the market digests some PPI and Retail Sales numbers. Seeing a little green in the $XME but the pattern isn't great at the moment. Tech stocks, while potentially opening lower have clea ...
Pokersmith: @scottrades $XME $SMH $AMD $TNA Scott, in the big trade management of health and life , glad to hear you didn't hit your stop 😉 God bless, welcome back
joelsg1: $AMD Watching, doing nothing.
scottrades: My #Swing notes: $SPY Was Thursday just a shakeout before a move higher? $QQQ Ascending Triangle or Right Shoulder? #Bitcoin Thanks Elon. $GLD / $GDX Weakening here but $FNV and $WPM are green. $TNA Watch 97.40 $SMH Nice move today, watch for an inside day or continuation. $AAPL Holding the 200 SMA $GOOGL Bought this today $FB Watch 333 $NIO Bought a starter $NNDM Added back some today $AMAT I added back a small bit today $ASML Close to the highs $AMD Sloppy but what else is new? $MU Want to see this above the 50 Day. $UCTT Watch 58.20 $TSM Basing around the MAs $ICHR Tee'd up? $TWTR Low C&H $PYPL Watch 265 $F Holding up well considering the move. $INMD Support at the 50 Day. $DELL Curling up $SLX Steel still working $X Zoom out a bit. $CLF Support at the 21 EMA
Pokersmith: Nvidia Is Gaining on AMD in 1 Key Area. What It Means for the Stocks. -- Barrons.com

Advanced Micro Devices ($AMD) has steadily grown its processor business at the expense of Intel in past months. But the company's graphics chips are a different sto ...
traderbren: $AMD - back above the 50 dma
Angdionk: $AMD moving
fishing777: $AMD...popped on an upgrade above the 50 ma...traded sideways for almost the whole day but instead of fading like it usually does it stayed above the VWAP. I think this means something if this holds.
joelsg1: $AMD Trimming July 75 calls profitably, $NVDA earnings tomorrow, $AMD fell on their margins, expecting same.
bRobert: @joelsg1 $AMD $NVDA Post earnings reaction will be interesting Big move into the event and split news ( really not a big deal) Hoping for another pullback bounce Right shoulder construction in big reversal Confident long term WEEKLY $750+
joelsg1: @bRobert $AMD $NVDA Long term yes, but pre-earnings split announcement strangely timed, IMO.
bRobert: @joelsg1 $AMD $NVDA Agreed
joelsg1: @bRobert $AMD $NVDA Implied move options market on $NVDA earnings tomorrow approx. 28 bucks using @Dan's formula.
bRobert: @joelsg1 $AMD $NVDA Covered call strategy for holders over earnings
scottrades: Volume spike on $AMD
jj2021: @scottrades $AMD $4B buyback
jlutzkanin: @scottrades $AMD $4B buyback
BocaRick: $AMD up announce 4 Billion buyback
joelsg1: @jlutzkanin $AMD July 75 calls working
debeers: @BocaRick $AMD -any shares taken OFF the market make the existing shares more valuable.. That having been said, IMO there are several with better performance.
grcjr: @scottrades $AMD - I bought some $AMD Calls near the open. And then I learned of the buyback a bit later.
joelsg1: $AMD Day 3 of rise regains 8d, added.
grcjr: $AMD opened new position.
joelsg1: $AMD Early signs of a turn...
joelsg1: $AMD Added July 75 calls, following the leader $SMH.
Ajax4Hire: @scottrades $SMH Yes, $TSM-Taiwan Semiconductor hit my Redline=$113.73(Wed,Apr21st) Been watching, waiting; next Redline=$107.91(Thu,Mar25th). The Semiconductor producers($TSM,$INTC,$MU,$ASML,$AMAT,$LRCX,$KLAC,$TXN) and Semiconductor designers($NVDA,$QCOM,$AVGO,$AMD,$MRVL) are searching for a new bottom. I'll have to come back once bottom is found.
debeers: ...
His other fave? $AMD is up 14.28%
LONG- remember earnings in 8 trading days and with all the crap the semis have endured, this one is still above the 8.

Cjauger: @debeers $AMAT $NVDA $AMD I like that $AMAT bounced right at the 50 day, low risk entry stop at yesterday's lows 3.9%
Henry: $AMD Lisa Su was supposed to be on CNBC RHRN and the Zoom crapped out.
debeers: @Henry $AMD -On with CNBC right now, H.
Pokersmith: @Henry $AMD probably using AMD graphic chip 🤣
Docoof: Excepting $AMD, semis go red: $SWKS $AMAT $QRVO $TSM $QCOM $SOXX $SMH $NVDA
wanda1616: @Pokersmith $AMD i concur.
mradams0621: $AMD Why? Good e's and up, then down like a rock.
bwcarnation1: @mradams0621 $AMD as soon as I sell it, it will go up for sure.
Sher: $AMD - Adding to long call position on post-earnings PB - They did beat street forcasts despite constraints, etc. - Below are today's PT increases per US Research... Stock currently trading @ $84.50 Advanced Micro Devices: UBS raises target price to $100 from $95 Advanced Micro Devices : JP Morgan raises target price to $105 from $100 Advanced Micro Devices: Mizuho raises target price to $107 from $105 Advanced Micro Devices: Northland Capital raises target price to $116 Advanced Micro Devices: Raymond James raises PT to $110 from $100 Advanced Micro Devices: Summit Insights Group cuts to hold rating Advanced Micro Devices: Susquehanna raises target price to $125 from $115 Advanced Micro Devices: Susquehanna raises target price to $125 from $115 Advanced Micro Devices: Truist Securities raises PT to $102 from $101
wanda1616: @Sher $AMD thx for compiling that
debeers: @wanda1616 $AMD -Sher's work is impeccable
Sher: @debeers $AMD - You are kind... Thank you.
bwcarnation1: @Sher $AMD thanks!
kbrowe: @scottrades $INMD then you are more of an $SMH type of guy. $AMD is working as well.
Motorman: $AMD $ENPH $GOOGL $PINS $MSFT Report today...thanks @Scottrades for the EW post
scottrades: @Motorman $AMD $ENPH $GOOGL $PINS $MSFT Thanks for the reminders! Consider selling anything you don't have a good cushion in before earnings!
Bwhitty: @scottrades $AMD $ENPH $GOOGL $PINS $MSFT IS Today is $SBUX too right?
ckonelli: @scottrades $GOOGL me too glad I sold some and kept some $AMD also up big at the moment
Carpe_Diem: $AMD - Nice move in AH. Earnings speculation
DAN: Good morning. Futures are up a bit as we head into a very critical week of earnings. Many stocks are screaming higher and I'll continue to say that TINA is the reason. With no alternative to stocks, where is money to go? Money is like a rabbit -- ...
Angdionk: $AMD working today
Pokersmith: @Angdionk $AMD reports ....very very soon
Angdionk: @Pokersmith $AMD thank you tomorrow i believe
Henry: @Pokersmith $AMD As in tomorrow afternoon. Cramer will be having Sugasms
Pokersmith: @Henry $AMD lol
scottrades: Some #Earnings to be aware of this week: $AAPL $TSLA $AMD $AMZN $MSFT $FB $NIO $BA $UPS $PINS $GE $SHOP $GOOGL $QCOM $XOM $F $MMM $ABBV $ACI $TWTR $X $SPOT $TDOC $CL $V $CAT $LLY $ENPH $SAND $OTIS $SWKS $CROX $MRK $RTX $MCD $SBUX $OSTK $BP $NXPI $DPZ $BMY $MA $GLW $CHKP
Docoof: Immediate pop for semis $NVDA $AMD $QRVO $TSM $QCOM $SWKS
scottrades: @Docoof $NVDA $AMD $QRVO $TSM $QCOM $SWKS Yes, $AMAT trying to hold the 8EMA.
mradams0621: @scottrades $INTC nice pin action in $AMD on $INTC news
scottrades: @mradams0621 $INTC $AMD Woah, big volume on AMD.
mradams0621: @scottrades $INTC $AMD death cross 3 days ago but may get a golden cross in a few days if it continues higher. Useless for your time frame but for LTH, it's worth noting.
Docoof: Cramer praising $AMD CEO Lisa Su
scottrades: @mradams0621 $INTC $AMD They do have Earnings coming up April 27, just FYI
kbrowe: @Docoof $AMD He's always loved Lisa Su, and has had her on his show many times. She is also very respected by Wall St. Holding a large position from well below. I think the $XLNX merger is going to be big for the combined companies.
Docoof: Interesting that Cramer said about $AMD: "Some people see a head and shoulders here but ..." —But he didn't finish his thought.
mradams0621: @scottrades $INTC $AMD #Beautiful things 3yr weekly $AMD chart.
debeers: CORRECTION FROM PRIOR POST GAVE $LRCX TOO MUCH CREDIT i really hate to bore you with facts while you are sharpening your pencil for your point and figure charts but let's run some compares: Everyone in this forum knows i am a chart moron.Nevertheless, i am NOT a math moron. So let's look at the math because i am a simple girl: CRAMER's FAVE:$AMD up 10.37% year to date 1 yr returns 41.4% CRAMERS OTHER FAVE$NVDA up 15.65% y-t-d 1 yr returns 107.9% $LRCX- (in the past i cheated on $AMAT) + 31.28%ytd 1 year returns 129.%- $AMAT- l love it. and you love it and Mr.Market loves it up 55.66% and we are still only 4 months into the year!. Almost forgot 155.9% 1 year returns. i am totally indebted of course, to @scottrades so that i don't flush money down the toilet but load up on the break outs.
jonwest88: @debeers $LRCX $AMD $NVDA $AMAT I had bad "luck" with LRCX and MU a few times, so I swore them off and went to graze in other pastures. However the one semi equip maker I have held is $ASML, up 33% ytd but up from 289 now 668 in one year. Also still holding $NVDA from mid $100 and added a few times on dips in 2020 and this year.
wanda1616: $AMD weekly. adding some
Motorman: @wanda1616 $AMD Weekly bounce off 50, higher lows, holding.
bobbybwana: @wanda1616 $AMD $AMD I don't trust it until it breaks above $84
Carpe_Diem: $AMD - Hot out of the gate. Volume and Price action. Worth watching.
scottrades: ...
I'm still watching $SMH for a potential move out of it's base that it has built. $AMD May recapture it's 50 Day MA for the first time in a while here. I'm also watching $AMAT, $ON, and $KLIC. Also, congrats to anyone riding $ ...
wanda1616: $AMD nice fakeout premarket
andygood: options question. If I sell the $AMD 82 puts that expire today right now I can get then at .60 ~ so my cost is 81.40. However the stock is at 81.85. 1) will I get executed/converted instantly and own the common in my account so I can flip it right away and sell fr a profit of around .40? I know it's not much but if you do 10 contracts that's 1000 shares of $400ish. Can this be done ?
Bridget: @andygood $AMD you would get put the stock to you after the close and then you could look to sell on Monday. You won't get put the stock today.
andygood: @Bridget $AMD thank you. it would have been a nice arbitrage.
scottrades: My #SS Notes: Can $UBER Deliver us a breakout next week? $SPY Still going. $QQQ Quiet day but the trend is strong. #Bitcoin $IWM / $TNA MAs are converging. $SMH Still ok $XHB Still in trend. Slightly Extended on the weekly. $TAN Watch for potential trend changes on these. $FFTY Around the 50 Day. $DRIV EV ETF. Own em all! $TSLA Holding above the 8EMA $AMZN Holding above the 8EMA $GOOGL Still working. $CRWD Flagging $PYPL Same. $AMD Potential Higher Low. Watch above 84 $ON Building a base. $KLIC Good volume today. $COHU Watch 49 $NET Choppy around the 50 Day. $FVRR Still under the 50 Day $FCX Watch for a PB to support. $CLF Watch 19.10 $X Holding the 21 EMA $AA Great volume. $WMS Today was the day. $STLD Basing. $ORC ATL Stopped out. $GES Near the highs $GPS in trend, don't let a shakeout make you look away.
Angdionk: $AMD getting some interest with some volume
Angdionk: $AMD HOD 30mil shares traded already in at 80.38 still below 50dma. $100 price target today
iglab: $AMD now over 200 and 50 day on volume.
Angdionk: @iglab $AMD might be some resistance around 83.80
scottrades: @Angdionk $AMD Good volume! interested to see if it can close above the 50 Day.
Mikev200: $AMD held the 50dma BARLEY :)
grcjr: $INTC $NVDA $AMD $ARM Mellanox - I'm surprised at the market reaction. Yes, it is big that $NVDA is going to build $NVDA CPUs to go with $NVDA GPUs and the $NVDA's soon to be acquired Mellanox networking chips and their pending ARM chip design system. $NVDA uses $TSM fabs. None of this is really new news. Traditionally many/most of the supercomputer clusters were built with $INTC CPUs, Mellanox network chips, and $NVDA GPUs. $AMD has been increasing their wins with clusters built with $AMD CPUs, $AMD GPUs, and Mellanox networking chips. M&A. Merging all of this technology will allow $NVDA to be more competitive, allowing them to build a better integrated system. Many postings today. See https://www.anandtech.com/show/16610/nvidia-unveils-grace-a-highperformance-arm-server-cpu-for-use-in-ai-systems for one posted this morning. Another is https://www.tomshardware.com/news/nvidias-arm-powered-grace-cpu-debuts-claims-10x-performance-over-x86-servers
Mikev200: @scottrades $NVDA Nice... in this morn, small $NVDA needs to show $AMD what's up.
andygood: worth buying $AMD or $INTC at all here? lod
Mikev200: @andygood $AMD $INTC For me, I'm not considering $AMD below the 50 and even then I wanna see holding or moving above that 50. $INTC I have 2022/leaps, I MAY add if continues a bounce from lows.
andygood: @Mikev200 $AMD $INTC interestingly the 50 weekly on AMD is 77.38
scottrades: ...
My eyes are on $SMH stocks again as they are flagging a bit here on the Daily chart and building a nice high base. Keep $INTC, $BRKS, $MU, $AMAT and $NVDA on a watch list. Also notable that $AMD is trying to get back above the 50 Day but it acting a ...
Visit the Trading Forum to join in the discussion.
| | |
| --- | --- |
| Stock Price | $USD 103.88 |
| Change | -2.20% |
| Volume | 44,415,100 |
Advanced Micro Devices is a semiconductor company with manufacturing, research and development, and sales and administrative facilities throughout the world. It provides processing solutions for the computing and graphics markets.
Request Video of AMD
Already a member?
Sign in here.
Earnings
October 26th, 2021 - 2021 Q3 Earnings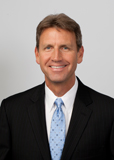 Dan Fitzpatrick
Stock Market Mentor gives you EVERYTHING you need to succeed in the market; all in one place. How easy is that? Dan Fitzpatrick and his elite community of traders share trading ideas, strategies and much more. Dan Fitzpatrick--a world class Technical Analyst, trading coach and regular CNBC contributor--gives you access to all of this with a 30 day trial membership for just $7.77. Get started TODAY and start trading better TOMORROW with the following premium content:
Nightly video Strategy Sessions with a game plan for tomorrow
Got a stock you want Dan to look at? Just ask.
Patent pending video alerts instantly delivered to you when one of Dan's trading signals is triggered. This is not your typical price alert. This is a short video explaining the action you need to take to make money. No more "Woulda, coulda, shoulda"
Access to over 83,200 stock analysis videos
Access an ever expanding library (83,200) of educational videos that will save you time and make you money
Join a team of friends and traders that have one thing in common; a burning desire to succeed.

Become a Member Today!
Gain immediate access to all our exclusive articles, features, how-to's, discussion group and much more...
Satisfaction Guaranteed!
Your Stock Market Mentor membership comes with a 30 day, no questions asked, 100% money back guarantee!