Amazon.com Inc. (NASDAQ:AMZN)
Bands Volume 200 SMA 50 SMA 20 SMA Videos Alerts Articles Events

Ajax4Hire: @Forexpro $EWW $SPX $EWZ Yes, I agree. Mexico manufacturing facilities are just a train-load away; with large population willing to work at much-lower-than-US-wages; already within the US sphere(NAFTA); energy independent(sort of) and relatively friendly neighbor. But the depressed economic situation leads to extra-legal activities (primarily drug production&export and human trafficking(why extra K on traffic?)) and lots of "turf-war" violence as distribution networks via for shipping lanes. add the slow demographic/population decline predicted for China(by Peter Zeihan) as well as 3D printing of personalized products leading to decline of mass-produced goods. US customers($AMZN) will yearn for nearby manufacturing, just-in-time delivery(24-48hr) of ephemeral, personalized goods. 3D printed Kitchen equipment, Living room decorations(lamps, etc.) and everything else you put into your apartment. We are at a cusp, saddle point; exciting times ahead!
scottrades: ...
$QQQ is coming right up to the 200 Day MA and despite the strength in Tech yesterday it's a pretty important level. We want to be able to break out of this consolidation with conviction. $AAPL $AMZN $NVDA and $TSLA remain in good uptrends. $TW ...
DrScience: $AMZN looks like an inside day after yesterday's nice rally. Selling premium at top of range for Friday SELL -1 VERTICAL AMZN 100 (Weeklys) 8 APR 22 3350/3360 CALL @1.90 LMT
bRobert: @DrScience $AMZN Small H&S top potential 50d target if trigger
stairm01: @wanda1616 $FNGU I've owned from lower and added this morning. To me, this is a cheap way of owning $AMZN $BABA $GOOGL $APPL $BIDU $FB $NFLX $NVDA $ TSLA and $TWTR
champ: $AMZN...up $103, off of LOD.....2.93%....$FNGU was up plus 12%.... Looks like the 10 stocks that $FNGU is holding, were all up today, these are only 2....along with $AMZN...... ....$BIDU was up 9%.... ....$TSLA was up plus 5.6%.... and these are the other 7.....$AAPL $FB $GOOGL $NFLX $NVDA $TWTR and $BABA....
scottrades: ...
Keep an eye on some of the leaders, like $MSFT, $AAPL and $AMZN, which finally joined the party yesterday and is finally back above the 200 Day MA. I'm also trading crypto stocks like $COIN, $HUT, $SI, $RIOT, $CLSK. I want to ride the trend an ...
DAN: Good morning. Futures are pointing at a higher open...again. This rally continues to impress. One of the lesser watched aspects of this remarkable advance during these last two weeks of March is the closing location values of the S&P ($SPY) an ...
bigbartabs: @DAN et al... $SPY $QQQ $MSFT $AMZN $COIN $HUT $SI $RIOT $CLSK ... you reminded me of a question I've never understood in your morning post, about commissions. Why did broker commissions go away? I guess if one broker did it... the rest had to follow. But why did the first broker make the move to drop a money source? Didn't commissions make brokers a lot of money, with investors and traders expecting to pay it? It didn't, and still doesn't, make sense to me. I've heard "float" mentioned. But that makes even less sense to me.
DAN: Good morning. Futures imply a pretty flat open this morning. The news that I'm paying attention to is:

1. Bitcoin is back above $4,700 despite virtually every developed nation and their respective central banks repeatedly declaring that cryptocur ...
champ: $BJ.... is at HOD and so is $AMZN, however I'm not going to swing $AMZN but I'm going to swing $BJ.....
traderbren: $AMZN - surprising strong close given the quick trip to almost test the 8ema. Let's see if it can move to close above the 200d overhead.
Henry: @traderbren $AMZN Loup Capital (gene Munster) think Apple will go to a subscription Iphone and software plan. CNBC reports this as if Apple made such an announcement.
champ: @Angdionk $GOOGL $AMZN.... both are having a nice day ..+ $70 ea,...expect zig-zags
champ: $TWLO $NVDA $TSLA $CRM $DE $AMZN $GOOGL...took profits near the highs ...and on $NVDA....they had 7-product announcements...however this stock for me was sell the News and then maybe wait to get back-in....Out at $271.11...because in the last 5-days this stock bounced around $55....
scottrades: My notes: $SPY Back Above the 200 Day $QQQ Back Above the 50 Day $GLD Still in consolidation $XLE In consolidation but don't lose sight $SMH Pushback at the 200 Day $IGV Software above the 50 Day. $XLV Healthcare looking tired. $TAN Sideways but not doing anything wrong. $ARKK Under the 50 Day #Bitcoin & Ethereum Nice. $TSLA Power move. $AAPL Still working, but don't be afraid to take partials. $AMZN Just under the 200 Day $NVDA Investor Day! $MSFT Above the 200 Day $AVGO Handle $COST Working. $BROS Extended. $JNPR ATL Trade, just fine. $MPC Building a Handle $VNOM Tight along the 8EMA $AR Close to the highs $CPE Holding the 21 EMA $AQUA Bounce off the 8EMA $TDG Long Weekly base. Watch the 680 Zone $COIN / $CLSK / $HUT / $SI / $RIOT Magical Internet Money Stocks
champ: $AMZN is now up $68, off of LOD......
champ: Energy stocks, Fertilizer stocks and Metals...are hanging in nicely.... .....$AMZN however stocks that follow the Markets, have pulled back.... and $NVDA is the only Tech stock now, that I'm currently holding.... Plus I took profits this morning on the open in these positions $VSTO and $BJ, ...$0.50 cent Trailers took me out...
gtr89: @champ $AMZN $NVDA $VSTO $BJ $NVDA is my only tech stock as well
champ: ...
On $AMZN I had full-size and then I took 1/2 off and then took the other 1/2 off on the close....however I will add-back after the open on Monday.....
.....#if I can....if the stock lets me.
This way I'm building large Profits as I'm working, could ...
champ: $AMZN...at $3,176 and LOD was at $3,120....this nice move continues......
scottto_2: Made a boat load last Friday buying puts at or near the big round numbers on expensive stocks. Expecting the uncertainty of war risk-off crowd to take some of their big tickets off the table a bit in the last hour or so. Nice profits this week. Don't want to give it back due to Volatile Vlad... $CMG $1600 $AMZN $3200 $GOOGL $2700 etc...
champ: $AMZN $BJ I have positions in both of these, however both of these are also working...$TGT $COST, plus others... .....large $$$ stock but just look at the 5-day chart on $AMZN....
wanda1616: @champ $AMZN $BJ $TGT $COST $DG as well. yahoo.
champ: $AMZN...HOD and is now up $80 $$$ off of LOD....now the shorts might have to move off... before the weekend.
champ: $AMZN...is HOD...RHRN.
champ: $AMZN....took full profits...on both $LABU.
champ: ...
For me ....I always like to watch $AMZN, for market direction, along with some others like $AAPL....but with $AMZN...everything is in $AMZN...even Tech....thats why I always post about $AMZN and thats why I always say that $AMZN is the best trading ...
joelsg1: ...
A couple days ago, posted from Cramer that venerable market historians Tom DeMark and #LarryWilliams were calling a bottom, LW then, TD a few days later. Posted that and bought $FNGU. Guess the big $ was watching because we took off. Tonight, Cramer ...
snowbound: @joelsg1 $FNGU $GOOG $KO $TSLA $AMZN #LarryWilliams ... and to you as well .
wanda1616: $AMZN breaking above downward trendline. hard to step into this money shredder
Pokersmith: @wanda1616 $AMZN They to sell nice affordable shredders ☝️🤷‍♂️
wanda1616: @Pokersmith $AMZN haha i didnt even have to buy a shredder
champ: $AMZN..at $3130, Day-3 on this latest nice move....
Wolf: #LoL $6 between bid/ask $AMZN options.
Richlion1: $AMZN is on the move.
champ: $GUSH $MSFT $AMZN $COIN $CZR $DWAC, plus many others ....this is how it really #works, without using any BS....investors don't #hide in any stocks, however they are now #waiting to get back-into certain stocks, at some point....... It seems like for some, this is their first day in school, Watch and Learn, plus Wait for entry #Timings...work Smart.
Docoof: #StockSplits #Statistics Near the end of Friday's live training session, in response to a question about buying $AMZN options, Dan mentioned a study on stock splits (from $BAC) that was on CNBC. What follows is from that $BAC report:

Stock spl ...
bRobert: @Docoof $AMZN $BAC #StockSplits #Statistics It can be easier to short as well.
champ: $AMZN....has more News, another upgrade this morning to $4100.
debeers: @champ $AMZN -by whom champy?
champ: @debeers $AMZN at $2,945 ...It was by Deutsche Bank this morning....and their price target is at $4100. This stock needs the markets, to help push it up....I have a.. No-hurry-position.
Rbrusie66: @debeers $AMZN Horowitz
1winkie: @champ $AMZN Upgrade - Deutsche Bank a Buy rating and a $3,150 target price. The consensus target is $3,498.33.
Bert953: @champ $AMZN scrolling through my "anacondas" watchlist (stocks >$300) the only on that caught my attention for being positive is $REGN. Its a possible entry on a pullback and Ive set an alert. Otherwise everything is red and/or in the penalty box.
champ: @1winkie $AMZN ....this was real time News, that was posted.... per #BriefingTrader this morning at 7:26 AM ET......and then again at 9:28 ET....looks like $DB changed their target price to $4100, this morning....this new News should get out, it just takes time.
champ: @Bert953 $AMZN $REGN .....I'm on a #Schwab stock platform...and it is called #StreetSmart-Edge and I have it set-up where I can see 150 stocks that are streaming in real time...plus others with just 1 click .....my account is up today, however I have some negative positions.... ......everything is zig-zagging....thats just the #type of market that we are in...... I'm #diversified..... $REGN is up 2.12% and I added it to one of my lists that I'm watching....#Thanks I will Check-it-Out. LOL
champ: It is still early for any possible turn, before the close.......70 minutes left before the close...some short might start to cover and that could trigger some dip buying...... ....however any move-up, would be a real nice-surprise..... ....and #if a Market turn starts....$AMZN would be a nice stock to Watch.. for Market direction....
joelsg1: $AMZN Sold next Friday upside covered calls on little pop as this week's should expire worthless..
debeers: debeers-Last thank you for the week @DAN-you saved me a bucketful today so thanks, @DAN! Just because TPTB won't say we are in a recession, doesn't mean we aren't. You always say, look at the charts! i wonder when the "don't trade it, own it" $AAPL camp will do just that see the picture i see of a stock about a buck above its 200 day moving average. About a week ago, thanks to you, i wrote down the percentage down of the former darlings. Nothing has changed. you were so right to flag the $AMZN hype for what it was.
Lavrock: $AMZN - A potential benefit of the 20-1 stock split is that option prices will be much lower and the spreads between bid/ask much smaller.
scottrades: Good morning Team! Looks like another mixed bag kind of day. Gold Up, Oil Up, Tech (except for $AMZN) down, Crypto Down…and some wide ranges to contend with. CPI Inflation numbers came in at Expectations which would normally be a good thing e ...
bigbartabs: @DAN $AMZN $SPY $DIA $QQQ $DOW $CF $NTR $URA $LEU $UEC $XME $CLF $MTRN $RS $TMST $BTU $ARCH $FCX $ANTM $HCA $UNH $RMD $ISRG $REGN $ABBV ... I watch lower low weeks... and we have a lot of em.
Wolf: @Lavrock $AMZN It will be proportionally the same or higher. And, you will have to pay 20x the fees for the option purchase assuming the same dollar value.
PhilHarmonic: @scottrades $AMZN $SPY $QQQ By 1980, the inflation rate reached 14.6% — nearly double what it is today. And the Federal Reserve cracked down hard with higher interest rates.
Wolf: @PhilHarmonic $AMZN $SPY $QQQ Made 10% that year on a 1 year CD.
Henry: @Wolf $AMZN Your missing the point, an ATM April call option would cost an ape $13,600 yesterday. That's a lot of money. If you want to do a covered call strategy, the price of 100 share is nearly $300k, and is prohibitive for a lot of people. Are there enough of those people to make a difference, after the split. I have no idea, we will find out.
DAN: Good morning. Another lower open this morning after a really hot CPI number. As Scott notes below, the Consumer Price Index hit a 7.9% annual rate in February. The inflation situation is an extremely important one. Think about it. This is the hi ...
bigbartabs: @PhilHarmonic $AMZN $SPY $QQQ ... I think it was early 1980 when I bought a $54,000 house in Garland, TX. I can't remember exactly the interest rate we paid... but I think it was 14.2%. At 25... I had no idea what a high interest rate was... or what I was doing for that matter. Luckily we sold it at $64k 2 years later. Those were the days when caring about cold beer was a lot more prevalent than boring interest rates.
DAN: RE/ $AMZN split/buyback: Gene Munster was on CNBC a while ago to discuss the split/buyback. First, he said the $10 billion buyback was pathetic. Should have been much more. Whatever. But he also gave some clarity on the split. Amazon doesn't pay its employees very much. That's known. But it does compensate them via stocks. Hard to compensate a lowly paid employee with shares that are $3,000. So a 20:1 split takes the price down to $200, which is more practical. As noted last night, this is not a significant event that will end the downtrend. It's a news event. The stock is up 3.8% now, but was up a lot more last night. I wouldn't be putting too much stock in the news.
mharps: @DAN $COST $AMZN $SPY $QQQ The link between inflation and war idea sent me looking. There were two years of high inflstion in 1941 and 1942 amd then again in 1946 and 1947 but to link inflation as a casue of war is a stretch: https://www.thebalance.com/u-s-inflation-rate-history-by-year-and-forecast-3306093 Certainly Germany would be a different case and maybe Japan.
Pokersmith: @bigbartabs $AMZN $SPY $QQQ hmmmmmm ...beer 🍺
Pokersmith: @mharps $COST $AMZN $SPY $QQQ That's not what Dan is saying. It was one cause of many. He is saying it was ONE symptom if you will. Inflation was one, if not THE result of the Versaille Treaty that the French and allies imposed on them after WW1 .
bigbartabs: @DAN $COST $AMZN $SPY $QQQ ... Boy, now you are bringing back memories. What year gasin' up the '56 Chevy? I can remember gasin' up my '64 Fairlane 500 for 25 cents in Redding (gas wars). Then I think it was about 5 years later after I bought my 2nd car '70 Dodge Challenger, when we had the first oil embargo thing... gas went to 50 cents! Then in 1979 when I bought my first new car... a $9.999 '79 Trans Am... (that your waiting in line story sparked memory of this long story)... gas lines! We could only gas it up in San Rafael on odd or even days (by license plate number). BUT... being the outlaw I was... I still had the plastic dealer license plate inserts, (before you receive your DMV plates)... that I cut slits into... to insert in over my real plates. New cars without plates could gas up any day ==:O
bigbartabs: @Pokersmith $AMZN $SPY $QQQ ... Homer, is that you?
Werqa: $AMZN waiting for 2950 to short with a target of 2800. Split euphoria wont last long.
champ: $AMZN at $2,933.00 and I'm in this trade.....as long as it keeps working........LOD was at $2,882.....nice volume...... and for me, I'm guessing that others will try to get a new position.... .....and honestly both the Bulls and the Bears will probably be very active today....just like they always are..... .....Game-on and it might go into overtime..... ..........this is a #Day-Trade and so far its working.....I'm Trailing with a nice Entry....... ~~~~~~~~~~~~~~~~~~~~~~~~~~~~~~~~~~~~
jsdpie: @champ $AMZN 2922?
champ: $AMZN at $2,922....I think.. that the guess is, that this stock now has a floor under it because of the pending split..... ...the November High was $3,762 and yesterdays low was around $2,750.
champ: @jsdpie $AMZN ...#Thanks...and Yes exactly, plus thats what a dreamers typo looks like...should have been $2922...
Henry: $AMZN split: Watch Josh Brown's take on it. Do not have food or liquid in your mouth, when you do. The record date in 5/27 if approved by shareholders. https://www.cnbc.com/video/2022/03/10/amazons-stock-split-gives-people-opportunity-to-invest-in-the-stock-says-pete-najarian.html
scottto_2: @champ $AMZN - Good points. However, we know the non-Carbon-based traders will seek to fill the gap soon. Plus people seem to have little appetite for risk over the weekend these days...
DAN: @bigbartabs $COST $AMZN $SPY $QQQ 1979 baby! Back when I was young, lean, genius and invincible -- before life had really gotten a hold on me.
champ: @scottto_2 $AMZN ......Yes but the weekend and the #TGIFriday-close, for a possible bounce, is 10-hours away Doc....and profits are all about Risk-reward, No risk, No-reward....
....however need $$$$, need working Capital, need to be working off o ...
champ: $AMZN....are these the New shorts, that are covering or are these New buyers...I'm thinking that both.. is going on....
bigbartabs: @DAN $COST $AMZN $SPY $QQQ ... 1979... I miss those days. Young? Invincible? Boy howdy. The best description I can think of is the movie Cocoon... Wilford Brimley... "Blue steel. Cat couldn't scratch it!"
champ: ...
On $AMZN....I took full profits, on that turn, going into the close.
~~~~~~~~~~~~~~~~~~~~~~~~~~~~~~~~~~~~~~~~~~~~~~~~~
Docoof: #BreakingNEWS CNBC: $AMZN announces 20-for-1 stock split, $10 billion buyback
bRobert: @Docoof $AMZN #BreakingNEWS test of the 20/50d ceiling will be interesting Expect the expected and be surprised
Pokersmith: @Docoof $AMZN #BreakingNEWS 😲😲😲
Geewhiz: @Docoof $AMZN #BreakingNEWS Up $200 after hours
DAN: ...
FiF: 20:1 split in $AMZN stock. $1 billion buyback. Do you really think this makes a difference? Really?

$SPY -- nothing here. For the people who have to trade in this environment: Que lastima y lo siento.
$DIA -- bouncing down the stairs
$QQQ ...
joelsg1: @Docoof $AMZN #BreakingNEWS Now that $AMZN and $GOOGL have announced 20-1 stock splits, guess who is the highest share priced mega cap out there? Yep, $TSLA.
debeers: @Scottrades, @DAN- PLAYING IN TRAFFIC- ARE YOU REALLY SMARTER THAN EVERYONE ELSE OR ARE YOU JUST DELUSIONAL,? $AAPL down 10.29% year to date $MSFT down 17.07% year to date $AMZN-down -17.55% year to date $FB-Down 44.26% year to date These represent a whopping 30 per cent of the nasdaq market It may be a really really good idea to not buy stock with money you cannot afford to lose by over trading or not banking what you have worked so hard to make.(your profits) i learned that from a couple of really smart guys recently. Everything i do not buy when the market is hostile is money i can invest when the market decides to be friendly.
scottrades: @debeers $AAPL $MSFT $AMZN $FB 🙂
champ: @Pokersmith $HIBB at $48.75 .....Yes sir....Great company and this is a stock to Watch and so are these .... $PLCE $SIG $BJ $AMZN $HD $LOW $VSTO $BGFV $DKS $DRI $CROX $BOOT $LEVI $KTB $ANF and many others.....
scottrades: Good morning Team! A bunch of green on the screen this morning as the $SPY tries to get back above the 21 EMA. Seeing a bit of a pullback today in Oil and Gas Stocks and Gold is bumping up against resistance. Want to be open to some moves higher in ...
achiever: $AMZN $FB Forming hammer candle on daily... may be reversal to upside from here.
scottrades: $AMZN Testing Friday's high
scottrades: ...
We'll want to pay attention to stocks close to their Key Moving Averages and look for some follow through on volume. Stocks like $NVDA, $DIS, $TSLA, $AAPL and $AMZN. Again, none of these are in some of my Playbook Setups, but could have potent ...
rclaus: $AMZN this is some bounce.
champ: $AMZN...now up plus +$235 off of LOD... Best trade of the Day...
bRobert: $AMZN $2700 H&S top in motion FAILURE at the 20d ceiling for LOW risk entry Cover above
champ: $SPY....the way that is always works is....all Dips are Trade-able, #but only on the #turn, like I have been positing about this morning....and these were a few that I posted about $AMD $TSLA $AMZN $DWAC........ and with Market #Uncertainty....because of all the negative #News, they will probably fall back again.
champ: $AMZN...HOD,....nice move, expect zig-zags...
champ: $CZR $MOS $IPI $DIS $CENX $CMC $GXO $AMZN $RBLX $DWAC $BAC $YELL $GVA $RAD $KMI $PAA ...$M $SIG $BGFV....these are a few targets, that I'm watching......#Bounce-Candidate$.....plus many ETF's........ ~~~~~~~~~~~~~~~~~
dmurphy68: @champ $CZR $MOS $IPI $DIS $CENX $CMC $GXO $AMZN $RBLX $DWAC $BAC $YELL $GVA $RAD $KMI $PAA $M $SIG $BGFV #Bounce-Candidate Regretting the tight-ish stop I put on $CENX. Stopped out on 2/11 and it's run up 23% since.
champ: $AMZN...looks like it is trying to hold at $3100.....could maybe even turn.
champ: $AMZN, was HOD at +$30.00 ....and now it is up $60 off of LOD....traders are still active in this stock, as always expect zig-zags.
champ: $AMZN...this stock target is HOD, been posting.
Visit the Trading Forum to join in the discussion.
| | |
| --- | --- |
| Stock Price | $113.50 |
| Change | 3.60% |
| Volume | 76,565,000 |
Amazon.com, Inc., serves consumers through its retail websites and focuses on selection, price, and convenience.
Request Video of AMZN
Already a member?
Sign in here.
Earnings
July 28th, 2022 - 2022 Q2 Earnings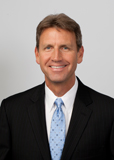 Dan Fitzpatrick
Stock Market Mentor gives you EVERYTHING you need to succeed in the market; all in one place. How easy is that? Dan Fitzpatrick and his elite community of traders share trading ideas, strategies and much more. Dan Fitzpatrick--a world class Technical Analyst, trading coach and regular CNBC contributor--gives you access to all of this with a 30 day trial membership for just $7.77. Get started TODAY and start trading better TOMORROW with the following premium content:
Nightly video Strategy Sessions with a game plan for tomorrow
Got a stock you want Dan to look at? Just ask.
Patent pending video alerts instantly delivered to you when one of Dan's trading signals is triggered. This is not your typical price alert. This is a short video explaining the action you need to take to make money. No more "Woulda, coulda, shoulda"
Access to over 87,700 stock analysis videos
Access an ever expanding library (87,700) of educational videos that will save you time and make you money
Join a team of friends and traders that have one thing in common; a burning desire to succeed.

Become a Member Today!
Gain immediate access to all our exclusive articles, features, how-to's, discussion group and much more...
Satisfaction Guaranteed!
Your Stock Market Mentor membership comes with a 30 day, no questions asked, 100% money back guarantee!