Boot Barn Holdings Inc. (NYSE:BOOT)
Bands Volume 200 SMA 50 SMA 20 SMA Videos Alerts Articles Events

debeers: @scottrades $X -and yet i always listern to yoiu and you were right so added to $BOOT and cashed $X!!!Thanks, Buddy
debeers: $BOOT- New earnings date out--Co confirms that they will announce 5/12. How smart is that? VOICE airing on 5/10 and 5/11 next week and oil has been nicely up. Boots and DENIM all domestic. LONG
debeers: $AAPL-No position and the axe, Katy Huberty says it will do 15% this year and they are freaking arguing about it,WHY? If you want tech, you don't want that to maybe go do 15%??? i don't get it. $BOOT- is up 70% for the year. $GM is up 37% and we know the chip shortage is a known. If it were me and i was looking for something to invest in, i'd rather have a trucker that was good.The rotation is to cyclicals and only a small glorp of tech. Commodity and cyclically oriented businesses are fundamentally where you want to be IMO Financials and energy have a better return than the techs this year IMO at least for the first half.
bobbybwana: @debeers $AAPL $BOOT $GM Always informative posts. Thanks for getting me into $BOOT. What cyclicals would you recommend buying now?
bRobert: @debeers $AAPL $BOOT $GM For a while I have. been discussing the power of an early cycle recovery. Huge liquidity. World wide friendly feds tailwind. Historically. low. rates. Multi year. cycle.just getting started and the charts bear it out. $XME $IYT. $XLI. $USO. nhs. Many extreme value names. getting rehydrated Reversion to the mean. The easiest money has been made. but still far from done. An infrastructure investment. awaits . Increased employment. with. better. wages. More discretional spending. as we escape Covid confinement. Huge. boost to the economy with historic growth ahead Inflation is a byproduct of a hot economy and will certainly. need to be addressed.
debeers: @bobbybwana $AAPL $BOOT $GM - ARCB (wait for DE to show it has more oomph), if you ask nicely, maybe @bRobert will show you others. The reason $ARCB is a safe play is that from here you have another 22%-25%up.
romanalexk: $BOOT Holding nicely short term averages. Very polite!
debeers: $AGCO/$$ARCB/$CE/$LPX/$POOL/$X $LAD-down miniscule -18 cents? 'cmon man! Anything new will be gone and anything used will be marked up! $SCHW/$BOOT/$GM these were down-Mary Barra will be on tomorrow morning. i think she helps mitigate any losses with progress of low end sustainable vehicles and maybe even another5 peek at the high end Hummer. LONG ALL-
debeers: @romanalexk $BOOT -still up 64.58% year to date----so with ya and deferring any negativity entirely until after the report on the 18th where they will crush! (Oh, wait--i am supposed to say IMO) IMO.
romanalexk: @debeers $BOOT Thank you so much! I picked it up after your post. I really appreciate it. :)
debeers: @romanalexk $BOOT -Hopefully at the beginning of the year!
bRobert: @debeers $BOOT A. very.strong/ polite WEEKLY. chart. like. $RH. $LAD. $SIVB. $MOH. and others in your. high quality. stable of stocks. You are a force
debeers: @bRobert $BOOT $RH $LAD $MOH -thanks. Not one that doesn't have seasoned management.
bRobert: @debeers $BOOT $RH $LAD $MOH Your. "model" portfolio of longer term holding stocks has seriously outperformed. A lot can be learned by those looking to invest in this more relaxed time frame
bRobert: @debeers $BOOT $RH $LAD $MOH YOU are the seasoned portfolio manager
debeers: $BOOT-IMO you don't want to forget about this one . All domestic and all about the DENIM in clothes, hats, belts, jewelry. AND the work boots because we hear every day about home construction where tennies aren't an option. Well that is all well and good but if you need one more reason here's one: the legendary Steve Cohen has only 10 small cap pics and $BOOT is one of them. You could do worse than be in an outfit in 36 states and making money in each. Earnings on the 18th.
Margi1983: $BOOT. Still in trend. Pullback entry today with stop at the 20 ma. @debeers stock. Mac Jones maybe the next Brady??
debeers: @Margi1983 $BOOT -Wouldn't that be great? The minute i saw that i thought that Margi would be so thrilled- as am i but he still has a learning curve so it won't happen right away.
debeers: $RH/$BOOT-My target for $RH was 680 sold for 690. My target for $BOOT was 70 sold for 73 because bulls make money and bears make money and pigs get slaughtered.
mradams0621: @debeers $RH $BOOT is there an "unless it's $HD" clause in that contract? Hate to sell winners. But I hate to sell loosers also.
debeers: @mradams0621 $RH $BOOT $HD -Well, like @DAN said it is in an uptrend. i bought it so long ago that i am happy to take the gains i have. That having been said, the market is very violent on the way down and i'll jump to get back in at a more reasonable price. Just me.
snowbound: $BOOT .. Added on its small tail . 8EMA DAILY appears to be key pivot-support area going back into FEB . 68.61 would be the rubber meets the road test of 8EMA . Down 4.5% but lacking drama ( so far -disclaimer ! ) .
debeers: $BOOT@DAN said the break out level was 69 and earnings in a few weeks. This company is opening stores. So i ask you, do you open stores when business is in the shitter? No, you do not.LONG.
debeers: @scottrades $MOS -you greedy little Chartmeister! $BOOT broke thru and $RH at an alltime high (with a story that i am going to sell to the gossip mags!) and you want perfect? i do have a few days but the thought of you actually having to hold something...................... PS thanks for everything!
Mikev200: $MT nice $BOOT NIIIIIICE NP :(
debeers: @scottrades $SPY $BOOT@scottrades- Well, buddy the b/o you pinned was 70 bucks. Stock up over72 now. R U in it?
scottrades: @debeers $SPY $BOOT I didn't buy it, but I did see it. Nice move here! I was a little busy with Bitcoin today....
scottrades: My #Swing Notes: $SPY Green Day but lots of low volume moves. $QQQ Along the 8 but choppy. $IWM Watch 226.70 #Bitcoin Off the lows, but not out of the woods. $SMH Support at 241 $XME Setting up. $AAPL Going sideways. $AMZN Support at 3300. $MSFT In trend. $GOOGL Still working. I bought some back. $PYPL Holding the 21 EMA. $AMAT Above the 8EMA Support at 128. $ICHR Right against the slope. $FCX Working $CLF Good volume $STLD Watch 52.75 $X Watch 24 $BOOT Kicking off an Earnings Run? Earnings May 19 $MOS Setting up. $CVTA Holding the 8EMA $ASO Right up against the Upper Trendline $BKE Moved up but on low volume $SLM Nice move off the low.
scottrades: $BOOT is close to the highs.
debeers: $BOOT-i cannot promise what $BOOT will do on earnings but i think it will kickass when it reports on 5/18. it can have dizzying moves but i think you'll be ok with the country, DENIM, Miranda Lambert theme going.LONG
DAN: @debeers $BOOT Yeah, yeah, yeah. You've been saying this for years. (Of course, the stock has run about 700% since I remember you first talking it up...so, um, maybe you know what you're talking about).. LOL
scottrades: My #Swing Notes: $SPY Above yesterday's highs $QQQ Lower High #Bitcoin Chop Chop $GLD Moving up but sloppy. $SMH Holding the 50 Day $SQ Weak $MA / $V Don't count out the old payment rails. $PYPL Trying to hold the 50 Day. $TSLA Strong close. $AMAT Great volume $ASML Earnings AMC $MU Close to the 50 Day $ON Under Slope $UCTT Close to the 50 Day $ICHR Holding the 21 EMA $INMD In a short base. I'm long. $MOS Holding the 21 EMA $ASO Flagging. $BOOT Watching 69.30 $HOME Watch 30.30 $HZNP Chop fest lately but Watch 93.70 $SLM Big volume and support at the 21 EMA.
debeers: $NKE vs $BOOT- in the wearables space would it surprise you to know that the heavily touted Nike is up--no wait--its down 5.06% for the year
while Boot Barn is up 56.96% for the year so far and that's without Rodeos and Live Country Music Concerts? O ...
scottto_2: $BOOT - One nobody has ever heard of. Taking a nibble here.... I know, I know. ;-)
debeers: @scottto_2 $BOOT -has been kickass for a long time. Sorry YOU never heard of it.
scottto_2: @debeers $BOOT ;-)
Pokersmith: @scottto_2 $BOOT "One nobody has ever heard of. Taking a nibble here...." Ha, good one ;-))
scottrades: My #SS Notes: Buckle Up for a potential breakout in $BKE.. $SPY Quiet Day and that's OK. Earnings Season is back! Watch those dates. $QQQ BAck to the 8EMA #Bitcoin Close to the 50 Day. Biden working on Regs. $AAPL Building a handle. $AMZN Started strong, closed weak $GOOGL Still in trend. $SQ Holding the 50 Day. $FUTU Good opening volume and strong close. $NFLX Watch that slope. $MX Nice volume. $XRT Keep an eye on Retail. $BOOT Watch 69.40 $FOXF Trades a little wide. $MTDR Watch 25.75 $X Reversed off the highs $NUE Tight along the 8EMA. $VSTO Good volume. $FANG Watch 81.45 $TMHC Watch 32.70 $NMM Another shipper with good volume today.
debeers: ...
$BOOT-This one is only up 56.13% year to date. THINK DENIM and STEEL TOED boots for foundries and farming and construction and Friyay at the bars now and country music on weekends
$EL-Prestige makeup and who other than Asian women is their biggest g ...
bRobert: @debeers $AMAT $BOOT $EL $DELL $FND $GS $INMD $NVDA $RH $NVDA $700 - $1000 WEEKLY targets EASY Pullback bounces Extended for new buys Look at the trajectory on the daily Overweight from below Chip King
debeers: @bRobert $AMAT $BOOT $EL $DELL $FND $GS $INMD $NVDA $RH -i only buy $NVDA when it has a down day thru no fault of its own, O brilliant one.
debeers: ...
$BOOT-sticking with this one as it seems it is always up after The Voice is on TV
As for $ARCB- i am an idiot to have neglected this one for as long as i did because this firm is money:
let's all obsess instead about NSC or KSU or UNP whose results ...
tony: @debeers $ARCB $BLDR $HON $INMD $LAD $MSFT $NUE $BOOT Thank you for all the work you put into your posts, I know you go out of your way to help us mere mortals, thanks once again!
debeers: @tony $ARCB $BLDR $HON $INMD $LAD $MSFT $NUE $BOOT -you are very kind, Tony but we are ALL mere mortals.
snowbound: $BOOT .. Breaking out on DAILY and WEEKLY - adding to recent core build up 7 % .
Babutters: @snowbound $BOOT added on short PB this AM. Any favorites of @debeers is a favorite of mine.
snowbound: @Babutters $BOOT I don't get that warm-fuzzy feeling that she's into minivans ... (wink) ! I admire her from a distance .
Babutters: @snowbound $BOOT you should expect a PB/test RHRN (70).
snowbound: @Babutters $BOOT I'd agree except for its 10:30 in Laramie Valley and .... my favorite intraday time to add on thesis . I ( actually ) agree with you (wink) !
traderbren: $BOOT - kicking butt! Pushing to a new high.
mariner: @snowbound $BOOT Where would you (and others) put a stop?
Babutters: @mariner $BOOT short or long term? Depends on entry. Entry at 66. Stop is at 63.25
snowbound: @mariner $BOOT As noted its testing top of range and falling back . A stop would depend on where you entered and your time-frame . A break-out trade is early in the making but I'm guessing you are not day-trading it . Without knowing what the DAN accepted wisdom is , on the DAILY chart I place somewhat less weight on an upper wick than the closes .. I'd watch 65.50 area for confirmation S1 on a WEEKLY trending breakout which is what I'd be comfortable calling . If that's beyond your risk tolerance I am counting on others here to help you along on the shorter swings .
emi: @snowbound $BOOT Nice chart but I don't shop there. Lucchese boots I wanted to buy were all scuffed up and they only sell the pair on the floor! Not spending hundreds on scuffed up boots. I tried them on and then I bought directly from Lucchese. Also Sheplers is a good vendor of Western boots. I know, not related to trading the stock but fyi in case you need to buy boots.
mariner: @snowbound $BOOT Thanks to both of you for your reply. I was thinking of entering today for an intermediate term trade of 3 to 6 months, but afraid I'd be chasing. Don't want to enter on the high just to get bounced out on first pullback, so 66 seems too tight. The next logical place would seem (to me) to be around the 50 dma but that is around 11%, which seems too loose. Seems like my alternatives are to wait for a pullback, which may not take place, or to take a quite small position which would be less than meaningful. It seems as though this must be a common problem for others as well. Appreciate any comments!
mariner: @emi $BOOT Thanks emi, but I'm not in the market for boots. Just looking for the beginning of a nice trend that I can hang onto for a few months and a nice profit without much drama!
snowbound: @mariner $BOOT I'll look at it over the weekend again . IMHO if that is your time-frame you can afford to wait on entry , certainly at least till next week . As DAN says missing a few points of upside is fine if it puts you decidedly on the right side of the trade . On the other hand ... if you have a long-term thesis ( as myself ) you can chose your support levels and go in , add on pull-backs and bounces , take partials at key resistance . Stay with it until it breaks your thesis or you simply move on .
mariner: @snowbound $BOOT Absolutely right. No reason to chase a shiny object, as Dan would say. After all it's up about 12% in past few days. A pull back to a more reasonable entry seems likely. If not, there are always other opportunities. Thanks again!
Babutters: $BOOT flagging. Moving up my stop. Will hold with a good close.
debeers: $BOOT-i think the earnings, based on what i saw from Levis will be kickass.LONG through earnings.
LONG FORM; More on the why of the buy-
Boot Barn Holdings, Inc. is a lifestyle retailer of western and work-related footwear, apparel and accessories fo ...
debeers: $BOOT/$LB-Like them and own them.LONG
debeers: $BA-Cashed and deployed it into $GOOGL $AMAT-made bank so out $NCLH-if you don't cruise you lose $INMD-i think we can get financially fat on this one $LB-skincare. Think about it.LONG $BOOT-will resume kickass ways. All those Silicon guys that think sneaks look lousy with a jacket and will be ridiculed in their fancy shoes should get on board with the sexy snakeskin and cowhide boots. On the weekend denims and hats and trip to the bahs (written with a Boston accent).LONG all.
snowbound: $BOOT Doin' the Texas two-step all over the DAILY chart ...Repeat performance poking at top of channel , stacked averages all uplifting holding hands ...
debeers: $BOOT-America loves country music, country clothes and country Voices. Black American teenager tore the cover off of the ball and i think he becomes the new VOICE star.Popped on the positive shoe story today.LONG
debeers: $BOOT-Average volume is 408,624. Today's volume is 593,024. i am not sure if its the country concerts, or the huge western frenzy or the construction guys who have to wear steel toed boots. No matter. Yee haw!LONG
debeers: $BOOT-FYI Boot Barn was the recipient of some unusual options trading activity on Monday. Investors bought 870 call options on the company. This represents an increase of approximately 1,092% compared to the average volume of 73 call options. Thought you m ight like to know.
snowbound: $BOOT ... WEEKLY action 8EMA = S1 appears a re-test of flag-trigger 2x bars previous . Its wiki , mostly with buyers coming in on the downside , but not too leaky here . If you have a thesis in which consumer retail is going to collapse in conjunction with stimulus , this won't work . DAILY chart provides a proper base for entry but nodda squeeze , its kindler and gentler (grin) .
DAN: @debeers $GOOG $LAD $BOOT $DHI $LEN $NUE $URI $USCR $RH $PNFP Great post. ;-)
debeers: ...
What does is having a reasonable amount of cash to add to positions where the research has been done. It takes me a long time to research a stock and the beauty of putting in the work is it gives you an exemption to bend that 50 day line just a bit ...
debeers: @scottrades -someday it will dawn on TPTB that unless you are in the market, you cannot make money off of it. Many stocks are trading at discounts still to their performance. $RH isn't overvalued one bit. Their ultra wealthy market (including @DAN b ...
debeers: $BOOT-rebought it $LAD-never sold it and won't $RH-bought it right back after selling yesterday. i coulda bought it back for less but 493 was ok $URI-never sold $HIG-never sold $AMAT-never sold $MTL better than $NUE but $NUE is protected
debeers: $AGCO/$AMAT/$BOOT/$GOOGLsome at 2009 some at 2005 /$HIG/$LAD/$LEN/$MP-new/$RHsoldwhenupand reboughtwhen down/$SNA/$URI Jumping in and out has cost more people more money than i can count. Knowing how a stock reacts to moving averages is important in my opinion. Do your companies snap back or do they get permanently wilted? i ask because some that i had, run for the hills and others fight their way back. LONG ALL OF THE ABOVE and all financially sound in my opinion.
debeers: All retail isn't the same- $NKE has production and incredible sales there in China so as tensions mount, a pullback should be expected and i cashed mine awhile back. $RH/$BOOT-How many sales do they have in China? Oh, that would be none. How dependent are they on whether the Chinese get into a hissy fit? Not at all. There is enough sturm und drang inthe world. idk about you all, but i don't hafta look for it.
snowbound: $BOOT ... Established uptrend from early January continues . 8EMA DAILY is key support in-play which has also been key resistance until yesterday when it broke higher . Refer to @ debeers for fundi analysis that inspires . I'm having trouble envisioning a macro picture that breaks this down here in the context of higher rates despite the doom-gloom senario they're selling . There , I said it .... now I can go back to the charts .
snowbound: @snowbound $BOOT ..clarification - the 8EMA DAILY price level (not the average) has been key resistance-support on my chart .
snowbound: $BOOT ..Tight-stacked averages testing the 8EMA DAILY ... added .
debeers: ...
And here it comes when he says year to date, Ma i'm UP 19.51% . And i say, so what??? Is there a reason you can't be like your sister $BOOT sie who is up 51.29% year to date or the stud of the family
$DKNG up 54.6%.
i never let the FAB Four in th ...
DAN: @debeers $BA $AAPL $FB $AMZN $GOOGL $BOOT $DKNG $GM $HIG $FDX $RH $SNA I spent some time on your style of trading in the weekend update video, debeers.
scottrades: My Swing Notes: $SPY Lower Highs, Lower Highs Everywhere $QQQ Does Previous resistance act as support? #Bitcoin Doing it's thing. $MARA Choppy $RIOT Choppy $MSTR Tight along the 50 Day $VYGVF Working $GLD Trying to firm up $GDX Want to see it get above and stay above the 50 Day. $SLV Basing. $FB Great Weekly. $PENN Holding the 50 Day. $VIPS Still going. $APPS Note the slope $YETI Still above the 50 Day. $DIS Sloping $INMD Laser (Hair Removal) Focus on that resistance level. $ABNB At the 50 Day. $ASO Tight range. Earnings Soon $BOOT About to kick off a breakout? $EVRI Gambling Stock, good volume, at the 50 Day. $DKNG Still in trend, look for a PB
debeers: $AMGN/$GM-gimmee more/$SNA. Adding a skosh into the $BOOT.
debeers: $DKNG/$PENN-If you want to play in this space, on an up day IMO $DKNG will be up more and on a down day, while $DKNG is down 2.19%, $PENN is down 6.53%. We have march madness for the college crowd and hockey playoffs still to come. Even with the COVID and unemployment not being solved anytime soon, i think money comes in to $DKNG.Since $BOOT is down a huge 47 cents well you obviously shoiuldn't buy it here......LOL
Ajax4Hire: @debeers $DKNG $PENN $BOOT I see thousands of baseball fans sitting in the stands working their cellphone $DKNG fantasy team; updating roster in real time as players wax/wane.
tommymac: @Ajax4Hire $DKNG $PENN $BOOT Now thats the kind of optimism I appreciate. In what year do you envision this euphoria happening?
debeers: @Ajax4Hire $DKNG $PENN $BOOT -That thousands of fans will still be down but it won't matter to $DKNG. After all if the president can tell you how many of your own relatives you can have in your house, do you not think the cancel culture will dictate to the sports teams too?. Now Hockey fans are a breed apart: no one tells these faqns what to do!
Ajax4Hire: @debeers $DKNG $PENN $BOOT That is the genius of $DKNG; Cancel Culture has little effect. Create fantasy team with real, actual players using current statistics in a virtual/simulated league. Members pay to create, operate and bet on the teams. Run multiple leagues in parallel and multiple seasons. Advantage is the algorithms account for merit only. Like a stock-market for sports fans. The money making possibilities are immense. Talked myself in to starting a position in $DKNG.
snowbound: $BOOT .. Testing upper channel also highs of 02.24 - 02.25 increasing probability of PB . Taking 1/3 partials ..
debeers: @snowbound $BOOT -such a diff in approach! you are taking profits on 1/3 and i am hoping for a pb to 61 or so to amp up my position even more. LONG from far below.
snowbound: @debeers $BOOT .. Yes Ma'am ..and I will be right behind you ... kick it ..
debeers: @snowbound $BOOT -just take 10 mins out of your life next week and watch The Voice. All the teenagers and twenty somethings are picturing themselves as the next Kelley or the next Blake. Do you think there is anyh accident that 1/2 of the judges are primarily country? All wearing boots-either the cowboy kind or, in the case of the gals, the embossed ones. i have never seen anything like it where the outfit is 1/2 the cost of the footwear. And naturally the belts, buckles, and hats are mandatory for the guys and the gals have to have the boots and, if they are real country and have been playing already with a band, part of the denim or a smidge of turquoise. When the guys go back to work on the farm or construction, there is a very good reason to protect feet from hooves or falling construction materials.
snowbound: @debeers $BOOT Its getting perky . Can it do it ? ... An add-back at the 8EMA DAILY was a little more like what I had in mind but its presently not cooperating which is also good .
Margi1983: @debeers $BOOT Love the stock, but please more rock n' roll. This Boston native yearns for more rock and jazz and less boring country music. I do like Black Samba. I know the days of Aerosmith and Boston appear to be long gone, but I really cannot understand why.
debeers: @Margi1983 $BOOT -Love Rock & Roll. What i grew up with. There were actual words and the heartaches of love. Real emotions. Not just wearing thongs in public (or shopuld i say pubic?). Even Elvis who brought his hips to the forefront, had Love Me Tender to go along with it. You got my vote Margi! nevertheless, we are taking about making bank here................And Pleeeeze do something about the Celtics willya???
kbrowe: @Pokersmith $BOOT I was thinking "These boots are made for walking, and that's just what they want to do. One of these days these boots are going to walk over you". NP in stock (yet).
Pokersmith: @Margi1983 $BOOT Take heart.....Rock and Roll will NEVER die ! --Neil Young
snowbound: $BOOT ... No fear , less risky with each day . 50SMA DAILY closing imminently on the 20SMA .
debeers: $BOOT- Where do all your ex's live? Still kickass!
$GM-gimme more as South Korea continues to court it.
As for the BOOT LONG FORM
Boot Barn Holdings, Inc. is a lifestyle retailer of western and work-related footwear, apparel and accessories for men ...
marklesparkle: @debeers $AMGN $LAD $BOOT $GM I like your words debeers
debeers: ...
$BOOT- have never mislead anyone about the reasons for buying this one and today brings the year to date up over 48%. BTW don't overlook what Miranda Lambert's clothes and Grammy Awards or Blake Shelton's appearance on the Voice have to do with the ...
debeers: @marklesparkle $AMGN $LAD $BOOT $GM -you are very kind.
wanda1616: @debeers $AMGN $LAD $BOOT $GM $BA thats crazy!! the trip cost....i am long BA. and you are so right about mr. brobert.
Visit the Trading Forum to join in the discussion.
| | |
| --- | --- |
| Stock Price | $USD 88.29 |
| Change | 5.84% |
| Volume | 838,563 |
Boot Barn Holdings Inc operates specialty retail stores that sell western and work boots and related apparel and accessories. It operates retail locations throughout the U.S. and sells its merchandise via the Internet.
Request Video of BOOT
Already a member?
Sign in here.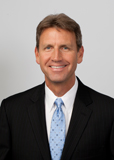 Dan Fitzpatrick
Stock Market Mentor gives you EVERYTHING you need to succeed in the market; all in one place. How easy is that? Dan Fitzpatrick and his elite community of traders share trading ideas, strategies and much more. Dan Fitzpatrick--a world class Technical Analyst, trading coach and regular CNBC contributor--gives you access to all of this with a 30 day trial membership for just $7.77. Get started TODAY and start trading better TOMORROW with the following premium content:
Nightly video Strategy Sessions with a game plan for tomorrow
Got a stock you want Dan to look at? Just ask.
Patent pending video alerts instantly delivered to you when one of Dan's trading signals is triggered. This is not your typical price alert. This is a short video explaining the action you need to take to make money. No more "Woulda, coulda, shoulda"
Access to over 82,200 stock analysis videos
Access an ever expanding library (82,200) of educational videos that will save you time and make you money
Join a team of friends and traders that have one thing in common; a burning desire to succeed.

Become a Member Today!
Gain immediate access to all our exclusive articles, features, how-to's, discussion group and much more...
Satisfaction Guaranteed!
Your Stock Market Mentor membership comes with a 30 day, no questions asked, 100% money back guarantee!