Boot Barn Holdings Inc. (NYSE:BOOT)
Bands Volume 200 SMA 50 SMA 20 SMA Videos Alerts Articles Events

debeers: Goldman note today- apparel will be largely unaffected.Shoes unaffected. i think if you stick to the higher end you should be ok. $AMZN/$BA/$BOOT/$HAE/$LULU/$MOV-rebought/$MTN/$NKE (added)/---will buy $PVH tomorrow. $DXCM-want a better price.
JBed: @debeers $AMZN $BA $BOOT $HAE $LULU $MOV $MTN $NKE $PVH $DXCM Also, on the cheaper side, $SKX is breaking to the upside after a loooong consolidation. $FOSL is also moving up. I'm also in $LULU, at your earlier suggestion. Long calls.
debeers: @JBed $AMZN $BA $BOOT $HAE $LULU $MOV $MTN $NKE $PVH $DXCM $SKX $FOSL -Don't care for the SKS. I want a competitive edge on shoes which Nike gives you. Movado is justified because its the highest margin, highest priced fashion watch i could find andif you look at the BOD, it has the sharpest directors on the planet. The cherry on top is that its next to impossible to borrow the stock.
debeers: $BA-Day 1 of Farnborough- So far here's what's come in : GOL order for 30 737 Max's, Goshawk 20 737's, NEW service orders so far 2.1B $AMZN-so far up another 15 bucks or so $NKE-beloved still Retail on case by case. No politics relevant to Prime Day, sneaks, select bio stocks, or anything else.. Have you noticed that not 1 gamer cares about politics? $ATVI-down today and comfortably above the 8 day. $MTN- resort goers in the summer and skiiers in the winter couldn't give a damn about trading partners. Neither do the cowboys ($BOOT).
debeers: ...
$BOOT-Bought out Tinsdales for cash. No debt. Cowboy western wear paradise.
$HAE-No other meaningful plasma collection stock.A 93 dollar stock down way less than many bios today and built in revenue riser
$NKE-Shoe dog still reigns. Can you imagine ...
debeers: $BOOT- earnings are 8/1 and the Tinsdale earnings will be incremental to Boot Barn's, all domestic.
debeers: @Forexpro $DXCM $EXAS $LULU $WTW $TIF $CNC #E-MiniFutures -today dismissive waves are focused on $NKE, $BOOT, $MTN, As $RACE, and Nordy's :$JWN- as well as $AMZN, $BA--Nordy's is fed up with analyst meetings, oversight, etc and the fam wants it back and, as far as I'm concerned, I've contributed to them for years and they can damn well pay up if they want my stock. $BOOT bought Tinsdales without 1 red cent of debt out of their cash hoard. That's what cowboys (backed by JPM) do. Have the best weekend. Did you see Mookie last night??? They must be crazed........
debeers: $BOOT- Channeling Lee Hazlewood: These boots are made for walkin', That's just what they'll do, One of these days these boots are gonna Walk all over you. Up 5.50% today due to the purchase of Drysdales of Tulsa . All domestic. No China conflict here. Yeehaw!!
jeffslm: $boot - If this doesn't hold to the 20 week MA say hello to $15
issues: @debeers $TLRD I got shaken out of my $BOOT S
Margi1983: @debeers $AAPL $MTN $RACE I love reading @debeers posts. They are insightful, well written, and very interesting virtually 100% of the time. And her advice has made be money like $BOOT. Keep it going diamond lover. Vail is an amazing place and I guess I need to think about adding $MTN on a pullback
tigerjohn8: @debeers $BA $FB $HAE $M $BOOT $MOV $MTN $RACE $STLD $GOOGL OK that was 4 AM I'd love to hear the 8 AM + 2 cups of coffee version LOL Thanks for so much to think about
Ajax4Hire: @tigerjohn8 $BA $FB $HAE $M $BOOT $MOV $MTN $RACE $STLD $GOOGL @debeers posted at 02:19GMT -5GMT = 7:19am East coast North America, West coast South America, sliver of Mexico Yucatan and Cuba. -8GMT = 5:19am West coast North America and Pitcairn Islands(U.K.) To make the 4am comment, I suspect; @tigerjohn8 is on the West coast North America. can't help it but examine the clues people leave behind to uncover who they are. I'm a -5GMT person; no, I don't live in Cuba, nor the West coast South America.
debeers: ...
$BOOT- up 47.02% year to date Do you really think KKR and Jamie Dimon's JPMorgan are going to let this one tank? Really???. News to you maybe but not to SMMers because THEY WILL NOT
$MOV-Well of course it doesn't deserve to be on a list if you are ...
debeers: @Ajax4Hire $BA $FB $HAE $M $BOOT $MOV $MTN $RACE $STLD $GOOGL -I always edit my posts as the day goes on as more info is available. you also leave clues as to who you are. i try to keep you as up to date as i can and suggest you skip my posts if you feel they are dishonest in any way. They aren't. By the way, the local stock show is iust now posting about the FB kerfluffle. FYI Also, my typin g due to long nails iks horrendous and when I catch typos i fix them.
Ajax4Hire: @debeers $BA $FB $HAE $M $BOOT $MOV $MTN $RACE $STLD $GOOGL for me, it was the math problem that got my attention. 4am vs. 7:19am reported in my feed. oooo, a math/time/geography problem, now that is something I can get excited about. You could be posting from Pitcairn Island in the South Pacific or Baja Mexico. I could also be posting from Quito, Equador(site of the 1st Earth space elevator). Space Elevator is another great math problem.
debeers: $BOOT-sold it. Broke my heart. Below the 8day ma. gone. Would love to re acquire but if wrong/gone at least for now.
GOOSE: TRADES: $NKTR STC STOCK @62.60 Wasn't around to do better, but not complaining either. $NKTR BAL, (BOUGHT A LITTLE) @62.55, 63.45. 63.95. $HTGM STC STOCK @4.03 EDITED: $BOOT STC STOCK @23.92
Bob E: @debeers $BOOT I set an alert at 23.50. I want to see how it reacts at the 20 SMA! I think your analysis is spot on!
RedLeaf1: @debeers $NKTR $BOOT $PVH $MOV $M $BOOTbeing $LULU Thanks for your many informative, helpful posts. I am in several of your picks. :-))
greenpatrol: @issues $BOOT Das Boot has recovered nicely today. Glad I added yesterday. Thanks @debeers.
GOOSE: A TRADE: $BOOT BTO STOCK @24.76 An add. Same price I paid yesterday. Hi Mom.
JJS: @GOOSE $BOOT , I'm with ya, and the Hi too.
Margi1983: $BOOT @beers is again right!! Thank you so much as I'm long
fishing777: @Margi1983 $BOOT ....yesterday's PB was a healthy shakeout
GOOSE: @JJS $BOOT ;>)
Gmoore: $BOOT Thanks debeers, I added yesterday!
gwenzee: @Gmoore $BOOT Kicking a little a$$ today.
holtst: @debeers $NKTR $BOOT $PVH welcome back. your presence is the best trade of the day!
Margi1983: @debeers $NKTR $BOOT $PVH Thanks for the tip on $NKTR. Glad you are back @DeBeers. As the very old Nancy Sinatra song says, "These boots are made for trading..and that's just what they do"
debeers: @holtst $NKTR $BOOT $PVH -You are so nice---what a great way to kick off the weekend you are.
debeers: @gwenzee $BOOT --Why, Miss Gwenzee---that language sounds more like mine than yours.......
debeers: @holtst $NKTR $BOOT $PVH - You can come to the mo 'money, mo' money party any time!
debeers: ...
$BOOT now up almost 4.5% for the day so I've reserved an especially nice warm place for the pouters and doubters. Did I mention that their summer concert series is about to kick off??? Their summer Barn Concerts are about to kick off!!!
Oh, there ...
PJMR11: $Boot 20DMA has been good support here. Considering adding a little below if it gets there.
barbjim12: $BOOT massive drop in price. due to announcement of" closing of public offering by selling stockholders". What the heck is that? Losing my money! Can anyone explain. Thanks
shoredriver: @barbjim12 $BOOT .....?......
Bob E: @barbjim12 $BOOT From Investopedia: A secondary offering is when a company that has already made an initial public offering (IPO) issues a new set of corporate shares to the public. Two types of secondary offerings exist: the first is a non-dilutive secondary offering, and the second is a dilutive secondary offering. In a non-dilutive secondary offering, a company commences a sale of securities in which one or more of their major stockholders sells all or a large portion of their holdings. The proceeds from this sale are paid to the selling stockholders. A dilutive secondary offering involves creating new shares and offering them for public sale. Read more: Public Offering https://www.investopedia.com/terms/p/publicoffering.asp#ixzz5H5mUq000 Follow us: Investopedia on Facebook
sierramp: @barbjim12 $BOOT It sounds like a double negative doesn't it. That was announced on May 22nd so it's not the cause of today's pullback. I finally got on the $BOOT train yesterday and this time set a stop that didn't kick me out in the first 1/2 hour of trading. I don't think @debeers thesis hasn't changed. I'm holding.
debeers: @barbjim12 $BOOT -Are you serious???> There is a 23 buck floor in the stock. There are no more shares to be bought at that price. Ergo its the bottom. As of the opening bell 23.80 was the 8 day. Did you ever hear a presentation by these folks? Why not try that and then take a chill pill.
debeers: @barbjim12 $BOOT ---Please pull up the prior posts -- and it might be a good idea to get your timing down. If you are consistently 2 days late, and are waiting to be given info instead of doing the work, you will be many dollars short. We are all volunteers here and we are all trying to do our best for you. We didn't set the tariff policy and the temper tantrum to which the market is prone when it stamps its foot and doesn't get its way. To see the posts, go to the search and put the dollar sign then the stock and you can see what you've missed. I hope this helps.
debeers: $BOOT-The stock is up over 44% year to date and has no competitors in its unique niche. I will keep ALL of my opinions to myself on all trades from now on.Wish you all continued success.Bye
Spotdog: @debeers $BOOT I just logged in. Not sure what happened but I for one enjoyed your stock analysis and acted on many suggestions, e.g. $HAE. I hope that you won't be gone for long.
bwcarnation1: @debeers $BOOT Don't know what transpired that upset you but don't let a post from someone who may not even know just how valuable we all think you are to the forum and how much so many of us would certainly miss you.
jeffslm: @debeers $BOOT - Bye
Ernest: @debeers $BOOT To me, your post, and comment are very important. please keep continue.
Gmoore: @debeers $BOOT Please keep posting. I appreciate your information and then do my homework. They decision to buy is mine. With you and added.
Margi1983: @debeers $BOOT Please don't go silent. Your stock knowledge, timing, and wit are greatly appreciated by the majority of us in the Forum
greenpatrol: @debeers $BOOT Thanks debeers. Adding to my position today. Don't let the buggers get you down. We love you. The phrase "You can lead a horse to water, but you can't make him drink..." comes to mind.
JJS: @debeers $BOOT, your comments to the forums are invaluable. Youre smarter than most, well reasoned, thorough, and have a best seller sense of humor...with occasional sardonic twists. Youre good call record is exceptionally high, and I for one, would feel this forum would be depressingly poorer without your inputs. I can only think of one person who might have asked you to restrict your comments, and not put that on the forum as a post...sad and I hope this is corrected soon, as I will have to reassess my benefit here. JJS
holtst: @debeers $BOOT Please don't go. Your insight and witty commentary, is appreciated and enjoyed. thank you.You teach a great deal with your postings, a hardy thank you from this guy. steve
infocus: @debeers $BOOT Please don't leave. I was stopped out yesterday for a small loss. So what? That's trading. No one forced me to take the trade. It looked good until it stopped looking good. I appreciate your input!
issues: So what's up da' boot? $BOOT? Are we going to give the boot to the BOOT? debeers liked it but I guess she's gone silent on us. Oh well. I have a stop in place at $22.95. According to the things Dan has taught me the stop should be just below where it gapped up.
greenpatrol: @issues $BOOT I also have a stop below 23. 22.91 to be precise. The secondary was taken up at 23 and all the supply has been soaked up. I'm in until Das Boot either hits my stop or the target of 30.
issues: @greenpatrol $BOOT Thank you. I lowered my stop to @22.90 just below yours!
debeers: $BOOT-So yesterday I am at the San Ramon Regional Medical Center (don't ask) and it turns out that the DOU Director of Nursing is one John Patrick O'Brien who hails from Mineral Wells Texas where there is an institution called the Cowboy Church of M ...
barbjim12: @debeers $BOOT thanks for the report - boot scootin' news! Starter position.and watching
PJMR11: @barbjim12 $BOOT @debeers I also started a position yesterday.
infocus: @debeers $BOOT Looking to start a position today if it doesn't run away. Thanks for the idea.
debeers: @infocus $BOOT -It has a 30 target.
infocus: $BOOT Running away, Can't keep chasing. Order in if it pulls back, otherwise, missed opportunity :> (
bigbartabs: @debeers $BOOT ... thanks for the tip. We cowboys have a small number of items we buy... but we always buy them. I couldn't count how many pairs of Levi, Wrangler, Justin products I've bought in my life... but I could count on one hand the number of brands that come to mind any time I need something. I could probably count my lifetime cowboy hats... since they typically last forever. Getting rid of a good smelly stained hat, is like a root canal.
gwenzee: $BOOT @DeBeers Another reason to buy Boot. Thanks to DeBeers for getting me into this one. Country music star Miranda Lambert is pairing up with western and work wear retailer Boot Barn for a clothing line inspired by vintage and retro looks with a modern fashion edge.
GOOSE: TRADE: $BOOT STO 6/15/18 25.0 PUTS @1.25 I buy my stock the old fashioned way, by selling Puts. I don't always get the stock, just get the premium, or most of it and the stock, some of the time. ;>)
debeers: @GOOSE $BOOT That's -MY boy- As smart as is hair is wild. For the love of--- Just clean it up a little. You are so handsome. Would be nice if we could see more of your gorgeous face. While I am in nagaramma mama mode are you getting enough sleep??
debeers: @gwenzee $BOOT/$MTN -Well, YeeHaw. FYI, Gwennie, when the price of beef goes up, and it is ,and the price of oil rises and it is, Boot Barn goes up and the good news is that just like our Vail Resorts which is in Australia, pretty soon I see Boot Barn being in Australia where the leading moneymakers are now cattle ranches and recreation.. Seems like KKR and JPM knew what they were doing when they picked up those shares.. Aussie cowboys! We might have to make a "business" trip! If we do get an expansion, then the normal rodeo season won't apply.
infocus: $BOOT @DeBeers Yee Haw! Went out for lunch and arrived home to find a nice fill @24.48 on the dip while the sushi was being digested. Perhaps not cowboy fare, but now long a starter and currently in the money ;>) Thanks!
JBed: $BOOT $MOMO $MRCY all having good days today.
woodman: @JBed $BOOT $MOMO $MRCY - MRCY continues to work higher from the dumpster.
JBed: @woodman $BOOT $MOMO $MRCY Yep, and I have you to thank! Keep diving into those dumpsters, please.
debeers: $BOOT-2ndary at 23 and change now completely absorbed. BOOT now ready to kick some a---30 target. Oh, those yummy cowboys.:)
debeers: $BOOT-Homebuilders should be trending up and there go the Wolverine sales running out of the BOOT stores as well as all the cowboy boots as beef doesn't get cheaper but more expensive
debeers: $BOOT-On the morning of 5/15/2018 the maker of boots and western gear and jewelry had a stock price of 21.51 and the stock had an immediate spike in earnings when they reported that evening.. When that happened Spogli sold its shares and they were sc ...
holtst: @debeers $BOOT It is nice to know the Spogli shares were scooped up by JPM and KKR. I was wondering about that. I did purchase a little, on you notes. My own feet are too big for boots thanks!
debeers: $BOOT-rhrn .In my opinion by year end you'll have a 30 handle on this one.
Ajax4Hire: @debeers $BOOT $MU $HAE $INGN Meghan Markle(now Duchess of Sussex) was also on Deal-or-No-Deal as the number 24.
debeers: ...
$BOOT should reach 31 by year end because no matter what Jamie does, KKR is looking for that and 25% up from here ok with me.
$MU-was dressed to impress on the analyst day--and did.RBC says 80. Seeing everything from 80-100 here as other analysts we ...
debeers: $BOOT-When the largest holder (Spogli) sold shares JP Morgan and Jeffries bought them all up. They have already decided to make a 2ndary to be offered at 23-24. Holding through. I can tolerate 1-2 buck dip. If you don't already own them, at least you know the price to buy. The stock will be at 40 or more by year's end because it's in Jeffries and JPM interest to see that it does. That's how the game works chilluns.
barbjim12: @debeers $BOOT Thanks for the heads up. Am i one of the chilluns ?
barbjim12: @debeers $BA $BOOT $CE $DK $EL $HAE $MU $SIVB $STLD $VLO You da man!
debeers: @barbjim12 $BOOT -If you own it, yup. Now that I know the floor, I'll double up at the 2ndary.
debeers: @Wykeman $BOOT -STOP it. There's a floor here and you know it.5% is not a tank.
marrit: @debeers $BA $BOOT $CE $DK $EL $HAE $MU $SIVB $STLD $VLO Good morning, Boot Halted
DavidM: @marrit $BA $BOOT $CE $DK $EL $HAE $MU $SIVB $STLD $VLO I just opened a $BOOT starter-after you posted this.
debeers: $BOOT-doubled up at 23.10.
Wolf: @debeers $LULU $BOOT Looks like it may be setting up for a short or bounce Day trade. Below yesterday's intra=day low in pre-market.
jwstich: @debeers $BOOT @DeBeers What am I missing? According to MarketSmith $BOOT has 27.1 million share float and plans to issue 7.2 million shares. This represents just under 25% dilution of shares but stock is only down 4%.
debeers: @jwstich $BOOT -What you are missing is that when the largest shareholder dropped out that WAS the float. JPM and Jeffries scooped it up immediately with a planned 2ndary of betweeen 23-24. Then only a small # of the total will be available making the stock tougher to buy. They'll be investing in this growing co with great numbers. Neither buys 27% of stock with the idea that they'll lose money on it. They won't.
debeers: @jwstich $BOOT ---They scooped up all of Spogli shares.
shoredriver: @debeers $BOOT bet you would like to plant a boot in a few places, no??
issues: @debeers $BOOT any stops in place? The gap maybe the place? Thoughts my dear Debeers.
issues: Because of the insights of certain sagacious members (Woodie/Debeers etc) I bought got da' $BOOT with a stop at $22.75. Debeers, did you put in a stop? I took a quick $RUN position (stop running at $10.25), added to $LRCX with partial stop at $190! Thanks to those who post toasties!
debeers: $VLO/$BOOT/$CE/$STLD/$HAE/-Winners all. Semis down so adding to $MU $CE & $VLO will do the best over the summer but $CE has been in the book for a long time. $BA-even if Boeing settles with the EU for 1/2 of its grievance that's still 10B.
debeers: @Wolf $LULU --While $BOOT is up another 3% on top of the 14% up yesterday.@Sierraramp is in charge of buying out all the stores and he's doing a fantabulous job!!
Wykeman: $BOOT ...7mil share offering ...shares tanking.
debeers: REPORT CARD:I have no idea how your folks treated you. My folks wanted A's........ Math is a mystery but I can do commissions in my head ... go figure... Everything else mainly A's. Grade yourself every day. Be merciless. I am. $BA+3.17 $BOOT-down 2 cents because he had to go pee.2ndary coming. $CE 2.79 $DK 2.15 $$EL . 20 $HAE .53 $MU-My only loser--just mooserable -1.80 $SIVB 1.27 (to which I can only say hey Jamie and Lloyd how you doin'?) $STLD .44 $VLO 4.72
debeers: $BOOT-here's what you need to know--The short interest is immense---over 19% in this stock which blew away the numbers. That's not why you want to be in it. You need 1 small cap, based entirely in the United States that is in retail. This stock has only 31 stores mostly in the south and the west because---YEEHAW!!! that's where the real cowboys and the wannabe cowboys and girls are. This is an outfit (forgive the pun) where Jeffries already has a 30 tag on the stock. Wranglers, Wolverines think steel toed boots for cattle herding and construction and really fine apparel for all of us urban cowgirls. Country music is the most widely listened to music in the USA and country bars are the in places to be in the south. More to follow.LONG
sierramp: @debeers $BOOT They have what we in the west need for working cattle and sheep. Nice jewelry too.
debeers: $BOOT- and 1 more thing--- everyone is slobbering over Macy's and they did 6% comps. You wanna know what Boot Barn's comps were? 12.1%.!!! and I think they should tattoo it on all the analysts butts. Just sayin'
Boot Barn Holdings, Inc. is a lifestyl ...
debeers: @sierramp $BOOT -You are so right. Its a tough job and finally beef is going up. When I was in college I traded off with the large animal vet: he cared for my Westie pups and I was on call when a cow was in breech to go elbow deep into her to help deliver the calf. hardest working folks I ever, ever met.And unquestionably the nicest.
Visit the Trading Forum to join in the discussion.
| | |
| --- | --- |
| Stock Price | $USD 27.53 |
| Change | 1.47% |
| Volume | 641,052 |
Boot Barn Holdings Inc operates specialty retail stores that sell western and work boots and related apparel and accessories. It operates retail locations throughout the U.S. and sells its merchandise via the Internet.
Request Video of BOOT
Already a member?
Sign in here.
Earnings
November 1st, 2018 - 2019 Q2 Earnings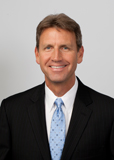 Dan Fitzpatrick
Stock Market Mentor gives you EVERYTHING you need to succeed in the market; all in one place. How easy is that? Dan Fitzpatrick and his elite community of traders share trading ideas, strategies and much more. Dan Fitzpatrick--a world class Technical Analyst, trading coach and regular CNBC contributor--gives you access to all of this with a 14 day FREE membership. Get started TODAY and start trading better TOMORROW with the following premium content:
Nightly video Strategy Sessions with a game plan for tomorrow
Got a stock you want Dan to look at? Just ask.
Patent pending video alerts instantly delivered to you when one of Dan's trading signals is triggered. This is not your typical price alert. This is a short video explaining the action you need to take to make money. No more "Woulda, coulda, shoulda"
Access to over 58,600 stock analysis videos
Access an ever expanding library (58,600) of educational videos that will save you time and make you money
Join a team of friends and traders that have one thing in common; a burning desire to succeed.

Become a Member Today!
Gain immediate access to all our exclusive articles, features, how-to's, discussion group and much more...
Satisfaction Guaranteed!
Your Stock Market Mentor membership comes with a 14 day, no questions asked, 100% money back guarantee!