Amazon.com Inc. (NASDAQ:AMZN)
Bands Volume 200 SMA 50 SMA 20 SMA Videos Alerts Articles Events

champ: #AP is reporting that #Black-Friday sales, started with lines as early Thursday afternoon...#Despite the huge bounce in online retail sales and are reporting that orders pick-up from Thursday to Friday...#increased-73%, that is a positive sign....for ...
champ: @woodman #Good-Work --- #Retail-Sales-Reports --- Thats for sure, real interesting. Monday is a test day...off around this current support level....and the $DJI...is sitting right above support. Need positive #Black-Friday-sales-news and weekend sale ...
grcjr: $AMZN $NFLX $NVDA jump at the open
champ: $PLCE $CRI ---- Posted on these retailers.....could work...they were talking about retailers this morning and $PLCE was one of the top picks on the list...in the pre-market on CNBC.....but #be-aware....like everything else, they will also zig-zag...on all entries.... have to be able to handle the zig-zags...and the retail sector investors/traders.....are more or less waiting for News...on sales....before the sector starts to settle-in....and $AMZN is the leader of the pack...but some of the others could be a little easier to hold....however, all entries are really hard....and #nothing is easy.
champ: $AMZN --- Next decision on this stock for me is....what size core position, do I want to swing into.... Cyber-Monday's open.... there will be breaking news on sales over the weekend....also on #Black-Fridays sales ....Retail Sales are going to be the #main-Focus for Investors....and Traders, on Monday. The street is guessing sales should be really large...and on-line retailers could break records...$AMZN and $GOOS are in play, for sure....$AMZN is sleeping today but was $20 higher ...and is just waiting for News, is my guess. $GVA @ $51.90...this low volume #infrastructure-stock is also working again...after that major move on 11/7...most took profits, I did....back-in with a new spec position this morning...and I'm guessing this is insiders and locals...could be the buyers...or Politicians.
champ: @Robert1965 $OLLI --- I did not swing any Day-Trades....but I'm watching for entry...I'm holding positions in $GOOS $PVH and $LULU....also $AMZN and $URI
Brian_M: Interesting to note that $AMZN made a higher low on RSI during the lower low put in yesterday. Also made a higher low within the bollinger bands. Some positive divergences for what it's worth. Price still needs to dictate the next move but it looks like the sellers may be exhausting on $AMZN.
debeers: @Brian_M $AMZN -Thanks so much for this. I so appreciate your analysis.
champ: $AMZN @ $1520 ---- It is hard to be in the markets without holding a little of this stock. I'm back to my last years trading plan, that I posted last year on this stock, at this same time. It worked last year and it should work again this year...is ...
spmeyers: @champ $AMZN #guess #zig-zag same pattern as late Oct seems to be developing, which implies a move to the 20-day or higher; most likely the 200-day will cap any rally, unless G-20 brings significant 'peace' to trade war
Brian_M: $AMZN if it gets over $1534-35ish this may run to the upside. Big "IF" that area has been a break wall recently.
spmeyers: @Brian_M $AMZN same pattern as late Oct
champ: @spmeyers $AMZN #guess #zig-zag --- We never know what is going to happen but I'm trying to be long term...more than a hour, I might even make to the end of the day...but I have already taken partial profits and I'm trading around my core day trade positions. Good luck and I will not be swinging my full core position, I don't really know what I will be doing, it is up to the markets...it is not up to me. Like I tried to explain in my other post, I don't know what is going to happen, know way for me to know. But the bottom line is.....I have to see some type of pattern, before I swing high risk but I might swing low risk...small size positions but only after taking profits LOL
champ: $AMZN @ $1,516...on the close ---- My #Trading-Plan-on-AMZN and other stocks, that I want to hold positions in, without taking losing on profits earned. --- I'm going to swing a new core positions ....because the retail news flow is so strong.... ...
DAN: $AMZN $NVDA -- oversold rebounds here. Stop below the intraday low.
Brian_M: $AMZN is sitting at the 1st real test point the prior low at $1476
geotheo: @DAN $AMZN $NVDA Both still above the VWAP
Brian_M: $AMZN has a nice W bottom intraday at $1450 on a 1 min chart
champ: $AMZN ....nice entry this morning.
champ: $AMZN up around $100 now... off the low....for those that do the math, that is huge profits....still holding.
champ: $AMZN-----OUT....for now...@ $1520.
champ: $AMZN @ $1526 ...new move...off of $1505...1/2 size for now.
Brian_M: @DAN do you think the market in general can go higher today? Seems heavy even with the help from $AMZN, $FB, $NFLX, $NVDA
champ: $AMZN....#Market-Direction ---- CNBC just made a comment about this stock...saying the markets are selling off...just look at $AMZN....and was using this as a example..and.the stock was down only $3.00, at the time ...after climbing $90.00, off LOD. ...
riskmanager: @champ $AMZN #Market-Direction #drop-the-markets #Day-trading-opportunities #new-trading-opportunity #never-know Seems like CNBC wants the market to tank and is doing all they can to accomplish that goal.
Brian_M: @riskmanager $AMZN #Market-Direction #drop-the-markets #Day-trading-opportunities #new-trading-opportunity #never-know When the market crashes I'm sure ratings increase
shoredriver: OT....anyone catch Grasso on CNBS a few ago.....skinny is he is looking at 2532 as to where SPX needs to go and as a reference $AMZN has about 28% of air to let out....at least in his view...FWIW.....
DAN: @Brian_M $AMZN $FB $NFLX $NVDA I think it's done. Tomorrow is the day before Thanksgiving and I can't imagine many traders wanting to take more risk at this point. A trading bottom looks like it's been put in -- but that doesn't mean there's more upside from here. I think this was a nice relief rally...but not really "THE" bottom. Might turn out that way, but this didn't feel like true capitulation today. Maybe a little bit...but wasn't seeing blood in the streets.
champ: @DrScience #CNBC ---I don't really care what they say or do...I'm just talking about daily direction, they are always negative, it would be nice if they would say something positive, for a change ...like #AMZN had a great turn off of LOD, instead of saying something stupid like what they said this morning ...look at $AMZN, the markets are selling off.... when $AMZN was only down $3.00.... but honestly, I don't really care what the hell they say....and there is know real reason for me to..... but I do flip over once in awhile, for a few minutes.
Brian_M: @shoredriver $AMZN So he thinks the S&P has to fall a little over 4%, but $AMZN needs to fall another 28%? Could happen just seems like wild conjecture on his part.
Brian_M: $AMZN is squeezing on the 5-min chart intraday. Waiting for a resolution. Be nice to see it resolve to the upside but never know...
Brian_M: @Brian_M $AMZN Getting tired of the doom and gloom from all the talking heads
shoredriver: @Brian_M $AMZN $AMZN...think it was in the 1200's 10- 11 months ago.......
CraigReynolds: @shoredriver $AMZN Recorded and followed Grasso's stock trades he mentioned on fast money for a few years. I have stopped wasting my time.
Remington: @CraigReynolds $AMZN Grasso praying and pushing for his own great entry for his kids
champ: $AMZN is a trade....thats it, for me... and I would never swing this stock, in this type of market, there is know real reason to....for me.....I'm guessing shorts should cover going into the close...but you never know....maybe not.
shoredriver: @CraigReynolds $AMZN And now you have all of us experts here in the forum.......
BobbyG: @Brian_M $AMZN Always leave it on mute. I only use the outlets to see all of the indexes and sectors flashing in real time.
Wykeman: @CraigReynolds $AMZN followed all of the fast money crews trades years and years ago. Not one of them is better than 50/50. Dont waste your time on ANYTHING they say. Everyone on TV pumps their own interest. When they started posting there disclaimers, they would pump each others positions.
woodman: @Wykeman $AMZN - the thing is, being better than 50/50 is a rarity among a great majority of analysts/stock pickers. Studies shows their results often to be terrible and, at best, very mediocre.
DAN: @Brian_M $AMZN 8-) They're always bullish at the top, bullish on the way down...and finally, when retail traders have lost all their money, the talking heads start thinking that something's really wrong with the market. It's been that way for more than 20 years. Very predictable.
Brian_M: @shoredriver $AMZN Very well could be back there but my guess is the S&P will be a lot lower than 4% off if $AMZN is down another 28% from here.
DrScience: ...
OK. Let's try this... I shorted $IWM this morning, and was stopped out on the rebound between 10 and 11AM ($AMZN and the rest of the major names went along for the same ride). But, $IWM failed a second time at yesterday's low, and I re-shorted $IWM ...
Wykeman: @woodman $AMZN exactly my point. Flip a coin, throw a dart, better results than them.
rachel: ...
$AMZN – high volume reversal...right up to yesterday's floor. Bumping its head on Hell's ceiling.
$AAPL – now down 25%. Consider the tax implications vs. profit give back.
$ADBE – oversold bounce. Shorting opp if it ...
Brian_M: Missed the move down in $AMZN kind of surprised but it looks like this wants to go back below $1500 with that move lower. It broke through the low set on Thursday and must have taken out a bunch of stops.
champ: @Brian_M --- That housing report dropped the markets...$DJI....that could have been spec entry on many stocks...$AMZN at around $1534, for me...and others, we will find out real soon....
DrScience: ...
The good news (for now) is that the stock is above the recent low of $9.05, and volatility is contracting, returning to more normal levels. The bad news is the three largest holdings in the fund (as of SEP 30th) are $MSFT $AAPL and $AMZN, and with ...
cb: $AMZN picked some up
marrit: @cb $AMZN me too. In at 1515.50. Lets see.
Brian_M: @cb $AMZN Didn't expect to see $AMZN down 5% today when trading started for sure. Seems a little extended but looks like this will touch $1500 today
cb: @cb $AMZN Key here is to trade small let them have room to work
Brian_M: @Brian_M $AMZN That may be the low for today. I am in for a trade
cb: @cb $AMZN and buy more on the way up
champ: @DAN --- I believe your right....$AMZN could be the clear winner out on the group.
rachel: ...
$AMZN – this is not where you want to be.
$AAPL – Lower low. This AAPL is falling from the tree. Lots of flashing yellow lights.
$NFLX – House of Cards pattern.
$GOOGL – bears winning.
$SQ – are you still long?
$ZUO & ...
champ: @mrmike $NVDA --- Is he going to be on today...do you have a time..? He doesn't recommend stocks on CNBC...just comments about his thoughts on market direction. On $NVDA, this stock dropped because of #disappointing-results-and-guidance, this is not a sell the news event, on fair ER results, this is dropping for more than a few #negative reason. It will turn at some point but it could take weeks or even months, negative guidance, really means move on and let traders chop-up each other. However, there could be a bounce trade, hanging around....but this is a waste of time, to be watching for now. $AMZN could be one of many to watch, for entry at some point, this most always pays off....this just zig-zags with the matkets.
mrmike: @champ $NVDA $AMZN #disappointing-results-and-guidance #negative in the 2:00pm hour. I got in late,167.00, but I'm gonna hold till the last hour today.
cb: $AMZN been working today
champ: @cb $AMZN ---- I don't know about working...but it has been zig-zagging and I have a new entry position....need the shorts to cover before the close....and I'm now guessing that they will.....but I could be wrong, that also happens.
cb: @champ $AMZN yes agree, been in and out a couple of times today, next week should be interesting
bsieling: @mrmike $NVDA $AMZN. I got in late as well. Stop is at 162.95... hasn't hit it yet but probably will. Guess. I was late on this one
BocaRick: $AMZN drop below 1.550 for a few minutes. now 1,553
champ: $XRT @ $46.11....$AMZN $1,550....looking better....real nice just to be.... waiting and watching for entry
mljbaer: $AMZN ..Does anyone think 1546 was the low for this down move?
champ: $AMZN could be a nice bounce set-up, I have a position and I might swing part....
champ: @bigbartabs --- I'm going to swing my same positions ...$FXI$TCEHY $KWEB $GOOS....and I added back $BABA.,..small size....will swing part on $AMZN
cb: @champ $FXI $TCEHY $KWEB $GOOS $BABA $AMZN long AMZN
rachel: ...
$AMZN – higher low
$NFLX – higher low.
$OLLI – not even close to being tempted to buy this stock. It's off my watch list.
$SCVL – flush before earnings. Watch tomorrow. Big gaps shouldn't be bought.
$IYZ – ...
DAN: The entire expanded "FAANNG" complex is now below their respective 200-day moving averages.

$FB
$AMZN
$AAPL
$NFLX
$NVDA
$GOOGL

These are all under big and persistent distribution. Generally speaking, if you are holding these stocks, you ...
cb: $AMZN bought some
cb: $AMZN this bird is trying to fly should be good for a turkey shoot
bigbartabs: @cb $AMZN ... if it flies like all the turkeys in my yard every day... shouldn't be hard to hit. The dogs can't even scare them off.
cb: @bigbartabs $AMZN LOL !! 😃
rachel: ...
$AMZN – I would short this on any move back to 1700.
$AAPL – Above average volume over the last 3 days. All selling. OF last 9 days, 7 were down, and 5 of those 7 were on heavier than average volume.
$NFLX – H&S? Looking like ...
Richlion1: Any thoughts on $AMZN. I think I'm caught in a bull trap. Thanks
DAN: @Richlion1 $AMZN I am short.
Richlion1: Okay I guess I got caught on the wrong side of the trade. @DAN $AMZN
DAN: @Richlion1 $AMZN What day did you buy, and at what price? I don't need to know number of shares...Just want to see if I can help you out so it doesn't happen again.
cb: @DAN $AMZN are you looking to add if 1650 breaks? As I see some support there, do you see it testing a promenant level at 1600? Thanks
DAN: @cb $AMZN No. I would not be adding to a short in this market. The snapbacks are pretty violent. I keep shorts on a tight leash. And I don't press it. You make most of your money on the long side.
champ: $AMZN ....I had entry near the low....now I will see if it holds.....so-far it is working....
BobbyG: Intraday VWAP's are on deck for $AMZN, $SPY and probably others. For the day traders watching.
rachel: ...
$NDX – $AAPL/$AMZN…that's all you need to get this index falling.
$AAPL – see LITE below. Testing 200-day MA. This is a BIG test. A HUGE test.
$ISRG – typical.
$NVDA – earnings on Thursday
$MSFT – same p ...
cb: $AMZN anyone picking up any of this RHRN.
Reif99: Big bull/bear struggle just above 1700 in $AMZN. Think the bears are gonna win, but we'll see.
Reif99: @Reif99 $AMZN Wrong about that I guess
MtChet: @Gary $AMZN $SPX $DJI $MDY $IWM $NDX $DXCM $OLLI $TNDM $LFVN $ULTA $MCD $ROST $ESRX $UNH $HUM $PFE $NHC $VICI $KMG $HCKT $ROKU $MED $Z $ALRM $WTW #NOTES @Gary- Where is the link to the webinar?
grcjr: $DIS earnings after the close today. My primary questions: - impact of Hurricanes on Disney World, Epcot, and cruise ship (projections are hurricanes to continue to increase severity and frequency) -impact of merger including estimates on spending to build out streaming (were it me I would consider buying time from $AMZN 's AWS, $GOOGL, or other to start)
Bob E: $AMZN @Dan I'm temped to buy $AMZN RHRN! It is barely above the 200 SMA, just below the 20 SMA. However, it is $164.56 below the 50 SMA. That is 164.56 that I don't want to miss out on! Some help please Should I buy it here or wait?
champ: $AMZN.....nice move...
Wolf: #Stop-while-ahead $GPN + .10, GNC short .11, $ALGN 11/9 35 call 2.00, $AMZN 11/9 1680 call 4.00, $ETSY 1.20 (thanks @Dan). No losers.
champ: $AMZN...up $73....watching closely....might add.
Robert1965: @champ $AMZN I thought about 1700. missed it
champ: $AMZN ...following the market ....clean break thur $1,700...could have legs , don't know...?@ $1,720
champ: @Robert1965 $AMZN ---- Entries are not easy, thats for sure....$URI still dancing around.....trying to zig-zag even higher. Traders are at #Work everywhere....
woodman: @Robert1965 $GOOGL - $MSFT +3.7% $AMZN 4.9% $NFLX 4.3%
DAN: @Bob E $AMZN Sorry Bob. Just saw your post. You have to define your time frame for AMZN. I bought some stock this morning, but it is because of the weekly chart, which shows a lot of upside. So it's not a daytrade or really even a swing trade. I think AMZN goes higher over the next month, though, of course, I could be wrong. But it's a pretty jiggy stock, so it'll be a ride.
jeffslm: @woodman $GOOGL $MSFT $AMZN $NFLX - I, unfortunately, sold a big chunk of my long-term NFLX position based on the "Sky is falling" commentary. Nobody to blame but myself but still very unhappy about it.
champ: $AMZN HOD ...don't know where this is going either, I'm just along for the ride, for now.... it is moving in the right direction.
Visit the Trading Forum to join in the discussion.
| | |
| --- | --- |
| Stock Price | $USD 1,631.56 |
| Change | 0.75% |
| Volume | 3,069,870 |
Amazon.com, Inc., serves consumers through its retail websites and focuses on selection, price, and convenience.
Request Video of AMZN
Already a member?
Sign in here.
Earnings
April 25th, 2019 - 2019 Q1 Earnings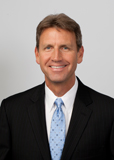 Dan Fitzpatrick
Stock Market Mentor gives you EVERYTHING you need to succeed in the market; all in one place. How easy is that? Dan Fitzpatrick and his elite community of traders share trading ideas, strategies and much more. Dan Fitzpatrick--a world class Technical Analyst, trading coach and regular CNBC contributor--gives you access to all of this with a 14 day FREE membership. Get started TODAY and start trading better TOMORROW with the following premium content:
Nightly video Strategy Sessions with a game plan for tomorrow
Got a stock you want Dan to look at? Just ask.
Patent pending video alerts instantly delivered to you when one of Dan's trading signals is triggered. This is not your typical price alert. This is a short video explaining the action you need to take to make money. No more "Woulda, coulda, shoulda"
Access to over 60,800 stock analysis videos
Access an ever expanding library (60,800) of educational videos that will save you time and make you money
Join a team of friends and traders that have one thing in common; a burning desire to succeed.

Become a Member Today!
Gain immediate access to all our exclusive articles, features, how-to's, discussion group and much more...
Satisfaction Guaranteed!
Your Stock Market Mentor membership comes with a 14 day, no questions asked, 100% money back guarantee!