The Andersons Inc. (NASDAQ:ANDE)
There are currently no videos for this stock.
To request coverage of this stock, please click the green request video box on the right.
Bands Volume 200 SMA 50 SMA 20 SMA Videos Alerts Articles Events

woodman: @traderbren $CZZ $BGS $SJM Full list of #FoodandBeverage stocks that caught my eye this morning (SJM was on there): $CZZ $FIZZ $SNAK $CALM $BGS $INGR $BREW $POST $ADM $BG $SJM $CPB $SYUT $SAM $ANDE $FLO
Aragorn: $MGT been a great daytrading vehicle. I go in flat everyday but I have been trading it. Up to $5.35 today. $MTSI down at a support line watching for a reversal NP $ANDE up 6.36 probably a short watching fro a gap and reverse GL everyone still not in the swing yet, lots going on with th e move still so not really around much. Fitzpatrick rule 1 and 2 - Don't Lose Your Dough
pcotton: ...
$ANDE - phase 3 bounce off 50, decent followup candle
$ARII - big earnings beat spike, mild pullback showing support
$BNCL - earning beat spike, pullback and uptrend, pb to support at 8ema
$ENTA - broke above 3-mo base high, open sky above
$ENTR - h ...
pcotton: #scan #bottomUP - Ones I bought recently were down a little but didn't do that bad yesterday, ie $AMCC, $ANDE, $ASPS, $CBI, $CRS, $KBR, $KMT, $MSCI, $TAHO, $UTEK. Here's today's list: $AA $AMCC $ARII $BCOR $CLF $FOSL $JOY $KMT $RPXC $SCHN $TAHO $TWI $WCC
pcotton: #scan #bottomUP - $AMCC $ANDE $DOV $FOSL $HTH $I $KBR $KMT $NUE $RPXC $SCHN $TAHO $TIVO $TWI $VMI $WCC
pcotton: #scan #bottomUP $AMCC $ANDE $ANF $ARII $DECK $DOV $FAST $HTH $HUN $JOY $LAYN $MDRX $MU $NUE $RATE $SCHN $SFL $TAHO $TEX $TRMB $TWI $UTEK $VMI $WCC $XOOM copyable: AMCC ANDE ANF ARII DECK DOV FAST HTH HUN JOY LAYN MDRX MU NUE RATE SCHN SFL TAHO TEX TRMB TWI UTEK VMI WCC XOOM
Tr8dr: $ANDE still working
Tr8dr: $ANDE Taking a shot, up today
dunsek: #PenaltyBox #Potentials $NUE $DOV $PBA $ANDE $AREX and like @Hwyflier mentioned, $AKS and $CLF long $AKS
msb: $ANDE - I posted this one yesterday as a potential short. It looks to be rolling over.
msb: @dkoran $CAT, $ANDE - It was hard to be patient with this one. I think the market is finally recognizing the weakness in the fundamentals. The market character may also be changing as the QE liquidity is drying up. Every other time the Fed liquidity programs stopped in the last 5 years, the market corrected. Another one to watch is $ANDE. It has had a huge run and looks to have peaked. I am short.
Tim S: Notable earnings after Tuesday's close $ACGL, $ANDE, $BDE, $CALX, $CEB, $CNVR, $CRL, $CSOD, $CUTR, $CVA, $DIOD, $DVA, $EEFT, $EGN, $FEYE, $FOSL, $FRT, $HTS, $JIVE, $MKTO, $MRIN, $MX, $PHH, $PKG, $PL, $QDEL, $RLOC, $RPXC, $SCI, $SGEN, $SGMO, $SKT, $SSNC, $TRIP, $TRMB, $TWTC, $VSAT, $WSH, WU
Tim S: Notable earnings after Wednesday's close $ACLS, $ACXM, $ALNY, $ALSK, $AMTG, $ANDE, $ATO, $ATVI, $AWAY, $AWK, $BALT, $BIOS, $BKD, $CBS, $CECO, $CKP, $CLR, $CODI, $CPE, $CTL, $CVG, $CXO, $CXW, $DCTH, $DGIT, $DK, $DVR, $DXCM, $ENS, $ERII, $EVC, $FLTX, $FTK, G, GA, $GNK, $HIMX, $HNSN, $HT, $INWK, $IO, $LPSN, $MAA, $MDLZ, $MKL, $MRIN, $NDLS, $NVTL, $OAS, OILT, $OSUR, $PDLI, $PHH, $PMT, $PMTC, $PRI, $PRU, $QCOM, $RIG, $RJET, $ROSE, $RST, $SCTY, $SLCA, $SN, $TCAP, $TEG, $TPX, $TS, $TSO, $TWTC, $UHAL, $WAC, WES, $WFM, $WG, WTI
Tim S: Notable earnings after Tuesday's close $ALJ, $AMTG, $ANDE, $ATO, $AVNR, $BID, $BIO, $BMR, $CAR, $CF, $CHRW, $CHUY, $CSC, $CSOD, $DGI, $DGIT, $DIS, $DPM, $DVA, $ENOC, $ENPH, $EOG, $EXEL, $FSLR, $FST, $FURX, G, GA,GDP, $GEOS, $GEVO, $GIVN, $GLUU, $GPOR, $JAZZ, $LQDT, $LYV, $MCEP, $MED, $MRO, $NUAN, $OAS, $ONTY, $ORA, $PRI, $PZZA, $QUAD, $REXX, $SD, $SLTM, $SNTS, $SPRD, $SYNC, $TESO, $TWO, $URS, $VSAT, $XNPT, Z
jojo1480: ADM- @bullmoose, take a look @ $ANDE, stock plunged in sympathy with $ADM earnings release. I mentioned to short $ANDE when $ADM er came out. $ANDE report earnings on 08Feb ahs. No Position.
jojo1480: ...
Steel Stocks- the following have been following, but with 2500+ stocks in my database, just don' t have the time: $ZEUS IIIN $CRS and $ATI (VSqueeze developing). A State of the Union play might be $ANDE, ethanol- storage, transport, producer, etc..h ...
marinol: $ANDE - technically looks pretty good here @36.45 as a mini channel - with nice clear risk reward parameters
lclarkc: $ANDE - @marinol - I see a trading box of 36 to 41 and might be interested above 37, and ride to 40. But, all my moving averages are moving down, the weekly down trend is in tact. My 1 hour momentum indicator is negative. No position, all cash and waiting.
kneeboy: Lower Bollinger Band Breaks - I often screen for stocks where price is below the lower BB. Playing the statistical game. Interesting this weekend that many Mentor stocks covered recently are there. Sign of the real market weakness, rotation, or leading indicator? Who knows, but an impressive list. Take a look and set alerts for signs of buying. Many more previously strong stocks close to lower BB; i.e., $CSX, $EMR, $EOG, $DIS, DOV. Below the lower BB - $DD, $DE, $JPM, $ANDE, $CNH, $WLT, MEE, $GS, PCX, $BTU, ACI. And the whole steel industry! Obviously, lots of overhead pain in these charts. But if sentiment about global growth changes, I have to think these stocks will participate.
mingvivien99: COO--@Hwyflier, thank you for your analysis and comments on 3/26/11. I did quite well on this stock, and picked up more shares as you suggested when it reached new high. I took profit on 2/3 of my position off the high on Friday, and was thinking to re-load but did not pull the trigger at the close. If it trends higher on Monday, I will add back 1/3, but do you place stop on Friday's or Thursday low? I am still holding $SMT, $OREX, SOA. May be my stop is too loose. I sold my calls on $WTW, but still holding the 65 put I sold. I am holding the 115 and 125 put I sold on APA. I am long $CHK, MEE, $ORCL, $ANDE, and HGSI.
vitaly077: $ANDE - Take a look. Looking for a sign of buying around here.
vitaly077: $ANDE - Keep an eye on this money maker pattern. $ANDE looks strong with a multi-year break out. I have mentioned $BG prior looking at daily BB expansion as well but $ANDE has a better looking weekly. I think both are fine to buy.
kneeboy: $ANDE - I think the livestock producers are all off due to the rising price of corn and wheat that's going on.
jamesg: $ANDE - Looks like it's coming out of a volatility #squeeze. I started a small initial position at 32.66 with a 30.70 stop.
scottto: $ANDE - I agree. I'm in for a $3 profit right now but "riding the bull" with a profit-protecting tight stop about a buck higher than yours. If/when I get stopped out I'll be looking to reload on additional upward momentum or somewhere around the 20dma once it starts catching a bid again. @Scott
jamesg: $ANDE - yes, I'm just getting started and I wanted to give it some room. I have often been stopped out just after initiating a new position. Lately I have been giving new positions more room to move without too much damage. If it continues to run in the right direction I will scale in while adjusting stops to protect profits, if and when they do occur.
strucman: $AMAT, $ANDE, $CHU, @JM - I started a small position yesterday just because I liked the way it looked with the extremely widening BBs. It's gapped up today on the $INTC earnings and I've added. Its morning low just touched the #200ema and looks to be off to the races. It's nice to see a trade actually works the way you expect once in a while. I also started a position in $ANDE yesterday. I'd like to add to it as well, but am concerned about resistance around the 29 level. Anyone have any insight on this one. Lastly, I'm looking to add to my position in $CHU, but this chart looks like braille to me. Is this last few days a snapback or something real?
m_snoby: The only thing working for me is my Long $BAC position and my short of ANDE. My thesis is that this is a volatility #squeeze with a resolution to the downside. Keep in mind I'm a newbie. $ANDE chart along with the overall market just seems like a good short. BTW this is my first short. Matt
phxpeh: $ANDE, former forum favorite - got stopped out a week ago, just checked on it...boy did it fall on its face...OBV went to zero...stock down 20% in 8 trading days...wow.
m_snoby: $ANDE - $FWLT Hi all, I've been sitting on my hands for the past couple of days. Every time I try to take short entry I end up self doubting and watching the opportunity pass. I definitely have not been in sync with the market. That being said, here are two things I've been looking at and any feed back would be appreciated. $ANDE - has been holding up like a @champ in a volatility #squeeze. However today on a day where the tape is up for the most part it is starting to break down. I'm going to put a price alert on this dude and attempt to short if he breaks down below: $27.40. $FWLT - Is it wrong to look to start a short position at $19.80 with a cover stop at $20.27. Or did I miss the boat on this short position? Thanks for any input, Matt
trdollar: $ANDE Looks like a teapot ready to pour out right about now. Anyone selling positions today? Anyone buying?
phxpeh: $ANDE - still in a vol sq, and seems to have rebounded to sma20 on big buy order 10 minutes ago...I was stopped and bought 1/2 position back with tight stop...OBV coming down, but still very high...
phxpeh: $ANDE - stopped again...now waiting to see if it hits lower BB @ 27.63 and see...very treacherous market...
trdollar: $ANDE I feel like the volatility #squeeze should have happened. The stock is up at least 100% this past quarter, and that #squeeze is not going to resolve to the upside now. If it would have opened higher today and made it to 31.60 and stayed there, I'd be with you. I feel like there's strong resistance above and plenty of space below. Plus, I'm not a fan of double tops or lower highs.
trdollar: $ANDE - Big reversal $ANDE is looking like a heck of a buy after a reversal from close to the 20MA. Any thoughts?
rs1607: $ANDE looks great. I also like IPSU.
dmooney9: $ANDE TCK NFLX- $ANDE trading at top of range today showing bullish support in a crappy day. Added to position, now at 1/2. Also did a $NFLX trade and wrote covered Dec 40 calls for $5. 12.7% return if called. I think there are some things to do today in this market. Also watching $TCK closely for adding to position. Missed yesterdays top and not happy about it.
phxpeh: $ANDE - added on the dip...its one of the few green numbers on my sheet...looks like th #squeeze is resolving to upside so far...
Junior: $ANDE - Is anyone concerned with the double top at 31.60's (now and June 8,9)? I have price alert set at 31.80
trdollar: $ANDE Double Top I am concerned about it, but I like the uptrend into resistance. I am setting a tight stop on it below $30.90 (I just got a small position in @ 31.04). If I lose $28 bucks on this trade, so be it. But, my thesis is that the uptrend in the stock will push it through resistance, because when it came down hard today, it went back up just as fast. It's what @Dan talked about with $YHOO a month or so ago. Sadly, that didn't pan out. Let's hope for something better, here.
phxpeh: $ANDE - is in a vol sq...the prior high is resistance...strong performance though on a tough tape...
dmooney9: $ANDE trading at 31 now and the RSI is 68 going into oversold territory. But most of May the RSI was over 70. Setting stop under 20 day 29.60 so i wont get stopped out easily.
dmooney9: @phxpeh- so you are recommending a lower stop on $ANDE to 29.49? Thanks for the advice. I'll do that. I hate those manipulative spikes. I suppose it shows strength in the stock when these happen.
dmooney9: $ANDE was a favorite not long ago and going into what looks like a #squeeze with 20 day support. No sellers looming overhead. Any comments?
stevied1021: dmooney9 good call on ANDE; fyi $LNN up big on earnings so it should bode well for $ANDE going forward.
rob: $ANDE dmooney. Bought @ 29.29 last week with a stop below the 20dma which it has been hugging. Looks strong/ Let's see it it breaks and holds above 32. Rob
fstern601: $ANDE - IBD would give $ANDE a buypoint of $31.98 (now $31.430: so the recent base almost completed. Volume has been increasing. I have a small position. Short interest 12.08% of float. BB's fairly close. The price is above all the moving averages (which are sloping upward). Also, there is not much overhead resistance. Up almost 5% today. I think it is very appealing here. I might add to my position, although I would like to get a better price merely out of discipline (as @Dan would say).
m_snoby: $ANDE Need a little help, I bought yesterday at $30.03. I have been patient and I'm watching the close to add to my position. The volume is increasing here at the close , but the price isn't moving much. I can't tell if this is bullish or not. Thanks for any help, Matt
DAN: ...
I love seeing that people are actually following stocks that I've featured...but that I don't feature every single day. $ANDE is the most obvious one...and I think it's poised to move higher from here. Just a beautiful pattern!

Also, I received ...
rs1607: $ANDE has been great. Starting to look at IPSU. Rob
scrabbie: $ICE - I agree with @Bob. A lot of charts look like this where they've been in an uptrend above the 20 dma, but have then pierced it to find support near the 50 dma. I think it portends some more consolidation, so I'd wait and watch. Today feels like a Friday (not much to do here, but take profits). I'm not anxious to buy anything given where the market is on the chart below the 20 dma. It feels like a churn for a little bit here. It's frustrating, sitting on my hands is but the few positions I have are holding their own (HTS, $IGA, $ANDE, UTF) since I'm sticking to higher yielding issues in this sideways market.
rs1607: I would like to see $KOL get back above its 20-day EMA and hold that level for an hour or so before jumping in. I know it's boring but looks like a volatility #squeeze in Kellogg (K). Also, $ANDE continues to work for me as recent sideways pattern looks like nothing more than a little profit-taking.
rs1607: $ADM looks like a better short than ANDE. I would have to see $ANDE drop below 28 before getting short, but I am a little disappointed that it couldn't move through 30 this morning. I trimmed back a bit after the second attempt to break 30 failed. Who knows, maybe this is the day that $ANDE stops working.
rs1607: vitaly077-Thanks for the heads up on ANDE. I don't know when it's going to happen but when $ANDE stops working it's going to really get whacked. There is no support between 19 & 28. I'm keeping my eye open for that.
Junior: $ANDE - vitaly, nice call on this. I never got my ordered fill, missed by a couple of pennies! Good luck!
bronco96: $ANDE - I have not been using stops on ANDE. Find it to be a bit like MDR. Took run profits at 30.60 last week. Letting rest ride for now. But, keep a good eye on it.
phxpeh: Top down: commodities rollover, sector rotation? The commodity, metals, energy, oil related chemical and infra stocks I hold all have just come back a bit but remain in strong uptrends (e.g. $WFT, $TC, $TIE, $ANDE, $MDR, $PXP, $FLS, BTU)...just like ...
DAL09: $ANDE KNDL $GOOG BIDU $ANDE I got stopped thid morning, practically even KNDL followed up volatility expansion shortly after it started and it is still going up... $GOOG not too happy for me, I was very long calls and waiting for 10 dma support... I sold just in time to save part of my profits, but the fat part had already flown away. $BIDU same as above, but sold today, and managed to save a little more profits. With #options it is difficult to define/place stops at least for me. I will try the new strategy of "expectations", i.e.: deciding before hand how much I am prepared to lose out of my slowly grown profits. $DAL
DAL09: $ANDE @bob, stevied1021 I was stopped at 28.55, at 11.7% trailing, well below 1.5 $ATR (@Bob docet. I do not wish to go below these values on my stocks. $DAL
scotttoconnor: $ANDE - stop - I too got stopped out (at $28.45). I thought my stop was well-placed to avoid the gap down using a couple percent below the 10 day ema (which had not been breached since the end of April (and even then only by a few cents not 1-2%)). This is the one scenario that defeats the stop method of riding the bull. If you are placing your stop much lower than all of us seemed to be, then you are practically not placing stops at all in a profit saving way. I think only Monday morning QBs would say, "my stop woulda been a lot lower than the gap that occurred", with all due respect to one of the best traders on this site. Cheers.
Bob: ... Scotttoconnor. That entirely depends on your timeframe and expectations. Your rules say don't give back profits and that's a great place to hang out. Trend traders may allow for movement within the trend that seems quite large to others but were I trading $ANDE, I'd still be in right now and be holding halfway between the 10dma and the upper BB. To me, that's still strength. Not saying one is better than the other...just acknowledging that there are many different trading styles and not all are fixated on short-term profit saving on a longer-trending stock. No biggy. Good example to demonstrate the difference in styles.
mepcc1: @Scott - $ANDE - "If you are placing your stop much lower than all of us seemed to be, then you are practically not placing stops at all in a profit saving way." $IMO - Wouldn't this really depend on your individual cost basis?
scotttoconnor: ANDE- stops Appreciate the discussion! Getting others views helps us crystalize our own thoughts..... Yes it would depend on your cost basis, of course. But it seems that "riding the bull" doesn't entail placing stops down over 10-20% for most people. Sure if you caught the bottom and are up 100%, then giving back 20 or 30% to not get stopped out on a huge gap down at the open would be fine. When you are up 20-30%, as many of us probably were, placing stops to give back half of your profits or more almost seems like no stop at all. Cheers. PS- I would be interested to hear from some others who are holding $ANDE as to how they are/were placing their stops.
Bob: ...
If I may, another example. Another member here and I are trading a specific bio stock. It ran up big and I took partial profits and then added as it came back down (added above my cost basis though) and as a result have more shares now than I did ...
scotttoconnor: $ANDE - @Bob Thanks @Bob! This is a psychological battle as much as a financial one. Thanks for the comments! Cheers.
intheway: $ANDE pulled to the200ma on the 5 min daily. Do we use this time or only the 3 month chart? Today wft is a rocket and ande is falling. what's up. good time to get in $ANDE with support?
scotttoconnor: $ANDE - Been using the 10 day ema to guide my stops and buying of ANDE. It's tested it one time and bounced. Seems a bit early to call this move today, to me. Cheers.
intheway: $ANDE @Scott I was just thinking that this might be a good time to buy a bit of $ANDE
scotttoconnor: $ANDE -intheway- It just looks/feels to me like it has some room on the downside. Kind of in the middle of the channel that I'm seeing between upper B-band and 10 day ema. Your downside to the 10 day ema is about $1.85. I'm gonna keep watching for now but you may be shown right in the future..... Keep us posted.... Cheers.
scotttoconnor: $ANDE - Is anyone else holding ANDE? Trying to figure out some stop placements. I've selected the exp 10 dma as a stop but it's still almost 10% below where it is trading right now....seems a bit distant for a good stop. Thanks
scotttoconnor: $ANDE - @nimbl, @mepcc1, jamesg - thanks for the input! Cheers.
jamesg: $ANDE - Have a position and stops are set at 28.45 (Recent lows)
phxpeh: $ANDE - what a monster, big OBV...anecdotally, it has been dscovered (a buddy money manager asked me about it, but was too small cap for his requirements)...notice the twice normal volume 2 of last 3 trading days...can these just run and run? I've been on for a while, but just keeps going without a real pullback, so I keep adding...even a steadier chart than the famous MDR.
wibzwibz: $ANDE - Been my best performer for a while. 1/3 @ stop loss of previous days low for profit taking. 2/3 @ 8% below previous close. Trying to let it run. One bad day and I'll probably be totally stopped out. Open to any ideas.
phxpeh: $ANDE - nothing wrong with buying back in after you get stopped...per the @DAN!
wibzwibz: @phxpeh, $ANDE - Agreed
scotttoconnor: $ANDE - Anyone else riding this bull? Wondering where people are placing their stops? Cheers
qball: $ANDE - Thanks @Dan!
scotttoconnor: $ANDE - . Not @Dan. This one held up great yesterday. Looks like fulls steam ahead don't see much resistance and (I think) it has a decent short interest too. Cheers
m_snoby: $ANDE Still hunting a good entry into this stock. I've got a price alert to let me know if it goes below yesterday's low. I will be lucky if it tags the 10 MA. Matt
fredsfreedom: $ANDE inside trading today
DAL09: $ANDE, $BIDU, $NTES Stopped out from $ANDE on May 28th. Did not have the courage to re-buy. BIDU: Bought call before end of March and sold day before earnings. Re-bought calls May 15th at new ascending trend and followed up after May 26 re-start. Today has not taken out the previous high but has performed really well. Should keep going up. NTES: sold burnt calls after May 20th expansion...down; but re-purchased the day after and followed up. I think $NTES has great potential, in time should overtake SNDA (as performance). $DAL
wahoobjc: $ANDE - getting near that $1.50 pull back that @Dan mentioned. Just got an e-mail price alert saying it traded at 23.25. Anybody looking to get in?
Trevor: $ANDE - I started a small position after it bounced. Looks like it is catching a bit of a bid now. Put my stop in right under 23.
stevied1021: $ANDE @Dennis Gartman mentioned last night on Fast Money that he is long ANDE.
phxpeh: $ANDE - good intel, thx.
FastLearner: ...
I was almost entirely in cash at the open this morning. Then when the consumer confidence number came it, I almost sprained my finger hitting the buy button. With the market trading in such a tight range lately and given how tenuous the upside h ...
evanesce: ...
Laggards: AIB AIG $ANDE AXS $BAC BBT BDK CBS CBY CCL $CHH CINF $CMA CTAS $CUK ERJ $FMBI FMCN $FRX GCI $GE GT $HEI HNI $HPT HSIC $IGT KBE $KRE KRX $MDP MNST MXGL RAI $RCL RE $RMD RNR $SFD SHLD $SMG STI TMX TSO $VE VTI $VWO WFMI $WHR WTW $ZION

Pat(rick): ...
On Monday, the USDA will release their annual prospective planting report at 8:30ET, which is a survey of 86,000 farmers to see what they are intending to plant for this new crop year for major crops including corn, wheat, soybeans and cotton. This ...
lugnut: Hi @Smita...."play and get away"...I love it! Yep, that's the plan is this one. It's the chart and I totally agree...stay away from earnings. @Dan...Solar: This is on my radar as a political move...if the Dems take over solar and alternative energy will be good places to be...CSIQ and $ANDE are two I watch
perrofino: ...
The USDA will release its October supply/demand data tomorrow for corn, wheat, soybeans, cotton, sugar and other crops at approx 8:30 EST. With recent concerns of oversupply in the ethanol industry, it's possible for the ending stocks (inventory) f ...
Newt: Also check out $ANDE for grain storage. Not parabolic like the fertilizer stocks.
Visit the Trading Forum to join in the discussion.
| | |
| --- | --- |
| Stock Price | $USD 12.05 |
| Change | 0.00% |
| Volume | 398,807 |
Andersons, Inc., is a diversified company with interests in the grain, ethanol and plant nutrient sectors of U.S. agriculture, as well as in railcar leasing and repair, turf products production and general merchandise retailing.
Request Video of ANDE
Already a member?
Sign in here.
Earnings
August 6th, 2020 - 2020 Q2 Earnings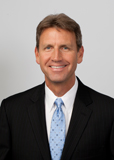 Dan Fitzpatrick
Stock Market Mentor gives you EVERYTHING you need to succeed in the market; all in one place. How easy is that? Dan Fitzpatrick and his elite community of traders share trading ideas, strategies and much more. Dan Fitzpatrick--a world class Technical Analyst, trading coach and regular CNBC contributor--gives you access to all of this with a 30 day trial membership for just $7.77. Get started TODAY and start trading better TOMORROW with the following premium content:
Nightly video Strategy Sessions with a game plan for tomorrow
Got a stock you want Dan to look at? Just ask.
Patent pending video alerts instantly delivered to you when one of Dan's trading signals is triggered. This is not your typical price alert. This is a short video explaining the action you need to take to make money. No more "Woulda, coulda, shoulda"
Access to over 70,700 stock analysis videos
Access an ever expanding library (70,700) of educational videos that will save you time and make you money
Join a team of friends and traders that have one thing in common; a burning desire to succeed.

Become a Member Today!
Gain immediate access to all our exclusive articles, features, how-to's, discussion group and much more...
Satisfaction Guaranteed!
Your Stock Market Mentor membership comes with a 30 day, no questions asked, 100% money back guarantee!