Blue Apron Holdings Inc. Class A (NYSE:APRN)
Bands Volume 200 SMA 50 SMA 20 SMA Videos Alerts Articles Events

Ajax4Hire: @Bwhitty $ABNB Yes, $ABNB, $UBER, $LYFT, $WORK, $WDAY, $GRUB, $APRN, $DASH, $HLFFF, $SQ, $PYPL and even WeWork are great examples of the new economy. But(and this is a big butt); Which is the $GOOGL and which is the Yahoo; which is the $FB and which is the MySpace. (Ha! I wrote butt, that never gets old)
scottto_2: #InsideBarList - My OCD kicked in hard on this one - Thanks Sir @Aragorn - $AAL $AAOI $AAPL $ABC $ABT $ABUS $ACAD $ADI $ADS $AEM $AES $AFL $AGCO $AGIO $AIG $AKAM $AKTX $ALE $ALGT $AMCX $AMN $AMP $AMT $AMZN $AN $ANET $ANGI $ANTM $AON $APA $APD $APRN $ ...
Ajax4Hire: @Dan, You mentioned $PTON-Peloton(an interactive fitness company) as a possible "garden hose" setup. I see it too. Also, Nothing special about $PTON profit model. Like $APRN-Blue Apron, $YETI, easily copy-able. No patent, copy-right or other protection from upstarts. Non-fitness companies like $LULU now sell "Mirror Gym" an internet connected camera you place in a bedroom (that is NOT going to end well!) The Fri,Jun18th,2021 $100 Put looks attractive; there's metric tons (14.8k contracts) of open-interest. My only concern; on Mon,May10th, $PTON bottomed and someone(s) bought 7k Call contracts at $110 Speculative trade of the day: Buy $PTON $100 Fri,Jun16th,2021 expiration Put for $6.40. Sell when it doubles or halves. Done.
Richlion1: @Ajax4Hire $PTON $APRN $YETI $LULU Thanks for the info.
Pokersmith: @Ajax4Hire $PTON $APRN $YETI $LULU 👍
DAN: @Ajax4Hire $PTON $APRN $YETI $LULU I don't see anything special about Peloton either. I was surprised that they did so well, and I basically missed their business model -- get a bunch of people to buy your product (via a really dumb commercial with ...
DAN: ...
The only company that I am aware of that is publicly trade is $APRN, which reports earnings on Wednesday. The stock has a horrible relative strength reading of 9. And the fundamentals are horrendous. But that's the nature of this market. Nobody ...
sgiseller: $APRN On anyone's radar? crossed 50 day, on the move
spmeyers: @sgiseller $APRN kinda late, up against resistance
GOOSE: TRADES: @Bridget, thanks for the heads up on $APRN. I adapted it to my style of trading. On the Point & Figure chart, $APRN is at a Double Top @12.50, 13.0 is the buy signal. $APRN STO 6/19/20 15.0 CALLS @.60 $APRN STO 6/19/20 10.0 PUTS @.65 $AAL STO 6/12/20 12.5 CALLS @.30
AdrenalineTrade: Anyone catch that bottoming tail on $APRN 15 minute opening candle? Dang. I wish I had more eyes.
AdrenalineTrade: $APRN 15 min flagging near HOD
Richlion1: @AdrenalineTrade $APRN Do you still have your short on $NAT?
AdrenalineTrade: @Richlion1 $APRN $NAT No, I closed it yesterday. But nice follow through to the downside today.
Herb: $APRN I wonder who shorted this at 25. . . . .
Richlion1: @AdrenalineTrade $APRN $NAT Yes for sure.
scottrades: Another busy #Earnings Week! $AMZN $TSLA $MSFT $AAPL $AMD $BA $FB $LUV $MMM $GE $AAL $UPS $TWTR $PFE $CBSH $PEP $MA $GOOGL $GILD $SBUX $UAL $V $SPOT $MCD $XOM $F $CAT $TDOC $AMAT $AWI $CHKP $MRK $ABBV $WHR $QCOM $BP $KHC $CLX $HAS $ANTM $NOK $CMS $CNX $APRN
Sparrows: @scottrades $AMZN $TSLA $MSFT $AAPL $AMD $BA $FB $LUV $MMM $GE $AAL $UPS $TWTR $PFE $CBSH $PEP $MA $GOOGL $GILD $SBUX $UAL $V $SPOT $MCD $XOM $F $CAT $TDOC $AMAT $AWI $CHKP $MRK $ABBV $WHR $QCOM $BP $KHC $CLX $HAS $ANTM $NOK $CMS $CNX $APRN #Earnings Thanks Scott! with that line up on Thursday AMC, Friday is going to be a lot of fun!
GOOSE: Expiration Friday, options expired: $AAL 4/17/20 10.0 PUTS STO @1.72 $AAL 4/17/20 11.0 PUT STO @1.09 $AAL 4/17/20 12.5 CALLS STO @1.39 Was a roll out. $AAL 4/17/20 11.5 PUTS STO @1.03 $APRN 4/17/20 13.0 CALLS STO @1.63 $APRN 4/17/20 15.0 CALL STO @3.00 $APRN 4/17/20 17.0 CALL STO @2.55 $CCL 4/17/20 13.0 CALLS STO @1.36 $TLRY 4/17/20 6.5 PUTS STO @.51 $TLRY 4/17/20 8.0 CALLS STO @.40 $RCL 4/17/20 34.0 PUT STO @1.24 $RCL 4/17/20 38.0 CALL STO @2.00 $RCL 4/17/20 45.0 CALL STO @2.26
Ajax4Hire: @Wolf #Earnings Thanks for the review. Today I Learned(TIL) about: $LOVE - Lovesac is an Omni-channel company that designs and manufactures modular couches and bean bags. Whatever Omni-channel means(Yes, I know latin, Omni means "All"). Capitalization: $89M, less than the PowerBall lottery. Expect a 35%-to-50% gain today, wow! Probably due to 1st profitable quarter ever. I did not know that bean bag chairs were still "a thing". Bean bag chairs are the 1st thing you ditch when you can afford real furniture(move out of dorm room). This is a Dollar Store($DLTR) company with a Blue Apron($APRN) future. Aweful lotta negative(-) signs on the Fundamentals report. I am going with the Consensus Analysis.
Ajax4Hire: @Herb $PTON I start with the "chart". The chart along with some of the technicals(Moving Average, Volume, MACD) is a very good map of previous psychology for the business. And helps "chart" the future and gauge sentiment/uncover levels used by "big money". Then looking at fundamentals gives a sense of underlying reason to psychology. $PTON enjoys favor with a specific age bracket. But I note there is nothing proprietary about the business model. Remember "Shark Tank" questions revolve around profitability and exclusivity. $PTON is $APRN for stationary bicycle.
SHUDAG: $APRN dan!
BrianCassidy: $APRN Blue Apron is Green
DAN: ...
Look at Blue Apron ($APRN). This is the canary in the "stupid" coal mine. The news was basically: "You're gonna starve to death." Blue Apron is in the food delivery business. Seems perfect...except that the underlying thesis ...
wijimmy: @DAN $HLF $VRX $CP $BLPH $APRN .. Agreed... 100% ... I'm watching $MDT Thanks to @JJJOHN
DUBLIN, March 18, Mar 18, 2020 (GLOBE NEWSWIRE via COMTEX News Network) -- Medtronic plc (NYSE:MDT), the global leader in medical technology, continues to make ...
mlgold99: @DAN $APRN - HA - "stupid coal mine"!! So what about selling out of the money calls? July 17 2020 $14 - they are trading at about $4/option which would mean a break even price of $18 (NOT an expert on options so just confirming that my statement is correct)? Thanks
DAN: @mlgold99 $APRN Pretty risky. Seems like a no brainer...but the market does some pretty strange things during strange times.
mlgold99: @DAN $APRN Thank you sir. As the Strawman said to Dorothy: "If I only had a brain".... but that's why we ask you - you can fill the gap between my ears. Appreciate the advice.
Scotjoynt: $APRN - set stop loss on this today ? If yes, where ? I am new to SMM , thanks for help
Tibs: @DAN $APRN I've used them before and I'd personally not even hold it overnight. My SWAG is they will have supply chain issues as well - They are based in NY,NY.
efrain007: @Scotjoynt $APRN Need more info, like when did you buy? This has been a great daytrading stock but only for experienced traders. If you're up on it I'd recommend at least taking profits as it's up big again in pre market.
DAN: @Tibs $APRN That's what I've been thinking, Tibs. I understand what Blue Apron does. They deliver food. So does Amazon. Now is the time when a company that delivers food is gonna make serious bank because everyone wants their food delivered!!! But what happens when the food delivery company says "we have no food to deliver?" At that point, it might as well be Snap-On tools. And having a business that sells crescent wrenches isn't in vogue these days. People would do well to think more than they actually do. It is an underrated attribute.
Tibs: @DAN $APRN Or, when one of the employees tests positive and people freak out. Personally I love Green Chef (not public that I know of) and may start using again after this all settles down. The food always felt like it was something you would see on Top Chef where Blue Apron was things you would find in the grocery store meal kit section. New York is a hot mess right now, and I have two friends who are chefs in Manhattan and they are both at home waiting out the storm. But, I'll still do a trade if its doing what I like, but I'll trade it like a bio tech penny stock!
infocus: @efrain007 $APRN Wait until the Market opens; at least a few minutes.
efrain007: @infocus $APRN Huh? Wait for what? If you're responding to my response to that new member.... it was my opinion that they sell in pre market and lock some profit, just my opinion.
shoredriver: $APRN....pfffffft.......np
DAN: ...
COTD: $APRN -- Seems a bit overcooked to me.
Notes: This looks like an Ackman bottom, just like the Neumann top. When the shark is jumped, look at the technicals for confirmation.
$SPX -- This is Day One. Wait…It's early, and might b ...
Geewhiz: @DAN #TradinginBearMarket Great tutorial. Hit all the buttons that you have been pushing throughout my stay at SMM University. Entertaining too. Sure you aren't a preacher. All the best. PS If you try to get on the $APRN aka Blue Apron - you can't. Weird why the stock would be up at all.
Herb:
Mpower27: @Geewhiz $APRN #TradinginBearMarket What do you mean get on? Buying the service or shorting?
efrain007: $APRN worked well yesterday and setting up again PM gap up. High short.
alfred1939: $CRM Whoever took Dan's trade made some quick money...This is a day traders market and people buying certain inverse ETF's $APRN up 108%
efrain007: @efrain007 $APRN Day 3, be careful
AlexJFraser: hmmm how about $APRN missed that one.
agiaccag: @AlexJFraser $APRN I had it on my screens and completely missed . so much going on tough to catch everything.
86944T: @AlexJFraser $APRN Are any of the $APRN competitions listed companies?
scottrades: ...
That said I don't mind a quick flip or day trade here and there but I'm attracted to stocks that meet my standards. Either severely oversold or above the 8EMA/20SMA, good volume and generally holding up well in the market. Clearly defined levels to ...
Herb: @AlexJFraser $APRN It gave us notice on Monday. One of the great ipo losers until this week. NP.
Herb: @AlexJFraser $APRN It even did a 1:15 reverse split last June and still kept going down
EricF: @scottrades $APRN $VIX good thoughts - thanks!
JFD: @scottrades $APRN $VIX $EVBG Scott you're a great addition to Dan's team. Thanks for all your input. Could I get your opinion on this ticker. If you have the time.
scottrades: @JFD $APRN $VIX $EVBG Thanks! I think there's been a few posts about Everbridge. I had an alert on it at 110.10 that I posted yesterday before the open. This is exact type of chart I live for. I'd be moving your stop up to lock in some gains and stay involved. Nice Squeeze playing out.
JFD: @scottrades $APRN $VIX $EVBG $EVBG Thanks for the quick response. I took a small position after $110 . Thanks again.
infocus: @scottrades $APRN $VIX Excellent post, thanks. When I see a possible trade that meets my requirements, I've occasionally jumped in for a quick 59 min trade. Working well so far, but no sure thing. "Don't lose your dough"
Herb: @scottrades $APRN $VIX Thanks Scott.
traderbren: $APRN -- would have made a nice short at $19...but stock is not available to short. ;-)
humble: $APRN Wow!
spmeyers: @humble $APRN this will crash eventually, but might be hard to short
DAN: @spmeyers $APRN At the first sign that we can find stuff in the grocery stores, this will become black and blue apron.
efrain007: $APRN (one of Dan's favs, not!) up yesterday and gapping up PM. No news that I see but I suspect it's due to people staying home and using home delivery. Anyway.... might work for a trade. 38% short.
DAN: $APRN halted. Should be pretty wild when it opens back up. Who'da thunk that it would take a pandemic and food hoarding to cause $APRN to start catching bids. This short squeeze makes $TSLA's short squeeze look like a little blip on an EKG.
DAN: $PLNT is diving to zero. I put on a small short on this stock prior to it being halted. I'm sticking with it for a while. Also took a small long position on $APRN on this short squeeze. I know some of you are already in this, and it is admittedly a late entry. But we saw what happened to $TSLA when the shorts really had to cover. Trading small and tactically.
DAN: @DAN $PLNT $APRN $TSLA $PLNT halted again. This is gonna be ugly.
shoredriver: @DAN....$APRN.........lol.......
scottrades: $APRN moving on news of a potential sale. Stock halted atm.
Ajax4Hire: @Max115 $YETI Their products are fabulous! Yeti cooler is #1 item stolen at campsites; NEVER leave your Yeti cooler un-secure. But, that fabulousness comes at a very steep cost. Yes, there is a fan base but selling highly durable items means you are in constant looking-for-the-next-new-customer mode. Most importantly, the technology is easily transferrable, not monopolizable, hard to stop competitors. Walmart sells "Ozark" brand similar but less expensive, nearly identical, IS identical to the proletariat. Like $SQ, $GRUB, $APRN, a great idea but without protection from world-wide competition can destroy business model.
DAN: @bogiedog1 $PTON We are at the end of the cycle. Happens all the time. When the crap companies that make no money and have no prospects of making money start going public, you know that there is no beer left in the keg. You're just drinking the dregs. $APRN $LYFT $UBER $PTON. WeWork would have been the creme de la creme. Thank God that isn't going to IPO. I'll stand by my prediction that the company will be unable to go public. It's been exposed, and you can't put the smoke back in the burning fire.
DAN: ...
Look at $APRN. Look at $UBER. Look at $LYFT. None of those companies ever stood a chance of making money. And the weird thing is that, because they never stood a chance of making money, they could be valued at any price. When there are no facts ...
DAN: I don't know if you are holding Beyond Meat stock. I see a few stray posts in the forum...but I don't get the sense that this is a stock that many members are holding. That's a good thing.

I recall mentioning that:

1. The stock is grossly overva ...
JJK: @DAN $TSLA $UBER $APRN $BYND Dan great stuff. Love your perspective with a touch of humor LOL!
gvianello: @DAN $TSLA $UBER $APRN $BYND I advised some friends about the BYND bubble, they wanted to buy when it was at $220, I don't know if they finally did.
debeers: @DAN $TSLA $UBER $APRN $BYND ---The best fundie reason is that it now has 2 competitors. Morningstar Farms and the new Nestle both of which will step on it like a wayward bug.
Bridget: $APRN looks like phase 2 of this breakout could be over. Got a small position at $9. This one is also moving on $BYND news that they might include the meatless alternative.
Wykeman: $APRN lil squeeze going on..np
rachel: ...
COTD: $APRN -- Beyond Meat in recipe gives you a great opportunity...beyond what you could imagine. Sell this pig....

$SPX - resting. Beware the wedge! It never matters...until it does. And when it does, it really matters.

$DJT -- great action ...
DAN: Good morning. Futures are running in the negative this morning, but only slightly. This is a normal "backing and filling" process that you'll typically see when stocks test key resistance levels. There was a lot of chatter over the weeke ...
jknyborg: @DAN $DB $APRN $OLED $OMCL Would be great for a class on exits. Where to take profit. For me not trading long here it seems that most exits go on SL - or I exit to early. Entries I find easier as I like to see thight MA's and do some BO but find that around 50% of BO's seem to be pulling back before I get to sell. Looking forward to class and admire the energy you give us all. (I am 60 years myself:)
Gary: ...
4. $APRN "After reverse split, does anything change?" Nothing changes. Just the appearance. They're trying to remain on the Nasdaq and avoid getting pink sheeted.
5. $BA "Is this a break out or fake out"? ...
traderbren: $APRN - saw this snippet on the wire; their last effort before they file Chapter 11. It should never have come IPO'd. Blue Apron ($APRN) announced a 1-for-15 reverse stock split, effective after today's market close. The meal kit provider said last month it was considering the split to increase the company's stock price and improve liquidity.
DAN: @Herb $LYFT One of the single best charts illustrating the importance of inviolable stops. Of course, $APRN is the poster child for stops, but that lesson has been learned by many who hopefully aren't repeating the mistake of using 'hope' as a trading method.
kt4000: my $APRN, $NTNX, $SYMC moving nicely - $T retracting for ex-div date today, sold $AON buying more $ABBV
kt4000: Listening to the Webinar - However - Buying $ABBV, sold $APRN I bought yesterday, added more $AON
indigo1948: @kt4000 $ABBV $APRN $AON -in $ABBV - one I will hold for longer term.
traderbren: @Reif99 $SFIX - yep, another $APRN in the making.
rachel: ...
$APRN – This is what happens when you are "first to market"...with no barrier to entry. (Thinking of a car company.....).

Requests:
$AMN – not even close to being attractive. It is costing you money.
$NEWR – even ...
traderbren: #New_issue: $EB - this will go the way of $APRN ...
traderbren: $SNAP - not surprising. Another case of a biz that shouldn't have gone public. They are still trying to figure out their revenue model. Another $APRN in the making.
Gary: ...
14. $APRN/$SPOT – Are you in early? No, you're in late…paying off the investors who were truly in early.
15. $TSLA – when the bears get too bearish.
16. $VFC – request. Alert $78 breakout buy?



DAN: $APRN -- down another 8 cents. Now just $1.72 above support.
Vehid: @DAN $APRN $SPOT is the next? Or just bad IPO timing
DAN: @Vehid $APRN $SPOT I think they are different.
debeers: @DAN $APRN -Which, without looking at the stock I presume is zero as that is what its worth........................
DAN: $APRN -- OK. Looking for a pat on the back here. Did I call this one...or did I call this one??? From $10 down to $1.80...and still just about, um, $1.80 above support (known as the "Worldcom Pattern").
JonSeale: @DAN $APRN So you're saying it's not a buy? LOL
bnnybklyn: @DAN $APRN Zacks Investment Research, Inc. upgrades BLUE APRON HOLDINGS INC from BUY to BUY. Now that's QUITE an upgrade !!! lol — 9:12 AM ET 04/03/2018
DAN: @JonSeale $APRN LOL. Only if you've been short (though I don't think there were available shares to borrow). This has been the most obvious short I've seen in quite some time. What is the competitive advantage? What's the barrier to entry? What is it that makes Blue Apron more compelling to use than Plated, Purple Carrot, or any number of other companies that do the exact same thing? Frankly, the scumbags at Morgan Stanley, Goldman Sachs and Citigroup should be hanging their heads in shame. But of course, they're not. It was a job well done -- take the shares of a crap company and unload them on an unsuspecting public that knows nothing. It's Darwin's Law in action.
DAN: @bnnybklyn $APRN Zacks...always a day late and a dollar short. LOL.
traderbren: @DAN $APRN - yeah, you nailed it. Wish I had got short but shares were HTB. I've receive 3 mailers (snail mail) in the past 3 weeks which is indicative that they are scratching for biz. Plated was very lucky they got acquired when they did as $APRN gave them an exit otherwise they would have died on the plate! ;-)
Gary: ...
13. $APRN - why I hate Wall Street IBs.
Specs:
14. $UTMD - very illiquid. Total speculation. 12/21/24/38 Earnings. 0/3/5/15 Revs.
15. $BFAM - Consistent growth at 29%. 20/21/27/30 Earnings. 10/11/13/10 Revenue.
16. $S - Tight squeeze below 50-da ...
DAN: ...
Example: I can wait for Uber to go public. I think that stock will be a better shorting opp than Blue Apron ($APRN) was. Why? For the same reason: Will it gain or lose market share? I think it's already losing market share to Lyft. The most rec ...
Visit the Trading Forum to join in the discussion.
| | |
| --- | --- |
| Stock Price | $USD 11.11 |
| Change | -8.78% |
| Volume | 2,817,200 |
Blue Apron Holdings Inc creates original recipes, which are sent along with fresh, seasonal ingredients, directly to customers for them to prepare, cook, and enjoy.
Request Video of APRN
Already a member?
Sign in here.
Earnings
February 17th, 2022 - 2021 Q4 Earnings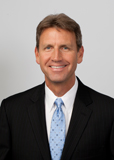 Dan Fitzpatrick
Stock Market Mentor gives you EVERYTHING you need to succeed in the market; all in one place. How easy is that? Dan Fitzpatrick and his elite community of traders share trading ideas, strategies and much more. Dan Fitzpatrick--a world class Technical Analyst, trading coach and regular CNBC contributor--gives you access to all of this with a 30 day trial membership for just $7.77. Get started TODAY and start trading better TOMORROW with the following premium content:
Nightly video Strategy Sessions with a game plan for tomorrow
Got a stock you want Dan to look at? Just ask.
Patent pending video alerts instantly delivered to you when one of Dan's trading signals is triggered. This is not your typical price alert. This is a short video explaining the action you need to take to make money. No more "Woulda, coulda, shoulda"
Access to over 84,500 stock analysis videos
Access an ever expanding library (84,500) of educational videos that will save you time and make you money
Join a team of friends and traders that have one thing in common; a burning desire to succeed.

Become a Member Today!
Gain immediate access to all our exclusive articles, features, how-to's, discussion group and much more...
Satisfaction Guaranteed!
Your Stock Market Mentor membership comes with a 30 day, no questions asked, 100% money back guarantee!