AXT Inc (NASDAQ:AXTI)
There are currently no videos for this stock.
To request coverage of this stock, please click the green request video box on the right.
Bands Volume 200 SMA 50 SMA 20 SMA Videos Alerts Articles Events

Ajax4Hire: @issues $KOPN $ATOM $NVMI $ICHR $AXTI $KLAC $REYN $KOPN - Kopin Corp; located in Wesborough, MA; company Manufacture? small displays that go into mobile systems. Appears to be primarily a Military equipment supplier; displays go into Head-mounted, helmet mounted, night-vision solutions. $KOPN been hemorrhaging money for years. Got to be a front/shell company to wash military contract money. No way I would put any of my hard-earned money into this stock. Manufacture? means I suspect only assembly in Massachusetts; manufacture of displays done elsewhere.
issues: I like shopping in the SMH category (semi's - group 35 on IBD) The best are $KOPN (a $1 stock- I prefer a higher price) $ATOM $NVMI $ICHR $AXTI ($6 dollar stock) $KLAC. Is it my eyes or is $KLAC BO? Looks like. We own $NVMI

As you look at the chart ...
woodman: $AXTI - breakout that I missed.
martyrb3: $AXTI Up another 6% today.
bRobert: @martyrb3 $AXTI Like the chart. Target $10 . measured move inv h&s in play
martyrb3: $AXTI Up 14% on 5 times normal volume. Being hyped. They produce gallium compounds that are viewed as replacement for silicon in chips.
kt4000: $FTNT adding more here, $STMP also - staying put on my LT Positions $AMZN, $AXTI, $EMR, $GS, $JPM, $MMM, $SQ.
kt4000: Bought $ABB Yesterday sold today bonus Dividend, $PYPL last few days sold today, in $JPM, $GS, $AMZN bought on dip keeping, $SQ still buying under 48.50, $FTNT under 55 hold until and maybe thru earnings also have $EMR, $STMP, $AXTI will hold thru higher level on S&P 2700+. No complaints here
woodman: $AXTI collecting itself at the 50 day. Not a bad spot to enter.
woodman: $AXTI - good earnings it appears. Up 5% in the after. I sold half going in as I didn't want to give back all the profits.
bsafriet: $CGNX at ATH today. One of my "pets" in the optical group. Besides the obvious, $NOVT $IIVI $AXTI and $ESIO are in play in my trading account.
bnnybklyn: $AXTI looking good
woodman: @bnnybklyn $AXTI - Semis are doing nicely today. I'm still holding AXTI and $BRKS. Added to $ESIO yesterday.
woodman: $AXTI $BRKS still edging up.
bsafriet: @woodman $AXTI $BRKS Entered $AXTI at the open, long stock.
woodman: @bsafriet $AXTI $BRKS - I added to both this morning.
woodman: $AXTI similar to $POWI - i.e. moving out of a squeeze.
woodman: $AXTI - bought this morning.
woodman: #Tech - some charts of interest: As #Risk-Reward trades among tech stocks on my watchlists (due to support/where you can put a stop): $AXTI $CAMT $AMD $POWI $MPWR Others on my tech list with interesting charts: $NVDA $NOVT $STM (multi top cup and handle) $MCHP $ORBK $EXTR (made the cup but not really a handle yet) $KEM (hard to buy b/c doesn't pullback much)
bsafriet: $AAOI $IPGP $IIVI $AXTI $ESIO $AAOI getting hammered today. Back at post earnings low (ouch). Watching the rest and looking for the news driving the move in $ESIO today post earnings.
bsafriet: $AXTI. $AXTI. Reported last night beating consensus estimates and guiding up. Opened at $8.10, hod at $8.90, during the flash crash it hit $8.05 and has reversed to hit $8.60 before sagging to $8.55. Conference call very positive. Long stock with an entry at $6.50.
champ: @bsafriet $BAC $C $WFC $DB $MS $JPM $AAOI $AMAT $LRCX $AVGO $NVDA $COHR $OLED $IIVI $IPGP $MU $VEEV $ADBE $GLW $AXTI $LITE $OCLR $NOVT $ANET $FNSR $MTSI $TSLA $LABD $Dan $WB $MOMO $TCEHY $NTES $BIDU #Trading #Spec #Positions #Economic #Non-Farm #Addi ...
bsafriet: @champ $BAC $C $WFC $DB #Trading #Spec #Positions #Economic #Non-Farm #Additional Why not take partial profits in your long positions in. $BAC and $C and let the rest ride (play with the house's money)? I'm long $MS, $C and $JPM and thinking about a ...
bnnybklyn: @Bridget #newbie $AXTI is this a cup and handle, if so, how convincing ?
Bridget: @bnnybklyn $AXTI #newbie I see what you are referring to. But usually with cup and handle you want the top of the cup to be a recent high. The recent high is actually $8, so while I do think it looks likely to get back up to that level, you will still find resistance there. A cup and handle that lead to "blue skies" is most preferred.
bnnybklyn: @Bridget $AXTI #newbie excellent, thank you
woodman: Some #Semiconductors of interest to me: $MPWR $MITK $STM (already long STM) $AXTI $MTSI (already long) $AMD
bnnybklyn: @Bridget @Dan $AXTI coming out of a multi year squeeze. Any views on this as a long term position ? It's been coming out of that squeeze for almost a year now. Don't have much experience with a chart that looks like this. Any knowledge with this type of thing you can share is appreciated. 1/3 position and a 16% profit right now
bnnybklyn: $AXTI woah !
JBed: @bnnybklyn $AXTI Nice! Thanks for the heads up.
woodman: @bsafriet $IIVI - fyi, some other laser/optical I watch: $AXTI (long as of Friday) $ESIO $COHR $BIOL and $LUNA
bsafriet: @woodman $IIVI $AXTI $ESIO $COHR $BIOL $LUNA Txs again! $COHR 203.13 +5.170, $ESIO 6.69 0.17
spmeyers: @woodman $IIVI $AXTI $ESIO $COHR $BIOL $LUNA $COHR lookin good today
woodman: @bsafriet $IIVI $AXTI $ESIO $COHR $BIOL $LUNA The $FNSR that you mentioned in your first post is looking good here.
woodman: $AXTI $ORBK $MXL $MKSI - I meant to post these that I was watching yesterday for today:
bnnybklyn: $AXTI on the rebound up over 10% rhrn
bnnybklyn: $AXTI semi - nice chart, trying to bust through multi year highs.
bnnybklyn: $AXTI big hit. Anyone own this one ?
Tim S: EARNINGS AFTER MARKET CLOSE: $AEGN, $AMRS, $ARC, $AVGO, $AXTI, $BGFV, $BOOM, $CBI, $CERS, $CLGX, $CPRT, $DMD, $DWA, $ECPG, $EIX, $FR, $FSLR, $FST, $HEI, $HT, $IL, $JAZZ, $MIDD, $MX, $NDSN, $NFX, $NLY, $OAS, $ORA, $PEGA, $PZZA, $QCOR, $QEP, $RGR, $RRC, $RRD, $SAM, $SBAC, $SLCA, $SPN, $SSS, $VRSK, $WFT, $WIFI, $XCO, ZAGG
Tim S: Notable earnings after Wednesday's close $ACTV, $AFFX, $ALL, $ARII, $ARRS, $ATML, $AXS, $AXTI, $BOOM, $BYI, $CAR, $CAVM, $CHUY, $CJES, $CNW, $COHR, $CROX, $CSC, $CUZ, $CYH, $DRE, $DRIV, $DXPE, $EDMC, $ELGX,ELX, $EQR, $ESS, $EXEL, $EXP, $EXPE, $FARO, $FB, $FLT, $GLUU, $GMED, $HBI, $HOS, $HR, $INT, $IPI, $IRF, $ISIL, $ITMN, $ITRI, $JAH, $JDSU, $JIVE, $KEG, $KEYW,KONA, $KRFT, $KS, $MANT, $MAR, $MASI, $MCHP, $MDAS, $MERU, $MET, MMLP, $MOH, $MTGE, $MUR, $NEWP, $NSR, $OI, $OIS, $OTEX, $PFPT, $PGTI, $PKI, $PL, $PPC, $PRAA,PSMT, $PVA, $QUIK, $RAIL, $RATE, $REG, $RKUS, $ROVI, $SAM, $SBUX, $SGI, $SHOR, $SKUL, $SPRT, $SPWR, $SSNI, $SSW, $STAA, $STR, $SU, $SWKS, $THOR, $TRN, $TSYS, $TTMI, $TTS, $UNTD, $V, $VNR, $WMB, WPZ, $WTW, XL
Dave: What's working (or at least not so bad that you run away from like your hair's on fire): $DBA (Volatility #Squeeze!), $STON, $ZAGG (don't like this personally but have to give it kudos for holding in here), $NSR, $ERF, $TSO, $LNG, $AXTI, $BZF, $DTLK, $AAPL, ROC?, $TLT and of course, $SLV, $GLD, $DBP and about any inverse $ETF or derivation thereof. I realize that some of these are subjective, but feel free to add or contest some. btw, I'm long a whopping 2 of these - $SLV and $STON and not full positions on either.
Dave: Some stocks that are working: HEK, $DTLK, $ERF, $STON, $TSO, $LNG, $AXTI, $DECK, $AAPL, $NSR, $ROC, $CRK, $TLT, $CLNE, $ESV, $LYB, $REE, $MCP, WG. A couple of themes that I see - energy names, clean fuels, and rare earths. Thanks to those posters who have pointed out some of these, also. Other stock suggestions for this list are welcome. This is not to say that "all's fine in the water, jump in" because several of the major indices are sick and up to 80% - 85% of all stocks will follow the prevailing market trend. But these stocks are holding up relatively well, at a minimum, in a very uncertain market.
archerm: $AXTI - $AXTI got hammered (down 10%) with an analyst's downgrade to hold from buy: "Needham sees several near-term pressure points as it cuts small chip-compound maker AXT (AXTI) to hold from buy. They include the stock nearly quadrupling the past year and rising raw-material costs likely limiting near-term margins. $AXTI down 5.3% premarket to $10.63 . Needham says with it reaching its $11 price target..." Got stopped out at 10.50 and am back in at 10.06 as a 59 minute trade. This could be a good buy point if it bounces here at the 50Day.
archerm: $AXTI - May be offering a good buy point. It gapped up to over 12 a few days ago and as expected pulled back dramatically. Today it dipped it's toe below $11 ($10.98) and immediately bounced back up. If it stays true to form, it will go back up over 12 on or before earnings (2/22 PM) and stay there. I'd be buying calls if they weren't so thinly traded. Warning: this is a very volatile small cap semi play, and should be considered as a speculative trade.
richard9f: $AXTI @archerm, I was just looking at how this gapped down but held the trendline from the 1/20 low. I'd like to see it hold a close, or a sustained move, above the 20sma (11.24). As you mention, this is gappy, but the long term uptrend is strong.
richard9f: $AXTI haganaw1, you can get that info at their website. They did a presentation for Needham in Jan. $TQNT is a small direct customer, so they might be getting hit for that. And even though a long standing US company, their production is in China, so they be getting pulled into the China downdraft too.
archerm: $AXTI - is breaking out and heading over $12 ahead of earnings on the 22nd. If it stays true to form it will jump to the mid $12s and pull back before a big jump on earnings. They make silicone wafers and are running at capacity. They are bringing a new unit on-line that should keep their growth rate going at their current 50%+ for the next year.
richard9f: $AXTI Closed outside top BB and a new high after consolidating from mid Jan. Weekly chart has a rising channel from Aug '09. Reports 2/23.
archerm: $AXTI - If it holds true to form, it will keep going up to 12.70 or 12.80, and then drop back down under 11 (hopefully before earnings). If it stays true to form earnings will catapult it back up over $12 to stay and then consolidate for a few weeks before testing $13.
archerm: $AXTI - is breaking out of a bull flag to the upside. I expect a quick push from 8.59 to over 9.0 (my short term target is 9.5, long range is 20)
archerm: $AXTI - Had a nice pullback from $8.99 all time high after a nice volatility #squeeze. Based on past performance, is at a good buy point (anything around $8.50). If it does the expected it may bounce against $9.00 for a while before zooming up to 9.50 with new resistance at 9.00. They had a great conference call - looking for 50% earnings growth this and next year.
bullmoose: Trimming The Hedges - Trimmed several stocks today including $AXTI, BCSI, $BVN, $C, $HES, $PAL PCX and SBH. Locking in some nice profits. I did make two new purchases: $IPI and I added to my $REE shares. I'm waiting for $EXPE to bounce off support. I'm also liking $BZH, $ROVI and $XRTX, but haven't bought them yet. I have a lot of stocks already and we're bound to have a pullback some time...aren't we? :0]
bullmoose: $AXTI - I've been having trouble posting so this was meant to get out earlier. It moved up above a bull flag after a volatility breakout. It moved so fast after my alert went off I didn't get my buy point and have raised it.
bullmoose: ...
Other stocks I didn't buy yet that look enticing are $HES, $NBL, CEO, $AXTI, MHS (wish I bought this one right at the open), $MA and many others.

Stocks I trimmed or sold outright include $MCP (closed out what was left at a profit and am looking ...
debrup: Todays premarket gaps: Gapping up: FMR +40.8%, $TNAV +16.3%, $MWW +10.4%, $CSTR +10.2%, $PWER +8.9%, $VVUS +8.6%, $OPLK +8.2%, $MXIM +6.1%, $DECK +6.0%, $AXTI +5.5%, $SHOR +4.8%, $BMC +4.6%, ACOM +3.0%, $EXPE +3.0%, $MU +2.4%, $SWI +2.3%, $FII +2.1%, $HLIT +2.0%, VSEA +1.8%, $KLAC +1.5%, $SHPGY +1.2%. Gapping down: $NUVA -25.7%, $AMAG -22.3%, $EXAS -18.3%, CRBC -10.7%, $PIP -8.6%, GPRO -8.3%, $IRE -7.3%, CNXT -7.0%, $FSLR -6.7%, $GNW -5.4%, $NBG -4.3%, APKT -4.1%, $SUN -4.1%, PURE -3.9%, $HAL -3.7%, $MXWL -2.9%, $CRH -2.9%, $SI -2.5%, $MTW -2.5%, $MET -2.2%, $CLF -2.2%, $MT -2.0%, $YGE -1.8%, $ABB -1.8%, $TOT -1.8%, SPWRA -1.7%, IM -1.4%, $JASO -1.3%, SOLF -1.2%, $GOLD -1.1%, $TSL -1.1%, $CSIQ -1.0%. Happy hunting
archerm: $AXTI - Breakout from #squeeze after earnings - up 10% - doubled its profit, it makes smartphone semiconductor substrates.
JW: $AXTI I saw this as well. Does one buy here on the pop or wait for the pullback?
archerm: $AXTI - Here's another low priced stock with great fundamentals for you. They just broke out of a channel, crossed above the magic $5 limit and zoomed up to consolidate right below $6.
Visit the Trading Forum to join in the discussion.
| | |
| --- | --- |
| Stock Price | $USD 12.03 |
| Change | 3.80% |
| Volume | 263,065 |
AXT, Inc., designs, develops, manufactures and distributes high-performance semiconductor substrates. It makes semi-insulating GaAs substrates used in applications such as amplifiers and switches for wireless devices, and semi-conducting GaAs substrates.
Request Video of AXTI
Already a member?
Sign in here.
Earnings
February 17th, 2021 - 2020 Q4 Earnings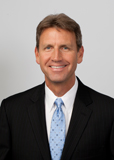 Dan Fitzpatrick
Stock Market Mentor gives you EVERYTHING you need to succeed in the market; all in one place. How easy is that? Dan Fitzpatrick and his elite community of traders share trading ideas, strategies and much more. Dan Fitzpatrick--a world class Technical Analyst, trading coach and regular CNBC contributor--gives you access to all of this with a 30 day trial membership for just $7.77. Get started TODAY and start trading better TOMORROW with the following premium content:
Nightly video Strategy Sessions with a game plan for tomorrow
Got a stock you want Dan to look at? Just ask.
Patent pending video alerts instantly delivered to you when one of Dan's trading signals is triggered. This is not your typical price alert. This is a short video explaining the action you need to take to make money. No more "Woulda, coulda, shoulda"
Access to over 77,000 stock analysis videos
Access an ever expanding library (77,000) of educational videos that will save you time and make you money
Join a team of friends and traders that have one thing in common; a burning desire to succeed.

Become a Member Today!
Gain immediate access to all our exclusive articles, features, how-to's, discussion group and much more...
Satisfaction Guaranteed!
Your Stock Market Mentor membership comes with a 30 day, no questions asked, 100% money back guarantee!