AutoZone Inc. (NYSE:AZO)
Bands Volume 200 SMA 50 SMA 20 SMA Videos Alerts Articles Events

cb: $AAP $AZO $CPRT not doing as one would think.... These usually hold well in a down market as people choose to fix the old instead of buying new
champ: $ORLY, up around $22, off of LOD and $AZO, up $80 off of LOD, both dancing around HOD.
Herb: @debeers $M $AZO probably saved Eddie's ass. . . . .
Mitchell: 12/12/2019 Trading Notes $AXP - broke out above the $122 resistance level $AZO - gapped to new highs after reporting quarterly earnings this week; now shares are starting to pullback. Watch for a retest of prior resistance at $1180-$1190 for an entry. $DFS - broke out above the $85 resistance level today, setting up for an intermediate-term back to the highs near $92. $HSY - setting up for a decline down to the low $140's, high $130's after topping out at the top of the downtrending channel going back to September peak. $XLNX - relative strength (RSI) is improving to multi-month highs along with bullish confirmation from the MACD; shares are starting to turn higher too
DrScience: ...
With the Auto Parts Retailers, like $GPC, $ORLY, and $AZO, squeezing in anticipation of $AZO earnings on 12/10, and $F, $GM, and $FCA having trouble selling new cars without a hefty discount, I'm looking for folks to keep fixin' and drivin' the &quo ...
Auto: $AZO watching good looking chart
Mitchell: 11/18/2019 Trading Notes $AZO - breaking out to new highs, watch to see if the strength continues into the end of the week $LYFT - watch to see if shares can breakout above the $46 level $NTR - setting up for a retest of the $47.50 support level $WHR - nearly a 15% decline from the highs, now closing in on a retest of the 200-day SMA $WYNN - printed a bullish engulfing candlestick to snap a 4-day losing streak $XLP - the consumer staples ETF closed above the $61.50 resistance level, but closed off of the highs. Keep an eye on this ETF to see if there is follow through this week after 2 and a half months of consolidation.
debeers: $AZO-utoZone misses by $0.84, beats on revs 6:58 AM ET, 09/24/2019 - Briefing.com Reports Q4 (Aug) earnings of $20.95 per share, $0.84 worse than the S&P Capital IQ Consensus of $21.79; revenues rose 12.1% year/year to $3.99 bln vs the $3.93 bln S&P Capital IQ Consensus.Domestic same store sales, or sales for stores open at least one year, increased 3.0% for the quarter. Same store sales are computed on a 16-week basis. SHORT FORM;Some parts of the earnings better than others but a miss is a miss. NP
phgruver: @debeers $AZO At over $1100/share, a float of only 25m, and daily volume of around 300K, they are just to danged expensive. No dividend, I might add as well. I sometimes shop at $AZO but I wouldn't invest in them. $ORLY is another one that has, at times, been a good trade, but not a particularly good investment. To complete the sector, you also have $AAP and $GPC. They all look much the same, a choppy mess. Basically dead money. $GPC does pay a 3.12% dividend, the others don't. The other major competitor in my area, Pep Boys, is owned by Icahn Enterprises, and not traded publicly.
DAN: ...
$AZO -- Cup with low handle. Stop below the 50-day MA, and buy at $1164.50
$CTRE -- REIT. 3.92% yield, which is attractive to institutional managers. Stop at $22.45
$MDC -- covered several times in June/July...and further back. This should be s ...
Mitchell: ...
$AZO - bullish hammer candlestick printed off of the test of the 20-day SMA

$IBM - nice rally after the Q2 earnings report from last night; now shares are retesting major resistance at $150. Watch to see if it can sustain a move above $150 on a wee ...
champ: @Mitchell $ALRM $AZO $IBM $MNST $MO $PM $PGR $PSX $RTN $SLV---- On $IBM, investors are waiting for Red Hat guidance. Now that the Red Hat deal is closed. $IBM, guidance did not include Red Hat...investors are waiting for that #News, before adding. That news is scheduled for 8/2 but this stock could break out at anytime before, that hope news.
debeers: BIGGEST DEBBIE DOWNERS TODAY: $SHOP--12.95 $AZO--9.39 $ULTA-9.38 $ZM--7.99 $OKTA--6.65 $TTF-6.49---OOPS meant $TTD
PopsB: $AZO, $AUDC, $CDNS, $FIVE Good quality stocks with good entry points in my opinion. Moving steady up over time.
debeers: TOP DECLINERS AS OF 8:10 am Eastern: $TEAM, $AZO,$NOW, $MELI, $STNE, $SKX,$GTLS, $TMO
bRobert: $RACE flag $160+ c&h target. long $ORLY WEEKLY phase 3 nh $AZO just crawling up to nhs $AAP W $190 target
bRobert: $ORLY WEEKLY phase 3 $420+ Long $AAP $AZO others work
DrScience: @bRobert $ORLY looks similar to $GPC, though both are lagging $AAP. I've been in $AAP when opportunity knocks because, anecdotally, while O'Reilly's has a bigger, newer-looking store right next door to $AAP's older, smaller CarQuest store in my town, ...
bRobert: @DrScience $ORLY $GPC $AAP $AZO They all have fantastic WEEKLY charts with more in the tank Peter Lynch would love em $LEA A name I like in the auto parts manufacturing.
bRobert: Auto parts stocks got hammered last October on fears of $AMZN expanding into the space. $AZO . $ORLY .$GPC have recently put in nhs. $AAP .is setting up nicely on the WEEKLY .for a HUGE breakout. (np AAP. That will change)) Rumors of their d ...
bRobert: $ORLY $AAP $AZO Very perky trio. Long ORLY.. Great WEEKLY breakout
spmeyers: @CraigReynolds $AAP $AZO chart is much better, same sector
86944T: $AZO Short the gap up worked. Now out.
debeers: Taking the Bus to the Vomitorium today: $LH, $AZO, $CMG, $ORLY, $MAR, $FANG, $WAT, $GS (the disgusting SQUID), $SFM, PAGS
debeers: LOSERS OF THE DAY ON STOCKS WE'VE COVERED BEFORE: $NTES, $DGX, $CMG, $ALGN, $AZO, $BIDU, $BIIB, $MA, NP pn any of these but this is a dollar amount list, NOT a per centage list.
mikeo561: ...
Another @DAN ism: who's behind you? For me, this is a question of liquidity. Look at the options chains for $AMZN, $AZO, and $SPX. Do you see all those juicy premiums where your fortune can be made? Do you see how some weeks and prices have Zer ...
mikeo561: @shoredriver $AMZN $AZO $SPX -- I lost track. Whatever happened? I know he was very active in $SVXY and $UVXY. Thx.
shoredriver: @mikeo561 $AMZN $AZO $SPX $SVXY $UVXY Premium gorging till he got zapped.......
mikeo561: @shoredriver $AMZN $AZO $SPX $SVXY $UVXY -- Yeah, trading options on triple etf's is about as risky as it gets........... until of course @bigbartabs comes out with his 4X cannabis ETF!!!
GOOSE: @shoredriver $AMZN $AZO $SPX Just to let you know, Iceman is alive, well, thriving. ;>)
shoredriver: @GOOSE $AMZN $AZO $SPX good to know...stopped trading??
shoredriver: @GOOSE $AMZN $AZO $SPX Or was it Jetace or something like that who blew up ?? can't remember.....
mikeo561: @DAN -- thanks for the confirmation on what I'm trying to specialize in. And thank you for the coverage of $AZO. I will heed your warning. Thanks again.
rachel: ...
$AZO – "I sell vertical BuPS b/c of premiums. With earnings announced, will 725 or 700 be revisited over the next 45-60 days?" I doubt you'll see 725. Be careful with liquidity. This was a really good DCB trade.
$ADP &nda ...
Henry: @Kasey $PLNT Debt never seemed to hurt $AZO
mikeo561: $AZO -- SOLD -1 VERTICAL AZO 100 21 SEP 18 740/735 PUT @1.55 Will close this out before earning on 9/18.
Mojomoney: Hope you are$Dwdp. Have option. Anyone looking At $AZO run
Mojomoney: @DAN $AMZN. Dan if you could cover # $AZO thx you
champ: @Mojomoney $Dwdp $AZO ---- Up $38 after the upgrade on 8/1, by Deutsche Bank...this is a little over a 5% move.....not really a beat deal, on a $739 $$$ stock.
rachel: ...
$AZO – uptrending stock…but I wouldn't buy it here. No edge.
Gary: ...
15. $AZO – same idea.
16. $BURL – buy on 7/13 with a stop at $145ish. Add on a breakout…or maybe the following breakout above $150. But you scale into this with a small position. IF…IF…it works, buy more. You a ...
Mojomoney: Watch $Azo. Breakout
Mojomoney: @DAN can please cover $AZO
Mojomoney: $azo
sierramp: @Mojomoney $azo Nice breakout from squeeze.
Mojomoney: Dan anyviews on $ulta and $azo.
DAN: @Mojomoney $ulta $azo $ulta -- Above $260 works. $AZO -- tougher to call. Very big gap and crap last month. I'd keep an eye on $710. If the stock closes above that level, I think $790 is in play. Hope that helps. --Dan
Henry: $AZO @Dan can you tell me how this Cramer favorite manages to have a negative book value?
DrScience: @Henry $AZO https://www.washingtonpost.com/business/case-in-point-autozone-keeps-focus-on-share-repurchases-instead-of-switching-to-dividends/2014/06/19/a9e6d8be-f598-11e3-a606-946fd632f9f1_story.html?utm_term=.e742f011ee5b
DAN: @Henry $AZO I haven't a clue. I don't follow Jim's stocks. Haven't for quite a while. The frustrating thing about watching Cramer's stocks is that he puts conviction ahead of everything else...until he doesn't. He'll stick with a stock as long as ...
Henry: @DAN @DrScience $AZO Thanks I knew about the buybacks and debt. I still can't wrap my head around a 700 stock with $44 in earnings and a -$64 book value. Last year their debt/equity did decrease by 32% according to TOS. That has been the only substantial move down in debt in recent years though. I need to look at a value line. The local library has it online, but not in a category that one can readily find.
DrScience: ...
$AZO reports at EOM, and with the stock below the 50 DMA, it looks to have another 10% down into the report, as well.

Overall, hard to tell what the auto parts stores will do in 2018. But, one thing is apparent -- car parts wear out, and shade tree ...
Bridget: #Notes: $STZ - dropped to the 50dMA after earnings $FFTY - good volume in this ETF this week, going higher $CARS - #ipo new high $KMX also looking strong $DAN $ORLY $AZO - also car parts is breaking higher as well. $EBAY - two month cup or V pattern, now moving to a new high $TDOC - multi year cup and handle on the weekly chart $SQ/$PYPL - both looking strong today $TRU - bounce off the 50dMA and hit a new high $IGT - pullback to the 50dMA and now moving higher $FLIR - in a tight consolidation pattern, close to breaking out $MHK - same here $WMT - closed above $100, but still very extended
woodman: #AutoParts of interest: $DAN $BWA $LEA $ALSN $GPC $DLPH $VC $TEN $AZO $AAP $ORLY $MNRO.
Bridget: $AZO coming out of a squeeze. $ORLY is also making a move higher.
Bridget: $ORLY $AZO slowly starting to roll over
Iceman: $AZO #ShortPuts - Bought to close 1 AZO Dec 15 2017 430.0 Put @ 0.05. I know it would have expired Friday but even this far out of the money, the margin requirement was quite high. Originally sold as a #FallingKnife trade at 4.30, so a nice gain anyway.
BocaRick: @Henry $TOL $AZO.... $TOL now down 6%
Henry: $TOL missed by 2 cents and is trading lower $AZO beat by 0.64 on $10 of earnings and is up. No one seems to notice that the Zone has negative book value
woodman: $AAP $ORLY $GCP $AZO - auto parts retail doing well.
Iceman: $AZO #ShortPuts - Bought to close 1 AZO OCT 20 2017 350.0 Put @ 0.05. It won't trade any lower, has a high margin requirement, and still has 4 weeks to expiration. Originally sold on 07/06/2017 at 2.60.
Iceman: $AZO #ShortCalls #OptionLadder – sold these on this morning's gap at 562.0 Paired with long term short Puts. Sold AZO SEP 15 2017 580.0 Calls @ 0.40 – these expire Friday Sold AZO SEP 22 2017 660.0 Calls @ 0.60 Sold AZO SEP 29 2017 660.0 Calls @ 0.90
Iceman: $AZO #ShortCalls – Sold 1 AZO Sep 22 2017 660.0 Call @ 1.15. Highest available strike price and the breakeven is above the top of the last earning gap. Only 8 trading day until expiration.
Iceman: $AZO #ShortPuts - Bought to close AZO SEP 15 2017 480.0 Puts @ 0.05. Originally sold at 2.30 & again at 3.50 after the #Earnings drop in May
Iceman: $AZO – it seems the hurricanes have changed the prospects for the auto part stocks
Iceman: ...
$ANF $AZO $CMG $HP $M $TRIP with a couple of profitable assignments.
Of course volatility trades dominated the action as almost all Puts and Calls expired worthless in $SVXY and all the calls in $UVXY expired.

-- Expired --
AZO (Weekly) Aug 25 2017 ...
Iceman: #PinAction - the bad news in $AAP is also hitting $AZO
Iceman: $AZO #ShortCalls – Sold 1 AZO AUG 25 2017 620.0 Call @ 1.20, turning one of my short put positions into a strangle. Only a few weeks until expiration with the strike price at the top of the trading range since the earnings gap in May. The stock has rallied from 491 to 554 in less than a month. I don't think it has another 66 points in it.
Iceman: $AZO - seems to be recovering from it's earnings plunge
Bridget: $AAP $AZO $ORLY this move looks very overdone. I'm waiting and watching for an oversold bounce.
Bridget: Notes: $XLU in a downtrend on the daily now $UNG new 52 week low $BHI - big move after this downtrend, special dividend on 7/7 $AAP $AZO $ORLY - down big on warning $CBOE - new all time high $CX - breakout $CNC - good buy point in this uptrend $CCL $RCL - steady uptrend $BZUN - nice breakout $AABA - steady uptrend IBB XBI - many healthcare stocks looking well today $CALA - breakout $ACHC - higher highs $ALNY - nice uptrend
SamG: $AZO Looks like this one is starting to close the gap down if it closes above 625 today
mradams0621: $AZO anyone like it down 8% on e's miss? expensive, but looks like $600 ish is trying to hold for a bottom. Looking at $620 June calls at $7.50 ish . Thoughts please?
Henry: @mradams0621 $AZO I've never understood why this deserves the price it has with a negative book value
Bridget: @mradams0621 $AZO I like $ORLY better.
mradams0621: @Henry $AZO agree. not a core position or LTH, just a chart trade for a quick oversold bounce, if I'm lucky. wishing for lunch money
Iceman: $AZO #ShortPuts #FallingKnife - Sold 1 AZO SEP 15 2017 480.0 Put @ 2.30 with the stock at 603.24. Lowest available strike price.
DrScience: @Henry $AZO When someone sneezes, everyone catches a cold. Number of shares outstanding, at 28,407,150 is second lowest in S&P 500 -- $CMG has only slightly more shares outstanding; $MTD has 3M less ... and they're $500 stocks, as well.
Henry: @DrScience $AZO $CMG $MTD unless I'm misplacing a bunch of zeros AZO has 5 billion in debt, the others do not.
Iceman: $AZO #Shortputs #FallingKnife – another leg down to 580 and these filled Sold 1 AZO DEC 15 2017 430.0 Put @ 4.30 Sold 1 AZO SEP 15 2017 480.0 Put @ 3.50. Both are the lowest available strike prices
cmac: Playing short term oversold bounce in $AZO. I expect it to bounce off the 1 year support line in red. Bigger picture, there is a clear H&S top, so I'll look to short it once it fills the amazon news gap.
debeers: $AZO/$ORLY/$GPC-SHORTS ALL--One way to make $$$ is to seek out a theme of the stocks that appear on the top of the declines list. All of the above are auto parts dealers and all will suffer if $AMZN decides to get into this business. You don't have to be first. You just have to be right. Why would you pay for shipping when you don't have to pay for it and why would any mechanic?
issues: @debeers $AZO $ORLY $GPC $AMZN Thanks Debars but they are down so much right now, is this a good price to short? Maybe wait for a little bounce??
debeers: @issues $AZO $ORLY $GPC $AMZN ---its an idea only and I found it interesting that ALL were hit and ALL for the same reason. When Dan gets back, we might want to use this theme or others where $AMZN is eating their lunch.
risaac: $AZO Is it too late to enter, looks like new high breakout today, but as run a long ways to get here. I'm thinking that I'll wait for a little pullback. Anyone else looking at this?
Bridget: big bounce in $AZO today. Wait for the pullback to get in.
vblegacy: @Bridget $AZO Thanks for the pullback reminder.
DrScience: #Watchlist - Gross Margin Expansion Stocks for 2016. Here are 21 companies that are generating greater revenues for lower costs. For TOS Users, download the list at http://tos.mx/0luZzZ $AMZN $AZO $BEN $CTAS $DOW $ITW $LOW $LUV $MAS $MHK $NWSA $ORLY $PEP $R $RHI $SEE $SHW $STZ $SWKS $VMC $XRAY On the past couple of strategy sessions, @DAN was musing about why $LOW popped and $HD sold off when earnings were similar... Could be that $LOW is on the list and $HD isn't.
infocus: @DrScience $AMZN $AZO $BEN $CTAS $DOW $ITW $LOW $LUV $MAS $MHK $NWSA $ORLY $PEP $R $RHI $SEE $SHW $STZ $SWKS $VMC $XRAY $HD #Watchlist - Thanks for that.
olveoyl: @DrScience $AMZN $AZO $BEN $CTAS $DOW $ITW $LOW $LUV $MAS $MHK $NWSA $ORLY $PEP $R $RHI $SEE $SHW $STZ $SWKS $VMC $XRAY $HD #Watchlist Thank you!
nb8702: $PCLN $AZO

STC PCLN MAY16 1250 calls at $35 BTO at 23.40.

PCLN: Put this trade on May 5th and it was meant to be a day trade, but i pulled my stop that day and held on. The reason I pulled my stop: Each time PCLN dipped below the 100MA (1240ish) b ...
nb8702: $AZO $CMG BTO CMG JUN16 470 Calls at 9.90 per contract (Stop below yesterdays low) BTO AZO JUN16 790 Calls at 20.10 per Contract (stop just below the 10MA) CMG with its stock buy back program to hit within the next couple of week's i'm looking/hoping (hope is not a strategy ) for CMG to hurdle over the 100MA up to 480/500. I believe yesterdays run was part of that news. AZO is starting to come out of a squeeze and may start an earnings run. If it does i can see it test 800 as part of phase 1. If phase 1 plays out and we get a small pull back that holds to start phase 2 I will add to my position. I would love to for CMG to break above 810 resistance. Of course the over all Mr Market needs to play ball as well, if not continent stops are in place. Trade safe.....
rah: $LAD - Lithia Motors - Along with others in this small group of related stocks ( $AN, $ABG, $PAG, $GPI, $ORLY, $AZO) seem to be moving in concert, up today (and this week). Each seem to be working off the effects of the lows each has seen in February. Each seem to be moving up, into their earnings, in the next few weeks. Anyone following this? FD - Place holder in $LAD rah
ogas: @rah $LAD $AN $ABG $PAG $GPI $ORLY $AZO - $LAD I own this and plan to keep through earnings.
SierraJW: #2016 - Long term strategy - I just view some Cramer comments - worth viewing, regarding research and quarterly corporate guidence and understanding the businesses and their markets - good stuff, IMHO. http://reut.rs/1QaDErv Mentioned in Video: Krogers $KR, Dollar General $DG, $TJX higher.. Oil savings/ Consumer reactions - boost personal savings accts, or spend on Deferred Maintence, autozone $AZO, $HD, $LOW Kroger - customer satisfaction: Natural/Organic growth, Black Friday's, sales action - shopping closer to the event (late Xmas shopping?)
Prazan: LURK STOCKS - Lower Left to Upper Right When the market broke lower at the end of August most of the stocks I'd been following lost their clear uptrends, but as the market has stabilized, a new group has emerged. LURK stocks show a lower left to upper right movement in the chart of 6 months or more. I've copied my list below, with brief notes. $AAP Extended above 50 Day $ADBE Clear Uptrend $ALK Consolidating $AMZN Gaps and consolidates $AZO Clear Uptrend $CMG Consolidating $CRM Consolidating $FB Choppy uptrend $HD Consolidating $JBLU Clear uptrend Above 21 day $NFLX Volatile - 20% off highs $NKE Extended above 50 Day $ORLY Clear Uptrend $SBUX Clear Uptrend $TSO Clear Uptrend $UA Clear Uptrend $ULTA Consolidating
Prazan: $AZO $AAP $ORLY Note that the autoparts tickers are all above their 50 day MA. Maybe I'm about to go from biotechian to autopartisan.
steve71: @Prazan $AZO $AAP $ORLY "autopartisan" is good. Sounds political.
Prazan: @steve71 $AZO $AAP $ORLY Our politics are far too bloodthirsty for me! But I lived for many years in Prague, where one of the minority political parties, polling about 4%, was the "Party of Beer." No, I'm not kidding. The Czechs are serious about their beer. And we're serious about our cars. So AutoPartisan it is!
nb8702: $SPY $AZO Taking profits STC AZO SEP15 700 calls at 39.78 BTO (yesterday) at 16.60 STC SPY SEP15 192 calls at 8.31 BTO (Yesterday ) at 4.12.
Visit the Trading Forum to join in the discussion.
| | |
| --- | --- |
| Stock Price | $USD 1,148.97 |
| Change | 0.00% |
| Volume | 249,810 |
AutoZone Inc is a retailer and distributor of automotive replacement parts and accessories in the United States. Each of our stores carries an extensive product line for cars, sport utility vehicles, vans and light trucks, etc.
Request Video of AZO
Already a member?
Sign in here.
Earnings
September 22nd, 2020 - 2020 Q4 Earnings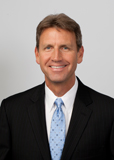 Dan Fitzpatrick
Stock Market Mentor gives you EVERYTHING you need to succeed in the market; all in one place. How easy is that? Dan Fitzpatrick and his elite community of traders share trading ideas, strategies and much more. Dan Fitzpatrick--a world class Technical Analyst, trading coach and regular CNBC contributor--gives you access to all of this with a 30 day trial membership for just $7.77. Get started TODAY and start trading better TOMORROW with the following premium content:
Nightly video Strategy Sessions with a game plan for tomorrow
Got a stock you want Dan to look at? Just ask.
Patent pending video alerts instantly delivered to you when one of Dan's trading signals is triggered. This is not your typical price alert. This is a short video explaining the action you need to take to make money. No more "Woulda, coulda, shoulda"
Access to over 71,800 stock analysis videos
Access an ever expanding library (71,800) of educational videos that will save you time and make you money
Join a team of friends and traders that have one thing in common; a burning desire to succeed.

Become a Member Today!
Gain immediate access to all our exclusive articles, features, how-to's, discussion group and much more...
Satisfaction Guaranteed!
Your Stock Market Mentor membership comes with a 30 day, no questions asked, 100% money back guarantee!