Kohl's Corporation (NYSE:KSS)
Bands Volume 200 SMA 50 SMA 20 SMA Videos Alerts Articles Events

KemoSabe: $KSS - Sold 1/2 of my position in $KSS this morning. I just don't know how much more it can run before stalling out. Good profit on the 1/2 sold and gives me more wiggle room on the other half.
baronp0329: @debeers $PVH $KSS $M I totally agree. PVH is a great company and Executive Management Team. I've had a full position in my Long Term account since Q1 2017 Earnings.
debeers: ...
1 Year +51.6%,3 Year 46.3% 5 Year 33.1%.. $KSS and $M reported record returns. Did you ever call them? Do you know who the lead for Macy's and Kohl's is----its $PVH. You could buy KORS but why? You could buy Costco, but why? With PVH you get all ...
baronp0329: @debeers $PVH $KSS $M hahahaha...
Forexpro: @debeers $PVH $KSS $M Thanks, DeBeers, That would be a stretch target for Mr. Cooperman, I'm afraid; his portfolio return since Jun 2013 is negative 7.1 percent, with a Sharpe Ratio of minus 0.21 (according to TipRanks). Hope you're faring well; all the best!
debeers: @Forexpro $PVH $KSS $M ---then he lied? Huh? fancy that?
debeers: @baronp0329 $PVH $KSS $M - That's why your name is wealthy baronp0329 and not dummypauper 0329.
debeers: $KSS-all domestic department store. Beat and raised. s/b up 5-6%.No position (darn!!!).Here's what they do:
Kohl's Corporation (Kohl's) is an operator of department stores. The Company operates approximately 1,154 Kohl's department stores, a Website ...
Geewhiz: $KSS $TOL May be bouncing.
MtChet: $KSS - Beat and raised guidance, yet down 7% - What am I missing?
PhilHarmonic: @MtChet $KSS You can try buying some a $58.00. Lots of support in that area. The stock has been consolidating since January.
issues: Sold the dog $ALXN finally (for a loss but relieved after holding for years!) - this pattern repeats over and over. Sold also $X $EDU and bought starter positions in $FIVE $STLD $FIVE $SAVE $KSS
bsnceo: @Forexpro $KSS $ANF $ABBV $ENR $ILG $LAZ $LMT $STX $TGT $VFC $SPY $BBT $MXIM $RBA what is your current opinion of $ILG -- been a laggard today
Forexpro: @bsnceo $KSS $ANF $ABBV $ENR $ILG $LAZ $LMT $STX $TGT $VFC $SPY $BBT $MXIM $RBA Hi, Bsnceo, I'm surprised by the red bar today, but I'm seeing no news of any kind. I suppose that there are levels where prospective buyers are less interested than are profit taking sellers, and $ILG appears to have reached one. With that said, I'm still made a little cautious inasmuch as this is happening on a day that's strong overall for the market. The chart remains strong, but this may be one of those "shots across the bow" that Dan mentions from time to time. We'll see how it goes, and how the volume looks at the close; all the best!
Forexpro: ...
Two weeks ago, I ran a scan, basically looking for stocks using the methodology outlined in Dan's review of his webinar with Minervini. I ran an additional scan, looking to edit out stocks with weaker fundamental rankings. This eliminated several re ...
Forexpro: ...
By the bye, the tickers that got cut for having one more more fundamental grades below "C" were $KSS, $ANF, $TLRD, $BKE, $MBT, $RIO, $DCP, $BBL, and $COTY.

As noted, there's more work - a lot more - to be done, and more tickers, no doub ...
Geewhiz: @Forexpro $SPX $WMT $ABBV $ENR $ILG $LAZ $LMT $STX $TGT $VFC $KSS $ANF $TLRD $BKE $MBT $RIO $DCP $BBL $COTY @Forexpro $SPX $WMT $ABBV $ENR $ILG $LAZ $LMT $STX $TGT $VFC $KS $ANF $TLRD $BKE $MBT $RIO $DCP $BBL $COTY A sly sloth at that. Thank you for your effort. Interesting how so few stocks popped out. Market freefall will do that. But to be successful we should not only pick the right stocks but also at the right time. Schwab's rating system only veers from C or above for $ILG (F), $LMT (D) and $COTY (F).
champ: @DrScience $JWN ---- Thanks ...this morning on briefing.com @ 10:51 ET....Heading reads ...Sees FY18 EPS at High End Of Guidance Range Following Holidays Sales also others that did well were $KSS $TGT $EXPR ....this news was reported this morning and there was another Article yesterday @ 16:06 ET.that they announced positives sales for the 9-weeks ending 12/30...fiscal 2017 exceptation increase in net sales of 4.2%....but I will take a look, at your post..Thanks
debeers: $BA(6B Qatar jet deal announced 12/26).$CAT,, $KORS, $KSS, $MTN (if not now, when?), $SCHW, $WYNN, $MRO--In my area what interested me was the traffic in $KSS and $KORS. Will be adding $PLCE BEFORE earnings as well as $PVH. Also, Nordstrom wasn't packed but the purchases were through the roof. I'll wait for a dip here. I did my patriotic part--Just sayin'
champ: $DLTH $BURL $LB $KSS $ROST ---- Retail $XRT....I have been posting on many of my positions in this sector...moving-up now...could get a-way because the #NewsFlow, is getting even stronger Daily.
traderbren: $KSS - STC Jan $40 Calls - for a nice gain. Don't want to give up on a nice gain.
champ: $DJI @ 24,180 and #Uncertainty... is back in the markets. $DECK $TSCO $LB $ROST $LOW $KSS $JWN $TJX and 3/4th of $BURL -- $HA --- $TREX 3/4th -- $OC --- $FAS $SSO ---- Took profits on all of these positions... today/yesterday...because they were large. Also because I'm cutting back risk, going into the #BudgetWars because there will be, a lot of noise. The markets really don't like #Uncertainty...and I believe, that I will be able to buy all of these stocks back at lower prices and I'm also guessing that I will be selling more positions tomorrow.
champ: @woodman $DDS --- Yes, really working and $KSS is also OutPerforming. One day its $LB and then the next day its $BURL ...then $DG...but its kinda like a tag team. I'm adding to all and I have 14 positions...for now. I really believe this sector will be one of the big winners, this month....for sure....but its really stupid to say ...for sure.
bRobert: @champ $DDS $KSS $LB $BURL $DG DDS high short interest
champ: @bRobert $DDS $KSS $LB $BURL $DG
champ: @champ $DDS $KSS $LB $BURL $DG ---- Yes, we had a post on that before, on 11/29 but the shorts are moving off now and look at the others and be #aware... some are very low short interest, its really just strong buying, thats going on...these stocks don't really need high short interest now to OutPerform....the sector is extremely strong....very strong...really strong....but only on targeted names and I will posted my list...later.
ab3250: $Cost $M $BIG $KSS $TJX $DLTR $DDS $OLLI - I feel a little late for retail. I think I should wait for a pullback.
spmeyers: @ab3250 $Cost $M $BIG $KSS $TJX $DLTR $DDS $OLLI agree
champ: $KSS $BURL.... both are working....been posting on these.
champ: $KSS $45.50 ---- Retailer near the low...earnings are over...1,160 stores and they have a nice #OnLine business..New #Spec Position and I'm walking the dog, with a tight leash, until I get a little more room and I'm getting some RHRN.
Iceman: $KSS #ShortPuts - Bought to close 1 KSS Jan 19 2018 30.0 Put @ 0.05. It doesn't expire until next year and won't trade any lower. Originally sold on 6/6/2017 at 1.75 as a #FallingKnife trade.
traderbren: $XRT -- see $WMT, $TGT, $OLLI, $KSS, $JCP, etc. Also, shippers seeing a bounce $FDX , $UPS after selling off for a few days.
Iceman: $KSS #ShortPuts – Bought to close 1 KSS Jan 19 2018 27.5 Put @ 0.05. It won't trade any lower and won't expire until next year. Sold at 1.25
Iceman: $KSS #ShortPuts - Bought to Close 1 KSS OCT 20 2017 32.5 Put @ 0.01. Originally sold at 1.50 on 06/06/2017.
Bridget: $KSS is up big on news they are partnering with $AMZN https://seekingalpha.com/news/3293779-kohls-higher-announcing-amazon-store-deal
Iceman: $KSS #ShortPuts – Bought to Close KSS OCT 20 2017 30.0 Puts @ 0.05. They won't trade any lower and still have almost 2 months until expiration This former #FallingKnife trade was sold on 06/06/2017 @ 1.15
Bridget: Notes: $XRT getting crushed. $M $LB $COST $WMT $FIVE $KSS Breakouts that are working: $BZUN, $DLPH, $DHI $FIZZ $CX $OSUR New Breakouts: $PYPL $ATHM $KRO $EWW $CF $BWA $MOMO $EDU $TAL $JD - nice bounce off the 50dma $LMT $NOC $RTN - still working $VALE - moving higher, ER on 7/27 $PKG - nice bullish engulfing candle after flag $MRAM - #ipo new high on volume
champ: $KSS moving up ----M&A chatter.....
champ: $KSS HOD up 3.5% ....for now and I'm still holding my position.
Iceman: $KSS #ShortPuts #FallingKnife - Sold 1 KSS AUG 18 2017 32.5 Put @ 1.30 in an IRA account. This stock is less volatile than some of the other retailers.
Bridget: $M $KSS big store retail continues to get sold
Iceman: $KSS #ShortPuts - Bought to close KSS JUL 21 2017 27.5 Puts @ 0.05. They won't trade any lower and still have 71 days left until expiration. A former #FallingKnife Trade. Sold on 01/18/17 @ 0.85
woodman: Shopping mall/Department store stocks getting crushed after $M's and $KSS (Kohls) reports.
Bridget: ...
$XRT - retail is showing some improvement $BURL $HD $LULU $RL $LB $GPS $JWN, $M and $KSS report tomorrow
$MPC - this oil stock is the best of the bunch
$BA - starting to look like a double top again
Bridget: $KSS trying to move higher now, after earnings.Starting to fill the gap from Jan.
Bridget: Notes: Defense stocks - $COL is up big and other defense stocks are doing very well knowing that we are going to be increasing our military spending Retail- Some stocks up today $NWL $KSS $AEO, many others finding support Biotech/ healthcare - Quite a few making gains today $RARE $ACOR $AMGN $HUM $UNH $BLUE $AIMT $BIO $IMGN Banking - $BEN and $BAC making strong moves Tech: $AMD is still working $EXTR hitting a new high Breakouts: $TWX (on news of merger with $T) $GOGO - on earnings beat $KBH $BLD AFSI and SSTK to the downside IPOs - $INVH $TELL $ICHR and $FBM hit new all time highs
Iceman: $KSS $M $JWN $LB $KORS $COH #FallingKnife - all good candidates for this Put selling strategy. Uses strike prices at or below the 52 week lows
sincity45: @Iceman $KSS $M $JWN $LB $KORS $COH #FallingKnife What would be an ideal month to sell a put or how far out would you go?
mharps: $KSS: took a small bite today-retail seems to be recovering a bit-this one has a nice yield but it's probably just a trade
cmac: Going to be tough day tomorrow for traditional retail....$M Macy's and $KSS Kohl's lowering outlooks after the bell.
mharps: @cmac $M $KSS -I just bought a tiny bit of $kss today on that very nice daily chart-$M is on my list but I see the div payout is 114% so I imagine that div will fail. $KSS has a little better payout btu maybe retail is truly done till we get much lower levels.
gwenzee: @mharps $M Macy's is closing 68 stores. Merchandise fire sale will last for 8-12 wks. beginning 1/9. Macy's down 11% AH. $KSS was down 15% AH. Retail took it in the shorts today.
Bridget: looking at a big retail pullback across the board $JWN $KSS $M $JCP $LB $DECK. Can't find any new event. This could turn into a good buying opportunity once the selling stops, but actually wait for the selling to stop. #fallingknife
Lou: @Bridget $JWN $KSS $M $JCP $LB #fallingknife - Credit Suisse published a note this morning regarding downgrade of $JWN - "no catalyst in the foreseeable future." Probably same for the others.
Forexpro: @Lou $JWN $KSS $M $JCP $LB #fallingknife Thanks, Lou, Cramer today: "The mall is dying: long live Amazon". The latter isn't having all that stellar a session, either. Hope you're doing well; all the best!
Shopaholic526: @Lou $JWN $KSS $M $JCP $LB #fallingknife For retail, how about ROST?
Lou: @Shopaholic526 $JWN $KSS $M $JCP $LB #fallingknife - I don't follow or invest in retail so I can't say anything about $ROST.
Trixie: @Bridget $JWN $KSS $M $JCP $LB $DECK #fallingknife $BID seems to be beating its own tune, looks like it caught an upgrade.
Bridget: ...
$XRT - many retailers got sold off today, mall stores are dying $M $JWN $KSS $RL $JCP
#ipos working - $KNSL $RACE $ASIX $SND
$KOL $FCX - seeing further pullback in coal

Momentum stocks:
$JBL - gap and run, strong momentum in this stock
$ULTA - str ...
Aragorn: XRT on fire today $JWN $KSS $DDS erc. Meant to post this earlier I presume they still are working hgiher
Bridget: Retail making a move today: $M, $GPS $KSS $BBY $JWN $EXPR
Bridget: ...
Retail making a move today: $M, $GPS $KSS $BBY $JWN $EXPR

$AAPL - consolidating and looking ready for a run higher soon
$ACAD - breaking down
$BLUE - break above $75, get in
$DG - looks like the bottom is in
$FB - in a squeeze
$GDDY - this is worki ...
debeers: $PVH-If $M is up and $KSS is up and $HBI was up, your 12-15% up play becomes $PVH which should run up into earnings and report well when it does because Chirico is in the middle of the turnaround as his last earnings report shows.
Forexpro: Re: $KSS Hi, Friends, $KSS also appears to have offered a report that was somewhat better than expected/feared. Cheers!
champ: $KSS moving up ahead of earnings....
mradams0621: $KSS Kohl's - took some last week for a day trade on a FlyOnTheWall rumor callout for possible take over. On further review, I liked the chart for a swing trade / bottom picking trade, and am now tempted to hold it for a while and let the buy out chatter play out. Not a bad looking chart, and acting well so far. Thoughts anyone?
Forexpro: @mradams0621 $KSS Hey, Mradams0621, Glad it's working for you. Earnings on or around Aug 11, so roughly a month to go. On the daily, 40 looks like a hurdle to me; if it gets through that level, all is good. You can sell Aug 40 calls for 1.75 at the moment, if I'm reading the display correctly, and that might be a viable, well, option. I'm feeling cautious about the overall market, which likely means that it's just going to continue motoring higher, but FWIW (not much) most of my longs at the moment are via short puts, or with short calls attached. If things keep moving higher, I'll certainly be underperforming, but we've always had occasional pullbacks in the past. :) Best of (continued) luck with it!
Iceman: $KSS #ShortPuts - Bought to close KSS May 20 2016 35.0 Puts @ 0.05. These probably would have expired, but they were in the money early today. Sold for 0.85 last week.
infocus: @Iceman $KSS #ShortPuts - $SRPT - Any thoughts on selling the May 27, 2016 8 puts?
Forexpro: Re: $KSS Good Morning, Friends, More un-joy from retail, as $KSS reports EPS of 0.31 vs 0.37 expected, revenues of $3.97 bn vs consensus $4.13 bn, same store sales down 3.9 percent. The stock isn't taking it all that well in the early going. No position.
Iceman: $KORS $KSS $JWN $NFLX #ShortPuts #FallingKnife - shorting puts in some retail favorites for short term trades KORS MAY 20 2016 42.5 Puts @ 0.80 JWN MAY 20 2016 40.0 Puts @ 0.59 KSS MAY 20 2016 35.0 Puts @ 0.85 NFLX(Weekly) MAY 13 2016 83.5 Puts @ 0.38 - these expire tomorrow.
BocaRick: @retal $WMT $TJX #retail next two days $JWN and $KSS are reporting, are they going to be any better than $M?
retal: @BocoRick $JWN $KSS Probably not, but that is just a wag on my part. I'll continue to watch the ones I currently hold, but there are too many stocks in uptrends for me to get excited about bottom-picking retail stocks - unless the entire sector rebounds.
SierraJW: Just a "$" addition to some posts, and investigating possibilities, short and medium term, Not many positions in equities at this point. Scanning using FINVIZ maps and controls at FULL, ETF's and SP-500, for this week, so far, FWIW (http://finviz.com/map.ashx?t=sec_all&st=w1) and (http://finviz.com/screener.ashx?v=111&s=ta_mostvolatile&f=an_recom_strongbuy) Upcoming Earnings (Per @Dan) $BABA $FIT $TSLA $GPRO $PCLN $HAL $CVS $WFM $JCP $DF $LL $WWAV $SODA $M $WEN $KSS $RL $VSTO Investigating: $AMZN $APA $ASPS $BMY $CEMP $COG $COR $CVLT $DATA $DIS $DPLO $DSX $EAT $FRSH $FTI $IP $LL $LOW $LVLT $NOC $MITK $NVDA $R $RAX $RDUS $SLCA $SU $SVXY $TREX $TROV $TSCO $ULTI $V $WHR $XIV $XONE Trending: $BAS $BHI $DKS $FIT $GNW $HAL $MAS $OIH $PPA $SVXY $VGR Moving: $LPX $RRC $FCX $FIX @Dan $STMP Comments welcome! Jim
DAN: @SierraJW $BABA $FIT $TSLA $GPRO $PCLN $HAL $CVS $WFM $JCP $DF $LL $WWAV $SODA $M $WEN $KSS $RL $VSTO $AMZN $APA $ASPS $BMY $CEMP $COG $COR $CVLT $DATA $DIS $DPLO $DSX $EAT $FRSH $FTI $IP $LOW $LVLT $NOC $MITK $NVDA $R $RAX $RDUS $SLCA $SU $SVXY $TREX $TROV $TSCO $ULTI $V $WHR $XIV $XONE $BAS $BHI $DKS $GNW $MAS $OIH $PPA $VGR $LPX $RRC $FCX $FIX $STMP Jim, have you considered refining that search with volume parameters...and maybe price parameters (if you want to avoid stocks that are just a buck or two in price)?
mradams0621: #earnings tonight $CRM $LB $HPQ $RIG $WLL $ETP $IMAX $RLYP tomorrow morning ; $BUD $BBY $CVC $KSS $AMCX $APA $CPB $SFM $W $SEAS $RDUS
Bridget: $M and $KSS down today
Trixie: #retail I confess to know almost ziltch in this sector, besides wearing comfy clothing.. I have a crude search for up on above volume.. $BKE, $CHS, $GPS,$JCP looks to have a tiny double bottom that broke, $KSS (but at the top of the recent channel), $M maybe out of that recent little double bottom? $PLCE also been moving up well last few days.. Back over the 50ma. And then there is Dan's good friend $WMT for some reason this sector looks to be on the go.. and it looks like the ones that have been mutlated the worst earlier are the ones they are interested in.. I would gather its a reasonable area to do some poking a prodding in if your not already playing in this area.
nb8702: $KSS $LULU $COH $KORS Notable Stocks in a Bad Tape. Liking the chart of KSS
champ: $KSS $49 - Retail % leader today on my watch list.... up over 4%. The YTD low was in Nov. at $41.85...5 year low was $41.35. I'm late into the trade this morning but I'm long....this one is also playing catch-up this morning. They have 1162 stores...they also have a great e-Commerce business....volume is OK....traders like something or we are all chasing....could be sales are good or Gift Cards.....long Spec swing with a trailing stop.
issues: I did a little Christmas stock shopping for retail. I bought the following $WMT $JWN $FL & $TJX. Looking over the two groups in IBD Group 67 includes $TGT $COST $SHOS $WMMVY (WalMart Mexico=low vol) The other industry group was group 194 included: $JWN $KSS $DDS $M $JCP $SRSC (Sears Canada- low volume) The two with the best charts are $SRSC and $WMMVY but both have such low volume its scary. We like to shop for the wife's shoes at $JWN. They are always busy at the mall around this time of year. So we bought a starter kit for $JWN stock. Anybody else in the Christmas spirit? Oh I almost forgot, we bought $UVE on sale.
Iceman: #Economy #Retail #BlueChristmas - these stocks are telling you that the hype about a recovering economy/consumer is so much BS. These stocks are a #FallingKnife but they may recover and/or stabilize in the long term. I'd give them at least 6 months to bottom and turn around. See the Oils about this time last year as an example. $FOSL $GME $JWN $ROST $DLTR $KSS $URBN $KORS $TJX $BBY $BBBY $UA $DG $TSCO $GPS
issues: @Iceman $FOSL $GME $JWN $ROST $DLTR $KSS $URBN $KORS $TJX $BBY $BBBY $UA $DG $TSCO $GPS #Economy #Retail #BlueChristmas #FallingKnife You may be right Iceman.
champ: @jltrader1 $BURL $M $DG $DLTR - On $BURL I'm long with a small position at $46.80 but all the stocks in the retail sector have been under a lot of pressure. The way I'm making $$$ on this stock is I'm trading around my main position...a lot of work . ...
jltrader1: @champ $BURL $M $DG $DLTR $FRED $HD $LOW $JAKK $GME $EA $HBI $JAH $JD $CAB $KSS $JWN $TJX - Thanks for the information. No NP in $BURL yet but watching. Great info, will watch for earnings. Also stalking $DLTR $HD $LOW $TJX for good entries. Need to dip my toes in. Thanks again.
champ: $KSS reports earnings in the morning before the open....these earnings could also be bad. Taking profits and I downsized all retail position that I have left ...only holding a small size in each and I also sold my full positions in $GME $CAB $JD $FRED $DLTR and my day trade in $M....going into the close. The retail sector is falling apart after $M earning this morning....no reason to give all the $$$$ back. It could even get worst after $KSS and $JWN on Friday ...no positions in these 2 stocks.
msb: @bigbartabs $XRT $TGT - I am surprised that it has held up as well as it has given the sell off in names such as $KSS, $M, and $WMT. Regards.
champ: $SPY - This feels like a market where everybody is hesitant on chasing...not many trust the direction on this extend market here and why should they but this could be the real deal... I really don't have a clue but I'm a buyer for now with stops. $XRT -More new buys this morning here in this sector for my holiday stock portfolio... $ROST and this one $KSS is trying to bounce off the bottom ...they have a great div...which could help it stay around this level until it wakes up.
issues: @champ $SPY $XRT $ROST $KSS How about adding $M or $DDS? $TJX? Santa stops there too. I just bought $TJX (starter position_)
champ: @issues $SPY $XRT $ROST $KSS $M $DDS $TJX - I like all of them and I really like $TJX a great stock but it's only 4 points or so off it's high...not sure of the market here. I also like $M at this level with a div. I like stocks that are all beat up at this point and if they have a div thats even better like $ROST div but small, $JWN ,$KSS... $DECK $LULU no div on these 2 ...I'm a bottom feeder for now. I have a watch list of over 50 $XRT stocks.
janner0814: thanks! ***********reference note******************************************* @ginny: (8:20 AM 8/13/15) "Early premarket gappers Gapping up: $PLNR 29.5%, $BBIO 22.2%, $PGN 21%, $OPXA 15%, $GBSN 14.6%, $SEDG 11.6%, $RNDY 9.1%, $ABGB 7.4%, $CLCD 6.5%, $COTY 6.2%, $SVT 6.1%, $BGG 5.1%, $NWSA 4.8%, $SUNE 4.5%, $SVA 4.5%, $KINS 4.3%, $JD 4.1%, $GWPH 3.9%, $CSCO 3.7%, $CSCO 3.7%, $DARA 3.7%, $BDSI 3.3%, $TDOC 2.9%, $GPRO 2.5%, $LXFT 2.5%, $FGEN 2.4%, $CMCM 2.4%, $WLL 1.6%, $TSLA 1.5%, $FIT 1.5%, $PYPL 1.5%, $PRGO 1.4%, $CPG 1.4%, $CCL 1.3%, $RAD 1.3%, $NFLX 1.2%, $MN 1.1%, $MSFT 1.1%, $HTZ 1.1%, $AA 1.1% Gapping down: $BGMD -35.8%, CPA -9.9%, $SZMK -8.8%, $AEG -7.3%, $KSS -7.3%, $AEG -7.3%, $XNET -6.8%, $HMY -6%, $IOT -6%, $GFI -5.9%, $CERE -5.8%, $AQXP -5.7%, $AU -5.2%, $KERX -4.8%, $SHAK -4.6%, $MXPT -4.5%, $CDE -4.3%, $NRX -2.9%, $LDRH -2.7%, $FANG -2.7%, $FANG -2.7%, $ABX -2.5%, $GDX -2.4%, $GOLD -2.4%, $NTES -2.3%, $CDW -2.1%, $PAAS -1.9%, $PAH -1.9%, $SLW -1.8%, $AEM -1.7%, $SDRL -1.6%, $TOT -1.5%, $POST -1.3%, $AYA -1.3%, $OKS -1.2%, $SLV -1.2%, $RIO -0.9%, $MT -0.9%, $BHP -0.8%, $GLD -0.7%"
mradams0621: $KSS spasing out about something
EasyOut: @Aragorn #Aragorn's list for tomorrow...inside days: $ACE $BABA $BBT $BDSI $BG $CAKE $CAM $CBYL $CCJ $CF $CHRW $CMI $COH $CRM $CSX $CTSH $DBD $DJ-20 $DPZ $DSX $EAT $EMR $EW $FDX $FFIV $FLS $GLUU $GNC $GOOG $GOOGL $H $HSY $IYT $JBHT $JNJ $KITE $KRE $KSS $LGF $MAR $MCD $MDLZ $MELI $NOK $NSC $NTRS $PG $PRU $PSX $R $RF $RHI $RMBS $SAVE $SJM $SLB $STI $TJX $TMO $TMUS $TWX $UPS $VJET $WING $WY $XLI $XLNX Thanks for the list for tomorrow. Kathy
GreenGhost: ...
Mentioned other day USD was at risk of support break at key 94.40-50 area. Now weak retail numbers likely contributing to multi-month breakdown in $USD Index as US economy continues to sputter. Take a look at $KSS this morning for one example not th ...
issues: $KSS $JCP both beat earnings expectation but the prices are down. So what else can they do? $DDS reports after the bell. We have a half position in DDS and like it better than $M $KSS or $JCP. We are holding $COST. Comparing $ALXN to $AMGN I prefer $AMGN and bought it this morning. It has a PE of 21.37 compared to a PE on ALXN (which we put a 3% ts on) of 54.58. The chart looks better for $AMGN and the ratings are accumulate (on team AMTD) while $ALXN is Reduce. Hope this helps.
Forexpro: ...
Also in "Follow-Up", a piece by Lawrence C. Strauss on $KSS, also with a positive tone. The company was covered a while back; 19 months previously, according to the author. The stock is up 36 percent since the last piece, versus 20 percent ...
Bridget: $KSS - broke support. Bear Call and Bear Put spreads both look decent.
pcotton: #scan #rightUpper pullback to daily 20,50 or weekly 20 $AHS $AMAG $CNC $CNK $CRUS $DRII $EFX $ENR $IMAX $IPXL $JBLU $KSS $MMS $MSCI $Q $ROST $SEE $TSS $UHS $VRX squeeze breakouts: AHS, AMAG, CNC, IMAX, MSCI, UHS, VRX(phase 3) copyable: AHS AMAG CNC CNK CRUS DRII EFX ENR IMAX IPXL JBLU KSS MMS MSCI Q ROST SEE TSS UHS VRX
pcotton: #scan #rightUpper (after hours 4/22) pullback to daily 20,50 or weekly 20, and bounce $AVGO $CONE $DRII $ENR $FDS $HII $IPXL $KSS $MMS $MTSI $PFPT $SKUL $SKX $SNPS
Iceman: $KSS #ShortPuts - Bought to close 1 KSS Jul 17 2015 45.0 Put @ 0.05 to exit my last position in this name. Originally sold 12/9/14 @ 1.25.
Visit the Trading Forum to join in the discussion.
| | |
| --- | --- |
| Stock Price | $USD 74.41 |
| Change | -0.32% |
| Volume | 3,388,560 |
Kohl's Corp operates department stores that sell moderately priced exclusive and national brand apparel, footwear, accessories, beauty and home products.
Request Video of KSS
Already a member?
Sign in here.
Earnings
November 5th, 2018 - 2018 Q3 Earnings
November 20th, 2018 - 2018 Q3 Earnings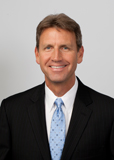 Dan Fitzpatrick
Stock Market Mentor gives you EVERYTHING you need to succeed in the market; all in one place. How easy is that? Dan Fitzpatrick and his elite community of traders share trading ideas, strategies and much more. Dan Fitzpatrick--a world class Technical Analyst, trading coach and regular CNBC contributor--gives you access to all of this with a 14 day FREE membership. Get started TODAY and start trading better TOMORROW with the following premium content:
Nightly video Strategy Sessions with a game plan for tomorrow
Got a stock you want Dan to look at? Just ask.
Patent pending video alerts instantly delivered to you when one of Dan's trading signals is triggered. This is not your typical price alert. This is a short video explaining the action you need to take to make money. No more "Woulda, coulda, shoulda"
Access to over 58,200 stock analysis videos
Access an ever expanding library (58,200) of educational videos that will save you time and make you money
Join a team of friends and traders that have one thing in common; a burning desire to succeed.

Become a Member Today!
Gain immediate access to all our exclusive articles, features, how-to's, discussion group and much more...
Satisfaction Guaranteed!
Your Stock Market Mentor membership comes with a 14 day, no questions asked, 100% money back guarantee!