Bank of America Corporation (NYSE:BAC)
Bands Volume 200 SMA 50 SMA 20 SMA Videos Alerts Articles Events

champ: $FAS $BAC $GS, however all the names are having a nice move, the sector is going into earnings and it kicks off on Tuesday, 1/14.
champ: $FAS $BAC $GS, all the big names will be reporting earnings, starting on 1/14. I'm holding positions in these 3. ......$JPM and $C will kick-off first on 1/14...NP's for now, only watching.
champ: $XOM @ $70.70....$BAC, came out this morning with their top 8-picks to start the year off. $XOM was on the list, I have a swing position. ....$RTN, is also on the list, I have a small position. They also had 2-shorts positions...$GAP and $LEA, NP.
wijimmy: @champ $XOM $BAC $RTN $GAP $LEA ... Like $XOM.. attractive yield.. along with $CVI, $OXY, $BP, ..2 others in sector $VNOM, $FANG
wijimmy: @champ $XOM $BAC $RTN $GAP $LEA ... .. $ROAD .. watching it drop today, and waiting for entry for a trade
champ: @wijimmy $XOM $BAC $RTN $GAP $LEA ------ $CVI $OXY $BP $VNOM $FANG....Yes I agree but I can't hold all. $BAC, will be recommending $XOM, and this stock is their only #Top-Pick in the energy sector, remember they have a #huge customer base, in their wealth management division....#BAC-Merrill-Lynch. This is only Day-1....
champ: $BAC..HOD...$GS and $FAS, both close to HOD.
sniper: @champ $XOM $BAC $RTN $GAP $LEA $CVI $OXY $BP $VNOM $FANG #Top-Pick #huge #BAC-Merrill-Lynch thanks
champ: $AMD $AAPL $BAC, many stocks to watch, these are only a few.
champ: $BAC $JPM, also watch banks, they are on a slow earnings move.
champ: $BAC #Day-50 @ $35.40..earnings will be on 1/15, the day after $JPM, reports.
CraigReynolds: @Pcdentist $BAC $JPM $C $GS #Market-Direction #slowly #News #analyst #huge #starting #positive #want-to-see Agree and believe insight is right on. Believe it is just math and all ready to shoot off but been thinking that for some time. Add timing to that and as @Champ says, "Entry" is everything.
PhilHarmonic: @CraigReynolds $BAC $JPM $C $GS #Market-Direction #slowly #News #analyst #huge #starting #positive #want-to-see Entry and Exit Luck. If Entry is everything then Exit and Luck are nothing. But , it seems to me, Exit and Luck contribute to a Traders fortune.
CraigReynolds: @PhilHarmonic $BAC $JPM $C $GS #Market-Direction #slowly #News #analyst #huge #starting #positive #want-to-see You are probably are correct could be the main reason I'm in the shape I'm in, no timely exit plan and no luck.
champ: @PhilHarmonic $BAC $JPM $C $GS #Market-Direction --- You are bringing up #Luck ---- If you have ever been in the Military, then you know many have said, I'm real lucky to be alive. There are two types of Entries.... stock entry-timing and also market entry-timing if an investors has both, then the risk size can be larger, especially if you also have sector timing, like in the Nasdaq. ......#Luck, where luck plays a big part in the markets is....I always want to be able to see the News and understand the News, with timing. Everyone in the forum has seen Stocks and ETF's start to climb off of News, way before they even see it. ......Understanding Luck is real simple, I always want to see the News before you do. ......It is real simple, the harder I work, the #Luckier I get.
champ: ...
....Follow the News....upgrades and downgrades and market predictions, are only guessing about the future, off of Economic-News. Need to follow what the Banks, Financial.... on what they are predicting, like the CEO's from the top 3-banks...$BAC, $J ...
Pcdentist: @champ $BAC $JPM $C $GS #Market-Direction #slowly #News #analyst #huge #starting #positive #want-to-see No question in my mind that you are dead on right .them fancy algorithms are set to act on News and being ready as you are, is most profesional.
BocaRick: @Wolf $SWKS $QRVO also 5G upgrade by $BAC
Mitchell: ...
$BAC - monthly breakout above the $32 resistance level after nearly 2 years of consolidation. On a longer-term basis, this sets up for a measured move to $38+ (primary range was $26 to $32).

$BKNG - stabilizing at the $1850 level after delivering ...
Trudy Warren: @Mitchell $BAC $BKNG $BYD $CBOE $CHL $DEO $DFS $DRI $IWM $JKHY $NUE $PGR $XLI $XLV Thank you for sharing your trading notes!
baronp0329: @brett_anderson $ACB #POTSTOCKS Nice trade Brett! I'm day trading $CGC and $CRON. In the $CRON Nov22 Calls at 0.20, Current Ask 0.25, 25%. Also in $CGC Nov22 17 Calls at 0.55, current Ask 0.90, up 63%. CGC PT raised today by $BAC to 19 and upgraded to Buy @scottrades, did you get some Pot stocks today?
brett_anderson: @baronp0329 $ACB $CGC $CRON $BAC #POTSTOCKS thanks! i really liked the big volume and nice candle. i'm now out!
scottrades: @baronp0329 $ACB $CGC $CRON $BAC I did not! Missed these moves. Can you and @brett_anderson be the Official SMM #POTSTOCKS watchers??
champ: @baronp0329 $ACB $CGC $CRON $BAC #POTSTOCKS --- Yes, #alerts started going off yesterday, on $CGC, now up around $3.50 off of yesterdays LOD.
baronp0329: @scottrades $ACB $CGC $CRON $BAC #POTSTOCKS Thanks Scott, but can't commit to being an expert on Pot Stocks. I just trade charts with nice price and volume.
brett_anderson: @scottrades $ACB $CGC $CRON $BAC #POTSTOCKS i think we'd consider it if we could get a sweet badge to add to our profile pics?
scottrades: @brett_anderson $ACB $CGC $CRON $BAC #POTSTOCKS Haha, I'll talk to Gary.
baronp0329: @brett_anderson $ACB $CGC $CRON $BAC #POTSTOCKS Took 1/2 profits on CGC for 64% profit, but still fully in CRON calls. (Edited)
Wykeman: $BAC just make NH #financials
Wykeman: $BAC 52 week high..
Robert1965: @Wykeman $BAC Noted
scottrades: My #Swing Notes today: $SSO Inside Day. Consolidating short term. $QLD Sideways in an hourly range, but look at the red. $GDX Still Grinding Around $KL Nice move today, good volume. Still want to see it tighten up. $UCTT Congrats if you're still holding this. Watch the declining volume. $C Sold into this today. $BAC Hit a 52 Week High, holding up well. $LCI Earnings Tomorrow, it's either going to work or not. $CORT Earnings coming up, Watch above 15 $APPS Nice bounce today, but hoped for a stronger close. $SNBR Building a base, still on watch. $AUDC Smaller base, no trigger yet. $FLY Creeping closer, watch above 21.50 $CRM Posted about this earlier in the day. Support at 154. $ACB Earnings Next week 10 Days of Short Interest. $VFF Nice volume today, looking for it to continue tomorrow.
Robert1965: #BANKS $FAS just hit HOY 82.75, anyone buying, looking at $C $BAC
mopick: @Robert1965 $FAS $C $BAC #BANKS, am watching $C to initiate a starter position.
champ: @gwenzee $ROKU --- I'm day-trading this stock because of that upgrade by $BAC, before the open this morning and at this level, for me there is no real reason to swing.
Robert1965: $BAC this has been on roll since last 10/17, when I sold at 30.20 now up to 31.61, anyone doing anything with $BAC
bRobert: @Robert1965 $BAC Too extended to buy Easier to hold with stop Patience. or look for another trade
debeers: @bRobert $BAC @bRobert- what have you done with your $BX? Thanks in advance for your help.
Robert1965: @champ $BAC have gotten back in this, I still holding core position
bRobert: $JPM WEEKLY has been my guiding light I like polite WEEKLY charts This one led the pack higher $140 longer term Take advantage of pb/bounces $BAC $36 WEEKLY target $C $82.50 WEEKLY target with breakout /continuation
Mitchell: 10/25/2019 Trading Notes $BAC - closed on the weekly chart within 1% of major resistance that goes back to early 2018. A weekly close above $32 sets up for the next leg higher. $C - weekly close above the $73 level (major resistance going back to last September) $CINF - bearish engulfing candlestick after reporting earnings on Friday morning, but it hold on the retest of the 100-day SMA and the $110 level $NTR - snapped a 9-day losing streak today after finding support at the $48 level. Look for a short-term bounce back to the $51 level. Earnings are due out on 11/4. $NVDA - solid close above the $190 resistance level on the weekly chart this week.
Robert1965: $XLF the banks are moving towards all time highs $BAC $JPM $C any news the these
champ: @Robert1965 $XLF $BAC $JPM $C --- $FAS, all the banks are reporting that the economy is strong...take a look at $STT, $SIVB but all are moving-up. $KRE and $KBE...
Mitchell: 10/21/2019 Trading Notes $AKAM - been trading sideways for nearly 2 months. Watch to see if the stock can sustain a move above the $92-$93 level. Earnings are due out on 10/28. $BAC - retesting major resistance at $31 on the weekly chart. The bank reported better than expected quarterly results last week. $ULTA - bearish price action over the last couple of sessions, failing to regain the $250 level. If the stock falls below $235, look for a retest of the September lows. $XLF - the financials ETF is back at major resistance near $28.40-$28.60 (July and September peaks)
phgruver: ...and we wake up to find that $BAC beat estimates, and is up 2% in the premarket. This is a LT hold that I don't trade. My cost basis is around $15, so the 2.4% yield is actually 4.8% for me. An easy hold....
traderbren: @phgruver $BAC - nicely done! I have a LT position too.
Robert1965: @champ did you sell any $BAC thinking about selling at 30.50 or above
champ: @Robert1965 $BAC --- Yes, I took full profits on this swing position.
stairm01: @Ringo $DAN $VEEV $VEEV $SAM $MELI $ODFL $XPO $IYT $CX $BA $SPLK $ABMD $ALGN $SDC $ALGN $SDC $ALGN $SDC $CC $UAL $EHTH $HIIQ $MRCC $MRCC $ABBE $STNE $SPX $NDX $MTUM $FFTY $XHB $LGIH $HOV $MDC $TMHC $PLMR $IBP $GLOB $BOOT $LULU $EDU $ESNT $VEEV $IPB $ ...
debeers: @Forexpro $GS $RH $BAC $C $WFC $JPM $SPY -$BAC is domestic. Thanks for your good wishes.and backatcha for that. I see no need to slam $JPM for wework. I also don't believe, as DAN does, that the folks at $JPM are scumbags.The market vote is always the final one and the market told $JPM what it thought of it.
Forexpro: ...
Nope, I'm not advocating positions in banks, although if someone with a diversified portfolio feels the need for one, there are arguments to be made for $BAC (exceptional pool of free or near-free deposits, broadest domestic footprint, but so-so man ...
debeers: @Forexpro $GS $RH $BAC $C $WFC $JPM $SPY -Not only your brilliance but also your kindness never fails to amaze. My key takeaway from your script remains that the instis, overweight though they may be are shedding when they can. Frankly, and i know i'm out on a limb when i say this but the minute there is a Brexit, i'll buy the Royal Bank of Scotland...............
champ: $BAC @ $29.85,..HOD...nice move, earnings in the morning.
champ: $BAC, HOD, investors are looking for a surprise beat, I will be holding a position, into earnings.
champ: ...
........However as usual, investors can never really know about a positive change in Market-Direction, until after it happens...but they can guess. All stock entries, are only guesses. Markets work off of positive news and now the markets will be w ...
champ: $SPY, $BAC, News ---- No-sound, just watching the news that is streaming and there is really no-news other than bank earnings...and $GM and UAW, reports that there is a tentative agreement, full agreement possible tonight, per the NY Post.. ......News on $BAC, that $BRK.A/B, is said to have asked to add to their $BAC position, above their 10% threshold, this is a Bloomberg post.
champ: $BAC, is the most active stock in the $XLF, sector...that is the new news in this sector, that was just reported.
champ: ...
......30-more companies will be reporting earnings tomorrow. The big market movers could be the banks again and $BAC, is the main one and the others are $USB $PNC $FHN $CBSH $CMA $BK $ALLY, these 8-banks will be moving the markets before the open, ...
champ: Now the Markets are waiting for short-term #Positive-News --- $XLF, the markets need financials to help out, these banks are in play, $JPM $C $WFC $FRC, plus $SCHW and $GS, in the morning. Need these financials to report positive news on the economy. The markets are on hold and are waiting for news on economy, guidances and News on earnings, that kick-off in the morning, is the main reason why the markets are Flat today, is my guess. .......On Wednesday morning, the markets will be getting more economic news about Retail sales for the month of September and even more earnings news from $BAC, $NFLX and others...the markets need more positive news. .......The markets have the positive trade-war-truce and also the news on Phase-1. Now it wants more.
bRobert: @champ $XLF $JPM $C $WFC $FRC $SCHW $GS $BAC $NFLX #Positive-News If the banks can break out, the market can break out of the range . The banks and SPY have both traded sideways for quite a while.
champ: @bRobert $XLF $JPM $C $WFC $FRC $SCHW $GS $BAC $NFLX #Positive-News ---Yes exactly and that is the #Hope-News, that the markets are waiting for....and if it happens, in the morning, that is the trigger for the next leg, is exactly what my fortuneteller said, also.
baronp0329: Earnings season $NFLX $DPZ $DAL $AAPL $FB $AZZ $JPM $SNAP $UNH $LEVI $BAC $CLF $SQ $T $DIS $GS $BA $JNJ $HELE $WFC $TWTR $C $V $FAST $GE $APHA $INFY $CVS $ALLY $CMG $KO $INTC $F $MA $ABT $SCHW $MCD $NOK $PM $PLD $SAR $HAL $WBA $AXP $XLNX $PFE $PG
Henry: @atlantadave3 $HXL $BAC Downgraded it. np
atlantadave3: @Henry $HXL $BAC Thanks Henry. I always hate this situation with stops pre-market. The bid is $77.51 and the ask is currently $79.60 (yay). If my stop triggers, it will turn it into a market order. Then the mid price ($78.56) might be what my stock might actually sell for. If I change my stop so that this morning, it goes into effect at 09:35:01am, still at $79.40, at least the bid-ask spread should tighten. Thoughts?
phgruver: @atlantadave3 $HXL $BAC Premarket stops will almost always get you a bad fill. The spreads are very wide, and the volume is anemic. Unless you "know" something, it's best to avoid trading after hours or premarket. Personally, I'd cancel the stop and wait for the market to open. If it gaps down on open, it will often rebound somewhat and give you a better exit. (not always, of course, and your mileage may vary, etc., etc.)
atlantadave3: @phgruver $HXL $BAC I have changed my order to trigger at 9:36. I'll see how it shakes out! Thanks!
champ: @chd $DJI $SPY $BBBY @ $10.64 --- Thanks, for the heads-up. Yes, earnings are on 10/2/after, 2-full trading days left, could continue this ER move into earnings. Upgrade today by Wedbush, ahead of earnings, with a price target of $16....and $BAC, has their target at $20.00.
issues: @Herb Last night Cramer said don't go with the big banks ($GS $BAC $JPM etc) but with the credit cards like $V and $MA etc.
champ: @issues $GS $BAC $JPM $V $MA---- Nice to know, what he is thinks, his info helps. Thanks!
champ: $OLLI @ 64.19, on the close ----- Retail Analyst....#News upgrade, with a price target of $94, by Craig Hallum, this new News will now keep this stock on track, climbing the "Wall of Worry"... for sure. $BAC, old price target was at $100, on 7/31. Take a look....
wijimmy: @champ $OLLI $BAC #News ... Story of my Life... $OLLI Got in at $55.50 last Wed.. and Sold out all shares Yesterday at $64.25... Couldn't pass up the FAST PROFIT...... SHOULD i have asked for more ??? ...
champ: @wijimmy $OLLI $BAC #News --- Sure why not....timing is always the key. I just added a little.....@ $64.52.
champ: $SLB...New upgrade today, is moving the stock, by $JPM, with a new target of $51, other upgrades...and 1 is by $BAC, on 8/28. Will see if this moves continues.
lostsheep: @champ $SLB $JPM $BAC Is this a supply issue, catch up or does someone see a potential problem coming in the mid east like Iran?
bRobert: @champ $SLB $JPM $BAC SLB chart/stock was moving LAST week. Money flow before the news That's why I was overweight and posting
champ: $OLLI @ $56.00....Retail analysts New price targets...$JPM, is at $76. $BAC, BofA-Merrill, $75, Stephens, $75, $GS, $72, plus others, take a look.
bRobert: @champ $OLLI $JPM $BAC $GS Strong double digit Growth is still there They were priced for perfection into earnings with a high multiple. I like them here with the discount coupon applied Long partial
champ: @bRobert $OLLI $JPM $BAC $GS --- Yes, #Entry is Now or never, for me this is also a "Down-the Road" investment position.
Forexpro: ...
It remains appropriate, it seems to me, to favor "too big to fail" banks with large deposit bases and similarly mega credit card receivables. Borrowing at zero and lending at 18 percent or more still works reasonably well. All other banki ...
CraigReynolds: @Forexpro $BAC $JPM Just noted that $AAPl has it's own Credit Card now. Now in banking business I guess.
Forexpro: @CraigReynolds $BAC $JPM $AAPl

Hi, CraigReynolds,

Yes, in collaboration with The Squid ($GS), which is anxious to get involved in retail banking (cheap deposits, high fees, etc.). Apple, in my experience, is already quite accomplished at debiting ...
Mpower27: @Forexpro $BAC $JPM $AAPl $GS $AAPL If someone has the $aapl card and pays interest.... Who gets it $aapl or $gs?
Forexpro: @Mpower27 $BAC $JPM $AAPl $GS $AAPL $aapl $gs Hey, Mpower27, Hope you're doing well. The card is issued by a $GS subsidiary. T'ain't necessarily gonna be cheap, apparently, per MarketWatch.com: "The fine print states that the variable annual percentage rates (APR) will range from 12.99% to 23.99% as of March 2019, based on creditworthiness." I haven't found details on the agreement between $AAPL and $GS, but I would expect $AAPL to receive transaction fees, a la $V or $MA. There may be some additional revenue-sharing arrangements, but $GS is the bank in this deal, bearing the brunt of the financial risk, making the credit decisions, and coining the bulk of the interest rate margin. You wouldn't expect anything else from $GS, would you? If I succeed in finding anything on the agreement, (I haven't done an exhaustive search) I'll post it. All the best!
champ: $BAC, CEO coming-up on CNBC, RHRN....#No-Recession
bigbartabs: @champ $JPM $BAC $C #No-Recession #Consumer #News #Manufacture-Crisis #was ... I think you are spot on here. The more the naysayers talk (and want) a recession... the higher the markets will probably go. They themselves are simply helping our (always needed) wall of worry. I hope they continue. Cheers buddy...
champ: @bigbartabs $JPM $BAC $C #No-Recession #Manufacture-Crisis --- That is what these 3 top bankers reported....and I really do believe, that they are right, for now, I'm following the real news. I'm focusing and only working short-term, for profits. Long-term is for all the #guesser's, the real smart guessers and they always know that they are right. LOL
champ: @Spotdog ---- #Tariff-News ---- You are absolutely right there is...#No-Recession per this CNBC reporter's tweet and News Host, Carl Quintanilla, on 8/16, off of this real time News, also per many other news sources, like Briefing-Trader, the real ne ...
champ: $SSO, ....the $BAC, CEO just said, there are #No-signs of a recession, market bounced.
debeers: $NKE-a history lesson: I bought Nike for 77.49 11/07/2018. Sold it for 88.25 on 11/22/2019. Today it is 81.70. Why would this be in a formerly great retailer? 2 reasons: Nike blundered by naively and unknowingly wandering into politics at the same time that China was getting really good at counterfeiting their b est styles. All that stuff matters and the NEWS IS REFLECTED IN THE CHARTS. FINANCIALS:$BAC/$BX If your financial makes money when it can lever up interest rates it is charging you, the lower the rates, the spread also lowers and the competition for the loans is greatest so a Bank of America might suffer for example. Blackstone, on the other hand, gets to borrow for less, scope out troubled assets and gturn them for an insanely greedy profit and it pays a higher divvie than $BAC. Its a win/win. $BAC is down 3.24% while Blackstone is down .52% or a quarter.
bRobert: $C 1 gap left below near $62+ Next target with a failed bounce. $JPM gaps filled $BAC triple bottom will fill the last one Patient with np $JPM Critical level $105 area A drop below opens up the door to the low $90s via a WEEKLY double top drop
bRobert: $JPM Bullish base with upside $125+ Feel free to substitute $GS $BAC others OR $XLF
Wykeman: #Financials. Playing catch up. $BAC $RF $JPM
bRobert: $XLF LONG WEEKLY 18 month reversal base . Breaking out Good foundation $C $GS $JPM $BAC others or buy many with $XLF buffet
champ: @GOOSE $GOOS --- That is just how the markets work, just traders. However...$COLM, was upgrades this morning by $BAC.
GOOSE: @champ $GOOS $COLM $BAC Hey Champ, thanks for the $COLM upgrade mention. GOOSE
Wykeman: $JPM, $BAC, $RF financials are working today.
champ: $BAC $MS $GWPH, these are a few stocks to watch going into the close but there are many. $BAC, reports in the morning and $MS, is on Thursday. 4- other banks will also be reporting in the morning. I will be swinging my positions.
champ: @champ $BAC $MS $GWPH ---- I thought these might bounce a little but not much of anything happened.
bRobert: @champ $BAC $MS $GWPH I like the banks with a bit more consolidation of the moves Overbought Looking for the $XLF .WEEKLY reversal to trigger . and herald the next move up
champ: @bRobert $BAC ---- #RePost ---- I'm swinging Spec, I'm expecting a bounce in the morning and expectations are low. Actually last time they beat but the stock dropped because of guidance.
Visit the Trading Forum to join in the discussion.
| | |
| --- | --- |
| Stock Price | $USD 22.14 |
| Change | 3.51% |
| Volume | 94,469,100 |
Bank of America Corporation is a bank holding and a financial holding company. Through its subsidiaries, the Company provides banking and non-banking financial services and products throughout the United States and in selected international markets.
Request Video of BAC
Already a member?
Sign in here.
Earnings
April 15th, 2020 - 2020 Q1 Earnings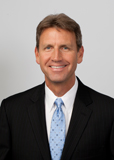 Dan Fitzpatrick
Stock Market Mentor gives you EVERYTHING you need to succeed in the market; all in one place. How easy is that? Dan Fitzpatrick and his elite community of traders share trading ideas, strategies and much more. Dan Fitzpatrick--a world class Technical Analyst, trading coach and regular CNBC contributor--gives you access to all of this with a 14 day FREE membership. Get started TODAY and start trading better TOMORROW with the following premium content:
Nightly video Strategy Sessions with a game plan for tomorrow
Got a stock you want Dan to look at? Just ask.
Patent pending video alerts instantly delivered to you when one of Dan's trading signals is triggered. This is not your typical price alert. This is a short video explaining the action you need to take to make money. No more "Woulda, coulda, shoulda"
Access to over 69,300 stock analysis videos
Access an ever expanding library (69,300) of educational videos that will save you time and make you money
Join a team of friends and traders that have one thing in common; a burning desire to succeed.

Become a Member Today!
Gain immediate access to all our exclusive articles, features, how-to's, discussion group and much more...
Satisfaction Guaranteed!
Your Stock Market Mentor membership comes with a 14 day, no questions asked, 100% money back guarantee!