Bloom Energy Corporation Class A (NYSE:BE)
Bands Volume 200 SMA 50 SMA 20 SMA Videos Alerts Articles Events

Auto: $BE added working
Sher: ...
$NET - Took advantage of yesterday's spike and STC $31 calls expiring this week -They were massively underwater, so I was grateful to be able to exit in the green - Out at $1.65 - Current bid is $.85.

$DDOG - Also took profits (albeit too early) on ...
success: @Sher $CRWD $NET $DDOG $BE $ORCL I have followed you in the forum and know that you are a very good investor based on your posts . . this one seems easy . . manage risk . . if your underwater then how much more downside do you have and would you rather have the cash for your next play or not . . . if your close to being wiped out is the cash you would get by selling be enough for your next trade. . . if not then let it ride and if your wrong you not wrong by that much more . . . just my thoughts . . hope that helps
Sher: @success $CRWD $NET $DDOG $BE $ORCL - Thanks "Success"... The position I'm long has regained 58%, today, so it looks a whole lot better than it did yesterday! I'm going to wait and see how it acts into the close - Volume has been huge, today, pretty much across the "strike" board for calls expiring Friday - I think I just talked myself into holding!
Auto: $BE looks to have found the bottom started position
Cokeman1959: $BE-Breakout rejected on the daily chart, but it seems to have settled on the 20 on the weekly chart. Still has about 19% short interest, so I don't know what to think of this one.
spmeyers: @scottto_2 $AEM $AGI $AU $BE $BILL $CCH $CEF $CLX $DG $DOCU $DOYU $DPZ $DRD $EA $FIVN $FNV $GFI $GRUB $HUYA $KR $NLS $NOMD $NTES $OCFT $OKTA $PDD $PFSI $PVG $RGLD $SAND $SCPL $SERV $SSRM $TCO $TDOC $VAPO $VIRT $VNET $W $ZM I like $DOMO at the 20-day
Auto: $TSLA $MGM $NFLX $BE gifts this morning added
scottto_2: I remain on the hunt for low risk entries. I screened for stocks that, in spite of the overall market flush, had a higher low versus yesterday. A lot of Usual Suspects showed up and a few that maybe we should know about. Anyhow, here they are FWIW (I left out Healthcare, Biotech Dreamers and anything under 5 bucks): $AEM $AGI $AU $BE $BILL $CCH $CEF $CLX $DG $DOCU $DOYU $DPZ $DRD $EA $FIVN $FNV $GFI $GRUB $HUYA $KR $NLS $NOMD $NTES $OCFT $OKTA $PDD $PFSI $PVG $RGLD $SAND $SCPL $SERV $SSRM $TCO $TDOC $VAPO $VIRT $VNET $W $ZM Looks like there are some potential entries here with stops below today's intraday low. Also several are buttressed by significant support at major moving averages, also providing a logical stop for a trade. Happy hunting. Would love to know any ideas that people come up with. Thanks. Scott
spmeyers: @scottto_2 $AEM $AGI $AU $BE $BILL $CCH $CEF $CLX $DG $DOCU $DOYU $DPZ $DRD $EA $FIVN $FNV $GFI $GRUB $HUYA $KR $NLS $NOMD $NTES $OCFT $OKTA $PDD $PFSI $PVG $RGLD $SAND $SCPL $SERV $SSRM $TCO $TDOC $VAPO $VIRT $VNET $W $ZM there are a bunch of tech stocks where the 20-day looks like it might offer support (e.g., $LSCC), but I gotta see it before I get in the water.
Bwhitty: $BE nice volume coming in for possible break out. Took position
bRobert: @Bwhitty $BE To $BE or not to be? Long.
ATX17: $BE making it's move today.Thanks for this one @scottrades
bRobert: $BE. $11 target 1. squeeze out
kbrowe: @bRobert $BE $PLUG moving as well, they seem to trade together today.
Herb: @bRobert $BE Great call. finviz shows the short interest at 21.87%.
scottrades: @ATX17 $BE Gotta give credit to: @teacher5 and the forum. :)
Herb: @bRobert $BE Looks like an interesting company.
Bwhitty: @Herb $BE I took decent position and will add at 9.43. That is a lot of consolidation back there.
Auto: $BE Boom! added
coldevinc: @Auto $BE Rats looks like I missed - good call
Bwhitty: $BE continuing, broke 9.43 with good volume. Added.
bRobert: @Bwhitty $BE 20%. short 8days. Overweight
GenXer: $BE still chugging along. HOD
ATX17: This is when trading gets hard for me to hold trades longer, when I am up $. I got in on $AMD and $BE early, now I am up nicely. Do I watch the potential profit go away or sell at highs to lock it in?

Then my dilemma is if I sell, then a week later ...
mogo: @coldevinc $BE seems to be just starting
Bwhitty: @GenXer $BE Super bullish on this one right now. Already hit daily volume!
seank: @ATX17 $AMD $BE $AAL $STNE $LYFT $CRWD As Dan has mentioned before, you can always take partial profits when it hits your target, then let the rest run with a stop at some point below.
bRobert: @ATX17 $AMD $BE $AAL $STNE $LYFT $CRWD Partial profits never killed anyone. Buy in scales. Sell in scales. I expect $AMD to come back a bit. You can redeploy later
bRobert: @Bwhitty $BE $11 target 1. Short squeeze
ATX17: @seank $AMD $BE $AAL $STNE $LYFT $CRWD This is good advice and a reminder. Trust me I have heard it Dan explain this, I have not added it to my process. I think it's time to make some adjustments.
Auto: @coldevinc $BE 19.9% short int 6.2 days to cover heading north 8>)
ATX17: @bRobert $AMD $BE $AAL $STNE $LYFT $CRWD I like the scale idea and have not mastered it. I make an initial buy 25-50% position, then don't ever add again because that changes my % calculations. That also makes me start to think "should I change my process if it's working" to make more $.
Bwhitty: $BE Mostly out of $BE The volatility today is making day trades hard to stay in.
stairm01: @ATX17 $AMD $BE $AAL $STNE $LYFT $CRWD Everything you have mentioned here is me over and over. I had AMD stock and NVDA calls and the last two days they both have screamed. Sooooo, this time I took parcel profits......for a little bit. When the NVDA pulled back and I was getting like $1.50 less for the options I couldn't handle it and sold the rest. Then NVDA moved up again. It is tough, but I make good money at it and my losses are minimal. I'm retired so I can watch the market as much as I want and I wait for another good entry. I like booking profits. I am trying to buy smaller amounts of stock to let them run and their ups and downs don't bother me as much.
bogiedog1: $BE @bRobert: you were on this one over the weekend. Thank you sir.
bRobert: @bogiedog1 $BE I like to share. Learned that in the sand box
Bwhitty: $BE Volume!
GDave: @Bwhitty $BE Thanks! moving up with good volume
bRobert: @Bwhitty $BE Yo can sell some out of the money calls Juicy
Bwhitty: @bRobert $BE Looking to get into OMM next month. Above my pay grade right now :)
bRobert: @Bwhitty $BE No problem. Just selling covered call. on your stock after a nice move Basic to start.
Bwhitty: $BE arguing over how important the number 10 has to be.
ATX17: @stairm01 $AMD $BE $AAL $STNE $LYFT $CRWD Thanks for the advice. I took off some this morning and will let the rest run with a stop around the entry. Let's see how this works out.
bRobert: @Bwhitty $BE It was a very important birthday for me ;)
Babutters: @Bwhitty $BE was this you that put this out this morning? If so, thank you. Added July 10 calls.
holtst: @bRobert $BE Thank you for your work on $BE
Delivery0516: $BE $FCEL $PLUG Any idea what's going on in the non-ICE non-grid space that has all three of these names popping?
Bwhitty: @Babutters $BE No it was another member of the forum and @Scotrades had an alert. Just been shouting about the volume. I didn't trade it perfectly either. Some were in yesterday.
bRobert: @Delivery0516 $BE $FCEL $PLUG $BE. is a short squeeze of a stock coming out of a tight volatility squeeze.
jjayjr: $BE is it too late for an entry
Cokeman1959: $BE I was on the golf course this morning, looks like I missed the breakout on $BE
jjayjr: @Cokeman1959 $BE Same here! came back home and it was up
Delivery0516: @bRobert $BE $FCEL $PLUG I see that, and I see the same squeeze situation in the other two names. I'm wondering about news, esp something in the new stimulus drafts being discussed in D.C. -- but don't see anything.
vatradergreg: Adding to $BE from this morning.
vatradergreg: @vatradergreg $BE - whoever saw this yesterday, thank you. I owe you a beer
Delivery0516: $BE @scottrades @Scottrades, where would you think for an intraday stop on this rocketship? Just below the VWAP (currently 9.76)? Or does VWAP matter on a stock so lightly held by institutions?
Herb: Looks like $BLDP, $PLUG, and $FCEL all smoking with $BE today. np.
scottrades: @Delivery0516 $BE I think 9.89 is key level. I would put a partial stop there.
issues: @jjayjr $BE maybe maybe not. I like limit orders as the red hot stock cools but that may mean missing the uptrend. If you have any dice around, give 'em a toss...
Bwhitty: $BE about the most upside volume it has had in over 2 years.
bRobert: @Bwhitty $BE SMM members
scottrades: My video notes: $SSO High volume pullback, within the current trend. $QLD Tech is still working well. $IWM Small caps weakening a bit. $GDX/$GLD/SLV Getting perky $BYND Did not get the BO we were looking for. $BABA Nice move, but low volume. $NVDA Working. $JNJ News out. Nice Base. Let's see what tomorrow brings. $LVGO Popping out of a Daily Squeeze. $SQ Getting close for another leg higher. $BE Nice work on this in the forum! $DOCU Little shelf $GBTC Trying to Squeeze higher. $CSTL Getting into a squeeze, small float. $SEDG Cup potentially building a high handle. $EVER Holding above the 8EMA
bRobert: $BE. Measured move target 1 is $11. Target 2 is $15. WEEKLY flag target. NOT straight up. If it gets there, it would complete a nice W bottom on the WEEKLY and open up more possibilities . 25% in a few days Not to shabby. a spec trade. Expect. a retest of $10 from above. Consider partial profits. Shorts 20%. 8d to cover. $CLDR C&H in place Large volume on the green days. Low volume pullback/handle Massive volume yesterday to top of range. Sma;; Low volume pb today Another great spec. $20. target
Motorman: @bRobert $BE Started on Monday, based on your post Sunday, thank you!
bRobert: @Motorman $BE New house fund. ;)
bRobert: @superstewart $OXY $BE $MO $MU I am long term bullish Targets $60/$90. Stealth 5G. play as well.. Look for the pullback//bounce to add /enter.
spmeyers: @WebstreamDyn $BE $NAT $VFF NAT looks good
bRobert: $BE $11/ $15 targets with breakout $NBR $80 From $20 - $80 in a blink I have never seen this kind of action . Profits
bRobert: $BE alerts and a piece Close
Kharrison67: @bRobert $BE I took part of your $BE and $JE observation this morning. Thank you now and I hope to thank you later!
teacher5: @Dan Can you look at $BE tonight?
Mpower27: @teacher5 $BE typically Dan doesn't do night videos if there was an am trade the open.
WebstreamDyn: $BE (np) $NAT $VFF - thoughts on these three please? I started earleir today a small position on $NAT and $VFF. I would love to see to you guys review these tonight in your videos.
scottrades: $SPY Moving along the Top Bband. FOMO is in the air. $QQQ Trend is up. $GDX Above the 50 Day. $TSLA Electric! $ORCL I don't have a Crystal Ball but I like what I see in Oracle. $FB Watch this tomorrow. $AAPL Working. $BYND We ate BYND Last night actually… $DDOG This dog is flying! $AMZN Working. Got upgraded today. $SQ Waiting for the next phase. $GOOGL Good Volume the last 2 days. $MU Starting phase 2? $AMD Still holding above the 50 Day. $CGC Great volume today. $VFF Holding above the 200 Day. $PYX Big move today but not my trade, here's why.. $INTU Alert at 293.60 $BE Nice tight bands. $EXAS Looks good.
bogiedog1: @bRobert: Thanks for the research over the weekend on $OXY, $BE and $MO. Starter positions in all three today and performing well.
bRobert: @bogiedog1 $OXY $BE $MO Your welcome. Only $BE off the beaten path $MO works well whether using stock or LEAP Call options
superstewart: @bRobert $OXY $BE $MO Thank you for the tips. Dipped my toe into $MO. Watching $OXY $BE for tomorrow. Any thoughts on $MU?
bRobert: $BE. interesting find. Squeezing. 22% short 66+ days. Renaissance Tech Holding. np Will start tomorrow $11/$15. Long term $20 with move > $15. WEEKLY reversal
bogiedog1: @bRobert $BE Thanks for sharing! Appreciate all of the knowledge you share. I have also benefitted much from @champ and @debeers. Thanks to all of you for sharing your knowledge.
CraigReynolds: @bRobert $BE Now this is why I like SMM. An idea to focus on that is new. Thanks.
bRobert: @Orange-Green $BE. $XLV is coming out of a tight squeeze Many things to choose in the sector. eg $UNH. $325/$400 or trade this $ZYME is interesting. Another Renaissance Tech holding. Tight consolidation. $45+/ $50 . target with a confirmed breakout Good entry near bottom of the channel. over the 50/200d. with a SMALL partial to start $34.90. stop. Add on pullback /bounces on a confirmed breakout > $40. . This may swing the channel several times before it breaks out. Very clear trade to follow. I have. np yet.
brett_anderson: $BE Bloom Shaka Laka! this one's been working well so far -- can't really say it's giving you an entry now, but i think it's looking pretty good.
Margi1983: @brett_anderson $BE This is irrational exuberance with the other fuel cell stocks like $BLDP and $FCEL. I know we trade charts not fundies, but these companies having been losing money forever. I personally knew people at $BLDP ( Ballard in Vancouver, BC) over 20 years ago and I am amazed they still exist. BE careful. These companies are grossly overpriced and my guess is that institutional money is guessing that fuel cells are coming. I will believe that when the Toyota Mirai has "real" sales. Remember that these run on hydrogen and the only places H2 fueling stations are LA and San Fran. Here is the link to this car. https://ssl.toyota.com/mirai/fcv.html
brett_anderson: @Margi1983 $BE $BLDP $FCEL thanks for the input. honestly, i don't know much about BE, but the stock's been treating me nicely so far -- tight stop, though.
scottrades: @brett_anderson $BE Great chart colours Brett!
mrmike: Can anyone help me out with your thought's on $BE here.
spmeyers: @mrmike $BE too choppy
champ: @efrain007 $BRY #10-upgrades ----- $BE @ $32.00 ----Here is another one that is working, with #8-upgrades and they were all too low....this was a new IPO in July, that has a great business story...this another one that is climbing the upper B-Band, that I have a position in....on the move could continue.
efrain007: @champ $BRY $BE #10-upgrades #8-upgrades Dang. Another one I could have played. I'll keep an eye on both, thanks.
champ: $BE----Stop out....back-on the list.
Visit the Trading Forum to join in the discussion.
| | |
| --- | --- |
| Stock Price | $USD 17.23 |
| Change | 18.42% |
| Volume | 17,322,400 |
Request Video of BE
Already a member?
Sign in here.
Earnings
November 5th, 2020 - 2020 Q3 Earnings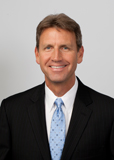 Dan Fitzpatrick
Stock Market Mentor gives you EVERYTHING you need to succeed in the market; all in one place. How easy is that? Dan Fitzpatrick and his elite community of traders share trading ideas, strategies and much more. Dan Fitzpatrick--a world class Technical Analyst, trading coach and regular CNBC contributor--gives you access to all of this with a 30 day trial membership for just $7.77. Get started TODAY and start trading better TOMORROW with the following premium content:
Nightly video Strategy Sessions with a game plan for tomorrow
Got a stock you want Dan to look at? Just ask.
Patent pending video alerts instantly delivered to you when one of Dan's trading signals is triggered. This is not your typical price alert. This is a short video explaining the action you need to take to make money. No more "Woulda, coulda, shoulda"
Access to over 73,800 stock analysis videos
Access an ever expanding library (73,800) of educational videos that will save you time and make you money
Join a team of friends and traders that have one thing in common; a burning desire to succeed.

Become a Member Today!
Gain immediate access to all our exclusive articles, features, how-to's, discussion group and much more...
Satisfaction Guaranteed!
Your Stock Market Mentor membership comes with a 30 day, no questions asked, 100% money back guarantee!