Ballard Power Systems Inc. (NASDAQ:BLDP)
There are currently no videos for this stock.
To request coverage of this stock, please click the green request video box on the right.
Bands Volume 200 SMA 50 SMA 20 SMA Videos Alerts Articles Events

Sher: Market feels a bit frothy, to me, so happily harvesting great gains on several sizeable call positions: $BLDP, $CLNE, $HPQ, $MGM and $WRPT, to name a few...
bRobert: $BLDP nh C&H $62+ 50% upside Again Examine the New 52 week high list Many owners here on SMM But if you never heard of it before, you have made a new friend FRESH C&H breakout. Huge upside
Aragorn: $FCEL $PLUG $BLDP 3 day pullback to a rising 8ema on each. The 8ema while pierced by 2 of them it held on the close close enough for government work as Dan would say. They have now moved above Friday's highs and the trend is intact. This is the classic pattern that pays time after time
Aragorn: Fuel Cell Stocks on a pullback watch for 8ema support or 21ema support. See what happens on this pullback if we find a bounce off that area. either way you have a good reference for a stop $PLUG 56.14 8ema sb support $FCEL 16.04 8ema sb support $BLDP 30.83 8ema sb support
Aragorn: Fuel Cell Stocks on the rise, stay with this group $PLUG $FCEL $BLDP
geotheo: @lostsheep $PLUG $BLPD I think you mean $BLDP - Ballard Power
Margi1983: $PLUG, $BLDP The fuel cell stocks are silly and way extended. I am amazed the market has such a price on technology still probably 2 years or more away. For the near term Li Ion rules for EV's
Margi1983: @charles23phelps $NIO $BLNK $SBE Thanks. I also follow EV, battery and Clean tech stocks but not like you do. Do you mess with $BLDP? $BYDDF has been good to me. $BLDP Exploded today but it is so extended. In my "real "job I build equipment for lithium battery manufacturing facilities. Stay in touch with me please.
charles23phelps: @Margi1983 $NIO $BLNK $SBE $BLDP $BYDDF you can search for posts based on key words... I do that a ton if I want to know what the talk is on certain stocks or subjects.
Herb: Stopped out of $FSLR, stopped out of $BLDP. Seeing good profits that could have been taken early yesterday flying off with angel wings. Uggggh!
lostsheep: @Herb $FSLR $BLDP Lots of erosion today
Bert953: @scottrades $CRSP $EDIT $ARKK seeing lots of shorts. $BLDP $ETSY $CHWY $SPWR $FSLR $APPS $ALK $ARWR. Sadly, none of these look like good entries because they've already fallen quite a bit. Looking for evening stars, br engulfings, tombstone doji's etc.
lostsheep: $BLDP sold off to within .03c of yesterdays low now flat
Herb: $BLDP bot a little yesterday at 22.09.
lostsheep: @geotheo $PLUG $BLDP in the space nearing blue sky from this cup, a few handles and a near completed w
lostsheep: $BLDP targeting ath of 21.89 out of weekly cup and handle could target 30
lostsheep: @bRobert $Z $CVNA $SEDG $BLDP can you opine on this weekly. To extended from the 50 ?
bRobert: @lostsheep $Z $CVNA $SEDG $BLDP Great fresh daily/ weekly breakout C&H like BULLISH $30+ targts Buy the pullback bounce pb/bounce It is more extended > 50d and testing swing high on WEEKLY I like it 50% upside
Herb: Missed $PLUG so bought a little $BLDP
Yuls: $BLDP nice setup
bRobert: $BLDP high base C&H like (Daily or WEEKLY) Base $13.5 Handle $21.70 Trigger Above Target $30 50 % upside Daily W with $24 interim target Look for small partial to start or just set an alert at $21 near top of range to watch closely Buy a pullback/bounce > $22 A+ tested breakout np WATCHING along with other members
lostsheep: @Bwhitty $PLUG I am in $bldp
Bwhitty: @lostsheep $PLUG $bldp I'll read up I'm less familiar with it.
lostsheep: @Bwhitty $PLUG $bldp Secondary at 19.25 a week or so ago
geotheo: @randyhagan $BE $PLUG Throwing in $BLDP as another once that is running. All be it in third place.
lostsheep: $BLDP pullback within .06c of secondary of 19.25 offering a low risk add /entry
bRobert: @traderbren $CMPS $PYPL $WST $VIPS $CDNS $DHI $FND $HOLX $SNPS $MNST $ALRM $AMD $JD $SHOP $UCTT $ARRY $BLDP $FDX $MTSI $LPSN $HMST $FOCS $RMD $CRWD #Weekly_charts Parlez vous Weekly? You're speaking my language. Many favorites here. UCCT. $50+ Weekly cup. Long term. 50% move. to $31 target 1 $fdx c&h. $400 $spot. Another $450 $mlm $vmc $med. $300 $crwd. $200. C&h $mdb. )360 c&h $strl. $26 $MS $75 $GS $300 $MU. $90. $URI. $300 Weekly. c&h. in motion $MRNA $170 . $BNTX. $150 $LABU C&H in motion $100/$140 $GH C&H in motion $160
lostsheep: $BLDP Not as hyped as $PLUG but continues to work higher . The secondary at 19.25 which is the 10/12 b/o level and also the daily 8 ema looks like solid support. ath at 21.7. Only 22% institutional sponsorship which offers some tailwind from the whales.
traderbren: #Weekly_charts -- some tickers to keep an eye on based on the weekly set up: $CMPS, $PYPL, $WST, $VIPS, $CDNS, $DHI, $FND, $HOLX, $SNPS, $MNST, $ALRM, $AMD, $JD, $SHOP, $UCTT, $ARRY, $BLDP, $FDX, $MTSI, $LPSN, $HMST, $FOCS, $RMD, $CRWD
lostsheep: $BLDP bought offering secondary price was 19.25 which corresponds with the prior breakout level. There pm
bRobert: @lostsheep $BLDP High base WEEKLY C&H $27+ with nh trigger Daily big C&H like could measure closer to $30 np Handle pullback in motion
lostsheep: $BLDP reentered small will use 19.25 and the 8 ema as a reference
lostsheep: $BLDP added a bit more at the 8 ema now back to the 19.25 secondary
lostsheep: $bldp passed the short term test of the 8 and secondary price Trying to get to hod. Lots of overhead
lostsheep: $BLDP continues to run with the sector
Herb: $PLUG that 2ndary last week at 22.25 was mana from heaven. Didn't grab it, dammit! Have a little $BLDP which acts well.
riskmanager: @Herb $PLUG $BLDP Didn't add on the secondary either, but still have a core position. Been a good trade --almost a double--which will be a first for me. In retrospect should have loaded the boat!
Herb: @riskmanager $PLUG $BLDP At least you have a position.
Herb: $BLDP Sold the last bit that I had at 20.60 (whew!). They just announced a 2ndary at 19.25

VANCOUVER, British Columbia, Nov. 23, 2020 (GLOBE NEWSWIRE) -- Ballard Power Systems ("Ballard" or "the Company") (NASDAQ: BLDP; TSX: ...
lostsheep: $BLDP another auto alternative power play had another nice day yesterday. Bullishly engulfing Wednesdays candle on solid volume. Should continue to work back to the top of the prevailing channel and the 21 area
lostsheep: $BLDP moving again
Herb: @bRobert Thoughts on $BLDP? Your kind of weekly chart?
lostsheep: $BLDP hod closing on recent high but top of the channel allows for 21.5 area
bRobert: @Herb $BLDP $26+ WEEKLY High base c&h potential Some prior swing high resistance here Look for pullback bounces
lostsheep: @Herb $BLDP Solid volume again today
Herb: @Mnatale $FCEL $PLUG Long $BLDP as another play.
lostsheep: @Delenia $PLUG It's truly a market darling $BLDP i bought a little of this also
lostsheep: $BLDP above yesterdays high Not sure of PEM fuel cells but........
lostsheep: $BLDP hod and on descent volume again
Herb: @lostsheep $BLDP Go, baby!
Herb: $BLDP bot a little at 16.50. Fuel cells. Hoping and praying it will follow $PLUG up.
Carpe_Diem: @Herb $BLDP $PLUG - I also like $BLNK in the mix.
Herb: @Carpe_Diem $BLDP $PLUG $BLNK Thanks Carpe
Henry: $CMI $BLDP $PLUG first there was Battery Day, now we have a Hydrogen Day. Maybe I should have held onto my PLUG
Hydrogen firms such as Ballard Power Systems (ticker: BLDP) and Plug Power (PLUG) have been around for years. Ballard stock traded a ...
bRobert: @Henry $CMI $BLDP $PLUG $CMI very polite chart WEEKLY reversal in motion for a while $250/$280+
Margi1983: @Henry $CMI $BLDP $PLUG Great update Henry. Toyota and Honda have for many years shown a fondness for Fuel Cell cars ( hydrogen) over LiIon battery EV's. Think about this. The ancient Prius still uses a nickel metal hydride battery not a LiIon battery pack. The USA oil industry seems to hate change but in Asia and Europe they are embracing clean energy autos for many economic issues unrelated to climate change. Long $CMI, watching the other fuel cell plays
Bogeyboy: @Henry $CMI $BLDP $PLUG thanks for posting this. Well written and informative. I appreciate seeing your thoughts in the forum
antfarm: $BLDP Been in a short sideways consolidation. Pushed back above the 50dma twice on increased volume. 50day(15.79) needs to hold to support opening a position.
bsnceo: @Margi1983 $PLUG $BLDP All that said, $AMZN and $TSLA lost money for years, until they didn't.
Margi1983: @bsnceo $PLUG Crazy for people to buy this name. It has gone from $3 to $11.30 in the last 6 months despite never turning a profit. I know we only buy the charts not the fundies, but do you really think fuel cells will soon be profitable? Same with ...
scottrades: Some more #Earnings after the close today: $ROKU $FSLY $ETSY $ZNGA $WDC $INSG $MVIS $APPS $ET $SOMO $CVNA $FISV $MRO $GDDY $BLDP $ACAD $FIT $CWH $ADT $SPWR $BTG $HUBS $JACK $DDD $ADMA $IIPR $MET $SRPT $FNV $CTL $AWK $ELF $ENDP $PAAS $ZIXI $VSLR $PSA $RGLD $RMD $PVG
tnt: $BLDP big volume breakout out of bullish falling wedge yesterday. Now retesting that breakout level right here offering a second chance entry. Long $BLDP stock & calls
Margi1983: @tnt $BLDP @debeers might lose her lunch knowing that $BLDP has been losing money for over 30 years, yet somehow sells the Fuel Cell dream to the Street.NP
tnt: $BLDP ramped higher at the end of June & has now pulled back in a steep bullish falling wedge. $BLDP is retested that breakout level right here offering a nice long entry. I am long stock & calls.
Yaguila: @tnt $BLDP I like it... But I would prefer this thing to build a base...
phgruver: @Yaguila @tnt $BLDP $BLDP was ripping until someone announced that China was going to start building their own fuel cells. I don't think the technology is that easy to replicate, but the specter of low priced Chinese knock offs was sufficient knock the wind out of their sails, at least for the time being. I'm in, from much lower levels, but I still don't like seeing it get whipped around like that.
Ava: $BLDP 3BP has been working so far, going to HOD
bRobert: @Ava $BLDP Long $21. target Dare I say it. Newer Renaissance position
phgruver: @sweeper240 $PLUG $WKHS have you looked at $BLDP lately? I'm up over 457%! Too bad it's such a low $$ stock....
bRobert: $BLDP nh Great chart
bRobert: $BLDP Trailers $21
Herb: Looks like $BLDP, $PLUG, and $FCEL all smoking with $BE today. np.
issues: @grinningcat_o3 Here are the IBD home builders (Industry group 67) $HOV (best) $LGIH $BZH $MHO $LEN $KBH $CHCI $PHM & $CCS. We currently hold LGIH BZH & CCS. Not buying any today - too high. We put in limit orders on most of these. also look at $BLD $BLDP $BLDR and lumber (Forgot the symbol - someone mentioned it on the Forum)
Delivery0516: @Herb $FCEL $BLDP $FCEL is nudging up higher outside the 2.0 BB, and $BLDP is still kinda resting through Phase 2 -- do you view them as pretty much interchangeable in terms of sector/addressable market?
Herb: @Delivery0516 $FCEL $BLDP acting well, too.
tnt: $BLDP long volatility squeeze pushing higher now out of bullish cup with handle. Target February highs $14+
Herb: A good day for $BLDP. Looks like a C&H b/o on the weekly. np.
tnt: $BLDP bullish cup with handle. Printing last of the handle before a push back to February highs near $14
tnt: $BLDP Bullish cup with handle. Targeting February highs just over $14. Long and adding today https://www.tradingview.com/chart/BLDP/g4kdtOVR-BLDP-Bullish-cup-w-handle-Target-Feb-highs-just-over-14/
tnt: $BLDP is the best long setup on my screen. Never lost the 200 day ma even at the COVID lows. Flagging here printing the handle of a bullish cup with handle. This mama is going to sprint higher soon imo. Posted chart in the forum yesterday if anyone wants to look.
Bert953: @tnt $BLDP interesting! will set alert @$9.98
tnt: Buying $BLDP here anticipating a Bullish Cup with Handle breakout with a near term target just over $14 which is the Feb highs. https://www.tradingview.com/chart/BLDP/kaTgFgYL-BLDP-Bullish-Cup-w-Handle-takes-us-to-Feb-highs-over-14/
Herb: $BLDP $PLUG $FCEL fuel cells up again.
grcjr: @Herb $BLDP $PLUG $FCEL - I've looked a bit into $BLDP and like the product. I looked at $PLUG but thought $BLDP was a stronger product. $FCEL is basically an almost two year IPO, looking at the daily and weekly, I believe it is a risky stock that has fallen from the IPO high of $21.78, currently $2.76 with a low of about $0.30. Long $BLDP since October., 2019.
Herb: $BLDP $PLUG fuel cells acting well.
grcjr: $BLDP - a long term hold. Up 5.8% at this time today. I've added on the pullback.
grcjr: @grcjr $BLDP news yesterday: VANCOUVER , Jan. 27, 2020 /PRNewswire/ - Ballard Power Systems(BLDP) today announced that the Company's proton exchange membrane (PEM) fuel cell technology and products have now successfully powered Fuel Cell Electric Vehicles – or FCEVs – in commercial Heavy- and Medium-Duty Motive applications for an industry-leading cumulative total of more than 30 million kilometers (18.5 million miles) on roads around the globe.
Margi1983: $BLDP. I just do not get it. This company has lost money for about 30 years and fuel cells for large scale commercialization are years away. And yet the stock is up 6% today. NP
phgruver: @Margi1983 $BLDP From Benzinga: "Shares of fuel cell companies are trading higher, potentially after the US Department of Energy announced approximately $300 million in funding for sustainable transportation technology research." This follows a deal, back in Dec., for fuel cells to be used as part of backup power systems in Germany. Good news drives investments.
Margi1983: @phgruver $BLDP Thanks for the news on fuel cells. $BLDP is still too risky for my blood. I have been involved in Li Ion batteries since they were invented in my real job, so I hear a lot about EVs, power storage, etc. When Toyota introduces a fuel cell car, I will pay attention. Until then, it's all very speculative and the Chinese will eat $BLDP alive
phgruver: @Margi1983 $BLDP There is no question that the Chinese will steal $BLDP's technology, if they can. In fact, there is already a "joint venture" that may, in fact, require the "transfer of technology" to a Chinese "partner." That aside, you can't really buy $BLDP RHRN, it's way too extended. The action on 1/17 looks a lot like a blow off top (only lacking a out sized volume spike.) If it settles in here, between $9 and $10, it might become a buy in a week or two. For now, though, you just plain missed the opportunity....
Herb: $BLDP pullback to the 21 DMA.
phgruver: As a fup to some comments made last Friday, $BLDP is up another $1.23. That's a 13.56% gain on heavy volume. Fuel cell technology is interesting, but I don't know why this big run RHRN. $BLDP has been around for years, and once traded at over $120.
Margi1983: @phgruver $BLDP . I totally agree with you From this article, breakeven is 3 years or more away https://finance.yahoo.com/news/expect-profit-ballard-power-systems-154739872.html
Herb: $BLDP anybody in? Nice move. np
phgruver: @Herb $BLDP I have a LT hold in $BLDP. I bought in back in July 2014, and added a bit here and there until Feb. 2016. It is a highly speculative hold, but fuel cell technology is intriguing. As my cost basis is $2.76, I'm fairly happy. I don't know if it's going to go to the moon, but it'll be interesting to see just how far it can go.
Herb: @phgruver $BLDP Nice work!
Margi1983: @brett_anderson $BE This is irrational exuberance with the other fuel cell stocks like $BLDP and $FCEL. I know we trade charts not fundies, but these companies having been losing money forever. I personally knew people at $BLDP ( Ballard in Vancouver, BC) over 20 years ago and I am amazed they still exist. BE careful. These companies are grossly overpriced and my guess is that institutional money is guessing that fuel cells are coming. I will believe that when the Toyota Mirai has "real" sales. Remember that these run on hydrogen and the only places H2 fueling stations are LA and San Fran. Here is the link to this car. https://ssl.toyota.com/mirai/fcv.html
brett_anderson: @Margi1983 $BE $BLDP $FCEL thanks for the input. honestly, i don't know much about BE, but the stock's been treating me nicely so far -- tight stop, though.
Margi1983: $BLDP. I see this name on the list of "Moving" stocks today on the Forum. My company provides equipment to the Lithium Battery industry and $BLDP , Ballard Power, is a fuel cell company in Vancouver that has been around for over 25 years and has never made a profit. And yet their stock has gone from 2.38 to 6.88 in the past year. Their future is really about selling fuel cell systems to a Chinese partner. This is a speculative play and it is very extended over the 50,150, and 200...It's a momentum play but tread carefully.
Visit the Trading Forum to join in the discussion.
| | |
| --- | --- |
| Stock Price | $USD 14.29 |
| Change | 0.00% |
| Volume | 5,345,700 |
Ballard Power Systems, Inc. is engaged in the design, development, manufacture, sale and service of fuel cell products for a variety of applications, focusing on motive power and stationary power.
Request Video of BLDP
Already a member?
Sign in here.
Earnings
August 4th, 2021 - 2021 Q2 Earnings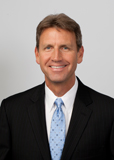 Dan Fitzpatrick
Stock Market Mentor gives you EVERYTHING you need to succeed in the market; all in one place. How easy is that? Dan Fitzpatrick and his elite community of traders share trading ideas, strategies and much more. Dan Fitzpatrick--a world class Technical Analyst, trading coach and regular CNBC contributor--gives you access to all of this with a 30 day trial membership for just $7.77. Get started TODAY and start trading better TOMORROW with the following premium content:
Nightly video Strategy Sessions with a game plan for tomorrow
Got a stock you want Dan to look at? Just ask.
Patent pending video alerts instantly delivered to you when one of Dan's trading signals is triggered. This is not your typical price alert. This is a short video explaining the action you need to take to make money. No more "Woulda, coulda, shoulda"
Access to over 80,200 stock analysis videos
Access an ever expanding library (80,200) of educational videos that will save you time and make you money
Join a team of friends and traders that have one thing in common; a burning desire to succeed.

Become a Member Today!
Gain immediate access to all our exclusive articles, features, how-to's, discussion group and much more...
Satisfaction Guaranteed!
Your Stock Market Mentor membership comes with a 30 day, no questions asked, 100% money back guarantee!