Peabody Energy Corporation (NYSE:BTU)
Bands Volume 200 SMA 50 SMA 20 SMA Videos Alerts Articles Events

rachel: ...
$BTU – Stop below $35. Alert $36.25
$PLNT – this is a risky buy. High volume pullback that's steep. 50-day MA is support, but the selloff wasn't orderly.
$CME – Squeeze. Needs breakout on volume. Alert $176. ...
spmeyers: $BTU nice breakout from kinda cup and handle
spmeyers: $BTU good cup; handle may be forming
DrScience: $BTU $KOL have been affected by the bad boy syndrome. Getting a lump in their stockings.
Gary: ...
9. $BTU - Alert $42.

10. $FB - 200-day MA support. Has been trading sideways for months.
11. $NFLX - New ATH...again. Can't buy this...but wouldn't sell it.
12. $NVDA - good entry here.
13. $MSFT - trade wars don't really impact software.
14. $TA ...
rachel: STRATEGY SESSION NOTES- 122117 COTD: Compare stocks of real businesses and stocks in the crypto space. Aside from three fundamental data points, they're exactly the same. But those three fundamental data points are your edge because they tell you whether the company is attractive to big money. $DOV $KMT $LFIN $GBTC $RIOT $NETE $SPX – holding up in same range. All indexes are still extended, though not showing signs of reversing. Smart Money / Dumb Money Confidence: .35 v .76. 41 differential. This is an extreme. $DJI $DJT $COMPQX $XLE – Important breakout today. Likely going higher from here. $XOP – ALERT $37 $OIH – Alert $26.39 $MRO $CVX $EOG – Alert $108 $APC – Alert $52.88 $DVN – Alert $41.30 $XME – Alert $35.75 $FCX – Weekly shows $20 easy. $TECK – Alert $26.25 $CEIX – coal. Steep price increase, though volume is falling off. $BTU – very strong momentum in this established name.
DAN: Good morning. We're looking at slightly higher open today, with the S&P set to start trading a bit higher than yesterday's opening price. So there is still an appetite for stocks as we go into Christmas. With just 6 more stock shopping days un ...
gmj: @DAN $KOL $SXC $BTU Dan I understand your comments re $TECK but since there is increased volume yesterday why not consider it a buy with a b/o above 24 rather than wait for 25 ? Thx!
DAN: @gmj $KOL $SXC $BTU $TECK If you think it's going to break out above the Sept 1st high of $25.67, then it's fine to buy at $24. I just don't have that confidence. I'd rather wait to SEE the stock break out first.
audrina0904: @DAN $KOL $SXC $BTU - it's always interesting to see a company you used to work for. $sxc was a wonderful small company to work for. Cool story huh?
Gary: ...
$BTU – Yes! This works. High momentum. (Coal is the secret that powers TSLA. Recent article on coal: "If the USA had 10% more petrol cars by 2020, air pollution would claim 870 more lives. A similar increase in electric ones would cause 1 ...
Bridget: $BTU breaking out of this squeeze to a new all time high
geotheo: @Bridget $BTU By the way it is now trading above it's first day of re-issue back on 4/4/2017. Kind of like an IPO but different. :)
ab3250: $KOL $BTU - coal!
DAN: @ab3250 $KOL $BTU Nice move in BTU this morning. Breakout!
DrScience: $KOL, the outperformer today, hit a 52-week high on the back of -- believe it or not -- $BTU's second earnings report since reorganizing. On the weekly chart, $KOL's showing a triple top, or is that a leaping off point to move higher.
dunsek: $BTU "Founded in 1883 by 24-year-old Francis S. Peabody with $100, a wagon and two mules", has declared bankruptcy. http://bloom.bg/1NnJAYL
Lou: @Forexpro - nice one Kevin. Wonder what they'd say about $BTU.
bigbartabs: @dunsek $BTU ... If he had been still alive, Peabody would have been well advised to have a stop at his entry point of $100.
shoredriver: @Lou $BTU probably something like Buy RHRN!!!
FHS: @bigbartabs $BTU ACI ANR WLT--who's next to file bankruptcy? Curious that no activists are lamenting the loss of coal miner's jobs now.
dkoran: $BTU- up 17% and company stated it might declare bankruptcy and also missed some payments yesterday. Gets credit downgrade today. go figure. Shorting $FCX RHRN with options . If i am wrong it won't take me long to figure it out. Also shorting $CAT.
Bridget: $BTU huge move today
FHS: @Bridget $BTU And now halted. This has gone from 2.3 to over 6 in but a few days. No position. Interesting. Cheers.
DrScience: $BTU Volatility halt
FHS: @FHS $BTU I'll say. Ichan and Soros probably went long at 2, and are now shorting it. Cheers.
Lavrock: @FHS $BTU
Excerpt from Bronte Capital blog:

Being punished for doing the obvious: Peabody Energy Corp edition
Posted: 08 Mar 2016 02:32 AM PST
It is no secret that US coal companies are financially stretched. But Peabody Energy is particularly str ...
FHS: @Lavrock $BTU $SUNE Fascinating, and beyond my trading ken; debt vs. equity that is. It's one of those after-the-fact scenarios, where one wishes one had had a position, but now too late. Such as the last time BTU and ACI spiked 300-500%, only to have ACI file for bankruptcy. Thought BTU might go in the same direction, therefore very hesitant to get in. Requires nimble fingers, as with SUNE. Traded twice last week, in and out for good profit, but with sweaty fingers as it too has bankruptcy rumors. Fingers now recuperating; well, now exactly, as $DUST keeps me busy for a few minutes early morning. Anyway, I blather, and thanks for passing on that blog. Cheers.
Lavrock: @FHS $BTU $SUNE $DUST Glad you enjoyed the piece. Bronte Capital was the first to question the accounting for $VRX - when the stock was north of 200. It is an Australian fund manager run by John Hempton. His blog is occasional and informative.
Bridget: Everyone is buying losers, even $BTU is up!
bigbartabs: @Bridget $BTU ... yes, and even broke countries! Look at Greece and Brazil. $GREK $EWZ
1winkie: $AVGO, $DG, $GS, $BTU, $QCOM and More...
Stocks opened higher after several OPEC nations reportedly have agreed to freeze their oil production (but not cut production).

These are the top analyst upgrades, downgrades and initiations seen on Tuesday ...
dagdog: $BTU - Can't believe I'm saying this but...nice move here this morning. Above average volume, testing prior high around 4.04
dkoran: @dagdog $BTU If some of these coal companies can survive another 9-10 months and we get a Republican in the office, maybe these will be a huge buy.
icbusiness: $XME $JOY $CAT $TEX $KMTUY $DE (DEERE=Hitachi Mining Shovels / Haul trucks Distributor in N and S America) - Mining really in trouble - massive job loses in Mining affecting Cat, Joy Global, Komatsu, Deere, etc - mining slump (layoffs - and i ...
TravelinTrader: $BTU up 6% looks like Santa is delivering "coal". Really would like to short this turkey but probably too late.
mradams0621: ...
-4.05% $BTU Peabody Energy Corp 7.11 60
-3.62% $SCSS Select Comfort Cor 20.50 3100
-3.49% $LSCC Lattice Semiconduc 5.80 700
-3.28% $VXX Barclays Bank PLC 20.08 776950
-2.07% $NAVB Navidea Biopharmac 1.42 800
-1.28% $CANF Can-Fite Biopharma 3.08 ...
GreenGhost: $BTU well the wicked high shorties in this one are getting some anthracite here ; look at volume on last Friday ; tip off ; big 25% low to hi move in week and of course HTB stock is up 17% on elevated volume stock may see 10 here ; NP but will to re-enter on pullback and bounce Ho Ho Ho!
GreenGhost: Note low volume commentary which I mentioned earlier $BTU is one of those dash for trashes / very high Beta ( see earlier post on same) ; $UVXY spike in last 1/2 hour was NYC terror threat http://www.zerohedge.com/news/2015-12-22/terrorists-almost-spoil-traders-dash-trash-volume-disappears http://www.zerohedge.com/news/2015-12-22/nyc-has-received-credible-threat-days-ahead-christmas-pix11-reports
mradams0621: ...
7.87% $BTU Peabody Energy Corp 10.00 333
7.50% $PBMD Prima BioMed Ltd 1.29 115390
7.24% $GLW Corning Inc. 18.97 316970
6.97% $OTIC Otonomy Inc 28.40 3110
6.80% $VMEM Violin Memory 0.96 100
6.67% $DSCO Discovery Laborato 0.24 1340
6.60% $SUNE S ...
Bridget: $BTU in a very tight squeeze. I currently have an alert set at $25.80 to alert me of a breakout. ER is set for 10/27.
freeno: $ACI, $BTU, $CLF @ tnt - coal moving today , will CLF move without the others due to the high short interest ?
tnt: @freeno $ACI $BTU $CLF Not necessarily. The shorts in $CLF have been entrenched for some time, but as metals stabilize and bulls come in it is more likely to juice higher quickly
Bridget: BTO $BTU @ $24. Support held at $23. Stop just below $23.
Bridget: $BTU is coming out of a squeeze on high volume
hunter2: @Bridget $BTU Initiated a small position. Volatile stock. I like the double bottom with a higher low; positive diverging MACD and the squeeze and upside pop that you mentioned; and, the fact that money is rotating into commodities.
basicind: What up with $BTU ?
champ: @basicind $BTU - Had a 1-for-15 reverse stock split last week, which had the effect of dramatically reducing the share count. $ACI is also launching and is up 20% now was up around 30%.
GreenGhost: @basicind $BTU Many mutual funds can't buy stocks under $5 bucks per their charter/by laws ; reverse split takes that off table and now allows fund participation should they so chose ; creates potential for new demand for shares; of course very heavy short interest/shares are HTB ; reverse split also has effect of eviscerating shares outstanding so liquidity just dropped off cliff send likely shorts running for cover (ing) ; Wall Street financial engineering at its best LOL!
Bridget: If $BTU opens between $23-$25 I would be buying. There is resistance around $30. Could make for a good short term trade. I wouldn't be holding for a long term trade yet until an uptrend has been defined.
BobJ: $SUNE BTO @ 11.10 STO this weeks 11 strike call at .58 $USO Long cost basis 14.32 STO this weeks 14.50 call at .32 $BTU Long STO this weeks 1.50 strike call at .20
BobJ: $NFLX 99.18 STO 9/4/15 97.50 puts for 1.00 $SUNE. Closed 10 10.50 and 11.50 puts yesterday when stock was at 12.18 $BTU bought at 2.64 now 2.18 Closed 2.50 covered calls and bought next weeks 2.00 strike covered calls. $BTU STO 9/11 2.00 PUTS .32
dagdog: $BTU - Can't believe I'm saying this but $BTU is looking good. Not sure how much further this move will go before pulling back to test the 50 again. But, the bottom is well in. Thanks to George Soros.
hwyflier: @dagdog $BTU $ACI : Well if ACI is any indicator………..
dagdog: @hwyflier $BTU $ACI - Yep. Good point. Are you in?
bigbartabs: @dagdog $BTU $ACI You and me both. I set a buy limit on ACI and it just hit. Up 200% in the last 6 days. I may do the same with BTU. Small positions. But I got tired of saying every morning "when it pulls back". Now that I bought a small piece, it will probably go to the earth's molten mantle.
Dave: @bigbartabs - Hi Big Bar, it sure has kicked off the coals, as I guess the market is using Monday as this sector's low (along with every other sector, of course). Current action: $BTU 48%, $ACI 38%, $WLB 28%, $CLD 22%, $DJUSCL 17%, $CNX 15%.
hwyflier: $ACI $BTU : Coal still burning hot.
hwyflier: $ACI $BTU : Insanity......Both up 200% /- last few days. So when is George buying steele stocks?
FHS: @hwyflier $BTU $ACI I know! I feel like a fool for not being in. I've kept these two on my radar for possible "bottoms" or "bounces" or whatever for months, hell years, only to see them rocket without me. Crazy. And the moment I try to get in, Soros and pals will short the snot out of them. Cheers.
hwyflier: $BTU : $ACI : Mr. Clean Air, George Soros, buying Peabody Energy and Arch coal now. Smells fishy? Both up huge. http://www.breitbart.com/big-government/2015/08/17/the-new-king-coal-george-soros/
dkoran: @hwyflier $BTU- hopefully new Republican President can get the EPA under control. There is tech out there that burns REAL clean coal. These companies have to survive somehow until then. I have played golf with one of the CEO's of a top Utility Company (can't mention names) and comments are that present admin is incompetent.
DAN: @hwyflier $BTU $ACI -- Now that's funny!
Jadee: $CNX $BTU $MO $WYNN The "principle" is to make a profit. If I swear up n down that one thing is a sure bet and find I am wrong(in time) I am going to reverse as fast as possible and bet in the other direction.

Pride cometh before the loss ...
janner0814: @DAN How sad. I once "or twice" tried going long $BTU in May 2011 (before my #SMM membership); took my ouchies losses and stopped that bad idea. Now it's about 1/670th the price (it used to be $67). Bad.
El_Tuito: $ANR ...its trading 3 cents above support. $BTU is 1.09 above support ....this is so sad
GreenGhost: $BTU Now here's some really useful analyst speak; better act on that right away! http://seekingalpha.com/news/2621775-no-near-term-positive-catalysts-for-coal-stocks-analyst-says
GreenGhost: $Z $SD $SAN $SDRL $BBEP $DDD $SWN $EOG $X $VALE $BTU $CLF $FCX $X $FSLR $TKMR $NFG $FANG $WLL $LUV $RUSL $BABA $YHOO $HP $LFC $TCK had more but made me nauseous ; Just flipping through some stocks from days of yore ; yikes a rama NP in any and hope y ...
El_Tuito: $BTU ....the only word I can think of for Peabody is 'brutal'
bigbartabs: $ACI $BTU $ANR Coal... who would have ever thought these would be penny stocks. I wonder what US industry will be. next.
Iceman: ...
$BTU Jun 19 2015 7/8/9 Puts
$DNR Jun 19 2015 8/9/10 Puts
$ESV Jun 19 2015 24/25 Puts
$GMCR Jun 19 2015 85 Puts
$GOGL 100 JUN 15 5 Puts
$PGN Jun 19 2015 2.5 Puts
$QEP Jun 19 2015 19 Puts
$SVXY Jun 19 2015 75 Calls (Covered)
$SVXY Jun 19 2015 90 Calls ...
GreenGhost: @hunter2 Several Coal guys announced laying off again/shutting down even more capacity; many charts in space toast ; getting very bearish this week look at charts of $ACI and $BTU ; sad :( Coal transport = Big volume and revenue producer for rails.
hunter2: @GreenGhost #Rails $ACI $BTU - Thanks GreenGhost, good to know re potential catalyst, layoffs in coal space. Oil has dipped a little today, was wondering if that may have something to do with it as well.
GreenGhost: $TCK mentioned rail/coal issue earlier in a post today; just saw this cross the tape; coking coal over supply/lack of demand problem ain't going away anytime soon; I referred to a few "close to toast" coal name such as $ACI and $BTU (getting there). Throw this one in the mix ; was a 66 stock in 2011 has lost over 80% of its value; no reason I can see to be long this stock ; wrong sector and wrong stock in a very long and pronounced downtrend with no signs of reversing. Don't be tempted on today's oversold bounce. :) http://seekingalpha.com/news/2550226-wsj-teck-s-cuts-are-not-enough-to-fire-up-coal-prices
hwyflier: $BTU : Nice move off the bottom today.
hwyflier: $BTU : For those willing to trade the dark side, coal stock all pretty much reached good short term buy points today.
hwyflier: Coal : $BTU aside (nice intraday move), today wasn't the day, yet. But these all just starting to come off the base, in $ACI and $ANR the 20d and 50d SMA's are turning up, with the price frequently above both. $WLT in a huge squeeze, and if the sector moves up it'll follow. Watch and prepare.
Iceman: ...
$BTU Mar 20 2015 9 Puts - new long stock position
$CONN Mar 20 2015 26 Calls - going short the stock
$ESV Mar 20 2015 31 Puts - new long stock position
$PGN Mar 20 2015 5 Puts - new long stock position

$SVXY Mar 20 2015 64 Calls (Covered) - generat ...
FHS: $WLT $BTU $ANR $FANG Looks like WLT is winning the race to zero. Cut bait at 8, for which I can thank Dan; don't think a beaten down stock can go lower? There's your evidence. Whew! Bored today; just looking around. Other than cutting $SN loose, though keeping a weary bleary teary eye on it to see if it sinks below, or bounces at, support or the 50ma. Taking a look at $FANG--thanks tnt--though no position; might be a good buy point. Drillers seem to be up today. Ho hum...cheers.
DrScience: $BTU up 7% on the day. Traders going after the APR 8 Calls.
Bridget: $BTU $USO $XLE Energy stocks are down today but on low volume. I'm not selling yet. Looks to be just a correction after the fast run up.
Auto: $BTU is not walking the upper BB it is running up that bad boy... :>)
Auto: $BTU bids are coming in.. :>)
Auto: $BTU takeover ..Trafigura may bid for BTU to gain market share watching... :>)
Mjones1: $btu bought a bit for possible bid
Bridget: @DAN I like $USO and $BTU if you don't have as much capital.
DAN: @Bridget $USO $BTU -- great ideas, Bridget. I agree. And they both look good.
GreenGhost: ...
Also: $BHP -4.5%, $VALE -5%, $FCX -12%, $SCCO -4.9%, $TCK -9.7%, $CLF -4.4%, $CENX -9.1%, $MT -4.2%, $X -4.9%, $NUE -3.4%, $STLD -2.6%, $BTU -9.8%, $ANR -8.8%, $ACI -8.9%.

ajitsuthar: $BTU recovered 10.00% today from LOD
snmtraders: @dagdog $BTU - think of it as a perpetual call option.
SierraJW: @dagdog Re: BTU & LT holds.. John Templeton, one of the legendary investors set out his rules for LT investing. Rule 15 is: 15. The time to sell an asset is when you have found a much better bargain to replace it. That can work for LT and short term, IMO. Also, look at the energy sector's chart - it will recover, and $BTU currently has a 4% dividend, but perhaps a yieldhog stock would be a better bet. Here was my post with all the rules: SMM forum, 8/26, 11:25AM - search on Templeton...
bwcarnation1: COAL - haven't looked at coal stocks in a long time amazing how far they have fallen....$BTU 7.48, $WLT 2.05, $ACI 1.78. I remember trading wlt when it was above 100 and btu in the 80s
Iceman: #ShortPuts #FallingKnife - so now the entire market is a falling knife. In an account that is almost 100% cash, I'm starting the following positions: Sold 1 $ATI Jul 17 2015 25.0 Put @ 1.10 Sold 1 $BTU Jun 19 2015 7.0 Put @ 1.10 Sold 1 $CBI Jul 17 2015 30.0 Put @ 1.20 Sold 1 $DE Jun 19 2015 75.0 Put @ 1.62 Sold 1 $DOW Jun 19 2015 39.0 Put @ 1.30 Sold 1 $EMN Jun 19 2015 60.0 Put @ 1.40 Sold 1 $FCX May 15 2015 21.0 Put @ 1.22 Sold 1 $FLR Jul 17 2015 45.0 Put @ 1.10 Sold 1 $GNW Jun 19 2015 8.0 Put @ 1.10 Sold 1 $HAL Jul 17 2015 27.5 Put @ 1.10 Sold 1 $KSU Jun 19 2015 85.0 Put @ 1.45 Sold 1 $RDC Jul 17 2015 17.0 Put @ 1.25 Sold 1 $RIG May 15 2015 12.0 Put @ 1.10 Sold 1 $TRN Jul 17 2015 20.0 Put @ 1.10 Sold 1 $WYNN Jun 19 2015 95.0 Put @ 1.10 Mutual fund 101.... hehe
Iceman: ...
Sold 1 $BTU Jun 19 2015 9.0 Put @ 1.10
Sold 1 $CAM May 15 2015 40.0 Put @ 1.10
Sold 1 $CHK Jul 17 2015 17.0 Put @ 1.25
Sold 1 $CNX Jul 17 2015 30.0 Put @ 1.10
Sold 1 $COP May 15 2015 55.0 Put @ 1.10
Sold 1 $DNR Jun 19 2015 8.0 Put @ 1.10
Sold 1 $ESV ...
bullmoose: Added to $BTU near the open. Also bought $TLT March 122 calls.
GreenGhost: ...
The coal sector was hit hard also today. Big losers included $ANR $BTU $ACI. Copper names took it on the chin as did many of the industrial metals and miners.

If you sort through the big red candle sectors you can see the widespread and heavy selli ...
bullmoose: I had to run to a meeting this morning so I haven't been in the forum. But before I left, I bought some $BTU, which has turned out to be a nice buy so far. I think it's setting up to break through the 50-day with nice support at the 20-day. I wish I would have also bought more $CYBR, which gave a nice buyable pullback. Also, $BITA, $TCK, $SOHU and $YY would have been nice morning buys if I was around my trading desk. But, I think they're all still buys.
1Boston330: $BTU Up 4% and $CLD up 2.5% rhrn. The 50 ema's are up trending. After a 2 down days, we are getting an up day on a market down day. I'm hesitant to add, after being stopped out of most of my positions in both yesterday. Long common, small positions. Thoughts.
GreenGhost: $KOL, $ANR, $BTU et al. One analyst/trader's view as to the sustainability of the recent short squeeze like price action, especially in the financially distressed coal providers. http://seekingalpha.com/article/2664985-after-the-squeeze-whats-next-for-coal?ifp=0
hwyflier: $BTU $WLT $ACI $ANR : Floor? Second basecamp?
Visit the Trading Forum to join in the discussion.
| | |
| --- | --- |
| Stock Price | $USD 23.00 |
| Change | 0.88% |
| Volume | 662,701 |
Peabody Energy Corporation is involved in mining. It mines, prepares, and sells thermal coal to electric utilities and metallurgical coal to industrial customers.
Request Video of BTU
Already a member?
Sign in here.
Earnings
July 23rd, 2019 - 2019 Q2 Earnings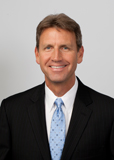 Dan Fitzpatrick
Stock Market Mentor gives you EVERYTHING you need to succeed in the market; all in one place. How easy is that? Dan Fitzpatrick and his elite community of traders share trading ideas, strategies and much more. Dan Fitzpatrick--a world class Technical Analyst, trading coach and regular CNBC contributor--gives you access to all of this with a 14 day FREE membership. Get started TODAY and start trading better TOMORROW with the following premium content:
Nightly video Strategy Sessions with a game plan for tomorrow
Got a stock you want Dan to look at? Just ask.
Patent pending video alerts instantly delivered to you when one of Dan's trading signals is triggered. This is not your typical price alert. This is a short video explaining the action you need to take to make money. No more "Woulda, coulda, shoulda"
Access to over 63,200 stock analysis videos
Access an ever expanding library (63,200) of educational videos that will save you time and make you money
Join a team of friends and traders that have one thing in common; a burning desire to succeed.

Become a Member Today!
Gain immediate access to all our exclusive articles, features, how-to's, discussion group and much more...
Satisfaction Guaranteed!
Your Stock Market Mentor membership comes with a 14 day, no questions asked, 100% money back guarantee!