Chewy Inc. Class A (NYSE:CHWY)
Bands Volume 200 SMA 50 SMA 20 SMA Videos Alerts Articles Events

nnkumar13: $CHWY volume coming in.
scottrades: Volume coming into $CHWY
CraigReynolds: @Junior1 $CHWY Following a few of these big-money players has been good to me on time. Mostly 1-2 contacts, small. Today bought 5 contracts of July 60 calls of $CHWY at $.55 this morning, just sold at $1.15. Profit $300 for a short term trade. It has become a game instead of investment, the gambler in me I guess. Good luck with $BYND. I just have a few stock shares.
Cokeman1959: $CHWY - nice move on volume.
scottrades: My stuff tonight: $SPY Closed below the 8EMA $QQQ Pullback on higher than average volume. $GLD On Watch for next week Some Gold #Miners to Keep an eye on: $AGI Watch 8.30 $AU Holding at the 50 Day. $WPM Love that volume. $SSRM Sitting on the 50 Day $WING Mentioned this Wednesday, we got the move today. $NET Sold most. Letting the rest work. $CHWY Strong on a weak day. If it wasn't Friday, I'd still have it. $BJ Nice volume today. Watch for continuation. $MU Still some supply overhead. $CHGG Squeezing on the Daily chart. $FB Fake break. $GILD Good Volume and back above the 50 day. $HOLX Broke above a Weekly level of resistance on good volume. Have a great weekend! Great trading this week team.
spmeyers: @scottrades $SPY $QQQ $GLD $AGI $AU $WPM $SSRM $WING $NET $CHWY $BJ $MU $CHGG $FB $GILD $HOLX #Miners WPM is an A+ setup!
traderbren: $CHWY - nice test of the 8 ema and bounce which could provide support.
romanalexk: $CHWY getting close ATH
romanalexk: $CHWY HOD
romanalexk: $CHWY HOD getting close to $52.35
DAN: Good morning. Stocks are set to open a bit higher this morning, with the Nasdaq once again leading the way. Just a few notes today:

1. Make sure you have a process, and the discipline to follow it. I know that I keep repeating this ad nauseum, b ...
ZAction: $CHWY just went positive
scottrades: ...
I'm watching $SLV today for a potential move. It had some ok volume yesterday but has held up nicely in trend. $TSLA got pumped this morning on CNBC and could see some continuation as well. Also, $CHWY has Earnings After Hours today, it may ge ...
vatradergreg: Looking at $CHWY and 6/4's high of 51.72 to breach.
scottrades: $CHWY Don't forget #Earnings tonight after the close.
traderbren: $CHWY -- just a reminder that $CHWY reports after the close. I decided to take my calls off given the run and new high. I expect a solid quarter, but it could be priced for perfection here. Just my 2 cents
sniper: @scottrades $SLV $TSLA $CHWY nice share,
DAN: ...
COTD: Here's how I'm trading Chewy ($CHWY) tomorrow.

$SPX -- Due for a rest. Seems tired (as it should be). But these pullbacks are still buyable.
$DJI -- Same idea.
$NDX - New highs...very strong.
Growth Stock List:
$AAPL -- accelera ...
kbrowe: SA Earnings spotlight: REV Group $REVG Coupa Software $COUP and Stitch Fix $SFIX on June 8 Signet Jewelers $SIG AMC Entertainment $AMC Chewy $CHWY Five Below $FIVE and GameStop $GME on June 9 Guess $GES and Red Robin Gourmet Burgers $RRGB on June 10 Adobe $ADBE Dave & Buster's Entertainment $PLAY and Lululemon $LULU on June 11
Diba: @scottrades what are your thoughts in $CHWY?
Henry: $PAWZ a dog/cat etf Teranova said they will be adding $CHWY This is their other holdings
jr3345: $CHWY nice move this morning. Earnings 6/9 AMC. long
coldevinc: $CHWY Looking at next weeks earnings and everything is already pushing highs. Don't see many trades.
nnkumar13: $chwy moving higher
traderdl: $CHWY ATH
traderdl: $CHWY continues ATH
lostsheep: $CHWY continuation into earnings
lostsheep: $CHWY 6/9 earnings daily macd cross and an extended flag completion. Market conditions pending this should test the recent high and possibly 50
AlexJFraser: $CHWY moving up
traderbren: Keep an eye on -- $SHOP, $RNG, $CHWY, $OKTA, $GAN, $CMG, $SLV
lostsheep: @AlexJFraser $CHWY Earnings run? Top of channel. Daily macd cross in progress
AlexJFraser: @lostsheep $CHWY THanks. I like it, have been in and out of this along the way. It's been good to me so far.
lostsheep: @AlexJFraser $CHWY Breaking above this extended flag and ready to run to earnings. This trades like a covid stock but IMHO it is a stock for all seasons.
AlexJFraser: $CHWY popping out on the 10 min min
lostsheep: @AlexJFraser $CHWY Trades like a covid stock. Earnings 6/9.
lostsheep: $CHWY the 42 4 area has been a point of contention with this stock. Bounce today off that after getting above on Friday. Earnings on 6/9. Daily macd cross close to happening. High today 43.88. Above that I think it tests the recent high into the report.
lostsheep: $CHWY continues to work on this bounce off the 50 into 6/9 earnings
traderbren: $CHWY - seeing interest....clearing the 20 dma. Long
seank: $CHWY This has been mentioned a few times recently. It closed well today at $42.75. I'd look for it to break above $43.18 to clear its recent consolidation high and a possible run into earnings.
lostsheep: $CHWY has been an under performer as of late on it's gingerly drift back to the 50 and bounce yesterday. Earnings 6/9 maybe time to play a liittle catch up. Not sure if as much stimulus money was spent on pets as TV's but ......
lostsheep: $CHWY continuing to work off yesterday's bounce off the 50. Earnings 6/9 No one forgot to feed their pets maybe a few new toys for your non social distancing companions.
lostsheep: $CHWY Bouncing near the 50 at 37.91 looks like a lower high but would require a move below 37.65. Interesting setup
lostsheep: $CHWY the 40 level seems to be a point of contention E xactly the low today. Trapped just below the 20 day. More work to be done
scottrades: $CHWY trying to squeeze here.
bRobert: @scottrades $CHWY You gave me something to $CHWY on. thx
scottrades: @bRobert $CHWY My man!
scottrades: @scottrades $CHWY Stop on this at 41.10
traderbren: $CHWY - working...about to clear the 20 dma overhead. Long
wildcatweb: $CHWY Having a nice run up this morning.
Bwhitty: $CHWY lost some steam.
wildcatweb: @Bwhitty $CHWY I sold half to lock in a profit. Tight stop
wildcatweb: @Bwhitty $CHWY Watching it closely. I like the way it is trading. Might buyback shares I sold. Profit taking and caution hit the market around 9:30 after that runup at the open. Dogs eat a lot. Lol!
jericgray: @wildcatweb $CHWY -- run up into the close now around 42 -- see if this carries over into tomorrow......
spmeyers: $CHWY holding up quite well, potential phase 3 move; gotta feed the pets, right?
seank: $CHWY worth a watch. Had been pulling back. Just set a higher daily high for the first time in almost 3 weeks.
Bwhitty: @seank $CHWY dropped me off for the party at 38
wildcatweb: @seank $CHWY Added @ 39.10 Strong reversal
jericgray@gmail.co: $CHWY -- BROKE DOWNWARD TREND LINE -- POSITION AT 37.98 -- UP 3.22% MID AM TODAY
shoredriver: @jericgray@gmail.co $CHWY ...stop with the caps........
traderbren: $CHWY -- looks to be heading to the 50 dma. NP
Bwhitty: @traderbren $CHWY Could be a nice buying opportunity.
traderbren: @Bwhitty $CHWY - waiting for it to reclaim the 8 ema overhead...to prove itself.
Bwhitty: @traderbren $CHWY Actually I was watching too many stocks. I wanted to grab starting position and then add at 8 Day. Too many shinny objects.
traderbren: @Bwhitty $CHWY - yep, be careful of "too many shinny objects", and rather set alerts around those positions so you are brought back to them to re-evaluate. If you are bullish on $CHWY, you might consider the Jul 40 calls....which will give you some time.
scottrades: ...
$CHWY had a nice move yesterday on great volume. I'd look for this to re-capture the 8EMA today.

$WORK Close to the level we talked about yesterday. It got above before the breakdown. Watch 27.90 today.

Thanks again to everyone for the fee ...
scottrades: @scottrades $PINS $SDC $CHWY $WORK Sorry, I just looked at $SDC. Looks like it blew right through 7.70. Let's see how it trades the first 5-10 mins.
Jazman0013: @scottrades $PINS $SDC $CHWY $WORK $PINS had to ditch remaining shares. Can't monitor this today.
Corinne: $CHWY trying to move finally
traderbren: $CHWY -- keep an eye on this as its got a good bid today, but you may want to wait for it to clear the 20 dma and 8 ema overhead before initiating a position if you don't have one already.
jlutzkanin: $CHWY Maybe getting some legs. Nice hammer, above VWAP and back above mid point on BB
scottrades: My video notes: I'm trading with you Live tomorrow! I'm excited/terrified. $SPY Lower High on Low Volume $QQQ Back above the 8EMA $GDX/$NUGT Holding up. $RUN Right at the 50 Day $SPWR Above the 50 Day. Earnings Thursday $FSLR Alert at 43.50 $WORK Let's watch 27.70 tomorrow. $TNP Potential reversal trade. $TRIL Biotech, but good volume today and nice tight bands. Earnings Next week. $MYL Good volume today, bounce off the 50 Day. $CHWY Watching for a potential Drop and Reverse. I'll have some more tickers to watch tomorrow but want to keep a focused list.
superstewart: @scottrades $SPY $QQQ $GDX $NUGT $RUN $SPWR $FSLR $WORK $TNP $TRIL $MYL $CHWY. Hi Scott. A few weeks back you mentioned you weren't holding anything over night. Is this still your investment philosophy or are you more comfortable holding stocks longer term?
AlexJFraser: Anyone interested in $Chwy here? Bouncing off the daily 8EMA and seems to have some life here. I started a small position with a stop just below today's low.
mugsneil1: @AlexJFraser $Chwy hey nice trade. Good bounce
Allen: $CHWY Just breaking above R1.
traderbren: $CHWY -- just FYI - Analyst Actions: Morgan Stanley Downgrades Chewy to Equal-Weight From Overweight; Price Target is $41
Herb: $CHWY -4.3% (downgraded to Equal-Weight from Overweight at Morgan Stanley)
veghead: @Bridget $CHWY Do the analyst down grade and up grade today matter on this stock? Or just trade it off the chart and volume after the run up? Thanks for what you do for us all.
Bridget: @veghead $CHWY Always trade the chart, analysts downgrades only matter IF they move the stock. This stock is in a really nice uptrend, so I would look to be buying on any big pullbacks.
michaelH: @Bridget $CHWY selling some puts (41) to replace the common I sold yesterday
Allen: @Bridget $CHWY Thanks for these trade ideas. This has been very profitable to trade around the last few days. I don't have a dog, but I now have ample funds to buy one :-).
Auto: @lostsheep $PETS $CHWY also working
michaelH: $CHWY sold 1/2 my pos for an 11% gain; way outside the bollanger band here. Will look to reload lower
wijimmy: $CHWY ATH ... still going....To Bad I'm a Fish guy ....
Bsielingtx: @michaelH $CHWY does anybody still own
jlutzkanin: @DAN $SPX $DJI $DJT $MDY $IWM $NDX $IGV $TDOC $DXCM $NFLX $VIPS $RNG $CCL $RCL $CHWY $AMZN $SHOP $MSFT $PLMR Great strategy session. I need the constant reminder to concentrate on a smaller number of stocks in my portfolio
DAN: @jlutzkanin $SPX $DJI $DJT $MDY $IWM $NDX $IGV $TDOC $DXCM $NFLX $VIPS $RNG $CCL $RCL $CHWY $AMZN $SHOP $MSFT $PLMR It can be hard to do when a lot of stocks are moving.
AlexJFraser: Looks like $CHWY is turning up again
AlexJFraser: New HOD on $CHWY
AlexJFraser: New HOD on $CHWY.... Again
Allen: $CHWY Moving well today after a short pullback yesterday.
DAN: @Allen $CHWY I think CHWY is going much higher. It's doubled in price since the March 12 low. That's what the best stocks do...and then they typically move higher. I'd put a stop below today's intraday low. This is Sammi and Dammit Dylan's favorite stock. They barked the other day when I covered it.
Amykris: @DAN $CHWY Dan thanks so much for your insight. One thing I have to constantly get my head around is when I look at CHWY chart, I see a move that I have missed. You see an entry point. Maybe I just need to keep reminding myself that the upper right corner is what we are looking for. Thanks again and God bless
JBed: @DAN $CHWY Kitty kibble coming today. Profits will keep them in kibble for the rest of their lives.
infocus: @DAN $CHWY I want to own the stock but not at this level. Any thoughts on selling Apr 17 2020 42 Puts?
bsnceo: @DAN $CHWY fwiw, I mostly buy the cat food from Amazon (Prime) using my Amazon Prime Visa. Get 5% points and then I use those points to buy the food next time. It's small amounts but the cat doesn't cost as much as if I don't get those points. If Amazon isn't shipping as promptly or there is a temporary price bump there, I go to Chewy, which has consistent pricing & excellent service.
michaelH: @Allen $CHWY Anecdotal evidence: Our local dog food supplier has been out of our pup's high end grub for weeks, no problem getting it at Chewy, even cost less!
DAN: @michaelH $CHWY That's good to know. We don't feed our dogs Chewy...but for no reason other than we're happy with what they've been eating...and so are they. They are magicians and make it disappear very quickly.
DAN: @infocus $CHWY Sure. You could do that. Your cost basis would be around $41. If that's your desired price, it's a good way to go.
infocus: @DAN $CHWY Thanks. Filled @1.00 Potential small position if stock gets put to me; expires Friday.
Visit the Trading Forum to join in the discussion.
| | |
| --- | --- |
| Stock Price | $USD 54.42 |
| Change | -3.10% |
| Volume | 8,278,100 |
Request Video of CHWY
Already a member?
Sign in here.
Earnings
December 9th, 2020 - 2020 Q3 Earnings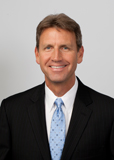 Dan Fitzpatrick
Stock Market Mentor gives you EVERYTHING you need to succeed in the market; all in one place. How easy is that? Dan Fitzpatrick and his elite community of traders share trading ideas, strategies and much more. Dan Fitzpatrick--a world class Technical Analyst, trading coach and regular CNBC contributor--gives you access to all of this with a 30 day trial membership for just $7.77. Get started TODAY and start trading better TOMORROW with the following premium content:
Nightly video Strategy Sessions with a game plan for tomorrow
Got a stock you want Dan to look at? Just ask.
Patent pending video alerts instantly delivered to you when one of Dan's trading signals is triggered. This is not your typical price alert. This is a short video explaining the action you need to take to make money. No more "Woulda, coulda, shoulda"
Access to over 73,800 stock analysis videos
Access an ever expanding library (73,800) of educational videos that will save you time and make you money
Join a team of friends and traders that have one thing in common; a burning desire to succeed.

Become a Member Today!
Gain immediate access to all our exclusive articles, features, how-to's, discussion group and much more...
Satisfaction Guaranteed!
Your Stock Market Mentor membership comes with a 30 day, no questions asked, 100% money back guarantee!