CVR Energy Inc. (NYSE:CVI)
Bands Volume 200 SMA 50 SMA 20 SMA Videos Alerts Articles Events

stairm01: $CVI Energy stock in a 6.8% VS at the 200 and 50 dma. They engage in petroleum refining and nitrogen fertilizer manufacturing. Earnings on Oct 23. Long a small position of stock.
stairm01: @jan2138 Yes they are. $CVI is an energy stock that pays a 6.6% dividend where it's at now, but it has a nice upward trend now that provides additional gain.
issues: @stairm01 $CVI IBD prefers $CZZ and $PARR on accumulation basis! We own both.
stairm01: @issues $CVI $CZZ $PARR I like their up trending charts and they both have nearly doubled since 12/2018 dip. May start adding on dips. Thanks for pointing these two out.
stairm01: $CVI Energy stock rounding the bottom. Started a position this morning at $41.82. Pays a 0.75 dividend quarterly.
1winkie: ...
$CVI was started with an Underweight rating at Barclays, with a $47 price objective, which compares to a much lower consensus target of $41. The shares closed Wednesday at $38.31.

$CTL was downgraded to Sell from Neutral at Guggenheim. The shares ...
ginice: @1winkie $ADDYY $ALLY $CVI $CTL $FISV $KMB $LPSN $MDLZ $PANW $PG $APY $BT $DLTH $GRBK $NSRGY $NTRS $VALE $ZEN Thank you for taking time to post. Really helpful.
woodman: #Refiners - Here are some grabbing my attention: $PBF $VLO $HFC $DK $CLNE $CVRR $BPT $INT $PSX. And these are nice but would have to chase: $MPC $ANDV. I like $CVI too but it's topping today.
stairm01: $CVI Tomorrow is ex-div date. Paying 0.75 according to Fidelity. Annual yield is 7.86%
Wolf: $CVI Up 3.4%, Pushing through the 50DMA. Div is still 7.9 %.
Wolf: $CVI Tight squeeze @ the 20DMA. If oil goes, it should go faster. 8% Dividend, Ex date 8/3.
stairm01: $CVI AND $BPT High yielders continue to hold above the 50dma. $BPT is in a good position to start it's pre-dividend run. Note a one year chart and the run up prior to the dividend. Exit on a peak 3-5 days prior to dividend. Long both.
Wolf: $CVI Reversed off the 50DMA. Started a position @ 39.01.
Forexpro: Re: $CVI

Hi, Friends,

Just looking at some charts, and this one is more interesting than most. Still working out of a pullback - a drop below 37.50 would make me anxious, although it wouldn't invalidate the uptrend - and looks to have some upside p ...
stairm01: $BPT and $CVI Holding $BPT and took profits on some last Friday at $28. These two just keep going higher and they pay a great dividend.
Wolf: $CVI Near last earnings support. Starting a position RHRN. Energy stocks are starting to get some momentum.
stairm01: $CVI Sharing a learning experience. Had a large position in $CVI before the August 0.50 dividend. I rode this up and stopped out on one down day, September 5, four pennies from the bottom that day. My mistake was I didn't get back in after it hit a new high 6 days later on September 12. I stayed out until after earnings on November 1, and got back in on November 28. This stock just keeps moving higher. I would've made a lot of money had I just held the stock with not such a tight stop.
woodman: @bRobert $ANDV - yeah, just about all the #Refiners have amazing charts. $HFC $CVI $VLO $CVRR $PBF $MRO $PSX $HFC $DK $NGL. Hard to buy them.
rah: @champ $USO #8-month #weekly #hurricanes #Hurricane - #OilPatch (my suggestion to keep oil posts in one place). Didn't want your post to feel unnoticed. I am only watching now. Friday's move did get my attention. I am fortunate I have a friend who trade /CL. Been listening to him go on for a few months. Just making an initial list, reworking old ones from a few years back. Checking web links to info sites. Looking at $DO, $HFC, $TUSK, $FANG, $CVI, $ALDW, $PBR, $PBRA, $EC, $BP, maybe a few more, but have only gotten through the refiners, Integrated and field services. rah
stairm01: @champ $CXO Check out $CVI. I was in for the dividend and stock gain, got stopped out on 9/5/17 and didn't get back in. Been swearing ever since. Dang stock has never looked back to give me an entry. Guess I should've used Dan's 3% rule to get back in.
champ: @stairm01 $CXO $CVI ---- All the charts, look about the same on the Refiners. ...because they were #Hurricane trades, many refineries were knock out. $CVI is a great stock, this is a Carl Icahn position. I was in many and I was posting on $PBF $DK an ...
GOOSE: @stairm01 $CXO $CVI I think it's the 1% rule, to get back in after you've sold.
Wolf: $CVI An article on Reuters. Anyone know what RIN's are? Carl Icahn's refining company CVR Energy(CVI) has begun buying biofuel credits for the first time in months, a sign the firm is starting to unwind a massive short position in the niche market, according to two sources familiar with the matter. The company has purchased millions of the credits, known as Renewable Identification Numbers, or RINs, since late August, the sources said. But it will need to buy millions more to meet its obligations under the U.S. Renewable Fuel Standard.
stairm01: $CVI I'm looking for clarity on this stocks dividend. I thought I read they were paying a 0.50 dividend for second quarter but were stopping the dividend as well. Does anyone know for sure if they will pay a dividend around August 4th? Thanks to all in this forum for all of the wonderful knowledge that you share. You to Dan.
Wolf: $CVI Phase 4 or 5? Up 4%. Resuming after earnings.
Wolf: $CVI Earnings beat, up 8.6%. Looks like it is selling off a little into the close. Buy trailing stop .10 on a starter position.
PJMR11: $CVI Rising into earnings tonight
shoredriver: @PJMR11 $CVI Numbers out already
PJMR11: @shoredriver $CVI I didn't even check. Thanks.
issues: @PJMR11 $CVI Ameritrade shows .05 est vs .05 actual
PJMR11: @issues $CVI Thanks.
PJMR11: @issues $CVI $WBMD $ANET $WMB Wishing now that I hadn't sold 1/2 of my position prior to earnings.
Bridget: @PJMR11 $CVI Just because the stock is up doesn't mean you didn't do the right thing. But could have bought back in this morning after you knew it wasn't dropping. There is no way to predict and it is not always a good idea to take the risk.
PJMR11: @Bridget $CVI I agree. What I have learned is that risk management is the key. I am very happy to take the gain I have. My winners are better than before and my losers are less than before because of risk management.
issues: $CVI has earnings tomorrow PM. I hold 3/4 position and since FANG took a bounce on earnings I am thinking of holding over earnings. Comments? Someone on this Forum suggested it several weeks ago & I've been holding it. But with a deadline I am considering selling. Also we are holding $WBMD $ANET & $WMB & $TRP with earnings looming tomorrow.
DAN: @issues $CVI $WBMD $ANET $WMB HEre's my personal rule, issues. If I am losing money on any position, I will never hold it over earnings. It's just a rule that keeps me out of trouble. And I would only consider holding a part of a position over earnings if I had such a profit in it that my worst case scenario would probably be that I'd just break even on the trade. In other words, I'm not really risking my own trading capital.
PJMR11: @issues $CVI $WBMD $ANET $WMB I am holding for the dividend but I did sell 1/2 position earlier in the week and booked some gains. Will hold the other half over earnings.
issues: @DAN $CVI $WBMD $ANET $WMB Thank you Dan! Good ideas!
issues: @PJMR11 $CVI $WBMD $ANET $WMB Thank you PJMR11. X day for $WMB is Mar 10. Will you buy prior to X?
stairm01: $CVI A good dividend energy stock showing a nice capitulation day with a low dip to 22.03. Now trading back up to 22.80. Added to my long term position and have the 1/20 25 strike sold against some of my stock.
PJMR11: @stairm01 $CVI Have a buy order in at 22.25
issues: @stairm01 $CVI waiting for the green to add.
PJMR11: @issues $CVI Starter position at 22.25 for my Dividend Portfolio. Will add if it drops below 21.
issues: @champ $BHI $USO $OIH Excellent comments Champ. We own a small number (starters) of oil stocks including $FANG $OIH $XLE $XOP $VLO $CVI etc. But which would you buy now?
champ: @issues $BHI $USO $OIH $FANG $XLE $XOP $VLO $CVI --- I like laggers like $NOV $KMI & $XOM and these because of news $EOG $FANG $APC $DVN.....all 4 were upgraded a couple of days ago at $BAC/Merrill and I own all 4 plus the laggers and $BHI...I don't own any of the other but most of the sector everything in the sector is a strong buy. The one that I couldn't think of this morning was $DVN.
DavidM: Any news on $CVI? I could not find anything.
stairm01: @DavidM $CVI Look below in the forum. Stock offering.
DavidM: @stairm01 $CVI I did look, did not see anything current. Still don't, I'll have to check back later.
stairm01: @DavidM $CVI I'm sorry DavidM, I confused that with CLVS. I hold both and have been watching both and reading on them this morning. My mistake. It's CLVS having a stock offering.
DrScience: $CVI about to break above the 12/8 - 12/9 high.
stairm01: $CVI has launched
issues: @stairm01 $CVI Thanks for this reminder and helpful push. I was meaning to buy it but kept procrastinating. So now with your post - I got 1/2 position. Thanks!!
bsafriet: @stairm01 $CVI Thanks for pointing this out! I'm in at $25.21. Happy new year to all!
stairm01: $CVI Approaching the $25 high of 12/8. This is a good dividend stock in a nice upward trend. And the 25 strike for January and February pays pretty good for a Covered Call as well if you get in under $25.
Robert1965: @champ, Carl Icon refinery is $CVI up today $2.74 12.0%
woodman: @Robert1965 $CVI - A sound trading strategy has been to correctly guess which next multi-millionaire/billionaire will be bestowed with a golden ticket to Trump Chocolate Factory and buy the stock of that person's affiliated companies before the announcement. $CVI, $XOM $GS, and so forth. They all pop on the announcements.
champ: @Robert1965 $CVI $CVRR--- Yes, I have him on CNBC....and like I posted about ...I knew he had a position in a refiner....I just din't know which one for sure ...so I din't post the name....and I'm holding $CVRR which $CVI has a partnership with ...it's a spin off of $CVI ...like all the others refiners also have....(a down stream energy limited partnership) I have this one $MPLX also ...on refiners I have positions in $AJL $PBF and $DK....I'm going to hold all because of Icon this sector is going to go much higher. Another reason is... the economy is picking up ...which will kick all the refiners demand higher ...helping the stock prices.
JJT1: @champ $CVI $CVRR $MPLX $AJL $PBF $DK Be aware Icahn has owned this since the 40 + dollar range so he has taken a bath on this one. He did seem to keep mgmt, not like some other buys of his, so he must see something. Maybe he can work his PR magic to get back to BE.
champ: @woodman $CVI $XOM $GS - #MyThoughts on the markets ..$SPX. You know this move in the markets is really all about the potential easing of regulations and taxes ...that got all the traders/investors thinking about how that will be effecting the markets ...going forward and it all started happening right after the Elections....for all to see. Very important for many sectors...like Financials, Energy and really the whole market... everyone is really benefiting and is great for traders....great for everyone ....even millionaires and billionaires who owned stocks before the elections. Now it appears that everyone is buying even more and adding to positions... and moving from sector to sector....just saying that it really doesn't get any better than this....for ALL to benefit....this appears to be the real deal.
Bridget: I'm taking off a bit early today to do some christmas shopping. Notes: I'm seeing many good 2017 performers losing steam and starting to pull back. Retail stores are also seeing a bigger pullback today. Breakouts: $BRKS - could not find any news on why $MU - gap and holding on earnings $WATT - short squeeze $FB and $TWTR - continuing to show weakness. I own puts on FB with a stop above $120 Oil: $CVI and $CVRR - Carl Ichan stocks that are getting the Trump bump $MMP - this is looking unstoppable $SUN - this underperformer saw a big reversal today Retail: Stocks are breaking down, I haven't bought puts yet but I would recommend selling into strength if we get a bounce tomorrow. $XRT $WMT $TGT $JWM $DKS IPOs $VSM - turning over $PI - toppy $FRTA - working $KNSL working
Wolf: $CVI Out @ 23.90 with a very nice profit. Watching for it to drift into the 20 DMA for a new entry.
Wolf: $CVI Up another 8 %. Looking toppy.
Wolf: $CVI 3% trailing stop on half. Am I crowding it too much? 51% profit.
Bridget: @Wolf $CVI yes, but a 50% profit is definitely something to be happy about and protect.
Wolf: @Bridget $CVI Good call. Thanks. Changed my stop to 4% trail and added shares on the last dip that would have stopped me out with a stop at the 4% mark. Will adjust stops tomorrow.
Wolf: $CVI Breaking out, pushed through the upper BB. Up another 7%. @Dan, 25% gain, any thoughts on a stop strategy? Prior day close?
Wolf: $CVI Sold 1/3 for 35% gain.
PJMR11: @Wolf $CVI Nice. I have trouble holding stocks long enough to get those returns. Need more discipline.
Wolf: @PJMR11 $CVI Not hard to hold when it paid 12% div. That helps.
Wolf: $CVI Up 8% today. Near 200DMA. Long Med. Position. Nice 12% Div.
Wolf: $CVI @yieldhogs This is at or nearing a good buy point. Their business is Oil refining and fertilizer, both are up. It is volatile, so don't crowd it too much with stops. Pays 12.4% Div.
kcar21966: @Wolf $CVI According to the Fast Money crew the way to play pot is thru the fertilizer trade...$SMG set a new high yesterday and is up another $2+ premarket
Wolf: @kcar21966 $CVI $SMG Thanks, I will watch it for a good buy point. They are consumer/retail oriented.
Wolf: @janner0814 $CVI $LLY #BUPS Wise words. 15.50 would be a better buy point, but I don't think you will see it if #oil keeps going. If fraking comes back stronger, there will also be more oil to refine.
Wolf: @janner0814 $CVI $LLY #BUPS #oil Thanks, but Not my strategy. I go for the base hits, not the home run. Keeps me positive and in the game.
janner0814: @Wolf $CVI $LLY #BUPS #oil 9 I just go for the profits ....whether base hits or home runs... Unlike you... I let the market decide my scorecard... and sometimes it's base hits..... sometimes it's home runs. Sometimes it's trailing stops...
Wolf: @janner0814 $CVI $LLY #BUPS #oil I look more at individual stocks than the market. I guess 25% gain on $GUSH was at least a triple. It's like fishing; It requires patience.
Wolf: @champ $CVX $COP $XOM $OAS $DVN Holding $CVX (calls) $BP $CVI $ETP $GUSH $USO $XLE $UNG. I guess $FCX has some oil component as well.
Wolf: @JJT1 $CVI $TSO $UAN $CVI Higher low and higher high. Long position and short 10/21 15 puts.
Bridget: $CVI is still continuing to come out of this squeeze with decent volume
Wolf: $CVI Starting to break out. Yiieldhogs, has been paying .50 Div for 13% yield.
issues: @Wolf $CVI Yes, this is a refiner. So as oil goes down refiners go up, eh? We have $TSO as a LTH. Here's the news for $CVI: Goldman's Pair Trade In Refining: CVR Energy Upgraded, PBF Energy Downgraded Benzinga
Wolf: @issues $CVI $TSO CVI is somewhat diversified. They are also into fertilizer.
JJT1: @Wolf $CVI $TSO I think Icahn owns 80% of $CVI and $CVI owns 46% of $UAN.
Bridget: Notes: IPOs - $PI, $RETA $YIN $CRBP Breakouts: $FOMX, $NTES, $LAD, $CVI, $CVRR, $GKOS $PZZA, $CONN, $BUFF (down) Holding up pretty well: $INO, $V, $TCK, $APC, $MET, $YY, $RAD, $NEWT, $NVAX, Moving Further Down: $EBIX, $CENT, $PAYX, $STZ, $ETE
JJT1: $TGP, $WYNN, $CVI, $SWFT, $EARS, $FNSR, $AKRX, $FIZZ only green stocks on my list today.
Bridget: $CVRR $CVI stocks on my breakout list that are still green on the day
Bridget: Notes: A lot of stocks with this pattern: $SPY $CA $TLT $VER $CAG I expect that we will see an oversold bounce next week but ultimately going lower before setting new highs Some stocks are working: $CONN $NVAX $CLSD $APA Stocks at support: $TJX $AA $GCP $TMO $IBB $TGP - breakout on volume $CVRR $CVI - breakout $MET - breaking the trend
GaVaHokie: @Bridget $CVRR $CVI God that would be great... I've been holding $CVRR since the IPO... I was doing DRIP reinvestment the whole time.
issues: @GaVaHokie $CVRR $CVI Any idea what the dividend for CVRR is now?
orpheusredux: Back in $ALJ which has been stair-stepping higher for a while now. Stock has a high yield (8% ish) and is a possible indirect b/o candidate. $CVI wants to buy $DK which owns 50% of $ALJ. If that were to happen, premium would take this to 9, although I'm buying mainly for the constructive price action in the chart.
orpheusredux: ...
I think the real reason for $ALJ's gain was the rise in $DK (Delek Holdings) and $CVI (CVR Energy). The latter is a favorite energy company of Carl Icahn, who owns approximately 85% of it. On Friday rumors swirled that $DK is a possible acquisition ...
PhilHarmonic: @orpheusredux $ALJ $DK $CVI Thank you for your informative and scholarly post. Your statement, that it is forming a rounding bottom, will only be correct if the pattern goes to completion and a rounding bottom is formed. Dan is always warning us about the error of predicting a pattern before its completion. Thanks again for your efforts of sharing to make the Forum a better Forum.
orpheusredux: @PhilHarmonic $ALJ $DK $CVI Thanks for the kind words, PhilHarmonic! Yes, you are quite right and I stand corrected. I should have written that it "appears to be forming" a rounding bottom. There is always a danger in anticipating a move before complete confirmation is given. That said, every purchase is a judgment call based on a variety of factors. For me the chart looked positive but the tipping point was the attractive yield. The subsequent information of a possible buyout of $DK by $CVI is only one more reason to go long $ALJ. Thank you again for your praise. Good luck to you, sir. -- Orph
janner0814: Wrote this after getting out of a late night meeting in Houston. To unwind 'Listened to @Dan's video regarding $XOP. Good Stuff @Dan!. http://tinyurl.com/smm20160613strat , ' From my database, I think these are the current holdings for the $XOP ETF (ranked in descending order, according to %): $SM, $SWN, $WPX, $CLR, $QEP, $RICE, $WLL, $DVN, $RRC, $EGN, $CRZO, $OAS, $PE, $MUR, $NFX, $XEC, $MRO, $GPOR, $RSPP, $CXO, $AR, $MRD, $PXD, $FANG, $HES, $COG, $APC, $COP, $APA, $EOG, $XOM, $NBL, $CVX, $OXY, $PDCE, $CHK, $MPC, $PSX, $LPI, $TSO, $MTDR, $VLO, $PBF, $DNR, $HFC, $WNR, $CPE, $INT, $GPRE, $DK, $SYRG, $CIE, $CVI, $KOS, $ALJ, $SSLXX, $PARR, And.... U.S. Dollar -2.309401% Please refer to the imbedded graphic for a descending order of the 42 day trend intensity.
Esther: $CVI is looking perky. May have put in a bottom? This an #IBD50 stock and Carl Icahn is COB.
issues: $CVI Good fundamentals on this stock but I was nearly stopped out so I pulled my stop down a few cents to try to stay in this 6% div payer.
mradams0621: $CVI - Nice chart- cup, 3mo. consolidation, divvy pull back to 50 day, watching for some green to enter.
mradams0621: $CVI - BTO 7-19-14 47.50 CALLS- need an oily play. world on fire, oil has got to higher.
mkridge708: @mradams0621 - $CVI - Ummmm... you should probably read the article @NapoleanSolo posted about the impact of Obama's decision to allow condensate exports on the refiners.
Visit the Trading Forum to join in the discussion.
| | |
| --- | --- |
| Stock Price | $USD 34.47 |
| Change | -1.71% |
| Volume | 801,885 |
The Company is an independent refiner and marketer of high value transportation fuels.
Request Video of CVI
Already a member?
Sign in here.
Earnings
April 22nd, 2020 - 2020 Q1 Earnings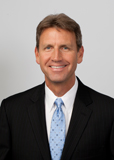 Dan Fitzpatrick
Stock Market Mentor gives you EVERYTHING you need to succeed in the market; all in one place. How easy is that? Dan Fitzpatrick and his elite community of traders share trading ideas, strategies and much more. Dan Fitzpatrick--a world class Technical Analyst, trading coach and regular CNBC contributor--gives you access to all of this with a 14 day FREE membership. Get started TODAY and start trading better TOMORROW with the following premium content:
Nightly video Strategy Sessions with a game plan for tomorrow
Got a stock you want Dan to look at? Just ask.
Patent pending video alerts instantly delivered to you when one of Dan's trading signals is triggered. This is not your typical price alert. This is a short video explaining the action you need to take to make money. No more "Woulda, coulda, shoulda"
Access to over 68,300 stock analysis videos
Access an ever expanding library (68,300) of educational videos that will save you time and make you money
Join a team of friends and traders that have one thing in common; a burning desire to succeed.

Become a Member Today!
Gain immediate access to all our exclusive articles, features, how-to's, discussion group and much more...
Satisfaction Guaranteed!
Your Stock Market Mentor membership comes with a 14 day, no questions asked, 100% money back guarantee!