Dynegy Inc. (NYSE:DYN)
Bands Volume 200 SMA 50 SMA 20 SMA Videos Alerts Articles Events

Bridget: $DYN big breakout, some news must have come out
greenpatrol: @Bridget $DYN Vistra Energy Corp. and Dynegy Inc. , two big independent power producers, are in advanced talks to combine.
Bridget: @greenpatrol $DYN Thanks!
atlantadave3: @Bridget $DYN $VST says it is going to take it over. Vistra Energy Corp. and Dynegy Inc. , two big independent power producers, are in advanced talks to combine.
Bridget: ...
$DYN - breakout on news of acquisition
$EFX - rolling over and likely to go lower into earnings on 11/1
$LITE - phase 2
$SQ $PYPL - no pullback on today's market weakness

SierraJW: $D - Ellen@NYC Dominion is a good looking utility stock - 3.4% #dividend, good IBD ratings. A couple of other IBD utilitity leaders/stocks you might want to look at are $EDE (4.2% annual #dividend) and $DTE (3.4%), $DUK (4.4%) and $DYN (no #dividend). Regards, @Jim
Tim S: EARNINGS BEFORE THE OPEN: $ALKS, $AMCX, $ANSS, $BBEP, $BBY, $BDBD, $CECO, $CHS, $CIE, $CNSL, $CQB, $CWH, $DANG, $DATE, $DYN, $EPL, $FIG, $FRO, $FWLT, $GCAP, $GTI, $HII, $IQNT, $IRDM, $ITC, $KSS, $LAMR, $LKQ, $LPI, $LTXC, $LXU, $MYL, $NRF, $NTI, $NTLS, $NXTM, $OCN, $PLL, $PQ, $RDC, $RTI, $SFY, $SNAK, $SRE, $SRPT, $TD, $VAC, $VRX, $WAC, $WEN, $WIN, $WNR, $WPX, YRCW
jackies: $ADY, $WOR, $BORN, $DAR, GMXR, $NQ, $CLF, $KH, $DYN, $CPE, $ATK, $WBC, $MTG, $TRI, $PBR, $IAG all up today when the market is down. I looked at some of the other gainers but those had hammer patterns, not a good sign. I got as far as $ADY and $WOR with looking at charts and am putting this up now wthout looking at all the charts since we've only got 12 minutes. I'll look at these after the market and see if any might be a good entry.
taylor: ...
Earnings: Before - $BX, $DPS, $DYN, $FIG, $HNZ, $KSS, KG, $NEM, ; After - $FLR, $GPS, NOVL, $WYNN
Other: Durable Orders, Continuing Claims, Apple Shareholders Meeting, Buffett lunch, JPMorgan Chase Investors Day, Financial Industry Compensation He ...
Pecan: $DYN Stock touched above weekly 50-period MA. New to @charting. Anyone else think this is a buy? @Paul
cmac: $SO DYN utes debrup, I agree on utes...I bought $SO & $DYN to help lower my portfolio beta, but still be in the game. I didn't expect $SO to take off like it has, but if you pan back and look at the weekly chart, that thing is sweet. Decent yield too (not enough to make YH portfolio tho). $DYN still consolidating its recent move, but I like the OBV trend there.
cmac: $XLU HE $SO DYN I noticed utilites doing fairly well lately. No huge moves, but nice & steady. Does anyone have any favorites here. I see OBV for $DYN exploding upwards (although its made a big move in the past two months), $SO right at #200ema which looks like its providing good support now, our old friend $HE moving out of a vol sq and now above #200ema.....any ideas in this sector ? thxs.
dunsek: $DYN another low dollar stock to watch for those who are so inclined. I got in after the volatility expansion, the test of the expansion and the bounce off the 10 day. The stock is now attempting to test both the recent intraday high of 2.42 and the 200 ema of 2.44. I'll add if it manages to break through the 200, or on another pullback to the 10 day. The 10 day may only be 0.12 lower than where we are now, but on a 2.38 stock, that's a 5% move lol. Why even bother looking at such a low dollar stock? Because the mid '08 high was 9.50! edit- correcting a decimal place :)
1maui2mom: dunsek Good call on $DYN !
jng369: Badly beaten down stocks. I wrote a filter to scan for all stocks which has been beaten down at least 70% stocks. With an recovering economy, I think that those stocks are probably ready to recover some of their lost as well. Even if they can recover 20% of their lost by the end of the year, that is a very sizable gain. This is the list that I am going to work on today and tomorrow to find some bargains. Pls add some comments if you can... $C, $MGM, $LVS, $DRYS, $AIG, DPTR, $DYN, $YRCW, $RF, $BPOP, $MTW, $CIM, $GCI, $RRI, $JASO, $MNI, $BBD, MI, WFR, $DDR, $GGP, $CENX, LIZ, $EGLE, $SRZ, $NCS, $SAY, $SGY,HERO, $PQ, EXM,OEH, $PETD, $WNC, $LEE, $TWI, $IRE, TSCM, $FR, TBSI, TRAA, APL, SUSQ. I just posted a subset. I will dig into some of the fundamentals of those companies to find some bargains...
marty76: $DYN any thoughts on this stock?
CallaLilly: $DYN - Deutsche Bank downgraded Dynegy to Hold from Buy on concerns the company's asset sale highlights tough conditions in the Midwest power market. The firm keeps a $2 target on shares.
cmac: re $DYN I bought in yesterday and am up a few pennies. Two thoughts 1) Utilities have been relatively strong lately, and 2) the fact that $DYN is shaking off bad news - the DB downgrade - speaks to relative strength. On another note, I think $DYN is a nice play on Obama losing some strength & popularity....given that $DYN is largely a coal producer, if cap & trade is losing support, it could be bullish for DYN. pos: long starter
dmooney9: Seekingalpha.com is a good site for getting good email news. Signed up this weekend. Their breakfast email contains lots of good stuff for the day like Notable earnings before Monday's open: $ALD, $DISH, $DYN, HOC, $KWK, NXG, $PCLN, $PWRD, $SYY Notable earnings after Monday's close: $FLR, FRPT, HRP, $MDR, MTXX, $NUAN, QSFT, $TWTC Good luck this week to all. Who is in the $URS trade highlighted by @Dan on the weekend. I'll be there. Sounds like fun following this trade into earnings.
cmac: $DYN @Dan mentioned utilities $ETF may be at a buy point. One utility I took a starter in this morning was $DYN after my breakout alert triggered. Nice vol #squeeze, and earnings are out of the way as of this morning. I guess the street liked them given the action today, although I haven't reviewed at length. Looks to be a huge volume day.
tnt: $DYN earnings this am. Pushing higher out of voltality #squeeze on big volume. Target 200 day EMA
mledford: dmdeitz-congrats on your success with $SGY, but if you look at the similarly traded companies like EP, $DYN, & $WMB, they'll all running up pretty significantly. I'd set a trailing stop and play it safe. I'm with @Dan on Friday trades, get out before the weekend. My two cents... @mledford
Joelle: ...
DYnergy $DYN ~ CORRECTION THIS $ONE I OBVIOUSLY WAS WRONG ON !
Review
Deleted. I was off base.

That's all I've scanned so far ~ Lots of great stuff I think

Have a Great Weekend!







Visit the Trading Forum to join in the discussion.
| | |
| --- | --- |
| Stock Price | $USD 0.00 |
| Change | 0.00% |
| Volume | 0 |
Dynegy, Inc. is a holding company which conducts substantially all of its business operations through its subsidiaries. The Company is engaged in the power generation through its two main segments which are the Coal & Gas.
Request Video of DYN
Already a member?
Sign in here.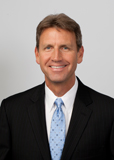 Dan Fitzpatrick
Stock Market Mentor gives you EVERYTHING you need to succeed in the market; all in one place. How easy is that? Dan Fitzpatrick and his elite community of traders share trading ideas, strategies and much more. Dan Fitzpatrick--a world class Technical Analyst, trading coach and regular CNBC contributor--gives you access to all of this with a 14 day FREE membership. Get started TODAY and start trading better TOMORROW with the following premium content:
Nightly video Strategy Sessions with a game plan for tomorrow
Got a stock you want Dan to look at? Just ask.
Patent pending video alerts instantly delivered to you when one of Dan's trading signals is triggered. This is not your typical price alert. This is a short video explaining the action you need to take to make money. No more "Woulda, coulda, shoulda"
Access to over 58,200 stock analysis videos
Access an ever expanding library (58,200) of educational videos that will save you time and make you money
Join a team of friends and traders that have one thing in common; a burning desire to succeed.

Become a Member Today!
Gain immediate access to all our exclusive articles, features, how-to's, discussion group and much more...
Satisfaction Guaranteed!
Your Stock Market Mentor membership comes with a 14 day, no questions asked, 100% money back guarantee!