New Oriental Education & Technology Group Inc. Sponsored ADR representing 1 (Cayman Islands) (NYSE:EDU)
Bands Volume 200 SMA 50 SMA 20 SMA Videos Alerts Articles Events

DrScience: $TAL drops a quick 7% on fraud allegations. "Real business with fake financials." Traders watching $EDU for entries.
bsnceo: @DrScience $TAL $EDU where did you see that headline?
captron: @DrScience $TAL $EDU It is a Chinese stock and I have never thought that there financials were monitored as they should be. I sold to protect a little profit.
bsnceo: @DrScience $TAL $EDU News

BUZZ-TAL Education: Retreats from record after Muddy Waters' short
11:43 AM ET, 06/13/2018 - Reuters

** China-based tutoring co's shares sink as much as 18.8 pct, pulling back from record high hit on Tues

** Muddy Waters, ...
DrScience: $EDU phase three of VS breakout meeting some resistance, three bucks below all-time high. Somebody likes their prospects, however, buying the Aug 105/120 BuCS @ 5.30 .
rachel: ...
3. $EDU – Phase 2 move. Worth watching…but lots of pain now.
4. $PCTY – drifting higher…but I don't see an entry here. Just a rising support at 50-day MA.

gig1: $EDU Continuing breakout on volume. Getting extended here but worth looking at.
Gary: ...
24. $EDU – weekly chart squeeze? When to buy starter?
25. $GDX
26. $XLU – is XLU getting crushed just b/c TNX is up? Yes...and b/c money is going elsewhere. Not a symmetrical relationship. XLU will fall more than TNX will.

issues: Sold the dog $ALXN finally (for a loss but relieved after holding for years!) - this pattern repeats over and over. Sold also $X $EDU and bought starter positions in $FIVE $STLD $FIVE $SAVE $KSS
BocaRick: @Henry $TAL $EDU also down, but on low volume.
issues: Wondering what to do with my $EDU? Missed earnings.14 to.27 a 43% miss. I've had it a long time but maybe its time to dump it. I know it's broken but soon as I sell someone will write about what a great buy it is. Thoughts? Earnings scheduled for $LRCX $VRTX $WDC $URI $UTX on $Wednesday. Thursday it's $ABMD $CELG $PYPL $CAT $UNP $FCX
optionswealth: @issues $EDU $LRCX $VRTX $WDC $URI $UTX $Wednesday $ABMD $CELG $PYPL $CAT $UNP $FCX If you're truly done with it, sell calls close to the price it is, say Feb 90's and let it get called away, if it doesn't and it continues toward the 200 day, do it again. Feb calls are 24 days to expiration and if it falls faster than you expect, you can roll them down for additional premium while trying to get called away.
issues: @optionswealth $EDU Thank you Miss Optionswealth. I read your comments and appreciate your insights. Unless its my eyes I see EDU coming off the low of $88. I guess I could put in a dreaded stop just below that... probably get stopped out. Stop placed at $88. I am still profitable but not was much as I was a couple of days ago. Thank you Optionswealth!
issues: I sold $EDU for a measly $500 profit. It was much higher, honest. This is what institutional dumping looks like.EDU reported just .09 last quarter but that's not the first time they've had this .09. Next quarter (school is back - In China - I guess so the earnings estimate jump to $.59, so I am confident that it will turn around, probably tomorrow. So I will buy it back on the green day. Ho hum. Look at the chart of $UTX. Interesting stair step pattern They report on tomorrow - Wed. I can see this moving on their report. I foolishly sold it months ago only to see it rise without me so I am thinking of starting a position before earnings. Its a roll of the dice. I will wait to see what UTX does after earnings. They are at their all time high. I will hope to buy it lower.
bsafriet: @bnnybklyn Smart move. I spent what time I had available today pushing stops and selling a few positions ($EDU $WB $SQ). Futures up now so I plan to take some profits and lighten up more tomorrow. Wasn't a good day to be out in the afternoon. Definitely gave some $$$ back to the bears today.
issues: @DragonFly $TAL I prefer $EDU!
StockMarketMentor: A Price Alert has been triggered for $EDU New Oriental Education & Technology Group Inc. Sponsored ADR representing 1 (Cayman Islands). Click here to view associated video clip: http://stockmarketmentor.com/stockanalysis.html?ticker=EDU&clip=96728
DAN: $EDU $COHR -- careful on these two stocks. The alerts went off, but neither are buyable. Stay away.
Ottawagreg: @DAN $EDU $COHR i bought when the alert came in.
rachel: ...
18. $EDU – alert today. Working off Thursday's gap and crap.
19. $MOH – weekly chart shows a C&H type pattern. Really really sloppy and deep. but the dynamic is there. This is a really faulty pattern, but it works.
IPO:
$ALT ...
cmaxwel1: $EDU hit stop
cmaxwel1: $DVN sold, other stuff just working better. $EDU yes thank you.
issues: $CVRR begin phase 2? stop at $15.90. Dan had several alerts go off: $EDU $ETFC short with Buy stop at $51.19 and $MRVL stop $20.90. Thinking, thinking. I don't like the short on ETFC - looks too strong/ vol squeeze, and holding at the 20 day. Not much profit there on a short. I would buy for longer hold, but both charts (ETFC & MRVL look similar with MRVL being more attractive to me RHRN).
DAN: $WB $EDU $GOL The asian market is really strong. These two stocks are working . EDU has broken out to all time highs. WB is also strong today and looking like it's under accumulation. Also, I have covered $GOL recently -- the weekend update. IT's buyable here. Popping out of a squeeze and close to $10 resistance. --Dan
issues: @DAN $WB $EDU $GOL you might want to add $XNET, ok?
spmeyers: @issues $WB $EDU $GOL $XNET XNET is more of a bitcoin play so trades different
Bridget: #Notes: FAANG stocks seeing a pop today for the first trading day of the year Chinese stocks seeing a pop $FXI $BABA $BIDU $WB $WUBA $SINA $EDU $ATHM Oil stocks still moving higher. $ETP $BP So is solar $TAN $CBOE / $ICE / $CME - still seeing a pullback $XME $XLB - metals and materials starting off the year with a bang $AKS $CLF $IBB - so is biotech $SMH - still trading sideways $IYT - new high, $FDX $UPS moving up big $XLY hits new high as $XLU continues to sell off $GSK $WRK - breaking out of a squeeze In a squeeze: $HOG $CSCO $AVGO $GLW $AMGN $ADBE $COST $DWDP $DXC $HON $BMY IPOs $LOMA - new high $SEND - new high, but pulled back $MTCH - working $SOI - working
StockMarketMentor: A Price Alert has been triggered for $EDU New Oriental Education & Technology Group Inc. Sponsored ADR representing 1 (Cayman Islands). Click here to view associated video clip: http://stockmarketmentor.com/stockanalysis.html?ticker=EDU&clip=96098
cmaxwel1: @StockMarketMentor $EDU )added_
rachel: ...
10. $EDU – Buy stop at $95
11. $FND – good upside momentum on this recent IPO.
12. $SYX – breakout continues
13. $TECK – zoom out to see pattern.
14. $CZR – still a fan? Needs to break through $13.50. Now…it&rs ...
Bridget: ...
$TAL $EDU - seeing bounce today
$ROKU - nice bounce today

$MO $PM - breakout continues
$X breakout on import tax news
$PETS - riding the upper BB,
$ESRX - not seeing much of a pullback
$FSLR - squeeze breakout
$WTW $NTRI - in a squeeze
$ETSY - day ...
issues: I think the last of the sellers have sold so I added to $CELG. I see the BO on $ESPR so I started a position (again). Added to $CTRL and $EDU. Looking at $BIDU - huge beat 2.19 to 3.89 (unbelievable!) Yet it's way down 23 points. This may be a low risk buy point but I am waiting for confirmation.
issues: @champ $WAB #New beat earnings .84 to .88. Up 5%. This may be a good short. Good call champ.. NP One of the worst was $PETS down 12% despite the large beat in earnings .30 to .43 ! One of the winners was $TESS up 18%. NP I was surprised at BIIB dropping to $319 after hitting Robert's target of $350. $EDU missed 1.05 to 1.02 but didn't drop that much - just 3%. This may be a watch for adding.
rachel: ...
9. $ESNT – has run 10% in a week. $45 is solid ceiling. Would take profits now…even for long term position, the stock is very overbought. Reduce the position size.
VIDEO THREE:
Health/Technology
1. $VEEV – growth stock. Range ...
Bridget: $EDU looks poised for a run higher into earnings. Alert set at the high at $94.63.
bRobert: @Bridget $EDU Many of the Chinese high beta stocks are drinking espresso. eg sohu bidu yy. Sold trading portion of sohu into pop.
Gary: ...
Sector: Learning/Education.

$LOPE – 93 RS. Settling after Long Phase 1. Watch for move above $90.
$EDU – Chinese education provider. EPS growth accelerating. Use 50-day MA for reference for trend…and support.
$TAL – Steady ...
tsogles: $EDU new ATH
tsogles: $EDU sloppy cup and handle on the daily with handle turning up if I read this chart correctly., if not stop is in place. If it breaks through 94.31 on volume then target is $105. Any thoughts ?
Gary: ...
16. $EDU – volatile uptrend. Watch 50-day MA as support.
17. $TAL – leveling out short term. Needs time to set up. 10/26 earnings.
18. $PRAH – breakout from squeeze
19. $$NXPI – breakout from squeeze
20. $KEM – ano ...
Bridget: Chinese stocks are up big today $FXI $EDU $TAL $SINA
woodman: $EDU - sold it late in the day. Having reached back up to the recent high (9/13) which is what I shooting for, and getting there with a pretty decent pop today, I figured I'd take it off the board and see what it does from here.
traderbren: @woodman $EDU - nicely done considering the move its had.
woodman: @traderbren $EDU - thanks. I find selling harder to figure out than buying.
woodman: $EDU @DAN - good call yesterday. I was looking at it and $SOHU, and your post nudged me toward $EDU.
Gary: ...
16. $EDU – stick with it.
17. $YY – another new high.

DAN: $EDU -- rebounding off 50-day moving average...but this lates selloff after the high volume reversal on 9/13 was a bit steep. Not buying at this time...but wanted to mention it.
woodman: @DAN $EDU - $SOHU, among Chinese stocks, looks interesting too here at the 50 day.
DAN: @woodman $EDU $SOHU Agree. Especially EDU. Pretty steep decline...but the 50-day MA is holding
bRobert: $BABA $BZUN $EDU nh's. Raised stops partial
Bridget: $EDU at a new 52 week high
Bridget: #Notes: $EDU $SINA $WB - new highs, $YY $BITA also near highs $XLV - health care moving higher again. $GILD $CELG $BMY $AMGN $WYNN $MGM $LVS $MLCO - working $XLF $KBE financials banks down but $V and $MA higher $YELP $GRUB - both breaking out higher $FIT $GPRO $SNAP - dumpster diving $DIS - down big on warnings, taking $CMCSA $FOX $CBS $TWX down too Telecom not looking good $T $VZ $S $TTD - rally on good volume, near all time high $ORCL $CRM - working $ZTS - breakout on weekly $KO - about to breakout
Robert1965: $EDU up 8.8% to 90.66, +7.38, on aver volume, hit new 52 wk HI
bsafriet: $ATHM $TAL $WB $SINA $BZUN $EDU $BIDU All these are moving today. $BIDU looks like it will set a closing high and maybe ATH. Long $BABA $ATHM $WB $BZUN
Bridget: #Notes: Healthcare stocks coming out of squeezes: $ALXN $VRTX $REGN $ESPR $PFE $MRK $CI and $AFL at new ATH $WYNN at new all time high. $LVS and $MGM also looking good $XLK - $MU back up at all time highs, $CRM working,$SMH looking strong $PANW up big on earnings, also move $CYBR and $FEYE $TECD $AMBA - down big on earnings Chinese stocks working: $BIDU $TAL $EDU $WB $SINA $XOP - recovering. $MPC $BHP $RIG making strong moves $ABT - new 52 week high $OC - great construction stock $SNDR - cup and handle Another big day for car stocks: $GM $F $FCAU $KMX.
Bridget: @tlmayne $TAL These chinese stocks have been on a tear. $TAL peaked on 8/22 and got ahead of itself. I think most of this is just short term traders profit taking. This needs a pullback and consolidation before going higher. Could pullback to the 50dMA before finding support. $EDU pulled back to the 50dMA today.
tlmayne: @Bridget $TAL $EDU Thank you!
DAN: $TAL $EDU $TEDU -- Gang, all of the Chinese stocks are selling off. These pullbacks in the educational sector are not, in my opinion, buying opportunities. They should be avoided. (Think $MOMO).
mopick: @DAN $TAL $EDU $TEDU $MOMO I've traded this a couple of times with a stop, as you have advocated, just below $35. So far, seems to have worked. Contemplating the same here.
Bridget: #Notes: $ADSK - gap and run, but now consolidating above squeeze $MRVL - gap and run on earnings $AVGO - failed breakout, now breaking lower $CRM - another new high $WLK - working but too late to enter here $FXE - breakout on volume $TSCO - inverse head and shoulders $VZ - in a squeeze $DPZ - breaking down. weekly topping pattern $JD - failed at 50dMA, now moving lower $TAL $WB - topping $EDU - pulled back to 50dMA $HCC - ipo new high
DAN: $EDU -- challenging yesterday's high...and this is starting to work out of a volatility squeeze.
DAN: $EDU breaking out
issues: @DAN $EDU Right! But I'll bet you're not buying it here!
spmeyers: @champ $BIDU $EDU nearing 50-day
champ: @spmeyers $BIDU $EDU ....I'm OUT of all of these #Hit and Run trades for now and just watching and waiting for new entries....($BIDU $BABA out for good) but my main targets now are $MOMO and $WB because I sold both of these this morning.
DAN: $EDU $TAL -- these two Chinese online education stocks are looking very strong. TAL reports tomorrow; $EDU has already reported and blew higher on big volume. These are for active traders b/c of TAL's pending earnings report.
woodman: @DAN $EDU $TAL - Another Chinese education stock, $TEDU, had its big pop and has pulled back already. 8dEMA looks like support. IIt may take a little time but it's one for the watch list for another move up.
DAN: @woodman $EDU $TAL $TEDU Pretty steep drop for TEDU. Yes, it's a watch list stock for sure.
spmeyers: @DAN $EDU $TAL EDU opened down after earnings and finished unchanged; but it's up today
Wykeman: $EDU
mharps: $EDU sold my little bit for small profit- earnings coming and I didn't like this little stumble
issues: @champ $MOMO right like $YRD $WB $EDU etc.
champ: @issues $MOMO $YRD $WB $EDU...all are working but I like this #Growth stock $MOMO....it had a few days of consolidating...if it moves up thru 42-$43... I will add. I'm back in with a swing starter position.
woodman: #Chinese Stocks in decent shape, rising from recent pullbacks in a number of them. (Long $EDU $NTES $SINA.)
DAN: $TEDU $EDU $TAL -- The chinese education stocks are working today. Mentioned these last night, and don't want you to forget about them. $TEDU -- working its way out of a high base. I'll show this tonight with my "moving average matrix" , but I've attached a snapshot to illustrate it. $EDU and $TAL are also moving higher out of consolidation.
StockMarketMentor: A Price Alert has been triggered for $EDU New Oriental Education & Technology Group Inc. Sponsored ADR representing 1 (Cayman Islands). Click here to view associated video clip: http://stockmarketmentor.com/stockanalysis.html?ticker=EDU&clip=88200
woodman: @audrina0904 #Chinese - watchlist (in order of today's performance as of a little while ago): $TCEHY $MOMO $NTES $BITA $JD $CTRP $SOHU $SINA $EDU $BABA $TAL $WB $BIDU $YY $CYOU
audrina0904: @woodman $TCEHY $MOMO $NTES $BITA $JD $CTRP $SOHU $SINA $EDU $BABA $TAL $WB $BIDU $YY $CYOU #Chinese THANKS!
gmj: Added to my pos in $NAIL, $EDU, $MOMO; new starter pos in $NVDA and $VEEV remain heavy in cash.
audrina0904: @gmj $NAIL $EDU $MOMO $NVDA $VEEV I'd keep a tight stop on that NVDA trade. It has a long ways to go to print a higher high from here. JMHO
gmj: @audrina0904 $NAIL $EDU $MOMO $NVDA $VEEV thx for the comments, just started a very sm pos to keep my eye on it, I can buy more on any pb to the 50ma and then set a tight stop below the 138 level. It's one of those woulda shoulda coulda at 115 but hesitated.
woodman: $EDU $TAL popping up from support areas at thire 50d days.
Bridget: Notes: $XRT getting crushed. $M $LB $COST $WMT $FIVE $KSS Breakouts that are working: $BZUN, $DLPH, $DHI $FIZZ $CX $OSUR New Breakouts: $PYPL $ATHM $KRO $EWW $CF $BWA $MOMO $EDU $TAL $JD - nice bounce off the 50dma $LMT $NOC $RTN - still working $VALE - moving higher, ER on 7/27 $PKG - nice bullish engulfing candle after flag $MRAM - #ipo new high on volume
woodman: $EDU and $TAL starting to squeeze at the 50 day.
issues: @woodman $EDU $TAL Woodie! Which one do you like? Do you own both?
woodman: @issues $EDU $TAL - I bought $EDU at 71.71 on Monday.
woodman: $EDU $TAL - I went long EDU on Monday as a low risk buy, but figured I'd mention that that similar stock TAL (np) is creeping along the 50 day.
Bridget: $EDU sitting right at the 50dMA after a pullback
Bridget: Mentioned this yesterday but $EDU never broke the trend. Saw some higher volume but barely pierced the 20dma. I see that as a good sign for this stock.
Bridget: Notes: $XLF - financials still working but starting to slow while waiting for FOMC. $WFC $AMTD $SCHW $CMA $ALLY $IYT - transports doing good. $CSX $FDX $UPS $GBX $XBI - biotechs doing good. $CVLS $MDT $OMER $PUMP $ABT Casinos holding- $CZR $MLCO $WYNN $LVS Infrastructure trade - $VMC $CMC $MLM $XLK recovering - $IRBT $TSLA $LITE $EDU $XHB breaking out - $KHB $LEN $PHM Winners on a pullback - $MTN $DPZ $NFLX $AMAT $ANET $MAS - breakout $IPI - breakout
Bridget: $EDU never broke its uptrend. Bouncing off its 20dma.
issues: Took a look at the 10 day chart and these were the best $AEIS (dropped from 12% to 1%) $LRCX (drop 6% to -1%) $AMAT (4% to -3%) $CGNX (4% to -5%) $ICHR(8% to -6%) $MTSI (-2% to -8%). But looking at the charts on this page it looks like MTSI is the best. We hold small position in $AEIS $LRCX $MTSI & $PLAY. But I added to $PLAY (thank you Bridget) and bought starter in $LITE (thanks Champ). Why? LITE went from +14% to drop to just 5% (best) and PLAY dropped from 10% of 5%. I added to $NVDA on this pull back. It closed near the high of the day. I am hoping this pull back will resume its uptrend to break out over $170! Looking at $OLED. Some of the IBD 50 this week are $AMAT $ANET $ATHM $ATVI $BABA $CGNX $EDU $ICHR $LITE $LRCX $MTSI $NVDA $PLAY
mepcc1: $EDU has almost completely retraced its huge breakout from yesterday.
JBed: @mepcc1 $EDU I was just about to ask the forum why this one is so weak today.
mepcc1: @JBed $EDU No clue yet but it is trading down in sync with all the other Chinese stocks today - $MOMO.
DAN: @mepcc1 $EDU $MOMO NEver a good idea to buy a stock that's broken out as far/fast as EDU did yesterday. If you focus on the trend, it blew out of the top of a rising channel on high volume. Basically, that was the end of the buying. The stock almost had to reverse. Look at 5/16-5/17 and 4/25 - 4/26. You see the same dynamic on those breakouts too. Uptrend is intact. Buyers in the $80's are not happy today.
mepcc1: @DAN $EDU $MOMO Didn't buy but should have sold some - hindsight and all that...
Bridget: ...
Chinese stocks rallied then sold off $JD $WB $SINA $YY $EDU $BIDU
Defense stocks making a nice recovery $GD $BA $LMT $NOC

$NVDA - this beast just doesn't stop
$AEIS - working
$COHR - breaking to new high
$SHW - looking strong
$CC - at support, need ...
Aragorn: $TAL New Highs once again $EDU is right there with it ( Woodman do not read this )
woodman: @Aragorn $TAL $EDU - $EDU, oh man that hurts buddy.
Visit the Trading Forum to join in the discussion.
| | |
| --- | --- |
| Stock Price | $USD 61.60 |
| Change | 0.10% |
| Volume | 1,157,910 |
New Oriental Education & Technology Group Inc provides private educational services in China based on the number of program offerings, total student enrollments and geographic presence.
Request Video of EDU
Already a member?
Sign in here.
Earnings
October 23rd, 2018 - 2019 Q1 Earnings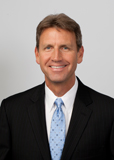 Dan Fitzpatrick
Stock Market Mentor gives you EVERYTHING you need to succeed in the market; all in one place. How easy is that? Dan Fitzpatrick and his elite community of traders share trading ideas, strategies and much more. Dan Fitzpatrick--a world class Technical Analyst, trading coach and regular CNBC contributor--gives you access to all of this with a 14 day FREE membership. Get started TODAY and start trading better TOMORROW with the following premium content:
Nightly video Strategy Sessions with a game plan for tomorrow
Got a stock you want Dan to look at? Just ask.
Patent pending video alerts instantly delivered to you when one of Dan's trading signals is triggered. This is not your typical price alert. This is a short video explaining the action you need to take to make money. No more "Woulda, coulda, shoulda"
Access to over 58,600 stock analysis videos
Access an ever expanding library (58,600) of educational videos that will save you time and make you money
Join a team of friends and traders that have one thing in common; a burning desire to succeed.

Become a Member Today!
Gain immediate access to all our exclusive articles, features, how-to's, discussion group and much more...
Satisfaction Guaranteed!
Your Stock Market Mentor membership comes with a 14 day, no questions asked, 100% money back guarantee!