EverQuote Inc. (NASDAQ:EVER)
Bands Volume 200 SMA 50 SMA 20 SMA Videos Alerts Articles Events

Orange-Green: volume coming into $EVER at resistance line of an ascending triangle
scottrades: My video notes: $SSO The Fed To The Rescue $QLD Back above the 8EMA $GLD Holding in trend. $GDX Lower High above the 50 Day $WPM Good volume today. Watch 41.50 Tomorrow. $PAAS I have an alert at 28.80 $SAND Bounced off the 50 Day. $SQ Alert at 93. $NET Huge volume today. Coming out of a Daily Squeeze $LVGO Nice Base. Alert at 64 $BIDU Holding the 200 Day. $EVER Alert at 59.65 $NVDA Printed a higher low today. $BLD Watch above 129.40 $IBP Bullish engulfing candle. $MGM Good volume today. Watch for a move above the 8EMA.
Amykris: @scottrades $SSO $QLD $GLD $GDX $WPM $PAAS $SAND $SQ $NET $LVGO $BIDU $EVER $NVDA $BLD $IBP $MGM great stuff scott! thank you
scottrades: My video notes: $SSO High volume pullback, within the current trend. $QLD Tech is still working well. $IWM Small caps weakening a bit. $GDX/$GLD/SLV Getting perky $BYND Did not get the BO we were looking for. $BABA Nice move, but low volume. $NVDA Working. $JNJ News out. Nice Base. Let's see what tomorrow brings. $LVGO Popping out of a Daily Squeeze. $SQ Getting close for another leg higher. $BE Nice work on this in the forum! $DOCU Little shelf $GBTC Trying to Squeeze higher. $CSTL Getting into a squeeze, small float. $SEDG Cup potentially building a high handle. $EVER Holding above the 8EMA
romanalexk: $EVER shakeout. Just watching. $TYL nice bounce from pivotal point. Rising volume.
romanalexk: $EVER nice volume, breaking out flag
Margi1983: @romanalexk $EVER Great chart. How did we miss this one? Wonder if the IPO from $SLQT starting today is the reason this stock is running today.
spmeyers: $EVER not pulling back much from recent run
champ: $SWKS, $TREX ..$EVER, nice movers, they just reported but it too late. But the point is...look to see who is going to report next, for these type of ER-Set-ups.
b0lbachchan: $EVER - Thoughts please @Dan
champ: $EVER, up 35%, in the last 30-days, it is always the same, nice to be early, real hard when late.
DAN: @b0lbachchan $EVER Not familiar with the companyy, though the stock is in an obvious uptrend. If you're long, no reason to sell. But I don't think it's at a good entry point. And earnings are due in 11 days.
b0lbachchan: @DAN $EVER Thank you... I should have mentioned. I don't own it and was looking for entry. Appreciate your prompt response.... Nice session this morning.
numbers: $EVER - set ath high yesterday, just turned green moved 11% yesterday
spmeyers: $EVER strong move, challenging resistance
Wolf: #EARNINGS AMC. VERIFY AS NEWS CAN CHANGE. Ticker Volume M % change Revenue earnings Guidance THOUGHTS $SHAK 0.9 -18 MISS BEAT POSITIVE $AAN 0.8 -5 MISS MISS OK $BKD 1 -5 MISS BIG MISS GOOD $CCXI 0.4 41 BEAT BEAT BIO NEWS Q4 $CPE 18 3 BEAT MISS $CHGG 1.7 10 BEAT BEAT GOOD $FPAY .12 LOW 20 BIG BEAT BIG BEAT UPDATING $FRPT 0.4 1 BEAT BEAT POSITIVE $THC 1.5 5 BEAT BEAT GOOD $UBER 10 -7 MISS IPO $GRPN 5 -10 MISS MISS REITERATE $MDR 18 -15 BIG MISS PIPELINE REMAINS Ok $MYGN 1.2 -30 MISS MISS BAD $MOS 4.8 -5 BAD BAD BAD DIP AND BOUNCE $TNDM 1.2 -10 BEAT BEAT OK BOUNCE $APPS 2 -5 BEAT BEAT STRONG DEMAND RUN UP? $EVER .25 LOW 20 BEAT BEAT GOOD LOW VOLUME $EVBG 0.54 10 BEAT BEAT OK $FRPT 0.4 MISS REAFFIRM BIG MOVER $HTZ 3.4 2 BEAT inline $SNCR 0.45 -15 MISS MISS BOUNCE, SHORT? $RNG 7 BIG BEAT BIG BEAT GOOD RUN UP? $REAL #IPO 1.5 3 BIG BEAT BEAT GOOD RUN UP? #DIOD .44 -10 SLIGHT MISS BEAT BOUNCE
Tango: @Wolf $SHAK $AAN $BKD $CCXI $CPE $CHGG $FPAY $FRPT $THC $UBER $GRPN $MDR $MYGN $MOS $TNDM $APPS $EVER $EVBG $HTZ $SNCR $RNG $REAL #EARNINGS #IPO #DIOD Thanks!
greenpatrol: @Wolf $SHAK $AAN $BKD $CCXI $CPE $CHGG $FPAY $FRPT $THC $UBER $GRPN $MDR $MYGN $MOS $TNDM $APPS $EVER $EVBG $HTZ $SNCR $RNG $REAL #EARNINGS #IPO $DIOD Thanks @Wolf!
Bridget: $eVER breaking out of this squeeze within an uptrend, 21dMA providing support. Don't know much about the company but like the chart.
champ: $EVER.....HOD
Bret: $EVER $EVER Last week, a new member asked if anyone had any thoughts on this stock and was ridiculed for asking a "lazy" question and not being specific (i.e. long, short, calls, puts, what?) Anyway, I looked at the stock with its flag trigger and bought some and just wanted to thank that new member.
champ: @mkarter @Bret $EVER @ $24.00 ---- I'm also holding a position....nice upgrade this morning.
mkarter: $EVER Thoughts?
shoredriver: @mkarter $EVER Buy, add, short, sell...it is lazy to type in a symbol and then ...thoughts....
Aragorn: $EVER - no position or trades but @judy was all over it yesterday showing some more love this AM, check out the chart wowser
fhsavidge: SPWR@TD--this consolidation seems to be going on interminably! Added yesterday at the 50ma, and will again if it $EVER breaks out. The others have in the sector but Sunpower enjoys testing our patience, doesn't it? Cheers.
Iceman: $AAPL, #Options @snowbound - just so you know, I NEVER, $EVER buy #options, unless it is to close out a position I previously sold. However, there are plenty of gamblers around that are willing to pay you. I'm the casino, not the gambler.
Tricia: CLDX: oh dear .... the bears are gone and Goldilocks is back in charge ... I do so hope the shorts were able to cover - I feel bad for them ... said nobody $EVER .... up 5% already .... YES!
rczar: @debeers....All My Love and Support, for You, Great Cities, and " NEVER, $EVER, $GIVE UP! " @Jim Valvano N.C. State. 1993......I have been blessed to have been a member of McGregor Downs C.C. in Cary N.C. when @Jimmy V. was alive. We played in matches 5-6 times and what a competitor he was. Today, I am Dicky V.'s neighbor in Lakewood Ranch Fl. We are Blessed My Lady! http://www.youtube.com/watch?v=HuoVM9nm42E
Aragorn: $CLDX = STOPS $IN GENERAL NEVER NEVER $EVER PUT $HE STOP $AT PRECISIELY THE ma OR PIVOTS you are inviting your stop to be hit. Those areas are revisited by market makers and the machines just to take your stock away and then move higher. Place it at a comfortable distance below the point you were thinking of. FWIW
DAN: It took about 10 minutes for financial commentators to start asking WHY the Fed didn't taper. "Do they know something we don't?" (LOL -- when has the Fed $EVER known something we don't? They're the Gang that Couldn't Shoot Straight in suits).

B ...
rczar: AMZN......NEVER, $EVER, short this Degenerate! Loss money for the qtr. and now @ closing price. No downside......Market on Crack! NO POSISTION!!
Tim S: ...
I mentioned that I would share my notes from several of the speakers; this week I've been working to transcribe both my handwritten notes and my audio/video recordings. It's been a busy week though.

Here are my notes from @Jim #Cramer's speech o ...
mradams0621: @bybyjanice- thanks for the fish but you threw it a bit late. missed it by 30 seconds. Can't believe I'm doing it again but I got the can't help it's. I'm thinking it is going to open up tomorrow out of that #squeeze above the upper BB and it's off to the races again. I do not know why anyone with a brain would buy a stock that has no divy, no earnings, no P/e, has never made a dime $EVER, but I just got to have a piece of it. No stops this time to get hit on the big hits on any slight bad news. Just going to hold it long.
rczar: AMZN........Never, Never. Never, Never, Never, Ever, Ever, Ever Ever, Ever short $AMZN, especially @ earnings. I have all the scars and broken spirits in the past. Lose money, PE of 500x, don't matter. Idiots keep buying it, and Bigger Idiots keep #shorting it. P.S. I did not short this beast today, or $EVER !
pcotton: Early #squeeze breakouts (& a couple breakdowns): $AAPL, $ABC, $ACAD, $BLOX, $BRCD, $BTU, $CLSN, $EVER, $EXPR, $HNT, $SAP, $SHLD, $SNPS, $WCG
rczar: #Options @ taylor....Do you $EVER, sell calls that are ITM
hwyflier: ...
1) Don't ever, Ever, $EVER expect that you can game the market's response to news or earnings, YOU CANNOT!!
2) Do not put too many eggs in one "sure thing" basket and then continue to expect that it will work when it clearly is not working.
3) ...
Tim S: ...
I have been selling weekly put spreads underneath support. The spreads depreciate over the course of the week, and on Thursday when the new weekly #options come out, I will often buy back the ones I sold (for a nice profit) and then re-load on new ...
debeers: AIG--for @Petethefisher. I was worried tht I wouldn't get in at 32.50 for the secondary, so I put in a bid for 32.59. As to the last part of the government owned shares.,there is only 20% still out and you probably won't get to bid on it anyway. Wait for a crummy day and the stock will come to you.NEVER $EVER CHASE.
rczar: Cabbie....Something to relax by during lunch, by one of the greatest keyboardists $EVER ! http://tinyurl.com/26ma5dy
rczar: TZA....James "Rev. Sharke " DePorre ..on RMP has opened a position in TZA.......1st. time $EVER, have I seen him get involved with $TZA, also @Doug Kass is now 25% net short
futurepants: $WFM - Gotta beg to differ. Earnings cause gaps. Gaps don't care about your stops. Therefore, without #options, it's impossible to define your risk over earnings. So no pre-earnings position is $EVER low risk. -fp
Tricia: Earnings: Good morning everyone - make it a grand day! before : $AEO, $AINV, $EV, $HRL, $LTXC, SCMR, $STP, $TOL after Wednesday's close: $AFCE, BIG,BRLI, $BRS, $CVCO, $EVER, $HGG, $HPQ, $NTAP, $ORCL, $P, $PVH, $SMTC, $SNPS, $SPLK, TSL
mrkkaz: $TAX TIME - for the first time $EVER i did my own taxes using Turbotax which i purchased at a nice discount thru $TD Ameritrade. It imported all my trades and I didn't even break a sweat doing it. Last year my accountant charged me 500 dollars , I did my own for 44.00 dollars this year.
rczar: imortalz......To answer some of you questions....1) Yes I live in Lakewood Ranch and love it 2) I don't get in and out @ tops and I also post my losses ( Earlier to @Henry) that i took a mid 5 figure loss @ the end of the year 3) And what I do all day is none of your business but I manage my portfolio most of the day. As for you, do you $EVER buy and sell anything, I don't see any on your past posts. Since I do not expect a response, I'll just say now " I Forgive You and All Is Well "
bigbartabs: STT... @Forexpro... crane load... Here in the west where I am (in the Sierra foothills... what is a tall building?), I can only imagine how fast a person would stand up out of their chair next to the World Trade Center site after a noise like that! Wow. But what I CAN'T imagine is a guy like you $EVER being fired! That is the real shock! What the heck could possibly have happened to have our very own @Forexpro fired??
DAN: ...
My comments on today's action go something like, "Hence, it is never a good idea to buy the market on the day AFTER a big move in the market, particularly when that move merely took the major indexes back up to established resistance levels. The bi ...
Suzie: @markor01: WOW, I've been here since the beginning of time and will say this is the first time I've $EVER come in and requested someone to shut their mouth. We foster a family/team environment here and do everything we can to support and uphold our ...
debeers: HD/LOW=Hd came out with earnings this am and exceeded every metric. $LOW was its usual bomb a few days ago. Given that we are in a shaky economy why would you $EVER not pick the best of breed? You wouldn't. When you are deciding which stocks to select, part of risk management is knowing not only the $ARG but also the balance sheet. Lets suppose, the $GOOG acquisition didn't work-although I believe it will. Lets suppose they overpaid-they might have. They have the balance sheet and management in place to fix it. Always pick a Frank @Blake over the dufus from Lowes. Always. Farachi has the talent to steer IP, Farah is money at RL. If Adelson is making a error at LVS-he spots it and corrects it. As does Wynn at WYNN. Quality always wins out over time.
hwyflier: $AAPL : We have the tightest #squeeze $EVER on the weekly chart (including that horrid time when the price dropped to 80). If you like technicals, this chart's for you. http://www.freestockcharts.com/tweets/?chart=b45b5dc6-a507-450b-8f54-60a66e187f11&refURL=http%3a%2f%2ffsc.bz%3a81%2fE1v Also, a pinch on the daily with a rebound off the bottom. Classic Apple stuff. http://www.freestockcharts.com/tweets/?chart=f7ca2ead-ac58-42b2-a726-a770971f7422&refURL=http%3a%2f%2ffsc.bz%3a81%2fE18
unremitting3: ...
What? Queen Lilly who tends her hives of biotech workers with aplomb, Queen Lily, where in your bio [tech] have you ever, $EVER had a personal medicine made from you personally and returned to your person, personally? Where? Have you ever in you ...
Tim S: @DAN - I watched that interview and wondered what she $EVER did to get herself into a network guest slot. She could not have looked more foolish.
unremitting3: $POT @snakedriver I think it should be the other way around - $POT lifts the price target on Bank of America :o)) Don't $EVER believe anything an analyst says or is about to say, especially from that bank.
GARY: Good afternoon friends. What a week! I'm just checking in to tell all of you how appreciative @Karen, @Dan and I are of all of you. Your patience and support are beyond anything we could ever have expected. This week was tough but please know that 2011 is going to be the BEST YEAR $EVER at SMM. We are excited about it. Have a great weekend everyone. Enjoy the three days! You all deserve them. Take good care. @GARY
unremitting3: $BIDU cking Aw, shucks, cking. Thank you! XOXOXO : o)) Actually, one of my deepest, darkest secrets [and this is the SHORT version] is that I got my start with #Cramer. Bought the books, the DVDs and watched MadMoney. Don't get me wrong abou ...
unremitting3: $FFIV Jasonrig I forgot to answer your question. I think it something to do with the $MSFT deal. I tried to find my post from yesterday? (I can't remember) which had the link to Yahoo Financial News service press release on the deal. Don't know how much the deal is worth to FFIV....but it is a huge step in market penetration. And, ask yourself this question, "If $FFIV is 'finished' and so bad, why did $MSFT pick them for the job?" Good grief, do those analysts $EVER go to the companies and see what they do, much less read the press releases and papers?
romar: $TBT Kass and @Helene postings Kass (Bullish)I am trading out of the ProShares UltraShort 20+ Year Treasury that I bought earlier. I am trading out of the ProShares UltraShort 20+ Year Treasury (TBT) that I bought earlier. @Helene "The most amazing observation I have it comes to $TBT, and $TLT for that matter, is the volume. It was the most volume $EVER traded in TBT. Wow! That means there was more volume traded today than there was on May 6, the day the market closed. The red line on the chart below shows $TBT still hasn't broken out and until it clear this level, I think you can expect to be whipsawed. Therefore, if you are trading this vs investing for the longer term, then you might consider taking profits if it doesn't get through this level in the next few days." good luck
jemstar: When I'm asked if I want chocolate or vanilla, I say I'll take a little of both. Don't have all your portfolio reliant one direction $EVER then it won't matter if the market happens to be up, down or sideways any given day. Just a thought.
photosports: If you are a newby, better to stay away from after hours trading until you get more experience. For the most part there is very little liquidity in the after hours trading. Rule number one, NEVER EVER $EVER NEVER place a market order after hours. I think some systems don't allow it as SOP.
JerryFlyGuy: MICC - Added yesterday as it broke over the 100 mark. Put my stop down below the open of the day. If it drops back there then it was a fake out so.. no need to hang onto it at that point. I would still be left w/ my starter position however. Just learning to average up.. this week has been the first time that I've $EVER averaged up.. and it's a weird feeling, but I like the effect on my P&L statement.. Crazyest thing.. so far it's working ! :) JFG
KarylW: @DAN- I just wanted to let you know, THANKS to you, I just had my singularly best day $EVER in the market, and it is ONLY because of you and your teachings! THANK YOU. Stay involved, oh yes, I listened, and THANK YOU!!!
futurepants: ...
FYI, every single time I've $EVER traded before the first 5 min candle completed, I've been burned. EVERY TIME! :) And this was no different! God, I really hope I don't make that mistake ever again.

Hope it helps,
-fp

dirk: ...
Now if it was me, I'd be watching my stops closely on my broad market investments. I say that even in light of the fact that I'm not very far from a new buy signal for U.S. broad based Equity ETF's and stock funds. Also, I continue to doubt if the S ...
hwyflier: $BP : But, and there is always a but, as the solution should be "easy", don't you think that it would have been sealed by now? We must remember that there is good oil flowing out of that well, and recovering it some how, for $BP at least, is still a preferable solution. Interestingly, this is now being called the worst non-natural disaster $EVER on our planet. It will be interesting to see if they survive this one. Long BP.............. (no not really)
Catwoman: ...
@Forexpro: I do hope you are correct about the $226 number...I'm a little nervous after seeing how it bounced off of the $232.75 low today...What? Only a $6 dip from the day's high??? I'm guessing there are more than a few people who have been pl ...
Tim S: Homework - this is like "What I've Learned" from Esquire magazine ... 1. It's not what you own, it is where you own it FROM. 2. Selling shares, and watching the stock go higher, is FAAAAAAARRRRRR less painful than holding on (using the "hope" thesis) and losing money. 3. My emotions have no place in my thesis. 4. There is a difference between instinct and reaction. 5. Never, ever, $EVER make a decision without a thorough study of the chart.
joanie: ...
Anyway, I'm glad my posts can be helpful. Honestly there are times I wonder if people aren't out there thinking "sheesh.. doesn't she $EVER shut up???" lol. If they're there, they've been too polite/gracious to say so :)
pgh2la: ...
Please keep teaching us not just technical analysis but how to trade, e.g., stops, don't trade while anxious or fatigued, etc. -- these teachings have made me as much or more money (and have certainly loss me less) than any other trading advice I've ...
hwyflier: My morning e-mail : Dear Amazon.com Customer, "As someone who has purchased investing books from Amazon.com, you might be interested in Stock Investing for Dummies, a practical guide to building a profitable stock portfolio". Is this a bad sign??? Actually, I think that we all expect the market to correct somewhat this week, and for the first time $EVER I'm ready for it. Thanks @Dan.
Catwoman: Re #CNBC - Taylor: Thanks for the post...Is it just me, or is this the longest Earnings Season the market has $EVER had? @Catwoman ;~D
freddy77: $AAPL, Market Action- I have sold 60% of my position in Apple this morning and am going to hold 40% of it through earnings. The 60% sold was at a very small profit but I am unwilling to go all in $EVER through earnings, and the action of this market today is not making me feel great. I believe the prudent play is to sit tight until very late in the day when you can be sure if going long that the day will end up, and therefore you will not be trying to catch a falling knife. With the markets curently up around 30-40 points and having dropped at one point to only +6 I smell a potential bear trap still. Trade carefully Freddy
hwyflier: RIMM: I will never buy this stock $EVER again, ever, ever, ever, ever........................ever!!!! Unless......?
AMZII: jmcgee66, Thanks for posting that, I wanted to see it. Sucks to be him, but I LOVE his attitude. Say what you want about the guy, he, on the surface, projects a lot of confidence and has a winning attitude. I truely respect the never say die attitude. As a hobby I coach fighters (Boxing and MMA), and try to present that same front, Never $EVER give up! You don't lose until you stop trying, and I think that goes with everything in life, including the stock market.
Kahuna: Stops Anyone who $EVER placed an order without a stop take a look at $WNR since June 1.
strickland411: $FIG - yeah, I sold out too. Fortunately, I sold out at $4.16 - so I'm not upset. Today may be the first day $EVER for me that the market has gone down and I haven't been in a frenzied panic. My stops were in place, my positions were good, and I haven't stressed. I locked in some gains. This side of the fence is kind of nice, actually.
Sizzle: ...
I'm not sure that the Rating Agencies have $EVER performed their role the right way. They are now nothing more than shake-down artists of corporate America, who wield entirely too much power in business (and hence the opportunity and the propensity ...
Sizzle: $Z - Yeah, I know about $TBT, but as several of us have discussed in posts, inverse and ultra inverse ETF's are not nearly as efficient as #shorting the actual ETF. $TBT is not a suitable hold for longer than a few days (imo). I just was trying to ...
Sizzle: I think that a lot of the smart money considers #Cramer an inverse indicator. He has had a running feud with so many notables, I've lost count, but they include Alan Abelson of Barron's, Don Luskin, and I wonder about the split with @Todd-O @Harrison of Minyanville (do they $EVER mention the other any more?).
Joelle: ...
Is there a way to focus somewhere else ~ do you run a long term portfolio ~do you see this stock $EVER recovering? Have you done some research to back up a thesis for you to plan a better exit? This market takes the logic and heart out of anyone, b ...
Sizzle: NEVER, $EVER put in a Market Order in after-hours (extended hours) trading. Even in liquid stocks, the after hours market is illiquid and you are asking to be hosed.
Joelle: I hope these commentators watch their words carefully ~ I really think the TV can cause even more panic by how the information comes out. #Cramer's favorite saying " NO ONE $EVER MAKES A DIME ON FEAR" Think about it, move contrary to the herd. The Pro's are having a FEAST!
Suzie: @matteos: What you are saying is correct and nothings changed...we had our house appraised less than a year ago and the appraiser who was about 19 years old just flat out asked me what did I want the number to be. We declined his service because we truly wanted to know what our house was worth, not just to get a funky loan. As a matter of fact, we looked at doing a land/new build with Countrywide who approved us for $350,000 no way we could $EVER afford payments on that so we declined them too. Countrywide has learned nothing through this whole credit/mortgage mess. Lots of folks out there who think just because the bank will give you a certain amount of money they should take it and they will be fine paying it back because the bank thought they'd be ok...
sailor279: I was just thinking the same thing @henry. #CNBC reports that this is only the third 10%+ downday $EVER for GE. The other two were during crash of '87 & first trading day post-9/11. Is this discount appropriate to the other two events? I'm thinking it may be a bit overdone as well.
theturkeybone: I used today to teach myself a lesson: I went back and looked at my first $EVER buys on August 8th (EMC, $CBI, $HON, $LULU, $DELL, and $GLW if anyone is interested ;) ). If I just bought them and didnt look until today, I would've been down about 5%. Through the course of my trading, Ive been up as much as 25% (Octoberish) and down as much as 25% (now-ish). My lesson for me here is that tinkering isn't always beneficial, especially since the brokerage gets paid no matter what. ;)
brynmark: that was a heck of a bounce..this could be the first time that Charlie"I spread rumors" Gasparino has $EVER made me feel good about a trade..as I had exited my apple puts just minutes before he supposedly "broke the story" on the bailout plan..didn't want to miss the chance to say something nice about a #CNBC commentator..though it may be tongue in cheek... have a great weekend all...
Bob: Tom; I sure have resembled you in not being able to take things off the table...hopefully in the past now. Two ideas that really put some discipline in the equation for me is to set a stop and never lower or remove it unless there is a very compelling reason...and usually there is not other than "hope" and second, to pick out specific points (dollar, percent increase, trend line, BB, etc.) that my plan has me take profits at and don't $EVER violate that plan. Yeah, it was both scary and easy to rationalize out of in the beginning but for the past number of months, it's been very routine. -@Bob
pocon: Sasa, I see your point but this is my first option trade $EVER, and I want to keep it simple. I really didn't want to short Hess the company (or ADM) for 5 months, but rather just try to take advantage of any selling in the new year after a big move. Just trying to get my feet wet in #options with a SMALL amount of money!
drtony: @woody..i know what you mean about Fib spreads. in nature, the presence of Fib ratios is astonishing. it's even been found in the works of the likes of Pollock in the art world. like any indicator however, it works best when it finds confirmation with other indicators. today $BRCM has already blown past two Fib retracements and hopefully will find support at 34. i'm already 19% down on this stock and will NEVER NEVER $EVER enter a position without knowing when its earnings are due again. thank goodness i used position size as risk management here. but lost money is still lost money. at this point i'm not sure if i should cut my losses, or count on the strength of the company to carry it up over the next weeks, months.
tqoptions: Suzie - I wish all the best. But for myself, I have to stick with the one thing I know how to do and even have had my expensive lessons in...and that is credit call spreads. I cannot be tempted to buy another option again...if hell freezes over and God says there will never be another market correction $EVER again...I will not buy a call option...just in case he changes his mind :) But I might be tempted to do a credit put spread once in a while.
Brick: ...
#Cramer does an exceptional job in reaching out to individuals, who subsequently can benefit by learning about investing. He has a platform from which he can reach many, and positively influence them. With that position and that platform, comes re ...
Visit the Trading Forum to join in the discussion.
| | |
| --- | --- |
| Stock Price | $6.73 |
| Change | -0.15% |
| Volume | 221,551 |
EverBank Financial Corp provides a diverse range of financial products and services directly to customers nationwide through multiple business channels.
Request Video of EVER
Already a member?
Sign in here.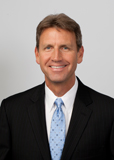 Dan Fitzpatrick
Stock Market Mentor gives you EVERYTHING you need to succeed in the market; all in one place. How easy is that? Dan Fitzpatrick and his elite community of traders share trading ideas, strategies and much more. Dan Fitzpatrick--a world class Technical Analyst, trading coach and regular CNBC contributor--gives you access to all of this with a 30 day trial membership for just $7.77. Get started TODAY and start trading better TOMORROW with the following premium content:
Nightly video Strategy Sessions with a game plan for tomorrow
Got a stock you want Dan to look at? Just ask.
Patent pending video alerts instantly delivered to you when one of Dan's trading signals is triggered. This is not your typical price alert. This is a short video explaining the action you need to take to make money. No more "Woulda, coulda, shoulda"
Access to over 90,400 stock analysis videos
Access an ever expanding library (90,400) of educational videos that will save you time and make you money
Join a team of friends and traders that have one thing in common; a burning desire to succeed.

Become a Member Today!
Gain immediate access to all our exclusive articles, features, how-to's, discussion group and much more...
Satisfaction Guaranteed!
Your Stock Market Mentor membership comes with a 30 day, no questions asked, 100% money back guarantee!