Grupo Supervielle S.A. American Depositary Shares each Representing five Class B shares (NYSE:SUPV)
Bands Volume 200 SMA 50 SMA 20 SMA Videos Alerts Articles Events

vpsmack555: @DAN Bought $SUPV at 17.02 added more at 18....it's now at 18.78 and approaching the mid bollinger band how would you be pulling some off at this point ? The 8 dma has been resistance for the last couple months but has broken thru now.
DrScience: @vpsmack555 $SUPV MACD crossover today, just starting to move to the upside. What was your plan when you took the trade? Looks like stock could be getting into the $18.80-19.00 resistance area that was prior support. There could be a bit more in the stock, but, for sure, you might want to tighten your stop up to below today's low.
vpsmack555: @DrScience $SUPV Frankly I thought it would be a low risk trade that if it broke the 8 dma it might make 20-21 before previous resistance takes hold...but the 20 dma has me anxious?!?
DrScience: @vpsmack555 $SUPV Stock is testing the pre-earnings levels, so a move above the 20 DMA says that investors are continuing to warm up to the stock. Watch volume to see if your anxiety level brings out the buyers. I think that if the stock falls below $18.75ish, the current move will rest until the 50 DMA has had time to adjust.
vpsmack555: @DrScience $SUPV Thx for the suggestions!
DAN: $SUPV -- thin...but it's back above the 50 day MA and still squeezing. I have a small position. You might want to set an alert at $31.50. If the stock hits that level, it just might pop out of the squeeze.
rachel: ...
15. $SUPV – Alert $31.50
Requests:
1. $BABA – This is broken. Jack Ma had a fit over tariffs.
2. $REGI – Not buyable here. Extended energy stock.
3. $MLCO – Macao casino properties. Revs slowing down. Actually contracting ...
Gary: ...
7. $SUPV -- squeeze continuing…but stock looks very weak.
Retail:
8. $OLLI -- still consolidating. Hold this one.
9. $FIVE -- Cup w/ handle. Nothing to do but hold it. Earnings in June.
Financials:
10. $AMTD -- holding at support.
11. $ETFC ...
Gary: ...
12. $SUPV – barely made the screen. Alert $31.50
13. $VNOM – Snap hook reversal. Looking for a double top.
14. $APRN/$SPOT – Are you in early? No, you're in late…paying off the investors who were truly in early.
15. ...
DAN: $SUPV -- looking good this afternoon.
DAN: $VEEV $NVMI $SUPV $SQ -- Best gainers on the SMM list, though $ALGN is working really well and I've added to my position this morning. Also grabbing $GWRE.
issues: @Bridget $TRU Yes it's gone from the IBD 50, and so is $RP. They are replaced with $TEAM & $SUPV. I didn't know IBD changed their 50 list on Mon. Sat TRU was still on. Thats a surprise to me.
Bridget: $SUPV # ipo breaking out higher
Bridget: Notes: $WMT - working $BABA - coming out of consolidation $NVDA - continues to push higher, good news from AAPL $GNC - short squeeze $ON - new high $ICHR - new high #ipo $OLED - breakout $ALRM - breakout $XPO - breakout $SUPV - breakout $TRUE - breakout of squeeze $GRMN - cup and handle breakout $BMY - breaking down $VMW - needs to hold here $INVH - false breakout, now pushing lower.
Bridget: $SUPV breakout continues. Phase 3. Saw some big volume on friday.
Bridget: Notes: $JNJ - huge breakout, BTO Jun $125 Calls $AMAT - still climbing into earnings. $V - breaking out of an upward triangle $BOX at a new 52 week high. ER on 5/31 $GEO at a good buy point. $BBRY new 52 week high $QLYS - hit $42 and ran higher quickly, extended $SUPV - breakout continues today. Phase 3 $FEYE - my favorite of the cyber security stocks. Gap and run. $NETS - #ipo new all time high $FND - #ipo, new all time high $ADBE - working, still $EW breaking higher after consolidation, $MDT also looks good here $KMX and $TRU - both moving higher $MGM - new 52 week high $CALA - continuing to breakout
Bridget: $SUPV breaking out of squeeze.
Bridget: $SUPV is breaking out on earnings. Almost to its all time high. #ipo But this is a very thinly traded stock.
Bridget: Notes: IPOs at or new all time highs - $IRTC, $BL, $TTD, $ASIX, $TRVG, $BATS, $TWNK, $INVH, $TUSK, $SUPV Many stocks coming out of high bases - $CC $GRPN $AMGN $OCLR $XLP - some safety stocks way up $CLX $KMB $CL $PG Storage up - $CUBE $PSA $EXR Garbage collection up - $WM $WCN $RSG Solar Strong and coming off a base- $TAN $JASO $JKS $CSIQ Sin stocks: PM MO - moving higher Also with $BUD $STZ and $TAP $BWA - nice cup pattern, at 52 week high $XLNX - also working on cup and handle pattern $CHRW - nice cup and handle on weekly Breakouts $DVA , $SWKS, Squeezing: $KR, $TWX, $JNK, $COR, $ALXN
Bridget: Notes: $PRU $LNC $MET - all moving up big today except $AIG $CAR - huge upward momentum $COHR - break out on volume $SUPV - still in a squeeze but starting to turn over $PBPB - breaking lower $MAR - earnings run 11/7 $FIVN - breaking lower after huge reverse $THS - back down at previous support, could see dead cat bounce $FSLR - new 52 week low $WYNN - breaking out of trading range after earnings on big volume. Bearish $Z - continuing out of squeeze and breaking downtrend $LAMR - shortable $WFM - another failed breakout $D - looks like phase 2 might be over AGN - broken stock, sell into any strength $CELG - right up at resistance. Bio stocks aren't doing well $FTAI - trying to breakout $CAH - bearish engulfing, ready to move lower $PKG - breaking down, shortable
Bridget: $SUPV still is a squeeze with a rising 50MA. Watch for a breakout above $15.25
Bridget: $SUPV #ipo seeing some nice momentum today
Bridget: $SUPV #ipo hitting a new all time high on big volume.
Visit the Trading Forum to join in the discussion.
| | |
| --- | --- |
| Stock Price | $USD 8.90 |
| Change | 0.00% |
| Volume | 475,396 |
Grupo Supervielle SA offers financial products and services and its operating segments include retail banking, corporate banking, treasury, consumer finance, insurance and asset management.
Request Video of SUPV
Already a member?
Sign in here.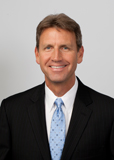 Dan Fitzpatrick
Stock Market Mentor gives you EVERYTHING you need to succeed in the market; all in one place. How easy is that? Dan Fitzpatrick and his elite community of traders share trading ideas, strategies and much more. Dan Fitzpatrick--a world class Technical Analyst, trading coach and regular CNBC contributor--gives you access to all of this with a 14 day FREE membership. Get started TODAY and start trading better TOMORROW with the following premium content:
Nightly video Strategy Sessions with a game plan for tomorrow
Got a stock you want Dan to look at? Just ask.
Patent pending video alerts instantly delivered to you when one of Dan's trading signals is triggered. This is not your typical price alert. This is a short video explaining the action you need to take to make money. No more "Woulda, coulda, shoulda"
Access to over 58,200 stock analysis videos
Access an ever expanding library (58,200) of educational videos that will save you time and make you money
Join a team of friends and traders that have one thing in common; a burning desire to succeed.

Become a Member Today!
Gain immediate access to all our exclusive articles, features, how-to's, discussion group and much more...
Satisfaction Guaranteed!
Your Stock Market Mentor membership comes with a 14 day, no questions asked, 100% money back guarantee!