EZCORP Inc. (NASDAQ:EZPW)
Bands Volume 200 SMA 50 SMA 20 SMA Videos Alerts Articles Events

StockMarketMentor: A Price Alert has been triggered for $EZPW EZCORP Inc.. Click here to view associated video clip: http://stockmarketmentor.com/stockanalysis.html?ticker=EZPW&clip=99849
Gary: ...
9. $EZPW – alert. Starting to move out of base. Not the best squeeze.
Requests:
1. $ILG – they report earnings tomorrow. Absolutely no idea of where this can go.
2. $DIN – Great gap and reverse. The trade (which I didn't ...
Sher: $EZPW - Just reported 2nd. Qtr. earnings beat (I thought they were reporting tomorrow... then again, I thought today was Tuesday!) - Up 1.8% AH.
Gary: ...
$EZPW – Alert $14.00
$GDOT – Alert $70
AEROSPACE

$HEIA – a squeeze above $70. Thinly traded, so it can move big. Alert $74.20
$HRS – breakout above $160 on good volume. New high. Working well, though it's still in cons ...
woodman: $EZPW on the weekly from 12/2016 is putting in the right side of a W.
woodman: $EZPW still moving up.
woodman: #CreditServices working well - mainly the big ones: $PYPL $V $MA. But a few others include $YRD $EZPW (but now at resistance) $CACC $FCFS (moving out of v/s). (I have only $PYPL.)
woodman: $EZPW - haven't looked at it in a while. Great move 5since July's retest of March's most recent bottom. Putting in the right side of an intermediate "W" (top $12.00) if it can get up through the $9.90 area (about 5% higher).
tejas7: $EZPW Trying to resolve little volatility squeeze it had to the downside. Patience running out.
woodman: @tejas7 $EZPW - It doesn't look good. I do still have a small position, but I'm betting soon I won't.
woodman: @tejas7 $EZPW - Btw, this is one of those frustrating stocks that now trade in increments of $0.05 as part of the pilot program we discussed here recently.
woodman: $EZPW - out of the small position I had held. It should come back now. :)
woodman: $EZPW - keep an eye on $12.00
tejas7: $EZPW Bullish engulfing. @woodman are you still holding? adding?
woodman: @tejas7 $EZPW I still have some but did not add today. This morning I was wondering if it was done as it tested 11.05. It's still in consolidation. It's stuck between $11 and $12.
tejas7: @woodman $EZPW thanks for the reply. Valid point. I will wait for 12.01 too
woodman: $EZPW testing next resistance level.
woodman: $EZPW (not to be confused with EPZM), recently through resistance, looks like it wants to go higher. Long $EZPW
woodman: $EZPW - popped up out of consolidation and through resistance yesterday. Today, it has pulled back to the old resistance line and is holding above it as possible new support. For now, anyway.
rokey: @DAN $MS $JPM $GS Dan, does that apply on $EZPW and $BAC? is it same pattern somehow?
bnnybklyn: @rokey $MS $JPM $GS $EZPW $BAC I've been in BAC, not letting go yet
woodman: $EZPW - looks like phase 2.
woodman: $MZOR $EZPW - both moving up through resistance after sideways move.
woodman: $EZPW - I added a little today. Yesterday it tested recent support (9/12 intraday low of $9.55) with a very early spike move down (to $9.54). That support held. Today it is moving up through about a month's worth of sideways resistance. Nice head fake and reversal.
Bridget: Notes: A couple stocks breaking down - $FIZZ, $FIT, $DKS, $FIVE, $AMGN $LN - holding up well $CLR - bullish candle $ELLI - working $CAG - big move after earnings $OAS - breaking out on volume $EZPW - break out on volume $PI - ipo, new high $CDW - at a low risk buy point, long term hold $RIG - break out of the downtrend, bottom is in $NXST - gap and run on volume
woodman: $EZPW - continues to squeeze. Could be a nice set up here. I've been long a while.
woodman: $EZPW feels like it is going to pop soon.
woodman: $EZPW - nice set up.
woodman: $TEAM - another one like others I mentioned today (see $EZPW $AMZN $MZOR) that have pulled back to the 50 day and found support.
woodman: $GCP $WOOF $REXR - easy-holder, lower-left to upper-righters. $EZPW hasn't been quite as smooth, but much the same.
woodman: $GCP $WOOF $REXR $EZPW - debeers' $INGR is another one (long all of these).
woodman: #Financials #CreditServices - with financials doing well now, I suggest (again) looking at some of the credit services stocks, which actually have been doing well for some time. I've posted on them before, but not in a while - at least as a group (you can look back at prior posts by hitting #CreditServices). In the sector, I was in and out of $YRD (no position currently as it is not in favor at the moment, though I suggest keeping it on the radar as it pulls back to retest the 50 day). The one I've been happily holding is $EZPW (either trading around a core, or just holding). Regardless, there are still some nice charts in the sector. If/when I get a chance I will post some tickers that may be of some interest.
steve71: @woodman $YRD $EZPW #Financials #CreditServices #CreditServices $SQ Does Square fit in that group? It's having another good day>
woodman: @steve71 $YRD $EZPW $SQ #Financials #CreditServices #CreditServices I don't know what $SQ does. It is identified as a "software-application" stock on TC2000, but there can be a lot of overlap among TC industry identification. You would need to drill down on what the company actually does.
steve71: @woodman $YRD $EZPW $SQ #Financials #CreditServices #CreditServices $SQ Payment processor. The Square is the little white smartphone attachment allowing small merchants to bill credit cards. They have a suite of business tools. Biggest potential is in small business loans. Extreme growth (but no profits) last quarter. Square is also known as "Jack Dorsey's day job" when he's not running Twitter.
woodman: @steve71 $YRD $EZPW $SQ #Financials #CreditServices #CreditServices -- Ahh, thanks. That is very interesting. Just yesterday I was wondering about that little square on my smart phone.
woodman: #CreditServices $COF $SLM $ENVA $EZPW - continuing the discussion below, upon my fairly quick pass-through of the #CreditServices industry stocks on TC2000, these caught my interest: $COF $SLM $ENVA, and I remain a fan of $EZPW. Also $SQ, mentioned by Steve below, looks good too.
woodman: $EZPW - liking this recent move up out of consolidation. Been long this for a while.
woodman: $EZPW continuing to move up out of v/s
tradeforfamily: @woodman $EZPW Thanks and got long yesterday!
woodman: $ezpw - I've been mentioning the squeeze in this one. Here's the breakout.
woodman: $EZPW - squeeze.
woodman: $EZPW squeeze getting tighter.
woodman: $EZPW @MayoEng. It could fall back to the 50 day, or stay steady into the rising 50 day, before we get a "true" move, whichever way that move turns out to be.
woodman: @FHS $LC #CreditServices - Excellent work! Congrats. This one is new to me, but yeah, I can see why you sold it and it looks like you did perfectly. I have no idea what caused it to jump (earnings?) but I'd be inclined to let it let it cool off some before getting back in. I was fishing for another credit services stock to add to my holdings and saw LC as I waded thru the charts. I have $EZPW still (getting squeezer-ish), but sold my $YRD to bank some green; I'd like back in YRD eventually but not here. Also catching my eye in the sector: $ONDK $AXP $SLM $WU $FCFS
FHS: @woodman $LC $EZPW $YRD $ONDK $AXP $SLM $WU $FCFS #CreditServices Greetings! Yes, I believe it was an earnings jump, but why I don't know. I tried reading them, but out of boredom turned to "War and Peace" instead. There still seems to be a lot of negative commotion regarding the company, so I thought it best to be cautious, maybe overly so. Thanks for pointing the others out. I will take a look. Cheers.
woodman: $EZPW - sold most of this one. Reports after the bell.
woodman: $YRD $EZPW - still long these. I still like them both.
woodman: $EZPW up out of flag after a big move last week.
woodman: @kcar21966 $YRD Long that and $EZPW in same industry. Nice move for EZPW too, up out of small flag.
kcar21966: @woodman $YRD $EZPW me, too!....Thanks for your great ideas!
woodman: @kcar21966 $YRD $EZPW Glad they're useful. :-)
woodman: $EZPW - big pop last week. Now in constructive looking pennant.
woodman: $EZPW $SIMO - double shot of good news and big jumps this morning!! :)
woodman: $EZPW $SIMO - I sold both pops. Now holding 1 share markers for each.
woodman: $YRD $EZPW - long both these credit services stocks. YRD has been working its way back up nicely. EZPW worth a look as well.
woodman: $EZPW - big cup. Watch $7.50 level from here.
woodman: #CreditServices are continuing up nicely. $YRD $NAVI $EZPW, etc.
woodman: @Hackberry $NAVI - nice. I've liked some of the #CreditServices (NAVI was on one of my old posted lists for these stocks). I'm currently long $YRD. I was in $EZPW before that, but no longer (it's doing very nicely, so I should just have stuck with it).
woodman: $YRD $EZPW #CreditServices of interest. $YRD moved sideways into the 50 day which is holding as support now. $EZPW simple keeps moving up - a pattern that is always hard to buy. (Long YRD; np EZPW.)
woodman: $EZPW keeps chugging along.
woodman: #CreditServices stocks have been doing well. I've been long $EZPW and was long $QIWI which I still like and may buy back. Others to look at: $YRD $FSC $NAVI $COF $SYF $DFS $OMF $TSS $NNI $PYPL $FCFS $CSH $WU $MA $GDOT $V
woodman: $EZPW - picked this up yesterday. It's leading the #CreditServices stocks today which, as a group, have been strong. See my list from yesterday
woodman: $EZPW - flag.
woodman: Some #CreditServices stocks of interest: $EZPW $PYPL $NAVI $CSH $MA $DFS $QIWI $V $GDOT $YRD $WU $TSS
coldevinc: @woodman $EZPW $PYPL $NAVI $CSH $MA $DFS $QIWI $V $GDOT $YRD $WU $TSS #CreditServices I am watching $PYPL Might buy when it breaks into the high 39s
Tim S: Notable earnings after Tuesday's close $ACE, $AJG, $ALB, $AMGN, $BXP, $CLMS, $CRUS, $EA, $EFII, $EZPW, $FSL, $GHL, $HA, $HLIT, $HTCH, $ILMN, $JLL, $OI, $POL, $RFMD, $RKT, $T, $TGI, $TSS,VMW, $WRB, YHOO
Neil375: JANUARY EFFECT - Does anyone have any thoughts on trading this? I came across this a few years ago but ignored it. That was when $NFLX was trading around 50 and $BAC was around 5. Briefly the trade involves buying what everyone has dumped at the end of the year. Supposedly, the selling is done and traders are looking for a bounce in the new year. Stocks I'm watch here are $RAX, $MCP, $FIO, $EZPW and even JCP. Any comments would be appreciated.
Tim S: Notable earnings after Thursday's close $ADES, $ADUS, $AIRM, $AL, $ALJ, $ANAC, $ARAY, $AREX, $ARNA, $ATLS, $ATW, $AUQ, $AVG, $BCEI, $BEBE, $BIO, $BNNY, $BPZ, $CFN, $CLNE, $CUBE, $DAR, $DIS, $DMD, $EAC,EBS, $ECPG, $ELON, $ENOC, $EZPW, $FEYE, $FF, $FUEL, $FXEN, $GERN, $GRPN, $GXP, $HTGC, $IL, $KRO, $KTOS, $LCI, $LFVN, $MCP, $MDRX, $MITK, $MNST, $MNTX, $MSCC, $NES,NFG, $NKTR, $NOG, $NVDA, $OCLR, $OLED, $PCLN, $PEGA, $PODD, $RNDY, $SF, $SGMS, $SLXP, $SNTS, $SQNM, $SWIR, $TSRO, $TUMI, $UBNT, $UNXL, $VVC, $WIFI, $WR, $WTR, $XNPT,XTEX, YRCW
JW: $EZPW squeezin' at the 50 and on the weekly squeezin' at the 21.
Eptake5: $WNR,BRCM,$EZPW Started small positions with tight trailing stop.
Eptake5: $EZPW I think I will throw some denero on this puppy! http://stockcharts.com/h-sc/ui?s=ezpw There was a .75 pullback Friday either creating a entry point or a reversal.
Eptake5: $EZPW Another look at a chart. http://finviz.com/quote.ashx?t=ezpw Expect increase in volume because if I was able to find this info-Yahoo finance-many others found the info too!
taylor: ...
$ACN,CBOU,$JVA,SUG,$MLI,AZZ,$EE,AH,$EZPW,TNAV,$BWLD,CRMT,$NFLX,TSCO,PEET,
$AGP,SODA,$DRI,SBH,$FCFS,EL,$ILMN,CLH,$GGG,BJRI,$CNSL,JAZZ,$TDG,GCO,$CVLT,
$MJN,CHT,$UA,DMND,$TYL,PCP,$ROSE,OC,HS,DLTR,$OZRK,TWIN,$LULU,SBUX,$NPO,
SOLR,COH,$FOSL,GLNG,$TRS, ...
shirsh7: $EZPW Breaking out of a vol #squeeze. Up 6.8% and upgraded today. Volume could be better.
investorterry: $EZPW Ascending triangle. Pawn shop company that has done OK recently. http://twitpic.com/5bjxsh
stokerew: $EZPW

I don't know a whole lot about this but it looks to me with
$FRI APR 8 big volume bid down day high was only 3 cents above open close was almost $3 below high
$MON APR 11 big volume (over 60 day avg) and closing down again with whole ra ...
shifty: $EZPW - I have a small position. Found it in the IBD-50. I like the pawn business. Ever watch Pawn Stars on History Channel? That pawn broker is a great negotiator.
jojo1480: $EZPW TMRK NCT- a couple of small cap names that hit 52wk hi (except NCT), they came out of a consolidation phase after a Vsqueeze. $NCT a pure spec play from sep2010 till how has returned over 200% (currently trading at 6.08), It now actually has a PE of .74 and PEG~ .14, invest in junk MBS and unsecured REIT debt. Speculate and possibly lose all your dough in NCT. Long $EZPW TMRK and NCT.
jojo1480: RIG- adding more to my position. Overweight in PDE COP $SDRL RIG $NE, they are all working. The following are all green ticks today $GNW IRM $CREE MUSA $EZPW V $AKAM NTAP $NLY NGG $V JCI $ACN AAPL $VMW, downer in my portfolio are all the #financials. all in all not a bad day in a down market, but i am sensing that we still might mitigate the days losses before the end of the day. I am long all these stock and others.
jojo1480: $EZPW SEH- $EZPW Daily/weekly BB expansion, blue sky territory, fundamentally this is really a cheap stock. $SEH BB Vsqueeze, take a look at the stochastic as it is gathering momentum, this stock was cut in 1/2 now coming back. these are slow moving stocks, good for practice and be involve for folks who are new to investing. Long $EZPW SEH.
jojo1480: $SEH EZPW- $EZPW, since june this has been dead money, today bullish engulfing stick, BB expansion. $SEH, a stock in recovery mode, $SEH looking interesting. Long these slow moving stocks, if your new and want to practice, these stocks won' t make you rich, and nor will it hurt you much on the downside. Long $EZPW and SEH.
jojo1480: $EZPW SEH- here is a couple of stocks that are very slow movers, that are starting to perk up. these stocks won' t get you rich overnight but they are not going to go down fast either. good stocks for newer folks. long $EZPW and $SEH (long term account 6-14mos).
jojo1480: EZPW- yup, pawn shops and cash (outrageous interest rates), coming out of a prolonged VS #squeeze wkly/daily, wants to higher. Long $EZPW (Zacks is bullish on this one).
jojo1480: EZPW- lends/provides credit for individuals to meet short term needs (loan sharks), small cap ~$1B, PE 12.8, short interest 4.3%. trading above the mid BB and consolidating. stoc and OBV in an uptrend 50/200 dma sloping upwards, recently reported earninigs and had slight beat. slow moving stock, great way to be involve and learn, IMHO. Long $EZPW (this is more of a value play).
Dave: $CHS and $EZPW - 2 retailers looking interesting.

I've been in and out of $CHS a lot over the last couple of years, but over the past 2 - 3 weeks, it's shown a tendency to sell off during the day and finish strong. It has sold off again during ...
Poppy: $EZPW Check out chart for this stock! Making money in misery? Maybe my head is not right. I don't know what to think. :(
Sizzle: ...
Stocks below their 200 SMA's - ACAP, $VAR, $AMSF, CPBY, $SAFT, $TSYS, $EZPW, LHGC
Stocks below their 50/200 SMA's - $MYGN, $ITG, $PBT, @WW

Stocks within 10% of their 20/50/200 SMA's - $JEC, WTSLA, $ZMH, $CHL
Stocks within 10% of 2 ...
Sizzle: ...
Stocks below their 200 SMA's - ACAP, $VAR, $AMSF, CPBY, $SAFT, $TSYS, $EZPW, LHGC
Stocks below their 50/200 SMA's - $MYGN, $ITG, $PBT, @WW

Stocks within 10% of their 20/50/200 SMA's - $JEC, WTSLA, $ZMH, $CHL
Stocks within 10% of 2 of the SMA's ...
wehappyfew: @Dan, @Bob, etal. $EZPW, $CSH, FCFS. Thesis is since banks aren't lending much, and those with damaged credit can't borrow, the cash source of last resort will be the pawn shops. Just finished quick and dirty research on these three; open, high low, close, volume, what candle looks like, 50 dma, long timeline previous support, BB's. $EZPW AND $CSH are at multi year lows respectively and with the other info added in, look like they are setting up for a bounce on any good news. $FCFS closed at 13.66; higher than the 12.25 Nov 08 low, and looks like it broke through support. All stocks had tightening BB's that resolved to the downside. $FCFS may not be the candidate the other two appear to be. All three have headroom. Thoughts?
wehappyfew: Good morning, @Bob. I appreciate your tip on ATHN. I wrote you and @Dan on the weekend at the bottom of the page concerning $FCFS, $EZPW, and CSH. Please take a look and respond when you have an opportunity.
Bob: Just reading the weekend version of Investors' Business Daily and came across an article that serves as a good reminder. Basically it suggests trading what the market is giving us (right now) and while caution is well-advised, there are stocks performing very nicely and some decent trading opportunities. I think the point is that one does not need to be either an optimist nor a doom-and-gloomer to find good trades. Stick to good disciplines. The top 20 performers on the IBD 100 stock list this week are: $AFAM $EBS $EZPW $INT $AVAV $LPHI $SYKE $TWGP $ESI $ACM $GTIV $BKR $VSEC HS $GMCR $PETS $CPLA INSU $SXCI $HMSY
Ian: ...
The second stock on the list is EzCorp $EZPW, a chain of 806 pawn and easy-loan shops. That might cause Lenin to come stumbling out of his tomb demanding action from the first available firing squad. However, after finding that firing squads are n ...
Visit the Trading Forum to join in the discussion.
| | |
| --- | --- |
| Stock Price | $USD 5.19 |
| Change | 0.00% |
| Volume | 339,961 |
EZCorp, Inc. is a provider of specialty consumer financial services. The Company operates pawn stores in the United States principally under the "EZPAWN" and "Value Pawn" brands and in Mexico under the "EMPE?O F?CIL" and "EMPE?E SU ORO" brands.
Request Video of EZPW
Already a member?
Sign in here.
Earnings
July 29th, 2020 - 2020 Q3 Earnings
July 30th, 2020 - 2020 Q3 Earnings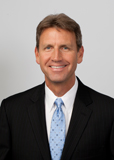 Dan Fitzpatrick
Stock Market Mentor gives you EVERYTHING you need to succeed in the market; all in one place. How easy is that? Dan Fitzpatrick and his elite community of traders share trading ideas, strategies and much more. Dan Fitzpatrick--a world class Technical Analyst, trading coach and regular CNBC contributor--gives you access to all of this with a 30 day trial membership for just $7.77. Get started TODAY and start trading better TOMORROW with the following premium content:
Nightly video Strategy Sessions with a game plan for tomorrow
Got a stock you want Dan to look at? Just ask.
Patent pending video alerts instantly delivered to you when one of Dan's trading signals is triggered. This is not your typical price alert. This is a short video explaining the action you need to take to make money. No more "Woulda, coulda, shoulda"
Access to over 70,700 stock analysis videos
Access an ever expanding library (70,700) of educational videos that will save you time and make you money
Join a team of friends and traders that have one thing in common; a burning desire to succeed.

Become a Member Today!
Gain immediate access to all our exclusive articles, features, how-to's, discussion group and much more...
Satisfaction Guaranteed!
Your Stock Market Mentor membership comes with a 30 day, no questions asked, 100% money back guarantee!