Facebook Inc. (NASDAQ:FB)
Bands Volume 200 SMA 50 SMA 20 SMA Videos Alerts Articles Events

JJT1: @sweeper240 $ZM $GOOG Saw headline $ZM hiring smart security guy from $FB Facebook to solve security issues. That'll work!?
traderdl: $FB 180C expire this week - large volume
Margi1983: $TWTR $FB If the current trend for news, communication and sharing info with friends- customers continues after the lockdown ends, you would think $TWTR and $FB would be two of the largest media outlets for advertising. Much cheaper than TV and the this is where the under 35 crowd gets it's news. I am going to take a small postiion in $TWTR near today's VWAP with a stop below the pivot of 23.39 This is a bigger spread than I like, but this is a small starter. Long at 24.50
Nepenthe: @DAN $MSFT $FB Thanks. Those were my thoughts also; though the temptation to play along was great, the better part of valor said to wait for a pullback. I did buy some FB yesterday, however, and am watching it closely. Might be too much to ask, but my sights are set for the 50ma, somewhat like MSFT did today. Don't know if it will get there, but there you have it. Cheers.
ReneeH: $FB is it my bullish imagination or does $FB look to have relative strength today? no position, just observing some rotation and curious to get expert eyes checking my work.
DAN: ...
$FB -- hourly chart shows squeeze.
$MSFT -- Great rebound off 200-day MA. This is, imho, a C19 stock
$AMZN -- breakout above 50-day MA. See the AVWAP at 1900.
$RH -- Earnings out. Stock down a bit. Alert $122
$WMC -- Dividend cut. This is the ...
debeers: $FB &$GOOG-You options guys and gals mighjt want to consider both of these as short snorts for the next 90 days or so at least and possibly longer-
Ad spending is falling off a cliff amid the COVID-19 pandemic — and Facebook and Google, the ...
Seemaaziz: @DAN $WMC $SPX $DJI $DJT $NDX $SPY $MSFT $ZM $SLB $FB $HAL , Dan Short $145 put for $5. Cost basis: $140. Only a 36% chance of buying the stock. Will this be sell to open or Sell to Close ? Short $160 call for $5.70. Bought stock at $155 - 5.70 = $149.30. (200-day MA). Will this be sell to open or Sell to Close ?
DAN: ...
Example: Wish you'd bought 100 shares of $FB when it was trading at $145?? Not to worry. Just sell 1 April 150 put. You can sell it for $5.75. If the stock falls back below $150, you'll be forced to buy the stock at $150. But you get to keep th ...
AlexH: @DAN $FB $MSFT LOVE IT!
geebo: @DAN $FB $MSFT Hi Dan, Do you have any material on SMM you could recommend for option newbies?
veghead: @DAN $FB $MSFT What week in April would you sell the 150 put in Facebook?
efrain007: @DAN $FB $MSFT I know nothing about options but it's always interested me. Would love to see an options for dummies :)
bnnybklyn: @efrain007 $FB $MSFT I think I'm too dumb for the dummy book
DAN: @geebo $FB $MSFT High Octane Options is an all day class that I taught a while back. It is very good -- starting with basics: https://stockmarketmentor.com/products/high-octane-options/ You can also go to the Education tab on the website for a bunch of different tutorials on options. That stuff is free. https://stockmarketmentor.com/option-tutorials/ Dan
DAN: @veghead $FB $MSFT Standard expiration. April 17th.
DAN: @bnnybklyn $FB $MSFT Never too dumb for the dummies book. ;-) True story: I sent Justice Roberts the "U.S. Constitution for Dummies" book after the SCOTUS vote on the ACA a few years ago. I never got a "Thank You" note from him. Might have been over his head. I dunno. Dan
jr3345: @DAN $FB $MSFT - now that's funny!
Seemaaziz: @DAN $FB $MSFT , +1 hello Dan I was just about to request this maybe not complicated option trading but maybe adding in 1-2 simple option trading ideas and 1-2 shorting ideas will help us a lot with violent moves.
Bob E: @DAN $FB $MSFT LOL!
AuAgPb: @DAN $FB $MSFT I am just glad they can read.
Cheezit: @DAN @GARY $FB $MSFT Guys are the options tutorials available as a SMM member only? I didn't find any options tutorials in the tutorial section and when I click the Options learning its asks me to sign up fo OMM? Or I'm a moron and its right me in my face.. Thanks
Gary: @Cheezit $FB $MSFT Hi @Cheezit the Options Tutorials are options related and for OMM users. Want a 30 day free trial over there :) Email karen@stockmarketmentor.com. Bridget also just did a GREAT live webinar on trading options in a high implied volatility environment and the recording is also available at OMM
Cheezit: @Gary $FB $MSFT OK thanks will do. You may want to throw some introductory tutorials on the SMM side. Build interest in the concept. "First ones free"
CraigReynolds: @Cheezit $FB $MSFT Learned a long time ago, real true education is not free. A teacher has paid for his wisdom/training and deserves a return for sharing his knowledge. I'm just glad SMM doesn't charge what other sites do for a lot more and they give less. Believe me, been there, thankful for SMM. Besides Dan you get other pros helping with ideas and sharing.
DAN: @CraigReynolds $FB $MSFT Thank you, Craig. Very nice of you to say. I do pride myself on working my butt off to earn everyone's subscription. Every once in a while I'll get a complaint. But I'll typically just suggest that they join Stock Twits a ...
DAN: ...
$FB -- Bought 163. Sell 150 put for $5. In at $145.

$HAL -- Bought at $5.16. Sold $5 call and put. Rolled up to $7. Up 67% on the trade...and it's a stock trade with limited risk.

gotoguy: @grcjr Do cash rich companies like $GOOGL $AAPL $MSFT $FB have buyback programs and a history of buybacks during significant drawdowns?
DAN: ...
$FB - Nope
$NFLX - Nope
$HAL - covered straddle
$SLB
$CVX
$XOM
$STOR
bigbartabs: @DAN $T2108 $T2107 $SPX $DJI $DJT $MDY $IWM $NDX $COMPQX $XAL $LMT $RTN $GSX $ZM $IIPR $BLPH $MRNA $AMZN $GOOGL $FB $NFLX $HAL $SLB $CVX $XOM $STOR ... Isn't it John Bollinger that also likes W patterns? I seem to remember that in his book. Or maybe it was John Dillinger. I get those two mixed.
DAN: Good morning. Stocks opened up this morning after yesterday's blood bath and then almost immediately started selling off. This is what a bull trap looks like. We have seen several of them lately.

My suggestion is that every rally be used as an o ...
mopick: #Cramer Stock Levels, For what it's worth, here are a few stocks that Cramer owns and levels he would look to add: 1)$ABBV, Under $77 with a 6.10% yield, last Thurs low, 2)$MRVL, About $19, 5G catalyst, (3) $HD, around $170, 3.5% yield, (4)$MSFT, under Thurs low of $141, (5) $CRM, @ $133, start nibbling, (6)$DIS, @ $90, 40% below high,(7) $FB, @ $168, next level, $155,(8) $NVDA, $225 level
issues: Buying $OKE in the morning. Has a pe of 12 and a dividend of 9.8%. This oil is a hog! I like the tail of today's chart. Looks like buyers coming in. Holding $USO and $GUSH. We are putting in some buy orders (some limit some market): $ABBV $AYX $BCYC $CABO $COST $EHTH $FB $GPN $MA $NVCR $PYPL $RGEN $TEAM $TTC $TTD and $RNG. All small positions for a "relative speaking" LTH.
Robert1965: @issues $OKE $USO $GUSH $ABBV $AYX $BCYC $CABO $COST $EHTH $FB $GPN $MA $NVCR $PYPL $RGEN $TEAM $TTC $TTD Did you do it in AH or for tomorrow?
issues: @Robert1965 $OKE $USO $GUSH $ABBV $AYX $BCYC $CABO $COST $EHTH $FB $GPN $MA $NVCR $PYPL $RGEN $TEAM $TTC $TTD They market orders go into tomorrow morning. The limit order are also for tomorrow but they may not get triggered!
DAN: ...
If the stock fell "steep and deep" last week, there is a lot pain in the chart, and each uptick is likely to be met by selling. For example, look at $MSFT right now! It rallied up to the 50-day moving average and was promptly smacked dow ...
coldevinc: @DAN $WMT $COST $PG $MSFT $AMZN $FB Thanks Dan. especially the "steep and deep" paragarph.
DAN: ...
$FB -- gap and reverse today. Watch $195 on Monday.
$BRKB -- Good chance for long term holders.
$ALB -- good entry for a longer term hold based on lithium market.
$TDG -- rebound off the 200-day MA
$AYX -- strong on Friday. Support at $130.
$AAXN
...
DAN: ...
$FB -- Below 200-day MA on volume.
$AMZN -- Look at the weekly channel. This could fall back to 1750.
$TSLA --still extended.
$MSFT -- Still falling.

Requests:
$DAVA -- Does the strength of today's move show a buy signal?

Ajax4Hire: $FB - Facebook $201 seems to be the cloud bottom. Clouds have a flat bottom (but that doesn't stop me from falling thru).
AuAgPb: $AEM $SPCE $DT $FB My 30 minute swing trades all paid off. $RGEN What a mess today.
Wykeman: $FB popping on vol
gwenzee: $FB Just canceled global marketing event because of coronavirus. Many other conferences and events have been canceled. This will impact transportation, lodging and food in the travel and leisure industries.
dkoran: @gwenzee $FB yes it will and when market corrects because of this , pundits on Tv that were saying full throttle ahead will change their tune and say well we knew eventually this would have a negative effect .
mopick: @gwenzee $FB, yes, good reason then to buy $ZM, which, by the way, just hit a new high. Video first communication platform.
bRobert: ...
$FB. W. $225. $300 WEEKLY inv H&S Long term hold
$SNAP. $19 . W. $30 . WEEKLY reversal
$GBTC. extended. $17 /$32 . WEEKLY reversal
$EXAS. $105 w/$125. Reversal. inv. H&S
$XPO. $115. $ODFL. $240. Look for pb/b
$KEYS. WEEKLY 50d. bounce. $ ...
tkcoretrader: $TSLA $FB $NUS All three good swing trades this morning . $STNE This one was hard to hold and sold . $AMZM $GOOGL Both still good trades for next week for me.
DrScience: $PINS $FB released a Pinterest-like App, called Hobbi, that is giving $PINS investors something to worry about. I say, "Don't worry. Be happy!" According to inside reports, the app is supposed to "help you document and remember the things you love to do." Well... Hmmm! If you can't remember the things you love to do, then how in the world are you going to remember to document the event? And besides -- Honey, have you seen my phone?
teacher5: @DrScience $PINS $FB Thanks. Was wondering what happened.
baronp0329: @DrScience $PINS $FB Thanks DrScience...useful info! PINS have had 5 Red days and may have another one tomorrow.
shoredriver: @kbrowe $PINS ...it is $FB.....
JBed: @shoredriver $PINS $FB You are correct. I guess I naturally blame Amazon for killing off everything...
Amykris: @JBed $PINS $FB that's funny
Scruffy: $FB - Shorting it and if it closes the day above the 50 day, I'll just close it out.
dkoran: @Scruffy $FB I like that trade . I bought some( added back ) puts on the $QQQ 's today . I sold 33% of QQQ puts yesterday for nice day trade . Wish I had sold all . Looking for selloff end of week. Outside bollinger bands on most time frames .
mercury6s: @Scruffy $FB got March 6 212.5 puts
bRobert: $FB WATCHING for w trigger >20d $225 target Added at $200+ bounce Longer term hold WEEKLY $300 reversal target
DAN: ...
$FB -- might be setting up for a sloppy long entry. (Shortable? We're in a bull market. Easier to find longs than shorts).
$PGNY -- This has a LOT of tightening up to do. It is up 30% in 7 trading days. Could use a rest, so any entry here i ...
traderbren: @BigOx $AMZN - I got out of the Calls I was holding yesterday as it was getting sporty and didn't want to give up the substantial gains. Do I wish I was still in, sure do, but you gotta take it when you can..... Take a look at $FB after the morning downgrade as it offered an oppty after testing the underside of the 50 dma. Not sure how long this will last, but working so far.
DAN: I am having major internet issues in my area and it's doubtful that I'll be sending out a video tonight unless the issue is fixed soon. However, here are the notes that I typically post in the forum. I apologize for the inconvenience.

$SPX - Uptre ...
DAN: ...
$FB -- This looks shortable here, with a stop above yesterday's high (around $215)

$DT -- new GSL addition. Not the best entry, but it'll work.
$IBP -- wanted to put this on the list, but not the right time yet. Alert $77.10
$RH -- bre ...
bRobert: $FB Small reversal /flag $225 with trigger $300 WEEKLY reversal target Many levers to pull Cash machine
traderbren: @bRobert $FB - yep, in gap filling mode to the upside. Long.
bRobert: $HIIQ short squeeze Pierced through 50/200WEEK ceiling $27.5/$37/$47 $HCA $175 WEEKLY breakout target $SNAP Added WEEKLY my guide and it looks fine $30 reversal target $FB add Small daily reversal $225 WEEKLY inv h&s $300
bRobert: $SNAP Removed hedges on Pb and added on the bounce for LONG TERM appreciation $30 reversal WEEKLY $FB >50d Long term hold $300 WEEKLY reversal target $BABA gap fill low volume pullback Looking for the bounce/green shoots to add WEEKLY $280/$290 targets
Scruffy: $FB This has clawed it's way back to the 50 day. Any opinions on which way it might break from here?
bRobert: @Scruffy $FB WEEKLY chart is most informative Strips out the noise on the daily inverse H&S breakout with $300 target Theowback/ Retest of the neckline/bounce $210 neckline $120 head $210 + (210 - 120) = $300 measured move Long calsl
bRobert: $FB WEEKLY chart is most informative Strips out the noise on the daily Inverse H&S breakout with $300 target Theowback/ Retest of the neckline/bounce $210 neckline $120 head $210 + (210 - 120) = $300 measured move Long calls
champ: @bRobert $FB --- I'm still watching, should have small but still NP.
bRobert: @champ $FB Scaling in 50% upside A bit more with Calls
champ: @bRobert $FB --- Nice move, just a lot going on.
debeers: $SNAP-Stock closed at 18.98 ah 16.80 on revenue miss.Not a forgiving market, Revenue miss caused by increased competition of $GOOGL and $FB. Worst day for the stock in a year. had just a few shares.NP now.
michaelH: $PRFT $INFO $FB Taking partial profits in these and more; out of $RH and $HD; not buying the dip, tightening stops. As Mohamed El Erian said this morning on CBNC "This time is different"
issues: @michaelH $PRFT $INFO $FB $RH $HD Mohammed knows. He is the prophet. Or is he a profit?
agiaccag: @bRobert $FB I have FB in my long term account. This was meant to be a short term Bounce trade in my trading "fun account" . I'm trying to improve my skills in shorter time frame trading. Not unhappy. Just want to keep improving. I read all your forum posts. Nice work . take care.,
shoredriver: ...$FB...no bounce for you......
Etjioe: $FB stop out. Will look for new entry
bRobert: $FB WEEKLY view my main view Breakout retest Nothing wrong Waiting patiently for positive price action to develop and resumption of WEEKLY breakout
debeers: $LRCX/$FB-Month went in like a lion but came out like a $LRCX. Up 20 pre-helped put ice on m y face from the slap i got from FB. The other help was, not ever having owned $FB before, i took half off before earnings. Thanks, @DAN.
1winkie: $FB was up 2.5% at $223.23 ahead of earnings, but the post-earnings reaction was down 7.7% at $206.07 on Thursday morning's post-earnings reaction. Its 52-week high is $224.20 and the consensus analyst target price was $247.75. UBS maintained its Buy rating but trimmed its target price to $246 from $250, and RBC Capital Markets maintained its Outperform rating but trimmed its target to $2255 from $270. Also on Facebook, SunTrust Robinson Humphrey reiterated its Buy rating and raised its target to $265 from $250 and Susquehanna reiterated its Buy rating and raised its target to $285 from $245. Pivotal Research downgraded Facebook to Hold from Buy and the firm lowered its target price to $215 from $245. Merrill Lynch kept its Buy rating on Facebook but trimmed its price objective to $250 from $260.
derda: $FB anyone any thoughts about $FB?
yongli: @derda $FB good buy @206
86944T: @derda $FB watching. Heading down right now.
crash1son: @derda $FB Dan mentioned last night to look at 207.50 as a snap back buy I got in a little early at 207.11
crash1son: @derda $FB with a stop around 204.35
DAN: @crash1son $FB You're good. I suggest keeping a stop just below today's intraday low. It will probably not be hit. I picked up some stock this morning too.
Auto: $TNDM $TWLO added RHRN $FB great 59min Trade could turn into more 8>)
86944T: $FB Back to VWAP
bRobert: $FB WEEKLY inv H&S breakout retest /bounce 50d bounce Looking to add $300 WEEKLY target
agiaccag: $FB @dan @gary @scottrades Hey guys - I need some feedback. Please. I'm a long term investor , new to swing trading and minimal experience with any kind of day trading. SO this morning I entered FB at 107 , Stop at 104 . I was up $1000 by 10am . and I watched it evaporate by 10:46am. Would the 59 min trader course helped me manage this trade better. What has been people's experience ? All recommendations welcomed. (be nice but honest) ;-) Adrian
Nepenthe: @agiaccag $FB Not any of them, and I'd defer to them. I think you meant 207? And yes, the "59" course helped me immensely, with more than just quick trades, but learning how to enter other's as well. Cheers.
86944T: @agiaccag $FB If you going to do this trades you will need some of the information in the 59 min traders course. Not sure what you are using, but it would have told you to have 1 minute, 5 minute and 15 minute charts. VWAP (volume weighted average ...
agiaccag: @86944T $FB Thanks for the feedback yes, my mistake typing, 207 and 204.75
brett_anderson: @agiaccag $FB hey there. assuming you held the position, it should still be a positive trade, right? if you were in at 207, but feel you 'missed' selling at 211 or the HOD, that's still only a 2% gain. i'm no longer new, but am still working very heard to learn more about who i am as a trader, how to perfect my entries, define my trades, and set stops. with that being said, were you trying to play a quick bounce? are you anticipating holding this one for a few days? if this was the right trade for you (i don't know that it was), maybe you just let it work. lastly, all of Dan's material helps me. i'd suggest you watch and re-watch his videos! :) all the best!
bRobert: $FB added earlier on small gap fill which also completed the small M double top measured move. WEEKLY breakout/retest/bounce $300 measured move LONG TERM Long from below Trading around a core
Nepenthe: @agiaccag $FB One thing I've learned is that trading is needs wants and desires, and that means different things for different people. So my trade on FB this morning was to adhere to Dan's suggestion of 207.50, to which I was a bit late, but that's fine. Then using the 59 min. principles, I added once, 5th five minute bar, for a full heavy position. But almost as quickly, I sold half at the first red bar, effectively lowering my cost basis below the LOD for a stop. Now, I feel comfortable with that, especially on a down day in the market, and will trade accordingly should 204.75 hold, turning that into new support. So, in effect, two trades: a day trade, and now a possible swing trade. But that is me, fulfilling my needs. Cheers.
agiaccag: @brett_anderson $FB Thanks for the feedback. Trading bounce but I did not know how to set my stops on the way up. Greed and FOMO took over. So I scaled in as the stock went up so I ended up with a 1/2R loss. Not terrible but poorly traded after a decent (lucky) entry.
bRobert: @Auto $TNDM $TWLO $FB FB $300 measured move target $90/$210 43% move with stock A bit more with call options Long term hold
bRobert: @agiaccag $FB You said that you're a long term trader . You have a good entry on a stock with a bullish WEEKLY target $300. What are you unhappy about? The long term is the BIG picture 42% upside
DAN: @agiaccag $FB Yep. You'd learn a lot from the 59MT course. But here's the thing -- it's called the "59 minute trader" for a reason. The first hour (and typically much less than that) is the timeframe when all daytrades should be opened and closed. The opening rotation is the trading dynamic you want to take advantage of. After the first 45 minutes or so, that's all petered out and you have a strong chance of just giving it back.
Visit the Trading Forum to join in the discussion.
| | |
| --- | --- |
| Stock Price | $USD 240.86 |
| Change | 0.24% |
| Volume | 27,636,200 |
Facebook Inc operates a social networking website. The Company's products are Facebook, Instagram, Messenger, WhatsApp, and Oculus. Its products enable people to connect and share through mobile devices and personal computers.
Request Video of FB
Already a member?
Sign in here.
Earnings
July 22nd, 2020 - 2020 Q2 Earnings
July 29th, 2020 - 2020 Q2 Earnings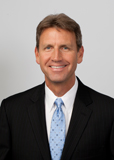 Dan Fitzpatrick
Stock Market Mentor gives you EVERYTHING you need to succeed in the market; all in one place. How easy is that? Dan Fitzpatrick and his elite community of traders share trading ideas, strategies and much more. Dan Fitzpatrick--a world class Technical Analyst, trading coach and regular CNBC contributor--gives you access to all of this with a 30 day trial membership for just $7.77. Get started TODAY and start trading better TOMORROW with the following premium content:
Nightly video Strategy Sessions with a game plan for tomorrow
Got a stock you want Dan to look at? Just ask.
Patent pending video alerts instantly delivered to you when one of Dan's trading signals is triggered. This is not your typical price alert. This is a short video explaining the action you need to take to make money. No more "Woulda, coulda, shoulda"
Access to over 71,900 stock analysis videos
Access an ever expanding library (71,900) of educational videos that will save you time and make you money
Join a team of friends and traders that have one thing in common; a burning desire to succeed.

Become a Member Today!
Gain immediate access to all our exclusive articles, features, how-to's, discussion group and much more...
Satisfaction Guaranteed!
Your Stock Market Mentor membership comes with a 30 day, no questions asked, 100% money back guarantee!