Fossil Group Inc. (NASDAQ:FOSL)
Bands Volume 200 SMA 50 SMA 20 SMA Videos Alerts Articles Events

Ajax4Hire: ...
$ABT $ABUS $ACIA $ADRO $AEM $AFL $AGCO $AGX $AIG $ALGN $ALKS $ALL $AMP $AMT $ANAB $ANF $ANTM $AOBC $APA $APT $APYX $ASH $ASIX $AYI $BAX $BCRX $BEAT $BIDU $BIIB $BKD $BKNG $BLMN $BLOK $BMY $BOOM $CACC $CALA $CARS $CCI $CDE $CELG $CENT $CGEN $CHK $CLV ...
Aragorn: @Ajax4Hire $ABT $ABUS $ACIA $ADRO $AEM $AFL $AGCO $AGX $AIG $ALGN $ALKS $ALL $AMP $AMT $ANAB $ANF $ANTM $AOBC $APA $APT $APYX $ASH $ASIX $AYI $BAX $BCRX $BEAT $BIDU $BIIB $BKD $BKNG $BLMN $BLOK $BMY $BOOM $CACC $CALA $CARS $CCI $CDE $CELG $CENT $CGEN ...
debeers: $FOSL-sells its smart technology to GOOGL. Congrats to all who had it!
debeers: $BOOT-Sold the Goose which laid the golden egg and added to my $BOOT which has a nice 5% pop. $FOSL-Took profits +6% $LULU- will be adding but not today. Regarding $BOOT- Target 30-31. 2 Favorite Country & Western Quotes from Dolly Parton-"If its saggin', baggin' or draggin' I'll nip it or tuck it or suck it." and "It takes a whole lot of money to look this cheap."
debeers: $KSS/$NKE/$FOSL-Just because Amazon didn't make its nit doesn't mean that these beloved names won't. We'll know more on Wednesday when Fossil reports after the close.
debeers: $FOSL-rethought and added to $KSS instead.
shoredriver: @debeers $FOSL $KSS Much better move in my book...
JBed: $FOSL has now filled the gap down. NP - stopped out last week.
JBed: $FOSL, $CARA - both moving up from hefty pullbacks.
bizmodal: @JBed $FOSL Thank you for pointing this out. Its been working well since you mentioned low risk entry point.
JBed: $FOSL I'm telling ya, there is $ to be made here. Look at the daily chart.
debeers: @JBed $FOSL . Is this a short or long term play for you? the reason I ask is that i always, always go back to history and here's what I see remembering that the best predictor of the future is what a co has done in the past without an incremental catalyst so here's what the numbers are: MOV-1 year 106.4/ 3 years 92.7/ 5 years 43.7 FOSL- 1 year 153.8/ 3 years negative(-62.0), 5 years negative(-75.5) Per cents all. MOV has the wealth in its board and the small hard to borrow float that makes it a winner in this space. It's TIME to be in Movado, j-bed in my opinion for a long term stock.
JBed: @debeers $AMZN $BA $BOOT $HAE $LULU $MOV $MTN $NKE $PVH $DXCM Also, on the cheaper side, $SKX is breaking to the upside after a loooong consolidation. $FOSL is also moving up. I'm also in $LULU, at your earlier suggestion. Long calls.
debeers: @JBed $AMZN $BA $BOOT $HAE $LULU $MOV $MTN $NKE $PVH $DXCM $SKX $FOSL -Don't care for the SKS. I want a competitive edge on shoes which Nike gives you. Movado is justified because its the highest margin, highest priced fashion watch i could find andif you look at the BOD, it has the sharpest directors on the planet. The cherry on top is that its next to impossible to borrow the stock.
JBed: $FOSL Clean bounce off the 50 MA. Added to long position. Tight stop.
JBed: $LULU, $FOSL - 2 retail names that look promising here. $FOSL bounced off the 50 MA as I posted earlier. $32 PT, about 20% above current price range. $LULU has been consolidating since early June in a narrow channel - watch bb's to see if they tighten.
JBed: $FOSL still at a low-risk buy point, moving up
JBed: $FOSL Just looked at this after seeing Schwab upgraded its rating to A. Sure looks like a buying opp to me but haven't really analyzed it.
DrScience: $FOSL $FTR Both making almost a double. One gets an "A", and the other -- well, let's just say the CFO leaving doesn't help.
JBed: $FOSL Hi, all - been a while since I' ve been in the room. $FOSL looks like it is beginning to try and fill the pullback gap after earnings. Also $VIAB may be breaking out of a month-long base. Two names to watch.
Junior1: $BMY Gap and continues now. Set an alert per @DAN 's video on $FOSL. Is this the day trade entry point... rhrn?
Junior1: @Junior1 $BMY @DAN Thanks for the technique per $FOSL video. Lets see how this works out
Vehid: Anyone shorting $FOSL?
captron: $FOSL - I believe the shorts will start covering this one tomorrow if it does not pull back more today. There is about 8 days of covering.Its making a long tail today on the daily.
Junior1: @captron $FOSL Hmmm... 17M shares short... today's volume= 32.8M Looks like 1 day to cover, no?
captron: @Junior1 $FOSL #FINVIZ was showing 8.5 days to cover before the pop in price today. I think they keep it pretty up to date. I took a small position and will add in the morning if its still going.
Gary: ...
COTD: $FOSL -- afternoon squeeze...for 10%.
$SPX – 4th consecutive day of higher highs/lows. Volume a bit higher today, but still lower than average.
$DJI – Soft ceiling...still being pushed on.
$DJT – still going...this is all s ...
Iceman: $FOSL #ClosedStock - liquidated some FOSL @ 8.25 for a slight overall gain. Cost into this position was about 8.15 from a early assignment of some Dec 10 Puts. Getting back to #CASH.
Iceman: $FOSL #ShortPuts – Bought to close FOSL Dec 15 2017 7.0 Puts @ 0.30 with the stock at 6.71 to avoid assignment tonight. Sold on 08/22/2017 @ 1.10
Iceman: ...
FOSL Dec 15 2017 8 Calls (Covered)
FOSL Dec 15 2017 21 Calls (Covered)
GILD Dec 15 2017 55 Puts
GILD Dec 15 2017 72.5 Puts
GWW Dec 15 2017 165 Puts
HP Dec 15 2017 45 Puts
MOS Dec 15 2017 21 Puts
NBL Dec 15 2017 27.5 Calls (Covered)
NUGT Dec 15 2017 ...
optionswealth: @Iceman $ABX $CVS $ESRX $FL $FOSL $GILD $M $NOV $TAP $SVXY $UVXY $LB $NBL #OptionsExpiration #Monthly #Nov17 #FallingKnife What you do in trading is what I eventually aspire to do when my account grows enough to do so. (-8 Keep up the winning trades.
Iceman: ...
Plenty of #FallingKnife trades expiring ($ABC $CVS $ESRX $FL $FOSL $GILD $M $NOV $TAP) plus a few volatility positions ($SVXY and $UVXY)

Taking a nice gain on $LB that was acquired via Put assignment in August and going long one new stock $NBL. A s ...
Bridget: Earnings after close: $FOSL $LC $MAR Earnings tomorrow before open: $HUM
optionswealth: @Bridget $FOSL $LC $MAR $HUM After Hours Gainers / Losers Top gainers, as of 5.25 p.m.: TTWO +8.4%. NKTR 8.1%. COHR 8.0%. WPRT 6.2%. MTCH 6.0%. Top losers, as of 5.25p.m.: LC -19.2%. SNAP -16.5%. FOSL -13.7%. MNKD -10.4%. CVNA -6.9%.
Iceman: $FOSL #ShortPuts – Bought to close 1 FOSL Nov 17 2017 9.0 Put @ 1.10. This stock has been dropping almost from the day I sold the put at 1.30 and the stock got down to 6.80 before rebounding modestly. It is still ITM so I'm taking it while it is profitable.
Iceman: $FOSL #ShortPuts - Bought to close 1 FOSL NOV 17 2017 9.0 Put @ 1.20. Originally sold at 1.40 right before the stock tanked to 6.80. Once it got that far ITM, I knew I should cover this put if given a chance. I got that today when the stock rallied back close to the strike price. I'll revisit this one with lower strike puts at some future date.
Iceman: $FOSL $SIG $DVN – taking a few short puts off at nice gains. Will reload on the next leg lower in the market. Bought to close FOSL SEP 29 2017 7.5 Puts @ 0.30 Bought to close 1 SIG OCT 20 2017 40.0 Put @ 0.20 Bought to close 1 DVN OCT 20 2017 28.0 Put @ 0.51
debeers: $FOSL-Watch it. Might be a nice accessory for your portfolio.
Bridget: @debeers $FOSL earnings this afternoon
debeers: @Bridget $FOSL -Fossil is down over 50 per cent this year as I am sure you know.I said you might want to WATCH it. To observe isn't the same as to purchase. They make watches and it MIGHT be a good addition to the portfolio. They need to trim their offerings.
Iceman: $FOSL #CoveredCalls - Sold FOSL DEC 15 2017 21.0 Calls @ 0.35 with the stock at 12.50
Bridget: #Notes: Earnings moves today: $ALB - to support $VRX - gap and crap $MAR - still in channel $W - looking toppy, failed breakout $KORS $RL up big $ZBRA - IBD50 $PRAH - IBD50, breakout $SEAS - 59 min trade $MTW - this move is now over $TCMD - breakout $ESPR - breakout $EBIX - breakout Earnings after close: $DIS $PCLN $CBI - very high IVR $FOSL $ATHM Big turn around in the afternoon Retail continues to improve. $LULU $CHS $FL $GPS $TJX $WMT $JWN Oil continues to sink $OIH but refiners are holding $CVX $BP $COP $AAPL - breaking higher $BIDU - same $VG - up big today, new all time high, big volume $GSM - breakout $JHG - breakout $CIEN - at support $MDXG - close to breakout $DHR - breaking down further $GLNG - breaking down further
Bridget: #Notes: Earnings moves today: AAOI GPRO ATVI YELP WTW TRVG ANET PI ETSY Banks saw a bump this morning but then stalled. I like $KRE, $MS $BAC, and $JPM $PNC. Also, $ZION Internet stocks working: $W $ZAGG $YELP $GRUB $GRPN $XRT - retail recovering some $TGT $FIVE $PVH $DKS $FL $FOSL $TJX $HD $TECK - bought this today, nice uptrend $KBR - breakout, inside day, now moving higher. Target of $18 Currencies $UUP up and $FXE down $ESNT breaking out $AL - weekly breakout on earnings $HCC #ipo new all time high after earnings $GME - coming out of squeeze with earnings coming up $SAGE - break out $CRI - breakout short set-up $FNSR - this short is working $EW $ILG
Bridget: #dumpster diving $FOSL is coming out of a squeeze. Now above the 50dMA
woodman: @Bridget $FOSL #dumpster - not exactly the same, but look at $MOV.
Bridget: @woodman $FOSL $MOV #dumpster I like the pattern. Nice upward trend since June. Squeeze on the weekly. Buy near the 20dMA
spmeyers: @Bridget $FOSL $MOV #dumpster see also $TLRD
Bridget: @spmeyers $FOSL $MOV $TLRD #dumpster shows an inverse head and shoulders pattern and is also now above the 50dMA. Draw a trendline that represents the bottom of the trend from 6/22 to now. That is where you want to buy, on the pullbacks near this level.
Bridget: #Notes: $XLF and $XLE saw a nice turn $XLB and $XME continued higher $XLV and $XBI - down on uncertainty Earnings today: $GOOGL - gap down $MCD - breakout higher $CAT - breakout higher $STX - gap down and bounce $LLY - pullback to support $MMM - gap down $UTX - break down Earnings to come: $WYNN $BA $X $KO $CMG $T $AMD $MTSI - working $JD - working $CC - working $SYMC - working $BOFI - breakout $FOSL/$JWN/$GPS/$JCP - rising from the grave $DRI - breaking down from squeeze $PLAY - starting to look toppy $ZTS - break down from squeeze $LITE - slight pullback $VEEV - slight pullback IPOs $IPO - this IPO ETF is at all time highs $BL - breakout $ADSW - new high $JHG - top of the range
tejas7: $FOSL Definition found on Google.. "the remains or impression of a prehistoric organism preserved in petrified form or as a mold or cast in rock."
Trixie: Some retail type things that have cought my eye, $BID, $SALE and $FOSL
Bridget: ...
$FOSL - now above the 200MA. had great momentum in this rally. weekly looks promising
$DIS - watch for a break above $100
$BIDU - check out the weekly for the trading range and see that this is just coming off the bottom.
$SMH - about to breakout
$N ...
champ: $FIT now LOD at $27.07...trailing stops really pay off. I think the news this morning about $FOSL plans on launching over 100 wearables in 2016... including activity watches KILL this stock this morning ....I saw the news and it was posted on briefing at 10:03 ET...dropped this stock like a rock.
mradams0621: ...
$FOSL Fossil Group Inc.... 35.50 -6.08%
$VNR Vanguard Natural ... 2.71 -6.07%
$SCTY Solarcity Corpora... 54.00 -5.69%
$JDST Direxion Daily Jr... 31.20 -5.54%
$GUSH Direxion Shares E... 6.00 -5.51%
$YNDX Yandex N.v. 14.58 -5.14%
$ENPH Enphase ...
Iceman: #Economy #Retail #BlueChristmas - these stocks are telling you that the hype about a recovering economy/consumer is so much BS. These stocks are a #FallingKnife but they may recover and/or stabilize in the long term. I'd give them at least 6 months to bottom and turn around. See the Oils about this time last year as an example. $FOSL $GME $JWN $ROST $DLTR $KSS $URBN $KORS $TJX $BBY $BBBY $UA $DG $TSCO $GPS
issues: @Iceman $FOSL $GME $JWN $ROST $DLTR $KSS $URBN $KORS $TJX $BBY $BBBY $UA $DG $TSCO $GPS #Economy #Retail #BlueChristmas #FallingKnife You may be right Iceman.
mradams0621: #gapers gap down $VIPS Vipshop Holdings ... 13.90 -25.35% $FOSL Fossil Group Inc.... 39.90 -21.78% $JWN Nordstrom Inc. 50.12 -21.03% $BSQR Bsquare Corporati... 8.15 -20.72% $LOCO El Pollo Loco Hol... 9.79 -15.02% $CTSO Cytosorbents Corp... 7.00 -10.37% $PRTY Party City Holdco... 13.42 -9.81% $NSA National Storage ... 13.25 -9.25% $PRGO Perrigo Company p... 142.44 -9.01% $AGRO Adecoagro SA 10.33 -8.10% $FIT Fitbit Inc 29.22 -7.77% $SALE Retailmenot Inc. ... 9.50 -7.32% $ROST Ross Stores Inc. ... 44.65 -7.19% $GME Gamestop Corp. Cl... 41.50 -6.80% $DGLY Digital Ally Inc.... 5.45 -6.68% $HNP Huaneng Power Int... 38.74 -6.45% $CPA Copa Holdings S.a... 44.00 -6.38% $MNTA Momenta Pharmaceu... 16.72 -5.86% $UVV Universal Corp. 51.33 -5.56% $MSM Msc Industrial Di... 56.84 -5.11% (edit in pm to add $ to see charts /results)
GreenGhost: ...
Fossil Group Inc. ($FOSL - $0.84 to $53.70): Put volume is heavy (25:1 over calls) as shares establish a fresh five-year low ($52.70). The most actively traded contracts were the November 20th 55.00 put (volume is 1,248 vs. open interest of 4,093) a ...
Forexpro: ...
$FOSL, it seems, "could top $85 next year", which as it turns out means that it isn't there currently; it closed the week at 71.17. Awkwardly, Barron's recommended it at 105; it did rise to 120 before, as the article puts it, "slippin ...
Iceman: #OptionsExpiration #Weeklys #May08 - no assignments this week. Biggest winners this week were TRIP and PCLN. I also covered all my short stock positions this week. -- Expirations -- $APC (Weekly) May 8 2015 106 Calls $BABA (Weekly) May 8 2015 70 Puts $CHK (Weekly) May 8 2015 18 Calls (Covered) $CRM (Weekly) May 8 2015 90 Calls $DUST (Weekly) May 8 2015 15.5 Calls (Covered) $EOG (Weekly) May 8 2015 110 Calls $FOSL (Weekly) May 8 2015 100 Calls $FOSL (Weekly) May 8 2015 105 Calls $GMCR (Weekly) May 8 2015 146 Calls $PCLN (Weekly) May 8 2015 1432.5 Calls $RIG (Weekly) May 8 2015 22 Calls (Covered) $SCTY (Weekly) May 8 2015 72 Calls $SVXY (Weekly) May 8 2015 67.5 Puts $SVXY (Weekly) May 8 2015 68.5 Puts $TBT (Weekly) May 8 2015 49 Calls (Covered) $TRIP (Weekly) May 8 2015 63 Puts $TRIP (Weekly) May 8 2015 65 Puts $TRIP (Weekly) May 8 2015 68 Puts $UVXY (Weekly) May 8 2015 9 Puts $UVXY (Weekly) May 8 2015 12.5 Calls (Covered) $UVXY (Weekly) May 8 2015 13 Calls (Covered) $VALE (Weekly) May 8 2015 9 Calls (Covered) $VXX (Weekly) May 8 2015 23.5 Calls (Covered)
pcotton: #scan #bottomUP - Ones I bought recently were down a little but didn't do that bad yesterday, ie $AMCC, $ANDE, $ASPS, $CBI, $CRS, $KBR, $KMT, $MSCI, $TAHO, $UTEK. Here's today's list: $AA $AMCC $ARII $BCOR $CLF $FOSL $JOY $KMT $RPXC $SCHN $TAHO $TWI $WCC
Iceman: $CRM $FOSL $SCTY #ShortCalls #Scalp - some new weekly scalp trades today and all paired with long term short puts already in the account - Sold CRM(Weekly) May 08 2015 90.0 Calls @ 0.16 Sold FOSL(Weekly) May 08 2015 105.0 Calls @ 0.20 Sold SCTY(Weekly) May 08 2015 72.0 Calls @ 0.11
Iceman: $FOSL #ShortCalls #Scalp - Sold FOSL(Weekly) May 08 2015 100.0 Calls @ 0.45. Paired with existing long term short puts to create a strangle.
pcotton: #scan #bottomUP - $AMCC $ANDE $DOV $FOSL $HTH $I $KBR $KMT $NUE $RPXC $SCHN $TAHO $TIVO $TWI $VMI $WCC
FHS: $FOSL@ginny On the sidelines also. Stopped out; but I wonder if I'm being premature, and not letting the "set-up" work on these "fill the gap" trades. I did the same with KBH, losing patience after awhile, then watching it fill the gap without me. This one seemed to be taking its sweet time (even Dan mentioned that), nine days after the fall, but maybe that's part of the process, and perhaps I should have had a looser stop in place, instead of raising it to the previous days low. Maybe I'll look at it again if goes as low as 84.90, then bounces. Anyway, any ideas from the cognoscenti on how I should be looking at these would be appreciated. Cheers.
Jorma: @FHS - If you bought $FOSL after the fall, how could you be stopped out? It would seem to me that if you were to use stops (and I only use mental stops, never real ones) 84 looks like a natural, and it has not revistited 84, so how were you stopped out? BTW, my son memorized the first two stanzas of "I wandered lonely as a cloud" last night!
FHS: @Jorma $FOSL Good question. I think my error lay on 3/2 when I added a third position thinking golden daffodils were in store as it "broke" above 86.40, which then effectively put my break even at 85.41. Now a significantly large position, ...
FHS: @Jorma $SN $SDRL Added to the former, stopped out on the latter. Dan's haunting yet mellifluous voice resonates in my ear: over-trading. Released a lot of positions, keeping only those I have confidence in, and will concentrate on them instead; another reason $FOSL had to go. May it, along with BABA, SDRL, DDD and a few others flutter and dance in the breeze to their heart's content. Cheers.
Jorma: @FHS $SN $FOSL - a poet, I wish, he does it only to humor me. I am trying to add to $SN, the chart pattern is attractive, I won't even consider selling any unless it breaks the 50d of 11.65, and then I'd only think about it. I think staying away from $SDRL is best, there are lots of better stocks out there for all of us. I like $ACT, #PANW, $BGCP, $FB, their charts are much better.
FHS: $MDR $FOSL MDR-thank you. FOSL-making me nervous. Cheers.
ginny: @FHS $FOSL I closed out my position for a small loss. Did not want to hang around. This opens the door for higher prices tomorrow so your position should be fine. LOL
FHS: @ginny $FOSL Well, I'm growing impatient too. If no follow through tomorrow I'll join you on the sidelines. Cheers.
moneyHoHo: $FOSL moving up. Wanted to add but my crappy brokerage platform is AWOL today. Stay away from Foliofn. Not worth the $3 trades.
FHS: $SRPT $FOSL SRPT bounce off the 50ma. FOSL getting so end of day love--maybe. Cheers.
JoJi: $FOSL - Poor attempt of a shake out on no volume.. bouncing off 85.. staying the course... more gap to close.
JoJi: $FOSL - Grinding upward to fill the gap, while squeezing on the hourly. Riding until it doesn't hold the previous day's low. Thank you @Dan for sharing your invaluable wisdom on this one.
henrik511: $FOSL - will be interesting after $M (Macy) announces earnings. Could be the catalyst.
Mjones1: $fosl -sold from this morning for small profit
LOPJMR: @Mjones1 $Fosl Looks like the gap will not be filled. Not a syss.
JoJi: @LOPJMR $FOSL - Still looks good, $SSYS took some time to move also... I know first-hand, I was shaken out right before the nice move up. :( Not much of a read on anything with a flat market day.
JoJi: @LOPJMR $FOSL - Our mentor is very wise to the probabilities of market. We are very fortunate to have a listen. :)
snakedriver: $FOSL Looks like the after-hours guys picked off the cream. I was set up for a 59-minute trade, but, there's not enough upside momentum left for me to enter – hanging doji's & red candles.
tradergeek2013: $FOSL approaching yesterday's highs
BocaRick: $FOSL hits 85.014
ab2510: @BocaRick - $FOSL - bought some at 84.50
jrsands1: $FOSL - Has traded above yesterdays high of $84.98 today. On last nights vid Dan set an alert of $85.05 as a time to look at entering a possible long position
snakedriver: @snakedriver #Oil $HP So far, none of my stops have been taken out; still in good shape.! Basically, what I have been doing for the HP openings is to set up a high-school math, direct-porportion ratio (yesterday's HP's closing price is to today's HP's opening price as crude's yesterday's closing price is to spot crude's pre-market price). So far, I've called $HP opening price within or – 5 cents. I will admit that the crude move to $49.82 had me worried. In hindsight, I should have been set up for a 59-minute trade; but I was watching $FOSL.
Rich Loeffler: $FOSL So if you bought the break out for a trade, where would be a good stop? Would you already be out? Thanks
Bridget: @Rich Loeffler $FOSL If you are short term bullish, I would set a stop at yesterday's close.
Rich Loeffler: $FOSL seeing some mid day movement
FHS: $FOSL Which way will it go into the close? Hmmmm...it's been stuck at 34.99 for about twenty minutes. Any bets? Cheers.
GreenGhost: $FOSL STO Mar 80/75 BUPS for 1.05CR ; stock got torched on release.
tkcoretrader: $FOSL
tkcoretrader: $FOSL above VWAP nice move
tkcoretrader: $FOSL Fallen back to my original buy point 9 days ago.
tkcoretrader: $FOSL $GD $UA $AAPL $HUM $RTN $BRKB All holding today
tkcoretrader: $FOSL ( TSV32 continue to hold above zero line. Stochastics 31%4 steady above green line. Money Stream increase last 10 days) Stock up 3 from Nov 17.
tkcoretrader: $FOSL On the second leg up today
dunsek: $FOSL $M $FTR $TIF $SPLS $F $WYN Potential radar screen candidates. All crossing up through the upper BBand (20,2) yesterday. $FOSL , $M (covered by DAN last night) $SPLS all on stronger than avg daily volume. $FOSL (on earnings) closed above the 3rd std deviation band on very high volume, so there might be a #59MT in this one.
Diana2010: $MOV is making a nice sympathy move on $FOSL earnings. This trade seems to work every quarter. I missed it this time, but worth remembering for next quarter.
Visit the Trading Forum to join in the discussion.
| | |
| --- | --- |
| Stock Price | $USD 11.07 |
| Change | -2.72% |
| Volume | 673,641 |
Fossil, Inc.,is a marketing and distribution company that specializes in consumer fashion accessories.
Request Video of FOSL
Already a member?
Sign in here.
Earnings
November 6th, 2019 - 2019 Q3 Earnings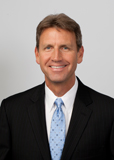 Dan Fitzpatrick
Stock Market Mentor gives you EVERYTHING you need to succeed in the market; all in one place. How easy is that? Dan Fitzpatrick and his elite community of traders share trading ideas, strategies and much more. Dan Fitzpatrick--a world class Technical Analyst, trading coach and regular CNBC contributor--gives you access to all of this with a 14 day FREE membership. Get started TODAY and start trading better TOMORROW with the following premium content:
Nightly video Strategy Sessions with a game plan for tomorrow
Got a stock you want Dan to look at? Just ask.
Patent pending video alerts instantly delivered to you when one of Dan's trading signals is triggered. This is not your typical price alert. This is a short video explaining the action you need to take to make money. No more "Woulda, coulda, shoulda"
Access to over 65,300 stock analysis videos
Access an ever expanding library (65,300) of educational videos that will save you time and make you money
Join a team of friends and traders that have one thing in common; a burning desire to succeed.

Become a Member Today!
Gain immediate access to all our exclusive articles, features, how-to's, discussion group and much more...
Satisfaction Guaranteed!
Your Stock Market Mentor membership comes with a 14 day, no questions asked, 100% money back guarantee!