GameStop Corporation (NYSE:GME)
Bands Volume 200 SMA 50 SMA 20 SMA Videos Alerts Articles Events

Ajax4Hire: @bRobert $MSFT $ILMN $TLRY Yes, same here. I too eschew the $GME,$AMC noise for something more long-term, like $GNRC, $MSFT When you analyze/view chart on 1week,1month scale; do you have any moving averages(MA) shown and do you adjust the MA to reflect 1wk,1Mo scale? Why I ask, the popular 50MA & 200MA are for 1day scale. Do you adjust to Moving Average length to match scale? I use the following 1wk,1Mo averages: 1Quarter is 21MA/1wk; 3MA/1Mo 1Year is 52MA/1wk; 12MA/1Mo Based on 252day Trading Days Year; average=21days/month; 63days/quarter.
bRobert: @Ajax4Hire $MSFT $ILMN $TLRY $GME $AMC $GNRC No adjustments. I use the . 20/50/200. day/week/month. I throw an 8 in as needed. Other averages as trailing stops Whatever fits the trend. I don't pay for any charting program. Much of the time I am on the move. and use the free. portion of. Stock charts/sharp charts and a simple Yahoo. multiday chart for microscope work. when needed. I just haven't found the need. for anything more sophisticated than that. Barchart website for. New 52 week highs (really under appreciated source for good stocks and a feel for sector trends ) and some sector analysis FREE. That's it.
Ajax4Hire: @bRobert $MSFT $ILMN $TLRY $GME $AMC $GNRC Free Charts, I like that, and I can put it on my credit-card:) https://youtu.be/R3ZJKN_5M44?t=112 Reminds me of the SNL skit: Don't Buy Stuff(Steve Martin, Amy Poehler) https://www.youtube.com/watch?v=R3ZJKN_5M44
Forexpro: Re: $GME, Fidelity Good Morning, Friends, This bit in today's WSJ caught my eye: "Fidelity's GameStop stake dropped to 87 shares on Jan. 29 from 9.3 million shares, or 13% of the company, on Dec. 31, according to securities filings. The sales ended Fidelity's run as the volatile stock's largest shareholder." Who forgot to sell the last 87 shares? According to the article, the bulk of the shares were held in two funds run by veteran value investor Joel Tillinghast. It's a zero sum game, less the spread and any remaining commissions, and if Melvin Capital was a loser, it appears that $FLPKX and $FDMLX were among the winners. As we approach the bell, the E-minis are up around 0.3 percent (12.25 points, to 3915.25), while light, sweet crude is down slightly and gold is green, but close enough to flat as no matter. Best of luck today!
bRobert: @scottto_2 $TLRY #NEWS Make no mistake ........ Big money is the primary driver behind this move. Same with. $GME. Robin Hood kicking the big bad hedges was the story. Not necessarily the truth.
scottto_2: @bRobert $TLRY $GME #NEWS - Hope I can get out close to $500 not $50 if/when it happens.
scottto_2: $GME has a float of 50M shares. $TLRY has a float of 35M shares. Could be trouble when the Mob starts blindly buy-buy-buying. #ExitStrategyNeeded
agiaccag: @scottto_2 $GME $TLRY #ExitStrategyNeeded One can only HOPE. LOL . I have 1000s of shares to sell them. At the right price of course. Truthfully, that kind of behavior does not end well so I'd rather they didn't.
scottto_2: @agiaccag $GME $TLRY #ExitStrategyNeeded - Yep. Not happy because it's all going to crash at some point.
DBones808: $TLRY doing its best $GME impersonation
scottto_2: @DBones808 $TLRY $GME - Guess I'll set a sell stop at $483 and then retire....
bRobert: @DBones808 $TLRY $GME Overweight stock and Long dated calls. I broke both hands and a foot pounding and stomping for members to just take a piece when it was at single digits. A bit more when it traded above the $12. dam breaker level I thought would set it off
stateofmusic: @DBones808 $TLRY $GME 15 shares left at $9.25... guess i am gonna have to start taking partials 1 share at a time.
Vineet: @bRobert $TLRY $GME Good Morning bRo! do you think this Is a reddit spike on $tlry? I got in thanks to your tabla pounding just below 20....I am thinking it would be wise to cash out for now...your thoughts would be greatly appreciated
geothrills: @DBones808 $TLRY $GME Learning to hold on to your winners is one of the harder things to learn as a trader. I dished out most (but not all) of my $TLRY yesterday. The last little piece of my June $15 calls are up better than 900% this morning.
dmurphy68: @mradams0621 $XONE $GME #ARKInvest #1 I'm certainly no expert, but only 7% of the shares are short, and it's weathered the two most recent pullbacks (Thurs. & 1/27) pretty well, so I'd probably give it a little room too. That whole sector seems like it's starting to move.
DAN: Just a thought about the market. Basically, things that make me go, "Hmmmm."

Elon Musk says that $TSLA bought $1.5 billion in Bitcoin ($BTC). While this is business as usual for Musk, it does seem a bit weird that a major auto company th ...
ScottT: @DAN $TSLA $BTC $NKLA $GM $GME Thanks for writing this. My sentiments exactly. We couldn't manipulate the market like we do if the dollar wasn't the world's currency. Then what happens with all of this debt if that were to change. Scary thought.
gt: @DAN $TSLA $BTC $NKLA $GM $GME remember the etrade baby??? https://www.youtube.com/watch?v=EbnWbdR9wSY
dkoran: @DAN $TSLA $BTC $NKLA $GM $GME great analysis! My off the market comment I always use with the social justice , inclusive / equality warriors is what does that really mean ? If it means the best( qualified) play ( get the job) as happens in professional sports , then I am all in . They keep the good stuff on the top shelf for a reason . You must stand on the books ( work, getting qualified ) to reach it . ( Jim Rohn's teachings ) Even the most qualified in the business world face the good old boy network. It does not discriminate.
bigbartabs: @ScottT $TSLA $BTC $NKLA $GM $GME ... frankly, reserve currency or not... $27 Trillion in debt, likely to go to $30 Trillion is a disaster guaranteed to happen... no matter how you slice it. Probably won't affect me much... but God help my family tree.
mradams0621: @dmurphy68 #ARKInvest Thanks for the link. Interesting stuff. I have held $XONE for years, in the red and have been watching it closely lately as I thought it was just part of this "get shorty" action. Was expecting it to roll over and drop like a rock like $GME did soon. Just keeping a tight stop on it to let it take me out at the first sign the parabolic move up is over. But I see it's the #1 on the list of top 10 holdings in the ARKK 3-D printing ETF, think maybe I'll give it a bit wider stop and see if this is something more than a short squeeze. Thanks for sharing.
Lou: @tbsy $GME - thanks for your advice. Be well.
Lou: $GME - what's going on? My Fido ATP shows last at 73.40 with Bid/Asked at 53.33/53.49 - am I in a time warp?
BocaRick: @Lou $GME #CNBC 73.40 trading halted up 37%
Lou: $GME resumes.
Pokersmith: @Lou $GME No, you are just using Fidelity
Bwhitty: @Pokersmith $GME LOL 😂
DrScience: @SusanW $GAN The online/video gaming complex is happy to follow $ATVI's blowout quarterly results, with notable Chinese exception, $TCEHY. Shoot! The news might even be helping $GME!
champ: @Mikev200 $SPY --- The News-Flow changed and the markets followed, can't have negative News. Everyone last weekend figured-out that they weren't really traders and they didn't really care about $GME, $ACM and that type of negative News, is off the table, for now.
tbsy: @Lou $GME You're quite welcome! You as well. As I like to say right now, Just don't touch anybody! :-)
BellaVino: @Forexpro $GME I second the syndicated columnist comment! I always learn something and enjoy your prose. I started with TastyTrade late last year and learning the Tasty way of selling options and am learning a lot and doing pretty well. I like the team there and do love to listen to Sosnoff and Bat's antics and commentary. I know these guys are making money but they do seem to care about the retail trader from what I've seen and every day they have trader education and research studies. It's quite interesting. I am pairing the great ideas here on SMM with options trades there so it is the best of both worlds. Thanks again!
Douglas: @Forexpro $GME I really appreciate you taking the time to post this. Very interesting.
WWWilly: $GME Someone asked earlier in the week if GME would get to $ 40 by Friday. Sure seems that way.
Motorman: @WWWilly $GME Yes, I remember that, I wanted to reply but cud not find the right words ;)
Herb: $GME has dropped 88.5% since last Wednesday's high! Holy merde!
WWWilly: @Herb $GME Yep, $ 40 in the cards for tomorrow.
scottrades: @WWWilly $GME Who could have seen this coming!?! :)
agiaccag: @scottrades $GME I know , right? Didn't Ja Rule tell them to "HOLD THE LINE" . LOL
Herb: $GME I guess we can conclude with some element of conviction that it is game, set, match for the hedgies versus the robinhoods. . . . .
pointbob: @Herb $GME should see a massive death rattle by GME when it hits 50ma at around $46
scottrades: @agiaccag $GME A lot of people did. YIKES!
DrScience: @scottrades $GME But! But! ✋💎🤚
WWWilly: @scottrades $GME LOL
scottrades: @DrScience $GME LOL! If anything "Diamond Hands" and "Tendies" was the best thing to come out of it all.
Lou: My venture into the $GME long shares, short calls, short puts trade reminded me of something that has bugged me often but I've kept forgetting and repeating the same mistake. A very small, fast moving losing trade preoccupies me when I should be looking at larger positions and profitable opportunities, or I should just be away from the market doing other things. I spent way too much time today watching the GME combo when there were better things to do. In the event, I did close the losing positions and should break even overall but it would have been a lot better for my peace of mind had I just closed it out when I realized that two of the legs were likely losers.
AndStars: @Lou $GME Well said, Lou. I've made the same mistake over the years.
BellaVino: @Lou $GME I hear ya Lou. I had a short Put during that second day of the crazy but volatility was so high that it just didn't move. I felt very thankful to get out the same day which was a feat in itself as I kept adjusting to try to get a fill. Grand profit was $30. As I said, very thankful.
scottto_2: @Herb $GME - Great something else for Millennials/GenZ to b!tc* about....
tbsy: @Lou $GME Whenever you feel rushed into a trade or you feel uneasy, you should slow down and reconsider. If you're still not sure then come on the forum and lay out the trade, explain why you think it's going to work, what timeframe it should for you, what risks are in your mind, why you are uneasy and then ask for help. If you just pop up and say "How is stock Y?" you won't get much, but folks here are willing to help. And don't be afraid to just step away from a trade.
MayoEng.: $GME class action lawsuit https://secureservercdn.net/45.40.155.175/56c.64d.myftpupload.com/wp-content/uploads/2021/02/2021-02-01-Cheng-Complaint.pdf
WWWilly: @MayoEng. $GME The only thing they left out was the bathroom sink. lol
scottrades: @MayoEng. $GME Wait, they are suing.....EVERYBODY? LOL!
DAN: Good morning. Futures are up just a bit this morning, with the Nasdaq 100 set to make a new high.

As expected, Amazon ($AMZN) reported blowout numbers. Typically, when I think of "blowout", I think of something bad, like, um, blowing o ...
msing3: @DAN $AMZN $BRKA $DKNG $GME $AMC $DKNG - adding to position this am
DAN: @msing3 $AMZN $BRKA $DKNG $GME $AMC Yep. I don't like it when the stock trades below the VWAP because it indicates selling pressure, but timeframe is everything. I like what we're seeing in $ZI better, where the stock is trading above its VWAP. Being bought on pullbacks. But I think it's ok for $DKNG to be resting right where it is. Need to see those weak hands selling before the stock is clear to move higher. Dan
issues: From IBD Entrepreneur Mark Cuban, who made his fortune during the dot-com craze, told CNBC on Tuesday: "I think now that they've recognized their power and now that they've learned some lessons, we're going to get more of it, not less of it." He added: "It's not going to be a set of circumstances where all these people lost money, they're going to go home with their tail between their legs and they're never going to do this again." GameStop ($GME) rose 3% on the stock market today after diving 60% Tuesday and 31% Monday. GameStop stock is still down 71% for the week. AMC Entertainment ($AMC) rose 7.7% Wednesday, regaining some of yesterday's 41% loss. Koss ($KOSS) jumped 30% after diving 43% and 45% earlier this week. Express ($EXPR) bounced back 7%. https://www.investors.com/news/gamestop-stock-reddit-stocks-mark-cuban-sees-more-short-squeezes/
Forexpro: ...
There was, of course, some discussion of Sosnoff's own trading around $GME. Not interesting. He was then asked about the regulatory outlook. I think that he's right on this front; a lot of the problems faced by Robinhood, et al, resulted from extens ...
Philbro: @Forexpro $GME Great info. Thank you!
loser: @Forexpro $GME You should be a syndicated columnists. I would definitely pay to read what you had to say. And you made me thirsty! Pilsner Urquell--one of my favs.
Forexpro: @loser $GME Thanks, Loser, Reuters paid me to do FX commentary once upon a time when I thought I had retired, but an old friend summoned me to work on his bank's trading desk, and I succumbed to temptation. :-) I'm a big fan of "the pint", and Pilsner Urquell sometimes comes in those containers. Here's hoping that you/re doing well; all the best!
rmacron: @Forexpro $GME Pilsner Urquell.....EXCELLENT choice!
Mnatale: @rmacron $GME Thank you! I had an ahhhhh moment, " that's how they do it" I appreciate your time, very eloquent sir ;-)
loser: @Forexpro $GME I lived in Brussels, Belgium for 5 years back in the day. If you are a fan of beer, that is the place to be. Those Belgian monks really know how to brew.
agiaccag: @Forexpro $GME detailed. thx for sharing. good taste in beer as well.
sierramp: @Forexpro $GME Very interesting. I love the way you write.
Henry: @Forexpro $GME a spectacular post, as usual.
WWWilly: $GME $SLV Looks like bag holder dump today. NP
Firemedic: @WWWilly $GME $SLV and there are still so many with the hope and pray go down with the ship mentality in the forums
Kharrison67: @Firemedic $GME $SLV I'm going down with the ship with my Puts I bought last week LOL
WWWilly: @Firemedic $GME $SLV Yep ! I wonder if it hits $10 by week's end. NP
bRobert: @Firemedic $TLRY $TLRY has. moved briskly since move. > $12. $35/$45+. sooner than later. It was $2 last March. Tough jaded audience. Pales compared to $GME but. not too shabby.
bRobert: @scottrades $TLRY I wasn't technically stopping at $300. That would just retace a big. WEEKLY/monthly. cup. $2 - $300. Target. $600. LONG TERM Go big or go home. ;). Hey if $GME can go to $500. TLRY can go. to $1000. I just read the tea leaves. Don't tease the messenger ;)
scottrades: ...
$GME / $AMC R.I.P.
champ: @scottrades $AVID $SPY $QQQ $AMZN $GOOGL $MSFT $FB $TTD $ZI $JMIA $PLTR $NVCR $DOYU $CGC $TLRY $MSOS $IIPR $GRWG $RIOT $FTCH $LOGI $HALO $TLS $GME $AMC #Bitcoin #Ethereum ~~~~~~~~ Yes-sir and thats a Great real simple Plan, Watch tomorrow and pay attention, to what is working and the #reasons-Why.....OK got-it.....will do..over.
ScottT: @scottrades $AMZN That was great Scott!! You win with that one. $GME RULES!!
JJT1: @Forexpro $XOM $CVX $GME Having trouble getting past the "I'm not infrequently wrong" line maybe because I find myself more frequently not infrequently wrong... but having my grandfather work for "Champlain" oil and then after, with my Dad, running a Mobil service station, I think with $XOM being close to prior high support and 50 day SMA support, and having a not insignificant Divi, might be a good investment, not trade, and as they are not too big to fail, (as no one is), they do have tendency to reinvent and prosper...as when buying XTO energy and natty gas assets... decade or so ago... Hope for you the best!
Forexpro: @JJT1 $XOM $CVX $GME Hey, JJT1, Here's hoping that you're doing well. "I'm not infrequently wrong" is an inelegant way of saying "I'm frequently wrong" without, you know, actually saying that. :-) If I weren't, I'd be living in a house that's bigger than the Bill and Melinda Gates residence by now. Actually, probably not, but I'd be able to afford one. I would imagine that over time the oil giants will manage to morph into "energy" companies and find ways to prosper. Could be some nasty bumps in the road while arriving at that destination, though. All the best!
DBones808: @ScottT $SLV WSB is not leaving $GME for $SLV. Take a look a the fourth largest shareholder of $SLV and tell me this doesn't sound fishy
rj7150: @Forexpro $XOM $CVX $GME I love the analogies!!
DAN: Just a note about risk this morning. I have often said that the most money is made just before a crash — in a stock, or in the entire market. But I haven't really taken the time to explain WHY this occurs...to give context to this axiom. ...
Bwhitty: $AMC you ready for another $GME be carful. $XPEV trying to bounce off support. Heavy volume right direction. $DDOG decision day, Alert 104.10 and 110, out at below 96.50 $FUBO PM signaling it might not be done here. $ZI from Scott just looked at the weekly too looks even better above 48.60-49 $FTCH $FSR $CRSR $NET $BL $JD starters looks good. $SRNE accelerated move above 14.10 watching at open.
DAN: While I discussed the concept of focusing on reward rather than risk this morning, I'll just be plain about this: If you are long $GME, you are very very likely to be a bag holder. I just do NOT think you should be holding this stock...or any of the ...
Mikev200: @DAN $GME OMG, I can't wait to see this unfold! Will we get updates during the yr? The bad thing for you, like my son ( started trading a few months ago) it's kinda easy to get "lucky". The REAL question is who has the biggest pile after a FEW years.
bugpack28: @DAN $GME Great bet!!! We want you to win so you can use the not doing dishes time for more research on awesome stocks for the "active trade list!!!!"
geotheo: @bugpack28 $GME Think like the person on the other side of the trade. I'm buying a new dishwasher. Then you both win and lose.
HGIGuy: @DAN $GME Here's what I posted on the WSB Discussion earlier today (like spitting into the wind): Are you long GME? Ask yourself these questions: Do you really know who is still short GME? Have you considered that there may have been major rotation of short holders and many may have a base near recent highs and are thus not very vulnerable to a squeeze? Do you know how to measure risk/reward? Are you in the trade to make a point or make money? Are you in with call options that have time decay at work?
Cheezit: @DAN $GME Do you think she has an account at SMM maybe incognito? She may even be in here now...
Firemedic: @DAN $GME This should be fun to watch as it unfolds. Best of luck to the Mrs.
Mikev200: @DAN $GME Hey @Dan, I hope the wife thinks about the subscription renewal rate here IF she BEATS you! LOL. :)
DAN: @Cheezit $GME I deleted her account and have blocked her. Now it's competition, and it's every man for him(or her) self. She says she wants to research which companies are making sanitizers for surfaces, hands, etc. Personally, I think she's buying a ticket from a scalper at 8 pm...but what do I know? ;-)
tommymac: @DAN $GME It doesn't sound like you'll need it but in my time I have seen many strange things happen. GOOD LUCK
dagdog: @DAN $GME Oh boy!! I want in on this one...I'll go with the wife...sorry Dan...
wijimmy: $GME .. Quick lunch break ... funny video ... SNL SKIT .... interviews with 1)- Rep. Greene.. 2)- a $GME investor .. 3)- Jack Dorsey, Mark Zuckerberg 4)-O.J. Simpson and Tom Brady to discuss current events. https://www.youtube.com/watch?v=9LqK8GiIMYw
Spartan: @wijimmy $GME Thanks for sharing the link...spot on! :)
DAN: ...
$GME -- math says the stock should be moving higher b/c of the short squeeze, but it's not. Demand is drying up and sellers are booking profits or containing losses. This is natural -- it's not manipulation. And the RH traders are gett ...
loser:
Forexpro: @loser $XOM $CVX $GME

Hey, Loser,

I hope that you're doing well. According to ToS, implied vol for the $GME Feb monthlies (across all strikes) is 662.95 percent, implying an expected move of a mere 929.65 over the next 19 days. Delta is the sensi ...
loser: @Forexpro $XOM $CVX $GME $AMZN I guess I was just mulling around if there was a prudent way to trade $GME this late in the game, or if I should just walk away. Admittedly, there is a compelling remorse letting the trade of a lifetime pass you bu ...
Forexpro: @loser $XOM $CVX $GME $AMZN

Thanks, Loser,

No wisdom at my end, I'm afraid, just some experience earned at a considerable price. Yeah, the levels in $GME options are just so far out of my ken that I really don't have any useful notion as to what t ...
Visit the Trading Forum to join in the discussion.
| | |
| --- | --- |
| Stock Price | $USD 180.60 |
| Change | 0.00% |
| Volume | 7,357,560 |
Gamestop Corp is a multichannel video game retailer. It sells new and pre-owned video game hardware, physical and digital video game software, accessories, as well as PC entertainment software, new and pre-owned mobile and consumer electronics products.
Request Video of GME
Already a member?
Sign in here.
Earnings
June 8th, 2021 - 2021 Q1 Earnings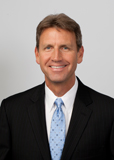 Dan Fitzpatrick
Stock Market Mentor gives you EVERYTHING you need to succeed in the market; all in one place. How easy is that? Dan Fitzpatrick and his elite community of traders share trading ideas, strategies and much more. Dan Fitzpatrick--a world class Technical Analyst, trading coach and regular CNBC contributor--gives you access to all of this with a 30 day trial membership for just $7.77. Get started TODAY and start trading better TOMORROW with the following premium content:
Nightly video Strategy Sessions with a game plan for tomorrow
Got a stock you want Dan to look at? Just ask.
Patent pending video alerts instantly delivered to you when one of Dan's trading signals is triggered. This is not your typical price alert. This is a short video explaining the action you need to take to make money. No more "Woulda, coulda, shoulda"
Access to over 80,200 stock analysis videos
Access an ever expanding library (80,200) of educational videos that will save you time and make you money
Join a team of friends and traders that have one thing in common; a burning desire to succeed.

Become a Member Today!
Gain immediate access to all our exclusive articles, features, how-to's, discussion group and much more...
Satisfaction Guaranteed!
Your Stock Market Mentor membership comes with a 30 day, no questions asked, 100% money back guarantee!