GameStop Corporation (NYSE:GME)
Bands Volume 200 SMA 50 SMA 20 SMA Videos Alerts Articles Events

Auto: $GME added long
Motorman: @Pokersmith $VIAC I got May 28 43 @2.85. I don't follow it, but saw your post and kicked myself when I did not buy $GME calls when it was 40 ;) its a spec.
Auto: $GME taking off
jjohn: @Auto $GME $AMC too
DAN: ...
$GME -- Needs more room to tighten here.
$GNRC -- Still watching. 4/29 earnings
$PLL -- squeezing.
$GT - Not yet.

kbrowe: @Henry $nndm Could be. I'm long with a sizable position and would love it if it becomes a new $GME.
jr3345: @kbrowe $nndm $GME - I have some Dec calls & a little underwater, I'll be happy to see a bounce, then sell short dated calls against it.
Pokersmith: @jr3345 $nndm $GME https://investorplace.com/2021/04/nndm-stock-fascinating-story-few-big-questions/
scottto_2: $GME - seeing a bit of volume...finally
scottrades: $GME Re-testing the 50 Day MA. Careful here if you're holding.
mkirchner24: @mkirchner24 #crypto this is the future. Would have no need for clearing house rules as transactions would be settled instantly. Wouldn't have the debacle like $GME had with Robinhood
scottto_2: @WBStock - $GME - My thesis, which is probably 104% wrong, is that the price is meandering sideways while the secondary offering (at the market) is being carefully absorbed. Once they announce that the secondary has been completed, I'm thinking the added liquidity (and thus stability) brings in the buyers. The instillation of Ryan Cohen as Chairman also may provide some positive catalysts going forward as he is a much more savvy leader than the old guard at this company.
WBStock: @scottto_2 $GME Thanks for the feedback! Right now, I've not very optimistic. I was happy when I sold what I had. Then I got more. I can hope for a bounce back up in the positive direction.
Motorman: $GME off the floor, for those who are in it ;) I have a slither.
scottrades: $GME Stock Offering. https://markets.businessinsider.com/news/stocks/gamestop-stock-price-offering-plan-offer-million-shares-filiing-jefferies-2021-4-1030273746
Auto: $GME short added RHRN
scottto_2: $GME - Did the right thing on 2 fronts. Sold some stock at the new prices and didn't sell too much to hurt their retail investors too much. 3.5 million shares. They trade 150k shares every 5 minutes, so that volume can be soaked up in about 2 hours. The $1B will go a long ways to letting them transition into a new model. Just my opinion. Usually wrong for some reason....
rck89: @DAN $NMR $CS $AMZN $GME Just seeing your morning commentary....Wow! It was brilliant and to the point. But still a good "silent alarm" (warning) on the market. I'm with you!
DAN: Good morning. Futures are down just a bit this morning. There are a lot of cross currents in this market. Pay attention to them. When you see one weird thing happen, it's a "one-off." A random bit of code in the universal algorithm that ...
coldevinc: @DAN $NMR $CS $AMZN $GME Excellent post Dan, I read it twice!! Thank you
DAN: @coldevinc $NMR $CS $AMZN $GME Thanks @coldevinc. Appreciate that, and I'm glad it makes sense to you.
dkoran: @DAN $NMR $CS $AMZN $GME Dan , this reminds me of the lion in the wizard of Oz before he jumps thru the Window. He states I do I do I do believe in ghosts . Well I do I do I do believe in crooks in the market ! Take your mind off the corruption in ...
Auto: $RKT $DEN $HTZGQ added long $GME $ZS $BBBY short
joelsg1: @scottto_2 $TSLA Watched MW's video, what a hit job. Of course, there is no Level 4 let alone 5 Full Self Driving yet (not even true Level 3), and nobody claims otherwise, and yes timelines for this aspirational application have slipped, but MW's con ...
luc991: @DAN $CCL $NCLH $RCL $PAYX $SPY $DIA $QQQ $FFTY $TSLA $ARKK $ARKF $ARKG $RIDE $NKLA $GME $AMC $BIDU $IWN $IWO $IYT $JBHT $FDX $DJUSRR $NSC $CSX $UNP $DJUSHB $BLDR $MTH $MDC $MHO $LEN $WMS $VSTO $PTON $MTCH $HZNP $AEYE $WGO $PENN $LAZY $LAD $APPS $VIPS great strategy video last not, thank you Dan! Good reminder that these corrections last weeks to see their bottom.
Auto: $VIPS $GME 59ers still working
joelsg1: $GME Closed put awhile ago for small additional profit. Looking to reload.
Auto: @joelsg1 $GME Had to move my stop up.. who would have thunked 8>)
joelsg1: @Auto $GME We won't know when they issue more shares until after the fact, so no edge.
DAN: @luc991 $CCL $NCLH $RCL $PAYX $SPY $DIA $QQQ $FFTY $TSLA $ARKK $ARKF $ARKG $RIDE $NKLA $GME $AMC $BIDU $IWN $IWO $IYT $JBHT $FDX $DJUSRR $NSC $CSX $UNP $DJUSHB $BLDR $MTH $MDC $MHO $LEN $WMS $VSTO $PTON $MTCH $HZNP $AEYE $WGO $PENN $LAZY $LAD $APPS $ ...
tommymac: @jr3345 $NNDM Just another example of oh so much shady stuff going on, seems like since that whole $GME thing. Who's to say THEY and their insider buddy's aren't the ones creating all the "unusual activity" in the first place. Classic pump and dump.
Auto: $GME 59er still working 18.7% short
traderbren: $GME - the insanity continues! There was a buyer of the Apr 800 calls at $2.50 yesterday...now at closing on $4. Filling up my pop corn bucket to watch the $GME movie! ;-)
Auto: $GME watch $166.98 for the next blast off! love those squeezzzzes!
DAN: @traderbren $GME
Auto: @Auto $GME one hedge fund PT $175.00 looks like she is going to see it today 8>)
Auto: $GME getting ready to blast off again 8>)
Auto: @Auto $GME hello R2
Auto: @Auto $GME the longest 59er I've had for a while all good in the hood 8>)
Auto: $ZS $TSLA $GME $BBBY shorts working added from above 8.)
Auto: $GME ice is getting ready to break again 8>)
joelsg1: $GME Bought 4/1 60 puts lotto.
joelsg1: $GME Posted puts working 2x +, so sold partial to recover cost plus dinner and diamond handing the balance. Hated to follow the rule because I think I kinda smell panic, but the rule stands.
DAN: ...
$GME -- Heartbreak Hotel
$AMC -- They're showing movies in Heartbreak Hotel
$BIDU -- H&S here. $230 neckline.
$IWN -- steep pullback within an uptrend.
$IWO -- Looks like a H&S to me..
$IYT -- Pretty good action along the 20-day MA
$J ...
Henry: $GME #cryptoOn FM Mike Khouw said that the most active contracts were 800 calls! Pisani reported Fido has applied for a crypto ETF. IF approved that will hurt GBTC's premium, however it should help direct holders of crypto
Hawaiianmaxx: $GME anyone going to play today?
Auto: @Hawaiianmaxx $GME I'm short going into E holding over
joelsg1: $GME OK, in this meh market, a quiz: (1) Does this company do a large post-earnings secondary, and (2) if so, what effect on stock price? I say Yes and way down (although in Bizarro talk, that means up).
Auto: $ZS $TSLA $BBBY $GME shorts working 8>)
scottto_2: @joelsg1 $GME - I dunno. I'm not sure Cohen is going to let the shorts off the hook that easily. He could hold the line. Talk about revamping the business model. And only tap the market a few million shares at a time with the price staying in the $200+ range. Keeping true to the loyal shareholders that have brought this company off the mat... Or he could do the usual and screw the little guys and help the big boys cover their shorts..... So they can short more later.....
Hawaiianmaxx: @Auto $GME 🤗🤪
scottrades: Let's play a a game... Who thinks $GME will have.. A Positive Earnings Reaction or A Negative Reaction or No Reaction at all. 26% of the float is held short at the moment... hmmmm
Bridget: @scottrades $GME no reaction at all is my guess
scottto_2: @scottrades $GME - Huge post-market swings..... $300 to $100, repeat. Hoping for some entertainment after this waste of a day......
joelsg1: @scottrades $GME Easier game than mine. Negative reaction starting before close and continuing after. Then if a secondary announced, collapse.
andygood: @Bridget $GME stock issuance imo - sell off.
Auto: @scottrades $GME we it be halted? bull or bear
greenpatrol: @scottrades $GME Negative. They would be crazy not to do a secondary, at the market, while they can.
Auto: @Auto $GME Will it be halted? I'm short we will see
scottto_2: @scottrades $GME - Ultimately lower. Hedgies want/need to destroy the Reddit crowd....
ckonelli: $GME will be down then sometime tomorrow they will bring it up again LOL
joelsg1: @scottrades $GME First move probably wrong.
marklesparkle: @Bridget $GME Negative reaction
randyhagan: @scottrades $GME I`m going with positive earnings and a sell off, the toddler's will find something else to run up .
shoredriver: @ckonelli $GME ...I'm in the WGAFF camp........
Herb: @scottto_2 $GME Is that 300 bad data?
marklesparkle: @marklesparkle $GME Plus I'm slow but I just learned the co-founder of Reddit who sold it is Serena Williams husband. Cool
ckonelli: @shoredriver $GME I only watch don't own it prefer to be in the stands on this one Looks like the reddit crowd just moved it up but lets see
debeers: @shoredriver $GME -is that what i think it is? who gives a??? shoredriver very clever, sir.
scottto_2: @Herb $GME - My version of Cathie Wood! ;-)
ckonelli: @shoredriver @debeers $GME I believe the who gives a ??? was the intention. Its fine we are all here just to try and manage our money - no big deal
scottto_2: $GME - The Redditters are all crapping themselves now.... So convinced they were going to $400+. Diamondhands not so strong rhrn....
joelsg1: @scottto_2 $GME Mgmt. did no Q&A on the call and immediately after issued 10k referencing at the money offering. No we know why no Q&A. Puts are super expensive, but opportunity on the short side. BTW, only 13 % shares short these days, far cry from before.
Pokersmith: GameStop Corp($GME) said on Tuesday it may sell new shares as the U.S. video game retailer that led the Reddit rally of "meme stocks" looks to take advantage of a more-than-800% surge in its stock price since January.

Shares of the brick- ...
quencher00: @scottto_2 $GME Don't underestimate them. There is more going on under the hood than we know.
DAN: @Pokersmith $QQQ $SPY $DIA $DJ $GME $SAM $FIVE $APPS $SHAK $AXNX $QRVO $ECOM $LAZY $VRT $VSTO $DECK $JBHT $KTB $NLY $ORC $NSC $UNH $PENN
Pokersmith: @DAN $QQQ $SPY $DIA $DJ $GME $SAM $FIVE $APPS $SHAK $AXNX $QRVO $ECOM $LAZY $VRT $VSTO $DECK $JBHT $KTB $NLY $ORC $NSC $UNH $PENN " pejorative " .......Nice ! , rarely ever get to use that in a sentence, or anywhere else for that matter
DAN: ...
When this sideways move is volatile, with big swings and spiking volume, you know that something else is afoot. This is often the hallmark of a top, where the institutions have mostly gone away, and the Wrong Way Corrigan's are enthusiastically buy ...
scottrades: Some #earnings for the week $GME $BNGO $BLNK $ADBE $GRWG $HUYA $CODX $WGO $TME $SHIP $GIS $MOMO $DOYU $HOME $RH $BOXL $MBII $YJ $GAN $DRI $ADMA $AMWL $INFO $KBH $LQDA $VNRX $NEOG $SNX $BLFS $RAVN $ICLK $CL $RAIL $CMCM $VBLT $OPGN $VIOT $WOR $CURI $IRIX
joelsg1: $GME Earnings after close 3/23, and they'd commit financial malpractice (and a blown second bite at the apple) if they don't do a large secondary immediately after. But at what price can they get institutional buyin? I'm guessing 60-80. If correct, this thing is going to dive next week, but the puts are expensive. So, perhaps for a Quicksdraw McGraw scalp.
scottto_2: $GME - popcorn time?
Auto: @scottto_2 $GME yes I bought two bags ... lol 8>)
Ajax4Hire: @scottto_2 $GME I saw "Raya and the last Dragon"($DIS) last Saturday with Grandkids at $AMC theater. It is very good. Renew my faith in $DIS to produce good, compelling stories. (waaaaaay better than Mulan remake). On a Saturday, movies start later, 4pm and the $AMC theater was sparse. No matinee price so the 2 families who watched movie net $AMC $120. (1 family did NOT buy the profit-center popcorn/candy) Hard to keep the 4 employees behind the counter on the Saturday, busiest movie day traffic. Hoping $AMC survives but hope is not a strategy. I have a similar opinion on $GME - GameStop. $AMC, $GME are a relic of a by-gone era. One I remember fondly but without re-invention goes away like the Auto Service Station and Kinkos copy center.
Babutters: @Ajax4Hire $GME $DIS $AMC $NFLX would have been legacy by now if they didn't pivot. I think the current model will fade like a CD (not as fast), but if they can pivot to some type of streaming/cloud model, they could survive. NP. Just thoughts.
scottto_2: Enjoying the $GME show... Long April $50 calls. Covered my weekly $200 shorts before the pop.... There will likely be a selling bomb sometime today.... Halts coming....
bigbartabs: @DAN $XRT ... notice that the XRT chart looks hauntingly similar to its most volatile and overwhelming member... $GME. I got caught up in that buzzsaw on 3/1... not knowing the Game had no Stop. Luckily I figured out who the puppet master was... just as GME fell from grace to the sea. A couple skinned knees... but no broken limbs.
maracom: So I had a small Robinhood account, but I sold off its holdings after the $GME fiasco (I can understand stopping trading on options or margin positions, but not even allowing individuals to buy shares with cash on hand while allowing unlimited selling? Can't condone that!). Last trades finally settled, moving the cash to Schwab and Fidelity.
GOOSE: Is $TIGR another $GME?
scottto_2: By the looks out the window, we'll be entering Mexican airspace soon. Think I lose my conneccion then... bring today in verde! Hasta manana PS - For those scoring at home, via various trades I've almost fully repaired my account balances from yesterday's $GME debacle.....
Bwhitty: $GME all I can say is after Covid there better be warm towels and coffee in that place cause this is just crazy! Who is still shorting this thing?
Wykeman: @Bwhitty $GME $KOSS moving
Bwhitty: @Wykeman $GME $KOSS You know who really made out like bandits are those that bought calls after the first go round just on the chance it would happen again.. These kinds of moves on leverage can be life changing. I had 2 calls on $RKT practicing and when that last squzze hit and man that money moved fast.
scottrades: @bigbartabs $XRT $RETL Yep and $GME is up 19% (so far)
bigbartabs: @scottrades $XRT $RETL $GME ... RETL built full position on Monday... my biggest gainer this cycle...
scottrades: @bigbartabs $XRT $RETL $GME Nice! Congrats
Bwhitty: @scottrades $XME If such a big chunk of that was not $GME the weekly breakout looks great.
Docoof: $XL could be turning into $GME type trade
scottrades: @Bwhitty $XME $GME Yeah nice Weekly. Just high from the Daily 8EMA RHRN.
rmuni912: $GME again.. the chats say they're pushing to 400.. we'll see
bill52: @champ $RKT yes, i've been watching this. with the recent move in $GME, makes you wonder if the Redditt raiders are at work here possibly. worth watching and have small position open.
Visit the Trading Forum to join in the discussion.
| | |
| --- | --- |
| Stock Price | $USD 153.44 |
| Change | 4.52% |
| Volume | 2,404,150 |
Gamestop Corp is a multichannel video game retailer. It sells new and pre-owned video game hardware, physical and digital video game software, accessories, as well as PC entertainment software, new and pre-owned mobile and consumer electronics products.
Request Video of GME
Already a member?
Sign in here.
Earnings
September 7th, 2021 - 2021 Q2 Earnings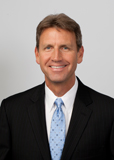 Dan Fitzpatrick
Stock Market Mentor gives you EVERYTHING you need to succeed in the market; all in one place. How easy is that? Dan Fitzpatrick and his elite community of traders share trading ideas, strategies and much more. Dan Fitzpatrick--a world class Technical Analyst, trading coach and regular CNBC contributor--gives you access to all of this with a 30 day trial membership for just $7.77. Get started TODAY and start trading better TOMORROW with the following premium content:
Nightly video Strategy Sessions with a game plan for tomorrow
Got a stock you want Dan to look at? Just ask.
Patent pending video alerts instantly delivered to you when one of Dan's trading signals is triggered. This is not your typical price alert. This is a short video explaining the action you need to take to make money. No more "Woulda, coulda, shoulda"
Access to over 82,200 stock analysis videos
Access an ever expanding library (82,200) of educational videos that will save you time and make you money
Join a team of friends and traders that have one thing in common; a burning desire to succeed.

Become a Member Today!
Gain immediate access to all our exclusive articles, features, how-to's, discussion group and much more...
Satisfaction Guaranteed!
Your Stock Market Mentor membership comes with a 30 day, no questions asked, 100% money back guarantee!