Harley-Davidson Inc. (NYSE:HOG)
Bands Volume 200 SMA 50 SMA 20 SMA Videos Alerts Articles Events

Bridget: $HOG nice tight squeeze with a rising 50dMA. Get in close to the 20dMA
Pokersmith: $HOG Harley-Davidson is spinning out its electric motorcycle division.
Wolf: $HOG Beat EPS, Rev Inline, Good Guidance. Up 4% PM
andygood: @Wolf $HOG Harley also said in a separate statement that it will lodge a legal challenge to a European Union ruling that will levy a 56% import tariff on all the company's products, regardless of origin, starting in June.
shoredriver: @Wolf $HOG ..The EU which is their 2nd largest market hit them with a 56% tariff increase this a.m.......
scottrades: Some #Earnings to be aware of this week: $NFLX $KO $JNJ $CLF $T $PG $SNAP $ABT $LMT $IBM $VZ $INTC $AAL $UAL $FCX $LRCX $PLD $ASML $ERIC $HOG $DHI $NEE $PM $BMRC $MTB $HAL $ANTM $SLB $CMG $NUE $STLD $LUV $ONB $NDAQ $EDU $TRV $ISRG $CMA $FHN $KEY $CCI $AXP $AN $GNTY $CCK
traderbren: $HOG - pushing into gap fill mode. Decent bounce trade for the last 3 days.
shoredriver: $HOG....getting closer to buy point.....
bRobert: @jfedd13 $LCII $PATK $PATK. a favorite. $125 WEEKLY. target. Long consolidation base breakout. Great entry. $LCII. RV. bull market. Good entry. $200. WEEKLY. reversal Cup. Strong. along with $THO. $200. $WGO $100. $PII $170 $BC $125 $hog too
scottrades: Some #Earnings to be aware of this week: $AMZN $BABA $PFE $UPS $PINS $PYPL $SNAP $GOOGL $XOM $F $QCOM $TMO $PTON $ABBV $APPS $SPOT $ON $ATVI $CLX $BMY $BP $GILD $CMG $EA $OTIS $EBAY $QTNT $NXPI $FEYE $VRTX $SIRI $CRUS $MRK $PLUS $LGND $BIIB $PENN $HOG $ARLP $MDC $REGN
bRobert: $THO C&H $165/$200 longer $PII C&H $170 Breakout flag pullback $CWH C&H $50/$65 $WGO C&H $100 $BC $125 $HOG potential $65 RV bull market
bRobert: $CWH. WEEKLY. MMP. Daily. flag. $45/$65 $THO. $200 $PII. $170 $BC. $125 $WGO. $100 $LCII $200. Good entry $HOG. $75 I've been. covering these for a while
bRobert: $THO. $WGO NH. $PII. strong $CWH. flag setting up $HOG. bounce $50/$75
bRobert: $BC breakout C&H daily WEEKLY CUP reversal in motion A little ahead of $PII Recreational bull market $THO $CWH $HOG $LCII others WEEKLY C&H
bRobert: $THO NH *** AT $120 speed bump Partial profit zone WEEKLY C&H $200 Don't settle for less Partials and reasonable trailers keep you involved in a monster move $160 DAILY C&H interim /$200 WEEKLY Long term hold RV bull market $PII $BC $CWH $LCII $HOG $LAZY
bRobert: $HOG $52/$75 Daily high base C&H triggers with new swing high > $44 but you can take a piece here with stop < 50d loose < 20d or yest LOD tight WEEKLY Cup reversal like RV bull market
bRobert: $PII. nh. $160+. WEEKLY. reversal base. breakout Reports. tomorrow $BC. nh. Reports. 1/28. $125. WEEKLY. reversal breakout $CWK. $65. WEEKLY. C&H pinch. breakout MMP $LAZY. breakout. WEEKLY. C&H.breakout $25/$35 $THO. WEEKLY C&H. $200 $WGO. $100 $LCII. $200 $HOG $70 Recreational. bull market
bRobert: $GTLS Strong day $160 soon $MANH $125/$160+ EASY to hold $PII Daily/WEEKLY cup/reversal $170 $BC $125 $hog $50 $WGO $100 $THO $200 $CWH $65 Also a MMP
bRobert: Go $HOG wild $50 high base target 1 C&H Buy the flag trigger
bRobert: $PII. launched. I've been. regularly. posting on this one's. progress. with particular attention to the WEEKLY. breakout.from LOOOONG. consolidation. $170. target. $BC. $125 $THO. $200 $CWH. $65. MMP WEEKLY. $WGO. $100. $HOG. $100
bRobert: $CWH. WEEKLY. MMP. CUP base + squeeze. handle. breakout $65 . 100% upside. Really $THO. $200. C&H. target. EARLY. weekly breakout. $LCII. same. $200 $PII. $170. $BC. $125. WEEKLY. Cup/reversal breakouts $WGO. $100 $HOG. $70 Recreational.vehicle bull market.
bRobert: @jfedd13 $PATK $WGO $THO $PII nh 70% upside WEEKLY breakout $BC WEEKLY breakout in motion $125 $HOG nh 50% upside potential $CWH WEEKLY $65 potential 100%
Yuls: $HOG double test of 50sma
Yuls: $HOG sweet flag over to 9d sma, getting ready to ride Up?
Yuls: $HOG looking nice, but would ideally like to pick it up at 9dma if it gets there
Richlion1: $hog is on the highway!
debeers: @Richlion1 $hog CAPS
ReneeH: $HOG been watching this one for a while. Finally looks to be solidly consolidating above the daily 50ma. Options kinda thin, but there's nice air above on the weekly if it finally busts a move....might be worth revving up for a little ride. Food for thoughts.
bRobert: @ReneeH $HOG Good entry if you like with stop just below $34/$38 Longer term WEEKLY CUP $45+
Yuls: $HOG nice breakout
Yuls: $HOG broke out of gentle downward slope, now pulling back to VWAP on daily in case you were looking to take a ride on Harley
bRobert: $HOG $32/$38 with move > 50 WEEK Stop < 20d np LONG $PII I like their Indian Motorcycles and line of RVs $100/$140+ this will take off with a move > $110 WEEKLY higher highs/lows
lostsheep: $HOG Not getting slaughtered today on an upgrade. The 200 will be a road bump on a move above 28
CraigReynolds: $HOG FYI if interested Not sure what may be happening with this Hog company, when the stock was trading at $24.70, around 32K (July 2) --short term -- 26,5 Calls were purchased between 50-75 cents. Stock still trading around $24.70. A Najarian trade. Options now 80 cents.
Firemedic: @CraigReynolds $HOG thanks, grabbed a couple at .70
CraigReynolds: @Firemedic $HOG Short term gamble.
Michael_L: @CraigReynolds $HOG .... Hey Craig, do you pay for their service? I rotate around to different places trying to learn as much as I can.. have considered going there for a couple of months and seeing their approach with options.
CraigReynolds: @Michael_L $HOG I responded through the message in my email. Hope it helps.
tnt: $HOG retesting triangle breakout levels & holding, 20 day ma underneath & headed higher. Buying starter.
Reif99: $HOG Gap and run?
Reif99: lot of gap and crap ... $LITE, $COUP, $BAH, $HOG, $CIEN
stateofmusic: @Reif99 $LITE $COUP $BAH $HOG Not $BUD
bRobert: $BC $68 WEEKLY target nh Look for pb/bounces Extended but not done $PII $125 WEEKLY range breakout target $HOG $42/$50 np
bigbartabs: $HOG ... I guess electric is now cool.
shoredriver: @bigbartabs $HOG ...not for the real fans......
phgruver: @bigbartabs $HOG The media has convinced US that EV's are the future, ignoring the fact that most, if not all, EV's have a much larger environmental footprint that vehicles with conventional internal combustion engines. We are depending on technology, that hasn't been developed yet, to correct that.
debeers: @shoredriver $HOG -you got that right!
traderbren: $HOG - hitting the open road after going into the ditch this morning. Bullish engulfing pattern and back above the 50d and 20d.
debeers: $HOG-Bulls make money, bears make money. Hogs? Get slaughtered. No position.
traderbren: $HOG - Harley-Davidson Starts Selling Apparel and Riding Gear on Amazon. Maybe they should sell bikes as well.
bRobert: $HOG Interesting developments in company with new lines and business strategy. $47 nest target . np
traderbren: $HOG - back above the 50dma even with Potus wooing other motorcycle firms. ;-)
Craig Reynolds: First post since joining. Question on $HOG? Followed Dan on free video when he talked about $HOG. Got hooked and joined. Learning to trade. Watched PP and VWap video last night. Since free video bought small position in $HOG at $41. Was going ...
Henry: @Craig Reynolds $HOG No doubt Dan sees it differently than I do, but from late March till now, there are a lot of highs of the day between 43 - 43.1. For me, that's not enough upside to add here.
grcjr: @Henry @Craig Reynolds $HOG - Hi @Henry. That's one of the great things about the list. Differences.

Welcome @Craig. My take: all stocks have a mind of their own. I buy a stock expecting it to go up. I place stops and alerts to warn me if the sto ...
Bob E: @Craig Reynolds $HOG I'm sure that Dan meant this for a short term trade. If it were me I would raise my stop asap. Probably at 41.75, but that is just what I would do. It is up to you though. Welcome to SMM!
Craig Reynolds: @Bob E $HOG Thanks. Plan to do this.
champ: @Forexpro $HOG ---- The news was, they were already planning on raising production out of the U.S., this move was pre-panned...to save on shipping and they used Tariffs as a excuse, to save on labor. They sold 39,771 units in the EU last year, 16% of their total sales...and they will be increasing their plants production lines, in the 3 other countries, They don't have any plants in any of the EU countries. They have plants in India, Brazil and one other country. However, if these Tariffs hold-up they will be saving millions of $$$$. Don't know why they brought this up now, with negotiations on going, they should have waited, maybe another 30-60 days or so. Now BMW and others might get hit with U.S. Tariffs, 20%...this is what they have been threatening, if the EU doesn't roll back these Tariffs. Will see how all of this plays out.
champ: @drotars $HOG @ $41.45 --- Good Work.... but key support is at the $40 level...keep a eye on that level.
baronp0329: @Dan, started $HOG first position at 40.90, added at 41.25. waiting to add more at 42.
DAN: @baronp0329 $HOG OK. Don't give it too much room If it falls back below $41, watch it very closely.
flachut: @Dan $HOG Bought first position at 41.23 (stop 40.46), 2nd position at 41.36 when passed yesterdays close of 41.32. Basis now 41.34 where $HOG is now. Seems to be flat now and not going anywhere so will close out and call it a wash.
DAN: @flachut $HOG Not a bad move, flachut. HOG is in a downtrend. It's at the bottom of the trading range at $41...but there's really no telling whether the stock will move higher or just flop around here.
flachut: @Dan $HOG No one seems to be excited about HOGs today, except maybe for the bacon they had on their plate this morning with their eggs.
baronp0329: $HOG. Out. Turning south... Avg buy at 41.07. Sold 41.82.
flachut: @Dan $HOG Trade wasn't quite a wash. After all was done minus the trading fees I ended up a little positive, enough to pay for my monthly subscription to Stock Market Mentor, good enough. Thanks Dan.
rachel: ...
COTD: $HOG – time to ride? Keep a stop below $40.
$SPX – nothing day. Careful, or the churning will suck your money out of your account.
$DJI – 200-day MA holding.
$DJT – holding at 200-day M A
$MDY – done going down ...
drotars: $HOG. Dan, just curious, why don't you see this stock as a short? I've been holding as such since $50 - your thoughts please.
Forexpro: Re: $HOG, Tariffs Good Morning, Friends, A sign of the times: "Shares of Harley-Davidson Inc. ($HOG) sank 2.7% in premarket trade Monday, after the motorcycle maker said the European Union tariffs on the company's motorcycles increased to 31% from 6%, and will increase the cost of the average motorcycle to the EU from the U.S. by about $2,200 . The company said it won't raise its suggested retail prices or wholesale prices to dealers to cover the costs of the tariffs, because it believes passing on the tariff costs would have an 'immediate and lasting detrimental impact' to its business in the region." The FT reports that the company will attempt to ameliorate the pain by shifting some production outside the U.S. Sorry, Milwaukee. All the best!
phgruver: @sierramp $HUYA $IQ $MU Well, it's actually "uncertainty", but the tariff talk is what's driving it right now. $HOG just got hit with a $36% tariff in the Eurozone (was 6%). This could get ugly before it settles out....
bRobert: $WGO . $THO . $PII $BC . $HOG . Recreation vehicles perky. Several beaten down names have room to run.
Danzguy: $HOG I'm not a rider anymore but this looks to be bouncing off support on a day of 2.5% drop. NP
DrScience: $HOG spike in volume, getting some action in Friday's 44 Calls.
bRobert: $HOG Every HOG has its day. Breaking out. All the bad news must be priced in. Only can go up. No position. Prefer $PII $tho others
Bridget: #Notes: Financials making a move on Fed comments $SCHW $RF $FAS $BK $TLT falling $IWM is starting to catch up, new highs $XLV is working $XBI is recovering, almost cup and handle $HON - new high $MNST - new high, 50dMA catching up $DWDP - moving higher after a flag, weekly breakout $YUMC - at the top of the range, close to setting a new high, check out weekly chart $IMMU flag and now moving higher. Broke through resistance at $17. Target $19 $GILD - breaking out of tight squeeze, high IVR $WTW - day 2 of this breakout, new high $ILMN - new high on volume $CORT - pullback, now moving higher $BSX - short squeeze $HOG - consolidating, alert at $53 for breakout $LNG - rolling over Airlines seeing weakness - $DAL $ALK $HA $LUV $SAVE
Thebigshort: @Bridget $SCHW $RF $FAS $BK $TLT $IWM $XLV $XBI $HON $MNST $DWDP $YUMC $IMMU $GILD $WTW $ILMN $CORT $BSX $HOG $LNG $DAL $ALK $HA $LUV $SAVE #Notes $fcx Do you think that it is doing phase 3
Bridget: #Notes: FAANG stocks seeing a pop today for the first trading day of the year Chinese stocks seeing a pop $FXI $BABA $BIDU $WB $WUBA $SINA $EDU $ATHM Oil stocks still moving higher. $ETP $BP So is solar $TAN $CBOE / $ICE / $CME - still seeing a pullback $XME $XLB - metals and materials starting off the year with a bang $AKS $CLF $IBB - so is biotech $SMH - still trading sideways $IYT - new high, $FDX $UPS moving up big $XLY hits new high as $XLU continues to sell off $GSK $WRK - breaking out of a squeeze In a squeeze: $HOG $CSCO $AVGO $GLW $AMGN $ADBE $COST $DWDP $DXC $HON $BMY IPOs $LOMA - new high $SEND - new high, but pulled back $MTCH - working $SOI - working
bRobert: $THO $WGO $CWH $BC . $PII . $HOG Recreational vehicles working
bRobert: $PII . $THO .$BC . $HOG . $MCFT . $JOUT Recreational vehicles perky. PII weekly flag. More to come Tho . nh BC flag MCFT . nh JOUT . long term hold. Consolidating for next leg HOG . Every hog has its day. Earnings pop off bottom.
tejas7: $HOG Small starter. I want to start $GM, but waiting for market signal.
bRobert: $PII SBC $JOUT $HOG $THO $WGO $GM $F $CP $WAB Nice moves recreational vehicles. Also planes, trains, auto
bRobert: $jout $hog nh jout . hog countertrend
bRobert: $BC $PII $HOG $JOUT Recreational vehicles perky. Cheap gas, more discretionary.
champ: @Bridget $TSLA --- In China they charge a Tariff of 25% on every car, so its an easy decision.....we need to do the same. They charge $HOG 100% on every motorcycle, they are really smarter than we are but I think that is all going to change.
bRobert: $ual $luv $hog Airlines pulling back to low risk entries pending a bounce Frisky action recreation vehicles tho pii bc jout. Looking at potential double bottom trade I hog. Short squeeze jout
Bridget: $HOG also gapped down on earnings and now recovering.
cmaxwel1: @Bridget $GDX $UUP $ULTA $MTN $FIZZ $SHLD $WLDN $FNSR $ACIA $OCLR $PAY $ZUMZ $IBB $ABBV $VRTX $AMGN $MDT $KITE $TTPH $AUPH $XLK $SMH $AMD $AVGO $ATHM $AEIS $LRCX $SWKS $VEEV $MRVL $RMP $ZIOP $HOG $PII $T $AON $HTZ $RH $PANW (big volume on $PANW). Adding on monday
Henry: $HOG introduced a new bike. They call it the Street Rod and it's less of the traditional Harley hog look, more racey. It has kick started the stock
debeers: @Henry $HOG --Do you think POTUS will give them some relief against Kawasaki?
Henry: @debeers $HOG We are addicted to buying cheap stuff, and you have JCP's CEO saying it would be like 170% corporate tax. Unless he starts small like Tepper suggested, I don't think it happens
DrScience: @Bridget $PII The industry group bump likely generated by perfect storm: $HOG announcement of new line, "Great" employment number, e.g. more disposable income for toys, heavy winter snows in the Northern tier states, and dominance in snowmobiles. Being a "Made in USA" company helps, too.
Bridget: ...
$HOG - making a move on news of new bike release, weekly making a turn up
$PII - also up big, might be moving in sync with $HOG
$T - about to break higher, alert $42.50
$AON - insurance, about to break out of this recent consolidation, new 52 week h ...
Trixie: @steve71 $BWA $MGA might also interest you. .. $HOG also an nice upward steady chart.. $PII decent bounce off the 200ma maybe a reversal coming soon
captron: $HOG - It may be running out of buyers here however I am still showing about 12 days of short covering on the books. Will tighten my stop a bit.
Bridget: $HOG making a big move on earnings today. Now above the upper bollinger band. I think this will go higher.
captron: @Bridget $HOG It should if the shorts start covering. Added to my position this morning.
Bridget: ...
$HOG - ditto
$HCA - nice move out of the squeeze
$MTG - breakout on volume
$RDN - breakout on volume
$CLNY - breakout but right back up to previous resistance
$PZZA - prob saw a lift from $DPZ, coming off support and could run to the recent high
$NR ...
traderbren: $HOG - might see a bullish hammer based on today's move. NP.
issues: @shoredriver $HOG Let me get my magnifier out to see the "dip". That's a gyration not a real pull back big enough to get my attention.
shoredriver: @issues $HOG Guess there are all sorts of dips...
Visit the Trading Forum to join in the discussion.
| | |
| --- | --- |
| Stock Price | $USD 36.84 |
| Change | -0.83% |
| Volume | 1,440,900 |
Harley-Davidson Inc produces and sells heavyweight motorcycles, as well as offers motorcycle parts, accessories, and related services. It operates in two segments, Motorcycles and Related Products, and Financial Services.
Request Video of HOG
Already a member?
Sign in here.
Earnings
October 26th, 2021 - 2021 Q3 Earnings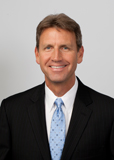 Dan Fitzpatrick
Stock Market Mentor gives you EVERYTHING you need to succeed in the market; all in one place. How easy is that? Dan Fitzpatrick and his elite community of traders share trading ideas, strategies and much more. Dan Fitzpatrick--a world class Technical Analyst, trading coach and regular CNBC contributor--gives you access to all of this with a 30 day trial membership for just $7.77. Get started TODAY and start trading better TOMORROW with the following premium content:
Nightly video Strategy Sessions with a game plan for tomorrow
Got a stock you want Dan to look at? Just ask.
Patent pending video alerts instantly delivered to you when one of Dan's trading signals is triggered. This is not your typical price alert. This is a short video explaining the action you need to take to make money. No more "Woulda, coulda, shoulda"
Access to over 83,200 stock analysis videos
Access an ever expanding library (83,200) of educational videos that will save you time and make you money
Join a team of friends and traders that have one thing in common; a burning desire to succeed.

Become a Member Today!
Gain immediate access to all our exclusive articles, features, how-to's, discussion group and much more...
Satisfaction Guaranteed!
Your Stock Market Mentor membership comes with a 30 day, no questions asked, 100% money back guarantee!