iQIYI Inc. (NASDAQ:IQ)
Bands Volume 200 SMA 50 SMA 20 SMA Videos Alerts Articles Events

just4mo: @scottrades $BIDU Tencent looking buy a majority stake in $IQ which is largely owned by $BIDU.
scottrades: Some #Earnings to be aware of this week.. $WMT $BABA $NVDA $HD $NAT $TGT $LOW $SE $BIDU $BJ $M $AAP $IQ $TTWO $MDT $OAS $BBY $MCK $SOGO $TJX $INSE $SOHU $FL $DNR $EXPE $ADI $PANW $CBL $DE $KMDA $SPLK $HRL $INTU $EXP $WB $NIU $HZN $TNK $TRVG $IGT $BILI $OMP $URBN $SNPS
scottrades: Speaking of #TheChinaHustle which I did re-watch yesterday. There's a Short Report out on $IQ by the same company that has called out $LK and $TAL. Stock had a big bounce yesterday, I would watch this as well for some volatility. I would not recommend looking at any of these ideas as a potential long term investment, short term trades only imo. $IQ currently down 8% premarket, again not a massive drop, but we could get some volatility. https://wolfpackresearch.com/iq-netflix-of-china-good-luckin/
issues: ...
He prefers LITE (AAPL supplier) to AAPl since LITE has a growth rate that's better than $AAPL. It's 30%! He also is long $NTES $BABA $IQ and $TCEHY. He says Chinese people will stay in their home watch TV (gamble $NTES) and shop through the internet ...
champ: ...
$KWEB $BIDU $TME $JD $IQ, are a few but all are #zig-zagging today, off of HOD and that will continue.... all should also know all about that, also by now.
.....$SPY....the markets are working, work the stocks that are working and expect zig-zags. ...
woodman: $IQ - the #Chinese Netflix (or so the saying goes, though not sure that's the best parallel) continues to move higher.
champ: $BIDU $IQ $TME...all HOD, China, will be signing on 1/15. Also still holding $JD $WB and $KWEB.
Scruffy: $IQ - @woodman - This continues to move higher on good volume. Hard to buy at this level, but very easy to hold with a trailing stop.
Venkswar: @Dan, can you please provide your opinion on $IQ?
DAN: @Venkswar $IQ Sure. It's running nicely and if you're long, I'd stay that way, with a trailing stop. Volume is good and I see it increasing over the past 6 days or so. Looks to me like it's gonna test $25 soon. This isn't the time to buy. It's the time to be managing an existing position. Hope you own it, Venkswar.
Venkswar: @DAN $IQ thanks Dan, I own it for long time, missed oppurtunity to sell few times in the last year. I want to get out of it in this run. I will work with stop loss and close it if it try to pull back.
woodman: $IQ - mine's too low. I forgot about this one.
traderbren: @woodman $IQ - LOL...its certainly not! ;-)
woodman: @traderbren $IQ - my kids disagree with you. :)
champ: @woodman $BIDU $IQ $WB $JD.... $KWEB, this ETF is at a new 15 month high, China, is coming to town, 1/12 is their travel-day, for their whole trade-Team and the big day is Wednesday, 1/15.... that is #Signing-Day, that is the #setup, for the names in the sector.
woodman: @champ $BIDU $IQ $WB $JD $KWEB #Signing-Day #setup - re #China, I've been holding $JD and $EDU (and adding along the way). I bought $IQ today.
baronp0329: Potstocks downgraded by Jeffries and lowered PT, $CRON $CGC. NP. Breaking out $PDD $IQ $SPLK, waiting for entry.
champ: $FXI $KWEB $WB $BIDU $JD $IQ $TME , HOD, looks like a lot of China names are breaking-out. I'm holding swing positions in these stocks. I missed $BABA.
Wykeman: @champ $FXI $KWEB $WB $BIDU $JD $IQ $TME $BABA $YY $SOHU. Also chinese moving. $YINN
woodman: $IQ - nice reversal underway. Weekly chart.
champ: @Wykeman $FXI $KWEB $WB $BIDU $JD $IQ $TME $BABA $YY $SOHU $YINN,... .....Yes, everything is moving...and it sure looks like names in this sector, is the place to be. I will be swinging my positions. All the Asia/Pacific investors and traders will be #following our markets tonight,....then all the markets in Europe, in the morning. .....Risk-On, for now...even $EEM and $EWZ, are both moving. .....It is all about the new trade-deals, working for 2020. The planners, can now plan. Phase 1, is better than nothing. Plus the USMCA, is double the China trade size. ......However there still are, the believers and the non-believers, the Bulls and the Bears and that will never change....plus the watchers, are still slowly moving in.
woodman: $JD $BIDU $IQ powering into the close.
Sher: Took profits, early morning, on several large call positions: $CHWY, $EWZ, $GDX, $IQ, $SBUX, $QCOM, $XLB, $XLF, $XLK, $XLV - "Bird-in-the-hand" mentality...
CraigReynolds: @Sher $CHWY $EWZ $GDX $IQ $SBUX $QCOM $XLB $XLF $XLK $XLV Nice, learning to do that --"Know when to hold them, know when to fold them".
jbuc5222: $IQ ...coming out of a vol squeeze
champ: $IQ.. @ $20.00..up 10%, expect some to take a little off, on the close.. ....#breakout on huge volume, 3-times the daily average, on more than a few reasons. A Briefing post...G-20 sentiment is positive, plus yesterdays news...new partnership, Pioneer Award.
champ: $IQ @ $20.00,....I'm swinging this position.
Sher: @champ $IQ #breakout - Debated, yesterday, between this and $VIPS - Kind of wishing I had opted for $IQ!
champ: @Sher $IQ $VIPS #breakout --- I didn't see any $VIPS, news. You still on the Briefing site..?
CraigReynolds: @champ $KWEB I added to positions in $KWEB $47.55 & $IQ $26.60. Will see outcome soon. happy or sad. Also have position in $JD that is working nicely.
bRobert: $IQ This smarty pants stock does play games but not on the chart Flag $34 target ........a higher IQ
bobbybwana: $IQ sold my position for a nice profit and I'll probably regret it later.
shoredriver: @bobbybwana $IQ ....Why not hang on to partial???
issues: @bobbybwana $IQ up 28% in 10 days. Great work!
champ: @issues $IQ --- #Great bounce after earnings....around 20% after Thursday night. The sector is also extremely strong....$FXI and $KBEW.
bobbybwana: @issues $IQ Thanks
bRobert: $IQ . A high $IQ sometimes can help you generate $$$ . Power move. Not a one day wonder.
Sher: $DBX; $IQ; $ROKU - All report A/C, today: Taking money off the table - ER estimates are strong for all, but skid-dish about reactions: $IQ - Took profits, earlier today, on March $22.50 calls $ROKU - Took profits, the 19th., on March $50 calls $DBX - Took profits, also the 19th., on March $25 calls; Still long April $26 calls Still long $BOX (ER, 2-27-19) and $JD (ER, 2-28-18)
Sher: ...
$DBX; $IQ; $ROKU – Opened new long call positions, yesterday – All are due to report the 21st, A/C…

$JD - Due to report 3-1-19 – New position and adds, yesterday, as well.

$PYPL – Took Feb. $92.50 calls off the table ...
champ: @sierramp $TREX --- 2 1/2 days left....might hold something, don't really know. I'm watching $WB $IQ and $TRIP...now...they report today...after.
shoredriver: @champ $TREX $WB $IQ $TRIP ....$TWLO also....
champ: @shoredriver $TREX $WB $IQ $TRIP......#Thanks... $TWLO
champ: $WB $IQ $TRIP....a few stocks to watch....earnings on these 3 stocks ...tomorrow...2/12/after/confirmed ....$TRIP might be in play because $EXPE, had a great beat on 2/7.
CraigReynolds: $IQ moving up nicely this morning
champ: $IQ....HOD
champ: $IQ....new January high this morning....ER on 2/5.
Sher: $SBUX - Took profits on long call position - Don't like the politics surrounding this one. $ROKU - Took profits ($42 calls) here, as well, albeit prematurely so - Will look to reenter trade at lower strike on PB. $IQ - Stopped out of long call call position, ATO. $HUYA - Had pulled my trailing stop... Not a swell move, obviously... May add to position, EOD, if VWAP holds - It has bounced off the 20-day...
86944T: @Sher $SBUX $ROKU $IQ $HUYA Did you see any news on $HUYA this morning. I lost my position on stop.
champ: ...
That is why I always post about entry-timing, entry timing is the first traders in. When you see a post on entry, you might think why...like on $LGIH $MTN $HA $WAB $OC $IQ $EXP $TSCO $GOOS $LULU $PLCE $KNX $JNUG $NUGT....these are a few of my entry- ...
champ: $IQ ...taking profits on 1/2.
coldevinc: @champ $IQ smart move.
champ: @coldevinc $IQ ---- Know real way to know, if it is smart or not. I'm taking profits on a #trading position and I'm still holding my #core position. The reason why is because of the unknown...and #risk-management is always in play....everyday.
bRobert: @zycouna $IQ $FXI $NTES $BILI $YY $KWEB $EEM $SPY $BABA $AAPL $BA $FB $CAT #PMI I'm not using TC2000. Just eye balling the 5d charts on yahoo, market watch etc
spmeyers: @Sher $IQ $HUYA HUYA is disappointing after Friday's move; needs to hold $20
Sher: $ROKU - Holding long Feb. calls (added to Fri.) and like today's reversal off intraday low - Looking for run into earnings on Feb. 20th. - Though EPS decrease predicted, analysts expect a revenue increase of 39% over prior year 4th. Qtr. - 20-day MA back above 50 and 8-day has held as support for the past 3 weeks - Short-term indicators pretty bullish. $IQ - Nice bounce off the 8-day MA - Added to Feb. call position - Due to report 2/5/19, A/C. $HUYA - Added to this one, on intraday PB, as well - Report 2-12-19 - Revenue projections are for 83% increase over prior year - Anticipating run into earnings.
champ: @Sher $ROKU $IQ $HUYA --- Nice turn on $ROKU, I don't see anything....still holding, this zig-zagger...still in $IQ also but looks to be resting it's legs.
zycouna: @bRobert $IQ $FXI $NTES $BILI $YY $KWEB $EEM $SPY $BABA $AAPL $BA $FB $CAT #PMI I am curious what you mean by a 5 day chart. On TC2000, a 5 day chart and a weekly chart appear equivalent. Eg. I can pick 4 day, then weekly, then 6 day. No 5 day selection possible.
champ: #Earnings-Runs, for profits ---- $IQ @ $19.95... this stock is up about 14%, in the last 3-days. This could be the start of an earnings run but as always... there is really know-real way to ever know that. I posted....that I would be swing trading st ...
CraigReynolds: @champ $IQ #Earnings-Runs #markets #more #unconfirmed #ER-runs #market-moving-news #risk- #major #always #positive #positive-news #both $IQ, in when you posted Wednesday worth watching. Thanks for posting your positions, watches and so on's. Unde ...
bRobert: @champ $IQ #Earnings-Runs #markets #more #unconfirmed #ER-runs #market-moving-news #risk- #major #always HUGE trading opportunity in $FXI related names leading up to and after the all clear sounds. Long runway to catch up. Relaxation of restrictions by the Chinese government in many sectors eg online gaming . are fueling many companies eg $NTES . $BILI $YY etc
champ: @CraigReynolds $IQ #Earnings-Runs --- Anytime... but all posts are only stock idea's. I will start posting, that a stock could make a ER run. Sometimes when a stock reports after the close....they might run right up to the close, the ones that investors think will beat. I watch all my stock positions very closely...daily.....and also the news flow. If a stock position starts to turn a little...in a positive market, I will take some profits off. I don't ever take any position for- granted...#ever, even if the stock is going into ER. Good Luck and let's keep an eye on it.
champ: @bRobert $IQ $FXI $NTES $BILI $YY ---- I agree and I'm watching this ETF very closely now and I'm also trading $KWEB and have been positing....but I did not swing because of the weekend but next week could be entries for these ETF's. The only news next week that China, will be reporting is there #PMI report on Wednesday. I will be taking a look at them again on Monday. LOL
bRobert: @champ $IQ $FXI $NTES $BILI $YY $KWEB #PMI $FXI . $EEM .were a step ahead of the $SPY turnaround. They were coming off a miserable year. -25% .
champ: @bRobert $IQ $FXI $NTES $BILI $YY $KWEB $EEM $SPY #PMI ---- The reason I'm using $KWEB, is because of the 53 holding in this ETF....and the 4 stocks that you listed, are on their list. I'm guessing that you already looked. I will probably just use $KWEB, now that I thought more about it...$KWEB covers all the large players. LOL
CraigReynolds: @champ $IQ #Earnings-Runs #ever I enter the ones I know and have been watching. I can only stay on top say 12. Anymore, I don't do very well. Would love to see your set up.
champ: @CraigReynolds $IQ #Earnings-Runs #ever --- 12 is plenty and you don't really need anymore than that in a trading account....in this type of market. You can always increase your positions size, with add-on....and add others, if you drop any of your current holdings. #Always need to stay with what works, for you.
bRobert: @champ $IQ $FXI $NTES $BILI $YY $KWEB $EEM $SPY #PMI I like $KWEB . The 5d chart is bullish C&H with a $45+ target with trigger. Many of the components similarly configured. eg . $BABA . $10 potential move to $170 . They report Wed and will be a market mover. Huge week for earnings . ....$AAPL $BA . $FB $CAT . and a few others . Should make for interesting trading.
champ: $IQ ...HOD....still working and is outperforming many names in the sector....maybe all. I have been posting and I added.
champ: $IQ...HOD
champ: $IQ...HOD....a little more positive news today....I'm still holding..
Sher: Bullish charts - All 3 back above VWAP: $BOX - 20-day MA back above 50-day - Early phase 3 - Up 2.38% - ER not until 2/27/19. $IQ up 3.88%, today - 8-day MA back above 20-day, but 20 & 50-day MAs remain inverted - Schwab has ER, Tues, A/C ... Earnings Whisper has ER, Feb. 5th., A/C - EPS Consensus is for $.65 to $.69 in losses - They typically sell off, hard, following... $ROKU up 6.3% - Stock has retraced roughly 30% since Dec. 24 bottom - Don't report until Feb. 20th. - Strong revenue projections. Holding long positions in all.
champ: $IQ @ $18.40....working...this could be a stock to watch.
Sher: $SFIX, $CRON, $DBX, $IQ, $SGMS, $ADNT, $OSTK, $CLVS, $KEM - 9:05 AM... "Upside movement in several underlying call options indicates further near-term gains ahead" (SSE news post)
Sher: $IQ, $HUYA - China leaders, today - Long $IQ...
traderbren: @Sher $IQ $HUYA - I took a spec trade in $IQ yesterday, and considered $HUYA but felt it was extended ....but as of today it looks like it will move higher.
Sher: @traderbren $IQ $HUYA - Ditto on $HUYA - Still watching for decent entry - General consensus is it's going higher... Analyst Actions: Goldman Sachs Upgrades China-based HUYA to Buy From Neutral, Cuts Price Target to $28 From $34 12:28 PM ET, 12/06/2018 - MT Newswires 12:28 PM EST, 12/06/2018 (MT Newswires) -- HUYA Inc.'s (HUYA) average rating among analysts is a buy, with an average price target of $31.
Robert1965: @Sher $IQ big buy feb 20.00 calls at .62 and .76 5000, each in 5 in 5 minutes last time 5000 was at 17.50 strike Feb at .84
kt4000: Sold $SQ great bounce over last 3 days. $IQ not trusting it took gains, sold $INTC flat..... added more $SDOW
kt4000: starter positions in $INTC, $IQ
Brian_M: Did some just say there is a China trade deal the Chinese stock reversed hard a few minutes ago... $BABA, $BIDU, $IQ
success: @Brian_M $BABA $BIDU $IQ big rebound in $DOW at 2:30
DrScience: @Brian_M $BABA $BIDU $IQ According to Benzinga, "Trump Says Will Have Dinner With China's Xi At G20 And Will Discuss Trade." Of course, his Twitter feed shows a -- well -- picture of 45 with the caption "Sanctions are Coming Nov 5". I can't wait for the movie trailer at the theater this weekend!
Brian_M: @success $BABA $BIDU $IQ $DOW Interesting $BABA is starting to roll over again. Pretty annoying when you have puts and the stock rallies almost $4 in 3 mins
Brian_M: @DrScience $BABA $BIDU $IQ Never a dull moment with him
champ: @DrScience $BABA $BIDU $IQ ---- What time was that Tweet..? Iran sanctions....Nov 5th. Something #bounced the markets.... the G-20 dinner is really positive news, for the markets, for sure.
Brian_M: @DAN $WYNN Another similar look for a 15 min squeeze was $IQ.Long calls from yesterday
kt4000: Picked up some $IQ for a day trade
rachel: ...
$IQ – Double Digit rev growth (50's to 60's%), but downtrend is pretty clear. This is death by 1000 paper cuts if you are holding it. No big buyers.
$HQY – Growth stock with really solid earnings growth! I would stick with ...
StockMarketMentor: A Price Alert has been triggered for $IQ iQIYI Inc.. Click here to view associated video clip: http://stockmarketmentor.com/stockanalysis.html?ticker=IQ&clip=104977
Sher: $IQ - Has a pulse, once again - Double bottom in process - 3% reversal off day's low...
Allen: @Sher $IQ I'd give it a few more days. Still needs to move above downtrend.
mgoodw: $IQ Any thoughts on this since it looks like a big wedge has formed?
bsafriet: @mgoodw $IQ avoid!
mgoodw: @bsafriet $IQ I had a feeling! Thanks!
kt4000: starter position in $IQ again
geotheo: #IPOs- IPOs expected to price: Vioma Technology ($VIOT) on September 24; Capital Bancorp ($CBNK), Entasis Therapeutics ($ETTX), SVMK ($SVMK), Arco Platform ($ARCE) and CooTek Cayman ($CTK) on September 25; Sutro Biopharma ($STRO), RA Medical Systems ($RMED), LAIX ($LAIX), Urovant Sciences ($UROV) and Arvinas ($ARVN) on September 26; Gristone Oncology ($GRTS) on September 27 IPO lockup expirations: GreenTree Hospitality (NYSE:$GHG), OP Bancorp (NASDAQ:$OPBK), Homology Medicines (NASDAQ:$FIXX), Bilibili (NASDAQ:$BILI) and OneSmart Internet Education (NYSE:$ONE) on September 24; Iqiyi (NASDAQ:$IQ) Unum Therapeutics (NASDAQ:$UMRX) and Genprex (NASDAQ:$GNPX) on September 25.
GOOSE: TRADES: $IQ STO 9/28/18 26.5 PUTS @.50 $ROKU BTO STOCK @70.30
rachel: ...
$IQ – Chinese, $NFLX, basing a while, BeG pattern Friday. Upside from here?
$SFM – No. This is in pullback mode. Has farther to fall before finding any reliable support.
$CGNX – Meh. Probably going a bit higher…but it&rs ...
bRobert: $MOMO . $60+ with move >$48. $IQ . W bottom target $39 if > $32.50
champ: $CQQQ $KWEB $IQ.....maybe from this level...but know way to know.
Visit the Trading Forum to join in the discussion.
| | |
| --- | --- |
| Stock Price | $USD 22.88 |
| Change | 0.57% |
| Volume | 3,395,700 |
Request Video of IQ
Already a member?
Sign in here.
Earnings
November 5th, 2020 - 2020 Q3 Earnings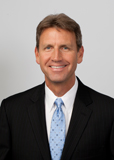 Dan Fitzpatrick
Stock Market Mentor gives you EVERYTHING you need to succeed in the market; all in one place. How easy is that? Dan Fitzpatrick and his elite community of traders share trading ideas, strategies and much more. Dan Fitzpatrick--a world class Technical Analyst, trading coach and regular CNBC contributor--gives you access to all of this with a 30 day trial membership for just $7.77. Get started TODAY and start trading better TOMORROW with the following premium content:
Nightly video Strategy Sessions with a game plan for tomorrow
Got a stock you want Dan to look at? Just ask.
Patent pending video alerts instantly delivered to you when one of Dan's trading signals is triggered. This is not your typical price alert. This is a short video explaining the action you need to take to make money. No more "Woulda, coulda, shoulda"
Access to over 73,800 stock analysis videos
Access an ever expanding library (73,800) of educational videos that will save you time and make you money
Join a team of friends and traders that have one thing in common; a burning desire to succeed.

Become a Member Today!
Gain immediate access to all our exclusive articles, features, how-to's, discussion group and much more...
Satisfaction Guaranteed!
Your Stock Market Mentor membership comes with a 30 day, no questions asked, 100% money back guarantee!