Kulicke and Soffa Industries Inc. (NASDAQ:KLIC)
Bands Volume 200 SMA 50 SMA 20 SMA Videos Alerts Articles Events

vfr777: $KLIC Held the 50 day and today making a move above the 20day. Buying in with a small position.
spmeyers: $KLIC may be holding the 50-day; had blowout earnings a few weeks ago
woodman: $KLIC - 4th time testing this bottom of range area this year. Low risk here should it finally fail to hold.
woodman: ...
$KLIC (np)
$VSH (long; now wrestling the 200 day; probably will get a pullback to the middle BB area)
$DSPG (np)
$RDWR (np; cyber security stock that's turning around)
$OSUR (np)
$CLLS (np; done pulling back?)
$BLCM (np; Poppy's been in this o ...
woodman: $KLIC KLIC - they beat this one up on earnings for just a moment, then bought it back big time. I had been looking at it prior to earnings, but wouldn't buy it before. I saw it was down hard yesterday then didn't pay attention to see how it came back. It's been on fire since 2 PM yesterday.
Tim S: Notable earnings before Tuesday's open $AAL, $AHGP, $AKS, $AOS, $APD, ARLP, $AVX, $CHKP, $CIT, $CMCSA, $DD, $DHI, $DHR, $F, $FCFS, $FMER, $GLW, $HMST, $HRS, HUB.B, $IIVI, $ITW, $KLIC, $LXK, $NEE, $NUE, $OSIS, $OSK, $PCH, $PFE, $PHG, $PII, $PNR, $RDWR, $TROW, $WAT, WRLD
steve71: $KLIC "Barron's Bump" to $13.25 when the October 14 issue suggested that the cash rich company could be an activist target. Gapfill resulted in retreat back to $12. Recovering to $12.17 now, peeking above the 50 dma. Nice, but volume nothing special.
Tim S: Notable earnings before Thursday's open $AAWW, $AEE, $AES, $AMCX, $AMRC, $AMSC, $ANSS, $APA, $APO, $ARQL, $ATK, $BCE, $BDBD, $BKCC, $BR, $BZH, $CBB, $CCO, CMLP, $CNK, $CNQ, $CNSL, $COTY, $CPN, $CQB,DYN, $EOG, $FCN, $FLO, $FLY, $FNP, $FSYS, $FUN, $FUR, $FWLT, $FWM, $GLP, $GOLD, $GTN, $HII, $HNT, $IGT, $IRC, $IT, $JRCC, $KIOR, $KLIC, $LNT, $LRN, $MFC,MLM, $MT, $MWIV, $MWW, $NVAX, $NWN, $NXTM, $RDN, $RGEN, $RGLD, $ROK, $SFUN, $SMG, $SNI, $SSYS, $STWD, $THI, $TICC, $TK, $TTI, $TW, USAC, $VC, $VNDA, $VTG,WEN, $WIN, $WLK, $WMC, WWAV
Tricia: Earnings before:AKS, ARLP, $ASH, $BSX, $BTU, $CIT, $CP, $DHI, $EDU, $EMC, $F, $GLW, $GNTX, $HOG, $HRS, $HW, IP, $ITW, $JBLU, $KLIC, $LLY, $LXK, $NEE, $NUE, $PFE, $PHG, $PII, $PNR, $TROW, $TUP, $TYC, $VLO, $WRB, X
sgr606: @scorpino, $KLIC, where is resistance and what would risk/reward be if support is 11.49ish?
sueinvenice: JOKE, NEW IDEAS: $S, holding steady. might start position. added to: $QCOM, $KLIC, $RVBD, $ARR (thanks again @dana!).
robertj: $KLIC ---- @Golf77 How is it looking this morning, it is the first down on the open in a while. Long at 12.00, just put a stop in at 11.50, do you think it is too tight of a stop. Thanks
Golf77: $KLIC @Robertj still in good shape. Overall market bringing most down. I your stops where they are you might want them a little lower at 11.25 which is 5/26 low. good luck still long.
Golf77: $KLIC Phase III. Looks sweet..... Flag and Post. ready to add another post. $LONG and adding here
Miki: $KLIC - break-up continue 3rd day
ako: RTEC- @Aragorn Thank you for welcome, Well I don't know what to say but I was watching B/Band sqz (learning form @DAN) NVAD, $KLIC, RTEC... and $RTEC could be next NVAD?
Golf77: SEMI Plays. $BRKS RFMD $KLIC TQNT $TER NXPI @Dan's VLTR. All should run to earnings. Consider a few here.
circlem: Top 10 Fastest-Growing Semiconductor Stocks: AUTH, AATI, $NVEC, $SPRD, $TSRA, $KLIC, $CEVA, $CREE, $TER, RBCN. We already know what $CREE has done. Might be a few other gems in this list. Pay attention to SPRD. Looks to be in long volatility #squeeze on daily. Weekly chart shows upside expansion. Happy hunting.
Chamaco: $KLIC - breaking out of an inverse head shoulder on the weekly chart. The neck line down sloping mirroring the 200 week $MA (so breaking above the 200 wk $MA as well). This company has very little debt, and just announced strong earnings last week with an increased outlook. 52 week high was $6.68 set in September, until today it tagged $7, and now has pulled back a bit. It has been a good performer the last two weeks in a weak market, based on earning results. Worth a look for a longer term hold. Will look for an opportunity to add to my holdings.
joanie: ...
AIRV AIZ $AMSF BECN $BRO COST $ELNK PROJ RX SJI $AAWW ABMD $AFFX AGN AIPC ANF BIG BR CELL CITP COGT CSCO $DBD DCTH $DMND DW $ENS ENTG $EQR ERII $GHDX GPS $GTXI GXDX GYMB HOMB $HPY ISLN $IVC JACK $KLIC KNL $M MANH MEND MKSI $MMS NCR NDN NEWP $NUS ODS ...
Poppy: Stock screen, joanie I got $EQR - it reported after market wednesday, with 60% rise in revenue, so the pop. $KLIC - Wall street reported that "non-GAAP $EPS of 29 cents a share crushed the Street view at 13 cents". $AFFX - did the same - huge earning that topped the forecast. @poppy
Bobo: $KLIC Hi @Dan, Take a look at this puppy more then 5 x's avg. daily volume of 4,249,089 & the stock moves .50. Does this mean the stock is being aquired? Thanks. @Bob
ML237: 4G infrastructure/Smartphone tech plays I would appreciate a second set of eyes on a basket of tech plays focusing on suppliers to 4G infrastructure/smartphone that I am building into this summer. Most of these I have squandered and was into before the H&S play that got me out of everything. I missed the rally in most of them this week so looking for Breakout points as well lower entry points. Team, @Dan would like to hear your thoughts on any of the following: $OVTI, $STAR, TKLC, $SPIL, $ADTN, $ATML, $ARMH, $AMKR, $AMAT, $CIEN, $CRNT, $TQNT, $TER, $TSYS, $CY, $ONNN, $RFMD, ATHR, $BRCM, $KLIC, $KLAC, $ASX, .
Visit the Trading Forum to join in the discussion.
| | |
| --- | --- |
| Stock Price | $USD 21.31 |
| Change | 0.52% |
| Volume | 236,299 |
Kulicke & Soffa Industries, Inc. designs, manufactures and sells capital equipment and expendable tools used to assemble semiconductor devices, including integrated circuits, high and low powered discrete devices, LEDs, and power modules.
Request Video of KLIC
Already a member?
Sign in here.
Earnings
November 13th, 2018 - 2018 Q4 Earnings
November 19th, 2018 - 2018 Q4 Earnings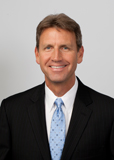 Dan Fitzpatrick
Stock Market Mentor gives you EVERYTHING you need to succeed in the market; all in one place. How easy is that? Dan Fitzpatrick and his elite community of traders share trading ideas, strategies and much more. Dan Fitzpatrick--a world class Technical Analyst, trading coach and regular CNBC contributor--gives you access to all of this with a 14 day FREE membership. Get started TODAY and start trading better TOMORROW with the following premium content:
Nightly video Strategy Sessions with a game plan for tomorrow
Got a stock you want Dan to look at? Just ask.
Patent pending video alerts instantly delivered to you when one of Dan's trading signals is triggered. This is not your typical price alert. This is a short video explaining the action you need to take to make money. No more "Woulda, coulda, shoulda"
Access to over 58,800 stock analysis videos
Access an ever expanding library (58,800) of educational videos that will save you time and make you money
Join a team of friends and traders that have one thing in common; a burning desire to succeed.

Become a Member Today!
Gain immediate access to all our exclusive articles, features, how-to's, discussion group and much more...
Satisfaction Guaranteed!
Your Stock Market Mentor membership comes with a 14 day, no questions asked, 100% money back guarantee!