Eastman Kodak Company Common New (NYSE:KODK)
There are currently no videos for this stock.
To request coverage of this stock, please click the green request video box on the right.
Bands Volume 200 SMA 50 SMA 20 SMA Videos Alerts Articles Events

AdrenalineTrade: $KODK seeing interest today in a big way
Pokersmith: $KODK another one...WSB crew
champ: @Pokersmith $KODK --- #News and High short interest....
Bwhitty: Ugly $KODK moving pre-market off some news.
Bwhitty: @Carver Hey I am not alone. I do not momentum trade these. All though this is starting to shape up as a better long term trade. Talking with $KODK about a contract. I have another sell order standing at .019, almost did it today.
Bwhitty: $KODK adding small to my long here. low volume to 50 day after its been feisty lately.
Bwhitty: $ADBE in from below, looking for strong hourly volume to add. $VEEV slow moving break to new highs watching for volume above 320 $OLED watching back through 20 day. $KODK starting to behave different. Watching for volume for quick trade.
Bwhitty: $KODK Some kind of really ugly C&H trying to form on daily. Weekly breakout with confirmation above 14. $XPEV crazy volume at end of day. Watching for break through 20 day. $CRSR tried to recover but not great after hours, watching back through 45 on volume. $ADBE Big boy near a number that matters 500 $NIO follow through for breakout at above 64.50 $F Earning not till 4/26 and could be around 14 here soon. watching break of 12
Bwhitty: $KODK Everything is business as usual until it's not volume above 11.60 could make for a nice trade.
DBones808: $KODK MASSIVE VOLUME announced deal with $MSFT
GOOSE: A TRADE: $KODK STO 2/5/21 17.0 CALLS @1.00 May cover.
issues: @DBones808 $KODK $MSFT Did D'Bones D'Buy any?
Bwhitty: $JD going to gap up, why I use starters, watching volume or health PB to add. $DDOG Still undecided. Churning to stay above averages. Wedging. $XPEV holding averages, watching 54.65 with volume for a add. $LMND alert watching volume today. 156.88 $CRSR $FSR Low risk starters with tight stop. $F Volume at 11.50 for possible quick trade. Selling more Feb calls up there. $KODK volume back through above 10 and 10.50 would mean its up to new tricks with 50 day trying to move upward.
champ: $RAD, the high was at $32.48, so I had to take this stock off for a much need rest, wore this stock-out, the same with $SDC at $16.00, game over, I won. $KODK, everything is about timings, for sure...$NOK
Pokersmith: @cp Maybe $NOK or $KODK
champ: $KODK, +30%, RHRN...this is another trade that is working
Babutters: @Ilovegolf $AMC yes, and another notable stock pushed on WSB. Same with $BB and $KODK.
ScottT: Amazing stuff. $GME halted @ $72.82 The stock is screaming. Thinking back to $KODK.
Bwhitty: $KODK big volume again, been building a long from the bottom, its breakouts have trouble holding, but this looks positive here.
Babutters: @Bwhitty $KODK just in time for my calls to expire tomorrow. 😂😂
Bwhitty: @Babutters $KODK Ahh I hate that, happened to me with $RKT this year.
Bwhitty: $AUTO broke 3 after hours, looking for support at 3 to add. $DADA possible swing entry this morning fir a ride back to 60. $KODK holding a swing watching 9.35 to add. $PLTR keeps trying will add at break of yesterdays high or 28 on hourly Volume. $NET 82.50 on volume.
Bwhitty: $KODK volume building with downward line at HOD. Coming off a clear support level.
Bwhitty: $KODK and there it is.
Bwhitty: $KODK watching at VWAP coming out of lunch.
Bwhitty: $KODK Big volume came in at the end of lunch.
champ: @Bwhitty $KODK @ $9.85 --- There was News the other day on 12/10, that they have expanded there work with $MSFT and that News was confirmed by $KODK. I have a position and I added a little. I would like see a little M&A, maybe with B. Gates, that would be nice.
Bwhitty: @champ $KODK $MSFT I added to a smaller long that day. Started a day trade on this interim flag here looking to see if volume comes back in.
champ: @Bwhitty $KODK $MSFT --- You know,...I have to believe a company like $KODK, with all of their great past history, that something is on the way, when anything positive happens, there won't be any good entries. Is why I'm holding my position, so I added. ~~~~~ Just one of the greatest companies of all time, from the Past, that really does need some type of good News, of any kind, the U.S. would love to hear something. KODK is family member, of all Americans.
joelsg1: @champ $KODK $MSFT Was. Used to represent them back in the Day. Handled film processing disputes, esp. with film makers, copying machines and even a small silver extraction business from holes in their 16mm movie film. Been to dreary Rochester multiple times.
champ: @joelsg1 $KODK $MSFT --- Yes the past, I was at a company that had many Cable Cities, TV-Stations and Radio-Stations, film processing, copy-machines, Printing dept., Mail room, processed film all day long. ....I remember Bob Hope, the owner would always bring him by and he would alway say, you see this young guy, his name is Champ, he run this department...and then Bob Hope would say, Yes I met him last time,.... please take care of your boss, because he's getting old.....
Bwhitty: $KODK interim flag action still tight.
sweeper240: $KODK no wrongdoing... wished I had held over weekend but it just seemed too risky... possible 59-minute trade?
Bwhitty: $TSLA $KODK looks like I will have these two pulled up at the open. 607.80 & 14.88
Auto: $KODK short from the top Working added
Auto: $KODK 59er short still working
Bwhitty: $KODK stopped out. Was looking for 12.50 area to hold.
Bwhitty: @Auto $KODK May keep working too, volume favoring that direction at this point.
Bwhitty: @Bwhitty $KODK Fidelity says not enough shares to short 🤨
Bwhitty: $GME $KODK $DKNG short list for a quick move this AM. If $KODK can break through 50 day it may catch some attention.
sweeper240: $KODK now well if you don't mind getting in just below the 50 SMA... so maybe not now but watch
Bwhitty: @sweeper240 $KODK Hey Thx for the volume alert 👍
ScottT: @sweeper240 $KODK Any news driving that move?
sweeper240: @ScottT $KODK "Recently, Eastman Kodak Company joined a global consortium of energy storage industry leaders to support advancement of lithium-ion batteries. Last week, that consortium announced a memorandum of understanding with the Townsville City Council in Australia to investigate the viability of building a 15GWh battery manufacturing plant there. Through its work at Eastman Business Park, Kodak will provide coated anode and cathode electrodes and cell manufacturing." "Once up and running, the facility would produce either 250,000 car batteries per annum (up to 400kms range) or one million home battery units or support 300 microgrids to power small towns."
joelsg1: @sweeper240 $KODK Last scam was Peter Navarro inspired pharma, completely bogus, now it's batteries? Quoting ESPN, "C'mon man".
Margi1983: @sweeper240 $KODK This news release is dated May 1, 2017 on the Kodak web site so it is not new news. https://www.eastmanbusinesspark.com/news/battery-development-at-eastman-business-park-key-to-kodaks-role-in-consortiums-international-project
sweeper240: @joelsg1 $KODK HMM my apologies I didn't research this myself and I wasn't aware of the connection to Peter Navarro and I need to do some research :/
Bwhitty: $KODK looks like it wants to test 50 day.
Bwhitty: @Bwhitty $KODK Anyone have any news I got nothing?
indigo1948: @Bwhitty $KODK - checked and found no news.
sweeper240: $KODK looking interesting
champ: $KODK, in play today, CEO Jim Continenza Tweeted, that he will be interviewed by #WSJ-TeckLive at 2:20 ET. Teasing that he will be laying out Kodak's transformation story. Still holding my swing and I did a Spec-add.
Ajax4Hire: @DBones808 $TSLA I got me some $TSLA yesterday at $443. Both long-term holding account and short-term trading account. Covered-Call: Sold this Friday-expire $460 call for $4.60(1%) now, $17(3.8%) later. Long-term because $TSLA is a (word-that-means-future-not-past-example-from-2000s-like-$GOOGL-not-$KODK-Kodak) company. I don't know what that word is; just know the idea.
Jim88: $KODK big pop
Bwhitty: @Jim88 $KODK Looking for a ride to 12 or 60 😊
GOOSE: Expiration Friday, 9/25/20, all expired worthless, ** Denotes covered option. No "s" after "CALL", indicates one option. $KODK 11.5 CALLS STO .75 $KODK 12.0 CALLS STO .65 $KODK 12.5 CALLS STO .50 $OSTK 74.0 CALL STO 3.60 $OSTK 76.0 CALL STO 3.10 $VMW 141.0 CALL STO .70 ** $AAPL 115.0 CALL STO .87 ** $DKNG 52.0 CALL STO .58 ** Looks like stock is going to be assigned. $DKNG 53.0 CALL STO .80 ** "" " " " " " Have a great and safe weekend everybody, and where it applies, a great Holiday. ;>)
GOOSE: A TRADE: $KODK STO 9/18/20 11.5 CALLS @.25 Expires today.
JosephM: $KODK in small from under $9 two days ago. Wanted to add yesterday but was hesitant and then didn't want to chase. Just holding.
champ: $KODK, HOD, up 13%.....
champ: $KODK, @ $9.25, HOD...Day-2, still working. The new #Eastman-Kodak.
VenkatS: $KODK moving higher
VenkatS: $KODK any thoughts on this one?
champ: @VenkatS $KODK ....on Volume, on the 5- minute bars, looks like new swingers,..... shorts are also moving off......
champ: $KODK, still working and with-out any price-spread.
issues:
champ: $KODK, positive News and I'm still holding my large spec position, this looks like the stock is going to have another bounce. The #News is.... a panel finds that they were cleared of any wrong doing. A loan deal was turned into shares, it appears that No laws were broken, per the #WSJ, take a look.
mercury6s: $KODK ..halted
GOOSE: EXPIRATION FRIDAY, 9/4/20, all options listed expired worthless, all uncovered except where noted with an *. $WKHS 19.0 CALLS STO @.78 $VMW 150.0 CALL STO @1.85 $VIAC 29.0 CALLS STO @.50 $OSTK 105.0 CALL STO @5.00 $MS 54.0 CALLS STO @.52** $KODK 6.00 PUTS STO @.70 $CZR 45.0 PUTS STO @.85 $CZR 51.0 CALLS STO @.90 $AAL 14.5 CALLS STO @.31
mercury6s: @GOOSE $WKHS $VMW $VIAC $OSTK $MS $KODK $CZR $AAL ..nice work
Herb: @GOOSE $WKHS $VMW $VIAC $OSTK $MS $KODK $CZR $AAL You're knocking the pond dry!
VenkatS: @GOOSE $WKHS $VMW $VIAC $OSTK $MS $KODK $CZR $AAL Nice work! Let me know next time you sell options. I have sold TSLA dec 2019 100 put for $2.0.
Moxie: $KODK Moving up from 50DMA, Current position, set stop just below 50DMA
champ: @Moxie $KODK --- This is a Spec-hold and wait...#Hope-Trade, I'm holding from below.
Moxie: @champ $KODK #Hope-Trade Yes indeed!
Wolf: $KODK Up 70% at one point PM. May be a setup for a quick trade to short side. Dangerous.
champ: $KODK, +31%..real nice move in the AH's...see the News, and D.E. Shaw disclosed a huge stake, out 70%.. took profits, off of my low entry post. Possible add-back....
SHUDAG: @champ $KODK Took this trade with you a few days ago! Nice work.
champ: @SHUDAG ---$KODK, good work, really nice move... because we had a great entry. It pays to watch #Forum-Posts...and all need to have different #types of Watch-Lists, and this was on a #Spec-Trade watch-list,...always watch for low entries...because even a Spec position can pay-off, with the right type of #low-entry, with the right type of plan, No-Plan=No-Profits.
champ: $KODK, @ $6.00....LOD entry was around $5.66. The negative news is now all Out. What is going to happen next, hard to know what traders are going to do. However on any positive News, I know what will happen, this stock will have a real nice move.
GOOSE: Option Expiration, 8/28/20, all expired except as noted, * denotes a covered call. $CC 21.5 PUTS STO @1.74 BTC @.60 $CC 22.5 PUTS STO @2.26 BTC @1.05 $KODK 7.0 CALLS STO @.70 $KODK 8.0 CALLS STO @.67 $KODK 9.0 CALLS STO @.54 $OSTK 96.0 PUTS STO @1.00 $OSTK 118.0 CALL STO @4.00 $OSTK 120.0 CALL STO @6.00 $OSTK 121.0 CALL STO @5.00 $OSTK 125.0 CALL STO @6.70 $OSTK 130.0 CALL STO @7.10
Herb: @GOOSE $CC $KODK $OSTK again, nice work.
GOOSE: TRADES: $KODK STO 9/4/20 6.0 PUTS @.70 $KODK STO 9/4/20 6.0 CALLS @.70
CraigReynolds: @GOOSE $KODK I have been working this stock also.
Herb: @GOOSE $KODK Wonder how they're progressing towards becoming the next big pharma co?
CraigReynolds: @Herb @GOOSE $KODK Not sure how, but when you can sell premium for a buck or so every couple of weeks on a $7 stock, it is fun ringing the cash register.
GOOSE: TRADES: $OSTK BTO STOCK @114.00 Teeny $KODK STO 8/28/20 6.0 ITM CALLS @.70
GOOSE: A TRADE: $KODK STO 8/28/20 ATM 7.0 CALLS @.70
Herb: $KODK not going to be a major pharma, after all?
GOOSE: TRADES: $KODK STC STOCK @6.86 $OSTK STO 125.0 CALL @6.60 $KODK STO NTM 7.0 CALLS @.70 $OSTK BTO STOCK a little, @121.94
GOOSE: A TRADE: $KODK STO 8/28/20 9.0 CALLS @.54
GOOSE: A TRADE: $KODK BTO STOCK @7.29 $KODK STO 8/28/20 8.00 CALLS @.68 Covered
champ: $KODK, @ $8.00, new Spec trading position this morning. I have nothing, No-News...this is just a trade.
Carpe_Diem: @champ $KODK - I'm watching it into the close. I think there is a cat bounce here someplace.
champ: @Carpe_Diem $KODK --- Had one nice bounce today and I'm up and I'm going to swing #small.
Max115: $KODK Halted, Back in play?
scottrades: @Max115 $KODK Not my kinda trade. Too much drama imo.
Max115: @scottrades $KODK I agree.
GOOSE: EXPIRATION 8/14/20. All expired worthless. * denotes option covered. $KODK 11.0 CALLS STO @.49 $MGM 21.0 PUTS STO @.31 $MS 50.5 PUTS STO @.93 $MS 51.0 & 51.5 CALLS STO @.50.0 &.40, * Stock will be called away. $OSTK 105.0 CALL STO 3.10 $PLAY 14.0 PUTS STO @.35 $PLAY 17.5 CALLS STO @.55 $THC 28.0 PUTS STO @.55 $THC 30.0 CALLS STO @1.10 $THC 31.0 CALLS STO @.50 VIAC 26.0 PUTS STO @.46 VIAC 27.0 PUTS STO @.81
Herb: @GOOSE $KODK $MGM $MS $OSTK $PLAY $THC nice trades, Goose!
RiccardoB: @GOOSE $KODK $MGM $MS $OSTK $PLAY $THC Are these covered calls ?
Visit the Trading Forum to join in the discussion.
| | |
| --- | --- |
| Stock Price | $4.10 |
| Change | -1.68% |
| Volume | 348,672 |
Eastman Kodak Co is a technology company providing imaging for business. It provides commercial products and services in technologies including materials science; digital imaging science and software; and deposition processes.
Request Video of KODK
Already a member?
Sign in here.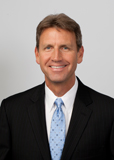 Dan Fitzpatrick
Stock Market Mentor gives you EVERYTHING you need to succeed in the market; all in one place. How easy is that? Dan Fitzpatrick and his elite community of traders share trading ideas, strategies and much more. Dan Fitzpatrick--a world class Technical Analyst, trading coach and regular CNBC contributor--gives you access to all of this with a 30 day trial membership for just $7.77. Get started TODAY and start trading better TOMORROW with the following premium content:
Nightly video Strategy Sessions with a game plan for tomorrow
Got a stock you want Dan to look at? Just ask.
Patent pending video alerts instantly delivered to you when one of Dan's trading signals is triggered. This is not your typical price alert. This is a short video explaining the action you need to take to make money. No more "Woulda, coulda, shoulda"
Access to over 90,400 stock analysis videos
Access an ever expanding library (90,400) of educational videos that will save you time and make you money
Join a team of friends and traders that have one thing in common; a burning desire to succeed.

Become a Member Today!
Gain immediate access to all our exclusive articles, features, how-to's, discussion group and much more...
Satisfaction Guaranteed!
Your Stock Market Mentor membership comes with a 30 day, no questions asked, 100% money back guarantee!