Eastman Kodak Company Common New (NYSE:KODK)
There are currently no videos for this stock.
To request coverage of this stock, please click the green request video box on the right.
Bands Volume 200 SMA 50 SMA 20 SMA Videos Alerts Articles Events

GOOSE: $KODK Is marching to a different drummer today.
woodman: $KODK - alert set for move above the 200 day.
GOOSE: $KODK Bullish engulfing, so far. FD I have short puts, and calls.
issues: @GOOSE $KODK I bought it! Thank you for the reminder. I think it's moving up to prior high at least. Stop in just in case at $10.3
GOOSE: OPTION EXPIRATION, 1/19/18 $EGBN 1/19/18 55.0 PUTS EXPIRED $EGBN 1/19/18 65.0 CALLS EXPIRED Closed @64.95 Whew! $NTNX 1/19/18 35.0 CALLS EXPIRED $KODK 1/19/18 10.0 CALLS EXPIRED Closed @9.95 Whew! Was a rush watching the MM's pining these stocks $KODK 1/19/18 12.5 CALLS EXPIRED $KODK 1/19/18 15.0 CALLS EXPIRED A safe and good weekend everyone.
GOOSE: A COUPLE: $KODK STO 2/16/18 7.5 PUTS @ 1.45 $UVXY STO 1/26/18 11.0 CALLS @.31 Alert: GAMBLING
mlgold99: @GOOSE $KODK Good morning Goose. I'm trying to learn options and I see you do what looks like a fair amount of them so if you don't mind, I am looking for some insight from you using this $KODK trade. If I'm understanding some of this, selling a call ...
GOOSE: @mlgold99 $KODK Hi, and welcome to the forum. Yes, when I sell a call I'm anticipating that the stock will go down, or at least not go above my call strike. When I sell a Put, I'm anticipating that the stock will not go below the put strike. When you see somebody doing a curious trade, you don't know what they have in mind. Sometimes it's obvious, and sometimes not. E.g., BTO Stock, and STO a Call, making it a covered call, and just looking to make the premium. Now my purchase yesterday of KODK STOCK, was for protection, as the price of $KODK was increasing rapidly, so to mitigate any losses on the CALLS, I BTO the stock. If you understand this, great, if something isn't clear, reach out to me again. Have a great & green day. GOOSE
GOOSE: TRADES: $KODK STO 1/19/18 10.0 CALLS @.95 RISKY. Not for the risk averse. $KODK STO 2/16/18 12.50 CALLS @1.10 Risky too!
mlgold99: @GOOSE $KODK Thank you so much for your welcoming words and response! I really appreciate it. I think I get the general gist of what you're saying but perhaps it's my lack of knowledge on how the covered call should work that's throwing me off. I cre ...
GOOSE: @mlgold99 $KODK As Rex Harrison said in "My Fair Lady", I think you've got it. ;>) Yes! That's exactly how it works. Try and do paper trades. This will give you experience in how to do option trades with real money. GOOSE P.S. I mostly sell options as you will notice.
mlgold99: @GOOSE $KODK Well would you look at that! I may not be getting my trades right (budump bump), but at least I'm understanding how they're SUPPOSED to work! Thanks for your feedback, help and suggestion re: paper trades Goose! I like the fact that options don't cost a ton of money and you can limit your downside. Of course, your upside is limited too but I think it's a fair trade-off. Best of luck in your future endeavors and I look forward to following your insight.
Junior1:
woodman: @Junior1 $KODK - what is there to say? The blockchain trade is completely irrational. Hot, fast, casino money chasing around the next bit of news of any company diving into the blockchain pool. There is no thought being given to how the companies will fare in the long run or, hell, in a week, much less serious study of or differentiating between companies. And all these me-too companies are racing and stumbling over themselves and one another to call themselves a blockchain company.
grcjr: @woodman $KODK - irrational exuberance? How many will still be with us the end of 2018?
Junior1: @Junior1 $KODK i thought the Premium sellers in this crowd would have jumped all over this.
woodman: @Junior1 $KODK - this craze is nutz. Some will be the winners, of course, but which ones? No one knows, particularly of the small, unheard of companies getting into the "game." With these rinky-dink companies, with lord knows what on their balance sheets, that woke up one morning and changed their existence from an iced tea company or biotech or a bankrupt photograpy company ,etc., to a "blockchain," it's game playing for fast finger traders.
GOOSE: A TRADE: I'm a sucker for $1+ option premiums. $KODK STO 1/19/18 12.5 CALLS @1.16 Stock @10.89 when I STO, now at 10.28. EDIT: Thanks to Junior1
GOOSE: ANOTHER $KODK TRADE: $KODK STO 1/19/18 15.0 CALLS @.45 Delta .23 to mitigate my previous exuberant trade in this name. ;>)
bigbartabs: @grcjr @DAN @Gary $KODK ... just a heads up, I'll be soon changing my handle from @BigBarTabs to BigBlockChain. I'm pretty sure it will positively effect my trading prowess.
Visit the Trading Forum to join in the discussion.
| | |
| --- | --- |
| Stock Price | $USD 21.85 |
| Change | -26.75% |
| Volume | 57,250,000 |
Eastman Kodak Co is a technology company providing imaging for business. It provides commercial products and services in technologies including materials science; digital imaging science and software; and deposition processes.
Request Video of KODK
Already a member?
Sign in here.
Earnings
August 6th, 2020 - 2020 Q2 Earnings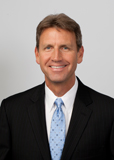 Dan Fitzpatrick
Stock Market Mentor gives you EVERYTHING you need to succeed in the market; all in one place. How easy is that? Dan Fitzpatrick and his elite community of traders share trading ideas, strategies and much more. Dan Fitzpatrick--a world class Technical Analyst, trading coach and regular CNBC contributor--gives you access to all of this with a 30 day trial membership for just $7.77. Get started TODAY and start trading better TOMORROW with the following premium content:
Nightly video Strategy Sessions with a game plan for tomorrow
Got a stock you want Dan to look at? Just ask.
Patent pending video alerts instantly delivered to you when one of Dan's trading signals is triggered. This is not your typical price alert. This is a short video explaining the action you need to take to make money. No more "Woulda, coulda, shoulda"
Access to over 72,500 stock analysis videos
Access an ever expanding library (72,500) of educational videos that will save you time and make you money
Join a team of friends and traders that have one thing in common; a burning desire to succeed.

Become a Member Today!
Gain immediate access to all our exclusive articles, features, how-to's, discussion group and much more...
Satisfaction Guaranteed!
Your Stock Market Mentor membership comes with a 30 day, no questions asked, 100% money back guarantee!