Direxion Daily S&P Biotech Bull 3X Shares (:LABU)
Bands Volume 200 SMA 50 SMA 20 SMA Videos Alerts Articles Events

JBed: $LABU small starter @ $105. Bounce off 21-MA.
bRobert: $LABU $IBB . Nibblers greeting light pullbacks. Bullish set up. Awaits trigger
bigbartabs: @champ $TNA ... I went to a full position $TNA a few days ago. Looking good. Also full positions in $TQQQ $SPXL $LABU. Half positions in $TECL $SOXL $XHB. And a 200% position in $UDOW. I always like going heavy when a ticker cups and starts to rise above the 200dma. The very best of risk points. I'll be out quick if it shows weakness. Weakness here and now would tell me that buyers aren't coming in with risk the lowest. That would be telling. All the best buddy...
bigbartabs: $XBI $LABU ... on fire. Low volume though. Not sure what that means really... but I'll take it.
bwcarnation1: @bigbartabs $XBI $LABU maybe low vol on big vacation time??
champ: $LABU @ $96....so far this is working...up around 5%....
bigbartabs: @champ $LABU ... I bought a half position yesterday... and planned to go to a full position this morning. But it took off so fast, I didn't get to. Now with a buy limit for the other half. Might have to raise it. Cheers buddy...
traderbren: $LABU - could be setting up for the next leg higher.
JBed: $LABU small position with a tight stop.
bigbartabs: @woodman $XBI #Biotech ... not sure either... but I bought a half position of $LABU yesterday, and its now up 8%. We gotta love volatility if we wanna play biotech.
champ: @JBed $LABU @ $101.90 ---- Nice #alert post yesterday...you had #Timing...I follow you in ...if the markets continues this move, this ETF should follow, we will see what happens...#Thanks!
JBed: $LABU started a position, looks kind of touch and go. Anyone else jump in this morning?
jnag698: @JBed $LABU - my position was called away last Friday. Waiting for more of a PB.
bigbartabs: $XBI $LABU $AGIO ... looks like AGIO is the biggest hit to this sector. I still have a profit in LABU... but not by much. I will likely sell it at break even if it fails again.
champ: $GUSH $ERX $TNA $SSO $SPXL and $LABU. all are working...but the Oil ETF's are the leaders...for me this morning...$LABU could have legs but that is always hard to know.
Gmoore: @champ $GUSH $ERX $TNA $SSO $SPXL $LABU Bought GUSH yesterday at $34.50, are you still holding this? What is your exit target or stop?
JBed: $GUSH $LABU $KRE started new positions this morning.
champ: $LABU @ $87.25...nice move... so far today ...has bounced $2 off the low....
bigbartabs: @champ $LABU ... I'm glad that I decided to close yesterday with a full position. At least I now know where my stop will be.
bigbartabs: $XBI $LABU... what's up with Biotech today? Went straight down at 11:00am EST.
woodman: $LABU - perhaps stupidly held this overnight on the theory that anticipation of ASCO is driving biotech higher.
champ: @woodman $LABU --- #Day-11 now......what is ASCO...??
woodman: @champ $LABU #Day-11 https://am.asco.org/ American Society of Clinical Oncology.
champ: @woodman $LABU #Day-11 ----Thanks...
bigbartabs: @woodman $LABU ... I'm there with you with a half position. I got stopped out of my full position on Tuesday. I'll likely go back to a full position if it pulls back to the Tuesday high.
woodman: $XBI $LABU moving higher out of a little stutter step yesterday.
champ: $TNA and $LABU ...both still working...might continue
woodman: @champ $TNA $LABU - I'm in LABU as well.
champ: @woodman $TNA $LABU ---- Great!....and I will just say ...that I'm not going to swing this ETF...this is always just a Day-trade, for me.....as you know, this is a really hard sector to trust.
woodman: @champ $TNA $LABU - quite true.
debeers: $SLCA-Woody right on the mark as always!! While $LABU is down $HAE, easy to hold, is up. So HAE, how are ya?
Spotdog: @debeers $SLCA $LABU $HAE Bloody well, thank you
bigbartabs: @champ @woodman $XBI $IBB $LABU ... I took a lot of profits yesterday, since everything felt to be getting soft. Glad I did.
bigbartabs: @champ $XBI $IBB $LABU #Lobbyist ... cutting drug prices... I can't remember the drug, but a couple weeks ago there was chatter about some drug that was a million dollars per dose. It reminded me of a skit on Rowan and Martin's Laugh In years ago... where a guy was selling apples out of his push cart on the sidewalk... for a million dollars each. When asked how he hoped to do that, he said "all I need to do is sell one".
debeers: @Spotdog $SLCA $LABU $HAE - Re HAE-I'm so glad,dog!
champ: $LABU ....up around $4....
champ: $LABU @ $90....still working from Friday's low ...off of my post ...up around $11 now...sure looks like it wants to continue this move.
stairm01: @shoredriver $OSTK Yes, I've been doing the weekly CC on $X and $LABU with excellent returns for a long time as well. It has boosted my portfolio. On Friday I hit an all time new high, and I'm real happy making money this way.
bigbartabs: @woodman $XBI $IBB ... I can't see what happened either. $LABU was falling out of bed fast, so I took profits. Whoops.
champ: @bigbartabs $XBI $IBB $LABU ---- The sector...had a little more news on FoxBusiness....
woodman: @champ $XBI $IBB $LABU - unless daytrading, it's noise.
champ: @woodman $XBI $IBB $LABU ---- Day -7 off of the low turn, that started on 5/3...I'm doing extremely well on this sector turn...but will it continue, I don't really know. I have been trading $LABU and doing extremely well but it is all about timing...yes, day trading. This is a great trading ETF, on news or any type of noise, that moves this ETF or any ETF.
champ: @woodman $XBI $IBB ---- To open-up discussions, on lowering drug prices, can't be negative because at this point...it is only proposals, that are being floated around now. However, #Lobbyist are working hard and are hammering just about everything. W ...
champ: $LABU....looks good...
JBed: @bsafriet $ABBV I would think that would tank the bio stocks, but I'm seeing same pattern in $LABU and $LLY.
champ: $LABU....very strong move going on here and it started 30 minutes ago....bounced around $4, on the President announcement...one of the reasons is...#Eliminating the #middle-man ....to help roll back drug prices...in the drug industry.
stairm01: @champ $LABU #Eliminating #middle-man CHAMP, you always come through. I own LABU and have been selling weekly calls against it over the past few weeks. Good money maker. I saw it take off at 2:16 and wondered what the heck. Couldn't find any news. You seem to find it always.
stairm01: $BLUE Benefitting also from the presidential announcement that CHAMP posted on below in $LABU
champ: @stairm01 $LABU #Eliminating #middle-man ----- Most all of the market news, that moves the markets...is on #FoxBusiness....you really do need to have it turn on because it does help on #Timing-Entries-for-Profits.
stairm01: @champ $LABU #Eliminating #middle-man #FoxBusiness #Timing-Entries-for-Profits Thanks Champ.
champ: @steve71 $XBI $AIMT ---- $LABU...still climbing....could continue
traderbren: @steve71 $XBI $AIMT - yep, gotta love the bounce back in $XBI, $LABU, $IBB. I jumped on June $IBB calls.
champ: @traderbren $XBI $AIMT $LABU $IBB ---- You always have to believe... what you see...look at the chart on $LABU....
champ: $LABU @ $86.40 ----I'm swinging 1/5th of my position...#Risk-On.
champ: $LABU....working...
champ: $SSO $SPXL $SSO $TNA $LABU $DJI @ 24,490 --- This is a nice surprise....now we will if it has legs. All the markets in Europe, closed up a little this morning.... Iran, could be on hold as they negotiate, for the U.S., might work and the markets seems positive...lets see if we can make some profits....keep it steady and easy....as we move higher.
champ: $TNA $SPXL $SSO $LABU ---- all HOD...now
champ: $TNA $GUSH $SPXL $LABU ...I'm holding these ETF's this morning...the markets need to hold this level now...$DJI 24,400....this could have been a add-on level, on that drop...??...but it is anyones guess....really need to level out and then push-up. $AAPL and small cap are hanging-in. #Refiners are also working..and I also added back my trading position to $AAPL, on the open. I'm Day-Trading these positions and I'm also still holding all of my swing positions that I have posting about. Plus these two ....$FANG and this lagger $LGIH, into earnings.
champ: $TNA and $LABU ..back-in both on the low turn...
stairm01: @BocaRick #market Higher than average volume in the following that I hold: $LABU, $NEWT, $WIN, $LADR
PJMR11: $LABU Watch this one. Down day in market has this down to under 71
PJMR11: $LABU Back down to lower 70s. NP
bigbartabs: $XBI $LABU ... Biotech... what do all my biotech watchers think here. Positive? Negative?
JBed: @bigbartabs $XBI $LABU Good question. It's still in a downtrend. Seems like a day trading vehicle at best.
Aragorn: @bigbartabs $XBI $LABU Potential H and Shoulders downward trend line if you connect the 3/13 high and the 4/11 high and todays candle which is an inside day forming. and need above that line to think about a long so set an alert for above that line and not before 50 over head could be resistance
champ: @JBed $XBI $LABU ---- At best...I agree.
bigbartabs: @JBed $XBI $LABU ... yes, charts are what they are of course... I was thinking and wondering more if the outlook for the business is favorable or not.
PJMR11: $LABU Approaching $80
PJMR11: $LABU Added. Now at full position. $80 seems to be resistance point.
bigbartabs: @PJMR11 $LABU ... it's also built a nice W pattern. Low risk. I have a half position... will probably look to add on Monday.
PJMR11: @bigbartabs $LABU I reduced to 1/2 position taking a 9+% profit. Might liquidate the other 1/2 position as I don't like holding this name over the weekend. Too much chance for big moves (plus or minus) at the open on Monday.
bigbartabs: @PJMR11 $LABU ... holding over night... here's how I look at it. Would you hold $XBI over the weekend? I would. LABU just x3 the move of XBI. The risk is the same for me. If XBI is a good risk... then I consider LABU the same. The other thing is... be sure to use the base ETF chart to make your decisions on the x3 chart. Note that XBI looks solid, above the 200dma. But LABU is not. But in the world of x3 ETFs... the major average lines can be very deceiving... and can lead you to bad buys and sells. At least that's what I've found over years of using x3 ETFs... FWIW... good luck...
PJMR11: @bigbartabs $LABU $XBI Thank you. Have a nice weekend!
PJMR11: $LABU Running
champ: $LABU @ $75....don't really know where in the hell this is going but it just bounced $4 and I'm long.
PJMR11: @champ $LABU I have been long with 1/2 position since $72.50. Will not add unless we see the 60s or 80s.
champ: @PJMR11 $LABU --- Yes, I saw your post yesterday...Thanks....but I was stop out on the high turn....ealier.
PJMR11: $labu. Looking at this closely.
PJMR11: $LABU In with small position at $72.50
JBed: $LABU @champ, you back in?
PJMR11: @JBed $LABU I am waiting until it gets down to the lows 70s FWIW
PJMR11: $LABU. Keep an eye on this one as it is now in the 70s. Looking low to mid 70s before starting a position.
traderbren: $LABU - could offer an opportunity here, but still below the 50dma. Long.
JBed: $LABU Back in long...with a relatively tight stop.
champ: $DJI 24,700 ---- Everyone just saw swing traders and Investors... just take a few positions....the move always...falls back like this and now we will see how it plays out going into the close....$LABU maybe we had entry at $80.45, we will see, what happens.
PJMR11: @JBed $LABU Still waiting for mid-70s
champ: $LABU ...watching closely now....
jnag698: @champ $LABU - Why ??? Is it going to do a trick? Sorry, couldn't resist.
champ: @jnag698 $LABU ---- No-problem...that was a alert post, just trying to help others...for me...the trick is always about #entry-timing....need to get it right....and it is looking pretty good or better RHRN....you see it....
bigbartabs: @champ $LABU ... I sold my half position. Looking weak. You might want to use the $XBI falling below the 50dma as a sell stop.
stairm01: @bigbartabs $LABU $XBI As stated over the last three weeks, I've been buying the stock and selling the weekly calls. Presently have the 87 and 88 strikes sold for nice profit. In the stock at $83 and $84 from Tuesday. All stock and options got called away last week.
champ: $LABU...I guess everyone saw entry, on this ETF and it bounced $2 off of that low, 35 minutes ago...and I just made a couple of $1,000 dollars...but I'm out now.
bsafriet: @champ $LABU nice trade @champ. I missed it, watching other things.
bigbartabs: @champ $LABU ... congrats buddy. Do you carry any long term equities? Or just day trade?
woodman: @champ $LABU - you made a "couple of $1,000 dollars" on a 2% gain, meaning you're buying/selling $100K of stock on your day trades, which you make an number of on multiple stocks each day?
shoredriver: @woodman $LABU Plus all the reading and research for the multiple voluminous posts...don't know how he does it......
champ: @woodman $LABU ---- If you flip a 1,000 share, the math is easy to do, on this ETF...for that fast trade....but timing is always the Key. Well..it is many, many times that number. I'm a full time trader....and this is a business that I'm running... I have....to have large accounts to work with. I'm a money manger, for all of my family accounts and friends but I'm not a professional because I don't charge management fees.
woodman: @champ $LABU - that's out of my league, and I have job and other things pulling me in many directions. I couldn't trade like that even if I wanted to ... which I don't.
jnag698: @woodman $LABU - Another option............Do a buy/write with a smaller amount of stock.
jwstich: @champ $LABU Thank you so much for sharing. What you are able to do is amazing.....at least to me. How do you find the time to do it?
Visit the Trading Forum to join in the discussion.
| | |
| --- | --- |
| Stock Price | $USD 63.99 |
| Change | -7.07% |
| Volume | 2,709,180 |
The investment seeks daily investment results, of 300% of the performance of the S&P Biotechnology Select Industry Index ("index"). The index is provided by S&P and includes domestic companies from the biotechnology industry. The fund normally creates long positions by investing at least 80% of its assets in the securities that comprise the index and/or financial instruments that provide leveraged and unleveraged exposure to the index. These financial instruments include: swap agreements; options on securities and indices; forward contracts; reverse repurchase agreements; ETFs; and other financial instruments. The fund is non-diversified.
Request Video of LABU
Already a member?
Sign in here.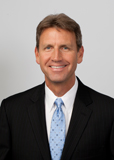 Dan Fitzpatrick
Stock Market Mentor gives you EVERYTHING you need to succeed in the market; all in one place. How easy is that? Dan Fitzpatrick and his elite community of traders share trading ideas, strategies and much more. Dan Fitzpatrick--a world class Technical Analyst, trading coach and regular CNBC contributor--gives you access to all of this with a 14 day FREE membership. Get started TODAY and start trading better TOMORROW with the following premium content:
Nightly video Strategy Sessions with a game plan for tomorrow
Got a stock you want Dan to look at? Just ask.
Patent pending video alerts instantly delivered to you when one of Dan's trading signals is triggered. This is not your typical price alert. This is a short video explaining the action you need to take to make money. No more "Woulda, coulda, shoulda"
Access to over 58,700 stock analysis videos
Access an ever expanding library (58,700) of educational videos that will save you time and make you money
Join a team of friends and traders that have one thing in common; a burning desire to succeed.

Become a Member Today!
Gain immediate access to all our exclusive articles, features, how-to's, discussion group and much more...
Satisfaction Guaranteed!
Your Stock Market Mentor membership comes with a 14 day, no questions asked, 100% money back guarantee!