MongoDB Inc. (NASDAQ:MDB)
Bands Volume 200 SMA 50 SMA 20 SMA Videos Alerts Articles Events

bRobert: $MDB going towards the old high Huge WEEKLY base One of my favorites long term 5/`13 cross on daily at $280 $TWLO $400 target 1 Higher long term Big weekly consolidation
Motorman: $MDB @bRobert Old fave, thoughts, breaking thru 50 week. BO/ PB in motion.Just reported.
bRobert: @Motorman $MDB Potential But i prefer $CRM ADDED yesterday
Motorman: @bRobert $MDB $CRM Thanks!
scottrades: Some #earnings for the week $APPS $CGC $ZM $CRWD $DOCU $AI $AVGO $BNS $SPLK $AAP $HPE $LULU $EXPR $CLDR $AMBA $STNE $TTC $GHM $MDLA $QTNT $CHPT $NTAP $DOOO $CIEN $MDB $LE $FIVE $SUMO $ESTC $DCI $DLTH $LX $NX $WORK $SMAR $TLYS $CTIC $SJM $ASAN $COO $PVH $ITI
bRobert: $HIMS continuation $18 $WIX heading to $280 Reversal $CRM pin action Many others with reversals $NOW $WDAY $MDB ......
Pokersmith: ...
In particular, he says that investors are losing their appetite for the fastest-growing, highest priced shares, with companies growing north of 30% down almost 30% for the year to date. Fast growers like Coupa Software($COUP) , Palantir Technologies ...
bRobert: @Pokersmith $ZM $DOCU $MSFT $COUP $PLTR $MDB $RNG $AI #BS $PLTR small W $22+ potential 50d ceiling np
bRobert: $MDB Looking to Add EXPECTED pullback from the 50d on first kiss from below Nice inv H&S pattern triggers with move ABOVE the 50d (a little bit above ) $400 target 1 $600 potential longer term Strong weekly base Under the radar A long term favorite Trading it from infancy Reports June $TWLO Same reversal but ABOVE the 50d Little pullback retest BUY the bounce $460 targt 1 $600 potential WEEKLY Reports May
bRobert: $MDB Speed bumps $320 - $330 for traders on route to $420 WEEKLY base Consolidating the monster move from $100 - $420 $700 potential long term $CRWD WEEKLY consolidation tightening Daily high base $250 WEEKLY C&H like $400+ long term $CRM $260 daily high base WEEKLY 350 - $400 potential
bRobert: $twlo $460 w target daily $mdb. $400+. with trigger above 50d $okta. Near top of range. Trailers. $400 . Long term with weekly breakout.
bRobert: $CVNA. Test of high . soon. Reversal $320/$400. Shorts. 33%. Long $GH. Reversal. $165. with. flag trigger WEEKLY. C&H. $300. potential. Long $CLOU. reversal. $30. with flag trigger Look around the space $WIX. daily Wedge. larger CUP. $480. potential $340 with wedge trigger Look for. 5/13. ema bull cross. daily. WEEKLY. is. very. bullish. C&H. like. breakout. Retest Bounce off 20 w. Long a small partial. Others. $TWLO. reversal. $440 to start but. $600+. WEEKLY. C&H. potential. $MDB,$WDAY. . others A rotation is coming
Frenchsvw: @bRobert what you think about $MDB after there report last night ????
bRobert: @Frenchsvw $MDB Long term very bullish Short term cautious until higher highs and lows form
Frenchsvw: @bRobert $MDB thank you sir 😁
jonwest88: $MDB reported, stock moves a little up and little down. Holds on to today's gains up over 8 % not including another 2% of after hours noise
goldsheld: @bRobert $MDB Would you buy MDB here?
bRobert: $MDB Looks ready for a ZIG. $500. high base target 1. Look for a bullish 5/13 Ema cross to enter. WEEKLY C&H. $700 potential
bRobert: $CRWD $ZS $OKA Bounce off lower channel WEEKLY very much intact after this fire drill $MDB same $600/$700 targets $TWL0 $700+ WEEKLY IS STRONG
bRobert: $WIX strong Rip your face off rebound $450 $OKTA $ZS $CRWD $TWLO $DOCU $NVDA $MDB Strong weekly HIGH targets
bRobert: $CRWD. $ZS. $OKTA. $DOCU. $WIX. $NVDA. $WDAY. $MDB Great employees. for. spectacular long term gains. Filthy ones. $MDB. $500 -$700+ targets. One by one $NVDA. $1000 The rest. $450
bRobert: @wanda1616 $CRWD $ZS $OKTA $DOCU $WIX $NVDA $WDAY $MDB Yeah. Yes. Owners of these are going to need a good scrubbing. with plenty of soap
bRobert: $MDB. really. under appreciated. $500 - $520. sooner than later $600 - $700. longer. WEEKLY. C&H. 75% upside. is. crazy. after such a move 100%. in. 3+. months. Long
bRobert: $MDB. Bounce off. 20d. ADD. really. moving. $500. sooner than later with. nh. trigger.
wanda1616: @bRobert $MDB i need more money
bRobert: @wanda1616 $MDB ;). Create a seal team of top. employees. Not everyone makes the cut.
bRobert: $MDB Look for the 20d to hold and add with bounce Targets $500 - $700 really Huge winner getting huger
bRobert: $WIX WEEKLY MMP in motion STRONG VERY Again, long term hold $DOCU Another WEEKLY C&H pinch $450 What's with a/l the $450 targets? coincidence? I think not $TWLO WEEKLY C&H breakout $600 - $700 $MDB WEEKLY C&H breakout $700+ GREAT EMPLOYEES
bRobert: $MDB Add with stop < 20d $500- $700 potential targets VERY strong WEEKLY C&H breakout that has expanded Long from well below $OKTA same Stop < 20d $CRWD same $400/$450+ STRONG WEEKLY C&H Long from $90
bRobert: $MDB $18+ swing on pb bounce STRONG WEEKLY = STRONG BOUNCES on pullbacks One of my favorite clouds $600 - $700 potential
bRobert: $MDB pullback Watch for the ......................BOUNCE $500/$600/$700 targets Huge winner already Far from done
bRobert: $HUBS Earnings Breakout to nh. ( new 52 week high list ) Weekly c&h. With $700. Potential 40% upside Look for pullback bounces. Note the fresh WEEKLY bullish MACD cross. Np $MDB. Huge winner seems to be gaining strength. Powerful daily/WEEKLY C&H breakouts. Targets continue to ese worth cup expansion. Now $600/$700. Daily and weekly potential targets. Long term hold. Why would I try to actively trade it?. I have a greater chance of messing up a good thing timing exits and entries on a stock that clearly on a mission higher.
bRobert: $OKTA WEEKLY I often compared it to $MDB pre breakout Following the same flight path higher STRONG WEEKLY C&H base breakouts $OKTA still early No in flight service yet $MDB monster $700 potential 70% after close to 300% run Still long Why wouldn't I be ?
bRobert: ...
The higher market volatility can make daily charts noisy. The WEEKLY. filters out the noise and you see the big. picture. Whales, the big money that moves stocks is seen in this time frame. The true course of the stock is clearer. Many. here ...
bRobert: @bRobert $GH $NVDA $CRWD $ZS $MDB $DOCU $GBTC $RIOT $GOOGL $AAPL $SWKS Add $MANH. Still moving. $GH. $OKTA. Still a ways to go
jwstich: @bRobert, @DAN, @ scottrades $GH $NVDA $CRWD $ZS $MDB $DOCU $GBTC $RIOT $GOOGL $AAPL $SWKS Very good point raised by @bRobert. What do you think is the minimal time needed for a valid C & H pattern? 2
Tcghlt1974: @jwstich $GH $NVDA $CRWD $ZS $MDB $DOCU $GBTC $RIOT $GOOGL $AAPL $SWKS this is a good question
bRobert: @jwstich $GH $NVDA $CRWD $ZS $MDB $DOCU $GBTC $RIOT $GOOGL $AAPL $SWKS
My short answer is that almost any pattern is valid if if behaves accordingly. Many what I call a C&H. are C&H LIKE and exhibit a bullish price action that is trada ...
jwstich: @bRobert $GH $NVDA $CRWD $ZS $MDB $DOCU $GBTC $RIOT $GOOGL $AAPL $SWKS Thanks for your well reasoned reply. I really am amazed that you have a job and manage to be here as well. Good on you my friend.
bRobert: @jwstich $GH $NVDA $CRWD $ZS $MDB $DOCU $GBTC $RIOT $GOOGL $AAPL $SWKS My pleasure and thanks for the good questions I have been unusually active on the forum. Work volume has not returned to pre Covid levels yet. Last Spring I was AWOL for months
ProfMike1: @bRobert $CLOU $WIX $MDB $WDAY $OKTA $ZS $CRWD Anybody want to venture why ZS is the laggard out of the group?
bRobert: $MDB nh STRONG stock $600 target 50% upside left after 100% move in 3 months $TWLO Breakout to nh EXPECT the expected A pullback retest BUY the bounce Targets $500 - $700 Really $WIX Close to a WEEKLY breakout ADD on pullback bounces > $300 $450 long term
bRobert: @champ $ZM MAny in the sector are working well Don' throw the baby out with the bath water eg $MDB
bRobert: $MDB many posts STRONG WEEKLY chart is the draw from well below Daily C&H breakout Retest ............BOUNCE $200 base $410 handle $600+ measured move target 50% upside in this monster LOOK at the WEEKLY and see how long it consolidated sideways after the move from $100 - $250 Almost 6 months then breakout $250 -$400 and HIGHER Many here get frustrated with this sideways consolidation Don't Set alerts to draw your attention to an impending breakout Buying the stock right after big runs and expecting more of the same without a rest is unrealistic Examine the trading patterns of your stocks in multiple time frames and get in synch Special shout out to the frustrated $NVDA $AMD Rally Abstinence Club
mopick: @bRobert $MDB $NVDA $AMD, holding $NVDA, am one of those frustrated longs. Love the company & it's future prospects, has gone nowhere since November. Hopefully, as their earnings approach this stock will wake up.
Ajax4Hire: @mopick $MDB $NVDA $AMD Yes, $NVDA can be frustrating. I own in long-term account since beginning of year. Also own in Trading account, been selling calls for 3% gain in 2021. Am long-term bullish on $NVDA as AI play.
bRobert: $CLOU Breakout Pullback retest Look for a bounce in the group Top down approach HIGH UPSIDE $WIX $MDB $WDAY etc Cybr sec $OKTA $ZS $CRWD others
Ajax4Hire: @bRobert $CLOU $WIX $MDB $WDAY $OKTA $ZS $CRWD $NET - CloudFlare, Inc is my choice for cloud-computing investment. Been selling out-of-money options for weeks now to generate income as I wait for $NET to move above $90. Selling Options is like renting my money. Much easier and less risky than house/apartment rental.
debeers: @bRobert $CLOU $WIX $MDB $WDAY $OKTA $ZS $CRWD -@bRobert--i'm looking for more out of $PYPL/$SMG/$APPS/$SNBR. Long $SMG/$PYPL
bRobert: @debeers $CLOU $WIX $MDB $WDAY $OKTA $ZS $CRWD $PYPL $SMG $APPS $SNBR $PYPL Long leap calls $300 target 1 $400 POTENTIAL longer
bRobert: @Ajax4Hire $CLOU $WIX $MDB $WDAY $OKTA $ZS $CRWD $NET I absolutely love the WEEKLY on $NET $160 C&H target potential = 100% In my playbook I will take a partial with a pullback bounce > $86 = A+ breakout test $100 target 1
bRobert: $OKTA WEEKLY tracing out the $MDB breakout flight path . **WARNING* * Excessive G forces soon Tighten up harness Long $300/$400+
bRobert: @JosephM $WDAY $OKTA OKTA. WEEKLY. C&H. tight pattern. $300$400+. Looks like. $MDB. prior to breakout.
bRobert: $OKTA. Breakout. Look to. add on pullback. bounces. $300/$320. Speed bump. $287+ high $400. WEEKLY. C&H. breakout Following the. $MDB. WEEKLY. flight path.
bRobert: $OKTA $300/$400 $ZS. $250/$300. $CRWD. $300/$400Good day for the 3. Musketeers of. Cloud security. VERY HIGH upside OKTA just getting started $WIX. consolidation near the 50 WEEK. done. $450 $DOCU. great entry add $450. WEEKLY. C&H pinch "MMP" $WDAY. WEEKLY multi year base. $400+ $MANH. $160 - 170. WEEKLY. breakout. LONG consolidation $MDB. STRONG STRONG. WEEKLY. $500/$650 . potential. Really. Home run stock. Many posts $100 - $400. run. More than 50%. upside. Polite. $TWLO. WEEKLY. C&H. $500/$600 . Multi year winner Do you have. a $CLOU. how. powerful these charts/stocks are?
msing3: @bRobert $OKTA $ZS $CRWD $WIX $DOCU $WDAY $MANH $MDB $TWLO $CLOU $DOCU.....finally started a position in $DOCU, missed the first pop on $WIX but being patient, nice day in $DFEN
bRobert: @msing3 $OKTA $ZS $CRWD $WIX $DOCU $WDAY $MANH $MDB $TWLO $CLOU $DFEN Plenty of upside in the sector Pullback bounces to add You will get them
bRobert: $CRM. $245. with. trigger. .above 50d. Reversal. C&H like. ALERT $230. Slowly will repair the base. $280/$350. LONG TERM. Patient investment. with small partial Look for. clouds to get some sun shine $CLOU. consolidation/wedge Setting up. for. nhs Review the usual suspects for strong moves. eg. $MDB. $WIX setting up. $WDAY etc
bRobert: $MDB daily wedge $450 with trigger WEEKLY C&H in motion $500 Huge winner $WDAY W daily $250 $280/$400 WEEKLY CUP base $ROK STRONG WEEKLY Not giving in today $250 high base daily/$400 WEEKLY CUP
bRobert: $MANH WEEKLY volatility squeeze breakout/expansion from LONG BASE Nh printer set at multiple copies $125/$160+ $OKTA $385/$300/$400 WEEKLY C&H breakout Tight pattern $ZS $250/$300 WEEKLY C&H $CRWD $250/$300 WEEKLY C&H forever $WIX Setting up for WEEKLY C&H pinch breakout = MMP $$$$ $450 ALERTS You don't have to be early Just right and strapped in with 4 point restraints Expect large G forces $NVDA Same $500 measured move coming $1000 estimate $DOCU $450 WEEKLY MMP $MDB $500 WEEKLY C&H Huge winner
bRobert: $OKTA. W. Flag. trigger. $285. measured. move target. 1 WEEKLY. is the prize. C&H. breakout. $300/$400. Low. risk/high reward. Following the $MDB. blueprint Getting ready to soar
bRobert: $MANH. nh. $125/$160. Huge upside. Still EARLY weekly. breakout $CLOU. Rest over. Pick you r favorites. I like the ones with Bullish WEEKLY bases and hIgh. measured move targets. eg. $WIX. $450. $MDB. $500. $WDAY. $450. etc.
bRobert: ...
CLOUDS security $DOCU $ZS $CRWD $OKTA $MDB others setting up
This is a multi pronged bull market with huge upside
$AAPL 50% upside Patience OR consider $FNGU and consolidate some of your FAANGS behaving an ...
nchamberlain: @bRobert $nvda $msft $tsla $amzn $vuzi $aapl $nflx $expi $xme $lulu $dell $smh $xop $rig $pton $azek $amd $slb $fcx $XOP $XME $SLB $RIG $MOS $VMC $MLM $USCR $EXP $C $JPM $XBI $IBB $URI $CMI $UNP $GBX $TLSA $GM $F $LAD $CVNA $AN $LUV $AL $AER $BA $SPR $TGI $IR $ETN $PH $CGC $TLRY $MJ $IIPR $BC $PII $THO $CWH $LCII $WGO $PENN $CZR $BIG $PLCE $XHB $LOW $HD $Z $TREX $PATK $LPX $MU $SWKS $CRUS $DOCU $ZS $CRWD $OKTA $MDB $AAPL $FNGU Thanks much @bRobert!
bRobert: $mdb. $400/$500. Strong.weekly C&h breakout Winner
bRobert: $OKTA. This is a very. bullish. Tight. C&H. breakout Retest. Bouncing. $300/$400. $MDB. WEEKLY. C&H. monster. breakout. Flag. $500. Hold on to winners. Sell in scales
jschibal: @bRobert $OKTA $MDB - I like $OKTA too. I have a full position from 1/8 at 252.07
bRobert: $MANH Nh $125/$160 $MDB $500+ with weekly flag trigger MONSTER Long
bRobert: $OKA ADD Ultra low risk high reward from here $300/$400 WEEKLY C&H target will follow $MDB
bRobert: $MASI nh $350 daily C&H breakout $300 interim target $MDB A very strong stock WEEKLY is iron clad C&H that keep expanding $450/$500 targets WINNER $OKTA Still early adn close to support after a pullback WEEKLY C&H breakout $300/$400 $ZS $CRWD pals
bRobert: @debeers $CRWD $ZS $OKTA. ;). I own all three from. well below. with partials. $OKTA. has the least extended. WEEKLY. Nice and. tight. C&H. Compare to. $MDB. prior to. blast off. $CRWD. $250/$300. $ZS. $220/$280+. No losers here IMHO. VERY STRONG WEEKLY CHARTS. Get the best entry. =. $OKTA. again
debeers: @bRobert $CRWD $ZS $OKTA $MDB -Thanks so much, Sir Robert
FYI- here's the latest Schwab restricted list FWIW

Schwab Restricted Securities (as of January 6, 2020) (Securities which our trading partners have stopped trading in anticipation they will b ...
cb: $ZM $NOW $WIX $WDAY $MDB Bought some on News on new virus strand will drive these in the coming days Great scale in here $WIX $ZM and others will work from sale
bRobert: ...
$WDC $MDB $CRWD $CRWD $CRWD $NNDM $FNGU $TAN $TAN $TAN $ENPH $TSLA $ILMN $UNH $MOH $ABMD $MED $PLNT $ALGN $HAL $CC $HRI $URI $DE $TROX $TA $MLM and related
It is well known that I am drawn to stocks with great WEEKL ...
bRobert: $MDB $400 target 1 acquired took profits $450 AFTER consolidation Nice run from $260
bRobert: $WDAY daily breakout/pullback retest bounce A+ WEEKLY wedge trigger in motion $280 target 1 with speed bump $250 swing high WEEKLY CUP base $400 $MDB $400 WEEKLY Volatility squeeze explosion from C&H (OKTA same precursor pattern)
Ruthboone: $MDB Robert where would a good entry be
bRobert: @Ruthboone $MDB TOO extended in multiple time frames Needs to consolidate a lot for a LOW RISK entry You can hold some but I wouldn't START $WDAY Great low risk entry off yesterday pullback bounce $280/$400+ $MANH setting up for big move Alert for move > $106 $125/$160 $DOCU fine to scale in $290/$400 target
bRobert: $OKTA Did I make a compelling argument? Could I have pounded any harder? Fresh WEEKLY C&H breakout following one of my other kids $MDB SAME WEEKLY in different stages Follow the leader $MDB $OKTA targets $300 soon/$400+ longer I was passionate about this set up Great risk reward $ZS $220/$280 $CRWD $250 ALL WEEKLY C&H BREAKOUTS 3 Musketeers New high printing machines Nh list Great for stock ideas These are on it
bRobert: $OKTA BLAST OFF nh high of day Volatility expansion WEEKLY C&H breakout as advertised It learned well from $MDB WEEKLY (nh and $400+ targets)
bRobert: $MDB $400 target close /$450 target ahead Trailers UP Let your winners RUN 50% run 2 weeks AGAIN look at the breakout pullback bounce this stock offered to you on a platter AFTER EARNINGS 12/8 It doesn't get easier than that BASE $100 Highest handle $275 275 + (275 - 100) = $450 Magic tea leaves
bRobert: $MDB flag $420 with trigger $OKTA WEEKLY breakout following MDB blueprint
bRobert: $OKTA I am adding on pullback bounces based on the WEEKLY EARLY C&H breakout and volatility expansion following $MDB (LONG) flight path $300 soon /$400 longer
bRobert: $MDB nh Under the radar monster Admire the WEEKLY C&H breakout retest and LIFT OFF $420 daily flag target $450+ ....WEEKLY C&H target $OKTA $ZS $CRWD New highs for ALL Stil with very high upside Pullback bounces have been there for great entry/gains but you have to LOOK $GH NH WEEKLY C&H breakout $140/$160 $CVNA nh C&H breakout $300/$340/$360
bRobert: $OKTA WWKLY is following $MDB flight path. EARLY WEEKLY breakout and volatility expansion. $300/$400. Take advantage of. pullback bounces Pert of my 3 Musketeers of Cloud security. $ZS $220/$280 $CRWD. $200/$250 I present. many stocks with strong WEEKLY charts. Clearly my intention is not for you to own them all . They are examples of good holding stocks with huge upside, often with very low risk entries On any given day you may find a great sale on one of them if you have them on a watch list I own all 3 Musketeers because of great buying opportunities presented during a weak market day. Some like $MDB $OKTA offered unbelievable post earnings entries on pullbacks and then SOARED
bRobert: @ScottT $ZS $CRWD $OKTA I old premium /partials in $CRWD $200 taregt acquired $250 next AFTER a rest $ZS holding from below $220 next Look for pullback bounces $OKTA I will add on a bounce BULLLISH WEEKLY Like $MDB WEEKLY just getting started $300/$400 I have a position from below $DOCU look for the bounce Breakout retest $290 sooon $400 longer term WEEKLY pinch C&H
ScottT: @bRobert $ZS $CRWD $OKTA $MDB $DOCU Thanks. Good stuff
bRobert: @zeddie1 $CRWD Burn that WEEKLY chart into your memory SAME with $MDB $OKTA $DOCU $ZS WINNERS Swim with the whales Huge profits just holding on to a winner Trade around a core if you like
bRobert: $MDB nh $400/$450+ Long Under the radar MONSTER Again $OKTA similar flight path $CRWD WEEKLY targt 1 $200 captured Target 2 $250 next $ZS $220/$280
bRobert: $OKTA $300/$400 $ZS $220/$250+. $CRWD. $200/$250. play them until they say it's time for a rest ALL WITH WEEKLY C&H TRIGGERED Adds on pullback/bounces $ILMN. $410/$600. $LABU. $135 with flag trigger Next year........$220 is in play. Monthly C&H. Really $WDAY $ROKU (ridiculous upside)$MANH. $DOCU $WIX $MDB. $NOW. Pick a cloud. any cloud Platinum linings $SHOP. $1300 target. Range breakout. pullbcak /bounces OIL related. $HAL $SLB Watch for WEEKLY flag trigger and 50% run up $GUSH $52/$62
bRobert: $OKTA WEEKLY $400. following the $MDB WEEKLY flight path. LONG both via LEAP CALLS FROM BELOW. $CRWD. too Many moons WEEKLY C&H breakouts. X. 3. HUGE
bigfishtuna: $MDB insane move up today
bRobert: @bigfishtuna $MDB Targets $360 - $450 Long term hold from below Under the radar
bigfishtuna: @bRobert $MDB you have some very prescient calls. do you have a twitter page or blog? I'd like to follow.
bRobert: $DOCU breakout $300/$400 LOOK for the pullback bounce WEEKLY tight handle will expand with some force POWER OF WEEKLY CHARTS SAME WITH $MDB $OKTA $CRWD $ZS $NOW $WDAY $WIX What do they have in common? Monsterously strong WEEKLY charts with upside Broken record that plays a very profitable tune
bRobert: @bigfishtuna $MDB This is it I get paid per post and followers like youTube :) I lecture at work Residents love it Many have close to $1 mil in family student loan debt If you ever come to NYC
bRobert: $NAIL Bought back some what I sold near $53 target Trading around a core when I have the time I'm ok with longer term hold in this from here Look at 2019 $20 - $100 Just holding It isn't a sin to hold some good employees $SQ $PYPL $MDB $MU $WDC etc Finding the good WEEKLY chart and a Good entry is the hard work . Building in scales Then let it work Blasphemy? Not for ME
bRobert: @bRobert $MDB The residuals from the post repeats are killer
bRobert: $OKTA is the WEEKLY looking a bit like $MDB? $300/$400 This one was easy It gave you several good entries after blow out earnings Same with $MDB check out the daily I love second chances Often they are far better than firsts with better /safer entries IMHO
bRobert: ...
How die $BIDU work out? $MDB $CRWD $OKTA WEEKLY BREAKOUTS C&H I let stocks with strong weekly charts do the work FOR me I don't like jumping in and out most of the time unless it is an intentional swing trade with defined end point Rinse ...
Visit the Trading Forum to join in the discussion.
| | |
| --- | --- |
| Stock Price | $USD 491.81 |
| Change | 0.51% |
| Volume | 389,656 |
MongoDB Inc develops and sells subscriptions to a modern, general purpose database platform. It also provides post-contract support, training, and consulting services for its offerings.
Request Video of MDB
Already a member?
Sign in here.
Earnings
December 8th, 2021 - 2022 Q3 Earnings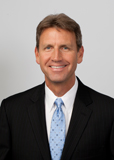 Dan Fitzpatrick
Stock Market Mentor gives you EVERYTHING you need to succeed in the market; all in one place. How easy is that? Dan Fitzpatrick and his elite community of traders share trading ideas, strategies and much more. Dan Fitzpatrick--a world class Technical Analyst, trading coach and regular CNBC contributor--gives you access to all of this with a 30 day trial membership for just $7.77. Get started TODAY and start trading better TOMORROW with the following premium content:
Nightly video Strategy Sessions with a game plan for tomorrow
Got a stock you want Dan to look at? Just ask.
Patent pending video alerts instantly delivered to you when one of Dan's trading signals is triggered. This is not your typical price alert. This is a short video explaining the action you need to take to make money. No more "Woulda, coulda, shoulda"
Access to over 83,700 stock analysis videos
Access an ever expanding library (83,700) of educational videos that will save you time and make you money
Join a team of friends and traders that have one thing in common; a burning desire to succeed.

Become a Member Today!
Gain immediate access to all our exclusive articles, features, how-to's, discussion group and much more...
Satisfaction Guaranteed!
Your Stock Market Mentor membership comes with a 30 day, no questions asked, 100% money back guarantee!