MercadoLibre Inc. (NASDAQ:MELI)
Bands Volume 200 SMA 50 SMA 20 SMA Videos Alerts Articles Events

bRobert: ...
$MELI. $800/$900. Long from below $ARGT $34. c&h. Low risk partial entry . $28 next with reversal trigger
$SAM. $440/$540. Look for pb/bounces
$OC. W trigger > 50d. $68/ $100 WEEKLY c&h.
$CI. $UNH. $ANTM. HMO consolidation for b ...
bRobert: $MELI. WEEKLY high base/c&h trigger Breakout. Neckline $700. Head. $500. ($470ish) $900+. measured move target. Long term hold. trading around a core. This is rinse repeat WEEKLY breakout $200. - $700 . in 2 . years. A very good employee. Works for you Not the other way around Does the heavy lifting
bRobert: $SAM short squeeze $440/$500+ $MELI $800/$900 $ARGT $34 $CI $240 $UNH $330 $ANTM $320 Adopt an HMO Can't repeat this enough $HCA $175 WEEKLY breakout $GBTC $17 /$30 WEEKLY reversal $ALGN $400 WEEKLY reversal Daily M $290 $HQY Cup $100 $EHTH $150 $TRHC $67 $EXAS $115/$135 $GM W $37 Mentioned it as a bellweather $LOW $145 WEEKLY target $OC $100 long term got to run $DE $URI reversals
bRobert: $HD $260 reversal target Look for pb/bounces $LOW $145 WEEKLY Adding on pullback/b I don't buy/add on breakouts $MELI mentioned the great entry yesterday Green shoots WEEKLY tells the story Bullish high base Stock has rewarded long term investors $200 - $700 in 2 years $800/$900 next $ARGT proxy $34 c&h LOW risk/high reward Move >$26.70 should inspire a small reversal move to $28 top of handle Above that .....$34
cgendro1: @bRobert $SAM $MELI $ARGT $CI $UNH $ANTM $HCA $GBTC $ALGN $HQY $EHTH $TRHC $EXAS $GM $LOW $OC $DE $URI I own $EHTH and $HQY thanks to you pointing them out. Up nicely on relatively little drama! My goal is to hold winners longer as long as the trend is intact. So far, so good!
Vineet: @bRobert $MELI - followed your post on meli - has worked out very nicely - going to close out the calls I bought - even though I may miss more upside - thanks for your comments
Reif99: $MELI working
bRobert: $LABU Daily /WEEKLY reversal $75/$110+ Long Trading around a core Near Top of daily range Some consolidation in prep for targets ' $IBB same $$TMO $360 W Pick and shovels of biotech $SAM I am $440 /$500 WEEKLY targets $400 W target acquired Took partials $MELI today is where you buy /add WEEKLY intact $800/$900 $ARGT Look for green candle print $28/$34 $HIIQ target 2 acquired $27 Some consolidation needed from extended position then $37 with WEEKLY W trigger Short squeeze $MED $109/$120/$170 $BX nh $65 target acquired $75 next target Not straihgt up $KKR $36/$40 Look for pb/bounces Long stock LEAP calls $D $100 WEKLY reversal/cup Long from below $BEAT $75 WEEKLY cup $XLV $110 Reversal Buy this or top down approach $TNDM WEEKLY breakout continuation $100 Look for pb/bounces $PODD high base $220 $DXCM $280 Partials /hedges over earnings 2/13 $TRHC $67 target 1 Extended pb/bounces $EHTH $150 WEEKLY $HQY $100 c&h
bRobert: $MELI No bounce no glory /add yet It will come with better entry closer to the 50d WEEKLY my north star $800/$900 Wiat for green candle print to trade against 200% in 2 years More to come
bRobert: $MELI Waiting for the bounce/green shoots/print to add Trading around a core $800/$900 $ARGT c&h set $34 with trigger Long from below $LABU Small reversal set up daily Big reversal WEEKLY $65/$95/$105 Long partial post profits
DAN: Good morning. Futures are pointing to a higher open this morning. The consensus is that the coronavirus is slowing down...though I'm not paying attention to that news. Consensus is subject to change when the subject of that consensus is truly an u ...
bRobert: $MELI Upgrade earlier WEEKLY breakout $800/$900 Look for pb/bounces Long $ARGT Small reversal in handle of cup $28 $34 c&h target Long $TRHC breakout continuation $67+ $HQY day 2 move off fabulous entry/add $100 c&h target I expect a little pb/bounce Another small reversal in a handle that will lead to breakout /trigger Long from below $EHTH $150 $UNH WEEKLY breakout Throwback/bounce $330 $CI $ANTM $HUM strong bounces HMO casinos $HCA WEEKLY breakout Throwback /bounce $175 $THC $46 target 1 $60 longer term $KKR nh Phase 3 type $36/$40 $BX small w acquired $65 Look for pb/bounces $75
bRobert: $MELI I love pb/bounces Bounce pending Another example of why not to buy breakouts Be patient and buy the pb/bounce $800/$900 Huge multi year winner $SAM Looking to add on green shoots /bounce
ReneeH: Whoa nelly $MELI, bit o bearish engulfing.
DrScience: @ReneeH $MELI Brother to Gino, as in Canada's finest Vanelli, or Milli, as in lip-sync Vanilli? 🤣🤣🤣
bRobert: @ReneeH $MELI WEEKLY my time frame Doing nothing wrong Breakout/retest on the daily chart I add on pullback/bounces trading around a core $800/$900 targets Multi year winner 200% in 2 years
Ruthboone: @bRobert $MELI so would you add $MELI here
bRobert: @Ruthboone $MELI Need to see a green print candle to trade against with new stop just below . No bounce, no joy. Risk management. The WEEKLY chart has been my friend through the years. It is doing nothing wrong in this time frame. Nothing wrong really on the daily. Pullback not totally unexpected. with the stock a bit extended > 50d. 40%. move from Nov low. Some more consolidation would be helpful The stock can be a bit volatile on a daily time frame. Position size and good entries are important
bRobert: $cp Phase 3 $285+ $MELI $800/$900 $ARGT $34 $EXAS added yest W /wedge trigger $105/$125 $MDB added yest phase 3 type $190/$210/$250 Adopt a cloud $ZS Add with stop $85 $DOCU Easy hold $100 $BX Flag/ $75 $KKR phase 3 $36/$40
bRobert: $MELI WEEKLY Cup like breakout $900 Long from below Trading around a core Also in $ARGT $34 c&h
bRobert: $MELI Clean breakout WEEKLY nhs $900 close to 30% $ARGT $34 target with WEEKLY trigger > $27.50
Ruthboone: @bRobert $MELI $ARGT are you starting a position on $meli
bRobert: $MELI .Tight sideways consolidation after run from $480 - $700 . This is what strong stocks due $800/$900 . WEEKLY high base target Good springboard . to nhs . after a year of consolidation of move from $300 - $700 . Long term swing trading stock . favorite $ARGT . c&h . Pullback to 50d . $34 . target . Low risk/high reward with stop HERE . Triggers > handle $27.80+ .
bRobert: $MELI . Perky . Flag trigger/MACD cross next $800/$900 . this stock owes me nothing . 200% in 2 years . $ARGT the sneaky back door play $34 . target 1 with trigger . Higher possibilities longer term
bRobert: $meli. Flag weekly high base $900 $ehth flag $150 same as weekly reversal A double so far $hqy cup. $100. Good risk reward $trhc. $67 reversal. Throwback $gld $160 partials extended $gdx $44 monthly cup with trigger > $31 $mdb $190 weekly target 1. $210+ loner $bx $75 $kkr $36/$40. Embrace a pb/ bounce $abmd $225 Speed bump $118. Weekly diuble bottom $sam wedge breakout Retest. $440. $hiiq spec. Wedge $30s with move > 200d
bRobert: $sam add. $440+. Short squeeze material. Good risk reward with stop just below $argt. Add $34 c&h. Setting up. Stop just below. $meli top holding
bRobert: $meli. Daily Flag/reversal in motion. Weekly flag $750 measured move. $900 high base target. NOT straight up. Long term winner. Trading around a core
bRobert: $HUM . another casino bouncing strongly . close to the 50d Adopt one . $CI $UNH $MOH $ANTM . $HIIQ . PERKY wedge . >50d Look for move >200d . Short squeeze candidate with . a little momentum $27/$37 . ....... $TRHC . phase 3 .type . Reversal trigger /retest /bounce $67+ $HQY . fabulous entry Tight handle . over 50d . $100 cup $EHTH . flag $150 $XLV . bounce $MELI .(flag) Stop <LOD yesterday . $ARGT . bounces . HIGH targets $MED . Right shoulder in reversal close to 50d . $165 . target Good spec . $MDB . little pop flag Wedge breakout/retest /bounce . $190/$210 . HIGHER long term
bRobert: $MELI Pennant $800 measured move $875 WEEKLY high base/cup like target LONG $ARGT c&h awaiting trigger $34 $SAM Short squeeze candidate in motion Wedge breakout $440 target 1 WEEKLY pinch has loftier targets LONG
bRobert: $MAS breakout $52+ WEEKLY reversal/daily high base in motion $MELI phase 3 $800 $ARGT c&h Pinching handle $34 with trigger Long both
Ajax4Hire: @bRobert $MAS $MELI $ARGT $ARGT looks like a Cup/Bowl-with-Handle, BUT the handle has not made a new hi. I am setting an Alert at $28.01(or greater): "Cup/Bowl-with-Handle: Buy $ARGT, above $28"
bRobert: @Ajax4Hire $MAS $MELI $ARGT You are correct I posted that the target with a trigger > handle Safer to buy small piece HERE with stop Add on pullback bounces after triggering Stop just below flag
bRobert: $MELI WEEKLY base /cup $750/$800+ Daily pennant Long from below Partials taken last week A little consolidation would set up well for higher ground
bRobert: $ARGT $34 c&h target Tracks $MELI $800 target Long from below
woodman: $MELI moving back up.
bRobert: @woodman $MELI Longer term hold with $ARGT MELI ke alot $800 stock in the making
bRobert: $ARGT I've been liking this trade from $22 C&h set up (handle has small w set up over 200d as well) Trigger > $28 $34 measured move $MELI #1 holding Tail wagging the dog? Perhaps
bRobert: ...
$MELI $700 target 1 captured Phase 2/3 tango $850 high base target $ARGT $34 c&h alternative with trigger >$28
$XEC c&h $70 Trigger > $55.2
$ENPH zig zag to $36 $SEDG $115 target
$LAD WATCHING fo ...
woodman: $MELI - dump continues. I sold almost all of mine this morning.
Ruthboone: Is there any news on $meli today?
champ: @Ruthboone $meli --- I don't see any, only that dumb Bloomberg news, that many in the markets didn't understand.
woodman: $MELI - completed a cup. Pretty extended on the daily. So it may stall some or pullback here.
bRobert: $RACE Ferrari warmed up road trip to $195 Look for pb/bounces Long calls $MELI $700+ reversal $ARGT $34 c&h Long $ALGN squeeze out WEEKLY reversal $380 Look fro pb/bounces $MOH flag $172 reversal target Add on the bounce Almost any HMO casino will work long term $TMO nhs WEEKLY flag trigger $355 $ILMN $350 Pick and shovels of biotech
bRobert: $MELI trailing up stops $700+ Look for pb/bounces
woodman: @bRobert $MELI Piano Man, sing me a MELIdy.
bRobert: @woodman $MELI Song just played Very timely. Long $ARGT as well C&H gap fill $34 and beyond
woodman: @bRobert $MELI $ARGT - ARGT looks good.
debeers: @woodman $MELI -Woody, you are timely AND smart
bRobert: @woodman $MELI $ARGT Look at #1 holding % move may be much higher than MELI Very clear trade Boundaries defined
woodman: @bRobert $MELI $ARGT #1 - I saw that re MELI. Even if it just fills the gap, it's a nice move. I noted you mentioned it previously, but lost sight of it. Thanks for mentioning again.
bRobert: @woodman $MELI $ARGT #1 Good alternative to those who can't buy $600 stocks Illiquid options make MELI a bit more difficult to trade that way
woodman: @debeers $MELI - Aww, shucks. Roscoe (my faithful hound) agrees with you, but he thinks that of anyone who feeds him and takes him out.
CdrJake: @bRobert $MELI Quite mellifluous
bRobert: @CdrJake $MELI I remember that word one from the SATs. Much to learn here Very punny!
debeers: @woodman $MELI and i remember "hounding" you when you were thinking of buying him because you'd fall for the web footed devil.
woodman: @debeers $MELI - I do love the knucklehead. :-)
bRobert: @debeers $MELI you are loved just the way you are
bRobert: $MELI took partials Scaled entries from $575 - $610
woodman: @bRobert $MELI - did same with $EDU. I'd been holding more than I had originally intended.
bRobert: $EXAS . Inv head and shoulder . breakout/flag /bounce . $125 . measured move $MELI . $700+ . reversal $ARGT . $34 . c&h . target . LONG Pick one $ALGM . Squeeze out WEEKLY reversal $380/$400 . speed bump . $340 . Long term hold
bRobert: $MELI breakout continuation from reversal base $700+ Long from below $ARGT c&h $34 LOW risk entry
bRobert: $ALGN gently oozing out $380+ $MELI Look for pb/bounces $700 $ARGT $34 c&h Another approach $TMO $350 flag target Pick and shovel for biotech $IYT wedge Has not confirmed with nh WEEKLY reversal looks ready to run soon $225/$250 25% upside Look around the sector Top down approach in catch up trade with gusto Rails, trucking , airlines , select auto $MET $58/$65 (weekly) high base and reversal target s
bRobert: ...
$MELI $700/$720+ reversal $ARGT $34 c&h with trigger $MELI #1 holding
$FB WEEKLY reversal $275 Not straight up Look to add on pb/bounces
$VAC $145 Easy to hold with stop
$BEAT c&h like trigger $60 Look for pb ...
woodman: $MELI - moving out of congestion.
bRobert: @woodman $MELI Long from below One of my favorite trading stocks $720
woodman: @bRobert $MELI - hoping to ride to ~690s.
bRobert: @woodman $MELI $ARGT will go along for the ride $34 WEEKLY reversal or daily c&h target
bRobert: $MELI . $700+ . reversal target with trigger . Long partial . $ARGT . c&h . $MED . $150 . reversal target with move > 50 WEEK Long this spec $SAM . Back in again . Old favorite spec . $440 . wedge target with trigger . W $GBTC .Posted about low risk Spec entry last week . W Nice move . Trailing stops . This will be an interesting trading vehicle $16/$28 . potential . WEEKLY MAC crosses . make . $$$
jonwest88: $meli ?? Up 6.5% today.
Kid2old: @jonwest88 $meli Added a small amount to a small position on the pull back to 600.
bRobert: $MELI $700+ reversal in motion $ARGT C&H $34 LONG $EXAS Reversal Right shoulder surgery $125 LONG
bRobert: @bRobert $GDX $SLB $XLE $HES $COP $TAN $ENPH $SEDG $SNAP $MED $TA $ALGN $GTLS $VAC $BCO $TDOC $EXAS $HMO $EHTH $TRHC $HQY $XLV $BX $KKR $CGC $MJ $CRON $IIPR $CRM $NOW $SPY Forgot $MELI $700+ reversal Low risk entry zone with bounce./stop below $ARGT C&H $34 MELI #1 member $DIS $175 WEEKLY reversal target $IBM $175 WEEKLY reversal/wedge target Year for big blue ti come back $FB $275 WEEKLY reversal target WEEKLY breakout/throwback Looking for bounce
Bert953: $MELI running along upper BB, PPO going positive
woodman: @Bert953 $MELI - moving out of consolidation and above recent high of two days ago. I added to mine today.
woodman: $MELI moving up from some consolidation with some room to move higher.
bRobert: $TMO zig. $330+ $ILMN. Tight consolidation. Base. $370 potential. Trigger watch $Algn tight consolidation Bullish cross. $380/$400 $MELI $700 with trigger.
bRobert: $MELI $700+ reversal Setting up with $ARGT ($26 flag target) Long Buy in scales $GTLS Great start to this great long term spec Up 20% off double bottom W Reversal with $71 target 2 after pb/bounce Long term hold $BX $60/$65/$75 Getting into the pipeline business with Tallgrass acquisition $KKR $36 Long term holds $KRO setting up alonn with $CC $ENPH $35 $SEDG $97.50 flag target For those who enjoy a nice $TAN $SLB look for the pb/bounce Next stage 40 - 50 WEEKLY W
bRobert: $MELI Tight consolidation Pinching over 50/200d $700+ reversal #1 member $ARGT Meli is the the tail that wags the dog long term
bRobert: $ARGT $26 target $MELI consolidation 50/200d Reversal with $680/$700 target Patience Let the consolidation complete Plenty of upside
bRobert: $LAD .$190 $DVA . $80 Consolidation . in prep for next level $MELI . $640/$700 . reversal targets $ARGT Long base breakout . MELI . #1 holding
Herb: @bRobert $LAD $DVA $MELI $ARGT #1 is MELI your #1 for chart reasons or other? How much does it depend on $ARGT?
bRobert: @Herb $LAD $DVA $MELI $ARGT #1 #1 $MELI is the tail that wags the dog. It can move independent of $ARBT . It is more actively traded
bRobert: $AMD WEEKLY flag $52+ long term High beta with $MU Consolidation for big move $62 Long both trading around a core $MELI $700 reversal target Volatile Size does matter Small is best $HES trailing stop raised Bear flag needs to be killed off $SLB Ascending triangle Higher lows $40 Trailing stops Perpetual swing trade
bRobert: $MELI daily/WEEKLY reversal $640/$700 measured moves Long partial
bRobert: $ARGT interesting Breakout/pb/bounce $26+ $MELI my favorite and largest holding in ARGT $600/$640/$700
bRobert: ...
$MELI $620 reversal target 1 Look for neckline retest/bounce $700 long term



bRobert: @atlantadave3 $ISRG $MDB $AYX $ZS $DOCU $ADBE $SHOP $EHTH $TDOC $AMGN $DVA $PODD $TNDM $MELI $BABA $BX $KKR $CG $BA $HES $LMT $BCO $UAL $CLDR $TMO $CSV $LOW $SLX $STLD $X $XME $FCX $COST $TRTN $TPC Your welcome. This is a buffet. Pick the dishes you like the most. I'm not suggesting you gorge on all the offerings.. Top down approach. See what sectors are working Look for the best of breeds. and good low risk entries The best stocks can make it hard to enter. Stops/trailing stops Risk management is the first and second rule of trading. With markets at highs, be selective,
bRobert: $LOW Flag trigger watch $125 high base target Long partial $UAL $96/$120 $BX top of range $60/$75 Look for breakout Add on pb/bounce or breakout pb/bounce > $54 Overweight $TDOC short squeeze $100+ Look for pb/bounce $ALGN $290/$300 Trailers $MDT $120 $BEAT $50 W target 1 $CGC Right shoulder surgery Inv h&s $30 with trigger $SAM reversal $440 I love swing trading this stock Always Short squeeze material 28% Daily/ WEEKLY double bottom bounce W Position size important Small is better $MELI $700 reversal target flag Another favorite swing trading stock Again...size does matter $BABA If you only own one Chinese stock ... WEEKLY wedge breakout Super high targets long term $210/$250
baronp0329: @bRobert $LOW $UAL $BX $TDOC $ALGN $MDT $BEAT $CGC $SAM $MELI $BABA Hey Robert. Like your stock list. $BABA looks really good on the weekly. Made very good profits with Nov Calls. Got Dec 200 Calls yesterday and added more today.
bRobert: ...
$MELI . $640 /$700
$BABA . $210 . target 1 . $250 . longer term
$BX . $60/$75 . MONTHLY c&h target . Same tune for a while . Long stock/Leap calls from way below
$KKR . pinching . $36 . $CG . $31 . target . took partials tod ...
atlantadave3: @bRobert $ISRG $MDB $AYX $ZS $DOCU $ADBE $SHOP $EHTH $TDOC $AMGN $DVA $PODD $TNDM $MELI $BABA $BX $KKR $CG $BA $HES $LMT $BCO $UAL $CLDR $TMO $CSV $LOW $SLX $STLD $X $XME $FCX $COST $TRTN $TPC Thanks for all you do. I have learned, and made a lot from your posts. Many thanks!
bRobert: $MELI Big reversal in motion One of my favorite trading stocks over the years $640/$700+ Long from below trading around a core Look at the WEEKLY for some perspective on the run up/consolidation/pullback /bounce
bRobert: $LOW Phase 3 watch $125 $DVA $80 flag target with trigger $LAD $185 falg/ WEEKLY c&h target Short squeeze material 20% short 10d Longer term hold from below . $CGC Pullback from 50d / neckline will create right shoulder . Inv h&s reversal $28+ measured move with trigger > $22ish neckline and 50d Let the trade come to you. Stop just below neckline with trigger OR buy the pullback/bounce with stop <LOD prior to green print $GBTC Watching for another swing TRADE with support/ bounce > 50 WEEK A breach of the 50WEEK could get very ugly $TDOC 20d bounce/ flag watch $90/$100 targets Short squeeze 38% short 20 days ! Very long from below $BEAT WEEKLY flag Daily box $50 target 1 Much higher long term $MELI inv h&s in motion $640/$700
bRobert: $TLT flag / reversal Test of highs $148 with trigger $XLF extended > 50d Double top warning Pullback towards 50d with M trigger Consolidation needed $TMO STRONG weekly uptrend W $330 $BEAT trading box bottom $43 - $46.50 $50 target 1 with breakout Stop a bit below box $ISRG $600/$620+ high base target flag $MELI Reversal in motion $560ish neckline $580 head Great trading stock $640 target 1 $700 longer term Long partial
bRobert: $MELI nice move Long $ALGN flag $280 target 1 $300+ longer term Long
bRobert: $MELI Long small partial in this trading favorite $640+ with trigger Will add with trigger > neckline on pb/bounces
bRobert: $MELI Long time trading favorite V move > 50/200d after wash out Potential Reversal set up $560 neckline $480 head $640 measured move target Look for the pb/bounce in the $560 area Right shoulder/trigger No hurry $90 move Baby steps WEEKLY chart intact The stock had a great run from $375 breakout to $700 in 6 months A Correction was due. It is still up > 50%+ YTD
Greendayguy: @bRobert $MELI So start a small position now?
bRobert: @Greendayguy $MELI I would wait for the first pullback bounce.
Greendayguy: @bRobert $MELI Thank you!
Visit the Trading Forum to join in the discussion.
| | |
| --- | --- |
| Stock Price | $USD 851.67 |
| Change | 2.96% |
| Volume | 554,892 |
Mercadolibre, Inc., operates an online trading site for the Latin American markets. The Company's website allows businesses and individuals to list items and conduct sales and purchases online.
Request Video of MELI
Already a member?
Sign in here.
Earnings
August 6th, 2020 - 2020 Q2 Earnings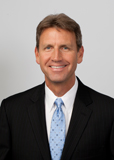 Dan Fitzpatrick
Stock Market Mentor gives you EVERYTHING you need to succeed in the market; all in one place. How easy is that? Dan Fitzpatrick and his elite community of traders share trading ideas, strategies and much more. Dan Fitzpatrick--a world class Technical Analyst, trading coach and regular CNBC contributor--gives you access to all of this with a 30 day trial membership for just $7.77. Get started TODAY and start trading better TOMORROW with the following premium content:
Nightly video Strategy Sessions with a game plan for tomorrow
Got a stock you want Dan to look at? Just ask.
Patent pending video alerts instantly delivered to you when one of Dan's trading signals is triggered. This is not your typical price alert. This is a short video explaining the action you need to take to make money. No more "Woulda, coulda, shoulda"
Access to over 70,900 stock analysis videos
Access an ever expanding library (70,900) of educational videos that will save you time and make you money
Join a team of friends and traders that have one thing in common; a burning desire to succeed.

Become a Member Today!
Gain immediate access to all our exclusive articles, features, how-to's, discussion group and much more...
Satisfaction Guaranteed!
Your Stock Market Mentor membership comes with a 30 day, no questions asked, 100% money back guarantee!