Motorola Solutions Inc. (NYSE:MSI)
Bands Volume 200 SMA 50 SMA 20 SMA Videos Alerts Articles Events

Mitchell: ...
$MSI - closed just under major resistance at the $180 level. Watch to see if there is follow through next week ahead of earnings due out on 2/6.

$NYSI - bearish crossover in the NYSE McClellan Summation Index below the 8-day EMA. This typically res ...
Trudy Warren: @Mitchell $AAXN $C $CREE $CTL $FSLR $JBLU $LUV $MSI $NYSI $TLT $UAL $XBI Thank you for sharing your trading notes!
MtChet: $MSI - Long term hold bouncing off the 200-day...added
michaelH: $MSI working; breaking over the 50dma and out of consolidation
spmeyers: @michaelH $MSI like it; thx for posting
michaelH: @Bridget $ABBV already long but looking to add to $ABBV over 200 DMA. Check out $MSI, which looks like its ready to break over resistance. Watching for breakout
michaelH: @michaelH $ABBV $MSI ps $MSI also just went over the 50DMA
Mitchell: ...
$MSI - broke down below the 50-day EMA earlier this month. The stock retested the moving average from below this week, but it is now seeing sellers step in once again. Earnings are due out at the end of October.

$QCOM - can't seem to sustain a mo ...
Mitchell: ...
$MSI - steeper pullback than I'd like to see, but it is holding above the 50-day EMA. This was despite the underweight rating reiteration from J.P. Morgan and secondary offering last week.

$PSTG - finally closed the post earnings collapse in May ($ ...
MtChet: $MSI - Finally giving a chance to add with secondary offering
MtChet: $MSI - Been waiting too long for a chance to add on this one, so I took some on this dip.
Mitchell: 8/2/2019 Trading Notes $AAP - shares broke down below the $150 support level. Using the recent highs it sets up for a measured move down to $137. Earnings are due out on 8/13. $AXP - so far the stock is holding above the 50-day EMA after the retest $DKS - sharp pullback down to the $33.00-$33.50 support level. Earnings are due out at the end of the month. $DLTR - a quick 15%+ drop down to the $95 support level. Earnings are due out at the end of the month. $MA - retested the 50-day EMA for the second time since Wednesday, managing to close 2% above the lows $MSI - gapped lower after earnings, but was able to rally and close $10 above the lows, finishing above the 50-day EMA. $TMUS - down every day this week, now retesting the 50-day EMA after the 8% decline. Sprint and T-Mobile are in the process of merging together.
PopsB: $MSI and $VLO Look like good swing trades, Squeeze B/O confrimed and squeeze is the tightest in over 6mos. Just entered both.
MtChet: $MSI - Up 9% on record earnings. The cup & handle paid off!
MtChet: $MSI - I like the cup & handle right at the 50/200 day. Breaking out a little early.
bigbartabs: @issues $HASI $LADR $MPW $MSI $MTCH $REGN $STOR $TMO $TWTR $ULTA $ALSN $DG $FIVE $HEI $HQY $LULU $PLAY $SUPN ... do you (or anyone else) know if the $FFTY ETF is immediately updated when the IBD 50 list changes? Or is that a trailing change some time later?
phgruver: @bigbartabs @issues $HASI $LADR $MPW $MSI $MTCH $REGN $STOR $TMO $TWTR $ULTA $ALSN $DG $FIVE $HEI $HQY $LULU $PLAY $SUPN $FFTY From the $FFTY prospectus: "The Fund generally invests in all of the securities comprising the Index in proportion to the weightings of the securities in the Index. The Index is rebalanced and reconstituted on the last day of each trading week after the U.S. stock market closes and is published by IBD on its website, www.investors.com, and at least once weekly in its print edition. This weekly rebalancing and reconstituting of the Index will cause the Fund to have a higher portfolio turnover rate than similar funds." So, you may safely infer that rebalancing occurs weekly, but not necessarily on Monday. It may take a day or two.
bigbartabs: @phgruver $HASI $LADR $MPW $MSI $MTCH $REGN $STOR $TMO $TWTR $ULTA $ALSN $DG $FIVE $HEI $HQY $LULU $PLAY $SUPN $FFTY ... If its rebalanced each week, that's pretty good response. Apparently then Monday morning is when the $FFTY is most closely aligned with the IBD 50. Thanks... good luck buddy...
spmeyers: $MSI potential long; this stock has been strong; pulled back to 50-day; pullback volume was kinda strong so gotta be careful here
issues: New on IBD 50 for this week include: $HASI $LADR $MPW $MSI $MTCH $REGN $STOR $TMO $TWTR. Off the IBD 50: $ULTA $ALSN $DG $FIVE $HEI $HQY $LULU $PLAY $SUPN. I know it's all computerized but I have no idea why some are deleted while others are added. Maybe it sorcery? Thank you for this Issues!! You bet' ya!
Wbradlyn: $MSI ... climbing the slow wall up ...pretty consistent minimal hit in down turn..
Reif99: $MSI coming out of a squeeze multi year high ... not explosive, but steady.
rachel: ...
$MSI – tightening...but too high to offer much potential before needing a rest. Alert $130 AND $125
$SMH – Is this healthy, or a top? The sideways trend here is a big part of my caution. Alert $111
Pot Stocks: I know what you're ...
sierramp: Bailed on $MSI
StockMarketMentor: A Price Alert has been triggered for $MSI Motorola Solutions Inc.. Click here to view associated video clip: http://stockmarketmentor.com/stockanalysis.html?ticker=MSI&clip=102327
Gary: #NOTES SS 052318 COTD: $NFLX – measured move to $400. $SPX – all indexes are very healthy here. Still choppy...but bias it in favor of bulls. $DJI $DJT $COMPQX $NVDA – Solid support at $240. Still rangebound...but very positive price action $AMZN -- $1600 resistance...about to become support. Stock looks very very risky...for short sellers. $NFLX – breaking out of flat triangle. Target is $400 (20% gain) $ABMD – stay long after this breakout. $FANH – supply at $30. Breakout at $31. $HEAR --= after the kind of run it's had, it should be down. It's not. Stops below $15 $IQ – momentum stock. Alert $23.50 $BZUN – breakout. ¾ position now. $MSI – alert today. Breaking out.
carefree: @Gary $NFLX $SPX $DJI $DJT $COMPQX $NVDA $AMZN $ABMD $FANH $HEAR $IQ $BZUN $MSI #NOTES
orpheusredux: Defender-buyers at the parapets turning back the sellers and their battering rams in $MSI after brief three-day shake-out. Twenty DMA defended nicely by patriot buyers, preserving cup-with-handle formation. If it clears 87, it's clear terrain for the vanquishing bulls to extend empire.
orpheusredux: Look at the lovely cup-with-handle on $MSI after a nice consolidation. Poised to break out. If so, next stop is 92. A thing of beauty is a joy forever.
JBed: @orpheusredux $MSI I see the cup over the past 30 days, but no handle?
gwenzee: @JBed $MSI Remember that not all cups need or have handles.
orpheusredux: @JBed $MSI @gwenzee Cup formation began Jan 25. Handle formation began Mar 16. Textbook in terms of time frame (accd to O'Neil).
Aragorn: $MSI just spiked went short on the spike I got out too soon but made a quick 60 cents or so spreads were large and moving so fast the quotes were not accuarte
champ: @Henry $AKAO $TASR - That post was about the news on 12/7 the morning of the drop. The last time $MSI won another bid...the stock continue dropping for awhile...is what I said and I also said some are saying that their camera could be better for less ...
Henry: @champ $TASR $MSI Thanks, This appeared today in TDA's news steam for TASR tho' it was dated Friday 12/09/2016 (MT Newswires) -- Taser International (TASR) said pre-market Friday that the US Patent and Trademark Office rejected all 18 of its patent claims filed against PhaZZer Electronics for one of its patents. Privately-held PhaZZer added it was pleased with the USPTO's findings, noting it will continue to defend its right to compete in the sale of conductive energy weapons and ammunition
champ: @Henry $TASR $MSI - Thanks, and I did find that news from 12/9.
champ: @zeddie1 - Because Motorola Solutions $MSI...was award a sale today by the Orlando PD and that news was reported by the Orlando Sentinel with an article.....yesterday AH's. TASR also posted news today about 2 orders, with Massachusetts and the California Highway Patrols but that did not stop the slide....it could be better equipment, for less money... is what some are thinking...but I'm only guessing. They were at the ..Capital Security Conference today. I got out early this morning at $27... I'm not going to hold any stock thats dropping in a strong market....because this news spooked the stock. I'm back watching now....could get a nice entry in the next few days...or weeks?
tjv821: $msi anyone else in this should have added to this a while ago
boba: $MSI - Big move from $MSI today.
champ: @boba $TASR - It's just a matter of time. However ..investors don't like the fact that Motorola $MSI has now entered this space with their new camera but they have to play catch-up. $MSI market cap is $12.1b and $TASR is much smaller at $911m. At this point Taser is position better with the latest up to-date technology and the best engineers in this space ...also with the best video storage capabilities. Their sales force is now world wide. Taser could even have merge with $MSI. Just have to see how it plays out. LOL
champ: $TASR - Yahoo has a good article about $TASR new camera ...looks like they were ready and waiting to see $MSI camera because they are now reacting. Stock is climbing a little...no big deal ...just posting the info...I'm still long.
gwenzee: @champ $TASR $MSI Are you referring to an article of a few days ago or was this a new article as of today? More details, please.
champ: @gwenzee $TASR $MSI - No problem...the article that I read was dated Sat. 10/31 ..Giving Body Cameras a Memory Boost...a few days ago.
gwenzee: @champ $TASR $MSI Thank you. I had read the article and thought it an excellent answer to MSI. TASR reports tomorrow BMO.
champ: $TASR - $MSI announced the debut of it's first-ever and also launched today it's competitive body-worn video camera with radio speaker, microphone and cloud-based content mgmt system. $TASR is now dropping ..no position on either stock and I can't find any shares to short on TASR...too late anyway for me.
janner0814: @hunter2 Yep the "Chop Trap." Selling positions worked; market did a short squeeze up; now with the 1K negative ticks, it's taking the other route. Check out that potential shooting star/gravestone doji or potential inverted hammer (we won't know until the close of the day). of the $SPY and $DIA(day charts). The $IWM currently having an IH. **********************Big Money Scan************** Here are the Haves: $EA $FSLR $HRB $MSI $PCLN $WYNN $XLNX And the have nots: $CBS** $CHK $DIS** $DISCA** $DISCK** $FOXA** $GNW $PWR $SNI $SWN $TWX $VIAB** **The market via my $DIS stop told me in its searing way, that it's liquidating, unwinding the media play. My bad. *******reference note************ @hunter2: "#Market - Intraday reversal. Meaningful or just low liquidity August trading, aka chop. $QQQ is working, other indices don't look too hot rhrn."
dunsek: @LTCSteve #PickYourBottom good question. $PRU actaully is really interesting me RHRN ; $JOY popped up on the screen too, and it's interesting but I think it needs to show some breaking out; $SNI came up, but looks like it wants to go sideways still; $OI looks like it won't hold the 8, $PPL is interesting but looks like it might have trouble going through 34.50, $MSI came up but it's a fugly chart and $KSU came up and I like that it's flashing an inside day at the moment, but looks premature. So gun to my head, $PRU, but I may just watch for the day
RON: $MSI Motorola What do you Option traders think of this 5000 MSI Jan15 70.0 Calls $0.49
Forexpro: Re: Favorite Hedgie Longs Hi, Friends, And, on the bullish side of the divide, again from $GS via SeekingAlpha: The 20 most concentrated hedge fund holdings as defined by the percent of equity cap owned by the funds has consistently been a significant outperformer, according to Goldman. In order: $AN, $STZ, $JCP, $FDO, $THC, $HRB, $BEAM, $MU, $NWSA, $VRSN, $CBG, $NFLX, $GT, $TSO, $ETFC, $MSI, $WPX, $WYN, $HES, CCI. However, please note: Overall, the studied hedge funds' performance leaves a bit to be desired, with average return of 6% YTD. Fewer than 5% outperformed the S&P 500, and 20% of funds posted an absolute loss. We can do better than that without paying 2/20, can't we? All the best.
Tim S: Notable earnings before Wednesday's open $AEP, $AMAG, $ARG, $ATI, $BA, $BEAV, $BMY, $BPOP, $CAT, $CKSW, $CMC, $CP, $DPS, $EAT, $ECA, $EDU, $FDML, $GD, $GRA, $HCBK, $JAKK, $LAD, $LCC, $LL, $LLY,LO, $MDCO, $MOLX, $MSA, $MSI, $MTH, $NDAQ, $NLSN, $NOC, $NSC, $NYCB, $OC, $OCR, $OSIS, $PLD, $RES, $SIX, $TMO, $TUP, $WLP, WYN
Chucky: $MSI A long term holding from the MOT split off. Reaching all time high 64.58. Can still run to 65-66. Div.pmt. date Friday or Monday. Will add if pullback happens. Earnings 24Apr13
BuffaloBill: ...
TOP LIQUID $MO MO - $CREE LRCX $MSI CBI $BLK LNKD $JPM MPC $CELG RHI $PKG DISCA $FLT GILD $AGN Catch me if you can

Happy trading




Chucky: $MSI Another @Dan IPO strategy. Spinoff of MOT awhile back a core holding. (goog bought the other half ) Broke above 62 will use todays intraday low as stop on partial position from100% holding. Would like to reload on pullback to 20DSMA. @Dan thanks again for your service and this IPO strategy on spinoffs of quality companies. Finding these type of companies and being patient pays off. $HES might be next.
:
Tricia: EARNINGS: Notable earnings before Wednesday's open: $AEP, $ALXN, $ATI, $BA, $BMY, $CP, $DAL, $DPS, $DTE, $EAT, $ECA, $ELN, $EMC, $GD, $GLW, $HCBK, $IACI, $KMB, $LCC, $LL, $LLY, $LMT, LO, $LVLT, $MSI, $NDAQ, $NEE, $NOC, NYB, $OC, $PVR, $PX, $RCI, $REGN, $RES, $SAP, $T, $TMO, $TROW, $WYN Notable earnings after Wednesday's close: $AB, ACOM, $AEM, $AKAM, $AMP, $CCI, $CDNS, $CLF, $CMO, $CROX, $CTXS, $EGHT, $ENTR, $EQR, $FFIV, $FIO, $IDCC, $INFN, $KBR, $LOGI, $LSI, $OI, $ORLY, $RRC, $RYL, $SGMO, $SIMO, $SPN, $SRCL, $SYMC, $SYNC, $TAL, $TER, $TEX, $TLAB, $TQNT, $TRN, $TSCO, $TWI, $WLL, $WYNN, $XNPT, ZNGA
taylor: #Options Expiration - some of my best short put positions expiring today with their original prices: $VRTX Oct 20 2012 45 Puts @ 5.00 $UA Oct 20 2012 32.5 Puts @ 2.05 $GS Oct 20 2012 80 Puts @ 1.80 $WAG Oct 20 2012 28 Puts @ 1.28 $CW Oct 20 2012 30 Puts @ 1.20 $CSCO Oct 20 2012 16 Puts @ 1.09 $EXC Oct 20 2012 35 Puts @ 1.05 $MSI Oct 20 2012 42 Puts @ 1.05
moneytaker: ...
$MSI,107,99,49.81
$MTB,110,99,93.92
$MTGE,108,99,26.32
$MWV,109,98,30.3
$NFG,111,97,52.9
$NOV,112,98,82.76
OGZPY,118,97,10.81
$OKE,107,99,46.76
$OLN,111,98,22.77
$OMI,107,100,29.51
$PCL,108,100,43.74
$PDI,105,100,27.98
$PDM,107,100,17.92 ...
taylor: #Options Expiration, Short Puts - all of the following are expiring in my primary trading account today. So I'm looking for new ideas.... $AA Aug 18 2012 8.0 Puts $AMRN Aug 18 2012 7.0 Puts $BWLD Aug 18 2012 60.0 Puts $CAT Aug 18 2012 75.0 Puts $CAT Aug 18 2012 80.0 Puts $CLF Aug 18 2012 38.0 Puts $CMI Aug 18 2012 80.0 Puts CPNO Aug 18 2012 27.0 Puts $CTXS Aug 18 2012 65.0 Puts $DVN Aug 18 2012 50.0 Puts $EBAY Aug 18 2012 32.0 Puts $FCX Aug 18 2012 29.0 Puts $FCX Aug 18 2012 30.0 Puts $FWLT Aug 18 2012 14.0 Puts $GMCR Aug 18 2012 10.0 Puts $GMCR Aug 18 2012 17.0 Puts $GMCR Aug 18 2012 18.0 Puts $GS Aug 18 2012 85.0 Puts $JNPR Aug 18 2012 14.0 Puts $JPM Aug 18 2012 28.0 Puts $JPM Aug 18 2012 31.0 Puts $KCG Aug 18 2012 2.5 Puts $LNG Aug 18 2012 11.0 Puts $LULU Aug 18 2012 40.0 Puts $MDR Aug 18 2012 10.0 Puts $MMR Aug 18 2012 6.0 Puts $MSI Aug 18 2012 44.0 Puts $NTAP Aug 18 2012 27.0 Puts $RVBD Aug 18 2012 13.0 Puts $SDRL Aug 18 2012 31.0 Puts $SWN Aug 18 2012 28.0 Puts $UAL Aug 18 2012 16.0 Puts $VRTX Aug 18 2012 45.0 Puts VXX Aug 18 2012 11.0 Puts $WAG Aug 18 2012 29.0 Puts $WIN Aug 18 2012 8.0 Puts $XCO Aug 18 2012 7.0 Puts
Tricia: EArnings Before the bell: $ALXN, $AOL, $ARMH, $ATI, $BA, $BMY, $CAT, $CBE, $COP, $CP, $CVE, $DAL, $DLR, $DRH, $ECA, $ELN, $F, $GD, $GLW, $HCBK, $HES, $JBLU, $LCC, $LLY, LO, $LVLT, $MSI, $MT, $NDAQ, $NLSN, $NOC, NYB, $OCR, $PDS, $PEP, $PX, $REGN, $ROK, $SO, $SWI, $TEL, $TMO, $TROW, $UMC, $USG, $WLP, $WYN EArnings after the bell $AEM, $AKAM, $AMP, $AVB, $BCR, $CCI, $CDNS, $CLF, $CMO, $CROX, $CTXS, $CYH, $DRE, $EQR, $FLEX, $FTNT, $ISIL, $KBR, $LRCX, $LSI, $LVS, $OI, $OII, $ORLY, $STR, $SUSQ, $SYMC, $TER, $TEX, $TSCO, $TSLA, $V, $VAR, $WDC, $WFM, $WLL, $ZNGA Good luck everyone and have a Grand day!
taylor: ...
$MSI Jul 21 2012 45.0 Puts
$NFLX Jul 21 2012 65.0 Puts
$NFLX Jul 21 2012 67.5 Puts
$NLY Jul 21 2012 15.0 Puts
$RIG Jul 21 2012 38.0 Puts
$RVBD Jul 21 2012 14.0 Puts
$SDRL Jul 21 2012 29.85 Puts
$SNDK Jul 21 2012 30.0 Puts
$SNDK Jul 21 2012 3 ...
taylor: $MSI, Short Puts - another stock highlighted on the Weekend update. Sold $MSI Jul 21 2012 45.0 Puts @ 0.42 Sold $MSI Aug 18 2012 44.0 Puts @ 0.80 Sold $MSI Oct 20 2012 42.0 Puts @ 1.05 Sold $MSI Jan 19 2013 39.0 Puts @ 1.26
steveingeneva: $MSI - Decent buy point here for a trade. Like the bullish wedge riding the 200 dma. Could use the lower BB as a stop level. Look to set trailing stop as you close in on the 50 dma . no position.
gold2stocks: ...
$MSI
Motorola Solutions upgraded at Credit Suisse
Shares of $MSI upgraded to Outperform from Neutral, Credit Suisse said. $62 price target. Strong visibility on earnings growth.

$MWW
Monster Worldwide downgraded at $UBS
$MWW was downgraded t ...
gold2stocks: ...
$MSI
Motorola Solutions numbers increased at Goldman
$MSI estimates were raised through 2014, Goldman Sachs said. Company is expanding margins and buying back stock. Buy rating and new $56 price target.

$RL
@Ralph @Lauren numbers upped at Gol ...
bullmoose: Semi Madness - I was going through my list of semiconductor stocks last night and it looks as though the sector is starting to break out. I have compiled a list here of some very nice looking charts: $ALTR, $AMAT, $AMD, $ATML, $CRUS, $CY, $LLTC, $LSI, $MCHP, $MSI, $MU, $MXIM, NVLS, $PMCS, $QLGC, $SNDK, $TER, $TXN, $TQNT, $VTSS, XLNX. Some are consolidating nicely. Some are squeezing. Some are just now breaking out of squeezes. Some have already broken out and need a pullback before buying. But they all look good. For #RHRN, my favorites are $ALTR, $ATML, $CRUS, $MXIM, $PMCS, $SNDK and VTSS. I have buy orders on $ALTR and $SNDK at the open.
gold2stocks: ...
$MSI estimates were reduced through 2012, Credit Suisse said. Enterprise demand could be hurt by slower macro growth. Neutral rating and new $49 price target.

Netflix estimates, target lowered at Oppenheimer
Shares of $NFLX now seen reaching $ ...
dkt: ...
Intermediate Term Long (stock and/or #options): $AAPL, $AMZN, $BIDU, $BLT, $CAT, $CHN, $COP, $FCX, $IRBT, $JPM, $LULU, $MSI (bought to replace $MMI, which I exited after the Google offer), $RAI, $VWO (yes, I love emerging markets), $VZ, $XLK, $XOP, ...
bullmoose: @infocus - You should always do what makes you feel the most comfortable. There is absolutely nothing wrong with taking a profit. I'm underwater in my $BWLD and $MSI puts and sweating over it. Both are right at resistance and could break through and cause me to stop out with losses. Had I sold at least half yesterday, I could have always bought them back. But I'm trying to be less spastic with my trading and let things play out. The market is weak, those stocks have broken below the 50 and that level is resistance now. So I'm attempting to give the trades a chance to play out. Luckily, I have nice profits in other short trades and my long $UUP calls.
bullmoose: APKT, $TTWO - I trimmed a couple of my puts here. I still think they have a little lower to go, but I have to leave in a half hour for an out-of-town baseball tournament and won't be around the market tomorrow. I kept some of the #options going. I also still have my $BWLD and $MSI puts going. Both of them put a scare into me today, but both are also still struggling at the 50. Today's high for $BWLD has to be my line in the sand. $LULU bear call spread is working today, but I'm leery of the low volume decline. $UUP calls continue to work as I see the $ETF on its way to 21.8-22. Have a great rest of the day everyone and a good trading day tomorrow.
bullmoose: Short Power - I've noticed that all the stocks I'm short through puts, with the exception of $BWLD, are accelerating their slides into the last hour of trading, and on increasing volume. I own July puts in APKT, $BWLD, $MSI and TTWO. I'll be looking ...
bullmoose: ...
Other than that, I'm nervously holding onto a few of my puts. $BWLD I should have exited Friday, but as I said Friday, I didn't make it back from picking my daughter up from college in time. APKT and $MSI still look good (as puts). $TTWO still has t ...
bullmoose: More Puts - I have buy orders in on puts on $MSI and TTWO. I missed getting them at lower prices earlier this morning. $MSI just broke below the 50-day and has some room to fall to the 20-week. $TTWO is struggling with the 50-day as resistance. It has, however, held the 20-week so far. APKT and $BWLD puts are holding ground so far today and primed to gain. $S is another put I'm looking at for a quick trade as it moves down to meet the 50-day or 20-week. It's made lower highs over the past few days. In truth, I missed the best opportunity to buy the put on Wednesday. $WLT continues to find resistance at the 20-day. I'm considering puts, but it's dropped quite a bit and the 40-week isn't much lower. $EL is another put I'm looking at, but so far it's holding the 20-week.
scottto: $MSI - using low from Tuesday as stop level. started small position today.
bullmoose: New Short Positions - APKT, $ALTR, BWLD. I'm also looking at puts on $TTWO, $SINA (probably too late), $MSI, and $S, among others.
Splendor: S&P - my shopping list; $ULTA, $MELI, $ABV, $SODA, $PCY, $MO, $SJM, $NSC, $MSI, $TSCO, SWN. want to buy now but probably won't. hate buying on Fridays. on the other hand, we've had a lot of washing out. less resistance is now on the upside at least for a half a day ;) odd mix but they all seem to have put in clear support and risk definition. already in IAU/GLD and TLT.
scottto: Alerts - This week's batch - as always, stocks mined from the S&P 500 and @Russell 3000 $MSI $BWLD $CAB $LOGM $CRUS $TWTC KCI $CFN PDE $CSTR $FAST WPI $AN $CAH $CHRW best, @scott
AlsoDan: $MSI -- Beginning 3rd phase of VS?
jkricha: $TGT - JOJO - Yeah I'm still with you here, just looking for some volatility in the stock before selling the calls. $RGC - Love the short interest here looking for a move above 14.30 and will add aggressively. Trimmed $SNY and $LLY, more like pruning so that I can more patient. Added to $MSI, PCX, $ISRG and HCA. Need to make some coin for the Member Guest this weekend. $TSLA - Love this little stock and it caught an upgrade today.
rbmoult: $MSI - Is anyone following this stock. I look like it has come out of a $V #Squeeze and successfully retested the move.
Taz93: $MSI I know @Dan covered this stock a few weeks ago. Does anybody else own this stock?
peasterw: $MSI - I currently own some shares.
TD: $MSI - Phase 3 upside volatility expansion.
cmac: $MSI is this in @Dan's Ph 2 of a vol #squeeze ? Looks to me that it may be testing the original breakout level and is ready for Ph 3 ? Its actually green this morning.
scottto: ...
$MSI - One of the tightest squeezes last week. Popped huge on earnings news. (I've been holding for quite a while and was able to sell some covered calls up around $47 to capture the move).
$EL - just starting to creep above the upper band. Near ...
cmac: $MSI @Dan was so right...sell at the open. I didn't do that. Waiting to see if 45.50 holds at this point. It was a critical support level yesterday.
dlylis: $MSI - I have learned that when @Dan says sell at the open, it is not a mere suggestion. A little song, a little dance, a lot of seltzer down my pants with SODA.
seahawk: $MSI - Out of it's trading box!
debrup: $MSI up and away she goes!
gemsbyg: $MSI - nice move off earnings this am
rincon8: $MSI - nice bounce but looks to have found resistance at the 200. Wouldn't mind getting back into this one but watching for now.
chrismibs: $MSI - I had an alert go off for this name - up about 5% on earnings and popped a little VS. Anyone else watching this?
chrismibs: $MSI - @rincon8 - thanks for the post. I had searched under ticker but it had not come up. When I searched under the terms setting the other posts showed up. Guess I'll have to log out and come back in to reset the GUI. That said, could I ask for a clarification on your timeframe for the 200 ema? I am using a daily and weekly 200 ema on stockcharts.com and do not see it close - I assume you are on a minute by minute chart? Thanks.
britam706: $MSI - breakout to upside of vol. #squeeze
Amache: $MMI MSI Anyone looking at these for an entry? $MSI is expanding out of a #squeeze and $MMI has reversed to the upside and is entering a tight vs.
777Steve: $MSI -- I am amazed to find not a single post pointing to the break out in Motorola Solutions today!
rodg: $MSI - Just using market forces and hoping people are not trading the wrong symbol
barillo1: MSI-talk about a VS. had some heavy volume yesterday , managed to close at lower BB. there was negative news for $MMI but $MSI looks very good here. any thoughts?
klayton: EARNINGS CALENDER - Anyone know of a good website for earnings calendars showing Before or After the Bell earnings announcements? I was using Briefings.com but it shows "under construction"? In particular, currently trying to find $MSI, I know it reports tomorrow, but is it before or after the bell?
JohnMT: $MSI - Before the bell / Earnings call is 8:00 AM eastern
klayton: EARNINGS CALANDER - Thanks kappy12 and @captron. Earningswispers.com is new to me. Lots of stuff to explore. Looks like $MSI reports tomorrow Before the bell.
Visit the Trading Forum to join in the discussion.
| | |
| --- | --- |
| Stock Price | $USD 135.33 |
| Change | -0.40% |
| Volume | 2,404,100 |
Motorola Solutions, Inc. provides technologies products & services that make a range of mobile experiences possible. Its portfolio includes wireless handsets, wireless accessories, digital entertainment devices, set-top boxes & video distribution systems.
Request Video of MSI
Already a member?
Sign in here.
Earnings
July 30th, 2020 - 2020 Q2 Earnings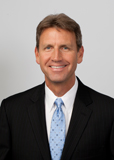 Dan Fitzpatrick
Stock Market Mentor gives you EVERYTHING you need to succeed in the market; all in one place. How easy is that? Dan Fitzpatrick and his elite community of traders share trading ideas, strategies and much more. Dan Fitzpatrick--a world class Technical Analyst, trading coach and regular CNBC contributor--gives you access to all of this with a 30 day trial membership for just $7.77. Get started TODAY and start trading better TOMORROW with the following premium content:
Nightly video Strategy Sessions with a game plan for tomorrow
Got a stock you want Dan to look at? Just ask.
Patent pending video alerts instantly delivered to you when one of Dan's trading signals is triggered. This is not your typical price alert. This is a short video explaining the action you need to take to make money. No more "Woulda, coulda, shoulda"
Access to over 70,900 stock analysis videos
Access an ever expanding library (70,900) of educational videos that will save you time and make you money
Join a team of friends and traders that have one thing in common; a burning desire to succeed.

Become a Member Today!
Gain immediate access to all our exclusive articles, features, how-to's, discussion group and much more...
Satisfaction Guaranteed!
Your Stock Market Mentor membership comes with a 30 day, no questions asked, 100% money back guarantee!