Omeros Corporation (NASDAQ:OMER)
Bands Volume 200 SMA 50 SMA 20 SMA Videos Alerts Articles Events

efrain007: $OMER trying to break out of squeeze
efrain007: $OMER I'm in, stop day low
efrain007: $OMER tested support 14 and back to day high
efrain007: $OMER would have preferred a close near the high, but still looking to close out of the bb squeeze.
bRobert: $OMER . pop post earnings, np Watching $GKOS . W .50d . . $64 target
bRobert: $OMER phase 3 Short squeezw
bRobert: $OMER Strong target $32 Adding on pb/bounce
bRobert: $OMER Breakout/short squeeze . $32+ . target
bRobert: $OMER nh . Short squeeze. Long stock/calls . $32 target. Raising trailing stops.
bRobert: $OMER High volume breakout to nh from very 13 month base. Shorts 18% . 13d to cover Target $32+
bRobert: $OMER spec WEEKLY breakout continues. Short squeeze . I will milk this and $DIN . Overweight.
bRobert: $OMER short squeeze. Will add on pb/bounces $32 + . Target
bRobert: $OMER spec Breakout $28/$32 Targets. Add on pb/bounces. Move > $25 + should take off
bRobert: $OMER Breakout out of very nice base. WEEKLY inv h&s target $32+ Add on pb/bounce Trailing protective stops .
bRobert: $OMER nh Blue sky . Oozed out of 4 month base.
bRobert: $OMER Nice base/set up. High upside
bRobert: $OMER Watching carefully . $28 + target 1 with breakout. $48 long term.
bRobert: $OMER trade set up. High base . reversal set up on WEEKLY Alert >24 $35+ target
bRobert: $OMER spec biotech with high upside. Daily shows . long sideways consolidation. Recent earnings dip was strongly bought. Weekly reversal pattern with high targets. Alert >23.20
gwenzee: @woodman $ABMD $ONCE $HALO $ESPR $SRPT $BLUE $JUNO #Biotech- You are doing well, my friend. Had SRPT and JUNO and BLUE at one time. Sold all and never bought back in. Today I'm holding ABMD, $CYRX, $OMER, $ONCE $INCY and $PBYI. Some of these look like an E-ride at Disneyland. Hope springs eternal.
woodman: @gwenzee $ABMD $ONCE $HALO $ESPR $SRPT $BLUE $JUNO $CYRX $OMER $INCY $PBYI #Biotech- PBYI may be coming to life again. I can't figure out INCY, but, fwiw, it's pulled all the way back to the 200 week. Maybe it will start to play nicely again. I'll send you some positive vibes. :-)
gwenzee: @woodman $ABMD $ONCE $HALO $ESPR $SRPT $BLUE $JUNO $CYRX $OMER $INCY $PBYI #Biotech- In the past had made some good $$$ on INCY. It is an old friend who has forgotten me. It still has a great pipeline and there has got to be a pony in there some place.
JBed: $OMER breaking out of volatility squeeze, 15.5% short interest.
gwenzee: $OMER @Woodman Broke out today with news they have reached agreement with the FDA on OMS721 Phase3 trial protocol for IgA Nephropathy. Chewed through some resistance @ $21 with next targets at $23, $25, $27 and finally $30. Holding on for a nice ride....don't buck me off.
bRobert: $OMER Setting up on support. alert > .$21.10. then Target $29+
bRobert: $OMER setting up
bRobert: $OMER triggered. buy Target $27
bRobert: $OMER set up Target $27
michaelH: @bRobert $OMER I find the chart tough to game. What's your reasoning? I was in this some time ago and made some decent $, and thinking of a re entry.
bRobert: $OMER setting up. target $29
gwenzee: $OMER $PBYI Two I held over earnings. OMER up 33%. PBYI down 12%. Dickens is still echoing in my head, "It was the best of times, it was the worst of times."
gwenzee: @debeers $EXAS My big loser, $OMER, is up 9.55% today. Still a loser but maybe some light at end of this tunnel. Hope it isn't another train headed my way.
bRobert: @gwenzee $EXAS $OMER did you have a stop with OMER?
bRobert: $OMER squeeze Phase 3
bRobert: $OMER Squeeze breakout
gwenzee: $OMER Squeezing. Top of narrow channel. Getting ready to break out??? Anyone watching this one besides me?
greenpatrol: @gwenzee $OMER Yes. Was watching and waiting for it to get over 22. Now I might start a small position when it reaches 21.70.
gwenzee: @greenpatrol $OMER Pop Out Of The Box pattern. You could buy here @ $21.50. Tight stop around $20.30. Risistance @ $21.94.
greenpatrol: @gwenzee $OMER Thanks. Took a small position at 21.60 to keep it on the radar.
gwenzee: @bigbartabs $KITE $OMER $PBYI $INCY Two up and two down.
michaelH: @woodman $CARA #Biotechs #Biotech So true. Look at $Omer, glad I sold mine in stages on the way up. Sold my $kite 2 days ago, and not looking back, even though it hasn't cratered yet. Buy small and sell the pops in stages is the only way!!!!
gwenzee: @michaelH $CARA $Omer $kite #Biotechs #Biotech Was kicking myself for not buying OMER. In retrospect glad I didn't try to chase.
cmac: I did make some purchases today....mostly in the yield-hog space $DDR , $FTRPR and a biotech $OMER which was the target of a fake news report. I wish I could go long "fake news" since it seems to be in great demand these days.
michaelH: $OMER selling another 1/2 of remaining position. Biotech starting to feel frothy....even though its just breaking out(does that make any sense?)
spmeyers: @michaelH $OMER the RSI on $XBI is indeed quite in overbought range, but then again we're getting a breakout from a pretty long trading range
Aragorn: $OMER in a nice BB expansion not stopping
michaelH: @Aragorn $OMER looks over extended way out of the upper Bollinger bands, would expect to see a snap back. I sold 1/2 my pos yesterday. after all its biotech
Bridget: $OMER big breakout. Biotech stocks are always risky so don't chase. Buy near $18.
Bridget: Notes: $XLF - financials still working but starting to slow while waiting for FOMC. $WFC $AMTD $SCHW $CMA $ALLY $IYT - transports doing good. $CSX $FDX $UPS $GBX $XBI - biotechs doing good. $CVLS $MDT $OMER $PUMP $ABT Casinos holding- $CZR $MLCO $WYNN $LVS Infrastructure trade - $VMC $CMC $MLM $XLK recovering - $IRBT $TSLA $LITE $EDU $XHB breaking out - $KHB $LEN $PHM Winners on a pullback - $MTN $DPZ $NFLX $AMAT $ANET $MAS - breakout $IPI - breakout
jetace: $OMER is breaking out of a weekly slump on volume if you are looking at Biotech
woodman: $OMER flying today, up through 200 day.
woodman: $OMER - congratulations this morning if you own it. (I do not.)
woodman: $OMER $ESPR $KITE - #Biotech pops still being sold into, but the morning is very young so we'll see if they reverse up again or continue down.
woodman: @telanganite #Biotech - the big pops have not been holding up. You gotta sell the big pops, IMO. $KITE $ESPR $OMER today alone.
janner0814: From @ginny: Early premarket gappers: Gapping up: $CALI 38.8%, $WIN 12%, $SSRI 11.1%, $VALE 3.5%, $GRPN 3.2%, $SDRL 2.6%, $RIO 2.4%, $CBK 2.4%, $SFUN 2%, $MNST 1.7%, $VOD 1.3%, $GSK 1.1%, $NGG 1%, $BP 0.9%, $CSCO 0.9%, $SYT 0.8% Gapping down: $LACO -49.5%, $FXCM -12.6%, $NBG -9.5%, $FTR -7.7%, $GFI -4.9%, $CHK -4.6%, $TNK -4.3%, $CRM -3%, $MGIC -1.9%, $STO -1.8%, $UN -1.6%, $SAN -1.4%, $QGEN -1.4%, $ERIC -1.1%, $TOT -1.1%, $BBRY -1.1% Notable earnings after Monday's close $AMBC, $APEI, $ARCW, $ARNA, $ASEI, $ATHX, $BDE, $CALL, $CHMI, $CLNE, $CYTX, $DEPO, $DRYS, $DTSI, $EAC, $ELON, $FF, $FMC, $FMI, $FTEK, $FXEN, $GBDC, $GTY, $HALO, $HI, $IPAR, $IPXL, $JUNO, $LPSN, $MBI, $MCC, $MDR, $MNTX, $MODN, $MR, $MTZ, $MVNR, $OME, $OMER, $ONTY, $OPK, $ORIG, $PAAS, $PEIX, $PINC, $PVA, $RAX, $REN, $SCLN, $SF, $SFXE, $TCRD, $TEP, $TRQ, $TTEC, $UNXL, $VRTU, $XON, $YY, $ZGNX thanks ginny!
DanWessler: $AAPL really worked today. Thanks Dan. Great call in the morning thoughts. I really pay attention to that email. It tends to give the rest of the day a lot of perspective. $ANAC had another 52-week high today and closed at the high of the day. It cleared prior overhead resistance at the high $37s-to-$38. BULLISH. Another interesting play in the biotech space is $OMER. This stock has a pretty high short interest and it is coming off a great capital raise. They already have an FDA approved product (Omidra) and a fairly deep pipeline for a biotech. Some analysts have a $45 price target on $OMER. It closed at $23.36 today.
J_Pitch: $OMER up over 37%
woodman: @J_Pitch $OMER up this much must be to honor @Tim for hanging out today. I think Tim introduced us to OMER many moons ago. (No position, but I do look at it from time to time.) Congrats @J_Pitch if you have it!
Tim: @woodman $OMER - yes, my old favorite! Tickled to see it moving today. The company has been granted pass-through reimbursement status from Medicare and Medicaid for its drug Omidria. Great news for the company.
dmgrevas: $OMER - game on for omer http://www.smarteranalyst.com/2014/10/07/maxim-group-maintains-buy-omeros-following-new-commercial-supply-agreement/
dmgrevas: $SQNM $OMER - Wanted to share with the forum some thoughts from a friend who is a brilliant Opthomologist. Trendline resistance currently at $5.10.

SQNM is innovative in their genetic testing. All pregnancies of 35yrs old and older automatically a ...
woodman: $OMER - Congrats to Tim Strickland, wherever he is now....
Tricia: $OMER @ Woodman - Timmy is deep in study for his Series 6 .. he is on twitter - tweet him - he will be thrilled to hear from you.. OMEROS of Seattle said Monday the FDA has approved Omidria, an injection of two agents, phenylephrine and ketorolac, that will dilate the pupil of the eye during cataract surgery and other ocular procedures and reduce post-surgical pain. It is Omeros's first product approval. ALSO, FDA approved IND in april 2014 for OMS721 treatment for complementmediated thrombotic microangiopathies (TMAs), which are rare, debilitating and life-threatening disorders characterized by multiple clots in the body's organs, most commonly the kidney and brain.
ginny: $OMER $PCYC up premarket
ginny: $OMER
woodman: $OMER - weird action end of day. At 3:31, it traded 25K shares from $12.24 to $12.82, then fell down over the rest of the day into the close for a round trip back to $12.23.
woodman: $OMER - a @Tim S. favorite, it's working its way back up, hopefully can get back through the 50 day and 8 EMA. I got long yesterday. Some lofty price targets on this one so @Tim isn't the only one who likes it, though that could be good enough on its own :)
Tim S: $OMER - I did comment yesterday that I was holding, and that I felt the secondary offering had established (or reaffirmed) support for this name. Good price action today on decent volume. Keep an eye on it to see if former support is resistance; this could easily grind sideways for a while
woodman: $OMER - been pleased with this the last 2 days. Thanks @Tim.
woodman: $OMER @Tim $S - are you still in this? Any thoughts? My understanding is that it has some lofty price targets.
Tim S: $OMER - yes, I am still holding. I added down around $9, and I haven't done anything since. The last upgrade I remember seeing is a price target of $28. With the secondary offering last week, I think you have a new support level defined.
woodman: $OMER - Wedbush raised to $37 from $32 today: http://www.theflyonthewall.com/permalinks/entry.php/OMERid1980152/OMER-Omeros-price-taret-raised-to--from--at-Wedbush
:
GOOSE: LISTEN to your pain........ @dudemetro Hi Dude, When posting, if you would start with the stock symbol in CAPS, and an @ to whoever you are addressing, it would be helpful. E.g. $SVXY @GOOSE Listen to your pain... Or $OMER Why is this..... etc. It is easier to find and read. Welcome to the Forum and Good Luck, @GOOSE
Tim S: ... $CLDX, $OMER, $GILD, $CLVS, $CELG, ...
Tim S: $OMER @Tricia Thanks Mom! Adding to my position down around $9 sure is proving to have been opportune!!!
Tim S: $OMER - breakout continuing. @Dan covered biotech last night; this looks like it has consolidated and is ready for next leg higher. $13.76 marks the 52 week high from October.
Tim S: $OMER - new 52 week high
Tim S: $OMER - up 9% now today - after a 9% move yesterday. Loving this name again. It's been worth the hold.
DAN: $OMER -- I like $OMER, @Tim. Like the $SUNE breakout too.
Tim S: $OMER - has broken out of its consolidation range today
:
Tim S: $OMER - up $1.00 pre-market. I've been holding and waiting for this to start pushing back to new highs again ... I bought more shares in December in anticipation of this happening. Hope I am not putting the jinx on it by mentioning.
Tim S: $OMER - another biotech fav ... the pullback in Nov/Dec is now officially done, and this is back approaching the October high levels. AFter the bullish news came out price targets were raised as high as $28 ... I have not done anything with my shares since my purchase. Staying long (having added back in late November) and fully green on my position now
Tim S: $OMER - continuing the climb higher ...
woodman: $OMER - Forming a little flag. I have a feeling this one isn't done going up. Just a feeling. Trade accordingly.
erdruido: $OMER @woodman @bybyjanice - I miss the break out last week, but if I wanted to play the possible move on the flag pattern what strategy would you use? a. Set a price alert for something above $10.55 and wait; b. Buy 1/3 position now with tight stop ($9.25?); c. a. and b. d. None of the above Thank you.
bocarick: $OMER up PM, granted orphan drug status
Tim S: $OMER - up 18% today. Holy moly!
Tim S: $OMER - I don't know. This isn't a short #squeeze like the last spike we saw; shorts had plenty of time to cover already. This was on a catalyst. However, after the last catalyst price targets were raised to about $28 or so if I am remembering correctly. I didn't do anything to my position in the last few months except sell covered calls, and yesterday I bought more shares. Just holding for now.
Tim S: $OMER - trading up over 5% $AH - I can find no news
woodman: $OMER @Tim $S - orphan drug designation for prevention (inhibition) of complement-mediated thrombotic microangiopathy: http://www.accessdata.fda.gov/scripts/opdlisting/oopd/OOPD_Results_2.cfm?Index_Number=397813 Apparently for this: http://investor.omeros.com/phoenix.zhtml?c=219263&p=irol-newsArticle_print&ID=1807518&highlight=
captron: $OMER - A biotech stock I have been in since the momentum recently picked up is popping out the top of the BB's this morning coming out of a #squeeze. Will add if it can close above the 50. Short interest is quite high. About 9 days of covering.
:
Hawkeye: $OMER - With earnings behind us and the stock finding some support, I'm taking a small position here today. The stock appears to have found some weak support right here at the .618 fib retracement level. Yes, I see the 50 dma overhead... I'm going to use Friday's low as my "I was wrong" price. My thesis is this thing will drift sideways for a while. The plan is to sell the Dec $9 calls against the position with a bid/ask at .85/1.00. Right now, the Dec 9s are offering a juicy 10% return if unassigned; 15% if called out.
Tim S: $OMER - bounce off of 50ma yesterday; up 5% this morning.
hooked1: $OMER - @Tim $S the price is at the confluence of a 50%fib retracement of the move beginning on 9/15 and the 50dma. Not a bod place for a swing.
Tim S: $OMER - posted a heads up earlier ... now up 10% on the day and still going
hooked1: $OMER - @Tim $S thanks for the heads up! I jumped on board at $9.55
GOOSE: STOPS Don't usually use them, but I put them on, $SSH @10.40, and $OMER @ 9.90.
Visit the Trading Forum to join in the discussion.
| | |
| --- | --- |
| Stock Price | $3.86 |
| Change | 4.61% |
| Volume | 210,246 |
Omeros Corporation is engaged in the discovery, development and commercialization of pharmaceutical products for inflammation, coagulopathies and disorders of the central nervous system.
Request Video of OMER
Already a member?
Sign in here.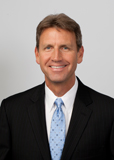 Dan Fitzpatrick
Stock Market Mentor gives you EVERYTHING you need to succeed in the market; all in one place. How easy is that? Dan Fitzpatrick and his elite community of traders share trading ideas, strategies and much more. Dan Fitzpatrick--a world class Technical Analyst, trading coach and regular CNBC contributor--gives you access to all of this with a 30 day trial membership for just $7.77. Get started TODAY and start trading better TOMORROW with the following premium content:
Nightly video Strategy Sessions with a game plan for tomorrow
Got a stock you want Dan to look at? Just ask.
Patent pending video alerts instantly delivered to you when one of Dan's trading signals is triggered. This is not your typical price alert. This is a short video explaining the action you need to take to make money. No more "Woulda, coulda, shoulda"
Access to over 90,400 stock analysis videos
Access an ever expanding library (90,400) of educational videos that will save you time and make you money
Join a team of friends and traders that have one thing in common; a burning desire to succeed.

Become a Member Today!
Gain immediate access to all our exclusive articles, features, how-to's, discussion group and much more...
Satisfaction Guaranteed!
Your Stock Market Mentor membership comes with a 30 day, no questions asked, 100% money back guarantee!