Paycom Software Inc. (NYSE:PAYC)
Sector Spotlight

July 19th, 2019

00:10

Chart of the Day

June 28th, 2019

00:07

Sector Spotlight

June 14th, 2019

00:06

Strategy Session

June 13th, 2019

00:01

Sector Spotlight

June 8th, 2019

00:16

Strategy Session

June 6th, 2019

00:13

Strategy Session

June 5th, 2019

01:16

Strategy Session

June 4th, 2019

01:01

Strategy Session

June 3rd, 2019

00:48

Sector Spotlight

May 31st, 2019

09:58

Stock Watch

May 31st, 2019

02:11

Strategy Session

May 21st, 2019

00:32

Strategy Session

February 14th, 2019

00:17

Strategy Session

February 11th, 2019

01:26

Stock Watch

February 8th, 2019

02:24

Market Overview

December 28th, 2018

00:39

Strategy Session

December 27th, 2018

00:17

Strategy Session

August 2nd, 2018

00:02

Strategy Session

August 2nd, 2018

01:04

Strategy Session

May 14th, 2018

01:00

Strategy Session

April 18th, 2018

01:31

Strategy Session

April 17th, 2018

00:06

Stock Watch

April 6th, 2018

00:35

Strategy Session

March 27th, 2018

00:27

Strategy Session

March 19th, 2018

01:03

Stock Watch

February 23rd, 2018

00:54

Stock Watch

February 16th, 2018

00:28

Strategy Session

February 13th, 2018

00:48

Strategy Session

February 8th, 2018

00:03

Strategy Session

February 7th, 2018

01:30

Market Overview

January 19th, 2018

01:01

Stock Watch

January 12th, 2018

00:38

Sector Spotlight

January 5th, 2018

00:44

Strategy Session

January 4th, 2018

01:54

Strategy Session

December 13th, 2017

01:19

Sector Spotlight

December 8th, 2017

00:51

Strategy Session

December 6th, 2017

00:35

Strategy Session

November 30th, 2017

00:46

Strategy Session

November 16th, 2017

02:46

Strategy Session

November 15th, 2017

00:22

Sector Spotlight

November 10th, 2017

00:39

Strategy Session

November 9th, 2017

00:15

Strategy Session

November 9th, 2017

00:15

Sector Spotlight

October 27th, 2017

01:24

Strategy Session

October 17th, 2017

00:13

Strategy Session

October 16th, 2017

00:52

Sector Spotlight

October 13th, 2017

00:55

Strategy Session

September 26th, 2017

00:59

Strategy Session

August 21st, 2017

01:15

Strategy Session

August 9th, 2017

01:25
Bands Volume 200 SMA 50 SMA 20 SMA Videos Alerts Articles Events

bRobert: CLOUD The action in many of these names seems frothy to me. eg $PAYC $NOW and have well exceeded their measured moves. I've profited from these moves but the air is a bit rare and have been taking profits in scales.They still can go further but will drop like rocks if the market gets a bit dicey. $DATA was a gift entry and is still in play close to support.
rachel: ...
10. $PAYC – keeps going
11. $TME – new IPO, but strong fundamentals
12. $LFVN – still working. This is my 'patience' trade.
13. $LEN – Alert $49
14. $PHM – Alert $27.50
15. $NFLX – close to breaking o ...
DAN: $PAYC -- Just a note about Paycom. It's down $5 bucks today. As a "lesson" in trading, can you see how buying the stock on Friday because it was "almost" back up to the $179.22 peak in reaction to earnings was NOT a good thing to do? It is a very VERY common mistake to expect the unexpected, and base trades on what you'd LIKE to see happen rather than what is LIKELY to happen. We need to actually SEE strength rather than anticipate it. If you can really lock on to this trading approach, you will avoid a LOT of shakeouts from anticipatory trades that are based on desire rather than data. Trust me on this -- I've spent a lot of money to learn this lesson. Dan
Mounty: @DAN $PAYC is this the beginning of phase 2 or a flag pattern?
CraigReynolds: @DAN $PAYC See that lesson in several positions. Trying to get the word "guessing" out of my trading system. Funny how the market is smarter than traders. When you listen to (shows like CNBC) to the experts, the talking heads seem to know what is going on after what ever happens. We believe and feel left out. Funny how they sold or bought after. In my old age I starting to believe whatever an expert says is fake words out of their mouth, lying might be harsh. Funny how every one on TV is correct and most of my life I fell for the financial geniuses. Thank you very much for you "Being You" with truth about trading. Keep instructing us and maybe one of these days, we will learn.
spmeyers: @Mounty $PAYC neither; just a very extended stock
DAN: @Mounty $PAYC I wouldn't classify it in either term. NOt Phase 2 b/c there was no squeeze expansion. And not a flag because the stock didn't go vertical ...just a steep uptrend. I just think it's a stock that's going to wallow for a while. Look at FB. Same thing. The stock didn't continue within a few days...so it's not continuing. Hope that helps.
bRobert: @jbuc5222 $ZEN Good karma $MDB $NOW $PAYC
rachel: ...
$PAYC – Momentum continuation? Support drawn at $165. That's where your stop goes. While this might look good to optimists...it is a low probability trade. Very extended. Power Cycle – which is the dominant group?
$TAL – ...
bRobert: @scottrades $RNG $OKTA . No resistance. Pullback/bounce Blue sky . $87+ . measured move Report in March. No t players in the cloud/software space with similarly great charts and upside targets .Watching for pb/bounces eg . $WDAY . $PAYC . $HUBS . $AYX $GLOB $ZEN . $CRM of course . $DOCU Great base No shortage of good stuff to watch. $MDB . Swing trade . more Gift pullback % wise . I think the HMO group . has more upside. after a severe correction. $UNH $MOH . have had nice moves that have quickly corrected broken charts Blue print for the rest. $ANTM $CNC $HUM etc . $HIIQ . Small cap high beta play Medical equip/devices with upside . $ABMD . $ILMN . (TMO still a little in the tank),$ALGN . $MDT . others
rachel: Weekend Update Notes 122818 COTD: No chart of the day. VIDEO ONE: Watch the head and shoulder throwback move. I think it matters. Tax Loss selling? Watch these stocks over the next month. They're the biggest losers in the S&P 500 this year. $GE $MHK $NFX $AMG $IVZ $WDC $LB $AA $UNM $BHF $IPGP $MHK – Insider buying. Others that have work to do: $PLNT $PAYC
Gary: ...
6. $PAYC – consolidating. Needs to do a lot of work and get back above 50- and 200-day MA
7. $CSX – look for $2 bucks…or even less.
8. $TVTY – stop below $24.
9. $ATHM – look for ~4-5%

bRobert: $NOW $NEWR $CRM $RHT $ADBE Cloud sale over $ULTI $PAYC also
issues: @johnny $PAYX How does that $PAYX compare with $PAYC? (We have a position in PAYC!
issues: IBD 50 this week: ABMD $ADBE $ALGN $ALRM $ALSN $BZUN $CPRT $CTRL $CYBR $EHC $EPAM $ESIO $ETFC $EVR $FIVE $FTNT $GRUB $HIIQ $HQY $IDTI $IDXX $ILMN $JAZZ $KEM $LGND $LULU $MA $MEDP $MPWR $MTCH $NANO $NOW $OEC $PANW $PAYC $PGTI $PLNT $PRAH $PSXP $SBRA $SIVB $TEAM $TREX $TRU $TTD $V $VEEV $VNOM $WING $WWE
Gary: ...
9. $PAYC – exhaustion move via 3 day rule of thumb.
10. $HTHT – was it right to keep a tight leash on a squeezing stock?
11. $SSNC – this is a bearish reversal of a blowoff…like in ICUI video…only more exaggerated.
...
judysteiner: $PAYC started added to my position this morning as it showed strength 10 MIN or so after the open, same with $KLAC $msft
Robert1965: $PAYC day 2
Gary: ...
11. $PAYC – you should be selling into this...or at least raising your stops.
12. $DOCU – Alert $59
13. $SEND – Alert $30.10
14. $TUSK – Alert $38.40
15. $MYOK – Alert $60
Requests:
16. $SPOT – back after earnin ...
tigerjohn8: @issues $PAYC $ULTI $MB $ZEN $IQ $BIDU $AVGO $SWKS $QRVO $FB $AMZN $NFLX $GOOGL $FNGU $FNGD $PAYC up a bunch this morning .
GOOSE: $PAYC @Bridget Thank you for the $PAYC Trade yesterday. GOOSE
Wykeman: $PAYC this is some squeeze..
tigerjohn8: @Wykeman $PAYC sold half my position at 123.45. then when i saw it playing with 125.00 decided to hang in there. I would like to maximize my gain with remaining but not confident about doing so . Trailing stops I set always seem to act as a magnet . Set a trailing $ stop at $0.50
Wykeman: @tigerjohn8 $PAYC sounds like a great trade!
tigerjohn8: @Wykeman $PAYC Thanks remainings shares hit stop and sold at $127.54 Not bad for shares I just bought yesterday
GOOSE: TRADES: $TNDM STO 8/17/18 29.0 CALL @1.75 $TNDM STO 8/17/17 30.0 PUT @3.10 CLOSED $AVGO, $URI, $FB, $PAYC BuPS'ies for small profits, except $PAYC for bigger profit, Thanks to @Bridget. ;>)
issues: IBD 50 news: Paycom Software $PAYC spiked past a buy point. Highly rated Ultimate Software $ULTI, $MB, $ZEN also moved late on earnings. So did recent Chinese livestreaming IPO iQiyi $IQ and its search engine parent Baidu $BIDU. Apple iPhone chipmakers have lagged in 2018, but Broadcom $AVGO, $SWKS and $QRVO rose late. So did FANG stocks Facebook $FB, $AMZN, $NFLX $GOOGL. BTW the etf for FANG stocks is $FNGU and the opposite (bear) for FANG is $FNGD, as Dan mentioned.
captron: $PAYC - This one got away from me. Took it off the watch list. Back in for the remaining 4 bucks if it does fill the gap.
BocaRick: $PAYC stock of the day on #IBD PB 118.55, climbing right side of cup
baronp0329: Added more $GRUB at 114.70. now full position (Long Term account) Added more $PAYC at 112. now full position (Trading account)
DAN: $PAYC -- has been quietly consolidating between $100-110. Watch $110. If the stock closes above that level, we're probably going to see new highs soon.
Stuart: ...
$MTCH -1% < 50 SMA ; $IBKR -3% < 50 SMA ; $PAYC -4% < 50 SMA ; $VNOM -6% < 50 SMA ; $SEDG -6% < 50 SMA

flachut: @DAN $PAYC Market Smith rates it an E for A/D.
rachel: ...
1. $PAYC -- off the GSL today via email.
2. $PRLB -- $PRLB Up 40%. Take 1/2 off the table. Stop the rest at $117.70. (If stock falls below that level, it's off the GSL). Alert $117.70
3. $CPRT – still going. Tough to buy here.
4. $E ...
issues: Where's a good place to set a stop on $PAYC?
issues: @issues $PAYC Somewhere between $101 and $106.90!
issues: @DAN $PAYC where would you place a stop on 1/2 position?
Gary: ...
$PAYC – Sent out note to take half off, and keep rest on a tight leash.
$PRAH -- $80 is the support that MUST hold. If it doesn't, do not hold this stock.
$PRLB – Needs a lot of sideways work. Try trading around the position at ext ...
tigerjohn8: $PAYC perfect example of good quarterly report being rewarded with a sell off. (Dan just described "sell the news")
jagmiami: $PAYC - looks like a good setup (or at least as good as I've seen lately); breakout on above average volume and continuing today. I'm chasing it a little today but adding with stop at $113 (risk of about 5%).
Gary: ...
10. $PAYC – holding stock.
11. $PRLB – steep decline. Careful here. Hold…but don't buy. Selloff too recent.
12. $SUPV – barely made the screen. Alert $31.50
13. $VNOM – Snap hook reversal. Looking for a doub ...
Aragorn: ...
$PAYC - outside outside week a bit of a pullback buy if you see this above the 9ema daily
$PETS outside month
$PYPL - outside day - looks lower
$RHT - outside week inside day - shooter Monthly - big selloff but to have been expected after the move i ...
Gary: ...
9. $PAYC – all time high...and reverse. Now, it's a bearish engulfing pattern.
10. $YY – Look at 50-day MA. You wouldn't buy now, so this is on the bubble. Should not fall below $110. If it does, it's still a profit ...
ascutia833sunset: @DAN $SPY $SMH $QQQ , Dan I took profits on $PAYC, $WUBA, and $PYPL
DAN: @EasyOut $WUBA $ATHM #Growth Current List: $CASA $YY $TREE $WB $PRLB $ATHM $GDI $BLD $PRAH $TRHC $PAYC $ALGN $OLLI $PYPL $WUBA $ANET
Gary: ...
1. $PAYC – this is what most stocks look like. Strong uptrends...but way overbought with more downside risk than upside reward. Think "high wire walker" with a rising wire...but the net doesn't rise with it. GSL holding: s ...
bnnybklyn: $TEAM added on the move above 60 long. Find myself back in about 60% now. Full on $PAYC, $MU, $W, $TGH, $TWTR 1/2 on $SMH, $WB, $JD, $ANET, $TTD, $CRM - working...
Gary: ...
8. $PAYC -- new highs
9. $ANET -- still hanging...but appearing to be entering a resting, congesting phase.
10. $WB - good entry here.
11. $GDI - off the list.
12. $DOV - off the list.
VIDEO THREE: Plenty of breakouts, and potential breakouts.
1. ...
puttz: $PAYC trading just above Fridays high with quite an intraday reversal. Not quite sure what this means.
issues: @puttz $PAYC It means nothing to me. It's in a nice uptrend and a LTH, wishin I had more from lower price.
Gary: ...
13. $PAYC - up 20%. Should be taking some off here. Take half (or more).
14. $YY - up 20%. Take some off! So far, it's a lower high.
15. $PRLB - up 34%. Protect those gains!
16. $TRHC - watch for entry. Support $35. Alert $35.50 AND $37.90


puttz: $PAYC at ATH
bsafriet: ...
$IPGP reports tomorrow BMO. It has been on a tear during this latest market uptrend. $ADBE and $NVDA have both regained all that was off in the recent correction. $BA continues to march higher, ripping off a 3.52% gain today as it paces the aeros ...
bsafriet: $PAYC Will use the weakness today to add to my $PAYC position.
Gary: ...
$PAYC – holding trend well. Entries at 50-day MA have worked. Stop would have to go below $80.
$WB – up 27% since December addition. Resistance at $140. Has actually been a decent swing trade. Technically, in range. But uptrend is intact ...
rachel: ...
14. $PAYC
Requested Videos
15. $ATHM – I would not own this. Why? Because I don't want to own anything now.
16. $ISRG – Anything here? No, the selloff is too steep. Nothing here.
Wolf: $PAYC Inside dragonfly today. Started a position @ 91.89 with a tight stop. Phase 3 run up into earnings if the markets cooperate.
issues: @Wolf $PAYC Where is your tight stop?
Wolf: @issues $PAYC 91.40, just below the LoD.
Gary: ...
$PAYC – earnings 2/6
$KMT – rebound after 3-day selloff
$GDI – up 20% since 11/16 note
$ANET – up 41% since 10/12
$PRAH – light volume breakout. Weak hands are probably done selling. No earnings until 2/28.
DAN: #Current Growth Stock List -- $ANET $ATHM $BLD $CBOE $COHR $CTRL $DOV $ESNT $GDI $GGG $KMT $OLED $OLLI $PAYC $PRAH $PYPL $WB $WUBA $YY

This morning, ATHM and WB are doing particularly well, up 7% and $4.4% respectively.

COHR is starting to move o ...
captron: $PAYC breaking out on volume.
spmeyers: @captron $PAYC but not the greatest entry
captron: @spmeyers $PAYC I am looking at the 15 days of short interest. If they start covering on this breakout, it can run.
tsogles: $PAYC surge to mew high
issues: I bought again $CBOE $EXAS $PAYC. I may have sold too soon, but got good profits.
Gary: ...
13. $PAYC – really constructive base. Would like to see it tighten up a bit.
14. $ESNT – holding this for now. Take note of $CGNX as comparison. It was right to take the broken stock off the list...but not right to just ignore it.
15. ...
Gary: ...
12. $PAYC – a break below $75 would be a very very bad thing.
13. $BABA – careful here. Looks shortable...but this is a tough trade.
14. $PRAH – adding to list. Not at good entry. You're chasing here. Alert $84.00
15. $STRL ...
Gary: ...
4. $PAYC – carbon copy of NVDA.
5. $LRCX – deeper extension of NVDA/PAYC.
6. $VEEV – operating margins compressed to 30% (per company). Conservative? Let the stock tell us. Stop should be below $52.70.
7. $ANET – this is NO ...
michaelH: $PAYC / Help: anyone have thoughts on where to set a sell stop on this. Bought on yesterdays fakeout in an attempt to establish a longer term position, but now looks busted to me. now down 5%. I waiver between an outright sale here, or a stop under todays low
optionswealth: @michaelH $PAYC It looks as if it has bounced off 73.00/74 range which was where it squeezed previously and is acting as support, plus after hours is up 0.45. My concern is the MACD has not turned up yet at all, not even a blip. I don't know how much you are down, but a break of previous support will mean it has further to go. The MACD is not showing this as oversold so except for previous support it gives us no edge.
woodman: $PAYC long tail.
issues: @woodman $PAYC mouse? My losers today: $AEIS $AMAT $BRKS $WDC. Haven't sold any yet... I know someone will buy them now at their very lowest in years... sold $COST yesterday at $184.20 thanks to you folks here on the Forum... $IBB isn't really down 66%. It must have split 3:1. It was over $300 now just over $100.
Gary: ...
$PAYC – good entry point here.
$LRCX – sharp breakdown on volume. Definite institutional selling…but still in uptrend on positive earnings. NAND memory chip prices softening? (Flash memory – 'Not and" vs. Not &ld ...
rachel: ...
18. $PAYC – stopped out. Was my stop set too tight? Should I get back in, or wait? Uptrend is still ok. Supply overhead…but I understand what you're saying. Stop was too tight. Set trailing BELOW the 50-dma.
19. $BAC – A ...
Gary: ...
$PAYC
$PYPL
$SQ
$VEEV
$YY
success: $CBOE, $COHR, $FANH, $LOGM, $PRAH, $ESNT, $ICHR, $X, $BA, $BABA, $CRM, $ETFC, $GWRE,$IPGP. $PAYC, $VEEV . . busy past couple of weeks . . probably more stocks than I should have but at this point most are green or very close to B/E . . hope everyone's day is going well
Gary: ...
20. $PAYC
21. $PYPL – also getting tired.
22. $SQ – going parabolic. Use tight trailing stop. Relative Strength is off the chart.
23. $VEEV
24. $YY – stabilizing after a massive run. Needs a lot of time to consolidate. Can hold ...
rachel: ...
5. $PAYC – high volume today. Remember…huge earnings beat. Stock is consolidating, but with upward post-earnings drift.
6. $GWRE – confirmed uptrend. Hold this. Still ok to buy…with tight stop below $79.
7. $DVMT &nd ...
rachel: ...
9. $PAYC – consolidating here. Status quo.
10. $NVDA – status quo.
Others:
11. $ROKU – use this rebound as an opportunity to exit.
12. $FANH – starting the next leg higher?
13. $CZR – still range bound. I'm luk ...
bigbartabs: @rachel $XLF $JPM $BAC $T2100 $T2125 $SPX $DJI $MACD $DJT $CSX $NDX $JNK $HYG $GLD $YY $EPS $ESNT $SQ $GBTC $LRCX $BABA $OLLI $PAYC $NVDA $ROKU $FANH $CZR $JUNO $FB $ETFC $CBOE $SCHW $AMTD ... great notes. Thanks for posting this daily. This is especially valuable for our newer SMM members.
rachel: ...
17. $PAYC – steady 30% rev growth over last 4 quarters. EPS near 100% last quarter. Current Status: Low risk entry point here. Steep left side…needs a bit of consolidation to bleed off the unhappy buyers.
18. $PYPL – Current St ...
rachel: ...
9. $PAYC -- Down at a good post-earnings entry point.
10. $DVMT – still holding nicely.
11. $ALRM -- broken trend?
12. $CBOE – uptrend is solid. Note 30DMA of VWAP is rarely tested.
13. $WYNN – still holding.
14. $CTRL -- wider sw ...
genki: $PAYC @Dan Hi Dan, I bought $PAYC around $79 and am thinking about adding today. What's your opinion? Thanks.
DAN: @genki $PAYC It's extended and hitting a new high. Volume has been tapering off over the past 3 days. Breaking out to new highs after an earnings dump is really bullish because the dump has effectively shaken out the weak hands. I think it's ok to add...but I would suggest a small addition -- maybe 1/4 of the ultimate position you'd like to take. After 3 up days that total more than 7%, the stock is due for a rest. So just treat any new shares you buy as a separate position and consider a stop just below today's low. That way, if this breakout stalls and the stock starts consolidating, you've taken a small loss on the new position, and still hold the original position at a profit. Make sense?
genki: @DAN $PAYC Thanks Dan!
captron: $PAYC - Making a nice come back. I'm back in with a tight stop. Never understood why it sold off after good earnings and guidance.
issues: @captron $PAYC Just profit taking. I sold 1/4 position but bought it back yesterday.
bsafriet: $PYPL $SQ $PAYC $PCTY $V $MA $PYPL $SQ $PAYC all up today. $PCTY $V $MA down. Long $PYPL $SQ $PAYC. Will decide Tues or Weds whether to take some off $SQ prior to ER. Reports Weds 11/8 at 4:00 PM. Sold SQ Nov'17 $40 calls @ $0.70 on position today as a hedge. Txs @DrScience for posting this earlier today. Options market has a priced move of $3.61/ 9.8%. Using today's closing prices, that yields a PT of $40.50.
woodman: @issues $KEM $ALGN $ALRM $PAYC $CORT $ANET $OLLI $PCTY $IPCP $DVMT $NVDA $CTRL $GWRE $BABA $BLD $SQ $ESNT -I simply don't know what to make of this odd, announced "quiet period" in $KEM. When I think quiet period, I think buyout. But I don't think of a buyout with an announced quiet period. I might be inclined to buy it back when the dust settles if I could make heads or tails of the situation. Obviously, the Market is spooked by it. I see $CORT is on that list. I sold mine today before earnings.
issues: @woodman $KEM was on Dan's long term hold list that he went over last weekend. I guess Dan goofed short term. Also on Dan's LTH list were: $ALGN $ALRM $PAYC $CORT $ANET (he said to hold through earnings. Earnings growth up... wow is me today but still holding. Also on his list were: $OLLI $PCTY $IPCP $DVMT $NVDA $CTRL $GWRE $BABA $BLD $SQ $ESNT... (not sure where his list is posted.) Ironically KEM is still #1 in ELECTRONIC-PARTS GROUP #47 and rated 99 Cumulative and B- accumulation. And still on the IBD 50 list.
geotheo: @issues $KEM $ALGN $ALRM $PAYC $CORT $ANET $OLLI $PCTY $IPCP $DVMT $NVDA $CTRL $GWRE $BABA $BLD $SQ $ESNT #1 #47 The list is to the right of the top few posts. Select "Watchlist". Right under "Moving", "Trending.
captron: $PAYC - It is flirting with the 50sma. Earnings were alright. It must be profit taking. Low risk entry for this IBD stock right here.
rj7150: @captron $PAYC My impression of the conference call is that earnings and revenue growth rates are going to slow over time. I sold this morning. I had bought in at $65 and don't care to ride it down. Just my opinion??
captron: @rj7150 $PAYC I did move my stop up but did not listen to the call. Thanks for the info. I am riding on a pretty good profit. Don't want to loose here.
bRobert: $PAYC 50d bounce
mepcc1: @captron $PAYC - Analyst Actions: Credit Suisse Downgrades Paycom Software to Neutral vs Outperform
captron: @mepcc1 $PAYC Saw that but thanks, my stop already got hit. I'm out with a decent profit. It had a good run
issues: @woodman $OEC $CC #Earnings I hope the chart after earnings on $CC doesn't look like $PAYC or $SHOP (we hold all 3)
woodman: @issues $OEC $CC $PAYC $SHOP #Earnings - Bad earnings could drop $CC 4-8% before it finds one of several nearby support areas. Good luck to us both tomorrow.
Visit the Trading Forum to join in the discussion.
| | |
| --- | --- |
| Stock Price | $USD 231.89 |
| Change | -0.87% |
| Volume | 393,661 |
Paycom Software Inc is a provider of cloud-based HCM software solution delivered as Software-as-a-Services. It provides functionality and data analytics that businesses need to manage the complete employment life cycle from recruitment to retirement.
Request Video of PAYC
Already a member?
Sign in here.
Earnings
July 30th, 2019 - 2019 Q2 Earnings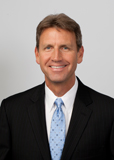 Dan Fitzpatrick
Stock Market Mentor gives you EVERYTHING you need to succeed in the market; all in one place. How easy is that? Dan Fitzpatrick and his elite community of traders share trading ideas, strategies and much more. Dan Fitzpatrick--a world class Technical Analyst, trading coach and regular CNBC contributor--gives you access to all of this with a 14 day FREE membership. Get started TODAY and start trading better TOMORROW with the following premium content:
Nightly video Strategy Sessions with a game plan for tomorrow
Got a stock you want Dan to look at? Just ask.
Patent pending video alerts instantly delivered to you when one of Dan's trading signals is triggered. This is not your typical price alert. This is a short video explaining the action you need to take to make money. No more "Woulda, coulda, shoulda"
Access to over 63,800 stock analysis videos
Access an ever expanding library (63,800) of educational videos that will save you time and make you money
Join a team of friends and traders that have one thing in common; a burning desire to succeed.

Become a Member Today!
Gain immediate access to all our exclusive articles, features, how-to's, discussion group and much more...
Satisfaction Guaranteed!
Your Stock Market Mentor membership comes with a 14 day, no questions asked, 100% money back guarantee!