PDD Holdings Inc. (NASDAQ:PDD)
Bands Volume 200 SMA 50 SMA 20 SMA Videos Alerts Articles Events

scottrades: My notes: $SPY Awaiting more Data $QQQ Awaiting Apple's Breakdown $DIA Tap Dancing on the trendline $XLE Back in the range $GDX Holding up $KWEB Holding the gap $XHB Dan added some stocks to the ATL $XBI Tight $AAPL Not a good look. $MSFT The future? $BABA Strength in some China Stocks. $PDD Breaking out $KRYS Dan mentioned this one $CPRX I own this $ACLX Trying to move out of a base $LABU For those who like to live dangerously $MRK Breaking out $FCX Copper trying to move $WPM Still own this. $NEM Holding up. $GOLD 200 Day Support $XOM Sling Shot? Watch 110 $CROX Mentioned in the forum $CELH at the 50 Day $PLNT It is January $SBUX Clear resistance $BOX Nope.
Boogie: $PDD $WB Note that these 2 Chinese stocks have come down to 8EMA.
scottrades: $PDD Potential upside reversal. China stock
scottrades: @scottrades $PDD No follow through yet.
DAN: ...
$PDD -- Rebound.



scottrades: $PDD High Handle. *CHINA STOCK*
CrazyTrain: @Scottrades Laugh worthy.... The only 4 stocks up on the NASDAQ 100 are Chinese..... $JD $PDD $BIDU $NTES
scottrades: @CrazyTrain $JD $PDD $BIDU $NTES I can't even...lol
vcondry: @scottrades $JD $PDD $BIDU $NTES ITS A TRAP!!
CrazyTrain: @vcondry $JD $PDD $BIDU $NTES Yeah, its a CCP Pump and Dump
CrazyTrain: @scottrades $JD $PDD $BIDU $NTES Can't even what... Believe it ? LOL, Everything is peachy in Happyland
tnt: Actually, seeing strength in many of the China names. In addition to solars $DQ $JKS, I see $LI also bouncing at the 50 day ema. Also, $BIDU and $BABA both up near the high of the day despite market pressure. $PDD might be showing the most relative strength.
cel55: @dan ugly move so far in China... time to buy this china dip? $BABA, $JD, $PDD, $DQ, $CD, $VNET, $FXI, $TCEHY, $JKS
DAN: @cel55 $BABA $JD $PDD $DQ $CD $VNET $FXI $TCEHY $JKS No. I wouldn't buy it. I'll cover this stuff in detail in the morning training session. Dan
Rizen1020: $PDD $ZM went long both of these with stops at EOD. Usually try not to be too active before 3 day weekends but had my eye on both for a bit and seemed like a good spot where I could manage risk.
scottrades: @Rizen1020 $PDD $ZM Good eyes! I've been watching/trading $ZM for a bit. I like that PDD has support at the 200 Day MA
zeddie1: $PDD Top rated IDB stock PDD is up 10% midday on good volume.
petomendez: Just for a bounce.... $LI and $PDD Li auto and Pinduo both fell 20 % today... down 40- 50 % in 5 days..... just incredible.... running to Zero...? I mean this is a crash of epic proportions.... we are in the dark with these chinese ADR's .... no one to call to in China to see if they are going to be delisted or persecuted by the Chinese Govt
Wolf: $PDD China e-commerce, Nice beat on EPS, but 20% miss on rev. Down 17% PM @ 66.60. 52 week low 74.12. Bounce?
jkbricco: $PDD sitting on the 50 day with the 8 day curling underneath. Perhaps a nice little run-up to test 100 bucks before the weekend?
jsdpie: IBD: $AZPN up 12% $JD, $PDD, $NIO up 4-5% Chip makers up.
wanda1616: @debeers $PDD $ZM $PTON lets add $Z to that list
debeers: BROKEN STOCKS TO AVOID- $PDD-down 58% $ZM-down 23.63% $PTON-down 43.71% $Z-down 34% Remember what @DAN has said too numerous to count times: if you lose 10% of your money in a stock it will take a gain of 12% to make it up.
scottrades: Some #earnings for the week.. $JD $CRM $BBY $PTON $SNOW $XPEV $DKS $PDD $MDT $ANF $AAP $DG $EXPR $MRVL $ULTA $PANW $ITRN $DLTR $INTU $MSGE $MARK $COTY $WDAY $JWN $SPLK $CTRN $BURL $GPS $ADSK $MOMO $FLWS $BMO $URBN $BOX $SAFM $HPQ $HTHT $WSM $TOL $TD $BNS $DELL
roddog101: I remember a long while back free chart of day was $PDD, basically was a breakout play if over 96-$100 if memory is correct, it took a long time to get back here, think it will go back and fill the gap??? Was one heck of a great call fwiw.
scottrades: ...
China names like $NIO (extended), $XPEV, $JD $BABA, $BIDU and $PDD could also catch a bid as well.

Debeers mentioned Defence this morning and it caused me to look at the $DFEN 3X ETF which found support at the 50 Day Moving average yesterday. This ...
bRobert: @scottrades $SMH $TER $TSM $AMD $OLED $ON $AVGO $NXPI $KLAC $MRVL $DEN $CPE $OXY $MRO $COP $NIO $XPEV $JD $BABA $BIDU $PDD $DFEN $FFTY HAPPY CANADA DAY!
Docoof: @scottrades Would you say $PDD is coming out of a little base?
scottrades: @Docoof $PDD Yeah, and great volume too. 3 Days of short interest.
Docoof: @scottrades $PDD Thanks
Docoof: $PDD closing strong
scottrades: ...
$PDD Good volume under the 200 Day.
$AMD Huge Move - Big volume. Watch for a PB now.
$AMAT Nice close above resistance
$TSM MAs are curling up but it's been choppy
$TER Out of the slope.
$TIGR Close to recent resistance.
$QFIN Watch the s ...
Roadrunner: $PDD up 13%+ gap up heavy vol.
scottrades: Some #Earnings to be aware of this coming week: $NVDA $APPS $CRM $RIDE $SNOW $COST $BBY $LI $DG $AZO $DKS $CTRN $ANF $OKTA $AEO $PDD $CBRL $MDT $ZS $URBN $GPS $DLTR $INTU $TOL $CPRI $JWN $TH $HPQ $ULTA $VEEV $WSM $WDAY $BURL $DELL $SOL $SAFM $A $PLAB $VSAT $TD $PSTG $AFYA $SKY
tartan: I usually love for price to be above the moving averages But I have been playing with the 200 ema and the MACD lately and it has been very kind to me I just sold $PDD this morning testing it's 50 and 100 ema Here is a snap shot of the chart Notice the double test of the 200 ema and how the MACD line is above the Signal line at the 2nd test point and has remained above since Ever since I started this the Market has been in Sweet Mode so most trades have been working I think this might make me 5 for 5 now I realize I am not hitting Home Runs here but making money and having fun doing it The advantage of having the averages underneath the price action they can help carry price a long way
tartan: I bot $FANG yesterday with a Buy Stop just above Monday's high I just sold it at 84.30 I made more money off of $FANG than I did $PDD even though I held $PDD several days and it had a bigger run But I had more confidence in $FANG because it had the moving averages under it and IMO a little momentum And a nice clean stop close to my entry But I never had a clean exit strategy like I did with $PDD Might have left some money on the table with $FANG but I am not very good at letting my winners run
scottrades: Some #Earnings to be aware of next week: $FDX $CRWD $SNDL $FCEL $NKE $GEVO $DG $VFF $HQY $VUZI $PDD $HEXO $NFE $RESN $CRBP $CSIQ $NBEV $DM $WPRT $OCGN $LEN $FIVE $QFIN $ACN $AGEN $ACRX $COUP $PD $FLNT $WSM $AOUT $FUTU $CTAS $BL $FTEK $ACEL $SIC $BEKE $MP $WB $SIG $RDHL
wanda1616: $BIDU $BABA $PDD etc HK down 3% (i presume this may be a contributing factor) China will impose new rules on Hong Kong's electoral system to block candidates the Communist Party deems disloyal. The rules are likely to affect democracy advocates.
wanda1616: @wanda1616 $BIDU $BABA $PDD HONG KONG (BLOOMBERG) - Hong Kong unveiled its first stamp-duty increase on stock trades since 1993, sparking a broad selloff in the US$7.6 trillion (S$10 trillion) market and sending shares of the city's exchange to their biggest plunge in more than five years. The planned trading-tax increase to 0.13 per cent from 0.10 per cent was part of a raft of new measures announced in Hong Kong's budget that included increased spending to help residents weather the pandemic. Even as the city's economy has plunged over the past year, stock prices and turnover have surged amid a global market boom.
wanda1616: @wanda1616 $BIDU $BABA $PDD looks like the dip was short-lived. picked up some $FUTU
DAN: ...
$PDD -- Rebound off 50-day MA
$PINS -- Very impressive growth. Rebound off 50-day MA on volume. Support is now at $74.00.
$CHWY -- Looks like a shakeout to me. Stop at 95
$BLDR -- Holding at 50-day MA. Alert $42.10
$LEN -- Rebounding off 50-da ...
scottrades: $PDD trying to come out of a Daily Squeeze
Yuls: $DADA keeping an eye > 38.80/50sma if it decides to catch up to its Chinese relatives $FUTU $BILI $PDD $BIDU
JosephM: $PDD/$JD...took starters yesterday. Small like usual that doesn't make a $ difference in my account. That's why I get impatient and buy calls. Novice. $IIPR..?
Herb: @JosephM $PDD $JD $IIPR Looks like $JD is finally out of the Jack Ma doghouse. . . . .
Yuls: $PDD near ATH
JosephM: $JD/ $PDD..I put my toe in the water.
Herb: $PDD looks like a head & shoulders top. np.
scottrades: $PDD - Big move, likely on $BABA news.
scottrades: Good volume on $PDD
scottrades: $PDD is working
scottrades: @scottrades $PDD Holding above the 8EMA but not doing anything today. I would be tightening stops on this now.
scottrades: $PDD creeping up
scottrades: @scottrades $PDD Don't like that first 10 min candle. Want to see it hold the low.
scottrades: $PDD Low volume recovery off the 21 EMA.
ReneeH: @scottrades $PDD I like this bullish engulfing on the daily. Been watching since this morning. Would you trade it? Could get +8 but r/r, not sure at this high level weekly.
scottrades: @ReneeH $PDD I'm looking to start a small position here. It's running into a little resistance here so want to see a strong close on a 30 min chart.
ReneeH: @scottrades $PDD Cool thank you.
scottrades: My notes: $SPY Lower open but closed near the highs $QQQ Poking above the top BBand $GBTC Inside Day $ETHE Someone mentioned a stock split in the forum. $AAPL Nice close but the Daily volume is dropping $NVDA Closed right near the BO Level $SQ Sold some, bought some back. $MRVL Sold Half - Earnings tomorrow $SNAP Working $FDX Some upgrades and news have this holding the 8EMA. $CGC Holding the 8EMA $MSOS Hard to buy here but working. $WSM Pulling back to the 8EMA. $AMRC Support at the 21 EMA. $AN Watch 65.40 $APAM Potential Trend Trade. $NVCR Low Daily volume but holding the 50 Day $PDD Watch tomorrow $SE @Yuls mentioned in the forum. Great Daily Volume.
DAN: ...
$PDD -- One opportunity to buy on Tuesday. Huge volume now. You're locked out...or locked in!!

$GM -- Phase 2 uptrend. RS rating of 89, and higher highs and lows.
$ZM -- Yesterday's big stocks are rarely tomorrow's leaders.
$ ...
scottto_2: $PDD - Nice beat. Held over earnings but required a hedge. Still very portfolio positive.
trade123: $PDD all time high
DAN: If you're long $PDD, consider taking some profits here. It's an earnings gap and still up 15% on the day. IF you want to hold some, fine. Bu t you'll likely be holding through a pullback. In this market, a gap of 25% (which is where the stock opened) is gonna be sold into every time. Dan
whitepath: @scottrades , @Dan: I was reviewing some of the videos and thought I should mention this.... $PDD is pronounced as "PIN" "DOO-r-" (remove the 'r' sound from 'door') "DOO-r-". I worked in China last year before the Covid situation and that is how people say that. if JD is the online Costco ($COST), PDD is the online Big-Lot ($BIG) in terms of the stuffs they sell in the store.
DAN: ...
$PDD -- breakout is holding. Longer term holders can consider a stop below $100.
$PTON -- still tightening up after earnings. This is NOT a buy here. Needs to consolidate at these levels and allow the 50-day moving average to catch up.
$ROKU -- L ...
Bwhitty: $PDD another animal today!
DAN: ...
$PDD -- finally broke out today above $100. This is what we were waiting for.
$SHW -- breaking out today. Homebuilders are strong.
romanalexk: @DAN $PDD $SPX $DJI $DJT $NDX $VIX $VVXY $AMZN $LULU $TWTR $FTCH $NLY $JD $BIDU $NOW $TSM $OCUL $PLUG $ENPH $VSTO $ABR $SNOW $RLGY Earnings $BIDU on 11/12 according to TOS. If it starts moving, we may buy some. :)
scottto_2: $PDD - Earnings run? (reports 11/12 pre). Long. or In @bRobert-ese: $98 trigger weekly. cup. $125
StockMarketMentor: A Price Alert has been triggered for $PDD Pinduoduo Inc.. Click here to view associated video clip: http://stockmarketmentor.com/stockanalysis.html?ticker=PDD&clip=129526
Bwhitty: $PDD well this did exactly what Dan described in his video.
romanalexk: @Bwhitty $PDD I will probably get some on pullback/bounce @bRobert favorite.
Bert953: @scottto_2 $PDD had a 9% run today, but as @Dan said in free chart yesterday, 100 is major resistance and its stalled there. I missed it.
DAN: ...
COTD: Look for $PDD above $97.25. Alert $97

$SPX -- Potential double top.
$DJI -- Rebound off 26,500
$DJT -- Holding at 11,000
$NDX -- Needs support at 10,678
$VIX -- flag pattern after the breakout. If this doesn't break out in the next f ...
scottrades: $PDD trying to go
scottrades: Move a stop up on $PDD if you took this.
scottrades: My notes: $SPY Wide Range day. Lots of chop. $QQQ Inside Day. Lots of Earnings reactions to watch tomorrow.. $LIT Great volume today. $GBTC Still fine. $AMZN Watch tomorrow $AAPL Watch tomorrow. $FB Watch tomorrow. $NFLX Up on price hikes. $NVDA Respecting the channel. $TSLA 400 Holding so far. $NIO Boom! $JD Doing what JD does. $PDD Not a super swtong close, but good volume. $TCEHY A little gappy but nice Weekly. $DADA Nice move above the 8EMA. $U Support at the 8EMA $MRVL Holding Half. $FTCH Still in trend. $FIVE drifting towards the 50 Day. $TSLA Still under the 50 Day. $APPS Watch tomorrow
scottrades: My notes: Just an FYI, my mic cord came unplugged and so my sound is a little wonky. Sorry about that. $SPY Under 3 Major moving averages. We will be scouting bounces tomorrow. $QQQ Ditto $GDX Coming out of the hose. $GBTC Still in trend. $SQ Holding the 50 Day MA $DADA Interesting strength here. $PDD Strong on a weak day $VIVO Triggered today. $VIPS Still fine. $SNOW Watch 272.70 $JD Support at 79 $SNBR Watch 65
scottrades: $PDD having a nice move today. I think it got an upgrade today.
Bert953: @scottrades $PDD weekly chart looks especially good. im paying attention to weeklys more by using 4 charts on my monitor: weekly, daily, 30 10.
scottto_2: In the for what it's worth category: A few charts that have caught my attention. $SHW $LMT $ORLY $PDD and something in the precious metals group ($WPM $PAAS $NEM $FNV etc). FYI, looking at these in Worden or the like will give more of the picture than just scrolling over the name for the 3-month chart pop-up. $SHW, $LMT, $ORLY - Consolidating. Setting alerts above the recent highs. $PDD - Not connected to the US election, economy, CoViD, may be ready to make another run like started in April. Metals - With possible $*it show coming around 11/3. Might be good to have some exposure to the fear trade. Anyhow, just some things that caught my attention as I pored over charts this weekend. Cheers, Scott
issues: @scottto_2 $SHW $LMT $ORLY $PDD $WPM $PAAS $NEM $FNV Scott. Thanks for your posting. Based on the charts, we sold FNV, PAAS and NEM and bought PDD.
jbuc5222: $PDD starting to come out of base
issues: @jbuc5222 $PDD added to my position. Full now!
issues: Cramer did a nice peace on $PLUG (he never used to like the stock or the company. But he changed his tune.) and $LIN (Linde which did a great pop in the AH to a high of $244.40) for producing Hydrogen (H2) by steam reforming, partial oxidation of hydrocarbons and by the conversion of carbon monoxide as a replacement for fossil fuels It's the wave of the future. I am buying PLUG (small number of shares - just 50) on Mon. I also like the break out chart on $PDD (buying some Mon). I put in a low ball limit order for the falling $DPZ at $378! Putting in a low "limit" order is like fishing for a trout only it's a pizza! ho ho ho!
bsafriet: @issues $PLUG $LIN $PDD $DPZ I'm with you on PLUG and LIN. Not sure I'll buy on the Cramer euphoria, instead wait for a pullback. I do not view these as trades, but long term holds (which for me tends to be anything longer than a swing trade 😊)
joelsg1: @issues $PLUG $LIN $PDD $DPZ Nice. Low limit orders like setting stops, in reverse.
issues: @joelsg1 $PLUG $LIN $PDD $DPZ EXACTLY! That's it! and it's actually fun when you catch one (trout or stock)!! Try it. It's worked great for me since I started trying it. I am surprized Dan doesn't add this to his tools of the trade, so to speak....
ttmon121: @issues $PLUG $LIN $PDD $DPZ I designed small scale methane steam reformers at a startup in the early 2000s. Unfortunately we were a few decades early. So great to see interest in hydrogen again!
issues: @ttmon121 $PLUG $LIN $PDD $DPZ Wow very impressive. Nice to know we have some geniuses in the crowd.
tnt: $PDD You have to pay up for quality growth companies & $PDD has pulled back to trendline support offering a lower risk long entry here
scottrades: My notes: COTD: Don't Sleep on this $TPX chart! $SPY A New Day a New High $QQQ Big Gaps up are never fun unless you're selling into them. $IWM BAck above the 8EMA on good volume $GDX Still flopping around but giving some low risk entries around the 50 Day $SLV Tightening. $KL 21 EMA is support $WPM Same $AME Same $NEM Same $MSFT Working $FB Watch above 304 $TWTR From our morning live today. $TSLA Closed above the 8EMA $NFLX Nice strength today $BABA Moved off the lows $CTSH Nice Squeeze, good volume $GRMN Nice Squeeze close to a new high. $CHGG Consolidating along the 50 Day $PDD Watch 93.96 $MXIM Nice Squeeze, good volume. Watch 71.40 $XLNX Alert at 109.50 $ON Mentioned by a member in the session today! Nice move, look for move above 22.50 $NET Not yet. $FUTU Going sideways. Watch 34.20
BellaVino: The 59 min trade on $PDD didn't work out for me on Friday, but it did just take out yesterday's high and is heading for the 50SMA. Possibly a low risk entry. A Renaissance Tech holding as bRobert notes.
paikowner: I took a position in $PDD off the 50ma with a stop of yesterday's low.
Motorman: @BellaVino $PDD Took a small piece on Friday and held it thankfully.
scottrades: $PDD Down on earnings Premarket. Watch to see if it can hold above the 50 Day. Could give you a 59 Minute Trade or more.
Kharrison67: @scottrades $PDD options impl vol is 252%, I wonder if it will come down when the market opens. surprise profits but sales were down
Junior1: @scottrades $PDD took a starter... stop=lod... low risk
Kharrison67: @Scottrades $PDD what do you think? is it acting like a 59er
efrain007: @Kharrison67 $PDD Trying to but not looking so good. Those wicks on the 5min don't look that great. Riding vwap now.
Visit the Trading Forum to join in the discussion.
| | |
| --- | --- |
| Stock Price | $67.50 |
| Change | -2.93% |
| Volume | 4,018,260 |
Request Video of PDD
Already a member?
Sign in here.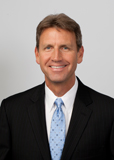 Dan Fitzpatrick
Stock Market Mentor gives you EVERYTHING you need to succeed in the market; all in one place. How easy is that? Dan Fitzpatrick and his elite community of traders share trading ideas, strategies and much more. Dan Fitzpatrick--a world class Technical Analyst, trading coach and regular CNBC contributor--gives you access to all of this with a 30 day trial membership for just $7.77. Get started TODAY and start trading better TOMORROW with the following premium content:
Nightly video Strategy Sessions with a game plan for tomorrow
Got a stock you want Dan to look at? Just ask.
Patent pending video alerts instantly delivered to you when one of Dan's trading signals is triggered. This is not your typical price alert. This is a short video explaining the action you need to take to make money. No more "Woulda, coulda, shoulda"
Access to over 90,400 stock analysis videos
Access an ever expanding library (90,400) of educational videos that will save you time and make you money
Join a team of friends and traders that have one thing in common; a burning desire to succeed.

Become a Member Today!
Gain immediate access to all our exclusive articles, features, how-to's, discussion group and much more...
Satisfaction Guaranteed!
Your Stock Market Mentor membership comes with a 30 day, no questions asked, 100% money back guarantee!