Palantir Technologies Inc. Class A (NYSE:PLTR)
Bands Volume 200 SMA 50 SMA 20 SMA Videos Alerts Articles Events

vitoB: @debeers $SNOW …eating $PLTR 's lunch ?
debeers: @vitoB $SNOW $PLTR -IMO
bigreek42: $pltr HOD
geothrills: Started some $PLTR common this morning. Been wanting some exposure to this under the "AI umbrella" theme that's been so hot but has cooled off a bit over the last two weeks. PLTR came down about 20% from its recent highs, with declining volume over the past three days (always preferable to see pull backs on declining volume when trading a momentum name), and although I don't suspect it will just rocket higher from here, I figure this is a worthwhile entry to take a stab at, with a stop below $13.50 (this risks 6% from my entry at $14.35 this morning).
bigreek42: any opinions on $pltr ?
scottrades: @bigreek42 $pltr I think you'd want a stop under today's low on any spec entry
bigreek42: @scottrades $pltr exactly what I did as I dont want to be caught in falling knife syndrome
Henry: @bigreek42 $pltr I wouldn't have bought it today. V bottom are rare. I acknowledge I am feeling pessimistic about the market.
Naing: $pltr I think it got little room to pull back around $12
bigreek42: @Henry $pltr probably guilty of looking for something to do.
bigbartabs: @curtis $AI $PLTR $U $BA $NVDA $TSLA #Typical-Fed-day #Hope-spec-Trades #TGIFriday #Risk-on ... really glad to hear you are doing well Curtis... great work with options.
Auto: $PLTR Boom! added long
curtis: @bigbartabs #Typical-Fed-day #Hope-spec-Trades #TGIFriday #Risk-on (This is where I am. 80% 3, 6, 9, 12, 24 month CDs (4.5-5.35%) 20% cash and trading.). I am not convinced to go long this market until we have the last rate hike done and dusted.) Have been killing it with $AI $PLTR $U $BA $NVDA $TSLA call but with a very narrow focus on timeframe of 1 month or less. Sold a bunch of them yesterday before Fed meeting today. Hope we see a buyable dip in the future.
champ: @curtis $AI $PLTR $U $BA $NVDA $TSLA #Typical-Fed-day #Hope-spec-Trades #TGIFriday #Risk-on...........I'm holding 7 ..T-Bills, 6 and 9 months....currently 5.42% and 5.38%..... ....Plus a Schwab #trading Cash account, #SWVXX that pays 4.93% daily and can also move funds In and Out daily... if needed.......Check these Out also. All at Schwab and all it takes is a phone call to move these $$$ or to ReNew T-Bills.
Docoof: #ChatGPT #AI From BofA's morning research note on $PLTR:

—In the generative AI Arms Race, Palantir comes out on top

Since ChatGPT broke through to the mainstream, generative AI has quickly changed from a unique proprietary software from ...
Aragorn: $PLTR – I enjoyed listening to Dan's analysis and thoughts on this company. I pulled up this chart and on the bottom is a Worden indicator called Balance of Power. I do not use it much but I have it on this chart layout that gives me all ...
DanAz: $AVGO and $PLTR holding the 10 day
bobbybwana: $PLTR had the can't help its, bought $PLTR @15.58
Bert953: @bobbybwana $PLTR Yeah, I bought a starter too. Im wary though with the FED meeting on Wednesday.
cmaxwel1: @DAN $ADBE $BA $PLTR $DVN $OLLI $AI $TSLA 205 call august
DAN: ...
The other stock that is of interest is Palantir ($PLTR). This is a Crap stock to me. What's a crap stock? "Crap! I don't own it!" As I've lamented several times, I just missed this move and it ran so far so fast that I did not feel com ...
shoredriver: $PLTR...chug...chug...chug..
kenb: $PLTR up another 10% today riding the AI highway.
Docoof: @shoredriver $PLTR Incredible! It's a rocket. (np)
DAN: ...
Our trade ideas are doing quite well, though $RIOT was stopped out yesterday. We are definitely in the right stocks (thought $PLTR continues to flip me the bird and tells me that chasing it was not a bad idea. Still...you've got to stick to your p ...
jeff_free69: $PLTR soaring to recent highs
shoredriver: $PLTR..@SCOTT...anything on that supposed short report??
scottrades: @shoredriver $PLTR I haven't heard anything more than what I posted. The CEO was on Bloomberg on Friday. https://youtu.be/mj9VWdfOnj8
scottrades: @scottrades $PLTR It Looks like it was Thursday. But that's all I'm aware of. I'm not following the story closely.
scottrades: Short report coming out on $PLTR
scottrades: @scottrades $PLTR https://thebearcave.substack.com/p/problems-at-palantir-technologies
sgiseller: @scottrades $PLTR and I'm still long
scottrades: @sgiseller $PLTR Market doesn't care right now. That's a good sign.
shoredriver: $PLTR...not done yet.....
PR11: $PLTR Hitting 1 year resistence
PR11: $PLTR If it is able to close above $13.44, plenty of blue sky above
PR11: $PLTR HOD. Still going
mogo: $PLTR showing a hook upward on the lower BB
shoredriver: $PLTR....up11%.......
Docoof: @woodman $NVDA Wedbush's Dan Ives: $NVDA — In 22 years of covering tech stocks and large cap we have NEVER seen a guidance range of this magnitude on a large cap tech name and thus speaks to our thesis that the monetization of AI for stalwarts like $MSFT, $GOOGL, $AMZN, $ORCL, $META, $AAPL, and $CRM is well underway in this Game of Thrones Battle among tech players. We also believe AI plays such as $PLTR, $TSLA (on the FSD front), $AMD, $SOUN, as well as contact center plays ($NICE) are clear benefits of this transformational tech
shoredriver: $SMCI $RMBS $AI $PLTR....wheeeee.....
cmaxwel1: $PLTR appears to be starting a Bollinger Band hook today. Will be taking some off today. Existing calls at 13, 14, 15 may close worthless on friday.
joelsg1: @Docoof $NVDA $MSFT $GOOGL $AMZN $ORCL $META $AAPL $CRM $PLTR $TSLA $AMD $SOUN $NICE $TSLA will get its AI bump eventually, $SNPS got it today, $PANW not so much...yet.
Docoof: $PLTR On fire! (Still np)
shoredriver: $PLTR...new 52 week high.....
shoredriver: @shoredriver $PLTR ...on heavy vol....
DAN: $ARKK -- Some of the holdings in $ARKK are working pretty well this morning: $DNA $TWST(strong upside momentum) $PLTR (Still defying gravity) $CRSP (Close to breaking $70) I like $ARKK because it trades a bit smoother and is easier to manage. But you action junkies can find a lot here.
cmaxwel1: $PLTR Long position, going higher
wijimmy: @kenb $CHAT $NVDA $MSFT $GOOGL $BIDU $ADBE $AMD $AI $CRM $ANET $SOUN $BABA $ADSK $AMZN $META $IBM $INTC $SSTR $PLTR $SNAP $NICE $DUOL .. .. $CHAT .. Looks like a nice blend to have in retirement account in 1 easy to watch ETF.... FYI... page 17 of prospectus....Dividends and Distributions The Fund intends to pay out dividends and interest income, if any, annually, and distribute any net realized capital gains to its shareholders at least annually. The Fund will declare and pay income and capital gain distributions, if any, in cash. ... https://www.roundhillinvestments.com/assets/pdfs/chat_prospectus.pdf
shoredriver: $PLTR....CHUG..CHUG....not done yet...
Auto: $PLTR $AMZN $MU TSLA $NFLX $EAT added long weekly
shoredriver: $PLTR...continued move looking for new 52 week high...
shoredriver: $PLTR...new 52 week on sig volume...
Docoof: @shoredriver $PLTR Nice! The vast majority of Ark-Invest's buying yesterday. (np)
vcondry: $PLTR good lord... of course i miss the run lol
ManSim: Roundhill just launched their new Generative AI ETF trading under the ticker $CHAT Here are all the holdings and their weightings within the ETF Nvidia $NVDA 7.77% weighting Microsoft $MSFT 7.64% Google $GOOGL 7.20% Baidu $BIDU 5.42% IFlytek 5% Adobe $ADBE 4.9% $AMD 4.85% Sensetime 4.73% C3 $AI 4.54% Salesforce $CRM 3.64% Tencent 3.60% Arista $ANET 3.48% Soundhound $SOUN 3.41% Alibaba $BABA 3.21% AutoDesk $ADSK 3.07% Amazon $AMZN 3.07% Facebook $META 2.83% $IBM 2.8% Intel $INTC 2.31% Shutterstock $SSTR 2.28% Palantir $PLTR 2.14% Appier 1.69% Snapchat $SNAP 1.53% Kunlun 1.34% $NICE 1.34% Duolingo $DUOL 1.24% 360 Security Token 0.98% Sinch 0.94% Change Hldgs 0.91%
kenb: @ManSim $CHAT $NVDA $MSFT $GOOGL $BIDU $ADBE $AMD $AI $CRM $ANET $SOUN $BABA $ADSK $AMZN $META $IBM $INTC $SSTR $PLTR $SNAP $NICE $DUOL just read about this and was going to post until I saw yours. AI is hot right now and their holdings provide a nice selection of participants in the space. It is going to be actively managed and I am considering taking a position in retirement account as a passive investment in the theme.
DavidK: @ManSim $CHAT $NVDA $MSFT $GOOGL $BIDU $ADBE $AMD $AI $CRM $ANET $SOUN $BABA $ADSK $AMZN $META $IBM $INTC $SSTR $PLTR $SNAP $NICE $DUOL Josh Brown called it . AI mania . Ride it until the shot hits the fan. Crooks on Wall Street don't ever stop their shenanigans
Auto: $PLTR grabbed at R1 break 5 min DT
Francoise: @dan $PLTR is in phase 3? buyable?
DAN: @Francoise $PLTR I don't think so. It is pretty volatile right now.
Forexpro: ...
If it's tough to just buy the market right here, right now, individual stocks can still shine. I no longer own $PLTR, nor do I have any shares of $SSSS, the early-stage investor that got me involved. However, the CEO uttered the magic letters " ...
cmaxwel1: @shoredriver $PLTR (selling 5 19 ($12 calls for .04). Long position.
GEMSTrader: $pltr
shoredriver: $PLTR....SWEEET......
Docoof: @shoredriver $PLTR Wow!! Nice!
scottrades: @Moxie $PLTR I've never had the luck to catch this one at the right time. I do see it near the bottom of the range, so I'd just want to see it break below the 7.79 level
Moxie: @ DAN & scottrades Is it possible to do a breakdown on the $PLTR chart? AI is a hot topic right now and $PLTR is interesting since they are profitable 2 years ahead of schedule, 2.6B cash on hand and have zero debt. Your thoughts are appreciated.
vitoB: $PLTR everyone has a ticker they never make money on but keep trading. Scotts may be $ARRY ... mines $PLTR... its got $1.25 in cash..essentially no debt...has short interest and above 200d...np but i know i cant help myself at the 50d
Nepenthe: $PLTR Seems to fit Scott's criteria, regarding moving averages, all seemingly tight. Took an early starter around the middle cluster. Wish the BB's were a bit tighter but one can't have everything, unless your Scott. Cheers.
Nepenthe: $PLTR Away after the morning's rotation, returned to mostly a red portfolio, with this exception. Showing some strength on higher than average volume. And that's all I have to say about it, because whenever I mention it, it falls. Cheers.
BarryC: BTW, Here is my Watchlist BUTTTTTT UNLESS Volume is GOOD to Great, I'm not that enthused at the moment. $APPN, $ARKK, $ARRY, $ASAN, $BBAI, $BEKE, $BRZE, $CARZ, $DKNG, $DOCN, $FLNC, $FSLY, $GBTC, $GLD, $HTHT, $IONQ, $IOT, $KTOS, $LI, $MBLY, $NEM, $NET, $NVTS, $OIIL, $PATH, $PD, $PLTR, $PSX, $PYXS, $RBLX, $SNOW, $SONO, $SPOT, $TCOM, $TECK, $TGTX, $TSLA, $U, $VIPS, $VLO
Docoof: @BarryC $APPN $ARKK $ARRY $ASAN $BBAI $BEKE $BRZE $CARZ $DKNG $DOCN $FLNC $FSLY $GBTC $GLD $HTHT $IONQ $IOT $KTOS $LI $MBLY $NEM $NET $NVTS $OIIL $PATH $PD $PLTR $PSX $PYXS $RBLX $SNOW $SONO $SPOT $TCOM $TECK $TGTX $TSLA $U $VIPS $VLO Does $OIIL = $OII?
BarryC: @Docoof $APPN $ARKK $ARRY $ASAN $BBAI $BEKE $BRZE $CARZ $DKNG $DOCN $FLNC $FSLY $GBTC $GLD $HTHT $IONQ $IOT $KTOS $LI $MBLY $NEM $NET $NVTS $OIIL $PATH $PD $PLTR $PSX $PYXS $RBLX $SNOW $SONO $SPOT $TCOM $TECK $TGTX $TSLA $U $VIPS $VLO $OII $OLLI sorry!
BarryC: Good Morning, Sorry I dropped the ball yesterday with not being timely posting my Watchlist yesterday. I've just got some personal stuff goin on and got side tracked. Just to be clear, this is my Watchlist NOT a "go out and buy tomorrow list". I will post any action IF I take one. Hope everyone has a Great Day!! :-) $ABNB, $ALGM, $ARKK, $ASAN, $BIDU, $BOTZ, $EB, $EDU, $GBTC, $HTHT, $KTOS, $ON, $ONON, $PLTR, $ROKU, $SLAB, $SONO, $SSTK
Boone.ruth: @BarryC $ABNB $ALGM $ARKK $ASAN $BIDU $BOTZ $EB $EDU $GBTC $HTHT $KTOS $ON $ONON $PLTR $ROKU $SLAB $SONO $SSTK Thanks Barry. looking through the list this am
Nepenthe: @scottrades $COIN Thanks Scott for your invaluable advice. I added a tad to make it less pathetic and more substantial. Also started an "early" position in $PLTR, which makes four stocks and a few leveraged ETFs. Everything looks so inviting now; have to slap my wrist and resist all the eye-candy. Does make it more manageable. Cheers.
Francoise: @dan is it a good time to buy $PLTR?
DAN: @Francoise $PLTR Hi Francoise. I think you might be a bit early, though it is holding the 50-day MA pretty well. If you buy it, I'd suggest setting a stop below Monday's low of 7.94. That way, you've got your risk managed.
Francoise: @DAN $PLTR thank s a lot. by the way, i appreciate very much the daily posts
vitoB: @traderdl $COUP aaargh, went with $PLTR...$AKAM nice chart
vitoB: Hey maybe 5th times the charm, $PLTR
vcondry: @vitoB $PLTR love hate this company and stock...never get it right
vitoB: lightened up on $SQQQ took some $PLTR for a 59er strategy. LOD stop
vitoB: @vitoB $SQQQ $PLTR lightening up on $PLTR also held longer than wanted.
scottrades: Some #Earnings to he aware of this week: $PLTR $DIS $OXY $NCLH $BNTX $TTD $RBLX $AMC $UPST $NIO $PLUG $FANG $LCID $AMR $NVAX $RIVN $VTRS $KOS $BRK.B (Sat) $CRON $LYFT $MOS $CGC $AFRM $APRN $ATVI $AXSM $SEDG $TTWO $CLOV $AMG $WKHS $APPS $NRG $MARA $PRTY $VTNR $DINO $BLDR
vitoB: $PLTR in the green and holding highs of yesterday, adding. Nope, lost in the red sea
sgiseller: @vitoB $PLTR SUCKED IN BY THE RED
Bert953: @sgiseller $PLTR yup stalled at recent highs, top of the channel. As Dan says, breakouts are NOT workin'. As Monty Python would say.... "run away, run away"
vitoB: @Bert953 $PLTR green again
Bert953: $PLTR testing 9/15 highs with hammer candle that held the 8dEMA. Overhead R1 at 50dMA, earnings 11/7. sold my position for minuscule profit rather than going into a loss territory.
Babutters: @Bert953 $PLTR nice strength off army contract news. they have long been a fav of mine due to using their software but haven't traded it in a while due to the chart.
bb_b: $pltr doing well
vitoB: $MU $DV $PLTR workin for me
natural: @vitoB $MU $DV $PLTR My only green is $PLTR. A tale of two charts - I'm having thoughts of ditching my last bit of $AAPL and swapping into $PLTR.
vitoB: @natural $MU $DV $PLTR $AAPL I've been waiting to add to this for an hour. I'd wait. Some quant fund must be covering the short or trying to dump on everyone at the close. If this is gonna move it's gonna get above the 50 and be much more probable trade
natural: @vitoB $MU $DV $PLTR $AAPL Yeah that makes sense, and I'm good to wait here on $PLTR. I'm more struggling with the thought of dumping $AAPL! I know this is not a reason to hold, but I've had some for so, so long.
natural: $PLTR worth a look here. Hope everyone is doing well enough!
vitoB: @natural $PLTR just added 7.87
natural: @vitoB $PLTR that makes two of us!
Visit the Trading Forum to join in the discussion.
| | |
| --- | --- |
| Stock Price | $13.96 |
| Change | -1.83% |
| Volume | 37,155,300 |
Palantir Technologies provides organizations with solutions to manage large disparate data sets in an attempt to gain insight and drive operational outcomes. Founded in 2003, Palantir released its Gotham software platform in 2008, which focuses on the government intelligence and defense sectors. Palantir expanded into various commercial markets with its Foundry software platform in 2016 with the intent of becoming the data operating system for companies and industries. The Denver, Colorado company had 125 customers as of its IPO and roughly splits its revenue between commercial and government customers.
Request Video of PLTR
Already a member?
Sign in here.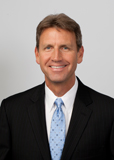 Dan Fitzpatrick
Stock Market Mentor gives you EVERYTHING you need to succeed in the market; all in one place. How easy is that? Dan Fitzpatrick and his elite community of traders share trading ideas, strategies and much more. Dan Fitzpatrick--a world class Technical Analyst, trading coach and regular CNBC contributor--gives you access to all of this with a 30 day trial membership for just $7.77. Get started TODAY and start trading better TOMORROW with the following premium content:
Nightly video Strategy Sessions with a game plan for tomorrow
Got a stock you want Dan to look at? Just ask.
Patent pending video alerts instantly delivered to you when one of Dan's trading signals is triggered. This is not your typical price alert. This is a short video explaining the action you need to take to make money. No more "Woulda, coulda, shoulda"
Access to over 90,400 stock analysis videos
Access an ever expanding library (90,400) of educational videos that will save you time and make you money
Join a team of friends and traders that have one thing in common; a burning desire to succeed.

Become a Member Today!
Gain immediate access to all our exclusive articles, features, how-to's, discussion group and much more...
Satisfaction Guaranteed!
Your Stock Market Mentor membership comes with a 30 day, no questions asked, 100% money back guarantee!