SolarEdge Technologies Inc. (NASDAQ:SEDG)
Bands Volume 200 SMA 50 SMA 20 SMA Videos Alerts Articles Events

scottrades: My notes: $SPY/$QQQ Another CPI Report coming tomorrow $UUP / $DXY Tight along the 8/21 EMAs $TNX Watch this to react tomorrow. $TLT Same $ARKK Rest Day $IGV Rest Day $TAN Solar still working $AAPL Good strength today $AMZN Hard to buy here $MSFT Higher Base $ON Sold this. $CDNS Watch 187.50 $BJ Out of this now $DLTR Another Discount Store $DG Still in an uptrend. $LTM Watch 435 $RTX Still watching $SEDG Nice move off the 50/200 Day $CSIQ Earnings coming up $JKS China Solar $DQ Up day $ENPH Leading $BMY Watch for a bit of a base $CNC Moving today $SNPS Near the 52 Week Highs $CEIX Coal stock setting back up $DINO Oil & Gas $FLNG Clear Resistance $AR Mentioned in the forum $CLR Flag
scottrades: $SEDG Trying to hold the 50/200 Day MA.
veghead: $SEDG starting to move small position
Auto: $SEDG started position long
ar2006: @scottrades $SEDG Is it actionable?
veghead: @scottrades $SEDG Thanks for posting Scott
ar2006: @scottrades Are $SI, $SEDG and $ANET actionable?
scottrades: @ar2006 $SI $SEDG $ANET I think SEDG was actionable this morning. A bit extended now. I'd consider $TAN with a stop under yesterdays low.
woodman: @scottrades $SI $SEDG $ANET $TAN - I haven't given up on $JKS yet as it builds a base at the 50d.
scottrades: My notes: $SPY Target 420 $QQQ Trending up $IWM Same $DIA Holding the 100 EMA $UUP Chopping around $TNX Getting some push back $TLT Tightening along the 8EMA $GLD Holding the 8/21 EMA $GDX Trying to base $SMH Semi's are working $ARKK Move up stops $IGV Holding the 100 EMA $XHB Holding the 100 EMA $TAN Watch Wednesday's low $XBI/IBB Nice follow through $AMZN Extended but working $TSLA Holding the 200 SMA $GOOGL Speed bump at the 100 EMA $NVDA Riding the 8EMA $AMD Working $ON Working $MU Holding the 21 EMA $ASML Holding the 100 EMA $DQ Holding the 50 Day $LMT Stronger but extended $RTX Stopped on half $HXL Short flag $PLTR Working $BJ Got a starter $SEDG Early signal in the forum $ENPH Working $SHLS COTD $AMT Yield Hog $AXNX Low float $BLDR Watch yesterday's low $TOL Ditto $LEN Watch 86.40
scottrades: $SEDG Filling both gaps to the downside.
Golfkop: @scottrades $SEDG please clarify. your message is not clear to me
Golfkop: @scottrades $SEDG i am learning each day
scottrades: @Golfkop $SEDG Price gaps on the chart.
cmbrick: @Golfkop $SEDG Not @scottrades but this might be helpful https://school.stockcharts.com/doku.php?id=chart_analysis:gaps_and_gap_analysis
Geewhiz: @scottrades $SEDG Saved a thousand words!
shoredriver: $SEDG.....ugh....no bounce for you....np......
cmbrick: $SEDG trying to move
bogiedog1: $SEDG Above the VWAP, maybe a little run into the close....
vcondry: @CrazyTrain $TAN keep in mind $SEDG reports tonite and its the number 2 holding of $TAN
CrazyTrain: @vcondry $TAN $SEDG Thanks for bringing that to my attention
wineinquirer: $ENPH $SEDG Impressive strength after 18mo bo on huge vol! Only 3d rest and off again this am already approaching 50d avg vol. Teased round number 300 so pullback from there expected. Watch for bounce from there to reconfirm bo and higher prices. Break out on wkly chart: $450 long term. Now in blue sky. Missed the huge gap up post earnings Small position now and will add on pb...long. $SEDG reports today AMC.....following the $ENPH yellow brick road and teasing the long term breakout, as well. TGT $550. np ..........yet. Hoping the "$ENPH" surge is already baked into expected earnings so not gaming the report. Will be in this on pb/bounce and blue sky.
woodman: @wineinquirer $ENPH $SEDG - $FSLR too. High flying flag after strong earnings move last week.
woodman: @wineinquirer $ENPH $SEDG - $JKS is back around a pullback buy area - around the bottom of the zag area of the zig-zag.
wineinquirer: @woodman $ENPH $SEDG $JKS ...........$JKS another good choice in a strong sector and agreed, less risk. Always need to build in the risk called China.
woodman: @wineinquirer $ENPH $SEDG $JKS - yes.
vcondry: $AMD and $SEDG gonna report at the close BUCKLEUP should make moves up or down for $NVDA and the solar sector $TAN
woodman: @vcondry $AMD $SEDG $NVDA $TAN - I'm holding some $AMD (and $NVDA) through earnings.
vcondry: $AMD beat but with weak guide .... OOOFFF $SEDG with a miss down 10% AH gonna put a drag on $TAN and the rest
scottrades: My video notes: $SPY / $QQQ Tighten Stops $IWM Tighten Stops $UUP Bounce $TNX Bounce $VIX Right at resistance $GLD Downside reversal $TAN Down on SEDG Earnings $XLE Under the 50 Day $XHB Back down to the 8EMA $IGV Basing under the 100 EMA $ARKK Actionable $XBI Under the 8EMA $URA Still ok. $AAPL Underperformer today $GOOGL Want to see it hold the 50 Day $TSLA Some push back at the 200 Day $AMD Earnings Beat $ON Sold some into the close $MU Holding the 21 EMA $NVDA Bumping against the 100 EMA $INTC Rocky has an OMM Trade on this $BJ Holding the 8EMA $FNKO Partials Taken $INMD Watch for some consolidation $ENPH Power Gaps $SEDG Down on Earnings $JKS Support at 60 $STNG Still in an uptrend. $RTX Slope $LMT Above the 50 Day on Volume
wineinquirer: @jonwest88 $SEDG $ENPH Always a Vegas gamble of taking a position just prior to earnings. Cuts both ways. $ENPN took your breath away on the plus side while $SEDG not so much so. Exited $ENPH w/tiny loss, np in $SEDG. Interesting to observe whether $SEDG cools the solar industry ($TAN) down for a bit.
jonwest88: $SEDG does not come through....again. $ENPH continues to be The leader in inverters. They have a superior product, and that is the one we chose for solar panels last year
wineinquirer: $ENPH $SEDG Don't lose track of these. Extended after recent surge Draw a box around wkly 18mo consolidation to envision long term potential. $ENPH $450, $SEDG $550 Wait for expected pb and bounce to confirm long term bo........... reduces risk of being early/wrong. Rest of solars will follow. Sector 2/197 on IBD.
wineinquirer: @Wykeman #solar Agree but keep the leaders $ENPH, $SEDG on a watchlist. See my note above. Small position on $ENPH. Will add on pb/bounce after expected break out.
Wykeman: @wineinquirer $ENPH $SEDG #solar I'm in $TAN and $ENPH. See my post from 7/18.
natural: @wineinquirer $ENPH $SEDG Do you have a buy pt for each that you're looking for? I had only half position in $ENPH before that earnings run (took about 2/3 off yesterday and today). Have just a little $SEDG on the $314ish break out, and want more! Curious what your buy pts are... Greetings from Dubrovnik!
wineinquirer: @natural $ENPH $SEDG $ENPH $282 is breakout on the daily (on vol would be helpful but may not occur). Wait for pullback to former breakout zone, then a bounce for confirmation. Buy point from pullbacks rarely an exact number but rather a zone. It may or may not pullback to former breakout or alternatively undercut bo by a bit to shake out early investors. $SEDG $390 breakout. Follow same process as $ENPH. $SEDG earnings next Tues AMC so taking an early position now is very risky, especially as the mkts are short term overbought. Already had an impressive sympathetic bounce, courtesy of $ENPH this week, so even good earnings may not generate a huge response. Both have lots of potential if/when they clear the full bo. Hope this helps.
natural: @scottrades @dan #OT $ENPH $SEDG Thought I'd stop in to say hello from the island of Korcula. After a couple of nights in Split, then to Hvar, we landed here on our way to Dubrovnik - all are as beautiful as they were 9 yrs ago! Looking at the mkt yesterday, I trust everyone is doing well!
DAN: ...
Here are some stocks to watch: $TAN $SEDG $JKS $ENPH $NOVA $MAXN $FSLR and $RUN.

They are all up today and will likely peter out as the day unfolds. That's just the way these things play out.

Have a great day.

--Dan

[I am taking next week off an ...
DAN: @natural $ENPH $SEDG #OT G'morning, @natural. Hope you have an amazing time!!!!
bigbartabs: @DAN $TAN $SEDG $JKS $ENPH $NOVA $MAXN $FSLR $RUN ... aren't all the top 10 tickers in $TAN Chinese... except for 3?
maracom: @bigbartabs $TAN $SEDG $JKS $ENPH $NOVA $MAXN $FSLR $RUN Yes since China dominates the photovoltaic market. China solar WAS outperforming. Today it's US solar, naturally
Mikev200: @DAN $TAN $SEDG $JKS $ENPH $NOVA $MAXN $FSLR $RUN Enjoy :)
wineinquirer: @sayaghi $ENPH $SEDG Yes, great earnings this am and yes I wouldn't chase this now ($SEDG going for the ride, as well. Earnings 8/2 so I would hold back unless looking for very short term trade with added risk). Wkly chart uncovers consolidation since early 2021 & long term potential ...$ENPH tgt $450, $SEDG tgt $550 I will be in both when that happens. Remember that FOMC releases interest rate announcement followed by conference 2pm est. so expect some volatility. Hope all this helps.
DAN: ...
$SEDG -- Breakout. Earnings 8/2
$NOVA -- Good response to earnings. Impending breakout tomorrow? Wait, don't anticipate.
$RUN -- Earnings next Wednesday.
$RIOT -- Zig Zag? This is Scott's baby.

sayaghi: @wineinquirer $ENPH $SEDG awesome. thank you for the feedback
Docoof: #Solarstocks #NEWS Source CNBC: Solar Stocks in solar-related companies fell in the premarket after Sen. Joe Manchin said he would not support new climate change funding bills. Sunrun ($RUN) slid 7.6%, SunPower ($SPWR) fell 5%, SolarEdge Technologies ($SEDG) lost 3.7% and First Solar ($FSLR) fell 3.1%.
traderbren: @Docoof $RUN $SPWR $SEDG $FSLR #Solarstocks #NEWS - I was looking at these names yesterday as some where setting up, but thankfully I didn't pull the trigger as Manchin is certainly the axe on this sector today.
dagdog: @Docoof $RUN $SPWR $SEDG $FSLR #Solarstocks #NEWS $TAN - Figures...I started a position yesterday.
bRobert: $ENPH CLOSE to the ceiling Trailers and partials I'd rather buy it (if no position) when $210 is a FLOOR Tested WEEKLY breakout to boot $220 speed bump above that will likely lead to a retest of $210 area form ABOVE So a A+ tested breakout My favorite $400 potential with a passing grade so 30% potential with less chop $TAN $SEDG with overhead ceilings close by Wait for them to move ABOVE and are READY to roll higher with less chop
DAN: My Notes: SS 070122 COTD: $HHS -- time to take some profits. $SPY -- nothing different anywhere. $HAE -- Active Trade doing well. Just hold it. Next entry at 68.50 Alert $68.50 $OTTR -- Pretty clean breakout at $70. A bit extended…but it can work. Alert $70 Solar is a bright spot: $TAN -- One of the best sectors now. $DQ -- Stopped out…but the stock is still quite strong. $AY -- looking for a test of the 200-day MA. Alert $34.60 $SEDG -- Watch only. $ENPH -- Wait for $220 $JKS -- Nice channeling stock. Wait for the retracement.
stairm01: @abalagam $DQ I have 7 solar stocks on my watch list and they are all green. $TAN $CSIQ $ENPH $SPWR $FLNC $DQ $SEDG
champ: @stairm01 $DQ $TAN $CSIQ $ENPH $SPWR $FLNC $SEDG......Nice bounce on $CVX this morning also off of LOD........where Traders were also at Work.......with Hit and Run to the bank-trades.
bRobert: $TAN Again obvious 200d ceiling for profits/tight trailing stop Lower high this leg to watch Look for higher low bounce Possible 50d bounce Stop below for swing $SEDG H&S top potential Lower high pullback Sliced through 20/200d floor $200 potential IF lower low print < $250 $ENPH Pullback from $210 ceiling Profit zone $130 potential IF breaks < $170 floor and 50/200d
wineinquirer: $ENPH $SEDG $TAN The $TAN pack showing strength this am . $ENPH one of the leaders adding to recent gains after IBD article this weekend. Headed toward a resistance zone ~220. >220 opens door to 280-300 which is the resistance zone in place since Jan 2021. Look at weekly and appreciate this long consolidation and future potential of this and $SEDG. $TAN consolidating @lower levels but one to watch for trend of sector.
bRobert: $ENPH $210/$220 Reversal in motion $220 a big speed bump $280/$320 potential long term with move > $220 $SEDG working its way above the 20/50w $350/$500 potential long term $375 speed bump
bRobert: $TAN will follow energy DOWN Posted to trail up stops on moves to avoid H&S top set up triggers Boomerang to losses on trades $56 potential with dip $66 neckline and trigger H&S top Same with the alpha dogs $ENPH $SEDG Alpha goes both ways
bRobert: $ENPH. Reversal base. $210. target. 1. SPEED bump. $250. with. move. above WEEKLY view Bullish. Reversal base ABOVE. 20/50w. floor. just below for. low risk. entry. $280./$360+. potential Alpha dog. in solar. HIGH margin. energy conversion space. Duopoly with. $SEDG Now. >. 20/50w. Messy. multi year. sideways consolidation Eventually. a. $500 . stock will. emerge np $TAN WEEKLY reversal base. under the 20/50w. $100. when cleared. Simple transparent set up. $120/$200 . potential LONG. TERM. when this. multi year consolidation. is. completed.
bRobert: $TAN. $ENPH $SEDG. Guard. against a lower. high. pullback. H&S top and retest of the recent. lows How? Trailing stops. Take a big loss out of the equation. Always.
scottrades: My notes: $SPY Low Volume but closed near the highs $QQQ Low Volume bounce. $UUP Holding the 8EMA $TNX Holding the 8EMA $XLE under the 50 Day $XLP Needs a higher high $DBC Holding the 50 $TAN Still in a longer term downtrend $KWEB Working but it's China. $ARKK Double Bottom Bounce, fighting upstream $BITI New Short Bitcoin ETF. $AMZN Tight with it, swimming upstream $NIO Working but it's China. $NVDA Running into supply $AAPL Up but choppy $TWTR Small reversal base, MAs above $MSFT Above the 8EMA but not a clean pattern $ARCH Off the 50 Day but low volume $HCC Wild ride $CEIX Working $TWI Above the MAs $BMY Back above the 50 Day $JKS China Solar $DQ Monster Move $RUN Down $SEDG Unable to get above the 200 Day
1993dean: @scottrades $SPY $QQQ $UUP $TNX $XLE $XLP $DBC $TAN $KWEB $ARKK $BITI $AMZN $NIO $NVDA $AAPL $TWTR $MSFT $ARCH $HCC $CEIX $TWI $BMY $JKS $DQ $RUN $SEDG $RBA take a look thank you
wanda1616: @scottrades $SPY $QQQ $UUP $TNX $XLE $XLP $DBC $TAN $KWEB $ARKK $BITI $AMZN $NIO $NVDA $AAPL $TWTR $MSFT $ARCH $HCC $CEIX $TWI $BMY $JKS $DQ $RUN $SEDG also check out $FUTU
issues: @champ $ENPH $SEDG #OT #Smart #Timing #Stops Thank you Champ. You have been a contributing member for a long time also. I appreciate your candor and read your posts as well. I get a lot of good ideas from people who take the time and trouble to post in the Forum. It's really the best place to find "gold", l.e. good trade ideas. As Proverbs says, "There is wisdom in many counselors."
bugpack28: @issues $ENPH $SEDG thank you for the info
bRobert: @bugpack28 $ENPH Sloppy. daily/weekly sideways consolidation. of the monster move from $20. - $280. Pushed. above the20/50w. If it stays. above that, very bullish upside. potential. $280/$360 On the other side of the trade, A dip. below. 20/50w. opens up. $120. retest. Fighting off a June daily H&S. top . The fight isn't. over. $TAN. Needs to get back above the 20d. ceiling. A move. >. 50w. has. $100 potential W. trigger $SEDG Under. 20/200d. ceiling. Trying to kill off. H&S. top. and. trigger. W. reversal. Multi year. Sideways. consolidation. has. $450. potential long term with a bullish resolution Both. ENPH and. SEDG. are the alpha dogs in. the space. outperforming $TAN. They are duopolies in the high margin energy conversion segment.
bugpack28: @bRobert $ENPH $TAN $SEDG thank you for the wise analysis. What is your weekend research routine like? Scanning or analysis?
champ: @issues $ENPH $SEDG....#OT...Yes you're working #Smart, with stops and it doesn't get any easier than that, for most, #Timing, with #Stops, however a few, still..just don't understand. You have been here a long time....and many should follow your posts.
issues: @bugpack28 $ENPH We bought a small position as well as $SEDG. Like the chart and the IBD ratings. We do have stops in place at the lows of the past few days.
bRobert: $SEDG H&S top under 20/50d ceiling $210 target Cover stop above $TAN H&S top $58 Cover above $XLE double/triple bottom bounce territory Daily WEEKLY Watching
issues: $SEDG looks very interesting to me. This could turn out to be the beginning of phase 3? What do you say Scott?
scottrades: @issues $SEDG Could be. I don't trade phase 1,2,3 personally. I like bases mostly or slope lines. That said, defined risk is about 11% down, so just watch your size.
bRobert: $SEDG. Watching for. failure. at. ceilings There are. 3. ceilings above. 20/50/200d $210. potential with bear flag. failure/trigger. Same with others in the space $MTH. short. set. up. Daily channel. breakdown. and. dip BELOW the. 200w. floor. $40. potential. I am. short from above. I. am waiting for. a. FAILED. bounce to. ADD It is due for. one. This is day 4. down $NAIL. $15/$10. potential. $25. interim acquired. already. FAILED BOUNCES $HD. 200w. target. forever. Again failed bounces to. add to this or. any short. trade You don't buy breakouts.in long trades You wait for the pullback bounce for a lower risk trade entry. Flip the script upside down for. shorts. Don't. short the initial breakdown move .(unless you catch it. EARLY or. small position). Wait for the Throwback Bounce./pullback. 2 step
JJT1: @bRobert $SEDG $MTH $NAIL $HD Bounce pullback two step. Sounds like a western dance move....
bRobert: @JJT1 $SEDG $MTH $NAIL $HD I dance . East and West. coast. swing. (years of. ballroom instruction. FYI Nothing can break up a bad relationship faster than dance lessons. Good. communication /sensitivity required. I was in a. group dance class. where everyone got divorced. I. Haven't tried the Texas 2. step
bRobert: $SEDG bear flag to 20/50d ceiling $210 potential with trigger $ENPH similar set up $135 potential with bear flag trigger Watching $TAN same deal $58 potential Watch and react for short trades
Pokersmith: #SOLAR 🌞 Watch $TAN this morning...trading above 200 week sma in pre-market see also: $ENPH, $SEDG et al Good Luck !
wineinquirer: $TAN $ENPH $SEDG $DQ @Pokersmith.........Have $DQ & $ENPH up on TC2000 this am (I own), bumping up like the rest of the solars thx to Pres Biden waiving any new tariffs on solar components for 24mos from SE Asia......My wife sees the chart and says "Dairy Queen? Do we own that?" I start laughing and respond, "No, Warren Buffet already has that cornered!" Getting very hot in Tucson........think I will have a DQ today!!
wineinquirer: $ENPH $SEDG $TAN @ssoha20.........back out to the wkly chart to see 18mo consol. 220 speed bump on way to 280. Much higher long term....450 potential. $TAN etf leading the way........$SEDG to follow, as well. A bit extended right now so pb would offer less risk for entry. Hope this helps.
mperveen2012: @scottrades $ENPH $SEDG $SITM monsterous moves, how can we catch these sort of moves?
scottrades: @mperveen2012 $ENPH $SEDG $SITM I think I tried to bring them to your attention recently. You want to see them hold above the 50 Day and use that as a level to define risk.
vcondry: @scottrades $ENPH $SEDG $SITM if only I had a way back machine...or better listening skills ;-D I remembered you talking about this after I saw the move lol. edit: one of these days i'll learn
DAN: ...
$SEDG -- Too volatile. Day trading stock.

wineinquirer: $ENPH $SEDG
@DAN On daily chart, per your session tonight, both can be volatile. However, if you zoom out to wkly, you see an 18 mo consolidation , after a monster 2020. This just looks like it has "potential" to bo at some point t ...
wineinquirer: $TAN $ENPH $SEDG $TAN >20w goes to 50w.; opens door to 100 speed bump and recent high 125. Could to much higher but long term. $ENPH, $SEDG following. All due for a rest after testing late Feb lows.
wineinquirer: $TAN $ENPH $SEDG Tickling the 50d/20w...........>70 200d/50w...........100 in play.............125ATH. R side of W in play. Looks a bit cleaner than $ENPH $SEDG but both should follow.
mperveen2012: @scottrades $CELH, $ENPH & $SEDG held up a lot better, didn't make new lows as compared to other stocks. Would you consider any of them a buy now?
scottrades: @mperveen2012 $CELH $ENPH $SEDG They are all still under their key MAs, so they are higher risk. CELH is too extended from support but the 2 solar stocks have support 9-12% down, so that would be your risk. I wouldn't consider them a buy for my style of trading, I'd want to see them base above the MAs.
joelsg1: @scottrades $CELH $ENPH $SEDG But have you tried the Celsius drinks? Love em and they do seem to energize. But seriously, this one was punished for 6 months by a seemingly trivial accounting issue which seems to have been resolved, clean audit opinion in last E. But as posted there is a ceiling at $68.40 to get through.
scottrades: @mperveen2012 $CELH $ENPH $SEDG Again, these are not setup in clear patterns for my system. Doesn't mean they can't go higher. I just would like to see a cleaner overall pattern.
scottrades: My notes.. $SPY Sellers out of Gas or just taking a pit stop? $QQQ Lowest Volume since April $IWM Back above the 21 EMA $DIA Same $GLD Holding the 200 Day $UUP Still above the 50 Day $XLE Extended $TAN Trying to get back above the 50 Day. $BOAT Sailing to new highs $GBTC Bounce. $AAPL Bullish Engulfing, but will it be enough? $NVDAGreat volume and earnings reaction. $USO Breaking out of a base $AR Took paritals today, nice work team! $DVN Know your time frame. $PBT Stagger stops $MRO Extended $RRC Nice pop off the 50 Day $CVX Working $COP Extended $OLN C&H $AMR Great volume $ARCH Great volume $ARLP Inside Day $GOGL Nice move out of a flag $EGLE Holding the 8EMA $ZIM Rising Wedge or handle? $LLY Working $MCK Trending. $SEDG Still under the MAs $ENPH Right at the 200 Day $JKS This is how I want the other 2 to look.
wanda1616: @scottrades $SPY $QQQ $IWM $DIA $GLD $UUP $XLE $TAN $BOAT $GBTC $AAPL $NVDAGreat $USO $AR $DVN $PBT $MRO $RRC $CVX $COP $OLN $AMR $ARCH $ARLP $GOGL $EGLE $ZIM $LLY $MCK $SEDG $ENPH $JKS great video thank you. had bought $MCK earlier today. $SLB breaking out also.....still holding $AAPL since big hammer, added more today. ready to bail on it all. also a tiny bit of DIS and BA to see if they can dead cat a bit.
ProfMike1: @scottrades $SPY $QQQ $IWM $DIA $GLD $UUP $XLE $TAN $BOAT $GBTC $AAPL $NVDAGreat $USO $AR $DVN $PBT $MRO $RRC $CVX $COP $OLN $AMR $ARCH $ARLP $GOGL $EGLE $ZIM $LLY $MCK $SEDG $ENPH $JKS Not sure if there is any prognostication value, but there is a fractal C&H pattern from 5/4 through today within the months long C&H for $OLN
bRobert: $ENPH $177/ $190 potential with move above ceiling 50/200d reversal trade Solar general with $SEDG $290 potential with sustained move > $250 speed bump HERE at $250
bRobert: $SEDG. 20/200d. speed bumps. close by. $300 - $500+. potential with move >. 50W. ceiling This will travel. hand in hand with $ENPH. Duopoly in a high margin segment of solar
bRobert: @snowbound $ENPH #1 $SEDG will follow any move in ENPH
snowbound: @bRobert $ENPH $SEDG has a short base with defined support . We'll watch it , thanks .
bRobert: @snowbound $ENPH trading it From the teens Many here have Duopoly with $SEDG will outperform the $TAN
BillyB: Thanks for your evaluation!@bRobert $NVDA $AMZN $GOOGL $SEDG $CRWD
snowbound: $PLUG Is also under pressure which is non- solar . There's a structural market condition producing weakness in these alternatives across the board . $SEDG $TAN $ENPH
bRobert: $SEDG $ENPH I posted H&S targets yesterday for RISK MANAGEMENT I got stopped out early yesterday in $SEDG after a nice run I suggested to give the TAN stocks some room to breathe Reset
Visit the Trading Forum to join in the discussion.
| | |
| --- | --- |
| Stock Price | $290.85 |
| Change | -1.56% |
| Volume | 654,307 |
SolarEdge Technologies Inc and its subsidiaries design, develop, and sell an intelligent inverter solution that maximizes power generation at the individual photovoltaic module level while lowering the cost of energy produced by the solar PV system.
Request Video of SEDG
Already a member?
Sign in here.
Earnings
February 14th, 2023 - 2022 Q4 Earnings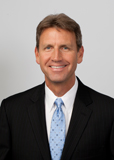 Dan Fitzpatrick
Stock Market Mentor gives you EVERYTHING you need to succeed in the market; all in one place. How easy is that? Dan Fitzpatrick and his elite community of traders share trading ideas, strategies and much more. Dan Fitzpatrick--a world class Technical Analyst, trading coach and regular CNBC contributor--gives you access to all of this with a 30 day trial membership for just $7.77. Get started TODAY and start trading better TOMORROW with the following premium content:
Nightly video Strategy Sessions with a game plan for tomorrow
Got a stock you want Dan to look at? Just ask.
Patent pending video alerts instantly delivered to you when one of Dan's trading signals is triggered. This is not your typical price alert. This is a short video explaining the action you need to take to make money. No more "Woulda, coulda, shoulda"
Access to over 89,900 stock analysis videos
Access an ever expanding library (89,900) of educational videos that will save you time and make you money
Join a team of friends and traders that have one thing in common; a burning desire to succeed.

Become a Member Today!
Gain immediate access to all our exclusive articles, features, how-to's, discussion group and much more...
Satisfaction Guaranteed!
Your Stock Market Mentor membership comes with a 30 day, no questions asked, 100% money back guarantee!