Silicon Motion Technology Corporation (NASDAQ:SIMO)
Strategy Session

May 19th, 2020

01:38

Strategy Session

June 1st, 2017

00:18

Stock Watch

March 10th, 2017

00:38

Sector Spotlight

March 10th, 2017

00:38

Sector Spotlight

November 12th, 2016

01:40

Stock Watch

October 29th, 2016

00:27

Strategy Session

October 17th, 2016

00:10

Strategy Session

October 12th, 2016

00:25

Strategy Session

September 7th, 2016

01:45

Stock Watch

August 26th, 2016

00:58

Chart of the Day

July 7th, 2016

03:21

Strategy Session

May 24th, 2016

00:23
Bands Volume 200 SMA 50 SMA 20 SMA Videos Alerts Articles Events

issues: @Wykeman $STX is in IBD industry group 30 along with $SGH $PSTG $SIMO $IVAC $MU (I eliminated $WDC down 12% and $TDC low ratings) PSTG is rated 69 (cum) B+ accumulation; SIMO is 77 B STX is 72 C and IVAC is 67 B. I like PSTG and SIMO and IVAC but they are all at the top of their range. We own $MU (rated 79 B-) $STX and $PSTG have similar (good) charts. The PE for STX is incredibly low at 8x. MU pe is 8.7x. STX pays a 4% div. STX may be your bogie.
woodman: #Semiconductor stocks - lots of flags and movers-up: $QRVO $CY $SWKS $MRVL $STM $ASX $CREE $SIMO (big bullish engulfing today). Honorable mention: $AAOI (close to breaking through the 50 day).
bRobert: @woodman $QRVO $CY $SWKS $MRVL $STM $ASX $CREE $SIMO $AAOI #Semiconductor Rising tide trade. Buy almost anything with a pulse
woodman: @bRobert $QRVO $CY $SWKS $MRVL $STM $ASX $CREE $SIMO $AAOI #Semiconductor - chimps with darts can hit a good one.
bigbartabs: @woodman $QRVO $CY $SWKS $MRVL $STM $ASX $CREE $SIMO $AAOI #Semiconductor ... I have a full position in both $TECL and $SOXL. Big movers today.
JonSeale: $SIMO breaking out on high volume but struggling to get over the 50$ price mark.
spmeyers: $SIMO clearing high from 2017
issues: ...
As Cramer noted the semis will go with up or down with what $MU reports on Tues. But MU is in a different IBD category -group 17: $MU is with computer storage which includes $NTAP $CARB $SIMO $WDC, while semi group is #32 which includes: $MKSI $DAIO ...
Ottawagreg: @rj7150 $AAOI $FN $SIMO $COHR $LRCX thanks for taking the time to reply. I appreciate your sharing you opinions and insight.
rj7150: ...
I also hold some $FN, $SIMO, $COHR and $LRCX.
RJ
rj7150: @Henry $RGR I have noticed a few companies that had similar results with tepid forward guidance going forward that charge up? Must be the experts were expecting worse?? $SIMO and $FN come to mind.
Aragorn: $SIMO above the 50 and now 100ema
Bridget: ...
$SIMO - breaking the downtrend on the weekly chart
$TERP - coming out of squeeze after long flag

IPOs
$ELF - gap and grap on earnings, but fundamentals still look good for this
$PLNT - this IPO is breaking out of this squeeze to the downside on vol ...
issues: Sold the following $SIMO $SAVE $SFM; Bought $LRCX $APC $EOG
Gary: ...
$SIMO – broken stock. Not a buying opp.
$FN – break of support


Strong:

$NFLX – Buy signal at $130. Alert $130
$GOOGL – uptrend intact.
$ELLI – very strong stock in weak market. This is a holding stock, not a tra ...
DAN: $SIMO -- this stock is not looking healthy. Not sure if any of you own it, but it's looking a bit toppy. Nice EPS/revenue growth. But the stock needs to be holding in the low $50's, not the high $40's.
woodman: $SIMO - continues to inch up the 8dEMA.
woodman: $SIMO - added.
issues: @woodman $SIMO Why add today? The 50 day is $49.55.
woodman: @issues $SIMO Good question. I understand your point. I like the wedge formation (on the daily from mid/late July) and the middle BB area has been decent support since February this year. It's dropped back to the 50 day only once since then (late June). That said, the 34dEMA has been a secondary place of support, and that area coinciding with the bottom BB is more than 6% lower, so that is somewhat concerning. But the 8dEMA has turned back up and I'm looking at the 21dEMA as a line for my decision. If it can't hold the 21, I'll lighten up. I've been in this one a while.
issues: $SIMO bought a small starter of $SIMO with this "flag pattern." It's listed under IBD Sector Leaders along with $MXL $SIMO $LGIH $FIVE $ULTA $PAYC $FB $CNC $MBLY. Looking real hard at CNC but would prefer to buy it at $60 as I did before.
dieb: @woodman $SIMO $OCLR $NTPN $EXTR $MITK $EKMR $MEET $BCOV $MZOR $GIMO $EGHT $XNCR #TechStocks - Are the symbols $NTPN and $EKMR correct? tos can't find them. Thanks for your list of stocks.
woodman: My #TechStocks list: a list of tech stocks I either own or keep on a watch list for combined fundamental and chart based reasons. (Fundamental reasons come mainly from a friend of mine who focuses on certain kinds of tech stocks; I've learned over time that he knows his stuff pretty well): $SIMO $OCLR $NPTN $EXTR $MITK $EMKR $MEET $BCOV $MZOR $GIMO $EGHT $XNCR. (I have a position in the first five, fwiw.)
woodman: @grcjr $AMAT $MU Thanks for the post. My 3D memory stock is $SIMO.
woodman: @grcjr $AMAT $MU Thanks for the post. My 3D memory stock is $SIMO.
woodman: $EZPW $SIMO - double shot of good news and big jumps this morning!! :)
woodman: $EZPW $SIMO - I sold both pops. Now holding 1 share markers for each.
woodman: $SIMO - I've liked this one.
infocus: @woodman $SIMO Been trying to buy some but it won't let me in. Tough to grab and I hate to chase.
infocus: $SIMO - Small nibble to open @46.97 Hard to buy but I found a small window of opportunity by waiting. Thanks for the idea @woodman
LMReeder: $SIMO Added again, continues to move up UBB following a VS last week
woodman: #Semiconductors #SemiconductorEquimpent - independent from Dan's weekend videos (which I didn't see until this morning), over the weekend I noticed tech and semiconductors having nice charts and perhaps a revival ($SMH) or some consolidation at a key moving average after a pullback ($XLK). So, I looked through the semiconductor and semiconductor equipment stocks and came up with the following tickers: Semiconductors: $HIMX $IDTI (on move above 200 day) ​$QRVO ​$SIGM $AMKR ​$SIMO​ $LSCC $NPTN $EXAR $MPWR $TSM ​$CY​ ​$AOSL​ $TXN $​NXPI​ $MRVL (on move above 50d) $MXIM. (My current favorites among these are: QRVO SIMO CY AOSL NXPI). Semiconductor equipment: $AMAT (big move; hard to buy; viewing $21.70 as new support) $OLED $LCRX $ENTG $SNPS. ($SNPS is my favorite.) All of these are subject to change as the week progresses.
Bridget: $SIMO sold for a nice gain
woodman: #Semiconductors - charts of interest: These aren't necessarily all buys, or rhrn's (though some could be), but of interest: $OCLR $SIGM (but potential rolloever if can't rally back up thru 50 day) $DSPG (but 200d above) $SIMO $NPTN $ESIO $MTSI $NVDA $TSM $MXIM $ADO $AOSL$MRVL $AMCC Currently long $OCLR and $ESIO.
woodman: $SLAB $SIMO $EXTR - some tech on/moving up from 50 day support.
woodman: $SIMO - added a little of this today. My only purchase of the day. Around the middle BB continues to work for this one. Nice volume today too.
steve71: @woodman $SIMO Nice looking chart. You have a talent for finding these things.
woodman: @steve71 $SIMO Thanks Steve. Today my talent is for losing money.
issues: @woodman $SIMO SIMO is in a great industry group (IBD). Others include $AVGO $NXPI $NVDA $CRUS $IDTI $MPWR $IPHI $AMBA. We are holding NVDA, NXPI IPHI but would like to buy IDTI. Not too sure about AMBA
PJMR11: @issues $SIMO $AVGO $NXPI $NVDA $CRUS $IDTI $MPWR $IPHI $AMBA Holding position in AMBA. Looks like it could go either way from here. Today's action mostly down
woodman: @issues $SIMO $AVGO $NXPI $NVDA $CRUS $IDTI $MPWR $IPHI $AMBA Yes, semiconductors (and semi-equipment) have been doing very well. They've been among my best performers, along with some names in the communications equipment and electronic components sectors that I've been mentioning.
woodman: #Tech Update: ​ Tech stocks are still working well. Mine haven't been too flashy on any given day, but methodically upward and before you know it giving a nice profit. I've been long these: $SLAB $ARRS $MXWL $INFN $SIMO $VSH $CY (off the 50 day as ...
woodman: $SIMO - been on a gentle path upward, trading mostly in the upper BB complex.
SierraJW: mradams0621 Thanks for the #Gappers.. I just added $'s and partial descriptions, to make viewing the charts easier (just lazy, I guess!) Also, I noticed $SIMO is making new highs, last 2 days - day 2) RHRN - no position.

#Gapping Up Stocks
Pric ...
woodman: $SIMO - #semiconductor that's working. Long.
woodman: @hunter2 $SMH - Semis still interest me. SMH moved above and then pulled back to the 200 day where it is bouncing a little today and, as you said, consolidating. I'm still holding $AMAT which continues to edge up. I sold my $INVN last week for a nice gain on that pop, then bought it back on Friday. I also have $SIMO. Careful because some may be reporting soon. Others, that I don't have a position in but interest me: I like $NPTN, but it reports tomorrow. $FORM holding its pop over the 200 day. $SIGM and $SLAB both consolidating moves above their 200 days. $IPHI stair stepping upward. $ISIL very nice uptrend with support at the 13dEMA.
hunter2: @woodman $SMH $AMAT $INVN $SIMO $NPTN $FORM $SIGM $SLAB $IPHI $ISIL $SMH #Market - Semi's pattern looks similar to that of overall market. Let's see if the Dow , S&P , Nasdaq can push above consolidation highs. My current long positions are in $TQQQ , $TNA , $UPRO and now $SOXL .
woodman: From #Semiconductors land: $KLAC – gapped and hasn't dropped back. Obviously extended, but keep watch for potnential continued run out of new little consolidation/box. $SLAB – gapped up above the 200 day which has held last few days. Watch potentially for another leg up. $SIMO -- I'm long this one. It's still edging up still. $NPTN – phase 2 pullback, watch for phase 3. $AMAT – Looks fine even if slow. Still long.
woodman: $SIMO - moving nicely.
woodman: #Semiconductors - I see some lamenting over them today. They've had a good run but some getting hit today. At this point, they seem very earnings-sensitive as many are now reporting and we are seeing a wide range of reactions among the stocks of th ...
woodman: #Semiconductors - some of these may need a little pullback to buy, I think, but these caught my eye b/c they seem to have reversed and have passed back up through a major moving average. Just some ideas, fwiw and in no particular order: $INVN $IXYS $VSH $QCOM $AMAT $ATML $SIMO $CY $SMTC and $SNDK (SNDK moved on rumors of buyout interest and is holding the big gap up that took it above the 200 day).
issues: Stopped out $TASR $CLLS $SIMO. Stops in on $DVAX $SUNE $MPC & $TSO
Aragorn: $SIMO @photism for now is looking good. The rev strat did not kick in and now above he 8ema on the daily. It needs to close above that for this to start working. Thanks for the heads up.
Photiosm: @Aragorn Thanks for the detailed info...still need to get my head around it all...$SIMO up on day today. Interesting how tech is bullish today on overall down day...been flipping back and forth between $NXPI for longer view investment here versus $SIMO for short term move.
Photiosm: @issues Are you still in $SIMO... earnings coming out this month..looks interesting at bottom of channel...thoughts?
Aragorn: @Photiosm $SIMO - was an inside day and up only to be rejected to a shooting star. Tomorrow if the shooting star is taken out it is short one cent below the close of today so 30.19 triggers the short. This is a reverse strat. It is a setup / actionab ...
issues: $SIMO bounce off 50 day!
champ: $SIMO - $37.10.. HOD.. YTD.. ATH. I'm long this morning ..could break out RHRN...don't really know .. watching and hanging around waiting to add.
issues: @champ $SIMO is a good one. We've held this one for many moons. Unfortunately we have only a partial (1/4) position. We also would like to add but not at this high price. The 50 day would be a good place to add, say - around $33?? Put in a bid at $33.50?? We put in an order for $33.50. I doubt I will get it filled anytime soon... But the time it's filled the stock will probably have had it's run... (To myself, "Now now, why be so negative?")
Trixie: @issues $SIMO, and "inverted cup and handle". I suppose there would be such as think as n inverted c'n'h. I just don't often think of them as such.. More along the lines of a rounding top with the bear flag. Yet I would think the outcome would be similar. I would think one could also call it something like the start of a head and shoulders.. Maybe someone else can chime in on the psychology of the traders around this type of pattern if there are more nuances than that.. A very fast Google search yields some results... These are two links i found regarding the Inv C'n'h.. http://thepatternsite.com/icup.html Have dug around on here before a few times.. http://www.freeonlinetradingeducation.com/inverted-cup-and-handle.html g'luck Issues with your trade..
Trixie: $SIMO looks interesting.. It broke of outa cup and handle as i see it (more obvious on the weekly).. Retested and rested for a little bit.. and today it looks to be going.. .. Held over the 50ma, and has not challenged the long tail on the high volume day..
issues: @Trixie $SIMO We hold a starter in this one but is there such a thing as "an inverted cup & handle?
Trixie: @GreenGhost $$SOX, I noticed that all the IBD50 chips are getting whacked quite hard.. $SIMO seems to be the worst after purchasing Shannon Systems.. However it looks like it could be a retest after the b/o.. Yet earnings are out next week. A lot of the ones to have earnings next week seem to getting hit.. Sector rotation?
brandonh: $AOS - breaking out of flag pattern. $SIMO - in the same pattern, just a little bit behind.
funbum58: $SIMO Breaking out this morning. Good financials, 0.31 PEG, 2.29% dividend. Earnings on the 26th.
Neil375: $SIMO - Silicon Motion up on the day with decent volume. It's been in an uptrend but extended. Hasn't shown in a scan until now. I'll look for a better entry.
Forexpro: ...
$BRKS, $AHT, $PG, $EXC, $ISIL, $BSMX,$TRNO, $K, $LLL, $EIX, $AXS,$RGP, $FNF,$MCHP, $MCC,$MWP, $SBRA,$TSU, $BWP, $RGC, $KRFT, $DUK, $CLX, $NYRT, $GIS, $XLS, $CL, $SIMO, $NRF, $HCN, $GGN, $HCT, $SNY, $NLY

Most of these names are, of course, defensive ...
tina: Notable earnings before Monday's open $ACW, $AHGP, $ARLP, $AWI, $CALM, $CMI, $CMP, $CRNT, $CYOU, $DCIX, $EDR, $LECO, $MCY, $NTLS, $ONB, $ROP, $RPM, $SIR, $SOHU, $STNG, $TEN, $TSN Notable earnings after Monday's close $ADVS, $AFG, $AFOP, $AGNC, $AMKR, $ARE, $BOH, $CGNX, $CR, $DCO, $DENN, $EMN, $EXAC, $GGP, $GHL, $HLF, $HLIT, $HLS, $IDTI, $IPHS, $JEC, $JJSF, $KN, $LMNX, $MAS, $MERU, $MSTR, $NCLH, $OMI, $PCL, $PRE, $PSMI, $RRC, $SIMO, $SSW, $TTS, $WRB, $XL
prvtrader: Stocks that are up this morning (Gap Up) $EVRY(F)$BDSI $KNDI, $SGNT, $SIMO, $JDST, $KING, $DGAZ, $APP, $GBIM, $LQDT, $EVEP. $STNG, $SNTA, $VHC, $SPIL, $EXL, $ELP, $TLK, $SFUN, $BAS, $ACRX, $DRWI, $DFE, $GPRO
moneyHoHo: Semicond - A sm# @rg# sbord! One of those"you can have lobster and crab with these", although many have moved a lot. Part of my watch list: $QUIK nice trend, $RGSE watching, $PLXT expecting a breakout, $MRVL, $OCLR SIGM $SIMO EMKR $MLNX CREE $MCRL IRF $NXPI LIVE $NVDA GIMO
TG2000: Chip stocks moving after Avago earnings: $AMCC 7.14% $AMBA 6.54% $AVGO 4.8% $QUIK 4.4 $INVN (I own) 4.37% $STM 4.15% $CRUS 3.8% $RFMD 3.3% $TQNT 3.13% $SIMO 2.79% $SWKS 2.68% $CAVM 2.54% $SOXX 1.07%. $AMBA and $INVN are my two favorites in the group. AMBA-think GoPro. INVN-think Google Glass, Android smartphones and Apple iWatch (rumor).
bullmoose: $SIMO - Not all can be winners. Good thing for stops as I got out with a small loss and not a big one.
darce: $SIMO - I've mentioned this one in the forum previously, I think. Good long-term growth. Check the weekly chart. Nice #dividend at @4.2% Hit resistance after a big move in November. Looks like it may be finished going down. I doubled my position on 12/31 and hold a half position (original buy 5/30). I have a stop on this one under the recent low in December. Earnings on Jan 27.
darce: $SIMO looks like it's going to stick the 50...adding to my long-term holding today. Nice #dividend too.
darce: $SIMO has a nice #dividend and a really nice weekly chart. Tough to buy here, but one for the watch list. Long-term hold for me.
Tim S: Notable earnings after Thursday's close $AAN, $AFOP, $AHT, $AMCC, $AMZN, $BAS, $BCOV, $BJRI, $BLDR, $BMRN, $CA, $CB, $CERN, $CINF, $CLF, $COG, $COLM, $CPWR, $CTCT, $DECK, $DV, $ECHO, $ELY, $EMN, $ESRX, $FET, $FII, $FLS, $FR, $FSL, $GRT, IM, $INAP, $INFA, $KBR, $KLAC, $LOGM, $LSCC, $MCRS, $MKTO, $MSFT, $MTW, $MXIM, $N, $NCR, $NR, $NTGR, $OUTR, $PFG, $POL, $QLGC, $RGC, $RMD, $SIMO, $SPN, $SYNA, $TCO, $THRX, $VR, $VRSN, $WDC, $WOOF, $WYNN, ZNGA
Tim S: Notable earnings after Monday's close $AGNC, $AMKR, $ANH, $APC, $CMP, $CYH, $CZR, $DENN , $EAC, $EEP, $EMN, $ESRX, $FIRE, $FMC,FVE, $GGP, $GIMO, $HIG, $HLF, $JEC, $LMNX, $MAS , $MTW, $NATI, $NTRI, $OMI, $PCL, $PMCS,PRE, $PSMI, $SIMO, $SONS, $SPN, $SSW, $TXRH, $VRTX , XL
Tricia: EARNINGS: Notable earnings before Wednesday's open: $AEP, $ALXN, $ATI, $BA, $BMY, $CP, $DAL, $DPS, $DTE, $EAT, $ECA, $ELN, $EMC, $GD, $GLW, $HCBK, $IACI, $KMB, $LCC, $LL, $LLY, $LMT, LO, $LVLT, $MSI, $NDAQ, $NEE, $NOC, NYB, $OC, $PVR, $PX, $RCI, $REGN, $RES, $SAP, $T, $TMO, $TROW, $WYN Notable earnings after Wednesday's close: $AB, ACOM, $AEM, $AKAM, $AMP, $CCI, $CDNS, $CLF, $CMO, $CROX, $CTXS, $EGHT, $ENTR, $EQR, $FFIV, $FIO, $IDCC, $INFN, $KBR, $LOGI, $LSI, $OI, $ORLY, $RRC, $RYL, $SGMO, $SIMO, $SPN, $SRCL, $SYMC, $SYNC, $TAL, $TER, $TEX, $TLAB, $TQNT, $TRN, $TSCO, $TWI, $WLL, $WYNN, $XNPT, ZNGA
jlsmith7441: These are the stocks in the IBD 50 that look to me like the best candidates for action tomorrow or soon, assuming that the market is behaving itself: $INVN, $PII, $QCOR, $SHOO, $SIMO, $SWI, $TDG, $UA, $VAL, and VMW. I'd throw in $SLXP, but it's a little thin.
dfaz: $SIMO INVN $EMC YHOO $INTU TIBX ABDE-taking a look at all these, in fact buying
SIMO-take a look as it just popped back on the IDB list and has had a big day waiting for a pullback
INVN-looking for a pullback as the technology is strong and continu ...
bullmoose: $AGU - Nice breakout today. I added shares while raising the stop on my $ADM shares. $AGU is a favorite pick of the China Strategy newsletter I subscribe to. I've done real well with their $RAX and $SIMO picks. They also like $AAPL, $BIDU and $SBUX, and just added $TSM as a pick this week.
nancygarrity: $SIMO - down big today, can't find any news. Anyone have insight?
murfields: @DAN: I didn't say that you were a market timer. I just didn't like you choice of using the word decent when the the start of the day was not obviously decent, but the same as the last 5 days; un-decent. And how do you know that's what I am doing. ...
bullmoose: ...
Tech: $AAPL, $AMT, $ADBE, $AMZN (not yet on this one, but I'm looking for a higher low to start), $AVID, $CCI, $RAX, $SIMO, $VHC
DIY: LKQX, $MAS, $HD, $BLDR
Retail: $SBH, $YUM
High Yield: $ANH, $ARR, CPNO, CQP. $CTL, $CYS, $FNFG, $MAIN, $MO, ...
shirsh7: $SIMO - I really like Silicon Motion Technology Corp. It is in electronic semiconductor manufacturing. The stock just posted a 52 week high at 21.19. It has been in a steady upward trend since October. Zacks also really likes this stock giving it top scoring in both short and longterm categories.
joanie: $SIMO - Yesterday took us to the top of the range, set a trailing stop of 3% on half my small position, which just got hit. Rising wedge which has been banging up against resistance for over a month now so I'm expecting the expected. In the event it breaks out, I'll still have a teeny position that's very profitable. If resistance turns into support (post holidays) I may buy back what was sold today.
gold2stocks: $HSTM - Much like a $SIMO sleeper and living in the penthouse. Keep THIS one on your list too. Gotta wait for a short pullback from here though....too high to buy in this kind of a market. In a bull market....giddyup...Seabiscuit....this market....whoooooaaa @Silver. Unless the Obomination Health Care give away is not repealed, this could move big time higher after the election.
gold2stocks: $SIMO - A little silicon motion for everyone. This one has pretty much defied the market all year long and just kept moving up. Fell off my screens a while back and I almost forgot about it. Keep an eye for this one starting the New Year. G2S
bullmoose: $RS - Joanie, did you buy? I'm kind of wishing I did now. Not a lot of volume, but it could have been some quick money for a day. $SIMO is another I watched do the same.
joanie: $RS - @bullmoose I didn't. But funny you should mention $SIMO, because I did pick up a very small entry in that today.I'll keep $RS on the radar; any strength in metals and I'll probably buy some.
jetace: Winners - Here is today's results. No interpretation, just results in order. PMIC, HANS, $GLNG, $PSMT, $EVEP, $DPZ, EDAC, $ULTA, $HLF, $VFC, $DLTR, $IACI, $ED, $WINA, $SIMO, $ARIA, $PRA, $BBBY, $COG, $PRGO, $CHD, $NI, $QCOR, VRUS, $LQDT, $ALXN, $IAU, EP, $WCN, $HSTM, $PII, $TJX, $TSCO, $MJN, $AWK, $MCD
emi: $SIMO - Ken Shreve on RealMoney mentioned $SIMO as a stock he's watching. He wants to wait for the stock to complete its basing pattern. Looks good. I'm putting it in a watch list. http://stockcharts.com/h-sc/ui?s=SIMO&p=W&yr=3&mn=0&dy=0&id=p70491842750
Aiko: $SIMO - another great chart that just set of an alert
Aragorn: $SIMO - wait for the break above 20.49 then it is good to go
Aiko: $SIMO - agree - no position. Don't know the company either. Guess I set my alert a couple of penny's too low.
bullmoose: $SIMO - I continue to keep an eye on the triangle pattern it has formed from a high base. Any break to the upside is a buy. Any break to the downside is not. :0]
bullmoose: $SIMO - Big move off the 20-day. Possibly consolidating for a move higher. Keep an eye on it.
bullmoose: #Financials & Gold Miners & a few others - I'm sitting on my hands so far today watching my short #financials go greener than my long #financials are red. $TMF is working nicely too. It's a nice little green morning on a do nothing day. (Too bad I wasn't long BEXP or EP.) Some stocks that are catching my interest are gold miners, especially $AUY, $EGO, $GOLD, $NEM, $NGD and VGZ. @Silver miner $EXK is also on my radar. Fort a clearer look at them, check out the weekly charts. Here are a few other charts I like (to buy on weakness): $ABB, $BSFT, $CTXS, $CTIC, $COP, $FFIV, $GWR, $KSU, $KBH, $MO, $NTAP, RRR, $QCOR, $SAP, $SIMO, $SYK, THO.
Marty: $SIMO - Silicon Motion Technology Corp - Semiconductor co based in Taiwan - new year high today. Like many semiconductor companies this week, this one too, has had continuous green bars this week (but lower vol each day).
joanie: $SIMO - a Rev Shark stock. Reported great earnings and with the morning dip it turned into a great 50MT. If I don't get stopped out today I may just hang onto this one.
Visit the Trading Forum to join in the discussion.
| | |
| --- | --- |
| Stock Price | $USD 45.56 |
| Change | 0.00% |
| Volume | 974,475 |
Silicon Motion Technology Corporation is a fabless semiconductor company that designs, develops and markets, high-performance, low-power semiconductor solutions for the multimedia consumer electronics market.
Request Video of SIMO
Already a member?
Sign in here.
Earnings
July 28th, 2020 - 2020 Q2 Earnings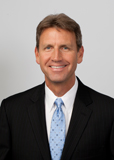 Dan Fitzpatrick
Stock Market Mentor gives you EVERYTHING you need to succeed in the market; all in one place. How easy is that? Dan Fitzpatrick and his elite community of traders share trading ideas, strategies and much more. Dan Fitzpatrick--a world class Technical Analyst, trading coach and regular CNBC contributor--gives you access to all of this with a 30 day trial membership for just $7.77. Get started TODAY and start trading better TOMORROW with the following premium content:
Nightly video Strategy Sessions with a game plan for tomorrow
Got a stock you want Dan to look at? Just ask.
Patent pending video alerts instantly delivered to you when one of Dan's trading signals is triggered. This is not your typical price alert. This is a short video explaining the action you need to take to make money. No more "Woulda, coulda, shoulda"
Access to over 70,700 stock analysis videos
Access an ever expanding library (70,700) of educational videos that will save you time and make you money
Join a team of friends and traders that have one thing in common; a burning desire to succeed.

Become a Member Today!
Gain immediate access to all our exclusive articles, features, how-to's, discussion group and much more...
Satisfaction Guaranteed!
Your Stock Market Mentor membership comes with a 30 day, no questions asked, 100% money back guarantee!