ShotSpotter Inc. (NASDAQ:SSTI)
There are currently no videos for this stock.
To request coverage of this stock, please click the green request video box on the right.
Bands Volume 200 SMA 50 SMA 20 SMA Videos Alerts Articles Events

efrain007: @efrain007 $SSTI Forming another hammer, watch over 38, volatile and bid/ask spread can get crazy wide, best for experienced traders.
efrain007: $SSTI Very low float, 25% short/30 days. Trading at 35 in PM on earnings but only 1500 shares. One to watch for trade, especially if it opens over 200d.
efrain007: @efrain007 $SSTI Didn't set up for a trade, but one to watch tomorrow for a move over 38.
bnnybklyn: @Dan $SSTI I have missed a significant move and am trying to figure out if this still seems safe for at least short term. Thoughts ? Thank you!
bRobert: $SSTI new one. Nh 70+
Wykeman: $SSTI blue skies...nh..high short..looks good.
Wykeman: $SSTI...still going posted earlier..
DavidM: $SSTI up against ATH
DavidM: $SSTI up 6.7 % ATH.
bnnybklyn: $SSTI is being added to Russell on 6/25 - been a pretty good one - blue sky #IPO
nestorsch1: @DAN good morning Dan, I stumbled upon this stock $SSTI this weekend. Would you please consider commenting tonight?
bnnybklyn: $SSTI long and will take a lot for me to sell. Have had positions 3 times since last year, each time I get shaken out on a really bad day it comes roaring back.
bnnybklyn: $SSTI phew, got out just in time yesterday...it will be back though...
bnnybklyn: $SSTI - keeps on truckin'
bnnybklyn: @bnnybklyn $SSTI up 5% since first post
DavidM: $SSTI Added another 9.5% today. A little risky to put a stop on it as you pretty much need to make an appointment to trade it. Long a small position that is a good bit bigger than when it started.
bnnybklyn: @ROSEY $SSTI
Danzguy: @bnnybklyn $SSTI Thx; added to my watchlist.
bnnybklyn: @DAN I asked about $SSTI on the Q&A. I have an oversize position now with some tiered stops. Would you say this looks like a double top in Oct/Nov followed by a multi month cup with a handle resolving this month and breaking out now ? Appreciate your feedback. FYI the former classmate in grade school and their first CEO was super nerdy and smart so I figured I'd give it a look when it went public. Looks interesting so far. lol
DAN: @bnnybklyn $SSTI I'm not at all familiar with the company, but congratulations on having a big position on it. Tiered stops work well. Just let it run. You can classify the patterns any way you like. It's just more important to let the stock run.
bnnybklyn: $SSTI breakout of squeeze, yesterday was highest volume day since #IPO
bnnybklyn: $SSTI back in with full position after nice forward guidance and strong revenue. Up 10% since I bought back in.
bnnybklyn: $SSTI post blue skies $IPO $bigday up 15% day after earnings. New ATH
Bridget: #Notes: Another day, another high Earnings after close: $SQ $SEDG $ROKU $OSTK $TWLO $OPK $ATI - big volume selloff to support $RHT - broke out of a very tight squeeze $WB - new high $ABBV $WDAY - both very close to breaking out $WEN - gap down and recover but still lots of supply overhead $WTW - complete reversal on the breakout, fakeout $HST - breakout from multi month consolidation pattern $COST - stair stepping higher, bottom of gap is at $170 IPOs $TSG - reports tomorrow $SSTI - new high $SOI $CIFS $PLNT $MTCH $DXC #dumpster diving $KR and $KHC coming out of bases
bnnybklyn: $SSTI looking interesting again heading into earnings #IPOstrategy
bnnybklyn: @DAN @Bridget $SSTI #IPO had blue skies, consolidated a bit, now breaking out on low volume, earnings tomorrow, I already have a 20% profit going on oversized position. This one has news relevancy and IPO , consolidation a bit and earnings...too many factors for the still #newbie. Any thoughts! ?
JBed: @bnnybklyn $SSTI #IPO #newbie I would sell it!
bnnybklyn: @JBed $SSTI #IPO #newbie What's the main catalyst for that opinion ? Thank you!
JBed: @bnnybklyn $SSTI #IPO #newbie Oversized position, earnings tomorrow, 20% profit. Too risky to hold over earnings. Sell half.
bnnybklyn: @JBed $SSTI #IPO #newbie Got it, was definitely going to sell at least half. Just wondering if I can see more of a pop still today but maybe being greedy?
Bridget: @bnnybklyn $SSTI #IPO #newbie I would sell at least half before earnings. Then, depending on your size of position, sell all but the profit you have in the stock and hold that through earnings. This stock looks like it is just starting to get going, I wouldn't sell all of it.
bnnybklyn: @Bridget $SSTI #IPO #newbie Thanks !
champ: @bnnybklyn $SSTI @ $18.25 on the close ---- I'm not @Dan....Selling has already started, you caught a good move...but the stock caught an even better move...60%, so for that reason, as you can see, sellers have already started to take profits, off of todays high of $19.60. I would have sold already, unless you want to hang on to the stock, for an investment....and if you do, I would take profits on 50-70%, of the positions and hold the rest, with a tight trailing stop....but this is only my Opinion and I'm guessing that this was only a bounced because of that LV News. LOL
bnnybklyn: @champ $SSTI thanks. Yeah I got out of 70% of the position at around $19. Do like it long term but it looks like some selling. Definitely going to stay on top of this one though.
bnnybklyn: $SSTI back to life
bnnybklyn: @DAN when do you think some profit taking might start happening on $SSTI - been along for quite a ride
bnnybklyn: $SSTI #IPO new ATH up 10%
bnnybklyn: @Bridget $SSTI well up 12% right now i have 3/4 position. Any thoughts on this one today ? Cost Basis is $14.66 - dont want to be too greedy.
Bridget: @bnnybklyn $SSTI I think this is just getting started. These IPOs can be very volatile so don't use a tight stop. perhaps a $1.50 ( ~ 9% stop) trailing stop, which right now would put your stop at $15.
bnnybklyn: @Bridget $SSTI appreciate the input ! Watching the IPO Strategy video as I'm writing.
bnnybklyn: $SSTI 3/4 position 14.66 cost basis closed up 18.3 % today, #IPOStrategy #BlueSky in effect it seems - up 42% in 4 days - wowza
bnnybklyn: $SSTI been moving lately. Could see another nice move after the awful events in Vegas.
bnnybklyn: @DAN @Bridget $SSTI any thoughts on this from an IPO strategy perspective ? Former classmate of mine was their first CEO and still on the board. Needless to say he was picked on for being a huge nerd and of course is now highly successful.
Bridget: @bnnybklyn $SSTI speaking purely technical. The stock is holding the gap so you can buy a small position here with a stop at today's low. Then add if this closes above $15.
bnnybklyn: @Bridget $SSTI thanks, advice taken.
efrain007: $SSTI Gun detection IPO, nice first day. My city has this to spot gunshots.
bnnybklyn: @efrain007 $SSTI Ha, my super nerdy former classmate was CEO for 7 years...
efrain007: @bnnybklyn $SSTI Why did he leave? Got any inside info? ;)
bnnybklyn: @efrain007 $SSTI He started a business, but was with them until 2014 as SVP product, engineering. Now he does this - https://info.internet.org/en/story/expresswifi/ for facebook - and I have no inside info other than the guy's brain is very very large :) He majored in Greek & Latin at Yale and is a computer /engineering expert, ha.
Visit the Trading Forum to join in the discussion.
| | |
| --- | --- |
| Stock Price | $USD 22.68 |
| Change | 0.00% |
| Volume | 105,651 |
ShotSpotter Inc is the global leader in gunfire detection and location technology providing the most trusted, scalable and reliable gunfire alert and analysis.
Request Video of SSTI
Already a member?
Sign in here.
Earnings
August 4th, 2020 - 2020 Q2 Earnings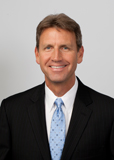 Dan Fitzpatrick
Stock Market Mentor gives you EVERYTHING you need to succeed in the market; all in one place. How easy is that? Dan Fitzpatrick and his elite community of traders share trading ideas, strategies and much more. Dan Fitzpatrick--a world class Technical Analyst, trading coach and regular CNBC contributor--gives you access to all of this with a 30 day trial membership for just $7.77. Get started TODAY and start trading better TOMORROW with the following premium content:
Nightly video Strategy Sessions with a game plan for tomorrow
Got a stock you want Dan to look at? Just ask.
Patent pending video alerts instantly delivered to you when one of Dan's trading signals is triggered. This is not your typical price alert. This is a short video explaining the action you need to take to make money. No more "Woulda, coulda, shoulda"
Access to over 70,700 stock analysis videos
Access an ever expanding library (70,700) of educational videos that will save you time and make you money
Join a team of friends and traders that have one thing in common; a burning desire to succeed.

Become a Member Today!
Gain immediate access to all our exclusive articles, features, how-to's, discussion group and much more...
Satisfaction Guaranteed!
Your Stock Market Mentor membership comes with a 30 day, no questions asked, 100% money back guarantee!