LendingTree Inc. (NASDAQ:TREE)
Bands Volume 200 SMA 50 SMA 20 SMA Videos Alerts Articles Events

Raos: Why has $TREE fallen from 290s to 240s in 2 trading days? Something to do with the rate hike?
DAN: $TREE -- LendingTree trades pretty thin. Currenttly, just 112,000 shares today. IF...IF...this stock was more liquid, it would be a stock I would try to short, with a stop just above $300. The pattern is just what you want to find. But because the stock is so thin, shorting it here is quite risky. I'm just pointing out the pattern. You want to look for broken stocks that make UNsuccessful attempts to get back on track.
Gary: ...
$TREE – this snapback has run its course. $40+ move.
$PRTA – 40% move on return to BBands.
Gary: ...
20. $TREE – still going? Yes...but use today's intraday low as stop reference.
21. $LMT – what's the exit strategy?
22. $AMZN – is this a C&H? Where's a good entry point?
23. $ATHM – Reversal after ear ...
Gary: ...
4. $TREE – rebound continues. Alert $265
5. $KEM – rangebound
6. $ATHM – earnings tomorrow. Ceiling is $100. Added to GSL at 72. Should be taking ½ off table.
7. $TRHC – earnings tomorrow. $7 profit since GSL add ...
sagsworth: @Dan at what level would you at you add to $NOC also nice call on $TREE
DAN: @sagsworth $NOC $TREE Thanks, sagsworth. I'd add to $NOC at $311.45.
traderbren: @wijimmy $MTCH - stay away....don't touch it! Dan was only recommending the bounce trade only if it could trade and remain & build upon its opening price. In this case, it didn't, so he would advocate staying away until the rubber band gets really stretched as it did in the case of $TREE.
wijimmy: @traderbren $MTCH $TREE Thanks... i missed the boat on the trade this morning and was watching it hit new lows for the day around 3pm
traderbren: @wijimmy $MTCH $TREE - keep setting alerts on the top-side as it works lower each day, and then, one of these days you will be "alerted" to $MTCH as it sets up for a bounce trade. That's when you move in and make some dough on the bounce! Good luck.
DAN: A lot of stocks in my account were negative this morning, but are now positive. And most of those stocks are the Chinese stocks I've been mentioning. $ATHM $BZUN $HTHT $WUBA. Also, $GDDY $AAPL are moving higher. Even LendingTree ($TREE) is up today. 8-)
jeffslm: @DAN $ATHM $BZUN $HTHT $WUBA $GDDY $AAPL $TREE - Hopefully TCEHY will follow
bnnybklyn: @Dan $ATHM $BZUN $HTHT $WUBA $GDDY $AAPL $TREE cmon Dan, today your timing was way off :)
DAN: $TREE -- Gang, The pattern we see in Lending Tree today is just the type of pattern I like to scan for. It took 4 days for the stock to fall more than 25% before it finally rebounded. It took some patience and restraint to just watch rather than p ...
DAN: $TREE -- somebody please tell me that you are in LendingTree.
RobPoz: @DAN $TREE Yes Dan, Thanks! I've been in since price over the VWAP on the 5 minute chart. Rob
DAN: @RobPoz $TREE Great! Glad you're making dough, RobPoz. It's working really well. No more sellers.
Wykeman: @DAN $TREE missed it. I work reg. Job tough to trade on cell phone. ;) Big gap though...think it goes to 280? Is it to late?
gwenzee: @DAN $TREE Did they leave the building with Elvis?
kprestonsharp: @DAN $TREE Also in $TREE! Looking good.
JBed: @DAN $TREE Do you think this is a one-day wonder or do you expect more upside? I missed the entry today. :-(
DAN: $TREE -- closing in on R2 ($254.60)
DAN: @Wykeman $TREE Hi Wykeman. Can't say whether it goes to $280. But I think $260 is likely...just by the way it's trading today. (Appreciate your regular job. You get paid even if you have bad days. In trading? Not so much.) ;-)
DAN: @kprestonsharp $TREE Great, kprestonsharp! Nice job. 8-)
DAN: @JBed $TREE I think it will move again tomorrow. This is the type of move that gets traders' attention after hours, and they'll probably be back for the stock tomorrow.
JBed: @DAN $TREE Thank you. Guess I need to wait and see if there is ever a pullback.
DAN: $TREE -- I'm reducing my position. Tight stops on the rest.
DAN: @JBed $TREE Yeah. Also...there will always be other trades like this, JBed. In this kind of market, I'm looking for more of these. It's where the money is.
issues: @DAN $TREE I don't like this chart. My mentor Dan says buy stocks in the upper right not the lower right, right? Not for me. Way too expensive and a terrible looking chart. I think this is the only bounce you will get from this tree that's been cut down.
DAN: @gwenzee $TREE LOL. No, some are still hanging with the King. Down in the jungle room. ;-)
DAN: @issues $TREE I agree with you, issues. TREE is ONLY for a trade. It was a really good long this morning. It gradually became my biggest position, with about 35% of my account size in the stock. I watched it closely, and kept multi-tiered trailing stops on it. Now, I just have a small position which I plan to liquidate in another day or 2 -- probably even tomorrow. I didn't want to overstay my welcome. But you are right. This is NOT the type of trade I typically cover. IT was just a good one for a DCB (dead cat bounce). Good discipline, issues. --Dan
flachut: @DAN $TREE I got in for a small position and rode it for a 6% gain. Didn't get a chance to watch the screen during the day to add to the position. But I'll take 6% and watch tomorrow with a tight stop. Might go up a little tomorrow. At 2:24 today Susquehana raised price target to 270 from 255. Thanks Dan!
DAN: @flachut $TREE Nice job, flachut. 6% in a day. Works for me! Didn't see the Susquehana post. Thanks for mentioning it. Have a great evening. 8-)
DAN: @RobPoz $TREE Got your email, Rob. Thank you.... Really appreciate you being here, my friend.
Gary: ...
4. $TREE – beautiful trade today. Very smooth. Waaaay oversold. Wait, wait, wait...dip a toe...a foot...pile in!
5. $ITA – Aerospace/Defense getting oversold. Watch for rebound.
6. $NOC – 200-day MA is support. $302.35 is intr ...
PRK: @Gary $MTCH $SPX $DJI $MDY $IWM $NDX $AAPL $MSFT $INTC $TREE $ITA $NOC $LMT $RTN $HII $HTHT $BZUN $WB $WUBA $ATHM $TRHC $STMP $HCLP $WMT #NOTES Here's hoping you're feeling better Gary!!!!
DAN: $TREE -- I'd say that this stock has reached a capitulation/climax low. After 3 days of serious puking, the bulls might be dipping a hoof in the stock. Watch for a move above $245.30, which is the morning's high. --Dan
bnnybklyn: @DAN $TREE good timing with this post !
DAN: @bnnybklyn $TREE Thanks. Not sure what the upside potential is, but the risk is very very obvious. A new low is your exit signal.
Junior1: @DAN $TREE Thinly traded... <250k/day
DAN: $TREE -- working. 8-)
JBed: @DAN $TREE I was looking to buy calls but the spreads are sooooo wide.
DAN: @JBed $TREE Waaaaay too wide. Only thing you would ever consider with options on a trade like this would be a covered call. (selling the June 250 call for $11.50, which drops the cost basis in the stock down to the mid-$130's). But I think it's usually a better idea to just buy the stock and keep it simple. Illiquid options are the devil's playground.
DAN: @DAN $TREE We have seen this pattern quite often. It will likely take a few days for the stock to truly establish a firm support level. Looking at Friday and today, the current support is at $242. I would not be keeping a stop TOOO tight on this. It's a thinly traded stock, which makes it susceptible to another shakeout. But to be clear -- this is a broken stock. To me, this isn't anything more than an oversold bounce trade.
DAN: $TREE -- printing new lows. This is a falling knife.
Gary: ...
12. $TREE -- On March 1st. "Don't hold this if it falls below $330." Now down more than 25%. Are you using stops...or are you using hope?
13. $IART – scan stock. Pure momentum now, and very very risky to buy without tight ...
puttz: $TREE Trading outside the fourth BB. What are the possibility of a trade in the morning?
Gary: ...
9. $TREE – careful here. Prior $330 support is now resistance on today's gap and crap. Don't be buying this!
10. $STMP Adding to GSL.
a. 62/61/73/71 EPS
b. 28/38/24/25 Revs
c. EPS rating 99
d. Growth Rate 43%
e. RS 92.
Requests ...
DAN: @EasyOut $WUBA $ATHM #Growth Current List: $CASA $YY $TREE $WB $PRLB $ATHM $GDI $BLD $PRAH $TRHC $PAYC $ALGN $OLLI $PYPL $WUBA $ANET
Gary: ...
4. $TREE - fairly illiquid. At top of BBand complex. Not where you want to be adding. Alert $385
5. $URBN - Low Risk Entry here...with stop below $234.30
6. $FIVE - Alert $70. Wait for breakout above $70
7. $UAA - pullback buy at the 50-day MA. ...
Slomo: $TREE Fidelity doesn't allow a stop on $TREE annoying in light of the low volume
issues: @Slomo $TREE switch to trade on AMTD - better executions/lower costs!
bsafriet: $ESIO $WUBA $BABA $PYPL $TREE $CAMP $IIVI $BOTZ
Opened new long positions in these today, with smaller than my normal starting size in the China ADR's due to my concern regarding potential actions by China in retaliation for Capt Chaos's ...
rachel: ...
4. $TREE – starting a breakout. Started position today.
5. $TRHC – starter position...but likely to churn between 36-40.
6. $BLD – sloppy. Hold this one with trailing stop.
7. $ALGN – alert at $280
8. $WB – might take ...
Gary: ...
11. $TREE - needs to be above 50-day MA for my parameters...but early buy here with stop below $330 is another possibility.
12. $WB - Supply at $140.
13. $ESNT - back down to entry price. Do not let this turn into a losing trade.
Requests:
14. $CRE ...
Gary: ...
7. $TREE - consolidating/resting here. Support at $330.
8. $PAYC -- new highs
9. $ANET -- still hanging...but appearing to be entering a resting, congesting phase.
10. $WB - good entry here.
11. $GDI - off the list.
12. $DOV - off the list.
VIDEO ...
Gary: ...
5. $TREE – holding up after 2/22 earnings. Back to 50-day moving average.
6. $SQ – earnings tomorrow. At resistance now.

7. $BLUE – squeezing. Don't be overweight here. Always manage your position sizes and avoid getting ...
cmaxwel1: @therealjpm $NKTR $GGG $OLLI $ROKU $TREE (Long $OLLI wait for it to come back down before you enter). Slow but does go lower and backup. Not a great buy point yet. Be patient.
therealjpm: Thinking of starting positions in $NKTR $GGG and $OLLI if it breaks $58.60. Also might be looking for a similar trade as $ROKU in $TREE. Let me know what you guys think. I'm new to this and they seem good to me but any feedback will be greatly appreciated. Thanks!
indigo1948: @therealjpm $NKTR $GGG $OLLI $ROKU $TREE I have a buy stop for $GGG at $45.50. I would wait to see $OLLI and $NKTR retrace somewhat nearer the 59 DMA.
Gary: ...
6. $TREE – earnings 2/22.
7. $YY – solid, high volume move off 50-day moving average today. Stop below $110.
8. $PRLB – seeing support at $105 (50-day MA).
9. $WB -- up 37%. Would still be holding it. Needs to establish the next ...
Gary: ...
$TREE – Earnings 2/22...but adding to GSL. Support at $330. Buying before earnings is speculative.
$PRLB – entry on 11/16. Up 25% since then. Consider some here at 50-day MA with stop below $100. Needs to consolidate at this level, might ...
Gary: ...
14. $TREE - Good entry with stop below todays low?
15. $THO -Questions: Would you buy THO here? And WGO? Have they flushed out the weak hands? They're flushing out everybody! Don't buy these…and a good stop level should have you out befo ...
DrScience: $TREE continuing out of a Volatility Squeeze to new 52-week high. Stock is up 150% this year, and as more Millennials enter the housing market, the stock should continue apace. As long as interest rates remain in a holding pattern, Analysts expectations of 42% earnings growth next year over this year's forecasted earnings should be realized, but a cross word from Ms. Doubtfire might signal a short- to intermediate-term top. On the weekly chart, the stock has been on an exponential growth trajectory since the 8-year bull market began.
MtChet: $TREE - Blew away earnings - up 11%+ today
bsafriet: @Aragorn $BEAT $NLNK $SBUX $ANET $AEIS $VEEV $BABA $TREE $ESNT I give up - what does BTFD stand for? Lost me here. Txs for your insights. $ANET was the subject of a Barron's article in the current issue. More room to run.
Forexpro: @bsafriet $BEAT $NLNK $SBUX $ANET $AEIS $VEEV $BABA $TREE $ESNT Hey, Bsafriet, Yeah, lots of acronyms in this business. The one you're referring to stands for "Buy the Freaking (or whatever) Dip". Generally heard at pauses during strong uptrends. :) Hope you're doing well; all the best!
Aragorn: $BEAT inside week and up after a bounce off the 21ema this si also a BTFD stock $NLNK continues to work one day rev strat Friday hammer up today for rev strat 2 bar pattern $SBUX at a horizontal support line I have but this looks like it wants lower wait unti 53 area to test the bottom of a descending channel $ANET IBD stock inside inside day and up up 2.67% today $AEIS - stay long wish I had more $VEEV inside week and up also $BABA went inside week and up rev strat day triggers the week $TREE rev strat week up this is going higher $ESNT IBD stock inside day and up this is going higher
bsafriet: $AAOI $OLED $TREE Have exited all my longs and option positions. Profits will pay for my SMM membership for several years. $TREE was a strategy session pick. Got rough prior to earnings but I held on, stop was never hit (3xATR). Txs $DAN!
bsafriet: $BEAT $COR $GKOS $OLED $LITE $HMY $OCLR $NVDA $SINA $TREE
Stops took me out of $COR and $NVDA today, re-entered small position in $NVDA just to keep ":an iron in the fire". Established new positions in $BEAT, $LITE, $HMY, $OCLR, $OLED (ho ...
StockMarketMentor: A Price Alert has been triggered for $TREE LendingTree Inc.. Click here to view associated video clip: http://stockmarketmentor.com/stockanalysis.html?ticker=TREE&clip=81162
StockMarketMentor: A Price Alert has been triggered for $TREE LendingTree Inc.. Click here to view associated video clip: http://stockmarketmentor.com/stockanalysis.html?ticker=TREE&clip=81162
DrScience: $TREE A note from Benzinga:

As shares of online lending marketplace stock Lendingtree Inc (NASDAQ: TREE) have climbed 220 percent in the past three years, the number of traders betting against the stock has exploded 2,300 percent. Ironically. all ...
ag1: @DrScience $TREE Just an observation: I notice that the back end of the 20dma has a bump that that will fall off over the next 7 trading days. If the range remains tight then the VS will tighten another (2 or 3)% which I think will make a up or down Bounce more likely. It also seems choppy (~60% trading range) to me which might make for a wild ride (E-Ticket) up or down. Interestingly Fidelity shows ~25% shorts with 20 days to cover. I think your last line is right on the money, Caution! BTW 24.3 P/E with a PEG of 28.59 does not seem like a cheap stock.
DrScience: Hovering at the 200 DMA: $STMP $TREE $EXLS $PFNX the weekly charts say earnings reports over the next two weeks could be a make or break proposition. $FIZZ is stronger looking, but still dealing with the short-seller report fallout. December earnings still a long way off.
MtChet: $TREE - coming out of a nice 'W' pattern on the 50 day.
StockMarketMentor: A Price Alert has been triggered for $TREE LendingTree Inc (New). Click here to view associated video clip: http://stockmarketmentor.com/stockanalysis.html?ticker=TREE&clip=68476
Ajax4Hire: @Bridget $PAY I agree, exit #VS(Volatility Squeeze) but $PAY options interest is tepid. I am putting a toe in to gauge the temperature. Suspect this will follow $TREE.
DrScience: $TREE consolidation at the 200 DMA now support. Stock moving above $100.
DAN: @DrScience $TREE Breaking out. Low-volume stock. Always want to be cautious on those...but nice move out of a squeeze.
DrScience: @DAN $TREE Yessir! With a 2 beta, this one can be a year-maker or an account-breaker. Online home mortgages baffle me. Still... nice to have a piece of a lending company that has no debt! :)
Bridget: $TREE finally moving. I've been waiting on this for while. Good entry point with the 200DMA as your stop
Bridget: $TREE is holding the gap and now moving higher
traderbren: $TREE - noticed the huge pop. Missed it as it would have made a great short at the open. NP
DrScience: $TREE Pre-announced some of their 4Q-2015 numbers and guidance for 2016. FY2015 revenue will be about 2% higher than previously stated, and 27% higher in FY 2016, in line with expectations. This just goes to show that when you tell Needham Conference ...
judysteiner: $TREE
traderbren: $TREE - acting well in this tape!
Bridget: $TREE talk about bearish engulfing candle! Wow!
traderbren: @Bridget $TREE - crazy! Could make a nice scalp trade off the bottom if we see some buying come in.
traderbren: $TREE - whoa, it got nailed! Found this article on Yahoo Finance: http://finance.yahoo.com/news/exclusive-lendingtree-ceo-bullish-company-201755839.html
judysteiner: $TREE possible bottom after yesterdays hammar candle..looking it to test the 8 day and bounce off or further breakout
DrScience: ...
$RGR, $RNG, $RVNC, $SKX, $STMP, $TREE, $TYL, $W

freeno: $TREE - three day rule plus upgrade.
Aragorn: $TREE a 3 day pullback to a rising 8ema forming an inside day signal for tomorrow nice chart pattern
janner0814: I just realized that there is a interface of my "overlooked 150/125s" and your list: $EA $TSS. How did you arrive at your list? IMO that adds "credence" to these two, I did my scans without much notice to your list until now. Nice list BTW. *************referenced note********************* @hazelb41 (11:29 PM 8/17): "#LURK-List Nominations: $TREE, $AHS, $MDLZ, $STZ, $EA, $UA, $BYD, $ADPT, $GPN, $TSS, $USCR, $AMED, $K, $MKC, $ELNK, $QLIK"
hazelb41: #LURK-List Nominations: $TREE, $AHS, $MDLZ, $STZ, $EA, $UA, $BYD, $ADPT, $GPN, $TSS, $USCR, $AMED, $K, $MKC, $ELNK, $QLIK
GreenGhost: $TREE out at 117 thank you Mr. Janner; wow! Think stock was up 40% today at one point; never saw that coming. Options too thin for me to sell calls especially spread which I'd need to cover margin and undefined risk no naked calls here..
janner0814: @GreenGhost Congrats!!!! The only thing about $TREE, no options. However, good entries helps. This could be a longer swing. Keep an eye also on $FIX! :-)
janner0814: @ginny If the action doesn't panic one out, the stock action will eventually wear one out. Been there too often. NP $AAPL. REITS are happening. I'm looking also at $TREE (lending tree); no options. :(
ginny: @janner0814 $TREE thanks for the ticker. That's a new one on me.
Visit the Trading Forum to join in the discussion.
| | |
| --- | --- |
| Stock Price | $USD 208.22 |
| Change | 4.48% |
| Volume | 250,122 |
Tree.com, Inc. through its subsidiaries, operates a lending business and a real estate business.
Request Video of TREE
Already a member?
Sign in here.
Earnings
October 25th, 2018 - 2018 Q3 Earnings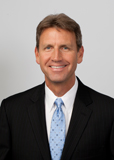 Dan Fitzpatrick
Stock Market Mentor gives you EVERYTHING you need to succeed in the market; all in one place. How easy is that? Dan Fitzpatrick and his elite community of traders share trading ideas, strategies and much more. Dan Fitzpatrick--a world class Technical Analyst, trading coach and regular CNBC contributor--gives you access to all of this with a 14 day FREE membership. Get started TODAY and start trading better TOMORROW with the following premium content:
Nightly video Strategy Sessions with a game plan for tomorrow
Got a stock you want Dan to look at? Just ask.
Patent pending video alerts instantly delivered to you when one of Dan's trading signals is triggered. This is not your typical price alert. This is a short video explaining the action you need to take to make money. No more "Woulda, coulda, shoulda"
Access to over 58,600 stock analysis videos
Access an ever expanding library (58,600) of educational videos that will save you time and make you money
Join a team of friends and traders that have one thing in common; a burning desire to succeed.

Become a Member Today!
Gain immediate access to all our exclusive articles, features, how-to's, discussion group and much more...
Satisfaction Guaranteed!
Your Stock Market Mentor membership comes with a 14 day, no questions asked, 100% money back guarantee!