Tronox Holdings plc (UK) (NYSE:TROX)
Bands Volume 200 SMA 50 SMA 20 SMA Videos Alerts Articles Events

bRobert: $CC $KRO . $HUN . $TROX . It is just paint.......titanium and get $SHW . $480 . mm target . LONG
bRobert: $TROX . $13 . MMT .
barajelda: @bRobert $TROX wht is mmt?
Spotdog: @barajelda $TROX I believe that it has to do with a minimum target price
bRobert: @barajelda $TROX . Measured Move Target based on my amateur interpretation / technical analysis of the stock chart.
bRobert: $SHW $PPG $KRO $TROX . $HUN This paints a pretty picture. As the commercial say "Get $SHW" . $480 . mm target
bRobert: $KRO . Titanium paints. Nice 4.7% dividend . Bullish price action $TROX works also
bRobert: $CC Look for pb/bounces Titanium paints + $KRO $TROX others
Craig Reynolds: $TROX on my watch list. Any one else focused on this company? This chemical company is getting great news out of EU.
peppercorn: @Aragorn thanks for these #InsideMonths to consider and track for FEB 2018 - $ADXS $AGCO $AGX $ALNY $ALRM $APT $ATAI $AVAV $BCOV $BLUE $BMRN $CALA $CGNX $CLX $CRTO $DBA $DBD $EFOI $EQT $EYES $GBTC $GLUU $GNC $HQY $IBP $INVE $JJC $KMG $KSU $LAKE $LL $MBI $MDC $MEI $MMC $NTES $OAS $ONCE $ONVO $PAY $PCG $PRTA $PTLA $QRVO $SAIC $SDRL $SFUN $SNAP $SPWR $SWKS $T $TELL $TGI $TRIL $TROV $TROX $USCR $WATT $XOMA $XONE
GOOSE: SOME TRADES: $TROX BTO STOCK @20.39 Was early, and an add to. $EWZ STO 12/22/17 37.0 PUTS $EWZ STO 12/22/17 41.0 CALLS , Got .78 for the spread.
Motorman: $TROX might have put in a bottom for a trade
GOOSE: A TRADE: @Mototman's mention. Thanks. $TROX BTO STOCK @19.51 Only news I found, was the Gov't is against them merging with another, but similar company. I like the industry, chemicals, so I bought a starter. Will add if, or when called for, 5% stop loss.
bRobert: $KRO . $TROX . $HUN nh. TROX tight . HUN bounce. Titanium paints
bRobert: $KRO . $TROX . $USCR Squeezing.
bRobert: $TROX squeeze. Earnings tomorrow
bRobert: $KRO $TROX $HUN Birds of a feather . HUN flag /retest weekly breakout.
bRobert: $FND $CC $LIT $TROX FND bounce off support. CC breakout continues LIT and component chem perky ALB FMC TROX nh
bRobert: $TROX . $KRO Holding stocks. walking up. trailing stops raised
phgruver: @bRobert $TROX $KRO I haven't owned $KRO since they went through $25 on the way down (It was the first Gulf War, I think.)
bRobert: $KRO $TROX $HUN . Similar gene pool. SHW another relative. ALL WORKiNG
bRobert: $CC $TROX $KRO Printing nh's daily,. TROX targets $ 29 then $38 .(long term). Not in a straight line. results may vary. CC near target 1 $56 Target 2 $63+
bRobert: $TROX breakout continues. LT target $38. Short term . 28 - 29
bwcarnation1: $TROX nh ihs starting back in april. broke out then pb to test 50d and higher since.
bwcarnation1: $TROX new hi. Priced 2nd-ary at 22 on higher amt yet stock went up on inc vol.
bRobert: @bwcarnation1 $TROX Long calls
justinp: @bwcarnation1 $TROX 10m volume spike on 10/5 as well.
bRobert: $TROX Move was on massive volume. Not you, me, mom and pop
tjv821: @bRobert $TROX man I was so smart when I jumped out at the peek mid sept but forgot to bk in :(
bRobert: $TROX $LII TROX cousin of KRO. Weekly breakout / retest and go LII moving higher
bwcarnation1: $TROX opened lower than close and then nice reversal on tag of 50d on very strong vol almost 2X vol. long from yesterday.
bRobert: @bwcarnation1 $TROX Healthy retest of weekly breakout. Nice bounce Friday off 50d. First cousin of KRO.
bRobert: $KRO $TROX weekly breakout . TROX good entry . Should follow KRO. Nice weekly breakout retest/bounce from breakout area.
DAN: @bRobert $KRO $TROX KRO has some great momentum...though not too steep at all. Pretty good uptrend. TROX is rebounding off $21. Pullback was a little steep and it sure could use some consolidation...but the current low is Friday's intraday low.
bRobert: @DAN $KRO $TROX Agreed. I own both. Weekly chart TROX has already broken out. Pullback gift with stop fri low to add.
tjv821: $trox $entg $ichr all having issues today
woodman: @tjv821 $trox $entg $ichr As to $ICHR (which I have) and $ENTG (no position), it's a correction day for the semiconductor related stocks (incl. equipment and materials), across the board. See, e.g., $SOXX $SMH.
bRobert: $KRO $TROX . nh
bRobert: $KRO $TROX nh 's
justinp: $cc $trox These chemicals having a good day.
woodman: @justinp $cc $trox - I was looking at #specialtychemicals earlier in the week. $KRA and $OEC stood out to me at that time.
justinp: @woodman $cc $trox $KRA $OEC #specialtychemicals An interesting hunting ground for sure. Also $OMN, possibly trying to break out of a messy squeeze if you squint enough - wouldn't mind seeing it above $10.00
woodman: @justinp $cc $trox $KRA $OEC $OMN #specialtychemicals - Several could be gearing up: $KRO $FOE $CBT $KMG $OLN
justinp: $TROX A chem stock appearing to have found a base for now.
tejas7: @justinp $TROX Started at 14.33, stop 13.20.
tjv821: $trox getting whacked
tjv821: $trox still trying to figure this one out
tjv821: $trox having a hard time with gravity
woodman: @tjv821 $trox - same with $CC. :-(
tjv821: $trox and $imgn holding up well
tjv821: $mdxg $imgn $trox working
tjv821: $trox down a ton $hiiq up a ton
tjv821: $trox anyone else in this earnings didn't look to bad but over 4 million shares sold today about 3x normal volume
woodman: @vfr777 $ASIX - it's flirting with that 27.77 level (3/31 intraday high / resistance level). If it can get through that level, I'd think it's a buy. I don't have any. I have $CC (reports today, ugh!) and $TROX (reports 5/3 amc) in the #specialtychemicals and #chemicals space. But $TROX hasn't done much since I bought it, and there are a good number of nicely acting stocks in these spaces.
tjv821: $trox is looking strong
coldevinc: @tjv821 $trox what is this company? Can find no real info>
tjv821: @coldevinc $trox specially chemicals dealing with titanium and slag in a couple other things
woodman: $TROX - I bought some today as a swing trade prior to earnings on 5/3.
tjv821: $trox getting hit hard today
vfr777: @woodman $TROX bought yesterday. moving above upper BB
woodman: #Chemicals / #SpecialtyChemicals having another nice day. I'm long $TROX and $CC. I like the potential in $ASIX but gave up on it. Still watching it though.
vfr777: @woodman $TROX $CC $ASIX #Chemicals #SpecialtyChemicals Thanks Woodman. I bought $TROX yesterday.
tradeforfamily: @vfr777 $TROX $CC $ASIX #Chemicals #SpecialtyChemicals I am long $CC and was in $ASIX, which looks like coming back.
Motorman: @woodman $TROX $CC $ASIX #Chemicals #SpecialtyChemicals Where do you think is a gud place to start, now or above 19.49?
gwenzee: @woodman $TROX $CC $ASIX #Chemicals #SpecialtyChemicals $MYRG took a position this morning. Nice looking chart. Consolidated for about 3 1/2 months, gapped up, came down to fill the gap and now rising.
woodman: @Motorman $TROX $CC $ASIX #Chemicals #SpecialtyChemicals - I'm not understanding the significance of $19.45 as a trigger to buy. As for buying now, that's tough to say. It's late. I bought yesterday which wasn't exactly early but it was that $17.37 (3/20 intraday high) level getting taken out that moved me to buy. Rhrn, you have to think that there will be resistance at $19.99 (2/22 intraday high), call it $20 even. So the reward here is about half of what it was yesterday at the trigger level I mentioned. Inversely, the risk is now higher. My gut says it moves higher from here even it not for the rest of the day or tomorrow, but my gut certainly can be wrong.
spmeyers: @DAN $TROX -- is this a case where we'd want to back off the 3-day rule? it's breaking the bollinger band, volume rising, MACD crossover; thanks
issues: @woodman $TROX $CC $ASIX #Chemicals #SpecialtyChemicals I like $KRO also!
Motorman: @woodman $TROX Thanks for input, much appreciated
woodman: @Aragorn $CC - one of my two chemicals stocks. Also in $TROX.
DAN: @woodman $CC $TROX Really nice breakout, woodman. $$ 8-)
woodman: $TROX phase 3 move underway.
Aragorn: $TROX just sold it 19.60 monster day all day Inside day and up
champ: @Aragorn $TROX .....Yes after earnings....on the open it bounced to $18.80.....then fell back.....good trade.
Aragorn: @champ $TROX thx
issues: @Aragorn $TROX How in the world did you find this stock TROX? Never heard of it before...
Aragorn: @issues $TROX I am constantly on the search fro stocks that move. Ask Champ I am sure his news service called it out.
1993dean: Dan any opinion on $TROX thank you
Gary: ...
10. $TROX – Chemical products. Contracting sales. No earnings…but holding at $10. This is a "technical trade."

VIDEO THREE: STOCK WATCH:
1. $AMBR – cloud industry. High volume move. Good follow through…but ...
tradeforfamily: $TROX A specialty chemical/basic material company broke out from a two and half month consolidation. Started a small position. Earnings came out already and beat. Good luck.
woodman: @Allegria $OLN Same situation with this stock (and my other chemicals/specialty chemicals) stocks. I'm up 36% in OLN. Not sure what I'm going to do with it yet before earnings. In this space, I also have $CC, $SZYM and $TROX, which report on 5/2, 5/4 and 5/4, respectively. All have had great runs, like OLN. So, next week will be decision time on these nice performers.
woodman: #SpecialtyChemicals and #Chemicals continue to work well. I'm long $CC $OLN $TROX $SZYM. (Fyi, CC and OLN report 5/2; TROX and SZYM report 5/4.)
Spotdog: @woodman $CC $OLN $TROX $SZYM #SpecialtyChemicals #Chemicals You could add $LYB and $PPG and $EMN
woodman: @Spotdog $CC $OLN $TROX $SZYM $LYB $PPG $EMN #SpecialtyChemicals #Chemicals My list of the most interesting ones changes each time I take a fresh look at these two sectors. But the main point is that the sectors as a whole have been, and continue to be, doing well. So, it's really just a matter of picking one or more and letting them work for you. I suppose one might want to flip into and out of one or more as they reach their earnings or as they get too extended, picking up something else that isn't reporting or has already reported or has already pulled back and readying for the next swing up.. But, again, being in the sector is the key. The choices are many.
Trixie: @woodman $CC $OLN $TROX $SZYM $LYB $PPG $EMN #SpecialtyChemicals #Chemicals $CHT volume looks stinkerish.. But the pattern looks nice.. :S
woodman: #Chemicals stocks that are working well (as distinguished from the also nicely-performing #SpecialtyChemicals stocks I've provided in the recent and more distant past): $TROX $RYAM $SQM $HUN $FMC $EMN $AXLL $APD $MTX $UNVR $ASH $DOW (FD - of these, I am long only TROX.)
Paddleboard: ...
$AAPL $ABUS $ACAD $ADRO $ADXS $AEGR $AEM $AIG $ALE $AMBA $APC $APOL $ASH $AU $BDSI $BG $BHI $BHL $BIN $BITI $BMY $BRCD $BYD $CASY $CAT $CBRL $CL $CLF $CLNE $CMI $CNP $CNQ $COG $COP $CORE $CRM $CRUS $CSCO $DANG $DDD $DJ-30 $DLTR $DO $DPLO $EBIX $EBS ...
mradams0621: #gapers gap up Price %Change $GBIM Globeimm... 3.50 41.13% $ANF Abercrom... 24.37 25.04% $ANW Aegean M... 8.66 20.45% $CLDX Celldex ... 16.19 11.58% $YELP Yelp Inc... 31.21 11.23% $ROST Ross Sto... 50.84 10.04% $LMAT Lemaitre... 15.77 9.59% $CRHM Crhm 2.93 9.33% $COKE Coca-col... 188.63 9.05% $HZNP Horizon ... 20.28 7.76% gap down $APTO Aptose B... 2.51 -52.73% $NMBL Nimble S... 10.05 -50.71% $TROX Tronox I... 4.62 -16.15% $PSTG Pure Sto... 14.74 -15.29% $PNRG Primeene... 53.59 -12.86% $HERO Hercules... 4.05 -12.15% $MSB Mesabi T... 6.11 -11.06% $JNUG Direxion... 30.18 -10.10% $AAMC American... 12.00 -8.75% $SNPS Synopsys... 48.23 -8.17%
1winkie: Top Earnings Wed 11/4 After the Bell: $NLY $NOG $PE $PEIX $PHH $PRU $QCOM $RGR $RIG $RJET $SQNM $SUN $SXL $TROX $WFM $WPX $XNPT $XPO
SierraJW: $TROX Chemicals - price Up 31% today, on higher than av. volume. Anyone know why? (they announced raising prices, but something else must be going on!)
moneyHoHo: $TROX threatening 50 break out.
moneyHoHo: $TROX - watchiing to see which way it breaks. I rode it up from the May lows and sold at the 50day. Now it's peeking above the triangle. See if it confirms previous resistance.
moneyHoHo: $TROX - Mentioned this a couple times recently. Strong again today
moneyHoHo: $TROX - Up through the triangle
snmtraders: APc @marieee - I like $APC, and own a starter position; but, I really like $TROX -- looks like a low risk buying opportunity here, trading in a nice #squeeze just along the 20 day ema.
Stormy: $TROX Chemical co with 1.05 eps cominig out of a #squeeze. @Tim seymore called it last night on fast money. Bad earniings 11/12 and it cratered. Taking a small starter at 19.24. Think it's done going down or it may just be starting phase two. Maybe this will finally be a good entry since I;ve missed most of this last mkt move. Also adding to $HK a Steven Wiess pick. It is just gently moving up. started at 5.93, added at 6.51 and now a third tranch at 7.30 with stp at 6.81. Stormy
southern: $TROX I started a little $TROX right here...I think it has a ways to go http://tinyurl.com/bwh237r
scgaryinv: $TROX I found one actually going up steady too. No position either
jojo1480: EMN- @Icllarkc, never know. Most of the time the acquirer takes a hit. I read before the market opened that it would be accretive, due to SOA loss tax provisions, etc. I didn' t want to be a pig since my position was to large for comfort. I still have 40% left and will let those run, if $EMN pulls back will add. I have been banging the table re Chemical since Nov2011, take a look @few samples $LYB OLN $DD ARG $APD KRA $TROX KRO $ROC FMC & FMC. BEAM- in a prolong Vsqueeze since the spin off from $FBHS (new symbol for Fortune Brands), resolution up/down (?) find out soon enough. No position FBHS- chart looks much better, might be a housing play. No Position.
Aiko: ...
$TROX
$VPFG
$WAB
BRRAY
$CEVA
$CHMT
$CHDN
$CFX
$EGBN
$EL
FMAO
$FELE
$GNC
$ICFI
$KEX
MRT
$NC
$NFBK
$ORB
$POOL
$RRC
$SBNY
$STBZ
$SSYS
$SWS
TLSYY
$VECO
$WTS

Zacks5 New
$BSBR
$SNP
$CFI
$EXAC
$H ...
Visit the Trading Forum to join in the discussion.
| | |
| --- | --- |
| Stock Price | $USD 10.88 |
| Change | 1.12% |
| Volume | 765,325 |
Tronox Ltd produces and sells titanium- bearing mineral sands and titanium dioxide pigment. It has two reportable operating segments, Mineral Sands and Pigment. Its corporate activities include electrolytic manufacturing and marketing operations.
Request Video of TROX
Already a member?
Sign in here.
Earnings
July 31st, 2019 - 2019 Q2 Earnings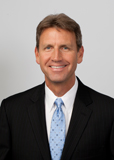 Dan Fitzpatrick
Stock Market Mentor gives you EVERYTHING you need to succeed in the market; all in one place. How easy is that? Dan Fitzpatrick and his elite community of traders share trading ideas, strategies and much more. Dan Fitzpatrick--a world class Technical Analyst, trading coach and regular CNBC contributor--gives you access to all of this with a 14 day FREE membership. Get started TODAY and start trading better TOMORROW with the following premium content:
Nightly video Strategy Sessions with a game plan for tomorrow
Got a stock you want Dan to look at? Just ask.
Patent pending video alerts instantly delivered to you when one of Dan's trading signals is triggered. This is not your typical price alert. This is a short video explaining the action you need to take to make money. No more "Woulda, coulda, shoulda"
Access to over 62,500 stock analysis videos
Access an ever expanding library (62,500) of educational videos that will save you time and make you money
Join a team of friends and traders that have one thing in common; a burning desire to succeed.

Become a Member Today!
Gain immediate access to all our exclusive articles, features, how-to's, discussion group and much more...
Satisfaction Guaranteed!
Your Stock Market Mentor membership comes with a 14 day, no questions asked, 100% money back guarantee!