VelocityShares 3X Long Natural Gas ETN linked to the S&P GSCI Natural Gas Index Excess Return (:UGAZ)
Bands Volume 200 SMA 50 SMA 20 SMA Videos Alerts Articles Events

Margi1983: $UGAZ Up 5% premarket. Came close to the 1/3/19 low of 36.61 yesterday. Good bounce trade off this test. Long at 40.97
CraigReynolds: @Margi1983 $UGAZ Should I or shouldn't I Be careful. Fed Nat Gas Inventories at 10:30 AM.
indigo1948: @CraigReynolds $UGAZ - I cannot speak to $UGAZ- no position - but when I traded futures Nat. Gas was one wild ride when inventories came out. It was not unusual to see big spikes in either direction the second the inventories were released. I do not know how this will affect $UGAZ but best of luck.
CraigReynolds: @indigo1948 $UGAZ Just watching, will move one way or another (Is a 3X mover) Just wanted to let folks know the news at 10:30. Measure risk with a 3X.
Margi1983: @CraigReynolds $UGAZ Thanks everyone about the nat gas inventories. Just sold 1/2 premarket for a nice gain.I have a tight stop on remaining position with a 5% profit. Might sell before the 10:30 news.
CraigReynolds: @Margi1983 $UGAZ Great trade. Will be interesting what happens shortly. Will be watching
PJMR11: $UGAZ ?
bRobert: $UGAZ $UNG . . If green candle. Double bottom with bullish RSI divergences. Trade with stop below. yesterday's . low
bRobert: $DGAZ . bumping against 50d . above . Failed here before . Expecting the expected. Would create h&s top. Long $UGAZ with stop.
issues: @bRobert $UGAZ $UNG Rob! Thanks once again. I prefer UNG's chart. Bought 1/2 position on your note. Thanks buddy!
gmj: @champ $UGAZ back in this morning tight stop yesterday's low
spmeyers: Low risk entry for gas long; $UNG tagged 200-day and filled the gap; starter in $UGAZ
champ: $UGAZ...moving-up a little now...turned 10-minutes ago....will this bounce continue..?.
stairm01: @champ $UGAZ Thanks again Champ. In at $48.84 for a trade.
champ: @stairm01 $UGAZ --- #Spec-trade...really too early for any Thanks....good luck ...on this Hope-trade....I hope it works. So far this is up about $2, off of LOD.
CraigReynolds: @champ $SSO $FDN $KWEB $DJI $SQ $UGAZ $LABU $LABD #Day-17-and-week-4 #guess #little #Swing-Market-Bull #Momentum #DGAZ If you wouldn't mind for my education. what kind of mental stop do you put on a trade you enter but goes down, not doing what you wanted? Understand you re-enter maybe if it then goes according.
champ: ...
As always, I believe that it is a stock pickers market but the problem is, there are a lot of stocks in the markets. As everyone knows ...I have been posting the # of days that the markets have turned, it helps me to understand.... that t ...
champ: @CraigReynolds $SSO $FDN $KWEB $DJI $SQ $UGAZ $LABU $LABD #Day-17--- Because lately... I have only been day-trading and I'm also... only a short term swing trader.....meaning I might sell a swing trade on the open, or at anytime... if it turns on me. ...
champ: @CraigReynolds $SSO $FDN $KWEB $DJI $SQ $UGAZ $LABU $LABD #Day-17--- I have #News-Alerts and I also use #Trailing-Stops on entries certain market conditions ---- I should also point out...that I'm also holding many positions in the energy sector...o ...
champ: $UGAZ --- For all #Gamblers...this turned off of LOD ...13 minutes ago...did you miss it.
bRobert: @champ $UGAZ #Gamblers In $ERX
champ: OUT....$UGAZ...Timing can work...but only for those who stay focused. All the work is done mostly at night...all target lists are ready for the open...with the entry $$$ amounts...you just watch...and wait. Need to be ready daily for the open...it makes... it easier... but it is never easy. Still watching everything very closely now....while I post. All targets are very larger on my screens....and I have news alerts...going off..$URI is dropping a little off of HOD...I'm watching everything....$BAC is HOD...#Day-3 and $C is Day-5.
Robert1965: @champ $UGAZ $URI $BAC $C #Day-3 Looking at $UGAZ what was timing on entry, saw the top and the turn how did you determine when to buy.
champ: $UGAZ....new entry...about 30 minutes ago......really moving now....but will it hold or continue..?
bRobert: @champ $UGAZ Big flag. Leaning bullish . resolution
petros06: @bRobert $UGAZ got a target price?
champ: @petros06 $UGAZ ---- On the turn that I posted....see the chart....moving fast ...for now.
champ: $UGAZ---OUT....took the $$$'s.
CraigReynolds: @champ $UGAZ Thank you for gift. Got in when post came and out for a very nice dinner at a good restaurant.
petros06: @CraigReynolds $UGAZ I second this thank you
gmj: @petros06 $UGAZ I'm back in this morning with a 4% Trailing stop loss for a profit. If this runs above 65 I might add more or take profits by the end of the day.
petros06: @gmj $UGAZ nicely done
Robert1965: @champ $UGAZ Nice where did you decide to exit before it hit 57.+ or after the high 57.74 in that time frame then the drop, didn't buy had to get ready a test at the hospital
bRobert: @petros06 $UGAZ NO. This is more about being on the right side at the right time to scalp some $$$ on a volatile 3x ETF. The easy trade was in November Squeeze breakout ./short squeeze $DGAZ . Watching a h&s top develop on daily with right shoulder reconstruction . Also phase 3 on the WEEKLY . Boding well for $UGAZ . longer term . We will see. Ultimately the price of Nat gas should rise with increasing exports and improved pipeline infra structure, The spread between US and international prices is huge. China just signed a huge long term contract with $LNG .
Robert1965: @champ $UGAZ Thanks for your post saw your post too late
gmj: @Robert1965 $UGAZ stopped OUT for a nice gain at 56.85
Robert1965: $UGAZ turned down to VAMA 15 min $57.16 will it bounce or fall
champ: @Robert1965 $UGAZ --- Hard to really know...it started zig-zagging really fast....traders are at work...I had 2-nice trades but I'm out for now....this trade is over-with for me today.
bRobert: $UGAZ Small position. Another good zig in the making
Robert1965: @bRobert $UGAZ did you add or just hold a partial postion
bRobert: @champ $DGAZ Took my profit in $UGAZ Watching now
bRobert: $UGAZ Breakaway Gap still not filled. Flag. Wants to go higher. Small entry off the low. Rinse repeat trade working out
Macdoo42: @bRobert $UGAZ $XLE any thoughts of starting a small position here? FYI, made a small profit on $UNH. Thanks
bRobert: @Macdoo42 $UGAZ $XLE $UNH $XLE flag just below 50d. You can take a SMALL entry with a stop below flag 2-3 % Add with flag trigger. OR just wait for a flag trigger (breakout above the flag) Enter in scales as thesis is confirmed. Add on pullback/bounces $UGAZ High volatility high risk . Not for everyone like many other 2X 3x ETF eg $LABU $TVIX High maintenance trade.
Robert1965: @bRobert $UGAZ are you still in with your buy today
bRobert: @Robert1965 $UGAZ Small piece.
bRobert: $UGAZ (phase 3 $DGAZ) Partial position rolled . Island reversal. Will add with further confirmation
Robert1965: @bRobert $UGAZ $DGAZ where are you looking to add PM up to 66
audrina0904: $UGAZ - Took the long yesterday @bRobert, very small position, but its worked out nicely. In your opinion, more room to run? Or take my profits and run?
bRobert: @audrina0904 $UGAZ Raise trailing stop above break even and or take partial profits . Look at the $DGAZ upside down. This is a phase 3 move from a volatility squeeze. It can go farther than you think
gmj: @audrina0904 $UGAZ I watch the $UNG as a tel currently up 4%; my pos in $UGAZIs up 10% and I set. Trailing stop of 4% and will let it run until I see some volume change in either direction. It's be a good trade for me.
Robert1965: $UGAZ anyone buying on the dip
bRobert: @Robert1965 $UGAZ Not yet
Robert1965: @bRobert $UGAZ where are you looking at to buy me 59.5
gmj: @Robert1965 $UGAZ stopped out at 61.56 for about a 9% gain ... will wait and watch before back in.
champ: @bRobert $UGAZ --- On this ETF, you have to be a weather person and also guess about how high the price of n-gas is going to go...and you also need to be aware about the news about inventory...but what you really have to know about is....what the n-gas traders our #saying...because they are in control of the daily market swings, on the price of n-gas...not any of us in the forum. The #professional-energy-traders, that trade n-gas...are in control of the price of n-gas...and that effects all of these type of ETS's. Now that this ETF has bounced around 60%, all entries are late but traders can get lucky, if they guess correctly, on entry timing. In the last 5-days this ETF has bounced 41% ...and was even 12% higher.
spmeyers: @Robert1965 $UGAZ they say very cold weather is coming to the East/Northeast; last fall gas soared on cold weather but the supply was tight back then; anyway, I did buy a bit
bRobert: $UGAZ not filling breakaway gap. Looking for bounce tomorrow. Following
bRobert: $DGAZ phase 3. Long $UGAZ
bRobert: $UGAZ Watching for a turn . Today , tomorrow
audrina0904: @bRobert $UGAZ - I have never traded commodities or any of their vehicles...what is the thesis here? Cold weather? Technicals? Something else?
bRobert: @audrina0904 $UGAZ No thesis for me. Technicals. Same with $GLD $USO and most commodities . They trade in a very technical manner. News flow moves them but traders guided by the technicals.. Commodities take the escalator up and the elevator down.
audrina0904: @bRobert $UGAZ $GLD $USO - Good info, thanks
champ: $UGAZ...cold weather stock, was up over 50% in 2-days.....great trading stock...but only if you have entry-timing.
bRobert: @champ $UGAZ At some point , increasing exports of LNG, improved pipeline infrastructure, should lead to a sustained bullish turn in the Nat Gas market.
champ: @bRobert $UGAZ ---I agree but I have both of my eyes open. I'm the largest n-gas pipeline in the U.S... $KMI and I'm trading ETF's in the sector.
bRobert: $UGAZ Waiting for move > yesterday high $62.20 Healthy consolidation so far after big move. (50%)
champ: @bRobert $UGAZ ---- Has moved up around $4 off of LOD...RHRN...this is only a day-trading ETF, for most...very high risk....because of all the daily zig-zags
bRobert: @champ $UGAZ For me too. I do swing partials if warranted.
bRobert: $UNG $UGAZ Started small counter trend trade late Thurs in $UGAZ Rubber band stretched too far to the downside. . Added Friday. Took partials on the pop and swung the rest. MACD cross. Looking for more.
CraigReynolds: @bRobert $UNG $UGAZ You trade 3X for long term hold?
bRobert: @CraigReynolds $UNG $UGAZ No. Long term might be a day or 2 More frequent profit taking. The swings can be huge. ...BOTH ways
stairm01: $UGAZ Working. I bought Friday! A blind squirrel finds an acorn once in a while.
bRobert: $UGAZ Partials. will reload later
gmj: @bRobert $UGAZ looking to take half off, currently have a 4%. Trailing Stop, hasn't hard much of a pb yet think it could run another 10% filled the gap for the late Dec down... watching to take profits
bRobert: @gmj $UGAZ I think it could go a lot higher .
gmj: $RNP ex date tomorrow; wing nicely fir me, my largest pos will continue to hold abv 18:30 level and wait for. B/o abv 18.75 to add. $UGAZ TOOK 1/2 OFF @ 57.45 will ride this bronco now with a 5% trailing stop til I get bucked off.
woodman: @bRobert - $UGAZ, nice.
bRobert: $UGAZ Raised stops on partial. Holding gap Consolidating above vwap
bRobert: @woodman $UGAZ Not my usual trade but my wife says I should try new things
Robert1965: bRobert $UGAZ Sold all Friday at 47.00 missed the 20% today, where would you look for reentry,
bRobert: @Robert1965 $UGAZ I would have to look at it from an intraday chart. Look at the multiday presentation. Consolidating move. Not filling the gap.
woodman: @bRobert $UGAZ - except for wives, I'm guessing.
bRobert: $UGAZ Squeezing intraday. Still holding partial
stairm01: @bRobert $UGAZ I entered Friday and got out on all at a 25% gain in a day. Happy to take the money. Of course it could gap up another $10 tomorrow...….or down $10.
bRobert: $UGAZ HOD Stops raised
bRobert: @stairm01 $UGAZ Money in the bank. No shame in that. I scale in and out
petros06: @bRobert $UGAZ it did this Friday and rose $4 more before falling a little before the close
gmj: $UGAZ back in with a tight stop on this b/o above 58 and $UNG above 29
bRobert: @petros06 $UGAZ I know. Will trim Again in scales. If i was all out....I would have missed today's move
bRobert: $UGAZ intraday chart squeeze out. Stops raised
Robert1965: @bRobert $UGAZ still near HOD, selling anyone
gmj: @Robert1965 $UGAZ I'm out at 60.28 all positions was a grand day
issues: @Robert1965 $UGAZ stop set at $55.80... just watching. I think the absolute high was around $450... got a ways to go yet.
champ: @Robert1965 $UGAZ---- Watching.... and I'm also watching $KMI..the largest n-gas pipeline company in the U.S...their toll-road profits should be really climbing, as cold weather move in....even more. I will be holding my position into earnings, on this position.
bRobert: $DGAZ WEEKLY phase 3 easy to see( if you're doing yoga head stand.) Daily shows resistance wall it slammed into (downsloping 50d) last week. Tghe failure was the expected move. Some things show up a bit more clearly using the inverse ETF Long $UGAZ partial
bRobert: $UGAZ . Small position with a stop.
petros06: @bRobert $UGAZ day trade?
bRobert: @petros06 $UGAZ I'm off today. Yes .
gmj: @bRobert $UGAZ itching for this to pop abv recent highs, watching for now, it's been a winner for me since October volatility.
Visit the Trading Forum to join in the discussion.
| | |
| --- | --- |
| Stock Price | $USD 22.26 |
| Change | -1.20% |
| Volume | 1,043,430 |
The investment seeks to replicate, net of expenses, three times the performance of the S&P GSCI Natural Gas Index ER. The index comprises futures contracts on a single commodity and is calculated according to the methodology of the S&P GSCI Index.
Request Video of UGAZ
Already a member?
Sign in here.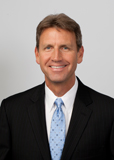 Dan Fitzpatrick
Stock Market Mentor gives you EVERYTHING you need to succeed in the market; all in one place. How easy is that? Dan Fitzpatrick and his elite community of traders share trading ideas, strategies and much more. Dan Fitzpatrick--a world class Technical Analyst, trading coach and regular CNBC contributor--gives you access to all of this with a 14 day FREE membership. Get started TODAY and start trading better TOMORROW with the following premium content:
Nightly video Strategy Sessions with a game plan for tomorrow
Got a stock you want Dan to look at? Just ask.
Patent pending video alerts instantly delivered to you when one of Dan's trading signals is triggered. This is not your typical price alert. This is a short video explaining the action you need to take to make money. No more "Woulda, coulda, shoulda"
Access to over 62,000 stock analysis videos
Access an ever expanding library (62,000) of educational videos that will save you time and make you money
Join a team of friends and traders that have one thing in common; a burning desire to succeed.

Become a Member Today!
Gain immediate access to all our exclusive articles, features, how-to's, discussion group and much more...
Satisfaction Guaranteed!
Your Stock Market Mentor membership comes with a 14 day, no questions asked, 100% money back guarantee!