VelocityShares 3X Long Natural Gas ETN linked to the S&P GSCI Natural Gas Index Excess Return (:UGAZ)
Bands Volume 200 SMA 50 SMA 20 SMA Videos Alerts Articles Events

Robert1965: $UNG $UGAZ were the natural gas inventory numbers release at 11:30 I had it at 12:00 down
champ: @Robert1965 $UNG $UGAZ ---- I'm swinging positions in $UWT and $ERX, after taking profits on 80% of my total positions... and I'm thinking or guessing the sector should at least hold these lows until next weeks inventory numbers...#Spec-Swings.....
gmj: $UGAZ back in for a trade cautious everything in this market. $DRN still holding abv 50ma and $CURE abv 200ma. Also $RNP for the div and $CHEF for a trade. Also holding sm pos in $HD and $IBM all around lows of day. Mostly remain in king cash. As we approach last hour tight stops on everything.
Robert1965: @gmj $UGAZ where did you get in
gmj: @Robert1965 $UGAZ 139.62 and again at 163.66 and currently with a 5% trailing stop
gmj: $UGAZ stopped out 162.45
gmj: $UGAZ continue to be successful trading this with sm pos currently with 4% TSL... other than that CASH remains KING in my accounts. I do not do well in this environment so I am playing with 50,000 monopoly $$$ account to improve on my weaknesses and discipline. Making myself play Otis Reading over and over in my mind to quench my itch from "Sittin on the dock of the bay" to long now. Happy Turkey Day !to all in the forum for your help over the last year.
Robert1965: @gmj $UGAZ Yes this is the trade out for now
gmj: @gmj $UGAZ stopped out at 186.23 nice trade today
spmeyers: @gmj $UGAZ $DGAZ coming soon
Robert1965: @gmj $UGAZ Where did you get in
Robert1965: @spmeyers $UGAZ up 13% $DGAZ down 19% should be equal, one of them has to be rebalance tonight
gmj: @Robert1965 $UGAZ I made 40+ % the other day on a big swing (was more luck on my part); Today I got back in for a spec trade when it was up 1st thing this AM, once I was up 10% I placed a 4% trailing stop and was stopped out at 186.23 (a 12% gain) ... hope that helps . I have been trading in and out of the triples for a year now and have a reasonable record, been trapped a couple of times but always go relatively sm and only add when there is a pb and I can ensure a gain with a trailing stop. Watch these like a hawk when I own them. Since the election winners have been $UGAZ, $CURE and $DRN. I own sm pos in both of the latter.
champ: $UWT looks like this Oil... ETF, is starting off positive...I'm still holding my position....off the low and I'm watching the sector...$ERX ....and $UGAZ....is looking positive again this morning....cold weather with snow... in the east.
Brian_M: @champ $UWT $ERX $UGAZ How do you like trading the UWT is the liquidity ok. I don't usually mess with the 3X funds because of the tendency to gap either way
CraigReynolds: @Brian_M $UWT $ERX $UGAZ Small in both $ERX $UWT. Watching also.
champ: @Brian_M $UWT $ERX $UGAZ ---- This is the best one of the group... less risk....remember it is all about entry and I'm in on the low turn....my guess is the low on the Price of Oil is in....I will post my reasons later on why I believe and why I'm guessing that low is in around this level....
Robert1965: $UGAZ $UNG Both up 228. from 158.64, $UNG 37. from 33.07 what gives no news that I can find
champ: @Robert1965 ----- $UGAZ ...really nice, price of N-gas has been climbing....posted yesterday.
phgruver: @Robert1965 $UGAZ $UNG If you research natural gas, you'll find that there are low stockpiles , going into the winter heating season, and a fear of shortage, over the next month or two. While the price of crude oil is declining, because of oversupply, the price of Nat.Gas has been climbing to a multi-year high. FWIW, some of the increased oil production is a byproduct of natural gas production. Watch $COG, $LNG, and maybe $ENB (formerly SE). I'm sure others can chip in with their favorite Nat.Gas stocks.
BocaRick: @phgruver $UGAZ $UNG $COG $LNG $ENB #CNBC Mark Fisher of MBF - for a long time big long on oil and big short on Natural Gas, this is reversing with a major short covering of natural gas. the price of oil may be done going down, up little today. the situation with short covering and expectations of a very cold winter continue with natural gas
Robert1965: @phgruver $UGAZ $UNG $COG $LNG $ENB Thanks where did you find your information, Fidelity has no news on $UNG,
phgruver: @Robert1965 $UGAZ $UNG $COG $LNG $ENB Searches on ETF/ETNs are often fruitless. I went to Yahoo Finance, and searched on "Natural Gas." Several recent articles pop up.
gmj: @dan $UNG, $UGAZwould you address how you would trade such a big swing in nat gas this AM ... these are breaking out above 3sd on bb at this point ... I'm having a great day in $UGAZ and now having a trailing SL on a pos up over 39%. I'm planning on riding this until I get bucked off today and selling 1/2 pos into the close if it holds up into the close. All comments welcome from forum. I'm still learning.
champ: @Robert1965 $FANG --- It is on my list but for now I'm only I'm watching the price of Oil and N-gas, along with the news flow....$UGAZ and $UWT.....I'm trying to follow the $$$'s....$SLCA $SND and many others....I'm looking at names on there lows....less risk.
bigbartabs: @champ $UGAZ ... odd that nat gas has shot up so much... when we are swimming (or maybe floating) in the stuff.
bigbartabs: @phgruver $UGAZ $UNG $COG $LNG $ENB ... I thought they were burning nat gas off the oil drilling sites... since it is so abundant. No?
Brian_M: $UGAZ AND $DGAZ both sides of the coin for triple ETFs got to love leverage
champ: @Robert1965 $TTD ---Your watching ...you see $UGAZ this morning..
Robert1965: @champ $TTD $UGAZ YES I had to adjust my $UNG
Robert1965: @champ did you see $UGAZ AH up to $144.+ do you see any news
champ: @Robert1965 $UGAZ --- I believe it is because of the same news...nat-gas prices are spiking...and the damage to gas infrastructure is helping, is the news that I see.
Robert1965: $UGAZ up to 111.00+ new HI in PM from 107 close, low yesterday 102.82
Robert1965: $UGAZ made another yearly high 131.
Robert1965: $UGAZ up in PM to 106.00 from 86.79 what happened
Henry: @Robert1965 $UGAZ Forecast of a cold winter. Ha..we have had 70's-80's most of October in the Mid Atlantic. If you are going to trade on weather forecasts, you have more brass than most of us.
debeers: @Henry $UGAZ --Well, in my opinion, Robert could be right. It was a chilly 83 in Danville yesterday and the temps could drop to an unbearable 82 today. LOL
phgruver: @debeers $UGAZ Obviously, you aren't talking about Danville, VA. Still, we had an unusually warm Oct. in the mid-South. I didn't even turn on my furnace until last week! The markets seem to be anticipating something we haven't seen yet. A decline in inventories? A rise in exports? Residual impact of Iran sanctions? Production not able to keep up with seasonal demand? It's all guesswork at this point.
Robert1965: @Robert1965 $UGAZ Thanks all as I remember Iran exports very little Natural Gas, cold weather? other reasons?
Forexpro: @Robert1965 $UGAZ

Hi, Robert1965,

Well, I see the move in the futures, but apart from some clueless journalists' doing their "I need to have a reason" reference to the onset of Iranian oil sanctions, I'm not seeing anything useful. As He ...
Forexpro: @Robert1965 $UGAZ Hi, Robert1965, From Natural Gas Intelligence: "'Incredible Amount' of Heating Demand in Forecast Sends Natural Gas Futures Surging". The forecast appears to have come from a specialty company used by hedgies, etc. $UGAZ is a 3x vehicle, so given the move in the futures, the proportional pop isn't surprising. FWIW; all the best!
Robert1965: $UGAZ AFTER inventory numbers @ 10;30 dropped to 80.12, then 30 min later popped 82.76 to 85.28 in 3 minutes any news on this?
Robert1965: @dRobert $UGAZ have exited this
bRobert: @Robert1965 $UGAZ Partial. 1/3 left.with raised stop. Good technical trade.
champ: @DrScience $XLE --- All good points but the spread is $10.16 RHRN and the spread had a really big bounce... at the end of May, this year but fell back. The main reason that demand could be slowing, is because of China, the trade war is taking a toll ...
bRobert: $UNG $UGAZ . WEEKLY breakout continues . Target 1 acquired in both. Look for pb/bounces
bRobert: $UNG . nice technical trade heading toward $27 . or triple the fun . $UGAZ $90
Robert1965: @bRobert $UNG $UGAZ $UGAZ almost 90.00 did you sell
bRobert: @Robert1965 $UNG $UGAZ Partial sale. Sell in scales. Raise stops on rest.
bRobert: $XLE If you can't get excited about the prospects in this sector you need a refresher course in bullish setups. or you need a long vacation to get rid of the cob webs. Many names to choose or the ETF. $UNG/$UGAZ very bullish WEEKLY W breakout. High targets. $WLL very bullish daily/weekly. after long consolidation. $58/$100 Long term $HES WEEKLY breakout with $100 target $CVX WEEKLY wedge setting up with $155 target $FANG $160 Range breakout/double bottom Target. $CEO $220+ target pb/bounces $COP WEEKLY breakout. Many other names set up to soar $RIG WEEKLY $20 targets Long $RIG $HES $CVX $XLE $UGAZ and a few others. Dip your toe in. Add on pullback bounces $EOG WEEEKLY W or c&h $145 target $PXD inv h&s $194 target $APC $74 target WEEKLY zig
CraigReynolds: @bRobert $XLE $UNG $UGAZ $WLL $HES $CVX $FANG $CEO $COP $RIG $EOG $PXD $APC So many. Dan said nothing to buy here right now. Long term targets look great. Almost a dart game. Have small positions in $RIG; $EPD; $KMI; $PBF
bRobert: @CraigReynolds $XLE $UNG $UGAZ $WLL $HES $CVX $FANG $CEO $COP $RIG $EOG $PXD $APC $EPD $KMI $PBF Lots of choices. that makes my point. Lots working. Not everyone likes the same dish on the menu. I offer a smorgasbord
CraigReynolds: @bRobert $XLE $UNG $UGAZ $WLL $HES $CVX $FANG $CEO $COP $RIG $EOG $PXD $APC $EPD $KMI $PBF Appreciate all your posts and information.
Robert1965: @dRobert $UGAZ I got this at 70.00 last week on the dip, is this time to sell or are you looking more, I had target of 82.00, but don't want to get greedy, thanks for your posts last week
bRobert: @Robert1965 $UGAZ W WEEKLY breakout target $90ish. Sell in scales if you like. Stay involved. Trailing stops
Robert1965: @bRobert $UGAZ Thanks again I got 2% trailing stop
bRobert: @Robert1965 $UGAZ May be a little tight. Look at the weekly. Early or late? Overbought on daily. Maybe trade around a core. Expect a pullback. Not massive to retest WEEKLY breakout. You will likely do well with this trade if you have the time for a while if you have the time to babbysit it
bRobert: $UNG $UGAZ UGAZ $92 inv h&s $UNG $27 Long
champ: $UGAZ ....this sector is also working...
bRobert: @champ $UGAZ You must have seen my post last week/weekend Huge upside. $90+
bRobert: $UNG $UGAZ Watching pullback for bounce add/entry target UNG $27 UGAZ $90 with a sustained breakout after bounce
Robert1965: @bRobert $UNG $UGAZ I am also looking at $UGAZ where would you consider a bounce % or $ value having a had time on adds
bRobert: @Robert1965 $UNG $UGAZ I am looking for a higher low/white candle. Aggressive trade is to buy today with a stop $24.45,ung $67.90 UGAZ ....... just below the previous low.
bRobert: $UNG inv h&s target $27 . or $UGAZ $90 . Partial position
Robert1965: @gmj $UNG $UGAZ, looked at your posts have you sold any $UGAZ around $74.00 +
gmj: $UNG,$CHK,$UGAZ,$ERX,$CURE all wkng for me. Expecting Nat Gas to do well as winter arrives. $UGAZ B/O from wkly downtrend currently at 8 mo high abv 68. $CHK See wkly ph II complete and wkng on ph III. $ERX My fav oil trade wkng abv 37. $CURE has been in winners circle since July.
gmj: $UGAZ holding 1/2 pos as winter approaches, vol + esp last two days, SL set 65.45 makes this a winner, will add to pos with a close above 67 and will raise stop accordingly.
stevef214: @gmj $UGAZ I have UNG Oct $23 calls. Raising stops every 15 minutes. Wild day, but getting closed to top of recent trading range.
Robert1965: @champ $LGIH $UGAZ , Have you sold out your whole position on the turn the of $LGIH, when you sold was it with a stop or market order. I see you haven't posted on $UGAZ lately, even though it has gone from 59 to 64 in the last week, any reason Thanks for all your posts
champ: $UGAZ...could be entry
Robert1965: $UGAZ anyone know why this broke out in PM up to $66.20 from 63.20
Henry: @Robert1965 $UGAZ On Friday, storage and demand was down, production was up. There must be some news out there that we are not seeing.
Robert1965: @champ $UGAZ is up did you take a position?
champ: @Robert1965 $UGAZ ---- Only watching at this point....traders are at work this morning. already dropped $2 off the high.
Robert1965: @champ $UGAZ this seams to holding have you adding
champ: @Robert1965 $UGAZ ---- I'm not holding any ETF's, at this point and as we can all see Oil is reversing.....
champ: $UGAZ @ $67.50 ....Added back ...after the N-gas inventory numbers...were reported as positive..
Robert1965: $UGAZ is at HOD 68.62
champ: @Robert1965 $UGAZ ---- #Day-11 on this move...up $14.50....I'm stilling holding my full position.
champ: $UGAZ @ $64.50 up over $3....N-gas is working... still turning off the May low and this ETF is up over $11 off of that low...I'm holding my position.
champ: Really know real reason, for this drop, I listen to the President news briefing and his answers... I thought... they were all positive...and I didn't think any were negative...but they must be spinning....and now the.... #Trade-News is back on the table.....and that is negative, for know real reasons but you always have to trade and go with the flow, on spec positions.... but not on your #investment-holding-positions, I'm still holding all investment positions....but out all ETF's on the turn....but I'm still holding 1/3 of $UGAZ. Oil is only down -$0.33....just #CopyCat selling going on.
champ: @phgruver $USO #API #Draw #Build #Draw #positive #ATH #EIA --- I agree and that is already happening....truckers are getting hammered right now...but OPEC made this happen a year ago, by cutting back production. The price of Oil, moves in cycles and this was a force move by OPEC. As traders and investors, we capitalize off of these type of moves.....it happens with stocks, all day long, everyday...last night I made $1,000's of $$$$ off of $MU but I sold today. This morning it was $UGAZ and I sold 3/4th of that position and now it looks like it is going to be the financials...banks. Tomorrow it will be something else, it is always something going on....we can just sit back and watch it happen or get involved and make $$$$ off of these moves. Take Care!
champ: @jnag698 --- $UGAZ ...For example, if you were set-up right, you would probably be in this Trade.
champ: $UGAZ ....slowly moving higher....will it keep climbing...??....hard to know but I'm still holding for now........up around 7%
champ: @Vehid $UGAZ are you holding a position today..?....working.
Vehid: @champ $UGAZ no I am not. Tried to buy some calls on $UNG $BOIL but couldn't. Missed opportunity! Today I am in loser side. Are you holding $UGAZ yourself?
champ: @Vehid $UGAZ $UNG $BOIL ---- Took profits on 1/2 and I'm not going to swing the other 1/2....
Vehid: @champ $UGAZ $UNG $BOIL good job. Congrats!
Vehid: ...
So, this year, sold everything second day that market opened red in January (posted here, it was end of Jan). Then I moved to $UGAZ, even though I made some mistakes in loading too early but price moved up after pull back and I sold for a good profi ...
champ: @Vehid $UGAZ $DGAZ $JNUG $SPXL ---- I understand......and as you know, I trade n-gas also and I'm watching $UGAZ and I was thinking Friday, was entry...but I have NP, at this time, just to busy today. LOL
Vehid: @champ $UGAZ $DGAZ $JNUG $SPXL I know. Actually I put an order to start a position in $UGAZ if falls below $51 but didn't hit. No worries, I will hit that price some day! Going to start a small position if it falls below $51. Then will load heavily if goes above $52 or falls and find a firm support somewhere!
Vehid: EIA report shows a bullish draw of -194 on Natural Gas. As a result $DGAZ dropped a little bit and $UGAZ gained. The #weather forecast still shows that there is no sign of cold in February. EIA report: http://ir.eia.gov/ngs/ngs.html Weather forecast: https://truewx.com/energy/ecmwfens/ I have reduced my position in $DGAZ and not seeing any reason to sell it for now
Vehid: $DGAZ rally continues today as weather forecasts show a warm February. I closed all my other positions about two weeks ago as signs of weakness appeared and moved my money to $ugaz / $dgaz. No complaints so far :).
vfr777: @Vehid $DGAZ $UGAZ Hi. Can you tell me what the report says today?
Vehid: Hi @vfr777. Sure. EIA report will come out soone in 20 min. Expectation is to see draw about -120. Below that would keep $DGAZ going up. Above that would cause reverse in natural gas and $UGAZ reverse. http://ir.eia.gov/ngs/ngs.html
Vehid: @Vehid $DGAZ $UGAZ And the draw is -119. So not much price change to be expected
vfr777: @Vehid $DGAZ $UGAZ Thanks!
Vehid: $DGAZ continues to hike and $UGAZ continues to tank. EIA report tomorrow may change the trend but for now I am enjoying the ride.
Vehid: Natural gas price dropped yesterday and today so far, $UGAZ tanked and $DGAZ jumped. EIA report (http://ir.eia.gov/ngs/ngs.html) in a few minutes will be published. Any draw below 108 is bearish.
Vehid: $UGAZ $DGAZ One strategy would be to have a buy stop 20c above for an small position in $DGAZ and add if rallies.
Visit the Trading Forum to join in the discussion.
| | |
| --- | --- |
| Stock Price | $USD 31.55 |
| Change | -0.06% |
| Volume | 4,521,460 |
The investment seeks to replicate, net of expenses, three times the performance of the S&P GSCI Natural Gas Index ER. The index comprises futures contracts on a single commodity and is calculated according to the methodology of the S&P GSCI Index.
Request Video of UGAZ
Already a member?
Sign in here.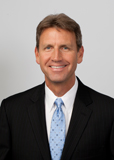 Dan Fitzpatrick
Stock Market Mentor gives you EVERYTHING you need to succeed in the market; all in one place. How easy is that? Dan Fitzpatrick and his elite community of traders share trading ideas, strategies and much more. Dan Fitzpatrick--a world class Technical Analyst, trading coach and regular CNBC contributor--gives you access to all of this with a 14 day FREE membership. Get started TODAY and start trading better TOMORROW with the following premium content:
Nightly video Strategy Sessions with a game plan for tomorrow
Got a stock you want Dan to look at? Just ask.
Patent pending video alerts instantly delivered to you when one of Dan's trading signals is triggered. This is not your typical price alert. This is a short video explaining the action you need to take to make money. No more "Woulda, coulda, shoulda"
Access to over 60,800 stock analysis videos
Access an ever expanding library (60,800) of educational videos that will save you time and make you money
Join a team of friends and traders that have one thing in common; a burning desire to succeed.

Become a Member Today!
Gain immediate access to all our exclusive articles, features, how-to's, discussion group and much more...
Satisfaction Guaranteed!
Your Stock Market Mentor membership comes with a 14 day, no questions asked, 100% money back guarantee!