Energous Corporation (NASDAQ:WATT)
Bands Volume 200 SMA 50 SMA 20 SMA Videos Alerts Articles Events

peppercorn: @Aragorn thanks for these #InsideMonths to consider and track for FEB 2018 - $ADXS $AGCO $AGX $ALNY $ALRM $APT $ATAI $AVAV $BCOV $BLUE $BMRN $CALA $CGNX $CLX $CRTO $DBA $DBD $EFOI $EQT $EYES $GBTC $GLUU $GNC $HQY $IBP $INVE $JJC $KMG $KSU $LAKE $LL $MBI $MDC $MEI $MMC $NTES $OAS $ONCE $ONVO $PAY $PCG $PRTA $PTLA $QRVO $SAIC $SDRL $SFUN $SNAP $SPWR $SWKS $T $TELL $TGI $TRIL $TROV $TROX $USCR $WATT $XOMA $XONE
etmagic: any thoughts on$WATT
Vehid: $WATT started a position @ $31.6 with stop at $31
Vehid: @Vehid $WATT another leg up
Vehid: @Vehid $WATT I think people shorted this yesterday and now that it is trending up rushing to buy back
Vehid: $WATT don't miss this. blue sky!
DavidM: $WATT bucking the trend. Bought a starter position on 8/29 and am regretting not adding.
debeers: @gwenzee $LYV $KITE $MTN $WATT $INCY $PBYI $AAPL $HIIQ --Your Kite flew OVER the Mountain, Missy.
gwenzee: @debeers $LYV $KITE $MTN $WATT $INCY $PBYI $AAPL $HIIQ The lights went out at WATT and I left the building.
JJT1: @gwenzee $LYV $KITE $MTN $WATT $INCY $PBYI $AAPL Now that's funny...
gwenzee: $LYV $KITE $MTN $WATT $INCY $PBYI $AAPL $HIIQ Felt so aLYV flying my KITE on top of the MTN. WATT happened? I lost my INCYte and the PUMA just ate my AAPL. Glad I have Health Innovations. At the end of the day, my KITE flew into the MTN and the PUMA is still licking his chops.
gwenzee: @Issues @DeBeers $WATT Doing nicely. Wouldn't it be nice to get rid of all of those charging stations with only one device that can charge at a distance?
Bridget: I'm taking off a bit early today to do some christmas shopping. Notes: I'm seeing many good 2017 performers losing steam and starting to pull back. Retail stores are also seeing a bigger pullback today. Breakouts: $BRKS - could not find any news on why $MU - gap and holding on earnings $WATT - short squeeze $FB and $TWTR - continuing to show weakness. I own puts on FB with a stop above $120 Oil: $CVI and $CVRR - Carl Ichan stocks that are getting the Trump bump $MMP - this is looking unstoppable $SUN - this underperformer saw a big reversal today Retail: Stocks are breaking down, I haven't bought puts yet but I would recommend selling into strength if we get a bounce tomorrow. $XRT $WMT $TGT $JWM $DKS IPOs $VSM - turning over $PI - toppy $FRTA - working $KNSL working
gwenzee: $WATT All time closing high is $19.55. Now at $19.40. WIRELESS ELECTRICITY Potential AAPL deal.
GaVaHokie: @gwenzee $WATT That's an annual rumor for $WATT.
GaVaHokie: @GaVaHokie $WATT Some seem to think that Apple's new W1 chip has the potential of being upgraded to handle wireless charging, be it a W2 chip, in the Anniversary phone next year.
gwenzee: $WATT Tested support on Friday with a doji. Followed by 3 green candles. "Wireless electricity" seems to be catching on. Get rid of all of those chargers cluttering up your counter tops.
Alexandra: @gwenzee $WATT it it up too much to buy ?
issues: @gwenzee $WATT No I don't think it's up too much. It's trying to get back. With your stop, where? How about $15? That chart looks great! I call it a sideways Z pattern.
gwenzee: @issues $WATT It was Alexandra who wanted know if it was still in buying range. LTH for me.
Aragorn: $WATT nice bounce today from eh 50 area no position
gwenzee:
Aragorn: @gwenzee $WATT Nice Gwen following it because of your callouts nice find
gwenzee: @Aragorn $WATT Thanks for the compliment. Are you also following another one of my finds, $GKOS.
Aragorn: @gwenzee $WATT $GKOS I am familiar with it from Bridget's callout
fishpatience: $WATT Perhaps $WATT needs watching in connection with AAPL today
gwenzee: $WATT Up another 5% today on 7Xs avg. vol. Can't find any news. WIRELESS CHARGING
Aragorn: $WATT - some profit taking today on above average volume but not crazy. It is in need of a rest and maybe this is a one day rest. Extended as all hell but I would not bet against this moving up again.

$AIRG I have been mentioning this IPO strat lo ...
gwenzee: $WATT $AAPL $FIT WATT is up pre-market. Stock has been on a tear recently. May be seen in the new I-Phone and FIT devices. WATT is "wireless charging." Walk around with your new phone in your pocket while it is charging.
gwenzee: @mopick #muranaka1 $WATT Update from 8/5. Bought WATT 8/11, 2 days after reporting. Up 48%. Muranaka mentioned $IDTI as being in same space. It is only up 8% in same time frame. Just saying. Did anyone else catch WATT???
debeers: @gwenzee $WATT $IDTI #muranaka1 -$WATT's love got to do with it? Wireless charging. You nailed it!
gwenzee: $WATT May be worth a look. Reports 8/9. IPO was 3/14. More funds are showing interest. Above 20, 50 and 200. BB is getting narrower. WATT develops "wireless electricity" or wire free charging stations. How many of your devices need their own charging station? Probably have an entire drawer dedicated to holding them. And how many times have you kicked yourself for forgetting to plug a device in only to find you can't use it for several hours. www.energous.com to find out how this may simplify you life in the future.
muranaka1: @gwenzee $WATT ...I think $IDTI has similar technology and recent earnings report disappointed... very interesting chart..thanks
mopick: @gwenzee $WATT Am with you on this one! Above $13 on volume, I'm in.
gwenzee: $WATT $GKOS $FN Placed limit orders on these 3 today. If they pullback, I'm in. Anyone else looking at these?
debeers: @gwenzee $WATT $GKOS $FN ---In $FN. Long for a short time but will be long for a long time.
bhaden: @SGW430 $WATT Has not disclosed that they are supplier to $AAPL, but it is expected that Tim Cook will announce next Monday, 6/13, that they are in fact the technology that will be used in the iPhone7 for near field charging. No more cords! I bought out of the money $12.50 calls yesterday for August expiration. So far, working nicely.
SGW430: Does anyone follow this Apple supplier? $WATT?
Visit the Trading Forum to join in the discussion.
| | |
| --- | --- |
| Stock Price | $USD 10.15 |
| Change | -2.31% |
| Volume | 542,857 |
Request Video of WATT
Already a member?
Sign in here.
Earnings
October 31st, 2018 - 2018 Q3 Earnings
November 8th, 2018 - 2018 Q3 Earnings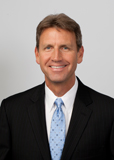 Dan Fitzpatrick
Stock Market Mentor gives you EVERYTHING you need to succeed in the market; all in one place. How easy is that? Dan Fitzpatrick and his elite community of traders share trading ideas, strategies and much more. Dan Fitzpatrick--a world class Technical Analyst, trading coach and regular CNBC contributor--gives you access to all of this with a 14 day FREE membership. Get started TODAY and start trading better TOMORROW with the following premium content:
Nightly video Strategy Sessions with a game plan for tomorrow
Got a stock you want Dan to look at? Just ask.
Patent pending video alerts instantly delivered to you when one of Dan's trading signals is triggered. This is not your typical price alert. This is a short video explaining the action you need to take to make money. No more "Woulda, coulda, shoulda"
Access to over 58,200 stock analysis videos
Access an ever expanding library (58,200) of educational videos that will save you time and make you money
Join a team of friends and traders that have one thing in common; a burning desire to succeed.

Become a Member Today!
Gain immediate access to all our exclusive articles, features, how-to's, discussion group and much more...
Satisfaction Guaranteed!
Your Stock Market Mentor membership comes with a 14 day, no questions asked, 100% money back guarantee!