Biogen Inc. (NASDAQ:BIIB)
Bands Volume 200 SMA 50 SMA 20 SMA Videos Alerts Articles Events

debeers: $BIIB-add'l research and anouncements Biogen To Collaborate With Skyhawk Therapeutics In Developing Treatments For Neurological Diseases 8:01 AM ET, 01/04/2019 - MT Newswires 08:01 AM EST, 01/04/2019 (MT Newswires) -- Biogen (BIIB) said early Friday that it forged a strategic collaboration with Skyhawk Therapeutics with a view to discover and develop small molecule treatments for patients with neurological diseases. As part of the collaboration, Biogen paid Skyhawk $74 million for research services, which will leverage the latter's SkySTAR technology platform. The deal also gave Biogen an exclusive license to therapeutic candidates for multiple sclerosis, spinal muscular atrophy and other neurological diseases to be developed under the collaboration, while Skyhawk is entitled to potential future milestone payments and royalties.
debeers: THE JPM HEALTHCARE CONFERENCE IN SF IS A VERY BIG DEAL - It begins on Monday and the Upgrades and Downgrades usually follow pretty quickly. I have $BIIB going in and as most of you on the East Coast will already be eating dinner, I'll send y'all the notes on this one: CAMBRIDGE, Mass.--(BUSINESS WIRE)--Biogen Idec Inc. (NASDAQ:BIIB) announced today that its presentation and breakout session at the 26th Annual JPMorgan Healthcare Conference will be webcast live via the internet, on Monday, January 7, 2008 at 4:00 p.m. PT. Whatever you own in this space, you owe it to yourself to read their presentations.
debeers: $BIIB -@DAN-Squoze and broke out. Did I mention it was above the 50 and above the 200? No?
Here's the history and for what to look forward from Bengalu
FYI- JPM Healthcare conference is next week and you m ight want to look at whatever biotech is y ...
debeers: LOSERS OF THE DAY ON STOCKS WE'VE COVERED BEFORE: $NTES, $DGX, $CMG, $ALGN, $AZO, $BIDU, $BIIB, $MA, NP pn any of these but this is a dollar amount list, NOT a per centage list.
issues: @sierramp $ATHN But bioteck is a "maybe." I read an article that listed the best biotechs for a rebound: $CELG $NKTR (no pe) $ILMN $REGN $ALXN $VRTX $AMGN $GILD $BIIB $ABBV $A $INCY. But this list is just about all the big biotechs isn't it?
bRobert: $AMGN $BIIB $REGN $VRTX Perky big cap biotech
bRobert: $AGN $REGN $BIIB Consolidating nice summer gains. Preparing for next move. Watch. React. These will be big moves.
bRobert: $AMGN $BIIB $REGN $VRTX . $GILD . Big cap biotech with high upside.
bRobert: $AMGN $REGN $BIIB $CELG $GILD . $VRTX Big cap biotech names All green except VRTX
bRobert: $AMGN Look for this to bounce.soon. Best chart in sector. Also $VRTX $BIIB $REGN deserve close watch
issues: @bRobert $AAPL There was an article today about what stock mutual funds are buying. The article mentioned $CVS $UNP $BIIB $ROST $ABT $HCA $ABMD but did not mention $AAPL In the $200 million club was $BA $TMO $BSX $UAL but not $AAPL!
kus123: @bRobert $IBB $TLRY $AMGN $VRTX $BIIB $REGN $CELG $CARA Thanks for you post. How do I know stock is Speculative or not?
bRobert: @kus123 $IBB $TLRY $AMGN $VRTX $BIIB $REGN $CELG $CARA The large cap names have strong revenues/earnings. Large cah reserves and strong institutional support. Some like $AMGN even pay a 2.5% dividend. Many of the specs have never had positive earnings, are dependent on cash infusions for survival, and many also have a small stock float that is more subject to whipsaw action. Many are dependent upon the development of only a handful of unproven drugs at best. Biotech and drug companies in general have headline risk based on medical study results as well as legislative changes to a smaller degree. You have much greater safety in an ETF that contains manybig players with great cash flows and and a better instinct for survival.
bRobert: $GILD has quietly broken out. Shhhhhhhh. Big box biotech very perky . $CELG blasted Through the 50/200 yesterday. Nice WEEKLY reversal pattern setup with $110+ target Neckline $95 . $BIIB $REGN tight consolidation. Explosion hazard.
bRobert: $IBB $TLRY $AMGN $VRTX $BIIB $REGN $CELG $CARA
avatar
$IBB . I'm a bit puzzled by the choice of biotech stocks reviewed in the strategy session. These are SPEC stocks. I own a few of them , but they .are not representative of the $IBB .I do not i ...
bRobert: @woodman $REGN Another deepy undervalued big cap biotech along with$BIIB $VRTX $CELG
bRobert: @shoredriver $IBB $LABU I am actually using $BIB for TRADING since it better reflects $IBB . I think IBB will outperform $XBI for a bit in a catchup trade. Big cap names are ready for HUGE runs $BIIB $VRTX $REGN $CELG $AMGN
bRobert: $IBB . I'm very overweight IBB which has measured move targets of $140/$160 . 16%/33% . above current levels. Not too shabby. Looking over individual names , some of the big box biotech .companies represent exceptional values. $BIIB . $REGN . could each easily run up 100 points. 25 - 30% . upside. $CELG is the value king given its high double digit revenue/earnings growth. selling at 9x 2019 earnings PEG <<1. $AMGN has a bullet proof chart. WEEKLY breakout target $230. 10% . $VRTX just completed a WEEKLY breakout with 20% upside. $210 To sum up, large cap biotech is set up for a very big move. The safest play with the highest % measured move upside is $IBB which also has liquid options available for those who like to play that way. I will continue to be VERY long until the charts change their bullish story. $CURE or $XLV have outperformed this year and are another option for those seeking a broader healthcare exposure.
tartan: @bRobert $IBB $BIIB $REGN $CELG $AMGN $VRTX $CURE $XLV I like ur thought process and admire ur longer term price target strat. I bot $AMGN earlier in month on a little breakout I bot @ 101.10 n sold @ 107.10. I will continue to watch and whether I in or not I hope ur targets get hit.
CraigReynolds: @bRobert $IBB $BIIB $REGN $CELG $AMGN $VRTX $CURE $XLV So many option plays. Is this a dart play, long play?
bRobert: @CraigReynolds $IBB $BIIB $REGN $CELG $AMGN $VRTX $CURE $XLV Leap calls . or call spreads in IBB. Expecting a $20 - $40 (long term) . move. Absolute gold in terms of option returns. Think 100% - 300% . and more. eg . Mar or Jul . 120's . Scale in. Sell some calls against after big runs. This will reduce your costs greatly and hedge a bit while remaining long. Currently IBB is at top of range on the daily. It may pull back a bit or do a range breakout. The WEEKLY has completed a range breakout. The MONTHLY has just broken out and has a flag with a $140 target. >$122.53 would be a nh and trigger with a whole lot of blue sky.
tlisakson: $BIIB - looking like a nice set up and start of breakout from squeeze.
bRobert: @tlisakson $BIIB The $IBB WEEKLY is breaking out. All will come along
bRobert: @traderbren $VRTX $IBB Tail wagging the dog. $AMGN early ph 3. $BIIB ready to explode. $REGN $GILD, $CELG .
bRobert: $REGN $VRTX $BIIB $CELG Other big cap tech with strong setups along with $AMGN This will push $IBB up or the $IBB will be the tail that wags the dogs.
bRobert: $BIIB Nice tight squeeze continues.Resolution will make for a powerful move. Bias up. Will change sides if proven wrong. Loyal to the chart, not the company
bRobert: $BIIB $REGN $VRTX I'm mostly in the $IBB but these are very bullish charts. $AMGN $CELG also. Big cap tech, Poised for very big gains.
BobbyG: $BIIB Breaking out of squeeze, following up from yesterday.
Runnie33: @BobbyG $BIIB LOL Just came in to post the same thing! Kind of sloppy chart, though.
BobbyG: $BIIB has been squeezing near the 50 DMA and looking to break out.
bRobert: @BobbyG $BIIB Biotech has broken out $IBB Expect most bullish biotech stocks to follow along
bRobert: @gwenzee $GILD Not my favorite of the group. These are $AMGN $VRTX $CELG $BIIB . $REGN . $SRPT spec play
gwenzee: @bRobert $GILD $AMGN $VRTX $CELG $BIIB $REGN $SRPT I have NP in any of these.
bRobert: $BIIB higher low. Watching for move >350.70 higher high
bRobert: $BIIB higher high/low. Nice weekly reversal set up. Many big cap biotech companies constructing bullish set ups. $VRTX $GILD $AMGN others or get them all $IBB
jwstich: $BIIB shares down about 35 dollars following release of results yesterday. The results raised a lot of questions. CEO to be on CNBC shortly. https://tinyurl.com/y748osjp
Wykeman: $BIIB. Nice bounce..in play
BobbyG: $BIIB Outta be moving. Great news!
bRobert: @BobbyG $BIIB $450 targeted move
bRobert: $IBB significantly outperforming $XBI Several big cap names with nice gains eg $BIIB $CELG . Big cap pharma $BMY $JNJ with nice gains
bigbartabs: @bRobert $IBB $XBI $BIIB $CELG $BMY $JNJ ... IBB beating XBI... it sure did. I sold my $LABU when it broke below yesterday's low. I probably won't play again until XBI pulls back to the 50dma... or gets above all the overhead traffic. Good luck brutha...
bRobert: $BIIB Preliminary results on Alzheimer's drug trial lifting shares over 13% pm. $IBB in tow
rachel: ...
$BIIB – biotech wreck. 50-day MA holding…but that's all I can say.
$ARWR – stick with his one. Take some off the table.
$GRMN – good entry here…but the pattern isn't very tight. Stop below $59.
$VG &nda ...
rachel: ...
$BIIB – You could buy it above $110 for a trade...
$VG – When to add?
champ: More earnings in the morning....$CAT $LLY $BIIB $KO $LMT $MAS $TECK $VZ and others.... they also will be telling the markets, how the economy is doing. Then the markets will be showing investors the ....real....#Market-Direction.
champ: $BIIB @ $291....this level might work....acting like it wants to move up.
1winkie: ...
$BIIB was raised to Buy from Neutral with a $410 price target (versus a $352.59 close) at UBS.

$EA was reiterated as Outperform and the price target was raised to $143 from $131 at Credit Suisse, with the firm noting the acceleration in the Live Se ...
bsafriet: @1winkie $AET $AKS $AAL $AAPL $ALLY $ALV $BIIB $EA $ESRX $FIT $FL $IMGN $MCD $MET $NGVC $NKE $PFE Thanks for the updates!
ROSEY: @bsafriet $AET $AKS $AAL $AAPL $ALLY $ALV $BIIB $EA $ESRX $FIT $FL $IMGN $MCD $MET $NGVC $NKE $PFE DITTO. 8 )
bRobert: $BIIB $ABBV "phase 2" Going higher . Watch for resumption breakout.
bRobert: $BIIB Watching throwback. Will add on bounce
bRobert: $VRTX $BIIB $VRTX flag $BIIB strong follow through post earnings. I told you these have 100 point + target moves. Long leap calls for a while
bRobert: $BIIB . beat and raised guidance. Looking for nh based on pm. Target $450+ . Long leap calls for a while
bRobert: $BIIB $VRTX . nh's No surprise. Long way to go still. Very high upside. Buy on pullbacks
bRobert: $VRTX $BIIB Moving higher 100 point + price targets long term. Long leap calls from below Add on pullbacks
bRobert: $VRTX $BIIB Both with $100 upsides. Long leap calls
bRobert: $BIIB WEEKLY breakout Targets $400+ Add on pullbacks
bRobert: $BIIB High targets $385 $450 Long leap calls/spreads
bRobert: $VRTX $BIIB Beautiful weekly charts with high targets. Long leap calls for a while
bRobert: $BIIB Great weekly chart. High $400 target. Alert >$345
bRobert: $BIIB higher high. Near top of range. Add on pullbacks $470 Long term target
bRobert: $VRTX $BIIB . Moving higher
bRobert: $BIIB Throwback bounce day 2 Target $450 . Long term
bRobert: Stocks to watch with upside mojo $ESPR $VRTX $NTES $DPZ $LOW $BIIB $STZ $YY $CVGI $GM $SLCA $FB $BABA $CAR $ULTA VRTX $169+ DPZ $210 LOW $105 (HD works) BIIB $350 NTES $450 BIDU $270 $370 YY $140 CVGI $18 GM $50 FB $200 SLCA $42 $50 $BABA $200 (AABA also) CAR $62 (HTZ works) ULTA $270 STZ Looking for opportunity on pullback post earnings add on pullbacks
traderbren: @bRobert $ESPR $VRTX $NTES $DPZ $LOW $BIIB $STZ $YY $CVGI $GM $SLCA $FB $BABA $CAR - looks like we'll have that oppty in $STZ.
bRobert: $BIIB $VRTX Sale over. Demand increasing
bRobert: $XBI $VRTX $BIIB $INCY VRTX BIIB INCY up on weak biotech day.
bRobert: $BIIB phase 2 type pullback. Target $400
bRobert: $BIIB Breakout $350 target 1 Long leap calls and spreads
bRobert: $BIIB 50d bounce. Look at the weekly. Going higher
bRobert: $BIIB Upward channel since squeeze breakout . $CELG gap fill/flag
bRobert: $BIIB Target $350
bRobert: $BIIB Squeeze breakout . retest. Forming ascending channel . Holding stock
bRobert: $BIIB phase 3
bRobert: $BIIB Target $345
Bridget: #Notes: earnings: ADBE COST tomorrow $XLI - new high $IYT - holding strong, $FDX $UPS $CSX $KSU $UNP all look good $BA $NOC $LMT $LLL - still working $GILD $LLY $BIIB $PFE $BMY - coming out of a squeeze $AGU $POT - breakout continued today $ABBV - another breakout attempt $SOI - new high breakout $PRAH - nice follow through today $FCX - day 2 of this breakout $ERIC - breakout on news of deal with VZ $UTX - inverse head and shoulders $CAR/$HTZ - recovered since earnings $DE $CAT - still working $FLIR - in a squeeze $JD - high volume bounce off 50 and 200dMA. could break this recent downtrend $PII - Pullback buypoint $MRO - in a squeeze $IRBT - double bottom, basing
bRobert: $BIIB phase 2 . Watching for phase 3
bRobert: $BIIB $CELG squeeze outs working
mopick: @bRobert $BIIB $CELG, $CELG, clear sailing to $120? Bought this @ $100 when it was absurdly low. Lots of catalysts going forward what with conferences coming up, starting January.
bRobert: $BIIB squeeze out
Bridget: #Notes: $TAN - seeing further bounce $XBI $XLV - starting to bounce $HALO - breaking out $VRX - strong move higher $UNH - phase 3 $ILMN - phase 3 $CELG - trying to break from squeeze $BIIB - breaking out $ESPR - bouncing off support $BA - continuing higher $UAL $LUV - airlines also moving higher $SMH $XLK - stalling on this bounce $ORCL - moving higher into earnings ORLY AZO - still moving higher $XRT - another higher high $DKS - starting to fill the gap $KR $SFM - flagging $SCLA $HCLP $SND $HK - basing $FIZZ - bearish engulfing candle, sell the news? $SAIC - breakout from earnings $DLR - topping pattern IPOs: ABLX - new high, in uptrend LW - new high, but extended GOOS - new high HGV - new high, but wait for pullback, broadening pattern
vfr777: $BIIB looks good here at 50day with volume. I'm not too enthused with the others in the group such as $LABU $CELG $REGN $GILD Any reason not to start a position?
Iceman: $BIIB #ShortPuts - Bought to close 1 BIIB Jan 19 2018 165.0 Put @ 0.05 Originally sold in May at 1.45 as a #FallingKnife trade
CHOFF: $LABU - the big 4 of biotech are up affecting the XBI ($CELG, $REGN, $BIIB, $GILD) after selling off on a lackluster ER. I bought 1/4 at $66. Missed my two prior entry alerts.
bRobert: $BIIB Tight consolidation below 50d. Watching for jump above. Possible high targets
debeers: $WYNN-finally has a Howard Beale moment: its mad as hell and its not going to take it anymore. $BIIB-had just a few in this one thank goodness as Spiraza sales don't meet estimates.n $MHK not in $WHR
debeers: $BIIB-DAN-Got out before earnings having gone to school on CELG the day before. Didn't want the day to go by without expressing gratitude for your not holding over advice on biotechs..
DAN: @debeers $BIIB Hey! That's awesome. Congrats for avoiding that big pothole! Great job, debeers. 8-)
Bridget: Earnings tomorrow morning: $LMT $BIIB $CAT $MCD $LLY $UTX $MMM $GM
debeers: @bRobert $BIIB -Well, good on you as you are within a skosh of the Stifel price.(definition of skosh-within $5).
debeers: @CHOFF $BIIB -Well, if all you want is up 17% and that's your definition of TO THE MOON, EDITH, then maybe---but year over year I am looking for far more with the caveat that any hint of a PDUFA date for a dementia drug will spur an unreasonable ascent and a corresponding pull back if it doesn't meet primary endpoints in the trials. For me, the success of its multiple sclerosis drug is fine and anything else it has is gravy.
debeers: @champ $BIIB ---No because they are involved with dementia which would be a very hard nut to crack, I'm expecting regular pull backs followed by snap backs.
debeers: ...
$BIIB-Use any fail in dementia endpoints to bulk up the franchise of Multiple Sclerosis. Ghastly disease only 1 successful in the space and many fingers in many pots.
$MHK-if it furnishes a house, builds a shower, tiles an industrial kitchen or a su ...
bRobert: $BIIB Closing in on range breakout target $350. weekly Pop triggered long term cup&handle target $410 weekly chart
bRobert: $BIIB Raised trailing stops stops on target 1 acquisition.
bRobert: @debeers $BIIB The weekly measured move target is $410+. The tea leaves are never wrong . :)
CHOFF: @debeers $BIIB - does that indicate it's an Archie Bunker stock?
debeers: $BIIB-If you go by the Stifel target it's a 415 stock, if not its 400. Either way substantial upside even if no Ahlzeimer's cure just on the Multiple Sclerosis drugs $LRCX-If you bought the am PB you'd be a happy camper now/
bRobert: $BIIB $VRTX $NTES biib Breakout contines VRTX threatening breakout. NTES target 1 295.
DAN: @bRobert $BIIB $VRTX $NTES Watching VRTX very closely.
Visit the Trading Forum to join in the discussion.
| | |
| --- | --- |
| Stock Price | $USD 227.06 |
| Change | -0.89% |
| Volume | 1,789,520 |
Biogen Idec Inc., is a global biotechnology company that discovers, develops, manufactures and markets therapies for the treatment of multiple sclerosis (MS) and other autoimmune disorders, neurodegenerative diseases and hemophilia.
Request Video of BIIB
Already a member?
Sign in here.
Earnings
July 23rd, 2019 - 2019 Q2 Earnings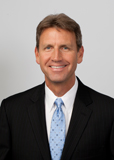 Dan Fitzpatrick
Stock Market Mentor gives you EVERYTHING you need to succeed in the market; all in one place. How easy is that? Dan Fitzpatrick and his elite community of traders share trading ideas, strategies and much more. Dan Fitzpatrick--a world class Technical Analyst, trading coach and regular CNBC contributor--gives you access to all of this with a 14 day FREE membership. Get started TODAY and start trading better TOMORROW with the following premium content:
Nightly video Strategy Sessions with a game plan for tomorrow
Got a stock you want Dan to look at? Just ask.
Patent pending video alerts instantly delivered to you when one of Dan's trading signals is triggered. This is not your typical price alert. This is a short video explaining the action you need to take to make money. No more "Woulda, coulda, shoulda"
Access to over 62,600 stock analysis videos
Access an ever expanding library (62,600) of educational videos that will save you time and make you money
Join a team of friends and traders that have one thing in common; a burning desire to succeed.

Become a Member Today!
Gain immediate access to all our exclusive articles, features, how-to's, discussion group and much more...
Satisfaction Guaranteed!
Your Stock Market Mentor membership comes with a 14 day, no questions asked, 100% money back guarantee!