Five Below Inc. (NASDAQ:FIVE)
Bands Volume 200 SMA 50 SMA 20 SMA Videos Alerts Articles Events

champ: $FIVE...#Retailer...hanging around HOD, they will be reporting their $Holiday earnings report on Wednesday..3/17/after the close. They beat on their last earnings report on 12/2, by 80%, sales increased 12.8%, plus they said they opened-up another 36 new retail locations....in time for the Holiday season. They are located in 38 states ....with a total of 1018 locations. ....and when they reported #earnings on 9/2 they beat by 278%. This is a very well run Retailer, with a solid management team. Check out their Website, see all of their products, I expecting a surprise Holiday-season earnings beat again.
vitoB: @champ $FIVE $Holiday #Retailer #earnings Am in $FIVE as well. But would be looking for a quick swing to ~$200 before earnings. One of the only a few stores I've been in the past year but not sure of the multiple expectations or stimulus gap\new deal. Would be looking to get back in if it pops
champ: @vitoB $FIVE $Holiday #Retailer #earnings ---- How was the Store...?....everything look OK...?
champ: $FIVE, just had a large positive volume spike....and you can clearly see that on the daily 5-min chart.
Orange-Green: @DAN $DECK Hey @Dan, $FIVE and $DECK look very similar, thoughts on that one too? cheers
scottrades: Some #Earnings to be aware of next week: $FDX $CRWD $SNDL $FCEL $NKE $GEVO $DG $VFF $HQY $VUZI $PDD $HEXO $NFE $RESN $CRBP $CSIQ $NBEV $DM $WPRT $OCGN $LEN $FIVE $QFIN $ACN $AGEN $ACRX $COUP $PD $FLNT $WSM $AOUT $FUTU $CTAS $BL $FTEK $ACEL $SIC $BEKE $MP $WB $SIG $RDHL
scottrades: $FIVE sitting on the 50 Day. Watch for a strong close.
scottrades: ...
$FIVE On the 50 Day, good volume.
$DFS coming out of a squeeze, mentioned in the forum.
$LAZY Hello old friend.
$MOS/$IPI In trend but not breaking out yet.
$BIDU Sitting on the 50 Day.
$DIS Waiting for a solid close.
$CROX great volume, watch ...
Yuls: $FIVE trying to break out
JosephM: @Yuls $FIVE just saw this one, higher high, lower low...volume is good. Just watching
Wykeman: $FIVE looks to recapture $200
lostsheep: @scottrades $SQ $FIVE near top of channel was looking for 185. any reason to trim here?
scottrades: @lostsheep $SQ $FIVE I think you could sell some into this move. 10-20%
scottrades: Swingers: Consider taking some profit on $FIVE if you're in this. Really nice move the last few days.
lostsheep: $FIVE took more off as it failed at my target of 185
scottrades: My Swing notes: $SPY Focus on Price Action. $QQQ Blarg. $GDX Nice recovery. $AUY Working $GOLD Good closing Volume. $KL Today's low is support. $SQ Sold some today. $UPST Still working. $NIO Trend is fine but...Be careful with China stocks. $LI Weak close. $RIDE Holding the 50 Day $F Support at the 50 Day $GM Trying to push higher $UBER Basing $GRWG Working $FIVE Swingers may want to lock in some gains $WM Nive move above the 50 Day. $ASO In trend along the 8EMA $COWN Watch 27.30 $JCOM Watch 98.30
greenpatrol: @scottrades $SPY $QQQ $GLD $SLV $GBTC $ETHE $AMZN $AAPL $FIVE $NNDM $EEM $RKT $FCX $VALE $TECK $SSRM $AUY $VIPS $NIO $ATVR $LRCX $AMAT $TER $ENTG $AMD $THC Scott, where is your video? I didn't get an email and I can't find it anywhere...
scottrades: Move your stops up on $FIVE if you took this.
scottrades: $FIVE up 6 Bucks in a few days. Swingers could consider selling some into strength.
scottrades: My video notes: $SPY Inside Day $QQQ Inside Day $GLD/$SLV Silver is stronger but don't put baby (Gold) in the corner. $GBTC Going! $ETHE PB Buy Op. $AMZN Sold some today. Look for the bounce. $AAPL Out of this now in my trading account. Trend is fine. $FIVE Riding the top BBand. $NNDM added today. $EEM Look for this in 2021 $RKT PB Op by the 50 Day. $FCX Boom! Breakout and CNBC Pump. $VALE The sector is moving, watch this one $TECK Watch 18.60 $SSRM Watch for a Day 3. $AUY Watch for a Day 2 $VIPS Finally broke out today. $NIO Support at the 50 Day. Trying to squeeze higher. $ATVR A Bridget idea. $LRCX Holding the 21 EMA $AMAT Ditto $TER Alert at 121 $ENTG Watch 95.50 $AMD Watch 92.95 $THC Tight along the 8EMA. Watch 40.70
vatradergreg: Trimmed some profits in $FIVE; the rest is set to BE on a trailer.
scottrades: Watching $FIVE for a move above HOD. Long from yesterday, could be a good small add spot.
bRobert: @scottrades $FIVE Pullback bounces $250 POTENTIAL WEEKLY reversal
scottrades: Added small to $FIVE
lostsheep: @scottrades $FIVE Nice recovery from the snap high selling
Auto: $FIVE working two thumbs up Scott 8>)
scottrades: @Auto $FIVE Glad it's working for us!
vatradergreg: Wife's birthday so we're out and about. Not really doing much, just watching. Hope everyone had a wonderful Christmas!! Trailered out of the rest of $ptot and $penn Closed out $bhvn for a loss, stopped out at $nio at BE; had better hopes for this but refused to let it become a loss;. Was 1% gain oh well.. $hyfm closed for a loss. Trimmed gains on $pcty and raised stop. Added to $unp- started $aapl, $googl,$five Portfolio worth less than a few sessions ago but that's trading. $docu largest paper loss
scottrades: Volume coming into $FIVE
bRobert: @scottrades $FIVE High $FIVE
traderbren: @scottrades $FIVE - yep, the $$$ from those stimulus checks will find their way into $FIVE. ;-)
bRobert: @traderbren $FIVE $XRT by enlarged $FIVE WEEKLY REVERSAL CUP $250 potential close to 50% upside TOP OF RANGE Anticipate speed bump and breakout retest /bounce salsa steps
scottrades: @scottrades $FIVE I bought some.
champ: $KSS, this Retailer... is moving other Retailers, this is the set-up for others...even $FIVE is starting to wake-up...NP's on either.
scottrades: Some #Earnings to be aware of this week.. $ZM $CRM $HOME $CRWD $DOCU $DG $OGI $MOMO $MRVL $ATHM $NJR $ADNT $BIG $SPLK $BNS $KR $ZS $OKTA $BOX $CLDR $BMO $MIK $SWBI $JFIN $HPE $TD $VEEV $FIVE $SNOW $ULTA $EMKR $NTAP $DLTH $RY $ZUO $GBDC $ESTC $SIG $BBW $NOAH $SNPS $CBRL
champ: @scottrades $ZM $CRM $HOME $CRWD $DOCU $DG $OGI $MOMO $MRVL $ATHM $NJR $ADNT $BIG $SPLK $BNS $KR $ZS $OKTA $BOX $CLDR $BMO $MIK $SWBI $JFIN $HPE $TD $VEEV $FIVE $SNOW $ULTA $EMKR $NTAP $DLTH $RY $ZUO $GBDC $ESTC $SIG $BBW $NOAH $SNPS $CBRL #Earnings ----- I have been checking these out and there could be a few nice set-ups on this list....
champ: @Kharrison67 $OLLI ---- Needs some type of positive News on Sales, new News on more traffic hope. Retail sales for the month of Oct, will be reported in the morning, is a nice set-up, or really strong sales News from any major like....$WMT $TGT $FIVE $DG $DLTR and others will move all retail stocks.....
scottrades: My notes: $SPY Wide Range day. Lots of chop. $QQQ Inside Day. Lots of Earnings reactions to watch tomorrow.. $LIT Great volume today. $GBTC Still fine. $AMZN Watch tomorrow $AAPL Watch tomorrow. $FB Watch tomorrow. $NFLX Up on price hikes. $NVDA Respecting the channel. $TSLA 400 Holding so far. $NIO Boom! $JD Doing what JD does. $PDD Not a super swtong close, but good volume. $TCEHY A little gappy but nice Weekly. $DADA Nice move above the 8EMA. $U Support at the 8EMA $MRVL Holding Half. $FTCH Still in trend. $FIVE drifting towards the 50 Day. $TSLA Still under the 50 Day. $APPS Watch tomorrow
DrewGolf: Long: $JD $AVTR $WMT $CSX $NIO $GRWG $XPEV Watchlist: $ICE $SHAK $W $UBER $BIDU $ATVI $APD $BBIO $ABC $BJ $RVLV $MIME $FIVE
tnt: $FIVE bull flag breakout into blue sky. Early strength pushing it up.
tnt: $FIVE leading retailer pushing higher out of 3 week bull flag. Long and adding.
Ava: $FIVE ER beat, no guidance, Up AH, nice chart - long base, lets see how it does tomorrow
champ: $FIVE ...had a nice beat, moving-up.
scottrades: Some #Earnings to be aware of this week: $ZM $DOCU $CRWD $M $CTLT $HOME $CPB $AVGO $SWBI $CLDR $HRB $MOMO $GSX $ZUO $MDB $MIK $SCSC $VRA $SPWH $WSG $PD $BBW $FIVE $GES $EGAN $CIEN $DLTH $SAIC $SMAR $AMBA $SIG $JFIN $TTC $DBI $SCVL $PVH $RGS $DCI $YEXT $IMAB $DOMO $CPRT
veghead: @scottrades $ZM $DOCU $CRWD $M $CTLT $HOME $CPB $AVGO $SWBI $CLDR $HRB $MOMO $GSX $ZUO $MDB $MIK $SCSC $VRA $SPWH $WSG $PD $BBW $FIVE $GES $EGAN $CIEN $DLTH $SAIC $SMAR $AMBA $SIG $JFIN $TTC $DBI $SCVL $PVH $RGS $DCI $YEXT $IMAB $DOMO $CPRT #Earnings Great work last week Scott. Appreciate all of your insight and observations. A true Guardian Angel for many of us. Thumbs up many times!
Scotjoynt: @DAN $DPZ $SPX $DJI $DJT $NDX $GLD $GOLD $FNV $CLOU $CRM $MSFT $AUDC $CIEN $AAPL $XRT $OLLI $LULU $FIVE $CMG $AMZN $RH $SMH $INTC $TSM $SWKS $IPHI Hi Dan, when you mention you personally buy some of these for your pension/long term, do you put stops on those also to protect those funds to some extent? I have been but got stopped out some planned long term holds in tech when some dropped Friday AM open, so too tight.
bRobert: $SCVL $CROX $DECK If the shoe fits Look for pb/bounces Bullish set ups with upside np $GOOS $FIVE Watching
bRobert: $CROX $DECK GOOS $FIVE GREEN Long $GOOS
DAN: ...
$FIVE -- holding above $105 and looking pretty solid.

(Several stocks have run too high to consider buying, and others are just so far down (E.g., $JWN $M) that it's a poor bet to buy them. Dividends to unbelievably high that they'll ultimately be ...
bRobert: High $FIVE breakout Early $135/$150 np yet $CRI nice base $115/$145 target with move > 200d Not straight up
DAN: ...
$FIVE -- Watching for a 3-day reversal. Alert $113
$CMG -- Good earnings report. Stock is still trending higher. 20-day MA supporting the trend. Alert $1131.00
$AMZN -- earnings next Thursday. Look for a Monday/Wednesday run. Alert $3030
$RH - ...
bRobert: @scottto_2 $DECK $SCVL $38/$50. $CROX. tight consolidation Retail is breaking out to new highs. Many things are set up to roll. $DG $TGT $WMT. $GOOS $FIVE. $CONN $OLLI +. $BBY. nh. Many names. $DKS. Fresh breakout.
traderbren: $FIVE - reclaimed the 200 dma. Considered it yesterday when it was still below the 200 dma. Set up not ideal, but could move higher from here to the upper BB. NP.
DAN: Good morning. Stocks are set to open a bit higher this morning, with the Nasdaq once again leading the way. Just a few notes today:

1. Make sure you have a process, and the discipline to follow it. I know that I keep repeating this ad nauseum, b ...
kbrowe: SA Earnings spotlight: REV Group $REVG Coupa Software $COUP and Stitch Fix $SFIX on June 8 Signet Jewelers $SIG AMC Entertainment $AMC Chewy $CHWY Five Below $FIVE and GameStop $GME on June 9 Guess $GES and Red Robin Gourmet Burgers $RRGB on June 10 Adobe $ADBE Dave & Buster's Entertainment $PLAY and Lululemon $LULU on June 11
lostsheep: $FIVE nice 2 day bounce back
BocaRick: $FIVE down 23 after warning on Christmas sales numbers. Wow, feast or famine day
traderbren: @BocaRick $FIVE - yeah, it looked ugly on Friday...signaling this move. NP, but wait for it to get stretched to the downside and play for a bounce trade at some point.
Hans_Schultz1: $FIVE 59 min trade working
debeers: TODAYS NO NO's-$ABMD/$EXAS/$FIVE/$INGN/- The best argument for diversification is the roller coaster of biotech.
Hans_Schultz1: @Hans_Schultz1 $FIVE closed out for1 pct gain. This will probably move at some point but was kind of hard Money this morning at the open. Set alert for $100
wijimmy: $OLLI .. Getting slapped today... -4% trading around $55.50 the price range of when CEO passed on 12/2/2019.. looks like Down trend since beating on 12/10/2019 and ran to $70.. .. no news... could be down due to $FIVE news... One to watch .. and keep on screen ??
Herb: $FIVE Did a quick in-and-out for a point. Now 8 points higher! UGH!
Tango: $FIVE Is this a shallow c&h or possible bounce off moving average? Np
PhilHarmonic: @Tango $FIVE I see a rounding bottom but I don't see the handle that you are seeing. Its bouncing around the 200dma but volume is low. So it appears to me that, over the last year, the stock is forming a high base. Can't tell how much longer it will be basing or in which direction it will go.
Tango: @PhilHarmonic $FIVE Good observations
rah: @Tango $FIVE - Hi Tango,

I would say NO - if looking between 10/15/2019 to present. This pattern looks more like a "Head and Shoulders complex bottom" (ie. Inv. H&S, complex type). C&H generically have a smoother, rounder b ...
Sher: FYI Posts - Latest 1 day change: Gold/Silver: $AEM +0.03%, $AG -2.33%, $AU 2.05%, $AUY 1.39%, $BVN 1.16%, $CDE 1.39%, $DUST -3.27%, $EGO 1.68%, $GDX 1.07%, $GDXJ 0.41%, $GFI 2.91%, $GGN 0.71%, $GLD 0.01%,$ GOLD 3.11%, $IAU 0.00%, $JNUG 1.74%, $KGC 1.90%,$ KL -0.31%, $NEM 1.26%, $NGD -0.12%, $NUGT 3.07%, $PAAS 1.31%, $PVG 0.88%, $RGLD 1.24%, $SLV 0.13% Retail: $AMZN -0.37%, $BBBY 4.98%, $BBY 0.75%, $BOOT 3.99%, $COTY 0.36%, $DG 0.08%, $DLTR -0.23%, $ELF -1.97%, $FIVE 0.36%, $GOOS 0.81%, $GPS 2.37%, $JWN 3.03%, $KSS 0.79%, $LOW -0.01%, $LULU 0.60%, $M 3.12%, $NKE 0.92%, $OLLI 0.98%, $TGT -0.23%, $TJX -0.41%, $UA 1.82%, $ULTA -2.30%, $WMT -1.17% Solar: $CSIQ -3.42%, $DQ -2.27%, $ENPH -0.43%, $FSLR 0.34%, $JKS -3.41%, $RUN 2.66%, $SEDG 0.46%, $SPWR 0.76%
scottrades: My #Swing Notes: $SSO Resistance at the Top BB. $QLD Same, not getting aggressive here. $GLD Looks like it could squirt lower. $GDX Back to the bottom of the Channel $KL This is a little whippy, but holding above the 50 Day $SNBR Got that break out today, a little pull back but nice break on good volume. $NX Would like to see this go sideways, watch above 19.55. Weekly Looks good, but no trigger. $THO Close to resistance, good volume today. Watch for a pull back to the 8EMA $SAH In a tight range Watch above 33.50 $AMAT Alert at 56.50 $TER The Uptrend is in tact. Watch above 64.60 $ZUMZ Tightening up. $CROX Watch above 36.80 $FIVE Getting tighter. Holding right at the 50 Day $GFF Covered this a few times. Earnings Next Week.
Mitchell: ...
$FIVE - nice move off of the 50-day EMA to snap a 3-day losing streak. Earnings are due out in early December.

$LVS - broke out above the $60 resistance level after reporting earnings last night. The next major resistance level is at $64-$65.

$ML ...
issues: Bought the following (good work Scott on last night's mentoring)! $WTR $GLOB $WDAY $FIVE $ZYXI (flag) $SQ $PPC $PAYX $PPC $VEEV $NVCR. Happy trading to you!!
champ: $FIVE, is strong.
champ: @baronp0329 ---- Yes, this news started yesterday, this is moving...$AMZN $FIVE $LULU and others.
baronp0329: @champ $AMZN $FIVE $LULU No Champ, news yesterday was only 15 day delay. This was new News is to settle on an "interim" solution released only 20-30 minutes ago.
champ: @baronp0329 $AMZN $FIVE $LULU ---- The News media in China, started offering Soybeans on 9/3 and were asking for tariff roll backs and over the weekend the President, said we will see what they are going to offer.
bRobert: $BCO . Continues to run. $100+ . Look for pb/bounces Phenomenal growth Ran it to the top . .Reloaded from below W bottom Neckline $82 . area . with pb . Head . $72 $FIVE . inv h&s . targets . $150 area $HIIQ .. $23 W target 5/13 cross . $EHTH . $TRHC Watching for MACD . 5/13 crosses HIGH upside
champ: $FIVE, @ $132.80...HOD, really nice, but it will dance, just like everything else. Just wait to be rewarded.
champ: @tkcoretrader $OLLI --- #Retail-Investment positions, that I'm holding --- Honestly, this is really looking positive, we all know why they missed and it was because they are also building and I'm building with them...but everything takes time and traders are in this sector also, but not like they are in the high risk tech sector. I'm expecting zig-zags and only just a slow move, up the wall. The slower the better it is...we don't need all the crazies, running around in all of our retail investment positions. The Holiday's are on the way....and I'm ready and I'm also holding these Holiday stocks.... .$GOOS $FIVE $GEO $$ZUMZ $CAL $DECK $TSCO $URBN. Right or Wrong, I'm holding these Retail-Investment position
tkcoretrader: @champ $OLLI $GOOS $FIVE $GEO $ZUMZ $CAL $DECK $TSCO $URBN #Retail-Investment $OLLI I bought at the bottom sold most at 63. Now just waiting to see long.
champ: $FIVE @ $128, also had a new upgrade this morning, with a new target of $168. Other positive news on this stock also.
champ: The News this morning is, there are 43 new upgrades/ Initiated, with 16 downgrades, plus 6- Reiterated and 1-Resumed, this news is moving these stock....take a look for stock ideas. $FIVE and $SLB both positive but zig-zagging.
champ: $FIVE, great move in a down market, off off this new News this moving, this could still be #Entry.
champ: $OLLI, real nice, I posted that add on News, this is moving because of that $FIVE news. You will not see or hear any of this news on CNBC, FOX Business or Bloomberg, only in the #Forum will you get the correct stock news.
champ: $FIVE, looks like a breakout off of that news, but could have a few zig-zags.
champ: $FIVE, back-in...1/2, took the other $$$'s on the high turn.
champ: $AMZN $LULU $DECK $GOOS $OLLI $URBN, the Retail-sector, is really bouncing, off of the China News. $HD $LOW $FIVE...sector timing is in play and should continue.
champ: @phgruver $BJ $URBN #retailer --- Both of these retailers already reported...but these 2...$OLLI and $FIVE, report on 8/28/after/confirmed, both of these will move the sector. The next Market moving News-Event, is our buddy Powell.
phgruver: @champ $BJ $URBN $OLLI $FIVE #retailer You're right. It's $ANF that reports on the 29th. I've been tracking both of these, after the big selloff in May. Retail isn't dead, but you'd have a hard time seeing that from the charts....
champ: @Richlion1 $OLLI --- Moving-up into earnings on 8/28/after, could sure keep moving up, the markets is expecting a beat. Look at these stocks...$FIVE $DG and $DLTR, all are on the move. Retail stocks are beating on their earnings numbers and that is why the quality names are moving-up....$WMT $TGT. Hard to call a number, it is always the same...investors always have to hold risk, for profits. However, the guess is, this stock should continue this move. The risk is always the same, negative spin, many don't like seeing the markets move-up.
champ: $FIVE $OLLI $DG, all moving closer to earnings.
champ: $FIVE....watching.
Amykris: $FIVE is moving and can make a run with this tariff news
Mitchell: ...
$FIVE - closed below key levels at $120 and the 200-day SMA on a second day of increased selling pressure.

$GS - the 200-day SMA acted as resistance in April and May; so far we are seeing it once again attract sellers (also near the psychological ...
champ: @Mitchell $BKNG $BURL $CRM $CVX $DE $EXPE $FIVE $GS $HCA $PGR $NTR $W $WHR////....Take a look at $AGCO, also and $DE, is dragging $AGCO, along with it, I posted a few times. Another nice Post...#Good-Work!
champ: @Mitchell $AXP $C $CMG $CVX $DHR $DNKN $FIVE $GLD $HCA $MSFT $NEE $PNW $PYPL $WMT $SPX ----
.......You keep #Predicting market direction but should be leaning to the positive side by now, not negative. You should be able to see that the markets have ...
bRobert: @Mitchell $AXP $C $CMG $CVX $DHR $DNKN $FIVE $GLD $HCA $MSFT $NEE $PNW $PYPL $WMT $SPX A pullback/bounce in the $SPY would create a safe entry and construct a small reversal pattern with nh targets. Since that would benefit a large number of underweight investors, I would not be surprised if we continued to rally, frustrating the crowd. RSI has printed a higher high off the double bottom. The $VIX closed up over 2% yesterday. Call buyers expecting higher volatility/pullback. Rally not fully embraced.
rachel: ...
$FIVE – Buyable here. Rebounding off 200-day MA. Reported Thursday. Tariffs can be an issue. Stock fell on huge volume, but recovered to above 200-day MA. Good entry here, with Stop goes below $120. Alert $128.
$ZYME – high momentum, ...
champ: @bRobert $AXP $C $CMG $CVX $DHR $DNKN $FIVE $GLD $HCA $MSFT $NEE $PNW $PYPL $WMT $SPX $SPY $VIX ---- Don'y really know what crowd would be frustrated, if the markets continue to rally...should really please traders and investors. A rally, will make t ...
Mitchell: ...
$FIVE - shares fell on Thursday despite giving strong guidance. They were able to sustain a close above the 200-day SMA and then rallied about 5% today.

$GLD - the gold ETF closed higher for the 8th consecutive trading day, closing just below resis ...
rachel: ...
$FIVE – Chinese tariffs? Market doesn't seem concerned.
$MRCY – testing 50dma. But this has been a steep drop since earnings pop and drop. Needs work.
$AMT – Buying after Phase 2? High stack an issue? Seems extended. Exten ...
Visit the Trading Forum to join in the discussion.
| | |
| --- | --- |
| Stock Price | $USD 189.71 |
| Change | 1.70% |
| Volume | 365,145 |
Five Below Inc is a rapidly growing specialty value retailer offering a broad range of trend-right, high-quality merchandise targeted at the aspirational teen and pre-teen customer.
Request Video of FIVE
Already a member?
Sign in here.
Earnings
September 1st, 2021 - 2021 Q2 Earnings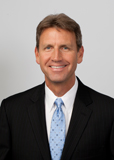 Dan Fitzpatrick
Stock Market Mentor gives you EVERYTHING you need to succeed in the market; all in one place. How easy is that? Dan Fitzpatrick and his elite community of traders share trading ideas, strategies and much more. Dan Fitzpatrick--a world class Technical Analyst, trading coach and regular CNBC contributor--gives you access to all of this with a 30 day trial membership for just $7.77. Get started TODAY and start trading better TOMORROW with the following premium content:
Nightly video Strategy Sessions with a game plan for tomorrow
Got a stock you want Dan to look at? Just ask.
Patent pending video alerts instantly delivered to you when one of Dan's trading signals is triggered. This is not your typical price alert. This is a short video explaining the action you need to take to make money. No more "Woulda, coulda, shoulda"
Access to over 80,800 stock analysis videos
Access an ever expanding library (80,800) of educational videos that will save you time and make you money
Join a team of friends and traders that have one thing in common; a burning desire to succeed.

Become a Member Today!
Gain immediate access to all our exclusive articles, features, how-to's, discussion group and much more...
Satisfaction Guaranteed!
Your Stock Market Mentor membership comes with a 30 day, no questions asked, 100% money back guarantee!