Signet Jewelers Limited (NYSE:SIG)
Bands Volume 200 SMA 50 SMA 20 SMA Videos Alerts Articles Events

DAN: ...
$SIG -- Watch $18. Alert $17.95
$STMP -- still going.
$GRUB -- might have upside here. Popping out of a squeeze.
$RAD -- Support at $8.00. Look for $10 top. This is a little cheat entry.
$RCII -- I have a position, but Thursday's big rever ...
champ: $SIG $URBN ...check-out both of these retailers.
traderbren: $SIG - in a BB squeeze and seeing some interest. NP
champ: @traderbren $SIG @ $17.00 ----This is one of my retail positions.
bigbartabs: @champ $XEC $DECK $T $DISH $LGIH $SIG $LULU $AMZN #My-Market-Plan #Bounce-Candadietes ... I decided to buy a position in $CRC at the Friday Close. Even a blind hound finds a bone once in awhile.
CraigReynolds: @champ $XEC $DECK $T $DISH $LGIH $SIG $LULU $AMZN #My-Market-Plan #Bounce-Candadietes Yes, oil will be most interesting off of the political arena which is a no no topic in SMM, but the market moves because of that arena. I'm trading $PPLT because ...
champ: ...
........The bottom line is still the same, I'm still on my market plan, which is watch and wait to capitalize off on any new market or sector opportunities...certain stock are still in play, on #Bounce-Candadietes. I'm currently swinging risk but I ...
champ: $SIG ...HOD, really strong, this sure looks like a Holiday stock. I have been posting and this was an entry with size and I added. See info post....
champ: $SIG @ $15.50, up 10.50%, #Bounce-Candidate still holding and I'm going to swing my full-size position again, posted entry. Holiday investment position. Check-out the news..volume is strong. Guided higher, eCommerce sales increased +4.4%...insiders buying, climbing off of their worst level in more than a decade, off of positive news, doesn't really get any better than this for #Entry, an investment position.
bRobert: @champ $SIG #Bounce-Candidate #Entry Diamond in the not so rough
champ: @bRobert $SIG #Bounce-Candidate #Entry --- Nice and shiny now, there is strong news going on all over briefing.com, on BriefingTrader.
champ: $SIG @ $14, new Spec positions, CEO, Hobbs bought stock, transaction date was today, 9/6....per briefing. Earnings were on 9/5. Like I said a...#Spec...Holiday stock.
traderbren: $SIG - might offer a trade if it clears $28.90
Wolf: $SIG Beat earnings and sales, but sales declined 6%. Up 10% early premarket and then sold off below close. Watch for a fakeout and roll over.
Wolf: $SIG short @ 28.47, stop @ 27.96
traderbren: $SIG - might provide a trade here, and more so if it clears $28.90 and then $29.14 It has come off the low this AM.
traderbren: $SIG - could offer a low risk entry here as it clears the 50d overhead. Long as of this morning.
Robert1965: $SIG anyone looking at this for a short
debeers: $SIG-NP but it did really well. Good for them. They apparently "discovered" that solitaire diamonds were making a comeback. I would have told them that for free...................just sayin'.
shoredriver: @debeers $SIG Have you seen DeBeers is now selling synthetic diamonds under the LIGHTBOX logo......
debeers: @shoredriver $SIG -Shoredrive...Thanks so much.Life isn't tough enough---you made me break out in hives. LOL
thehook1: $SIG I bought on friday...any thoughts on this movement
Gary: ...
10. $SIG – Alert $61.25
11. $COLM – attempted breakout today. Learn from this. Watch to see how long it takes to reset.
12. $M – high yield (was 6% at bottom). 50-day MA is the trend line. Stop would go below $36.
13. $W &ndash ...
antfarm: $SIG Bought to close June 15th 54 Put at .35. Booking profit here. SIG continues to track the upper BB.
antfarm: $SIG Break out day 2 after earnings. Push back above the 200dma. NP.
tri2insite: $SIG @DAN good to short here?
DAN: @tri2insite $SIG I'm not shorting in this market. SIG is totally overbought...but it's just a policy for me these days. No short positions. I'd rather spend my time looking for stocks to buy. But I do see what you're looking at, tri2insite.
tri2insite: @DAN $SIG thx
DAN: @tri2insite $SIG Good call on the $SIG short, right? When a stock gaps up that far and only pulls back marginally, it's usually because there are still a lot of buyers. 7 days to cover short positions. Not huge...but not insignificant either.
tri2insite: @DAN $SIG you are correct Dan. It had appeared to plateau but short covering prob pushed it higher. Also 4 separate CNBC comments focusing on"good numbers". Pete Najarian also mentioned calls.
Junior1: $SIG alert went off... multi week high... np
Iceman: $SIG #ShortPuts #FallingKnife - Sold 1 SIG APR 20 2018 40.0 Put @ 2.20
infocus: $SIG #ShortPuts #FallingKnife - Sold 1 SIG APR 20 2018 40.0 Put @ 2.30 @Iceman - thanks.
Iceman: $SIG #ShortPuts #FallingKnife - Sold 1 SIG APR 20 2018 35.0 Put @ 1.30 with the stock at 50.64
DrScience: $SIG oversold bounce from earnings... working
Iceman: $SIG #ShortPuts - Bought to close 1 SIG Jan 19 2018 35.0 Put @ 0.05. It doesn't expire until next year. Originally sold on 05/26/2017 at 1.30 as a #FallingKnife trade. Also short the Jan 40 Puts which are bid at a nickel. Just waiting for the fill on my order at 0.05.
Iceman: $SIG #ShortPuts - Bought to close  SIG OCT  20 2017 45.0 Puts @.05. with the stock at 65.33. A former #FallingKnife trade. Sold on 03/03/2017 @ 1.60 and on 05/25/2017 @ 2.40
Iceman: $FOSL $SIG $DVN – taking a few short puts off at nice gains. Will reload on the next leg lower in the market. Bought to close FOSL SEP 29 2017 7.5 Puts @ 0.30 Bought to close 1 SIG OCT 20 2017 40.0 Put @ 0.20 Bought to close 1 DVN OCT 20 2017 28.0 Put @ 0.51
Iceman: $SIG ShortPuts #FallingKnife – today I covered some short July 60.0 Puts at a 1.10 that I originally sold for 1.90 and 2.00 in January. Despite the fact that it is out of the money 3 points with 4 weeks to go, in late May the stock collapsed to 46.09 before gaining most of it back recently. I decided I don't need added the risk in this name because I am still short July 50/55 Puts, October 45 Puts and Jan 45/40/35 Puts that are nicely profitable. One of my unwritten rules is that if Puts that I sold for 2 bucks rises to 13 or 14 dollars and then give me a chance to get out ahead, I take it, and don't look back. I would have taken the stock if it had stayed down. The current move in this SP500 name shows why that would have worked too.
Iceman: #SP500 #NewLows #FallingKnife – $M $SIG $TSCO $BBBY $AN $GWW In general, all these are in retail/wholesale sales. I'm looking at Short Put ideas 10-30% below current prices. The others that have been getting hit for a long time are $MAC $SPG $KIM – all REITS. I'm staying away
Iceman: $AKAM $SIG #ShortPuts #FallingKnife – sold these today, among others Sold AKAM Nov 17 2017 40.0 Puts @ 1.22 Sold SIG Oct 20 2017 45.0 Puts @ 1.25
Iceman: $SIG – nice bounce this morning. I'm short a pretty extensive #OptionLadder
traderbren: $SIG - potential bounce trade in the making.
Bridget: $SIG getting hit hard with the rest of the retailers. I expected this one to do well in 2017, but not starting off well.
Bridget: Possible shorts: $INN - has had a great run since Nov but volume is trailing off and seeing bearish divergence on the daily MACD. $16 is looking like a double top $STZ - broke the 200MA back in Nov and has been trading sideways with support at $144. A break here will likely lead to much more selling. Or sell closer to the 50MA $WFM - broke through the 50MA and 200MA with conviction today. Support at $30 but another break here will likely lead to a fall back to the lows at $28 $SIG - Same here but not seeing much signs of support. Closed near the LOD. Retail stock that is no longer on the rise.
Bridget: ...
$SIG -unusual vol in the Jan 100 calls. Signet Jewelers is the world's largest retailer of specialty jewelry with brands like Kay, Zales, Jared, Pagoda and others. Read that Vanguard increased their holdings by 2%. Also found this article writ ...
Aragorn: $SIG got in long 79.42 still in 82 first target 82.71 vwap
tejas7: @Aragorn $SIG Sold Sept 70 puts for 0.35.
Aragorn: @tejas7 $SIG Out now but VWAP coming up made 1.75 nice counter trde. Patience is working for me these days. Only trade today
tejas7: @Aragorn $SIG Excellent! I am not that good doing day trading. Its hit and miss mostly.(usually 51% profit and 49% loss if I have to generically quantify my day trading success, I haven't kept report though) I am better on odds of prices not going at certain place. (77% trades profitable-23% misses in last quarter of selling options way out of money)
Aragorn: @tejas7 $SIG what I do is hard, emotions are there otherwise I would have made another buck as my target was hit but I was gone before hand I got shaken out. If you try this I like countertrending the big moves and watch for a potential reversal but keep your size comfortable and do not take big losses
tejas7: @Aragorn $SIG I have seen you put on many successful trades, day-after-day. I surely agree that what you do is amazing and not at all easy.
Aragorn: @tejas7 $SIG I have plenty of losers and mostly because of emotions and poor entries. Patience is important and small losses even more important
debeers: $SIG/$DLTR/$DG-Consumer discretionary spend is down, mainly in the low end.By contrast, the high end in Aspen and Perisher for Vail $MTN is doing just fine. I don't think DAN should wait on this one: he can start blaming me now because I am holding $MTN through earnings at the end of September..
Kurt1: $SIG Did anybody short this stock?
issues: The IBD 50 sure changed dramatically this week. There are 25 new stocks replacing 25 from last weeks. The new ones are ones that didn't go down as much (more than going up so much) This shows a very defensive stance the market has taken. Here's the IBD 50 list for today $ABC $AET $AMCX $ANET $CALM $CDW $CELG $CNC $CPB $CRI $CRL $CTXS $DG $DY $ELLI $EPAM $EQM $EW $FL $GGAL $HA $HAWK $HII $ICLR $IDTI $ITC $LGND $LNKD $MYGN $NKE $NTES $NUAN $OLED $PLAY $PRXL $REGN $RHT $ROST $SIG $STE $STZ $SWHC $TDG $TSO $ULTA $VEEV $WBMD $XRS $YY
Aragorn: @issues $ABC $AET $AMCX $ANET $CALM $CDW $CELG $CNC $CPB $CRI $CRL $CTXS $DG $DY $ELLI $EPAM $EQM $EW $FL $GGAL $HA $HAWK $HII $ICLR $IDTI $ITC $LGND $LNKD $MYGN $NKE $NTES $NUAN $OLED $PLAY $PRXL $REGN $RHT $ROST $SIG $STE $STZ $SWHC $TDG $TSO $ULTA ...
champ: $STZ and $SIG ...out ...taking the $$$$$
champ: $GPS ...taking this swing down from yesterdays close on the good retail sales #'s this morning ....now at $26.75. Already sold $SIG and $STZ this morning and posted.
champ: $SIG has been going up all morning ...ahead of Retail Sales # tomorrow.
champ: $SIG at $126.13 ...back in....sold near the high.
champ: $WTW now at $20.76...up $1.20 off the bottom. $VRX now at $104 ...flat. $SIG now at $126.63 up a little from entry $0.50.....$SCTY now at $50.21 ..flat....still holding these Spec day trades.
champ: $SIG at $124.15 - Zig-Zaging today ...they report Holiday Sales results on Thursday morning at 7:00 ET...they have 3,579 stores and kiosks...one on their store chains is Zale Jewelers. I'm reading that they should beat est and same store sales. This stock should climb going into the report....kinda like earnings....this is their best quarter for the year and should beat. They offered a plethora of new products and stepped up marketing....they were ready and position for the Holidays. However today the market is not helping...I think its all about tomorrow and market direction.
champ: $SIG just turned green...working ...still holding my swing.....on good news last week.
champ: $DVN & $OKE - back in ...new long Spec day trades for now...watching oil & n-gas this morning and still holding $EPD my only swing trade in the energy sector.....not playing any games with this $WTW sold near the high this morning....$SIG still working going to swing....might swing $COLM also.
champ: $SIG - The news is Barron's and The WSJ came out positive on this stock on 12/28....I'm chasing this morning...and I might add one more time...someone said that this is one of the top stocks to hold going into 2016...but I can't find who said it now ...looking but I just have to many trades going on....$BABA just turn green ...I have a small position. Trying to find who's taking positions going into 2016...on stocks.
champ: $SIG still working ...new position yesterday...swing now... posted on news...$TIF also working ...NP
champ: $SIG - Spec long Bounce Candidate...day trade.on news and upgrades this morning.
mradams0621: ...
$SIG Signet Jewelers 132.00 -6.15%
$TUR ishares Msci Turk... 39.00 -5.77%
$MBT Mobile Telesystem... 7.24 -5.61%
$JDST Direxion Daily Jr... 34.80 -5.23%
$SA Seabridge Gold 7.56 -5.14%
$X United States Ste... 7.59 -5.12%
$DWAQ Powershares Exch ...
Chucky: $SIG Riding the 8DSMA X div today and it is up. Jim Cramer on Mad money 10/26 show has his take.. Earnings 11/24
janner0814: ...
New additions: $AMBA $AVGO $CYBR $CRUS $SIG $NTES $FIVE $ALXN"
champ: $SIG - $138.56 - Short
pcotton: #scan #rightUpper pullbacks - $ABC $AGEN $AMZN $CBM $CORT $CRI $FTNT $GIII $HILL $ITG $MDSO $MRH $SHOO $SIG $TASR $TXMD $ULTA
debeers: $SIG/$TIF- 2 publicly traded jewelers. Now according to Bloomberg at 7:45pm Thursday nite on the left coast, the firm Debeers says 2014 diamond sales rose to 81 Billion. If not $TIF, than $SIG would have captured holiday engagements and weddings. So we'll see how prescient Dana Telsey actually is since she has her $$ on $TIF. No position now. $NKE-rose during the earnings call even with a top line miss. NKE, however doesn't have stretched values as $UA does so the only way UA works on a fundamental basis is to disregard the appellation of "Apparel" and consider them "technology." In my opinion, the analysts allowed $NKE to slide a bit on currency differences as $NKE has a considerable R.O.W. exposure.
tina: $AON $ARII $ASR $AVGO $CI $CW $DOW $FRX $GD $HBI $HUM $LAZ $LMT $MPLX $PBI $QCOR $SIG $SLXP $TRN All tight or moving up on their BB (20,2)
janner0814: Hi all! Hope everyone's doing well. I noticed a double post, I deleted one and all my comments were deleted in the second. All good, the info in still at my forebrain. Here is a list of yesterday's bullish engulfing patterns (BUP). $RBCN $LNG $IRDM $KNX $SIG $THOR $PSX $SWHC $FOSL $TXN Incidentally, all of these BUPs were confirmed today; furthermore, 3) All have positive volume (for yesterday and today) 4) Ranked according to a five day trend intensity. The stock with the "most investor conviction" was $LNG, a fav of @DAN's & @NapoleonSolo. Following $LNG with regards to "investor conviction" was $SIG. Most of the stocks have previous comments from #SMM members. Perhaps, buy on pull backs? (A few are at or above the 2 Standard Deviation channels) Hope it helps. http://i.imgur.com/xlbnwy1.jpg
:
:
Tim S: Notable earnings before Tuesday's open $BKS, $BWS, $CBRL, $CHS, $DSW, $EV, $HRL, $JASO, $LDK, $PLL, $SIG, TIF
Tricia: Notable earnings before Thursday's open: $CAG, $DG, $FDX, $GME, $IHS, $LULU, $SIG, $UTIW Notable earnings after Thursday's close: $ACN, $MU, $NKE, $SLW, $SCS,BONE, TLB
Gabe: Small caps are leading this rally. Leading sectors are retail, transport and airlines. People seem to forget that OPEC is still in charge of the oil prices. Some of my short candidates from the morning are up big time on broken charts (e.g. see $DLTR ...
Visit the Trading Forum to join in the discussion.
| | |
| --- | --- |
| Stock Price | $USD 25.63 |
| Change | -7.87% |
| Volume | 1,890,750 |
Signet Jewelers Ltd is engaged in retailing of jewelry, watches and associated services. The Company's operational divisions are in United Kingdom and United States.
Request Video of SIG
Already a member?
Sign in here.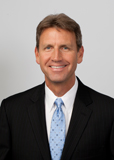 Dan Fitzpatrick
Stock Market Mentor gives you EVERYTHING you need to succeed in the market; all in one place. How easy is that? Dan Fitzpatrick and his elite community of traders share trading ideas, strategies and much more. Dan Fitzpatrick--a world class Technical Analyst, trading coach and regular CNBC contributor--gives you access to all of this with a 14 day FREE membership. Get started TODAY and start trading better TOMORROW with the following premium content:
Nightly video Strategy Sessions with a game plan for tomorrow
Got a stock you want Dan to look at? Just ask.
Patent pending video alerts instantly delivered to you when one of Dan's trading signals is triggered. This is not your typical price alert. This is a short video explaining the action you need to take to make money. No more "Woulda, coulda, shoulda"
Access to over 68,300 stock analysis videos
Access an ever expanding library (68,300) of educational videos that will save you time and make you money
Join a team of friends and traders that have one thing in common; a burning desire to succeed.

Become a Member Today!
Gain immediate access to all our exclusive articles, features, how-to's, discussion group and much more...
Satisfaction Guaranteed!
Your Stock Market Mentor membership comes with a 14 day, no questions asked, 100% money back guarantee!