American Tower Corporation (REIT) (NYSE:AMT)
Bands Volume 200 SMA 50 SMA 20 SMA Videos Alerts Articles Events

tigerjohn8: @Bridget $XHB $ELLI $MCHP $AMT $AZPN $EDU $SMG $BIDU $SHOP $TTWO $TEAM $GM $F $STMP $CTRP $GLNG $FNSR $OCLR $LITE $NFLX $EOG Thank you Bridget. Very helpful
grcjr: $VZ $GLW $AMT - $VZ reports tomorrow before the open. $GLW reports 4/25 before the open. $AMT reports 4/27 before the open.

The announcements re $VZ, $GLW and possible others (including possible acquisitions) says to me they believe in the future. T ...
Bridget: Notes: $XHB - breaking out $ELLI working $MCHP - break out on good volume $AMT - working $AZPN - new high out of squeeze $EDU - breakout on volume. Could be the start of an earnings run. $SMG - solid breakout on volume. ER on 5/2 $BIDU - big move on news of their autonomous driving program Apollo $SHOP - new high. Stair step pattern continues $TTWO - breakout to new high out of squeeze on good volume $TEAM - finally holding above $30 $GM $F - basing $STMP - finding support at 200MA $CTRP - bearish engulfing, break of the 50DMA and lower BB. Very bearish move $GLNG - looks like a short set up $FNSR - optical stocks are still getting sold hard $OCLR $LITE $NFLX - broke support $EOG - also breaking support
Bridget: $AMT another new high
grcjr: $AMT jumping
DAN: @grcjr $AMT really nice move today.
grcjr: @DAN $AMT - until the market flipped. :-(
grcjr: @DrScience $SWKS - woo hoo. Long. $AMT also 52 week high. $AAPL still close. Thanks for your posts. Regards.
grcjr: $AMT moving up the upper BB. Added.
grcjr: $AMT a great chart from bottom left to upper right. Moving higher again today. Earnings recently 2/27. Running above the upper BB.
champ: @DrScience $CCI -- The same is going on with $AMT...I'm holding
champ: $AMT @ $113 ---Climbing a little going into ....on Monday morning ...I'm going to hold a small position thru ER.
Bridget: Notes: Stocks I recommend buying on this pullback: $WB - stop at $49.50 $X - stop at $35 $TWLO - stop at $31 $AON - stop at $115 Stocks that are working: $MRK $BA $PNW - ER this morning $AKAO $MMM $AMT - ER 2/27 $MON $MO $DGX $JNJ $CGNX $HII $CMS $ORCL $PAYC Breakouts: $EXC $T - almost $COR $PEG Possible Shorts: $HDS $CNX #IPOs working $TELL $CWH $BIVV $TTD $BL
woodman: @Bridget $WB $X $TWLO $AON $MRK $BA $PNW $AKAO $MMM $AMT $MON $MO $DGX $JNJ $CGNX $HII $CMS $ORCL $PAYC $EXC $T $COR $PEG $HDS $CNX $TELL $CWH $BIVV $TTD $BL #IPOs Nice post. Thanks.
drmike54: @Bridget $WB $X $TWLO $AON $MRK $BA $PNW $AKAO $MMM $AMT $MON $MO $DGX $JNJ $CGNX $HII $CMS $ORCL $PAYC $EXC $T $COR $PEG $HDS $CNX $TELL $CWH $BIVV $TTD $BL #IPOs Thanks, Bridget.......very helpful.......
Bridget: $AMT is continuing higher RHRN, going into ER on 2/27
orpheusredux: $AMT moving up nicely toward 200DMA. Earnings on the 27th.
Trixie: @orpheusredux $AMT, $CCI doesn't look to bad either similar industry..
orpheusredux: @Trixie $AMT $CCI Yes, you're right. I like this one too. I am going to pick one and buy some shares. Thanks, Trix!
orpheusredux: @Trixie $AMT $CCI I went with your pick, CCI. I like that divvy.
Trixie: @orpheusredux $AMT $CCI ihad $AMT in the past.. @Aragorn had reminded me about the storage reits yesterday.. I then went thru my RIET list.. and $AMT and $CCI stood out to me.. G'luck w $CCI I don't think i've hhad that one b4.
DrScience: $CCI big volume spike down, falling away from 200 DMA $AMT following suit on $TMUS news
Trixie: @Bridget $IYR do the top holdings influence the way these trade or are the mostly traded independently w their own market created.. I have looked into the top holdings of the $IYR and they have $SPG, $AMT, $PSA, $CCI, $EQIX, $PLD, $HCN, $AVB,$WY,$EQR. there are more housing related reits further down the list.. (we all know retail is struggling so with $SPG being the largest holding i can understand why the IYR would be doing poorly.) or am I trying to analyze / think too much on this.. I have found the website of the IYR.. https://www.blackrock.com/investing/products/239520/ishares-us-real-estate-etf
Bridget: @Trixie $IYR $SPG $AMT $PSA $CCI $EQIX $PLD $HCN $AVB $WY $EQR It is my understanding that ETFs are influenced most by their top holdings and less so by how they are independently trades. As it is with any index.
Wolf: @BigJack $UTF It is Cohen and Steers infrastructure fund. Top holdings are $NEE, $CCI, $TRAUF, $AMT, $PCG, $KMI, $UNP, $SRE, $TRP, $EIX. Pays about 8.3% dividend.
GaVaHokie: Seeing a turn in the telecom the last few days. $VZ $T $S $AMT
cmaxwel1: $AMT stopped out
bwcarnation1: $AMT low risk buy here near the 50dma. Cramer has ceo tonite might give it a boost. Bought small as it went above Fri intraday hi.
Alexandra: I met a rainmaker attorney CPA who audits companies. He says: "FANG are all audit clients. Can't invest in any of these. I have $OKE, $AMT, $PM and $AMLP. Mostly defensive plays. If your looking for a stock with a high beta. Check out $PES. Purchased that early this year and sold a couple weeks ago at $4.90." I asked him why he took last weekend off, when ashes were falling from the sky and forest on fire.
Trixie: @champ $CTL $DY $ITY don't forget the tower comps.. $AMT and $CCI.;)
champ: @Trixie $CTL $DY $ITY $AMT $CCI - Yes....Great stocks. Thanks
grcjr: $T $VZ $S $TMUS $AMT - of the cell companies, the chart for $TMUS looks the best to me. But if you can't decide on the cell companies, pick $AMT which owns the towers and is breaking to new high today.
Trixie: @grcjr $T $VZ $S $TMUS $AMT $CCI another tower play.
Trixie: @mradams0621 $CCI he and his competitor $AMT look quite nice in the is tape..np in either.
mradams0621: @Trixie $CCI $AMT I hold AMT as a long term hold in the IRA and it's been a good one but when I try to swing trade it, the stop monster gets me every time. At the break out point but the lower lows on the 3yr chart make me cautious, plus I'm just not in "buy" mode. I like the $CCI break out, but with this market, I'm betting we can get in at a better price soon, maybe, or not.
Trixie: @mradams0621 $CCI $AMT had $AMT for a long time.. Sold w a profit.. But feared it would fall back much more than it did.. When it started to pull back b4 earnings there on the 21st.. I seem to be doing quite well selling the bottoms recently.:(
bigbartabs: @DAN a ticker I lost complete track of over the last couple of years is $AMT... one that makes perfect sense to thrive in our wireless lives. Quite a chart.
DAN: @bigbartabs $AMT Lots of zig zags in that one!! :-) Good consolidation at $105.
Trixie: @bigbartabs $AMT Not Dan. but I'm wondering what you see in the chart that you like.. I had held this one thru that long base or whatever ( was thinking it was a big wedge and it would have fallen more) up until late last week.. Earnings are on Friday. $CCI a competitor chart seems pretty too.. easier to game for my eyes.
DAN: @Trixie $AMT $CCI STill banging away at multi-month resistance -- $89 has been the top for more than a year.
Trixie: @DAN $AMT $CCI this is where it depends if you use dividend adjusted charts or not.. I can't recall is prophet is dividend adjusted or not.. (sorry).. But the chart there looks much different..For the most part I'm a prophet charter..
Trixie: @Trixie $AMT $CCI and now reflecting the range boundness that Dan was talking about.. (is there a way to post 2 charts/pictures or I have had to have used jing or something that would have put them into the browser?)
bigbartabs: @Trixie $AMT ... well, it looks to me like it went down in February like everything else, turned and burned right up through for a new high... and instead of selling off back down where it started... is flagging right, and beginning to squeeze. Not sure what the squeeze % is, but must be getting into the 6% range. That could mean the next leg is coming. This ticker is also front and center on everything going wireless. I doubt if its business falls apart anytime soon. Hope it helps... good luck...
Trixie: @bigbartabs $AMT thx..
mradams0621: $AMT Looks like it's rolling over. No new news, recent big acquisition "closed" today but that's not market moving news. Downgrade to Hold yesterday on valuation by Evercore, but price target raised to $110 from $105 on "foreign exchange tailwinds". I hate "trading" my IRA long term hold positions but I'm not interested in letting a nice profit turn to a loss either. Anyone have thoughts on this one?
Trixie: @mradams0621 $AMT I feel like riding on the same ship as you here.. I see one of those broadening wedges, and somehow that leads me to think we pull back more.. :( Just spit balling, if I can do that.. but a 61% retracement from the low in Feb to the high hereish would put us back around the 50ma or 97.5. Do we wanna stick around to there? Or doe we hold around this 103 level as it looks to have maybe b/o out of that old resistance area.. This seems to be one of the more complicated charts I own..
Trixie: @Aragorn $STOR besides them overall being weak, and having been something that had been a leader b4, now defiantly having some profit taking.. I kind of wonder if we don't work our way over to the lower end of this channel , if one can call it such, we only have 2 pts on the lower bit.. I'd rather see the 50ma hold (I'm in from the last 50ma touch/bounce). I'm not sure if they over all grouping pulls back more.. fwiw $STOR has released their annual report video today.. http://ir.storecapital.com/GenPage.aspx?IID=4553160&GKP=305083 (at least I think).. reasonable short bit of info on them) I had thrown $AMT out after relying to @mrAdams inquiry about it.. Hopefully I didn't bottom tick it..
Aragorn: @Trixie $STOR $AMT thanks for the visual yes but if Mr market starts puking that 50 is not going ot hold
Trixie: @Aragorn $STOR $AMT I had been thinking that too.
1winkie: $AMT - Analysts expect 59.3% EPS growth next year at American Tower -AMT) ; It was maintained as Buy with a $110 price target at Canaccord Genuity. Long
Forexpro: Re: $XLF, $XLFS, $XLRE Hi, Friends, While $XLF will continue to exist in its current form, State Street Global Advisors (the "buy side" unit at State Street, as opposed to State Street Global Markets, the "sell side" unit where I spent many years) has rolled out (as of yesterday) two new funds: $XLFS, which is a purer play on financial services (top holdings are $BRKB, $WFC, $JPM, $BAC and $C), and $XLRE, a real-estate oriented fund in which the largest holdings are $SPG, $AMT, $PSA, $EQR, and $CCI. $XLRE offers, according to SSgA, a dividend yield of 3.36 percent; that for $XLFS is 1.88 percent. All the best!
Chucky: $AMT $SBAC $CCI - eyeing these on the weekly consolidation. Daily small Phase 1 breakout in $AMT $SBAC. Will wait to enter on phase 2 pull back if I get a chance.$CCI still in consolidation.
mradams0621: $AMT Done going down? Higher high plus higher low plus today's break out plus looming golden cross causing me to want to get back in again on any pullback / retest of the 50
mradams0621: $LNG $AMT Loosing long term holds in IRA to stops which were set very loose. Bummer. Hate building positions. But maybe we go lower and all that hard work rebuilding will be worth the effort.
mradams0621: $AMT pretty chart. Extended pullback, break out above upper trend line, retest of the 50 / 200 death cross which if about to become a golden cross. Good day today, but we need some volume and another day of follow through before I add. Long (lth) glad I did not fire this once great employee who's having a bad year. Redemption time.
mradams0621: $AMT Great multi year long term hold, but has been ugly for 6 months, slowly making lower highs and lows. Was about to give up on it last week after the 50/200 death cross but this last little zig zag looks to me like a positive change in character. Right at the upper bol band, trying to break the upper trend line. Might just be "done going down".
mradams0621: $AMT $CDE AMT Breakout continues on down day! Giddyup! Anyone else take Dan's chart of the day trade on CDE? It was based on an Aug expiry bearish options trade, taking the other side- but if that is the catalyst, how do you know when the "event" is over? Just watch the price action? I didn't get bucked off yet. Am I the only one left in this rodeo?
grcjr: $AMT is making a move today. CNBC mentioned some increase in $T airways needing more/new towers. I've held $AMT previously but not for a couple years. The daily chart does not look interesting. Neither does the weekly. Are things changing? Today's action just recovers a few days' losses. I'm looking for a higher high and a higher low before getting serious.
mradams0621: $AMT great long term employee but death cross coming soon 50/200, not good. Something has changed. Tightening stop. Anyone still hopeful?
mradams0621: $AMT great long term hold, very interesting chart. Price getting squeezed between the flat 200 ema and the descending 50 ema - could cause a death cross soon if it does not break out up. It's done this a few times before, sometimes gets ugly, but sometimes great time to buy/add. Wish I had a better bias from a fundamental point of view. I just trade the chart. Any thoughts would be appreciated.
Trixie: @mradams0621 $AMT, I'm in this one too.. I can't speak to the fundies. However I have built a list of some of the Reits and I have noticed that some of them seem to look to be building bases.. Most of this is based off the listings that I have compiled from IBD. I suspect that these type of trades/investments are going to need time to work off the exuberance that they got in late 2014. How long it takes and if the base goes to the upside or the downside I'm not sure.
Forexpro: @agent99, $FTR, $VZ Hi, Agent99, This was announced back in early Feb, and I assume that the deal just closed. $AMT was also involved; $VZ sold some towers and wireline properties in Texas, Florida and California, raising some cash. Hope you're doing well; all the best!
mradams0621: $AMT ugly open- falling knife- news?
Trixie: @mradams0621 $AMT wonder if it doesn't have something to do with the deal with $VZ and the leasing of the towers.. http://finance.yahoo.com/news/verizon-strikes-cell-tower-deal-131922007.html I also noticed in the latest IBD fund ownership table earlier this week that some of funds had been selling $AMT. I wonder if this one doesn't mozy around until it catches up with the 200ma and does something.. Which way the rxn will be I'm not sure..
mradams0621: $AMT moving
bwcarnation1: $AMT breaking out off earnings right off the 50dma.
bwcarnation1: $AMT squeez'n above the 50ema...we will still use our phones even if the economy in europe continues lower...opened position this a.m. w/ stock
Trixie: @bwcarnation1 $AMT Like that this one is one of the few in my account that has been green almost all day.. Picked up a starter yesterday after the fed.
RON: ...
$AMT Reversal underway from the trend watching for a reverse to resume the trend
$GLD still no support Weekly chart
$NDLS did it hit bottom?

By the way, An answer to the question A much better Stock Market Teacher.

You are lucky to have found SSM ...
steveo: @jan2138 First, thanks for #yieldhogs! Second, this $WIN event reminds me of when $AMT went REIT some 5 years ago. I haven't followed its dividend history but the share value speaks for itself, up 40 % this year now pushing 100. Cramer started pounding the table on $AMT it was in the mid 20's.
RON: @Forexpro "although it could always be part of a more complex strategy" always seems to bother me, I think your very right. The question is always What are they doing? A trading department always has a strategy. I generally try to follow the money and rely on stops. It is much tougher to find quiet accumulation of the smart money, before the HFTs gets involved. I am always looking for the $AMT $CSCO $CHRW $CSX Thanks for the time you take out of your day to post. Always helpful.
Forexpro: ...
Profile: DWS RREEF Global Infrastructure: On the Road Again – Interviews the fund's co-managers (Frank Greywitt, III and Manoj Patel). They seem thoughtful and intelligent, and infrastructure plays are intuitively appealing, but on the weekly ch ...
Neil375: $FTY - Ishares Real Estate 50. I usually don't trade ETFs but some of the holding are in rather nice up trends. They have been showing up on scans. Here's a few as they are the top holdings in $FTY. $SPG, $AMT, $PSA,$CCI, $EQR, $VTR, $HCP, $HCN and $BXP. No position in any. Should of been paying more attention when they started to show on the scans. Any thoughts?
mradams0621: $AMT- nice move up to new 52w high- market seems to have liked the report- blue skies above- good employee- so why am I wanting to take half off? IDK, just gut says its gone up enough. Thought?
Trixie: @mradams0621 $AMT you speak of blue skys and a new 52 week high, from looking at the 5 yr chart it looks to have moved out of a cup and handle type base with this pattern. I would be inclined to think this could be the start of something more.. however its up to you what you want to do G'luck with your decision.
mepcc1: @mradams0621 $AMT - set a stop on a partial position just below today intraday low? On daily div adjusted chart it is outside of upper bb - same on weekly.
nb8702: $AMT $PSX STC PSX May14 82.50 calls at 2.45 for 35% gain STC AMT May14 82/50 calls at 2.10 for 12% gain Earnings 4/30 and 5/1. Won't be around tomorrow to close, so I close both this morning near HOD.
olveoyl: $AMT nearing resistance in a squeeze. Nice consolidation. No position
bullmoose: $AMT - Pushing out of a squeeze.
nb8702: $AMT BTO MAY14 82.50 calls at 1.85 Playing a possible 5/6 earnings run. We will see if today's action out of this sqz turns into a breakout or a fake out. Resistance at 85. Will close position before earnings
seppi: $AMT will it hold or time to close
bullmoose: $AMT, $GLW, $OAS, $PDCE - 4 tickers that are making nice moves today. AMT is pushing above a tight squeeze. GLW is bouncing off the 20-day. OAS has jumped above the 200-day. And PDCE is trying to move above a squeeze.
Seaducer: $AMT looks like it broke out of jail
Seaducer: $AMT 100day chart vs just tested lower trend line hoping for a break out this time to the up side. @Dan do you thing there is over head resistance above $82 its just having a hard time getting though that level. do you thing its time for a floating stop on this one and how much $2 ?
:
johnw500: Market and weather. I wonder if the online commerce companies $AMZN, $EBAY, and others are going to blame the weather also. Maybe they will blame slow internet since the usa has ranked below many less productive and wealthy countries. Maybe Buffet's owning the railway right of ways is a play on building new infrastructure by burying fiber in the right of way. Verizon has fiber and is not tapping much of its bandwidth yet and $AMT has towers that are getting saturated. john w
SADL: $AMT - an old employee bouncing off 50 DMA - starter position
seppi: $AMT any thoughts
bullmoose: $AMT - Seems to be firming up around the 50-day after a big post-earnings sell-off yesterday. I'm not long but am thinking about $80 calls for a quick trade bounce up to 84-85.
johnw500: $AMT @bullmoose long $AMT Net neutrality and deals between wireless carriers and content providers is pushing bandwidth and capacity requirements. Also, some grumbling that gov agency(S) want some spectrum back for peaceful use. I am increasing my exposure to this area. John w
Tim S: EARNINGS BEFORE THE OPEN: $AIXG, $AMT, $ARIA, $AYR, $BLMN, $BMO, $CBRL, $CRZO, $DLR, $DPZ, $EOG, $EXH, EXLP, $EXPD, $FCH, $FE, $FNP, $GLDD, $GLDD, $GTLS, $HD, $HFC, $HPT, $IART, $INFI, $LNT, $M, $MSO, $ODP, $OGE, $RLGY, $RST, $SAFM, $SDRL, $SHOO, $TMUS, $TOL, $UNS, $UTHR, $VC, $VSI, ZINC
Poppy: Tuesday's pre market earnings: a little late for action. Notable earnings before Tuesday's open $AIXG, $AMT, $ARIA, $AYR, $BLMN, $BMO, $CBRL, $CRZO, $DLR, $DPZ, $EOG, $EXH, EXLP, $EXPD, $FCH, $FE, $FNP, $GLDD, $GLDD, $GTLS, $HD, $HFC, $HPT, $IART, $INFI, $LNT, $M, $MSO, $ODP, $OGE, $RLGY, $RST, $SAFM, $SDRL, $SHOO, $TMUS, $TOL, $UNS, $UTHR, $VC, $VSI, $ZINC
Seaducer: @Dan would you cover $AMT long term hold on this one from when you cover about a year ago. It's all most back to an all time high you said it going to $100 but you didnt know when do you still feel that way.
DAN: $AMT -- sure, I can cover it. But please use this page for requests: http://articles.stockmarketmentor.com/stockanalysis.html (Just type the ticker (AMT) into the search box and then you'll see a green box on the right side of the page that says, "Request Video of AMT") Makes my life infinitely easier...and it increases the chances that I'll cover the stock to 100%.
Iria: $AMT - Hello everyone, this is my first post to the forum. I've been looking at $AMT and see an inverse head and chart pattern on the daily and the weekly chart. If I've pinpointed the correct values for the head and neckline the distance from the head at 68.72 to the neckline at 80.87 is 12.15, which would result in a target price of $93.02. What I'm wondering is if the recent pullback after the breakout from the neckline, back into the neckline area negates the pattern?
Forexpro: Re: $AMT, @Iria Thanks, @Iria, Congrats on getting your first post out there, and on locating in the correct spot, as well! The inverse H&S that you reference is apparent to me on the weekly chart, and seems intact, although because of the different scale, it seems to me to still have a little work to do in order to qualify as a breakout. I just don't see the pattern on the daily chart as being sufficiently well-defined to qualify, which may be a "sort of" answer to your query. Now that you've got your feet wet, we'll look forward to more of your contributions. Best of luck!
gtrguy: $AMT - behaving well. Cup and handle in play. Handle over? Not sure, but currently above the highs of the last 6 weeks.
gtrguy: $AMT - looks like it wants to go higher. I bought a single Jan31 call (small account!).
rah: $AMT, $BBBY, $HRB, $BMS, $JCI, $TRV, $SNA, $RTN, $IFF, $XYL - to name a few of the SP500 stocks pushing out towards the top side of a BB #Squeeze.
philharmonic: $AMT @ Nails Very descriptive post. It has threatened a breakout several times over the past year. But has never succeeded. I would rather buy on the breakout and not on the threat. There are many other stocks that have actually broken out. @Dan points these out in his strategy sessions.
Visit the Trading Forum to join in the discussion.
| | |
| --- | --- |
| Stock Price | $USD 137.17 |
| Change | 1.29% |
| Volume | 455,998 |
American Tower Corp is a wireless and broadcast communications infrastructure company that owns, operates and develops communications sites. The Company's main business is leasing antenna space on multi-tenant communications sites to different providers.
Request Video of AMT
Already a member?
Sign in here.
Earnings
July 27th, 2017 - 2017 Q2 Earnings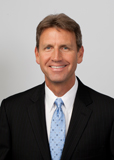 Dan Fitzpatrick
Stock Market Mentor gives you EVERYTHING you need to succeed in the market; all in one place. How easy is that? Dan Fitzpatrick and his elite community of traders share trading ideas, strategies and much more. Dan Fitzpatrick--a world class Technical Analyst, trading coach and regular CNBC contributor--gives you access to all of this with a 14 day FREE membership. Get started TODAY and start trading better TOMORROW with the following premium content:
Nightly video Strategy Sessions with a game plan for tomorrow
Got a stock you want Dan to look at? Just ask.
Patent pending video alerts instantly delivered to you when one of Dan's trading signals is triggered. This is not your typical price alert. This is a short video explaining the action you need to take to make money. No more "Woulda, coulda, shoulda"
Access to over 49,000 stock analysis videos
Access an ever expanding library (49,000) of educational videos that will save you time and make you money
Join a team of friends and traders that have one thing in common; a burning desire to succeed.

Become a Member Today!
Gain immediate access to all our exclusive articles, features, how-to's, discussion group and much more...
Satisfaction Guaranteed!
Your Stock Market Mentor membership comes with a 14 day, no questions asked, 100% money back guarantee!