Amazon.com Inc. (NASDAQ:AMZN)
Bands Volume 200 SMA 50 SMA 20 SMA Videos Alerts Articles Events

traderbren: $AMZN - can it get above the 50 dma today? Keep an eye on $779.63-ish or the $800 line in the sand.
SierraJW: @tejas7 $ABB $BABA $GOOGL $AMZN $TEAM $CTRP $HDB $IBM $IBN $KMTUY $MSFT $RDSA $TCTZF $LCRX $LRCX (instead of LCRX?) $PANW $CHKP $MTN $BAC $C $WMB $SU $XME $NEM $BTG $CELG $VAR $UNH $RDS $GSK $SNE $HLMOX $UOVEY $FCAU $PNR $LB $VFC $MDT $PEP $CMCSA $NKE $UNP $SLB $APD $GE $SIEGY $HON
rck89: $AMZN BTC $AMZN Dec 740/730 BuPS @.05db...STO @4.157. Leaving for the day to go to our company's eating and drinking Xmas lunch! So I can't afford a big downside "surprise"! Better safe than sorry!
champ: @Lou $CHRW - The news is about $AMZN....they are building an app that will match drivers with shippers...this news was posted by Business Insider with article today.....and Briefing posted it @ 15:45.
Lou: @champ $CHRW $AMZN - thanks!
bwcarnation1: $WYNN to install $AMZN echo in their hotel rooms...not something I personally would feel comfortable with
traderbren: #Gyrations - programs pushing things around. Swings in $AMZN and $GOOGL, and many more. Thankfully I removed stops.
traderbren: $AMZN -- getting a bid this AM. Long
DAN: @traderbren $AMZN like AMZN this morning. Just picked up some myself. I "think" it could run to test $800 at least. And given the time of year when everyone is shopping for gifts, I think $AMZN and $FDX will probably be the dynamic duo.
traderbren: @DAN $AMZN $FDX - Looking good!
mopick: @DAN $AMZN $FDX I defer to you, however, seems to me at this level of $780 runs into some resistance. Move to $800 is only 2.5%. Previously you had stated that above $800 would be the place to buy with clear sailing to new highs. no?
tejas7: $AMZN Following Dan. Doubled the small position I have been holding for long time from 718 area. Stop 757 (just below yesterday's close).
DAN: @mopick $AMZN $FDX I own calls on AMZN. So a $20 move in the stock is pretty substantial. It would probably be a double on the calls I own. I do agree with you about $800...and also reiterate my comment about $800+ being a good place to buy.
champ: $WMT @ $71.40 - I'm upbeat only just a little since my entry on 11/25.... $AMZN $DG and $DLTR are all down ....NP's in these 3 but I'm watching all for direction...retail is really not working... at this time.....just watching and I'm making a list. I'm still holding 6 names in the $XRT sector....for now....a lot of zig-zagging going on.
Trixie: @champ $WMT $AMZN $DG $DLTR $XRT $BID might interest you.. near 52 wk highs w a rounding bottomish
tejas7: ...
$ABB $BABA $GOOGL $AMZN $TEAM $CTRP $HDB $IBM $$IBN $KMTUY $MSFT PUK $RDSA (Royal Dutch Shell) $TCTZF. Couple of them are from OTC exchange

Tech- Workhorse stocks
$LCRX $PANW $CHKP $MTN They consider Vail Resorts in tech sector because it is using ...
cmaxwel1: $AMZN (going to get stopped out at 770 at open)
Gary: ...
7. $AMZN – jailbird. Consolidating…but underperforming by a LOT.
8. $NFLX – bearish quasi-engulfing pattern
9. $GOOGL – top of channel.
10. $AAPL – at resistance.
11. $TMUS – note lower volume here. Vertical mo ...
debeers: @Aragorn $UPS $FDX ---$AMZN isn't about to replace either one of them. In Cali, boxes hit my front door up until 10 pm by $FDX and $U:PS. More often than not, I have to retrieve my mail from the person delivering it as he means well but can't read addresses accurately. I don't that $AMZN's drones will be allowed to fly high enough to deliver major packages and they have their hands full right now trying to replace Walmart, Target, and Kroger for groceries.
dunsek: @bigbartabs $AMZN $GOOG slightly #OT and for watching after MC, but here's a very funny infinite loop between Alexa and Google Home https://youtu.be/ZfCfTYZJWtI
Gary: ...
7. $AMZN
8. $FB – Not getting many likes.
9. $TWTR – volatility squeeze. Trump effect?
10. $HPE – steady uptrend.
11. $SOXL – good momentum.
12. $XLE – energy steady mover. Higher risk b/c of underlying commodity. Oil ...
cmaxwel1: $AMZN initial position started
haroldzero: @Dan $AMZN, Hi Dan, is AMZN at a low risk buy point with higher low, avg volume? Thx
DAN: @haroldzero $AMZN Yes. IT's low risk
tombot: When we talk about diversifying revenue streams $amzn is about to add a gamechager: http://thenextweb.com/money/2016/12/05/amazon-looks-make-shoplifting-legal-amazon-go/ Even though this is only being deployed in a single location in early 2017, any thoughts on how this might impact the stock now? Or should we look for further entry points later?
Gary: ...
15. $AMZN – bottom looks like it's in…but still not working.
16. $GOOGL – choppy, but base is building.
17. $FB – unfriend.
18. $NFLX – sloppy
19. $HPE – working!

20. $CENX – working. Also look at ...
janner0814: ...
As for $AMZN..... here is what I'd expect.... the friggin' #BIGMONEY trolls, will push it down to where #OTHER BIGMONEY will buy, i.e. $710 ish levels.... don't jes' read this.... look at the chart!!! 🤔 http://i.imgur.com/KAEfd0W.png

#QUESTIONS ...
debeers: @janner0814 $AMZN #BIGMONEY #OTHER #QUESTIONSareETERNAL #SUPPORT #POTENTIAL #UNDERESTIMATE #1 #2 #3 #SHORTCOVERING ---Thanks for the level, J. much appreciated.
Aragorn: @janner0814 $AMZN #BIGMONEY #OTHER #QUESTIONSareETERNAL #SUPPORT #POTENTIAL #UNDERESTIMATE #1 #2 #3 #SHORTCOVERING the 200sma seems like a reasonable target for this to come down to provided we have continued Q's weakness. I had a horizontal line drawn at 792.46 that it failed to get above on the last push up off the lows after the election anyway that is about 30 bucks lower today but the 200 is rising about a dollar a day.
DAN: $GOOGL $FB $AMZN $NFLX These "FANG" stocks really need to be avoided. They're just under distribution. Don't focus on them now. I took a GOOGL trade this morning via calls. Working really well and quite profitable. Had to leave my office for a short time. Placed some stops at various price levels so that an adverse price move would gradually take me out of the position with either a small profit, or small loss, depending on how the stock moved. I got back to the office. Boom! Completely flat, except for a far out-of-the-money bull put spread, which is profitable. My point: These stocks just aren't friendly right now, and it doesn't pay to spend time with mere acquaintances.
Lavrock: @DAN $GOOGL $FB $AMZN $NFLX - Dan's comments on these stocks reminds me of $AAPL when it lost its luster but many traders had trouble forgetting it.
tradeforfamily: @DAN $GOOGL $FB $AMZN $NFLX Do you suggest getting out even if they are long term hold? thanks
DAN: @tradeforfamily $GOOGL $FB $AMZN $NFLX $AAPL I do. I think there are better long-term holds than the FANG stocks. They are all either testing their 200-day moving averages, or are below their 200-day moving averages. I think a good rule of thumb for long term holds is to insist that the price be above the 200-day moving average. If it dips below that moving average, then you are simply wrong on the direction of the stock. I.e., the current price is lower than the average price over the last 200 days. That's a lonely place to be. Hope that helps. Dan
tradeforfamily: @DAN $GOOGL $FB $AMZN $NFLX $AAPL Thanks yes it help.
traderbren: $AMZN - just FYI - Amazon.com Says The Holiday Weekend Was Its Best Ever For Sale of Own Devices
Lavrock: $AMZN - buy point here @ 753 with stop LOD
janner0814: @Lavrock $AMZN Nah..... wait for a day or so..... remember I was the one that doubted $AMZN as a bullish buy last week (deleted post)***. If anything.... consider BUPS WHEN volatility spikes in the coming days. *** I delete my posts b/c I'm so popular.... (NOT!) ..... oops the robots not letting me delete this one. :-(
Lavrock: @janner0814 $AMZN You may be right. Look at selling the Dec 2 747.50/745 put spread for .70 credit
janner0814: @Lavrock $AMZN go two strike & OTM.... As for that 70c spread INSTEAD offer $2.61 cr. You should be REWARDED for taking risks.
traderbren: $AMZN -- are these Anal-ists for real! ;-) Amazon stock price target cut to $960 from $965 at Citigroup
orpheusredux: @traderbren $AMZN Why not $962?
champ: $WMT - New News....Coming from #ChannelAvisor and Posted yesterday 11/26 by #briefing.com @ 17:36 ....that their Smartphone mobile traffic accounted for greater than 70% ($WMT) ....of it's Black Friday event Traffic. While this traffic on SmartPhones ...
issues: @champ $WMT $AMZN $EBAY #ChannelAvisor #briefing #Walmart Champ you do good research. Thanks!
champ: $SPX - Verizon reported Retail Index news....and they reported heady Black Friday Ecommerce Traffic day..up 9%...they posted this news yesterday..11/26 and they also said on Sat 11/20 traffic volume was up 15% and they also said Peak volume was up 35 ...
champ: @janner0814 $WMT #MELIKEY - Now @ $71.24 - #MyThoughts and some #News on $WMT..... I read last week.... on Tuesday I think it was that #Traffic ... in Malls and in WMT's stores are picking up. I was in a WMT last Sat 11/19 buying Toys ....for a Toys ...
orpheusredux: So much for the "FANG is dead thesis." Happily in DEC 30 $AMZN calls from 5% ago or so.
orpheusredux: $AMZN at HOD, up 2%. Currency headwinds be damned.
DAN: $AMZN -- really strong close in Amazon. Likely to push $800 tomorrow...That's a little more than a "guess".... Just barely more than a guess.
bigbartabs: $AMZN ... sports package coming? I sure would hate to be a hanging chad TV station... mixed into the Dish, DirectTV, all the cable provider's, etc. remote guide button. Cable cutting has got to reek havoc with those poor souls. There are hundreds of stations in their lineups... that are there for some other reason beside people watching them. Do they do it for free? I never could figure out how they could possibly survive. I've never run into anyone yet that says they watch "Bob's Closet Organizing Channel". Too bad these channels don't have a ticker that we could short.
bnnybklyn: @DAN $AMZN Like the news on the possible sports package. If they can expand that to include additional channels like Sony Playstation Vue for ex. and be a real cable cutter...it's a "wrap" - oh Vue is Available on Amazon Fire TV and Fire TV Stick devices...hmm
bnnybklyn: @bigbartabs $AMZN and Playstation Vue is already Available on Amazon Fire TV and Fire TV Stick devices, wonder how that will play out...
Gary: ...
23. $AMZN
24. $FB
25. $LN – Obviously bottomed.

mikeo561: @janner0814 $AMZN #ARSE #QUESTIONSareETERNAL -- Thanks janner. I used 0.45 for an example for determining adequate risk/reward for a $500 risk (roughly) for a short period of time. But, I do understand your response and I appreciate you taking the time to respond to me. Thanks again.
janner0814: ...
I prefer low ball bids.... read my past notes on it. My bid in the diagram is the lower bid, anticipating a vol spike for the JAN17 710x705 BUPS... for $2.35cr. being "willing to own $AMZN" at $207.65, lots of "time premium" to see if this trade wor ...
bigbartabs: @Lou $UA $LVS $CHRW $FB $MGM $CNX $CMA $ETP $FLR $ETE ... I own $AMZN and started $FB. It seems to me the chances of these going much lower is less than they going higher. If'm I'm wrong... a paper cut.
champ: @shoredriver $CRM - I posted yesterday that I think they are going to beat on earnings today....I will be holding a small position thru earnings today in the AH's....I believe that they have been taking business away from $ORCL and a few others. $IBM and $AMZN reported great #'s in their cloud business lines.
Forexpro: Re: Report of Absence Hi, Friends, Time for a visit to my friendly cardiologist, which might be considered pointless, as someone who spent a quarter century on "too big to fail" bank trading desks can't possibly have a heart. I'll get the usual "Fat, drunk and stupid is no way to go through life, son", to which my response will be my customary "Too late". Took a small loss on $CPB today, took profits on a net long $AMZN position, picked up some $GM and additional $MS, both via Mambo Combo a la Goose structures, also known as "covered strangles". Here's hoping that your day is going well; all the best!
woodman: @Forexpro $CPB $AMZN $GM $MS - I don't know, Forexpro, it seems a perfectly fine way to go through life, at least based on so many people I've met.
champ: $AAWW @ $50.45 on the close - New Spec swing position today because of the News about $AMZN and $FDX....they are customers....they also had upgrades and a new tgt at $60. Starter swing position 1/3 size for now with stop @ entry $49.88.
Forexpro: ...
Seems a bit like what my daughters once called an "opposites day", as the top performer in my portfolio this morning is $AMZN, which I'm long via short puts. Financials look to be generally down, the Dollar is thoroughly mixed (flat agains ...
Forexpro: Re: $AMZN Hi, Friends, The assault on $AMZN continues. I'm long a little, via a Bull Put Spread, and definitely playing defense. Here's hoping that your day is going well; all the best!
Iceman: #FANG - getting crushed $FB $AMZN $NFLX $GOOGL
Forexpro: Re: Market Internals Hi, Friends, According to Interactive, the NYSE Advancers/Decliners is currently 1,495/1,498. Nicely balanced. Up volume us 352.1 mio vs 226.6 mio. Somewhat to my surprise, the Nazz advancers/decliners is 1,596/1,164. Would have thought it was predominantly "decliners". Due to $AMZN, and, to a lesser extent, $WMT, I'm down for the day. $MS and $PWR are performing reasonably well, but they don't move like $AMZN. Here's hoping that your day is going well; all the best!
Gary: ...
3. $AMZN – nope.
4. $GOOGL – nope.
5. $NTES – could fall another $20 pretty easily.

Metals:
6. $XME – breaking out above $30?
7. $DJUSST – move continues to work
8. $NUE – would take some off the table and use ti ...
Forexpro: Re: #E_miniFutures Hi, Friends, It's a battle this morning, but the edge appears to be going to those taking profits on longs and those shorts who are anticipating their actions. Down 12 and change on the futures is indicative of some damage being done, but given the extraordinary ranges we've had for the past few sessions, it seems sort of "Ho-hum" stuff. Quotidian, to use a grad school word. I've done nothing; my worst hit on the day is coming via $WMT. If people are concerned about Seattle being razed to the ground because Jeff Bezos sleeps there, then it seems to me that $WMT should be benefiting to roughly the same degree. As it happens, both $AMZN and $WMT are down. No one said that it had to make sense every day. Speaking of days, here's hoping that yours is going well; all the best!
mopick: @GaVaHokie Good recap of what he said. Must admit, the guys been prescient. Interesting what he said about FANG stocks, especially since I just bought small position in $AMZN (ug!).
GaVaHokie: @mopick $AMZN I posted that they were dropping after he talked, but then deleted it... didn't want anyone overreacting and blaming me. :) They are relatively unchanged at the moment.
traderbren: @GaVaHokie $AMZN $FB $NFLX $GOOGL - Ha! I don't think his crystal ball is any better than yours. That said, there's been a rotation out of tech (or some tech names) into financials, metals, infrastructure, etc. Also, the FANG's are getting oversold so you may see a bounce trade at some point. He might also be talking his book as he's short these names.
1winkie: $FB $GOOGL $AMZN $AAPL $BABA Getting real ugly - is it anti tech now?
GaVaHokie: $AMZN starting to sell off... David Faber said investors are cycling out of tech
orpheusredux: @1winkie $FB $GOOGL $AMZN $AAPL $BABA Yes.
Trixie: @DrScience $FB seems like the FANG is taking it on the chin. $AMZN, $B, $NFLX. $GOOGL
DAN: @GaVaHokie $AMZN All the FANGs are losing their teeth.
rck89: $AMZN What in the world is happening to $AMZN? It certainly looks like institutional liquidation. Thoughts, please.
DrScience: @Trixie $FB $AMZN $NFLX $GOOGL Definitely going down for the count!
kcar21966: @rck89 $AMZN seems to be rebounding a bit
DAN: $FB $AMZN $NFLX $GOOGL -- look like they are done going down today. Perhaps a short-term trading bottom? Remember...they're still Amazon, Facebook, Netflix, and Google.
janner0814: @bigbartabs #ORT #Whipsaw #liquidation #DIVERGENCE #QUESTIONSareETERNAL OR MAYBE......because BIGMONEY is enjoying whipsawing us RETAILERS to the max?..... Ref: http://i.imgur.com/EZXviWy.jpg IMO BBT ..it's TOO early for the "JANUARY effect... (time of the small cap bull run)" And in turn #BIGMONEY is doing the #BOTFD of (us) #RETAILERS? #jannerISsuchAcynic 😣 BTW long put spread #BUPS... also rolled all my LONG PUTS of Existing $AMZN BUPS down.
DAN: #FANG STOCKS $FB $AMZN $NFLX $GOOGL -- Gang, it looks like the FANG stocks are about done with the selloff. $NFLX wouldn't be my best idea, but $FB and $AMZN seem like great opportunities for long term holds. Do you really think whatever is roiling ...
steve71: @DAN $FB $AMZN $NFLX $GOOGL #FANG Re $AMZN, I wonder if the pending Snap IPO will slow an Amazon bounce back? Social media investors will diversify. Money into Snap is money that won't go to Amazon shares. "Snap Inc., formerly known as Snapchat, is looking to raise as much as $4 billion in a potential initial public offering, Bloomberg reported. Sources told Bloomberg that the IPO could value the company between $25 billion and $35 billion, but could climb as high as $40 billion. Sources previously told CNBC that Snap could IPO in March at a $25 billion valuation, but that these details were subject to change."
traderbren: #CNBC - just amazing to hear some of the knuckleheads they roll out on CNBC. Just heard this guy saying that all $AMZN has going for it is price vs. traditional retailers. Yikes! This guy is clearly out of touch.
DAN: @steve71 $FB $AMZN $NFLX $GOOGL #FANG Could very well be, steve. Yes, we've seen this before. As a new IPO approaches release, funds will lighten up on other stocks in the space so they can participate. Good point.
Forexpro: Re: $AMZN Hi, Friends, Via SeekingAlpha, the analyst covering $AMZN came out with an update on the stock. To paraphrase "What, me worry? The piece points out $AMZN's various areas of strength, none of which have been secrets, and observes that (I'm paraphrasing again) "Stocks fluctuate". I'm long a bit via short puts as of this morning, and am close enough to flat as no matter. Here's hoping that your day has gone well; all the best!
tejas7: $AMZN STO Nov 11 710 put for 0.40 These expire tomorrow. Another $33 from today. ANother move like today and this get assigned to me. ( I am willing to take assignment at that point)
Gary: ...
4. $AMZN – antitrust by Justice Dept? That's a loooong way off.
5. $FB – buying opp for long term hold? It's rare.
6. $GRUB – here's a short.

7. $FAS – very extended
8. $JPM – At or near new 52-week ...
tejas7: Silicone valley shaken down. FANG stocks breaking down. $FB $AAPL $AMZN $GOOGL (alongwith $IBM $MSFT etc) may fill the pinch anticipating visa pinch.
ROSEY: @Bridget if possible, could you comment at this time about $AMZN. THX.
DAN: @ROSEY $AMZN Still in consolidation. Range between 750 and 800. Seems like it will be there for a while.
Forexpro: ...
Stepped away for a nap; it doesn't appear that the intraday trend changed while I was slumbering. Considering that I expected to be down a few K today, this session (I know, it ain't over yet) has been a pleasant surprise. The only annoyance is that ...
orpheusredux: The charts of $FB $AMZN and $BABA scare me here. I'm not a buyer. $GOOGL looks better but I'm not interested in it here either.
debeers: $AMGN/$AMZN (Bezos better make nice), $CSX is THE RR to own because they make money even when they aren't hauling what they love to haul--coal, $EXP,$JCI, $PH, $URI the infra basket I like. The day of the inauguration, Netanyahu will be invited to the WH. I mention this because the surest way and cheapest way to keep our soldiers safe to assure that we have peace is to assure folks in the Middle East that we stand by our friends. Like the concept because I would rather invest in infra than defense----besides i am not an expert in defense and will wait till DAN lets me know what looks best. I am tempted by F-15 fighters though.
DAN: @debeers $AMGN $AMZN $CSX $EXP $JCI $PH $URI Really good information, debeers! Thank you!!
debeers: $UPS/$FDX/$AMZN=UPS and FDX are both delivering in my area until after 10 pm. Sort of like Santa's Sleigh---but seriously, in FDX's case, after the big layoff last year, they just haven't ramped up hiring: doing more with less. They are squeeezing everyone. I don't see the big spend this year except for $AMZN.
TunaHelper: ...
However, I think (aka my opinion) is that the players with significant data - e.g., $FB, $GOOG, $VZ - and the ability execute media buys broadly across multiple channels will persist and thrive, while the hundreds of other companies in the space wil ...
tradeforfamily: @TunaHelper $TTD $FB $GOOG $VZ $AMZN $FUEL $TUBE $RUBI $YUME $TRMR $CRTO Good to know, my research did not go that far.
janner0814: Stopped out the last two /ES contracts, + 20 points.... that'll make up for my mistake of holding on the partials ...lucky.. need to get a few hours of sleep......g'nite. @janner0814 $SPY $AMZN $XIV $SVXY #OMG #DANG #FUTURES #DARN #BIGMONEY #MINDSET #SITUATIONALAWARENESS #SHUDDAH
Bobbie: $AMZN, $GOOGL, With today's strong volume, are these stocks still considered broken? I'm long GOOGL and just took a starter position in AMAZ at $775. a week ago Friday. If GOOGL falls, I will probably buy more. In my 15 years of investing, this was my first AMZN purchase. Should I sell AMZN today and feel comfortable I will be able to buy it lower?
bnnybklyn: @Bobbie $AMZN $GOOGL Same question here on $AMZN @Dan @Bridget
Bridget: @Bobbie $AMZN $GOOGL I do not like buying stocks that have just broken below the 50MA. Especially when: the market is in a downtrend, the 50MA previously served as support for a long time, and I'm not just looking for a short term bounce play. So I do not see this as a good entry for a long term play just yet if that is what you are thinking. I would prefer to be selling into this bounce. Plus, do you want to buy right before a big event like the election?
Gary: ...
18. $AMZN – unable to fill gap yet.
19. $NVDA – earnings Thursday.
20. $TWLO – another day, another dollar…down.
21. $SMG – They want more pot heads.
22. $ATVI – guided lower. All kinds of things wrong with this ...
Visit the Trading Forum to join in the discussion.
| | |
| --- | --- |
| Stock Price | $USD 848.06 |
| Change | 0.58% |
| Volume | 2,648,040 |
Amazon.com, Inc., serves consumers through its retail websites and focuses on selection, price, and convenience.
Request Video of AMZN
Already a member?
Sign in here.
Earnings
April 27th, 2017 - 2017 Q1 Earnings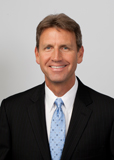 Dan Fitzpatrick
Stock Market Mentor gives you EVERYTHING you need to succeed in the market; all in one place. How easy is that? Dan Fitzpatrick and his elite community of traders share trading ideas, strategies and much more. Dan Fitzpatrick--a world class Technical Analyst, trading coach and regular CNBC contributor--gives you access to all of this with a 14 day FREE membership. Get started TODAY and start trading better TOMORROW with the following premium content:
Nightly video Strategy Sessions with a game plan for tomorrow
Got a stock you want Dan to look at? Just ask.
Patent pending video alerts instantly delivered to you when one of Dan's trading signals is triggered. This is not your typical price alert. This is a short video explaining the action you need to take to make money. No more "Woulda, coulda, shoulda"
Access to over 45,800 stock analysis videos
Access an ever expanding library (45,800) of educational videos that will save you time and make you money
Join a team of friends and traders that have one thing in common; a burning desire to succeed.

Become a Member Today!
Gain immediate access to all our exclusive articles, features, how-to's, discussion group and much more...
Satisfaction Guaranteed!
Your Stock Market Mentor membership comes with a 14 day, no questions asked, 100% money back guarantee!